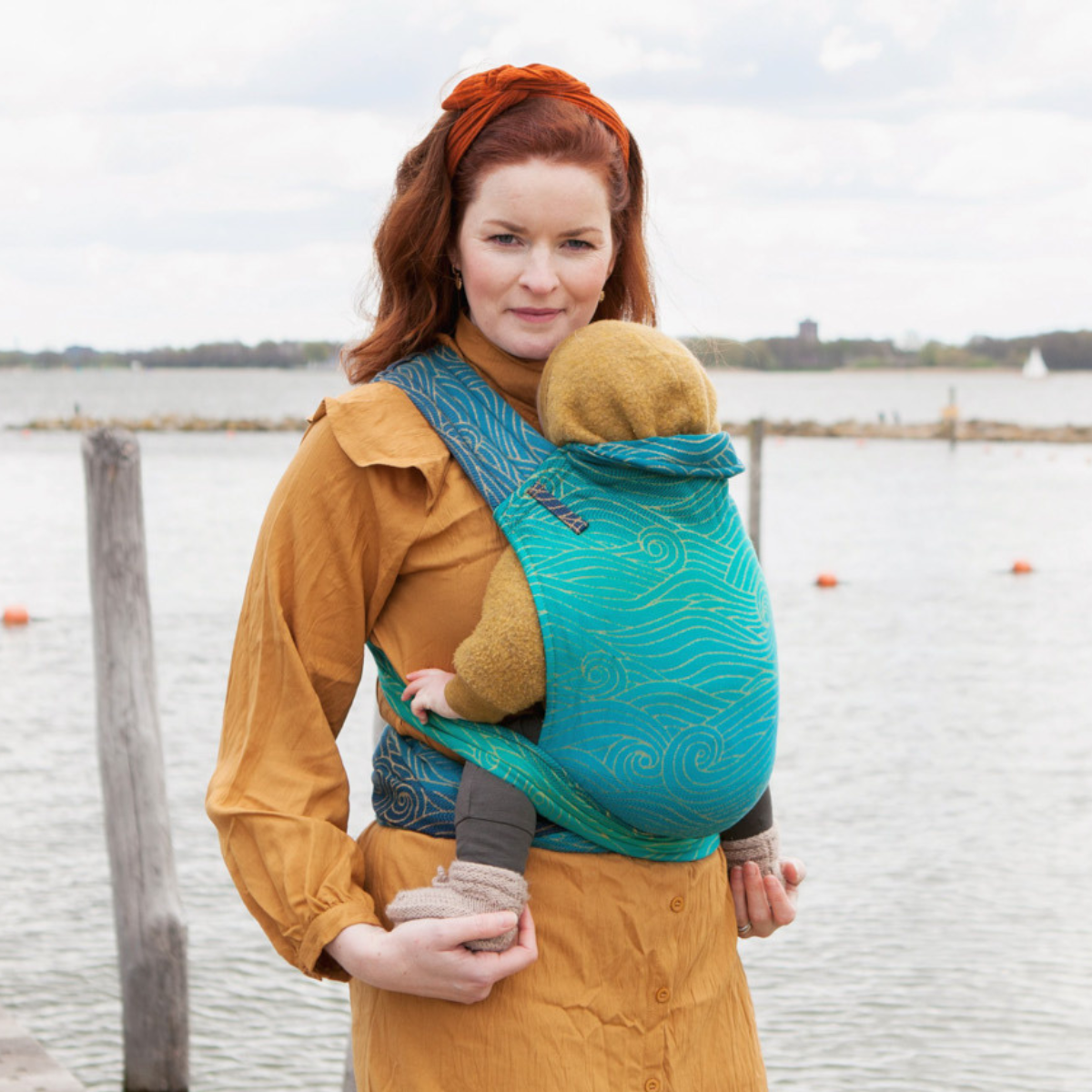 What is a Cairis Carrier?
The Cairis is a beautiful & comfortable buckle waist, tie strap carrier that has been thoughtfully designed by Mum of 3, Zoe, to bring all the features she wished to find on a baby carrier.
It is ergonomic and has unique elements designed for comfort and optimal positioning of your baby. There is no digging from webbing and buckles like many carriers,
Featuring Oscha's unique jacquard woven sling fabric, customers love this style of carrier as it is easy to use yet gives the snug adjustability of a woven wrap.
Hip Healthy
The Cairis has been approved by the International Hip Dysplasia Institute as a 'Hip Healthy' product.
Cairis Key Features
Padded Tie Shoulder Straps
 ✔ No stiff padding like most carriers
 ✔ Quilted shoulder straps mould to you
 ✔ Adjustable & easy to use
 ✔ Cross at your back - excellent weight distribution 
 ✔ Spread straps for extra support
 ✔ Mimics snug feeling of a woven wrap
Detachable Hood
✔ Supports baby's head - for sleep or use as a sun shade 
✔ Made in the same soft, beautiful fabrics as the carrier
✔ Easily to poppered on or off
✔ Can also be cinched on each side for perfect fit

Colour Matched Webbing & Webbing Tidies
✔ Webbing matched with the woven sling fabric to create a beautiful carrier all round
✔ Neat finish - elastic loops to tidy webbing away

Strata-linea® waistband
This unique waistband is gently padded and beautifully contoured with rows of stitching. We designed it to prevent digging in at the waist, which you will find in regular baby carriers from webbing and buckles.
Front, Hip & Back Carries
Front, Hip & Back Carries
For me it's the best carrier. Convenient with the buckle waist but adjustable with the wrap straps.
Love the straps and waistband! ... No fiddling with buckles on the back etc and super versatile.
So easy to get a good fit that works for different body types.
I like that there aren't a bunch of buckles digging into my body. The wrap straps are easily adjustable for comfort for multiple wearers meaning I don't have to fiddle with anything to fit my own body after my husband uses it.
The cushioning on the waist and tops of the straps is so nice. The width of the straps is perfect and you can spread it perfectly to carry weight. My boy looks comfy and never complains in the Cairis
Discover the Cairis Features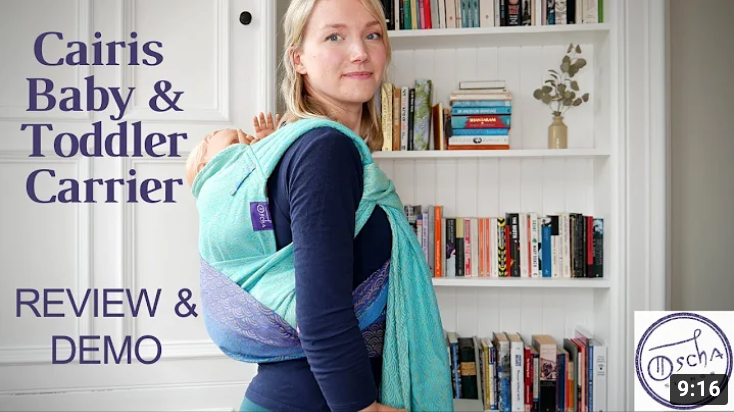 Which Size Cairis to Choose?
The Cairis carrier is available in two sizes - Baby & Toddler - each with unique features to suit your child as they grow.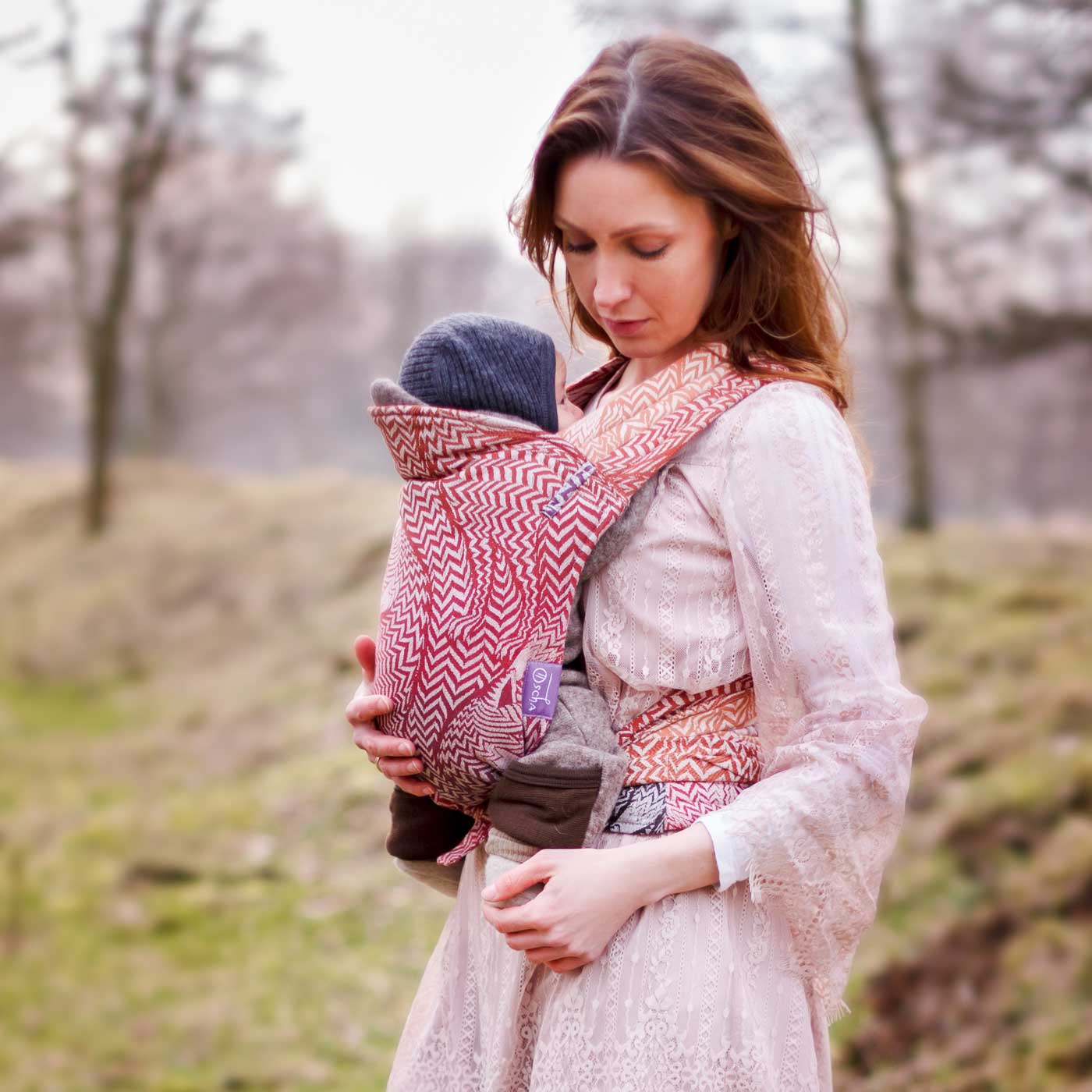 From Newborn to Toddler
Baby Size
The Baby Cairis is suitable for for newborns (7lb) up to around 30 months old.

It comes with a Cynch, which can be used to narrow the seat for babies under 4 months. This allows you to adjust the size of the body panel to exactly fit your growing baby so that it fits from knee-pit to knee-pit for comfort and optimum hip development.

You can also roll the waist to shorten the body pannel for smaller babies.
Baby Cairis Carrier Measurements
✔ Body panel (excl. waistband): 16″/41cm wide x 18″/46cm to top of the curved headrest (16″/41cm with headrest folded down).
✔ Waistband: adjustable from 27″/66cm to 54″/137cm.
✔ Shoulder strap length: 83″/210cm.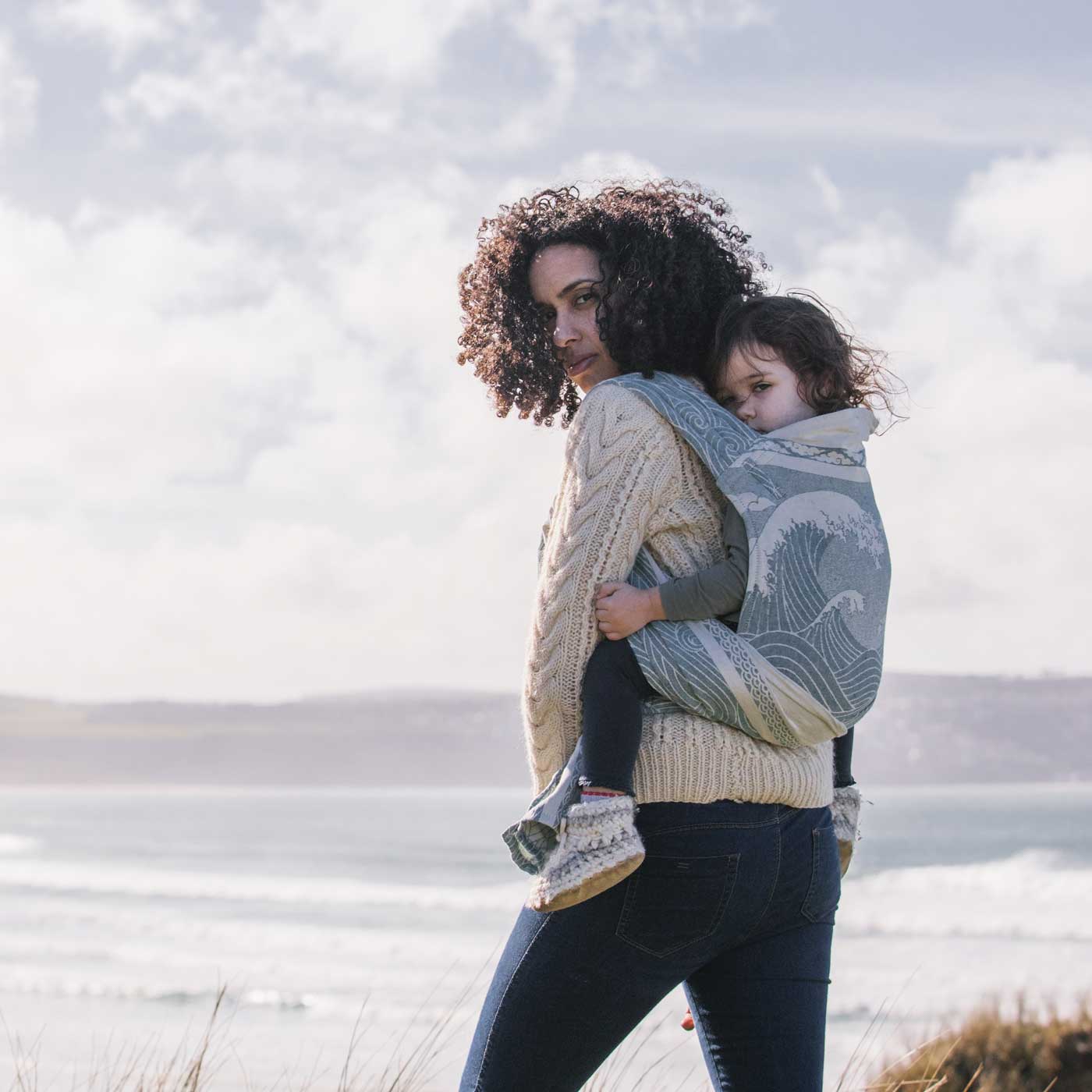 Toddler Size & Preschool Sizes
Toddler - perfect from around 18 months all the way up to around 4 or 5 years old.
Preschool - from around 4 years all the way up to 6 or 7.
Extra padding has been added to the waistband of the Toddler Cairis, with additional added ot the Preschool for additional lumbar support. The body panel has seat darts & 'leg padding'; contouring to a larger child's shape & aiding comfort.

Measurements

✔ Body panel (excl. waistband): Toddler - 18.5″/47cm wide x 19″/48.5cm to top of the curved headrest (17″/43cm with headrest folded down). Preschool - 20"/51cms wide x 22.5"/57cms high
✔ Waistband: adjustable from 27″/66cm to 54″/137cm.
✔ Shoulder strap length: 87″/220cm.
Not sure which size is right for you? Take a look at Carin's review video.
How to Use the Cairis
The Cairis is versatile and can be used for front back and hip carries, as well as for breastfeeding. Because it is a tie strap carrier you can also add some fancy finishes in! See below for video tutorials, you can also download the instruction booklet.
Check out our blog for loads of Cairis tips and hacks
Adapting the Cairis for a Newborn
Play
Tips for Newborn Carrying
Tips for Newborn Carrying
Play
Alternative Method for tying the straps
Breastfeeding in a Cairis
Always follow the instructions provided with your sling, you can view a pdf here.
Check out the full playlist on YouTube
Subscribe to the Oscha YouTube Channel for regular tutorials and new release videos.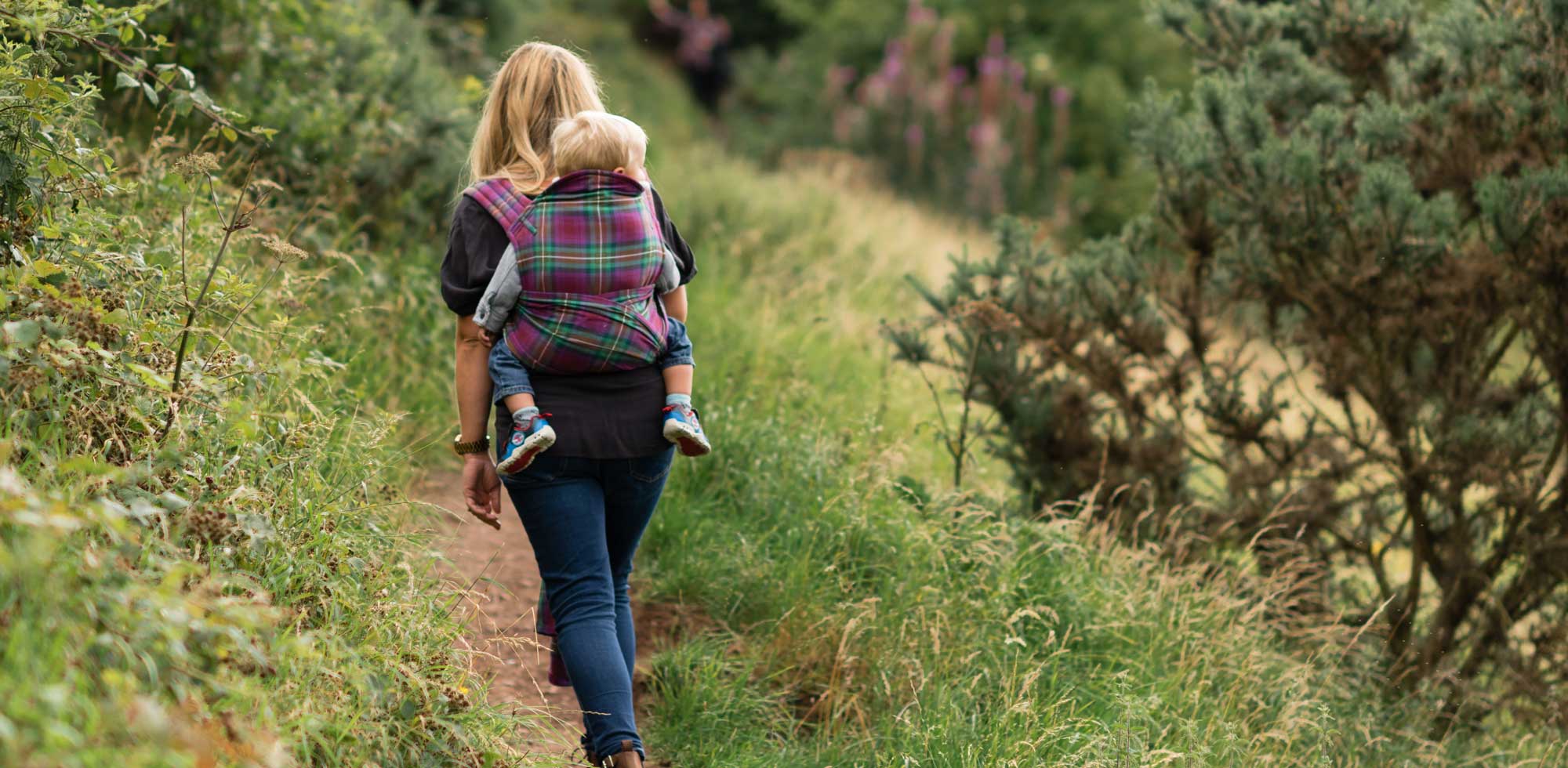 Subheading
Why Choose Oscha
Co-founded by mum of 3, Zoe, to bring the love baby slings to you and your family. You can choose from slings that are tried and tested by fellow parents. We offer the most beautiful, colourful patterns that are designed in house and we create all of our fabric from the best ethical and organic yarns.