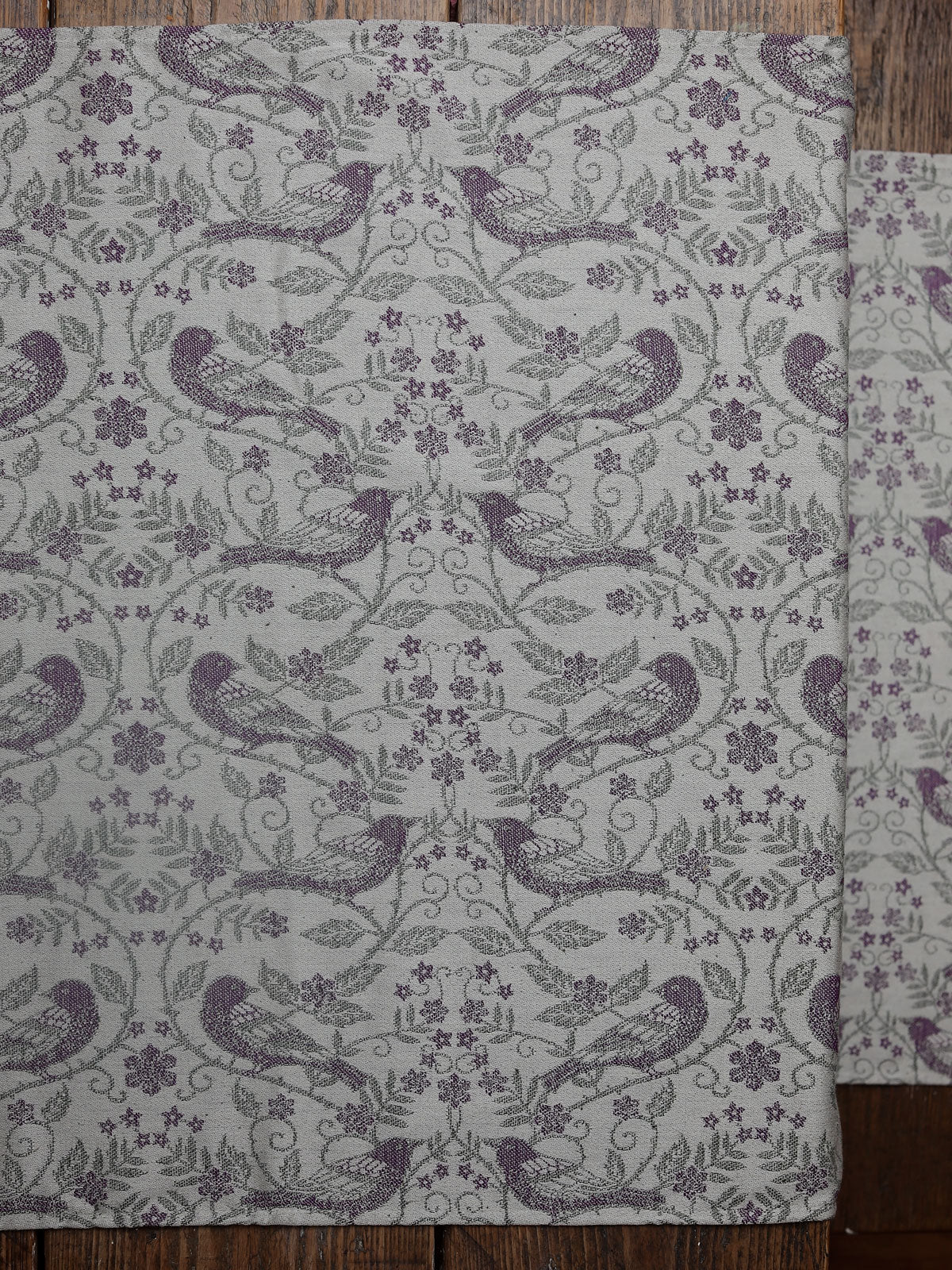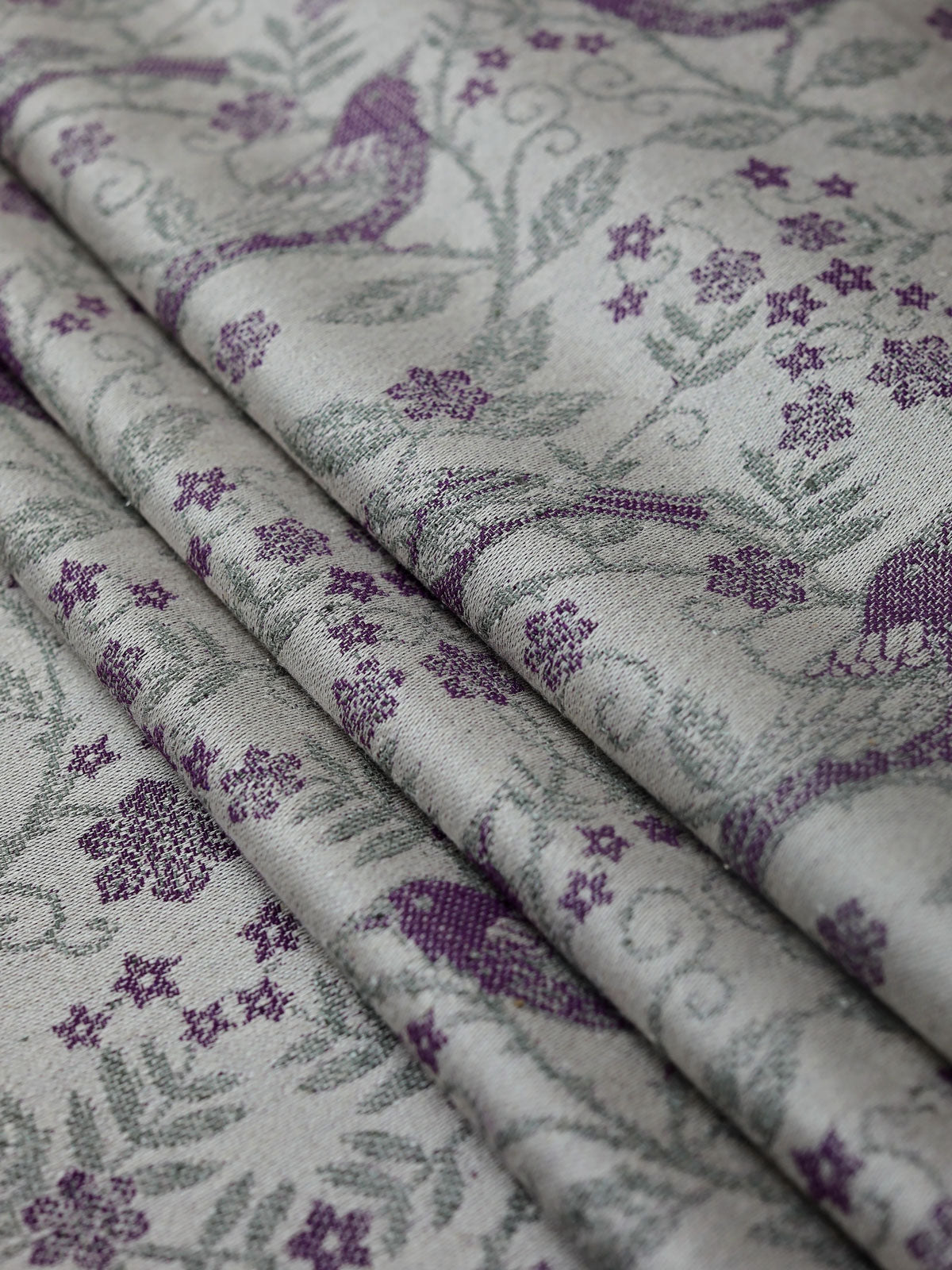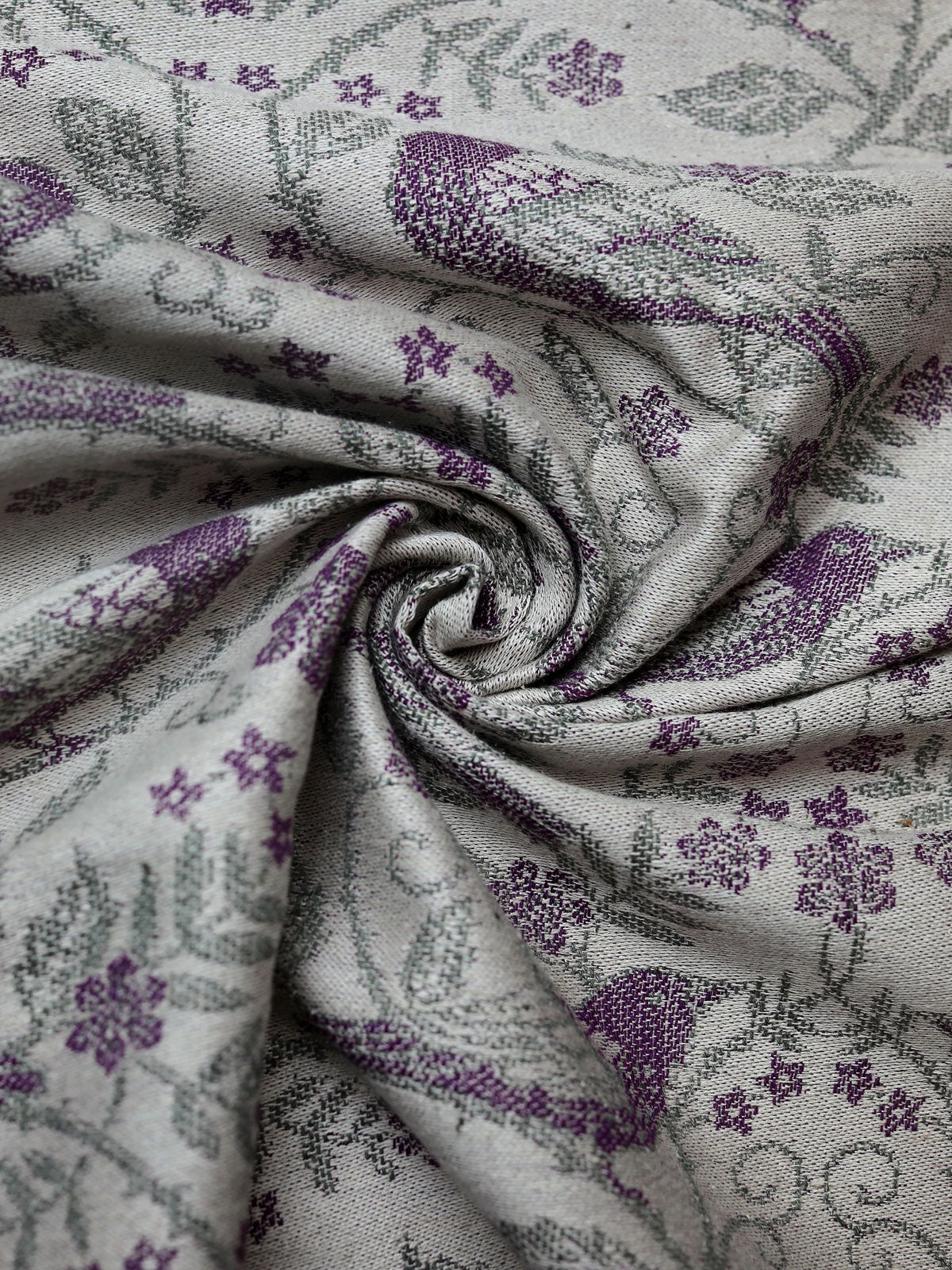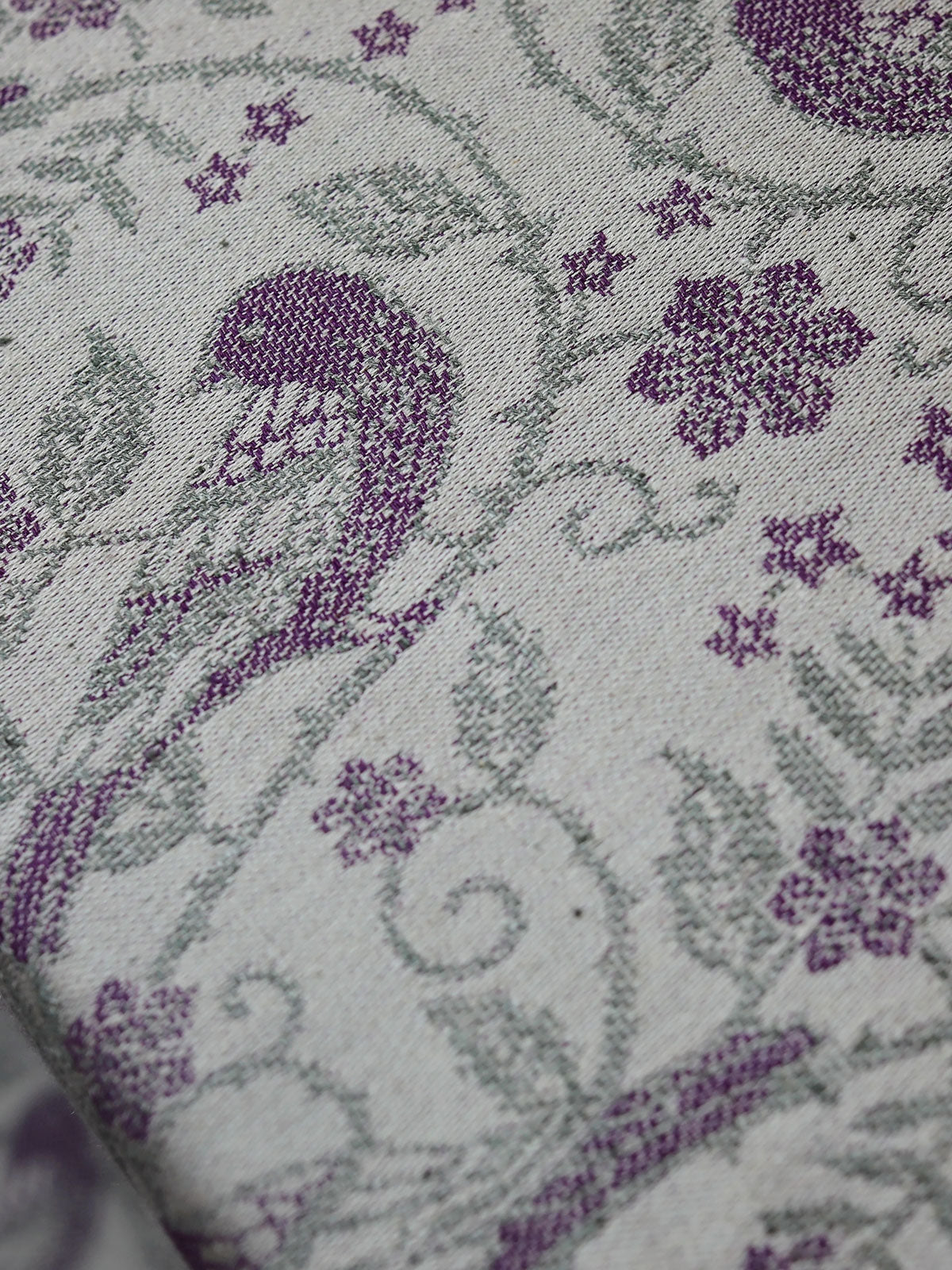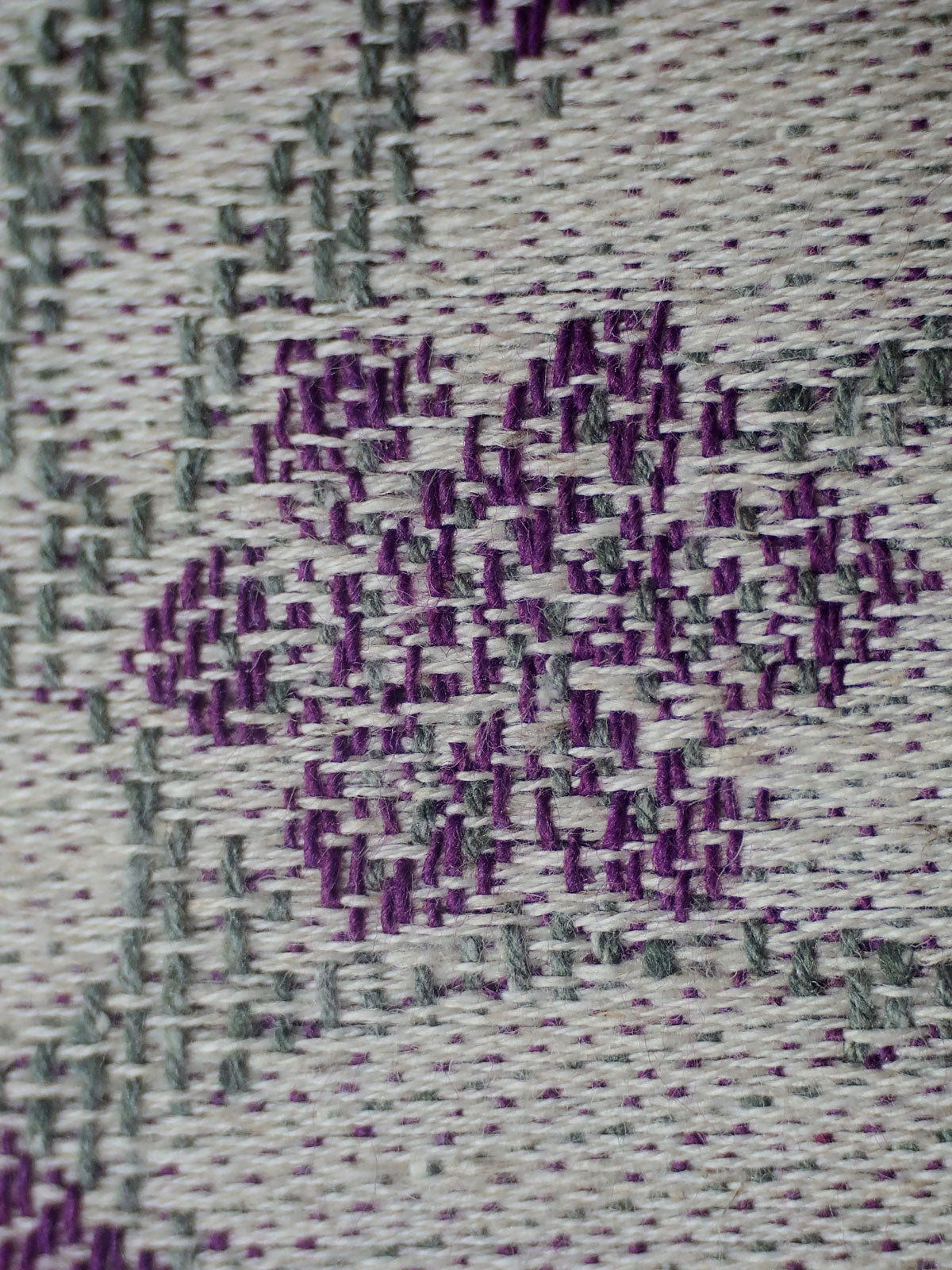 Briarwood Wild Bank Fabric Pieces
The beautiful birds and flora of our intricate Briarwood design are picked out in speckled sage green Bourette Silk and rich... Read more
Only 5 left in stock
Best sellers
Fabric Pieces for Crafting
Jewel Tones
Lifestyle
Neutral Tones
Not in Sale
Pinks/Purples/Reds
Shop All
Teals/Blues/Greens
Wholesale Catalogue
The beautiful birds and flora of our intricate Briarwood design are picked out in speckled sage green Bourette Silk and rich purple Ecocotton on an ecru cottolin warp. This classic colourway, for one of our best-loved patterns, has taken inspiration from the prints and paintings of William Morris and creates a timeless, elegant look.
The hybrid weave allows us to define the pattern using more colours and the technique also creates a strong and supportive fabric that doesn't feel bulky. The blended cotton/linen warp creates softness and breathability
This recycled cotton comes from pre consumer and post consumer cotton scraps. These are blended and spun together to create this yarn. The recycled cotton used within this sling has 34% less Co2 emissions than regular cotton, 38% less energy consumption than regular cotton, 60% less chemical consumption than regular cotton and 67% less water consumption than regular cotton. 
Customers with any sensitivities or allergies are advised that the recycled denim yarn may contain traces of other fibres due to the recycled content. 
CARE INSTRUCTIONS: Hand washing is recommended, although a silk cycle on a known reliable machine may be used at your own risk. Use a suitable silk detergent. Hang to dry, avoiding direct sunlight and iron on a cool setting.
FABRIC COMPOSITION: 46% Organic Cotton 20% Recycled Cotton 19% Bourette Silk 15% Linen, approx. 61-70cm wide.
FABRIC WEIGHT: 279gsm
Perfect for crafters, this is a fantastic opportunity to purchase a piece of one of our iconic fabrics. 
Why choose Oscha Fabric Pieces?
Perfect for crafters!
Jacquard woven & made with organic, responsibly sourced yarns.
Ethically handcrafted in our solar powered Scottish workshop.
The fabric pieces come unhemmed in either 0.5m, 1m or 1.5m long x approximately 70cm wide (see details and care tab for exact width of each fabric).
*Please note our fabric is only available in the lengths you select, multiple purchases will be sent as separate pieces.