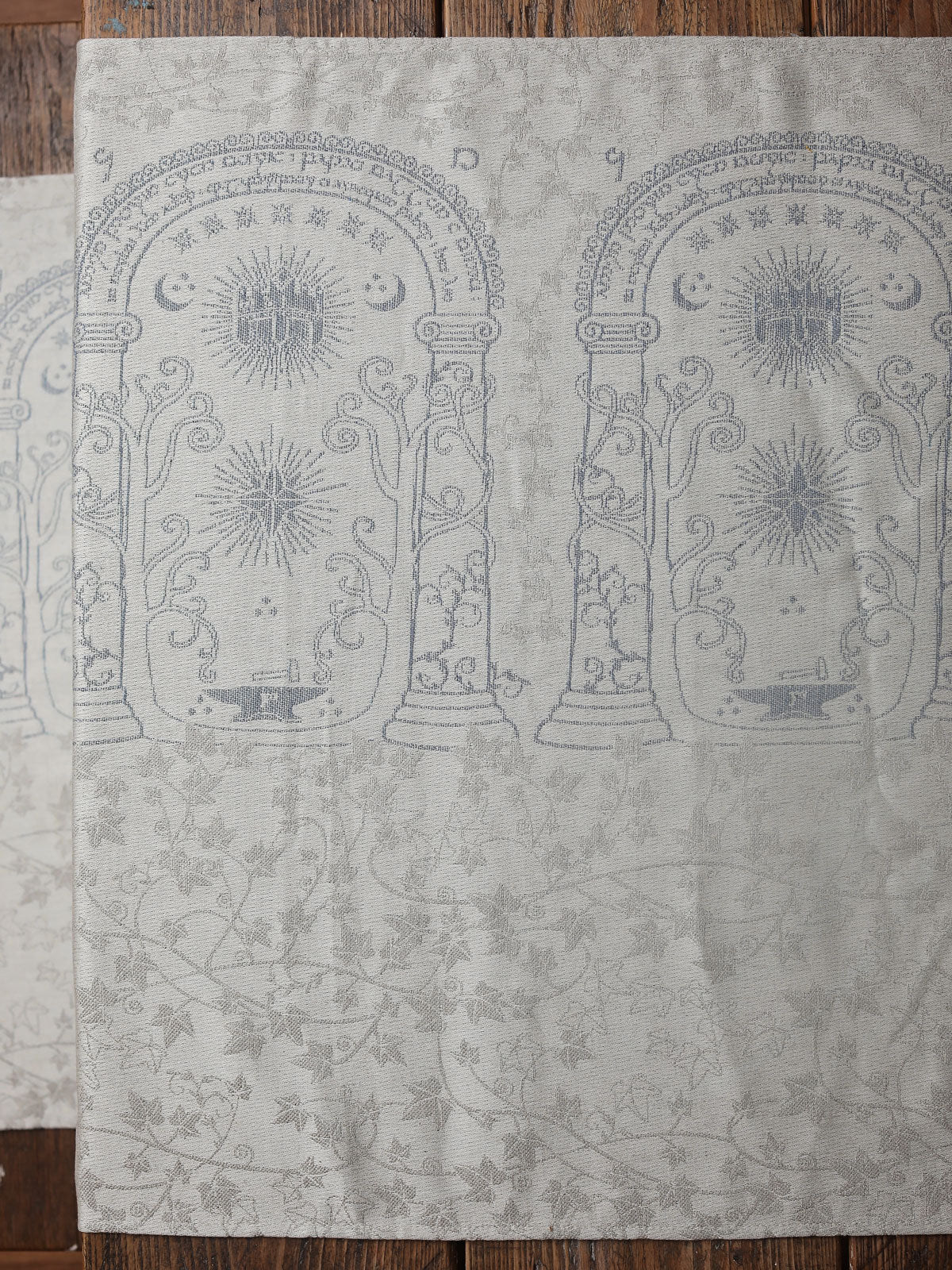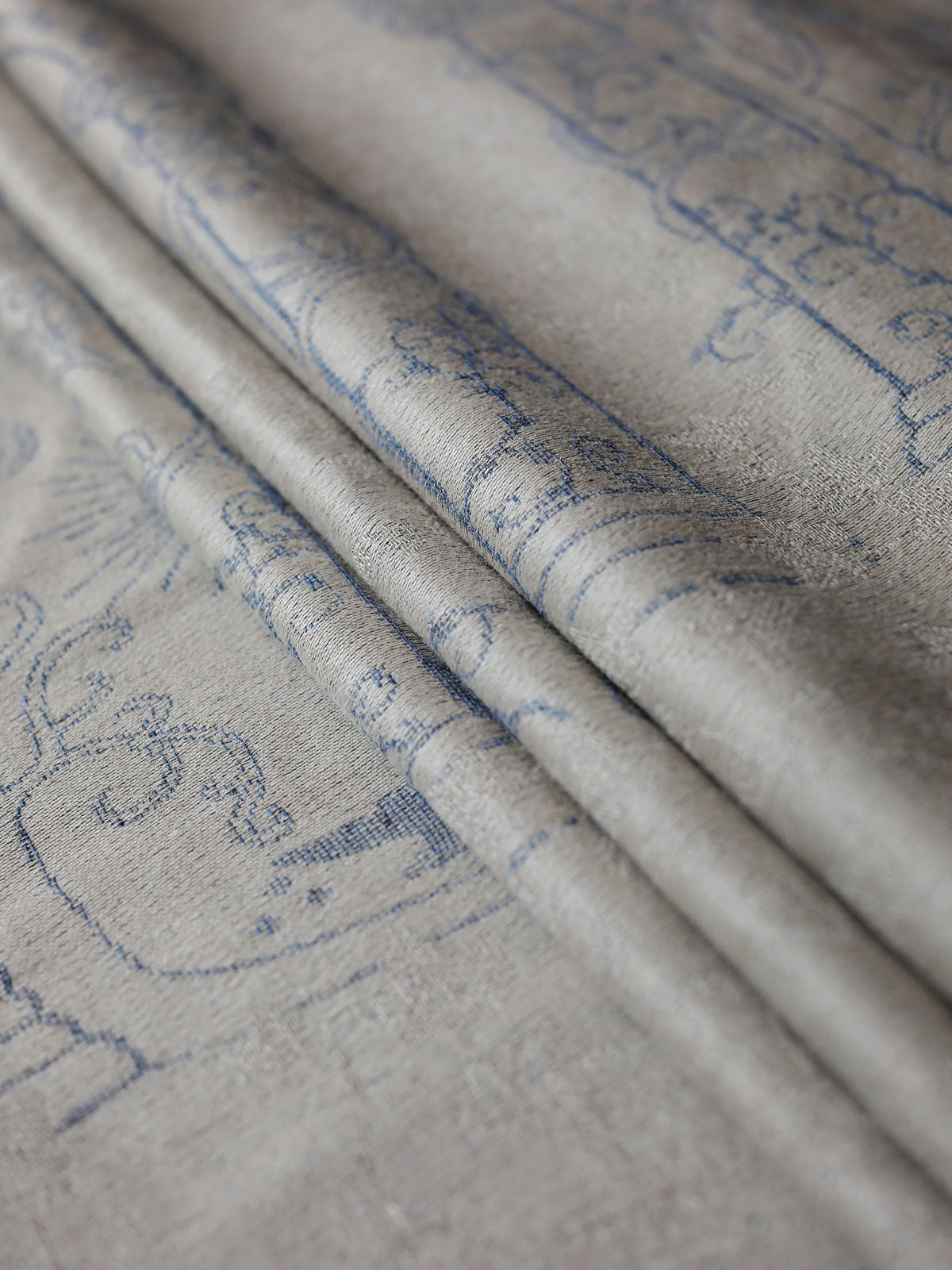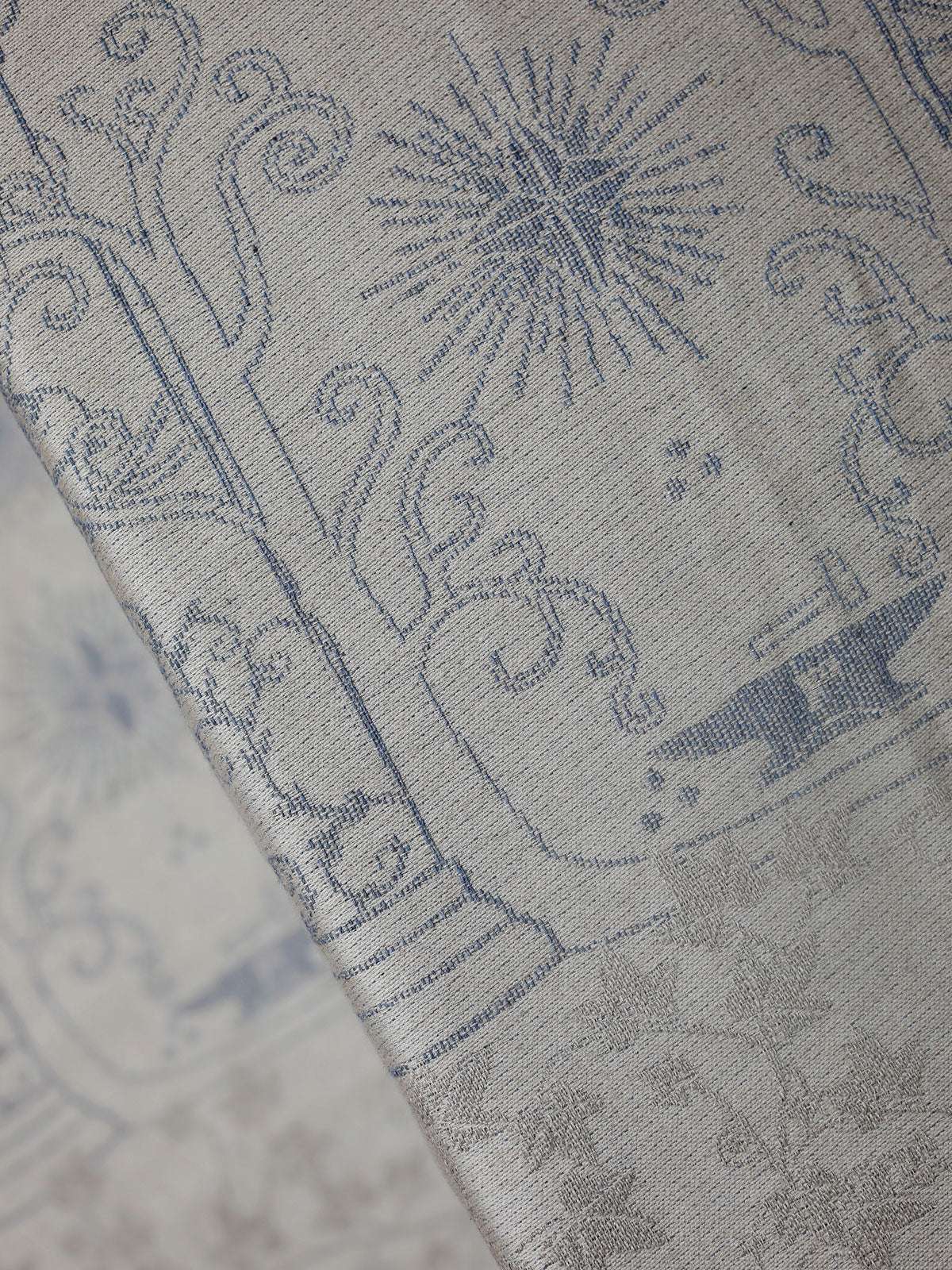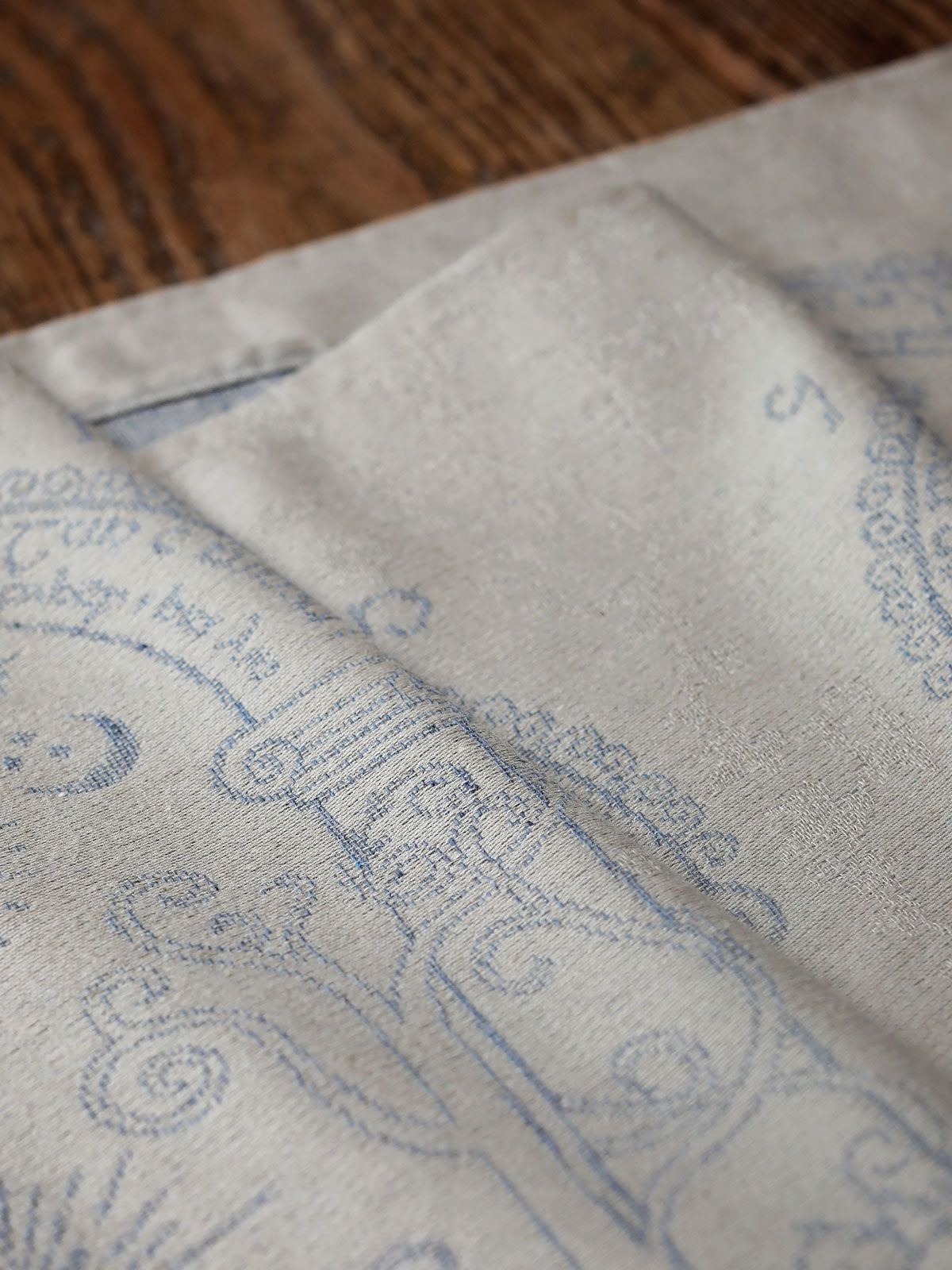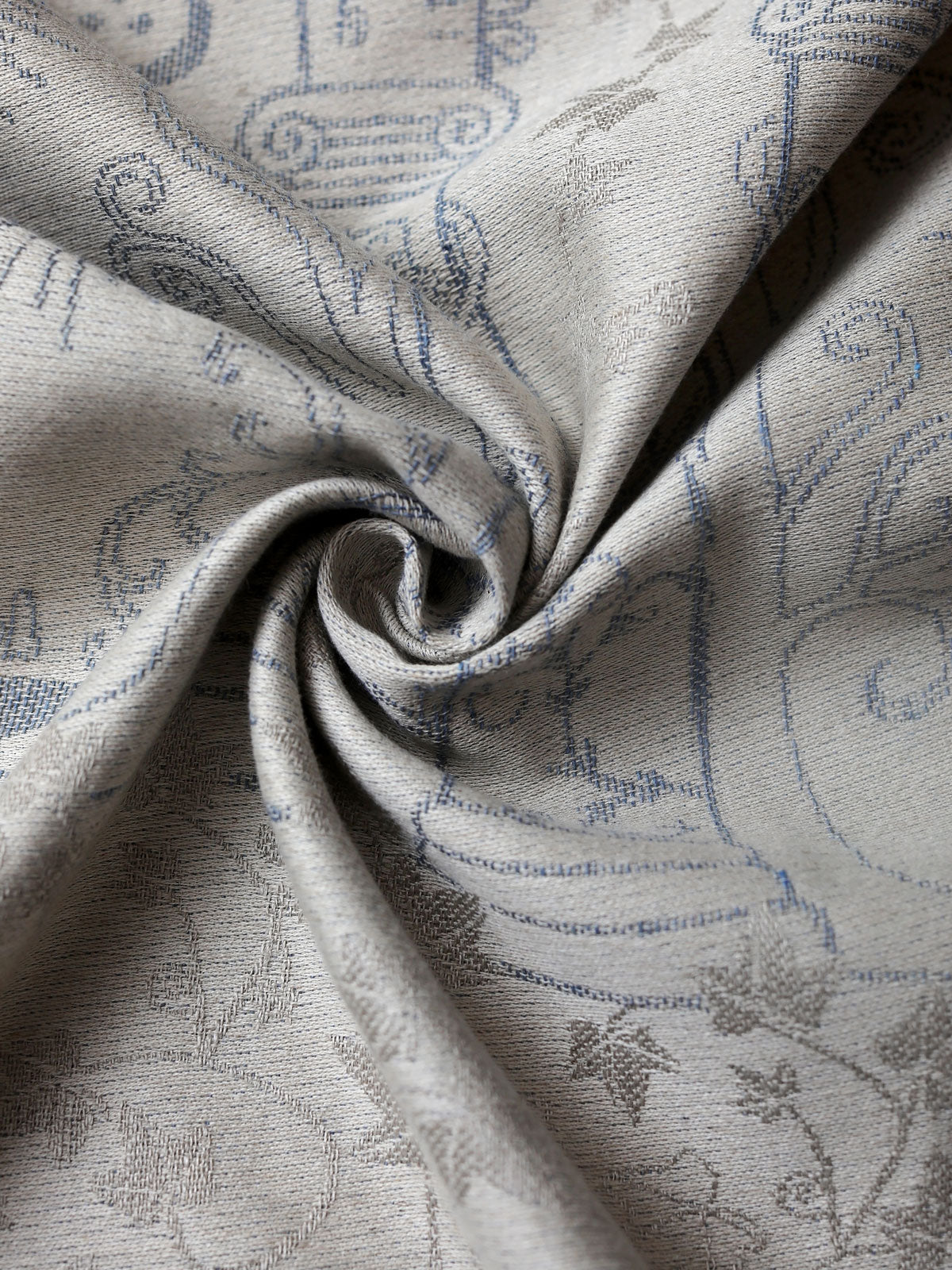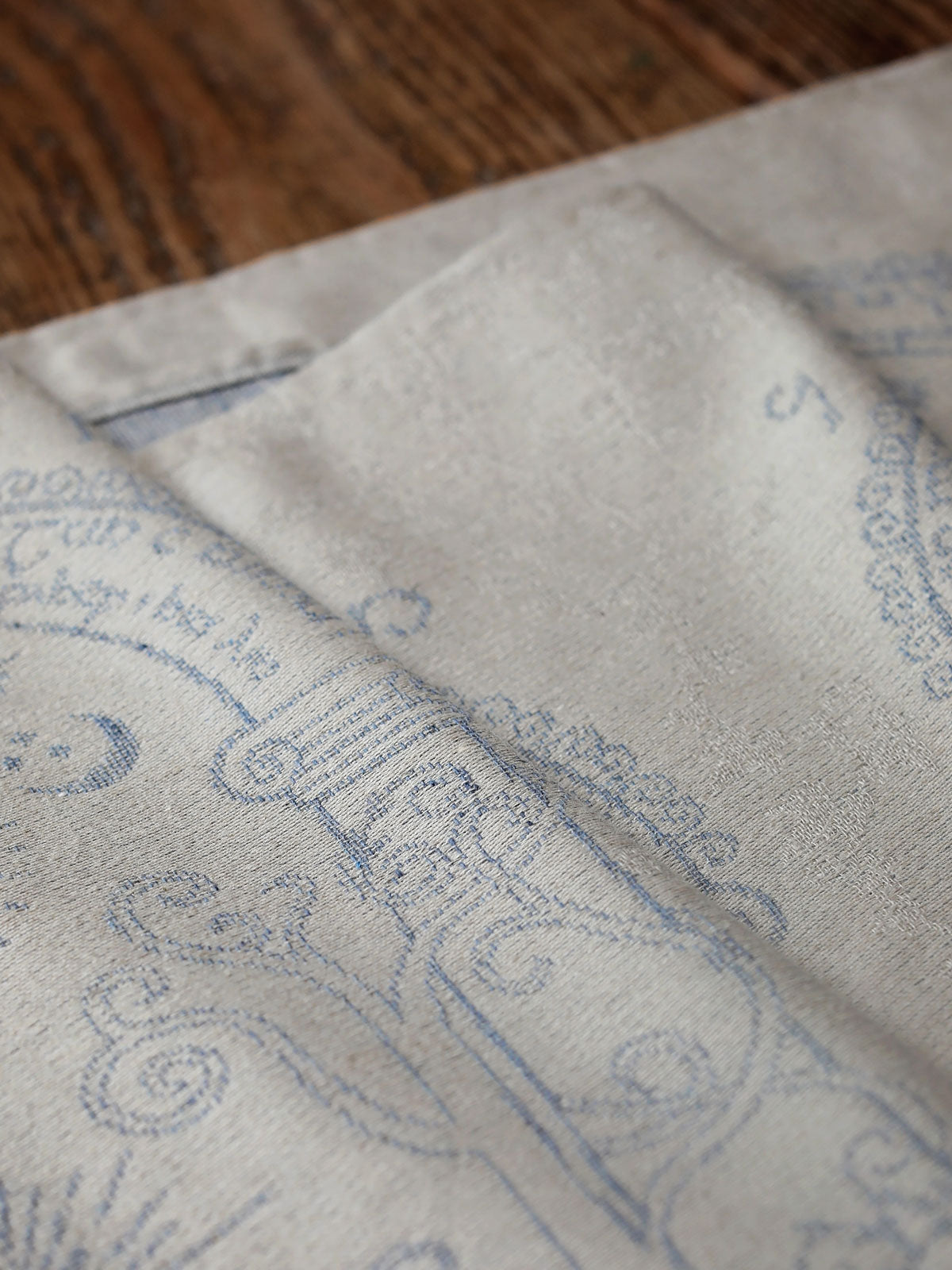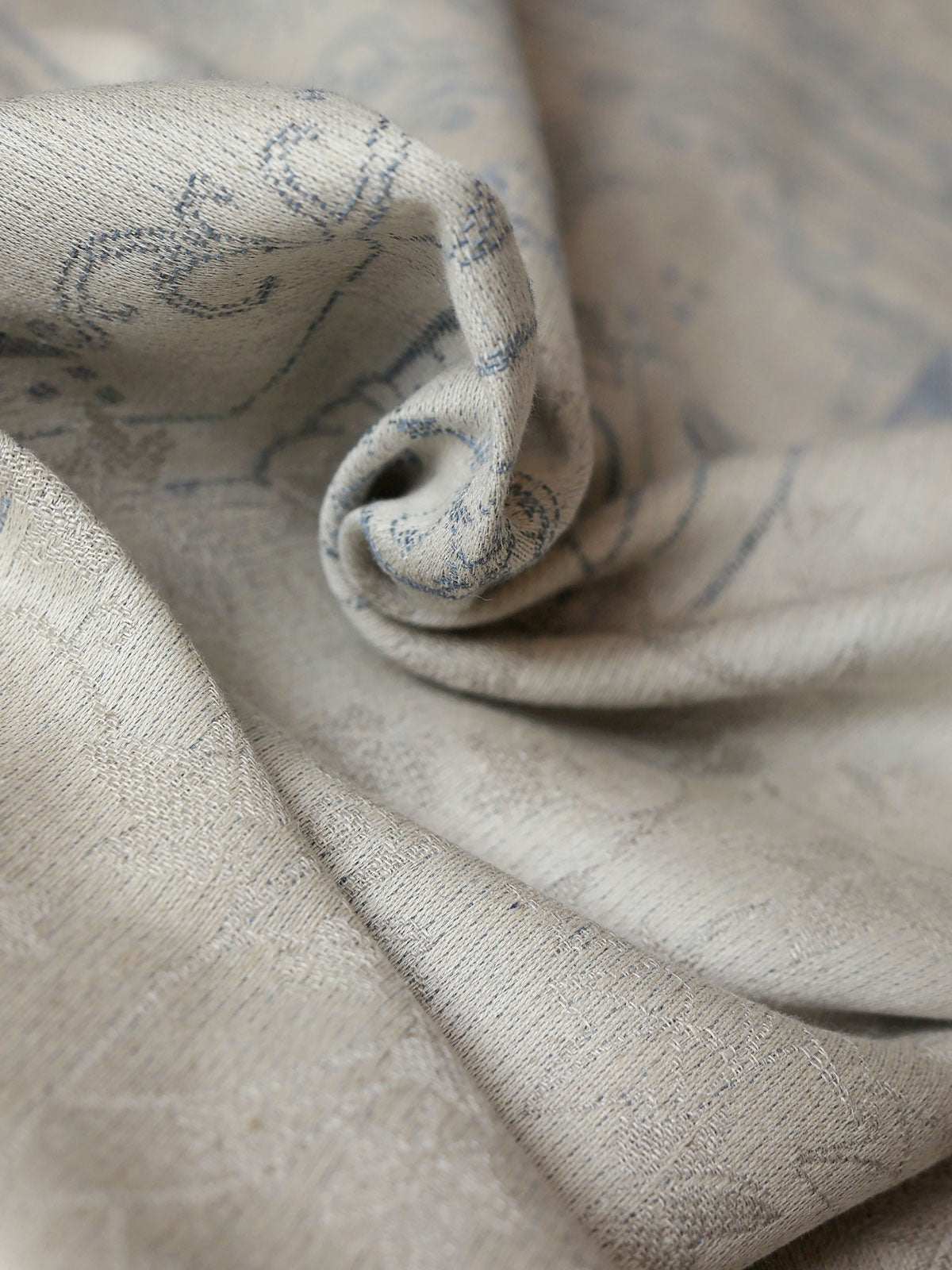 Doors of Durin™ Dream Fabric Pieces
The majestic Doors of Durin appear in the soft blue tones of recycled denim yarn. Shining silvery ivy in linen... Read more
Only 1 left in stock
Best sellers
Doors of Durin
Fabric Pieces for Crafting
Jewel Tones
Last Chance
Lifestyle
Middle-earth
Middle-earth™ Fabric Pieces for Crafting
Middle-earth™ Last Chance
Middle-earth™ Lifestyle
Neutral Tones
Not in Sale
Shop All
Teals/Blues/Greens
The majestic Doors of Durin appear in the soft blue tones of recycled denim yarn. Shining silvery ivy in linen climbs and catches the light, producing a subtle colour shift against the natural cottolin warp.
This eco friendly fabric is woven with recycled denim that comes from pre consumer and post consumer scraps. These are blended and spun together to create this yarn.
Customers with any sensitivities or allergies are advised that the recycled denim yarn may contain traces of other fibres due to the recycled content.
Oscha Slings are ethically handcrafted in Scotland and come with a Peace Of Mind Guarantee.
CARE INSTRUCTIONS: Wash at 30 degrees. Do not use bleach or fabric softener. Tumble dry warm. Ironing is recommended.
FABRIC COMPOSITION: 43% Organic Cotton 32% Wetspun Linen 14% Linen 10% Recycled Denim 1% Other Fibres, approx. 61-70cm wide.
FABRIC WEIGHT: 285gsm
Perfect for crafters, this is a fantastic opportunity to purchase a piece of one of our iconic fabrics. 
Why choose Oscha Fabric Pieces?
Perfect for crafters!
Jacquard woven & made with organic, responsibly sourced yarns.
Ethically handcrafted in our solar powered Scottish workshop.
The fabric pieces come unhemmed in either 0.5m, 1m or 1.5m long x approximately 70cm wide (see details and care tab for exact width of each fabric).
*Please note our fabric is only available in the lengths you select, multiple purchases will be sent as separate pieces.
Our interpretation of the door to the Mines of Moria represents the magical moment when Gandalf speaks the Sindarin word for 'Friend' (Mellon). After generations of lying closed to the world, the gateway is opened to the travellers of the Fellowship in the Third Age.
The Elvish inscription above the doors is faithfully reproduced, reading:
"The Doors of Durin, Lord of Moria. Speak, friend, and enter. I, Narvi, made them. Celebrimbor of Hollin drew these signs."
Learn more about the design in our blog post.