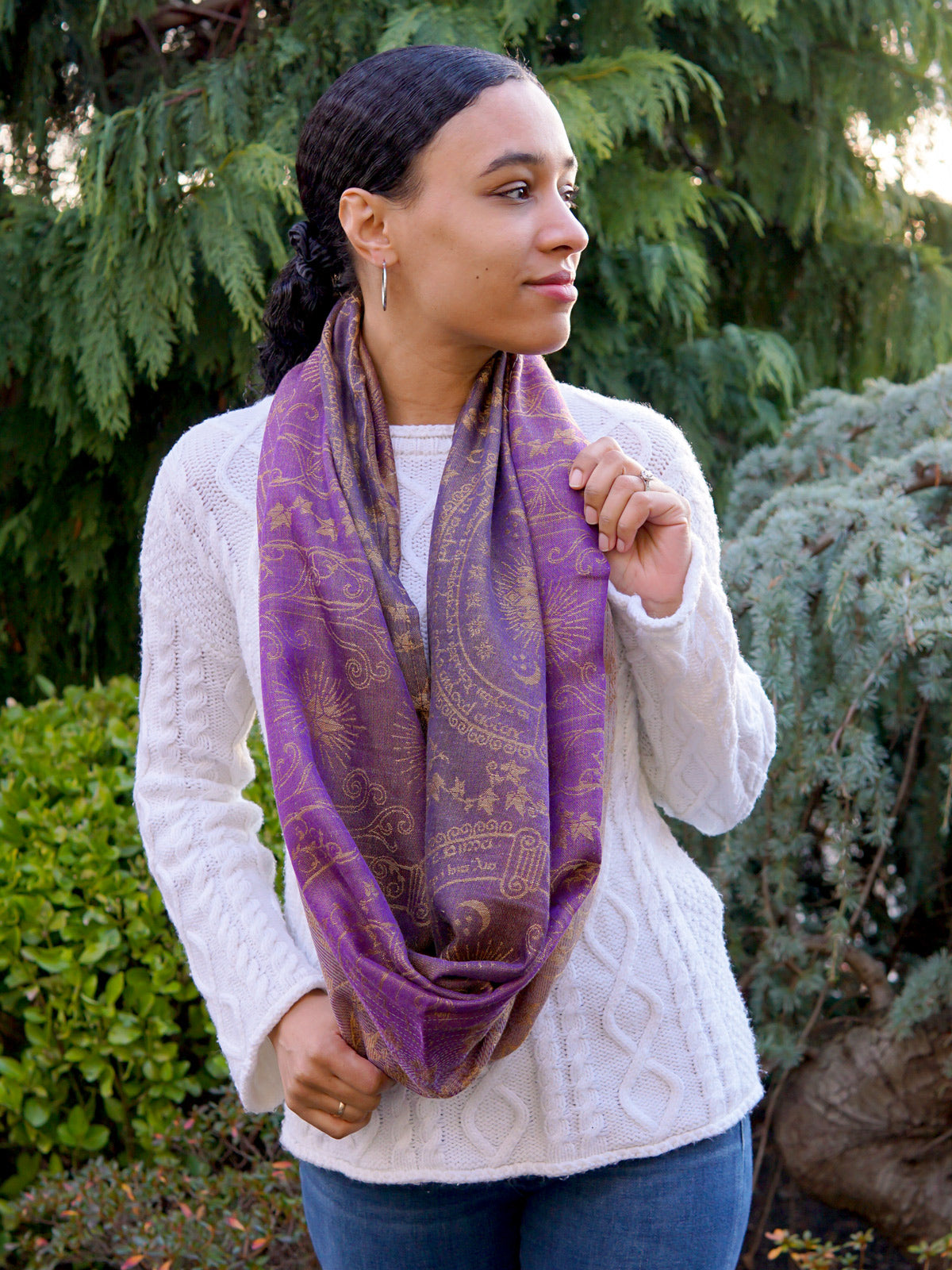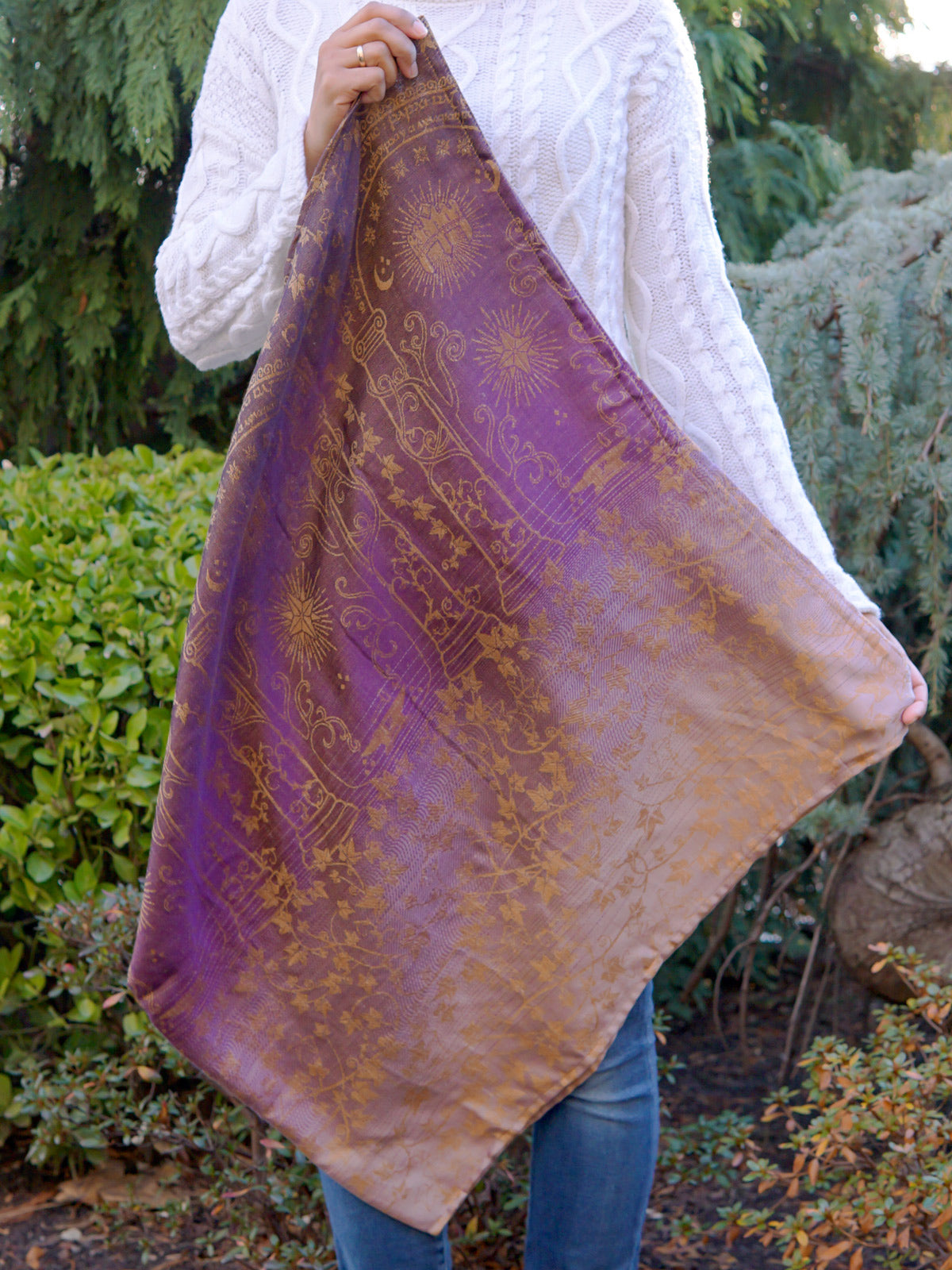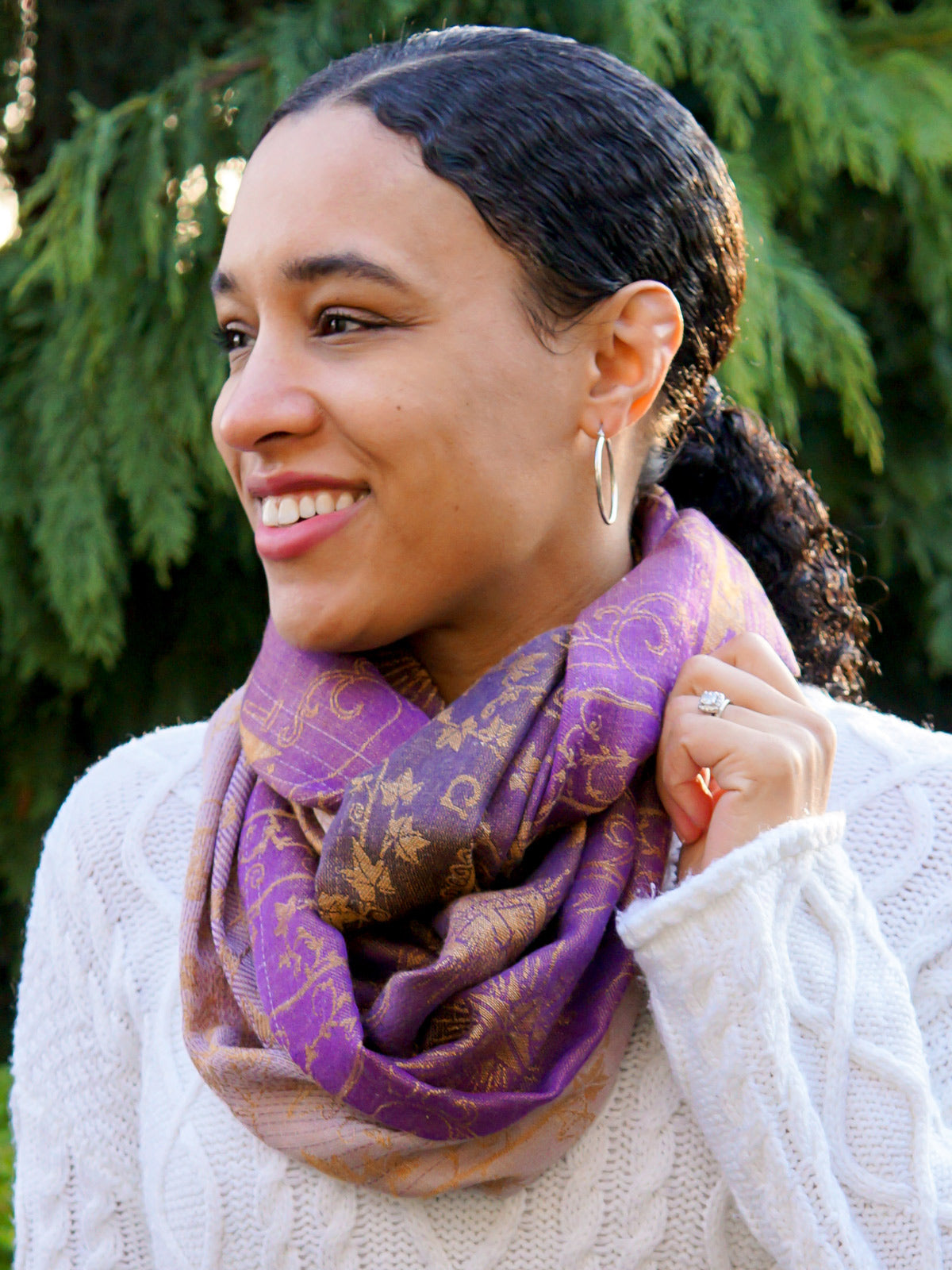 Doors of Durin™ Jewel Infinity Loop
✔ Lightweight Ceò scarf  
✔ Soft & drapey  
Read more
Only 5 left in stock
Best sellers
Ceo Scarves
Doors of Durin
Jewel Tones
Lifestyle
Luxe Collection
Middle-earth
Middle-earth Luxe Collection
Middle-earth Mother's Day Shop
Middle-earth™ Lifestyle
Middle-earth™ Scarves, Shawls, Infinity Loops & Cowls
Not in Sale
Pinks/Purples/Reds
Scarves, Shawls, Infinity Loops & Cowls
Shop All
✔ Lightweight Ceò scarf  
✔ Soft & drapey  
✔ Luxurious blend
This is a truly luxurious scarf made with a blended cashmere, silk and linen yarn. It is a plump shiny and slightly variegated yarn that emanates a rich, deep golden hue.  The silk creates a lovely melange golden shade and is lovely and soft to the touch. It is spun by one of the finest Italian spinners. A real treat for you or a loved one this festive season!
Our scarves are specially woven to be lovely to the touch, with a gorgeous drape. 
CARE INSTRUCTIONS: Gentle hand wash only
FABRIC COMPOSITION: 54% Egyptian Mako Cotton 28% Silk 14% Cashmere 4% Linen
FABRIC WEIGHT: 123gsm
Intricate weaves in premium quality blends, these fine, voluminous scarves beautifully display striking patterns in a stunning range of seasonal colours - an effortless, chic accent to any outfit.
Sumptuous & versatile, our scarves are completed with an on-trend fringed edge.
Drape as a shawl over your evening wear to add easy glamour or layer over everyday outfits as a statement scarf.
Dimensions
Scarves- approx. 200cm x 70cm
Cowls - approx. 70cm wide x 74cm joined to form a loop
Infinity Loops - approx. 70cm wide x approx. 150cm joined to form a long loop
Our interpretation of the door to the Mines of Moria represents the magical moment when Gandalf speaks the Sindarin word for 'Friend' (Mellon). After generations of lying closed to the world, the gateway is opened to the travellers of the Fellowship in the Third Age.
The Elvish inscription above the doors is faithfully reproduced, reading:
"The Doors of Durin, Lord of Moria. Speak, friend, and enter. I, Narvi, made them. Celebrimbor of Hollin drew these signs."
Learn more about the design in our blog post.