Sold out
Classic
Woven Seconds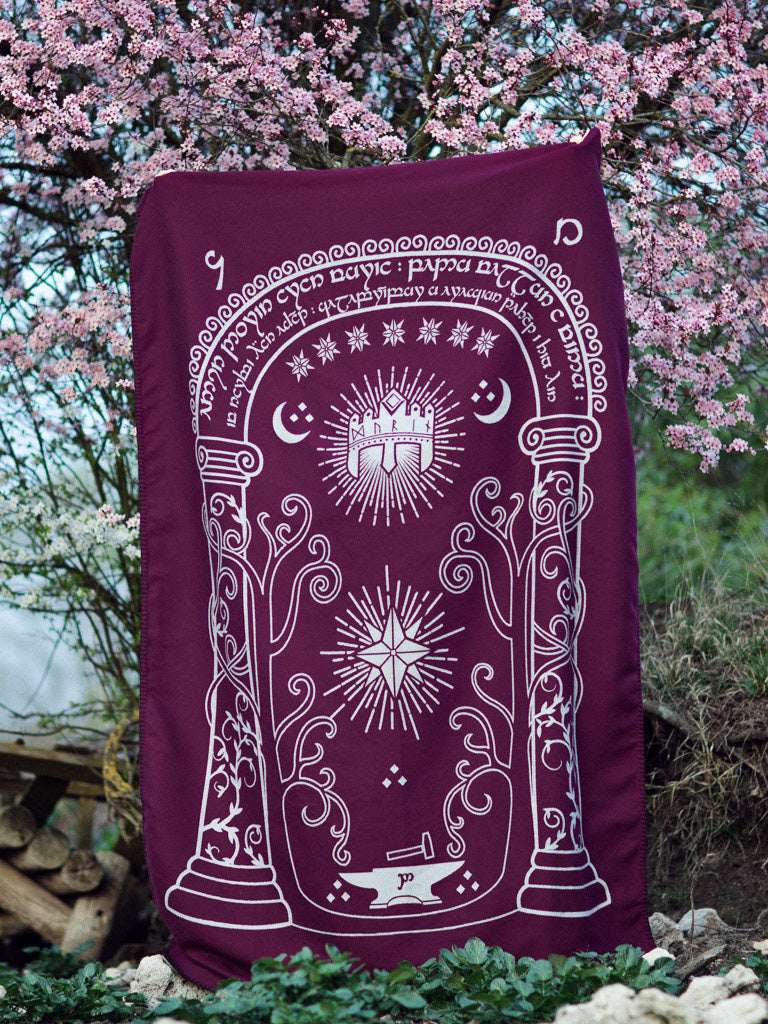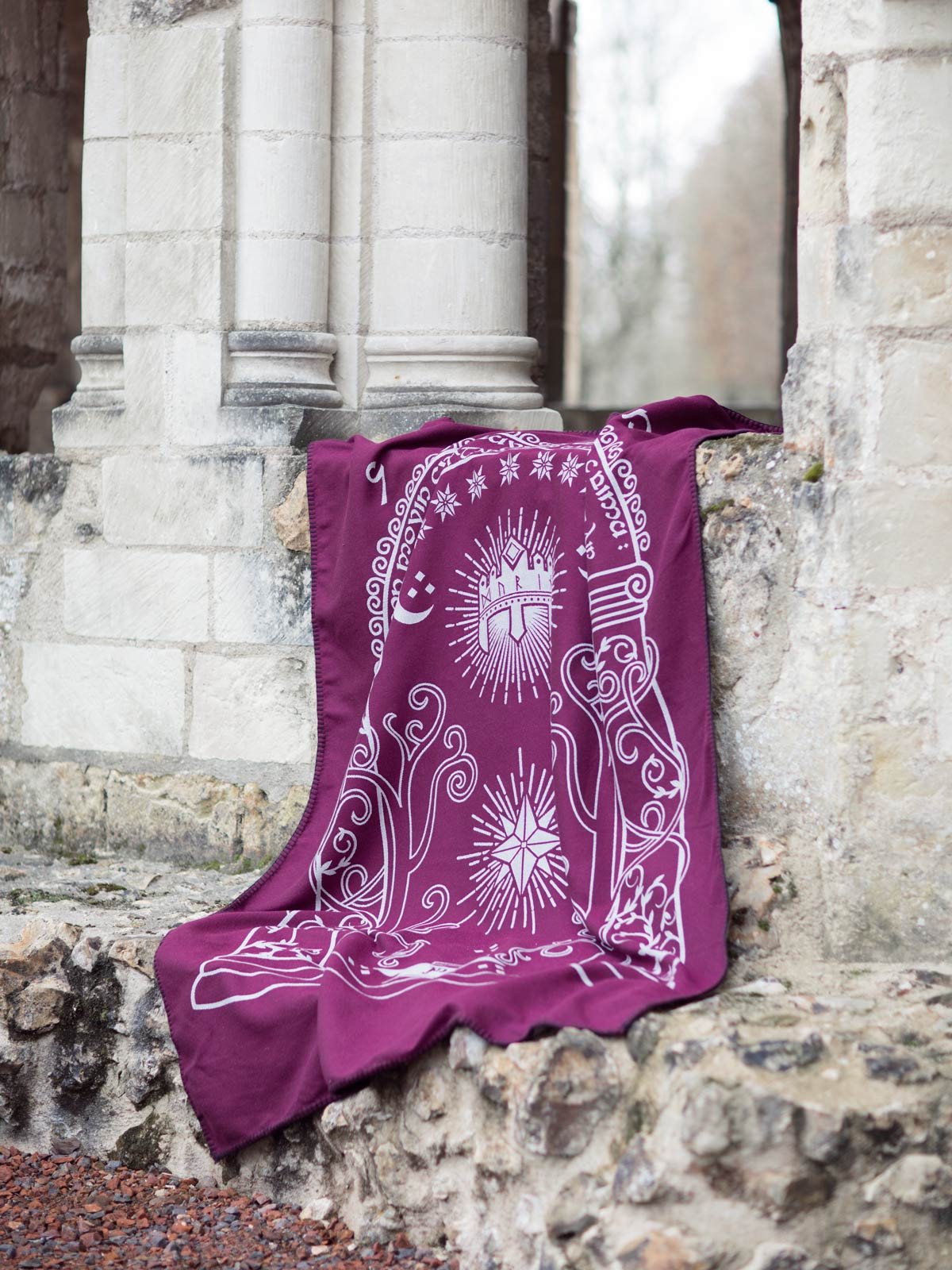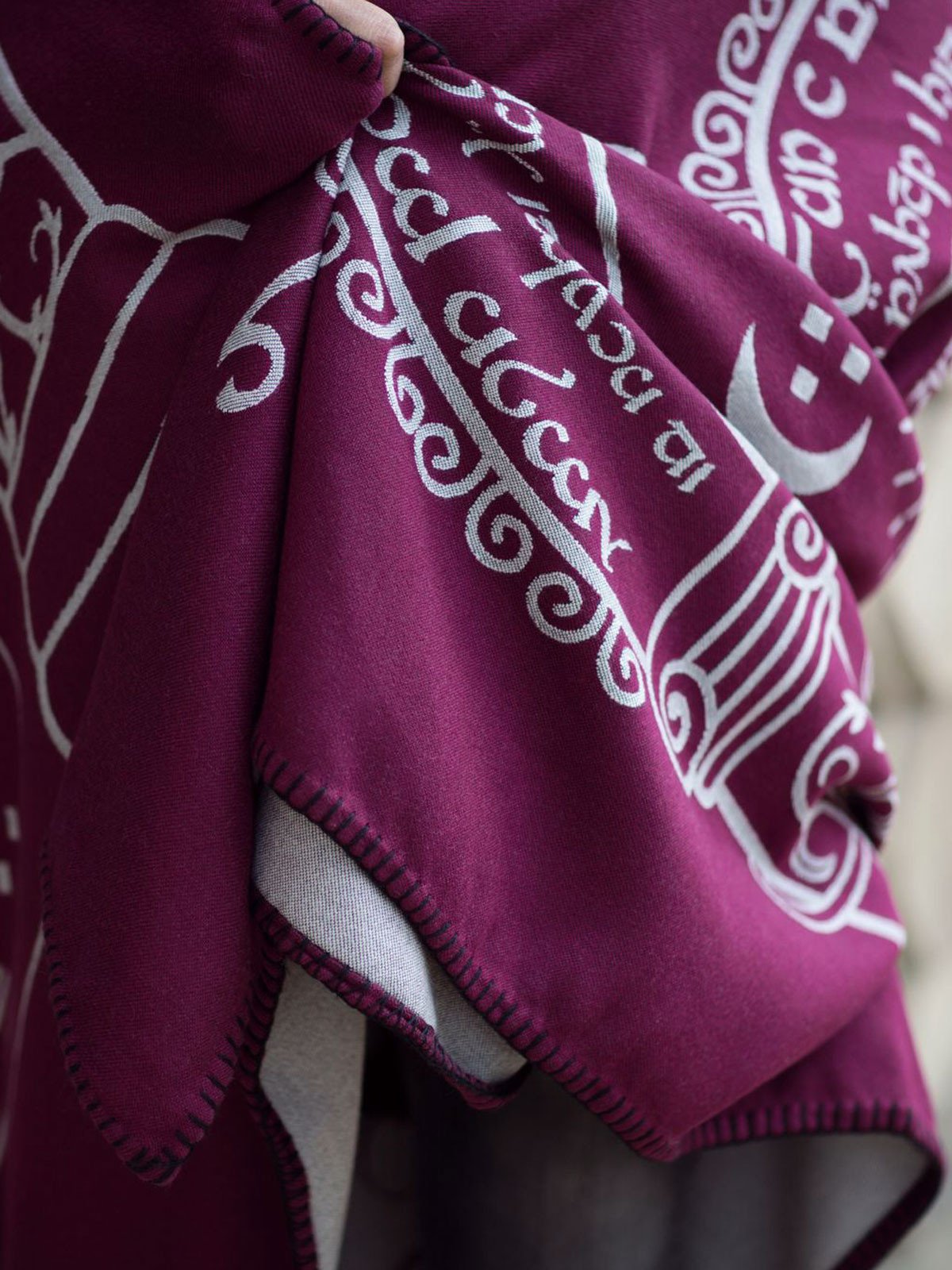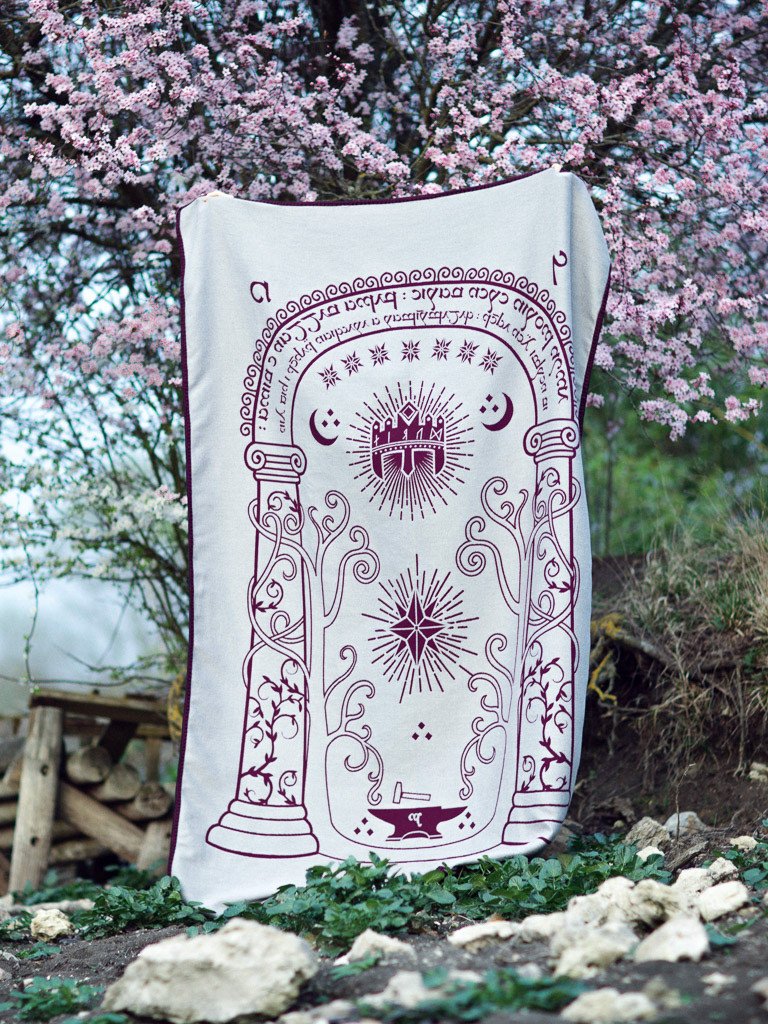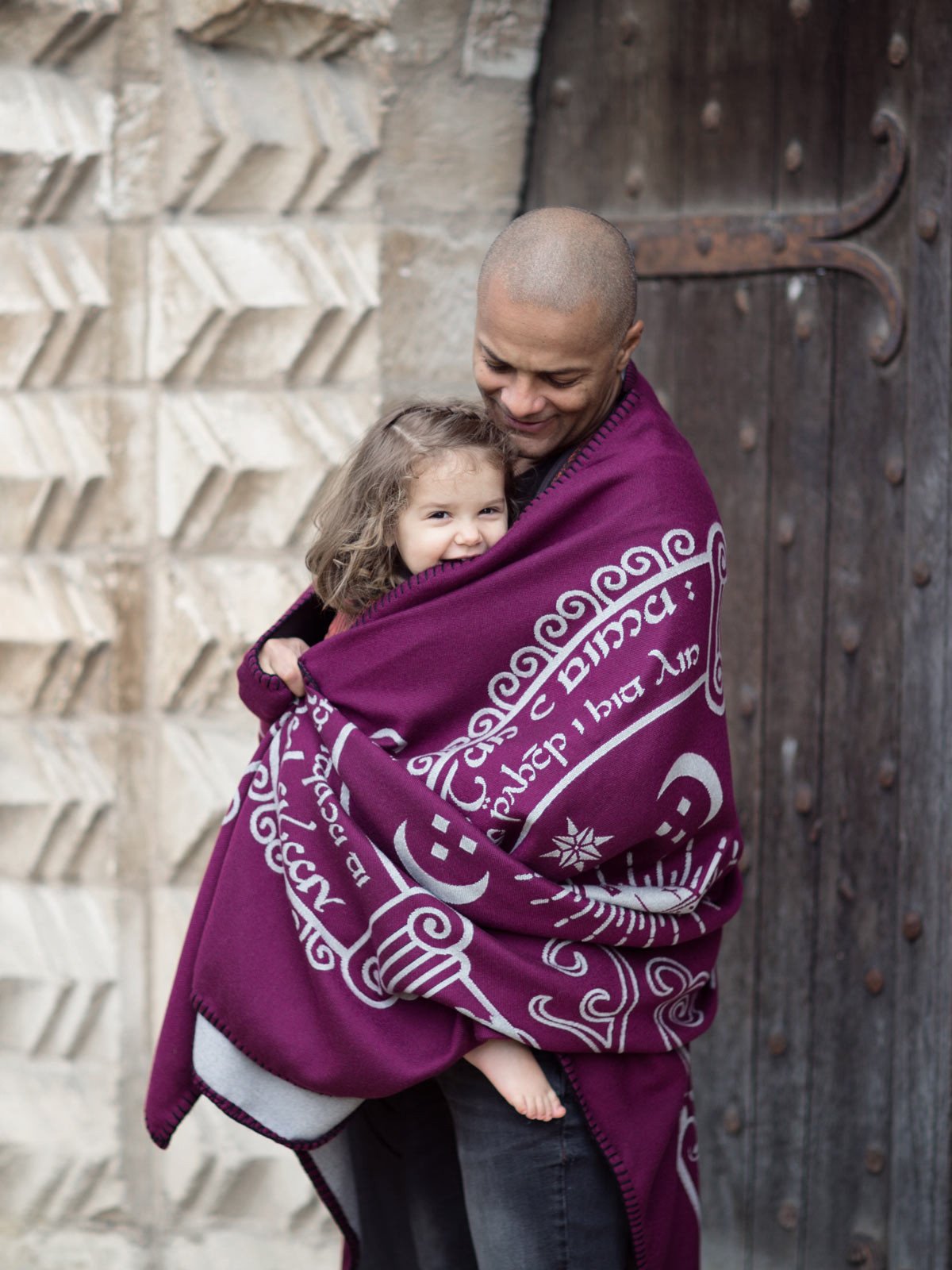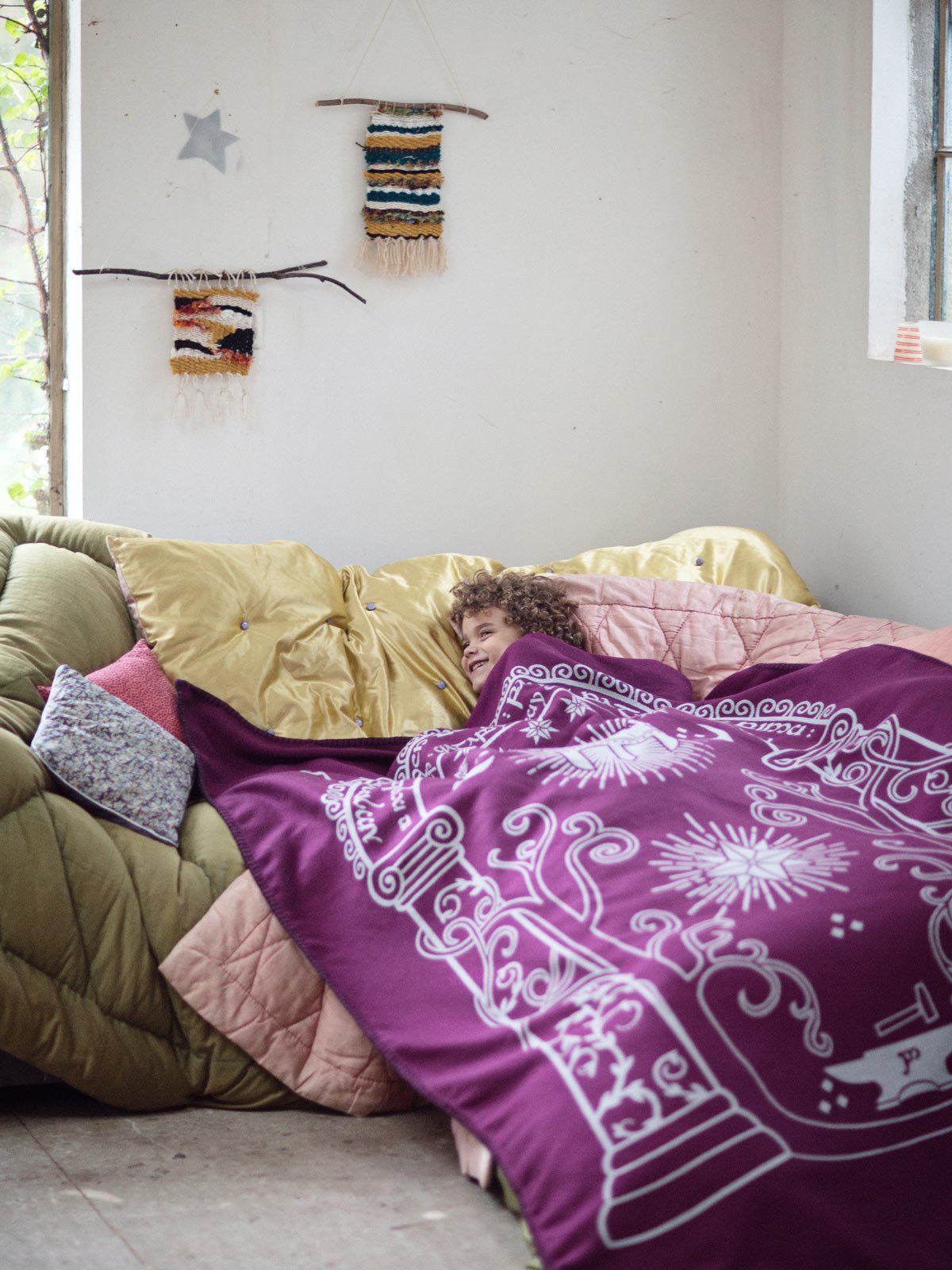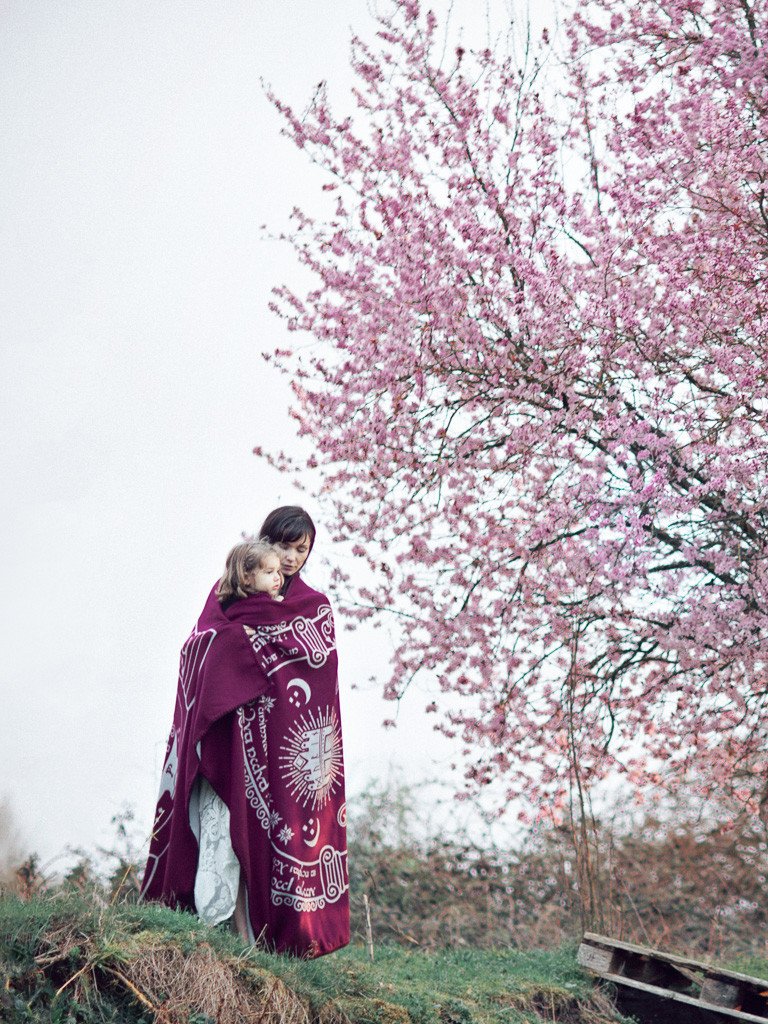 Doors of Durin™ Mirya Throw
This beautiful cashwool and organic cotton throw is woven on a lovely dark, rich plum background. The door to the... Read more
These are items with small blemishes - 2nd grade will be less visible, 3rd grade slightly more so, all are safe for use. Enjoy a discount and know you're doing your piece to help prevent landfill. Weaving and making is a complex process and the result often isn't perfect, most companies throw out items because of these small issues even though they are perfectly good to use and still beautiful. 
Jewel Tones
Middle-earth Mother's Day Shop
Middle-earth™ Woven Seconds
Neutral Tones
Not in Sale
Pinks/Purples/Reds
Woven Seconds
This beautiful cashwool and organic cotton throw is woven on a lovely dark, rich plum background. The door to the mines of Moria is picked out in a light grey yarn to create a timeless design.
Cashwool is a superfine mulesing-free merino yarn which is super soft to the touch. Snuggly and cosy, the Doors of Durin Mirya throw is the perfect addition to any home. It will make a wonderful present for any The Lord of the Rings™ fan.
Oscha Slings are ethically handcrafted in Scotland and come with a Peace Of Mind Guarantee.
CARE INSTRUCTIONS: Hand wash in cold water or dry clean. Do not tumble dry. Cool iron is recommended.
FABRIC COMPOSITION: 70% Cashwool, 30% Organic Cotton.
Oscha Throws, Children's & Baby Blankets have been specially woven to make thick, cosy blankets, they feature our exclusively adapted patterns and are made from premium quality yarns. Our elegant throws are the perfect addition to any home. 
Why choose an Oscha Throw or Baby Blanket?
Cosy & snuggly, perfect for any home.
Feature iconic Oscha designs.
Woven in Great Britain from the finest yarns either velvety brushed organic cotton or softest Cashwool
Finished without the use of any nasties.
Throws - approx. 190cm x 135cm
Children's Blankets - approx 92cm x 124cm
Baby Blankets - approx. 90cm x 55 cm
Weight - about 400 gsm. See 'details and care' tab for specific weight information.
Our interpretation of the door to the Mines of Moria represents the magical moment when Gandalf speaks the Sindarin word for 'Friend' (Mellon). After generations of lying closed to the world, the gateway is opened to the travellers of the Fellowship in the Third Age.
The Elvish inscription above the doors is faithfully reproduced, reading:
"The Doors of Durin, Lord of Moria. Speak, friend, and enter. I, Narvi, made them. Celebrimbor of Hollin drew these signs."
Learn more about the design in our blog post.