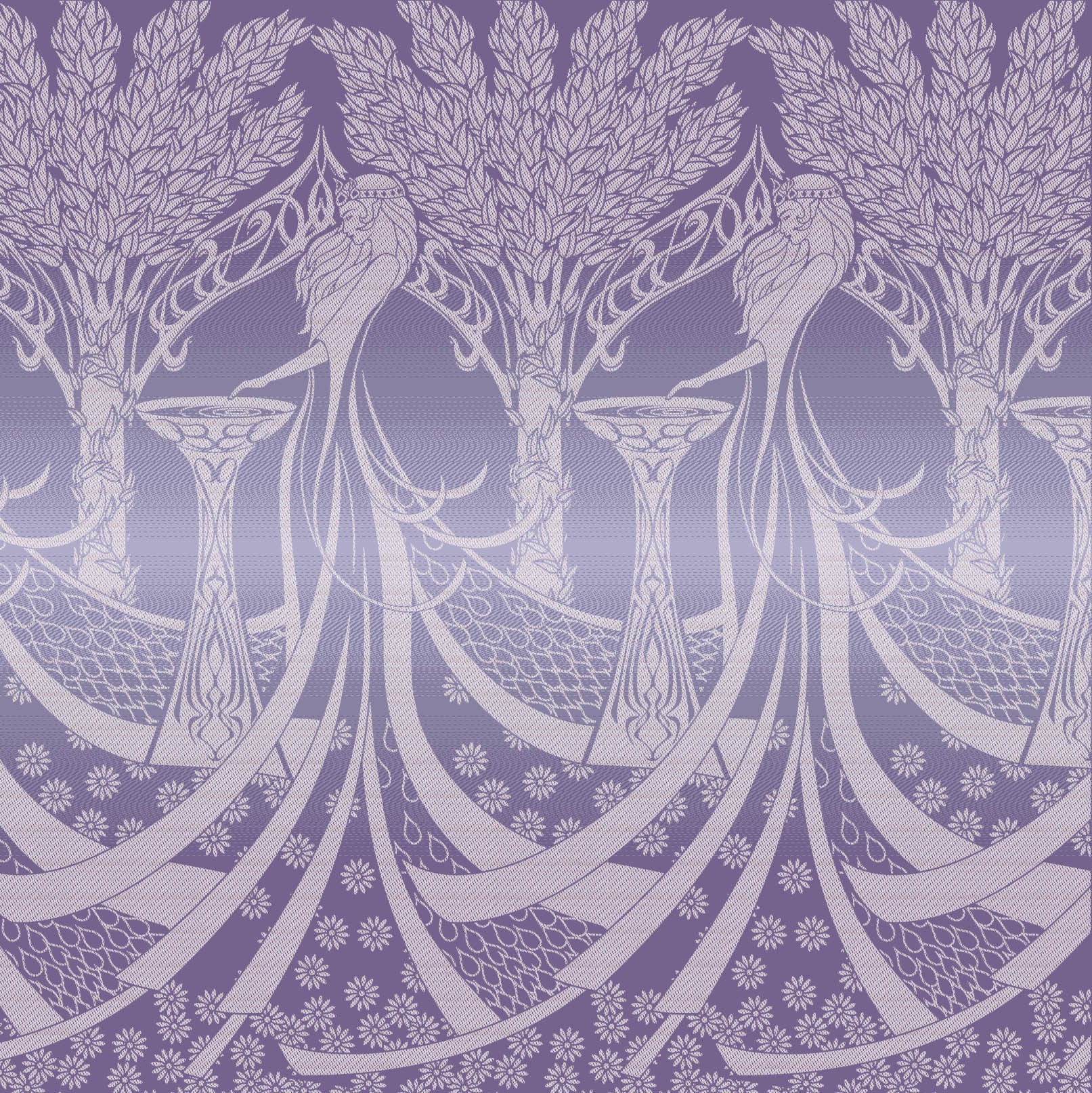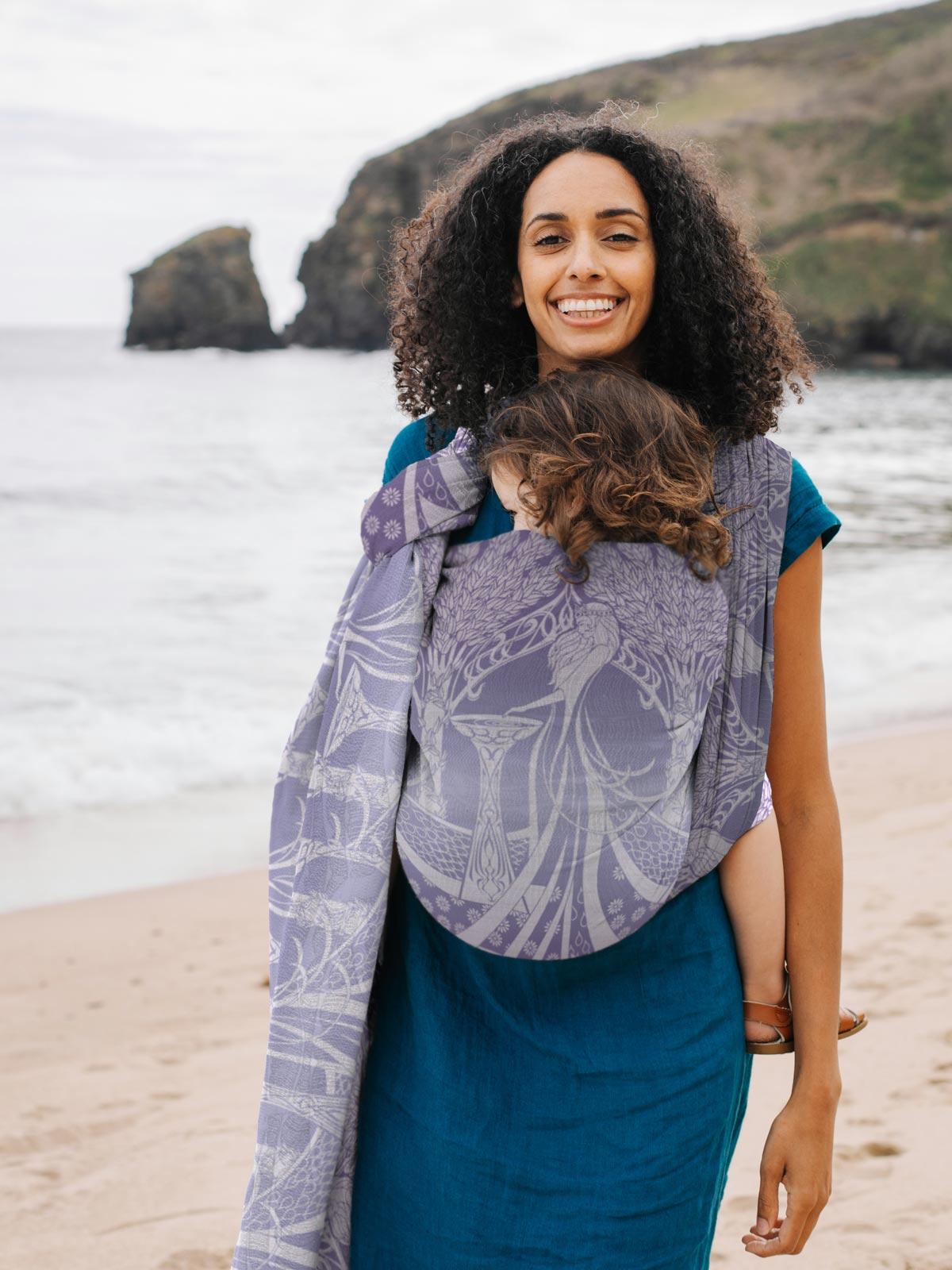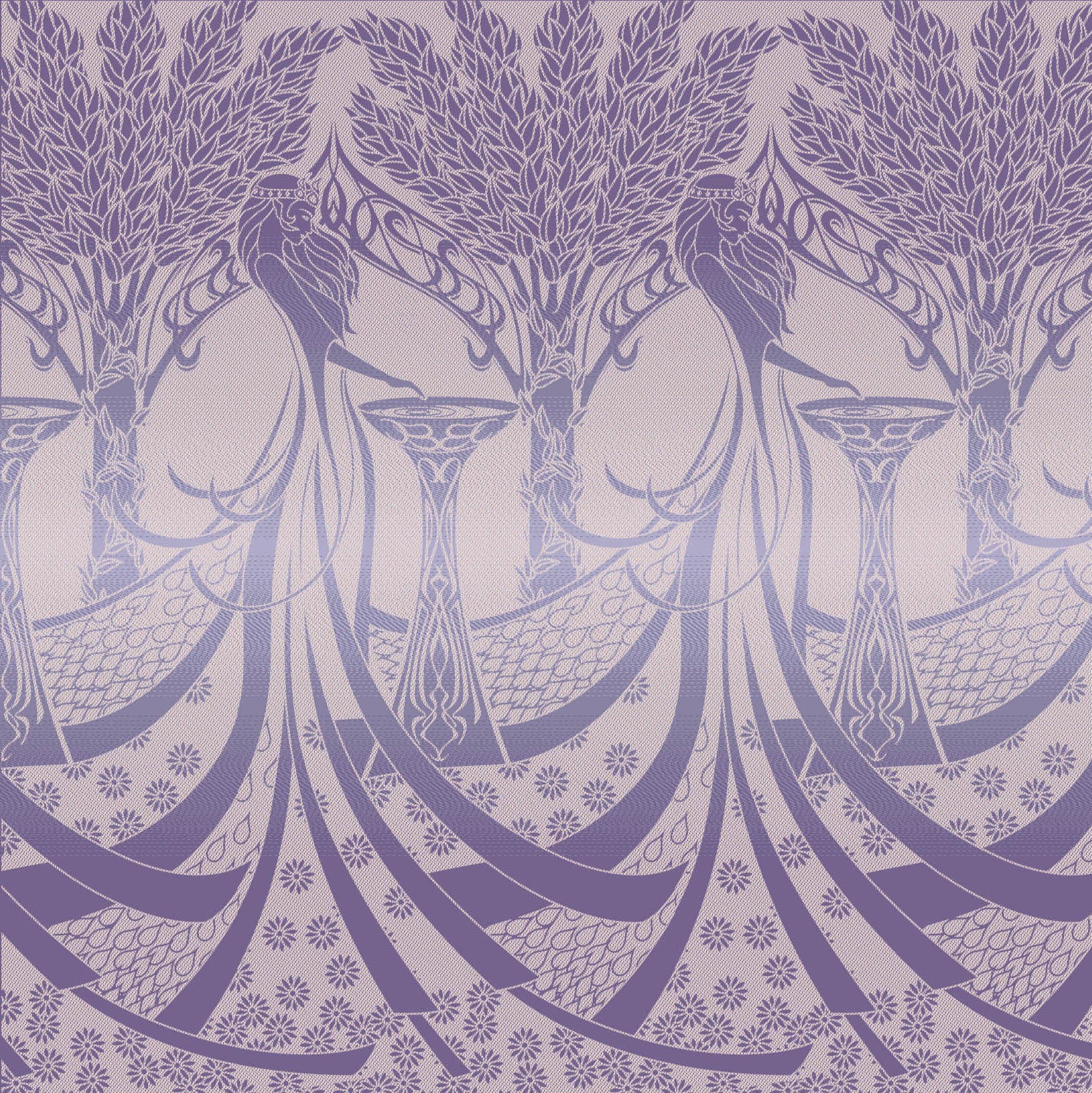 Galadriel™ Lady of Lorien
✔ Rare, highly requested design
✔ Great all-rounder, suitable for all ages
✔ Beautiful shimmer
✔ Strong & supportive
We... Read more
Only 3 left in stock
Best sellers
Customer Collaborations
Galadriel
Jewel Tones
Middle-earth
Middle-earth™ Customer Collaborations
Not in Sale
Pinks/Purples/Reds
Shop All
✔ Rare, highly requested design
✔ Great all-rounder, suitable for all ages
✔ Beautiful shimmer
✔ Strong & supportive
We are excited to present our highly requested design, Galadriel, woven on a breathtaking gradation of soft lavender and violet tones. The beautiful design itself is picked out in alternating thick bamboo cotton and regular weight hemp in natural white with a fine melange opale linen. What makes this fabric truly special is the unusual, unique blend. We expect it to be strong, robust and soft with the linen and hemp wrapping qualities mixed in with the softer bamboo cotton, all for super comfy carries for you and your wee one.
Hemp is a wonderfully sustainable yarn with low environmental impact which is why we love using it in our slings.

Please note that the images you see on this listing are mock ups created by our design team as these items were part of a customer Preorder. Actual items may vary slightly from these mockups.
This item is part of the Frosted Plums preorder and the yarns and pattern were carefully selected by the participating groups.
Oscha Slings are ethically handcrafted in Scotland.
CARE INSTRUCTIONS:
Wash at 30 degrees. Do not use bleach or fabric softener. Do not tumble dry, lay flat to dry. Iron on a cool setting.
FABRIC COMPOSITION: 57% BCI Organic Combed Cotton, 12% Bamboo, 12% Cotton, 7% Fine Italian Wetspun Linen, 12% Hemp, approx. 61-70cm wide.
FABRIC WEIGHT: approx. 284gsm
Galadriel was a royal Elf described as "the mightiest and fairest of all the Elves that remained in Middle-earth" and the "greatest of elven women". Known for her role as a great leader she created the sanctuary of Lothlórien - and is a 'Guardian of the Golden Wood'. This Art Nouveau-style design depicts the iconic scene described in The Lord of the Rings where Galadriel gazes into her Mirror on Frodo's behalf to see;
"Things that were, and things that are, and things that yet may be."
Displaying great personal strength, Galadriel refuses the One Ring from Frodo. 
The Lady of Lothlórien is wise, noble and powerful. She is at one with her surroundings, the pattern symbolises this with the leaves of the Mallorn trees and the Elanor flowers flowing into her elegant robes.