Sold out
Vegan
100% Organic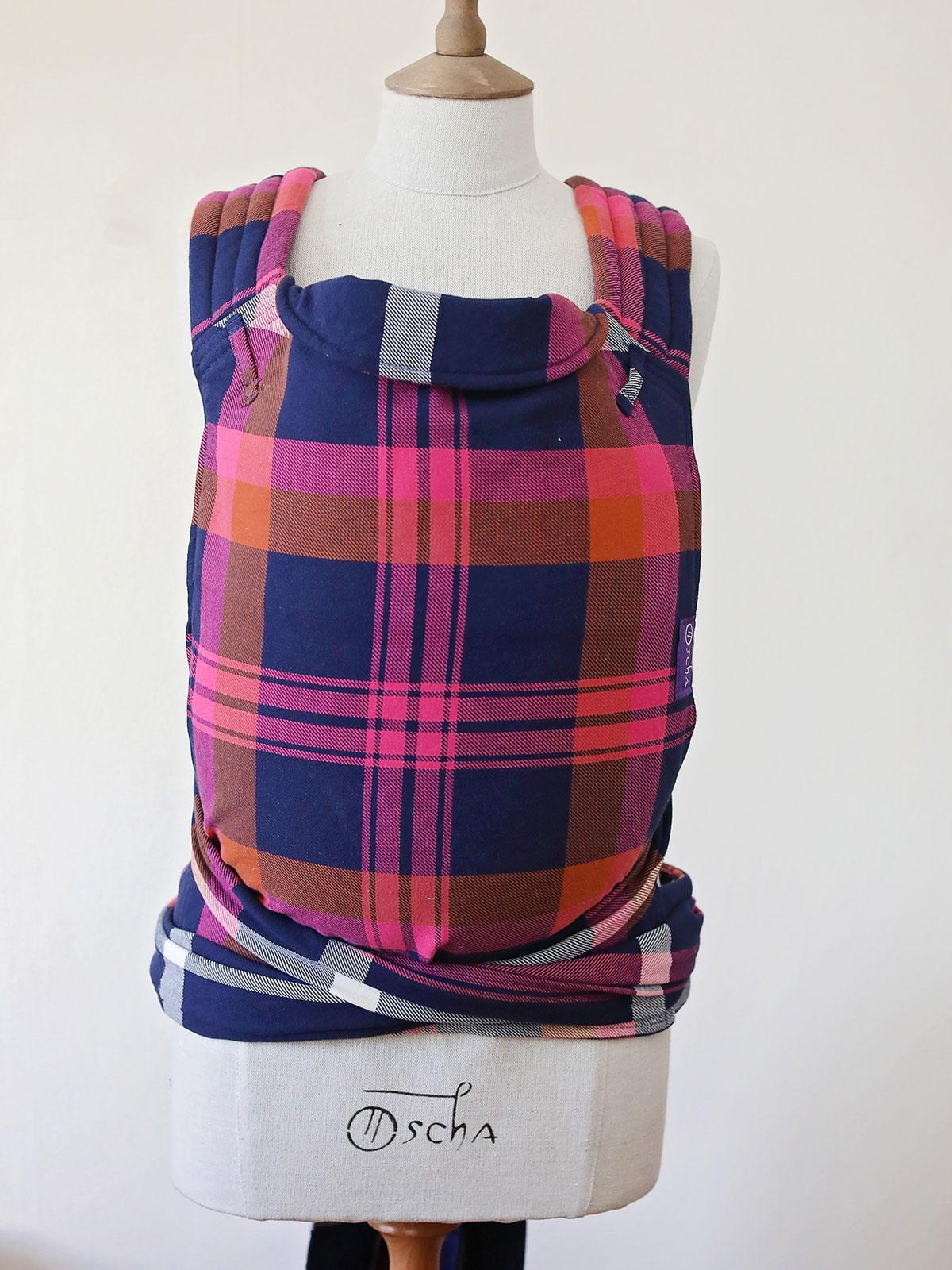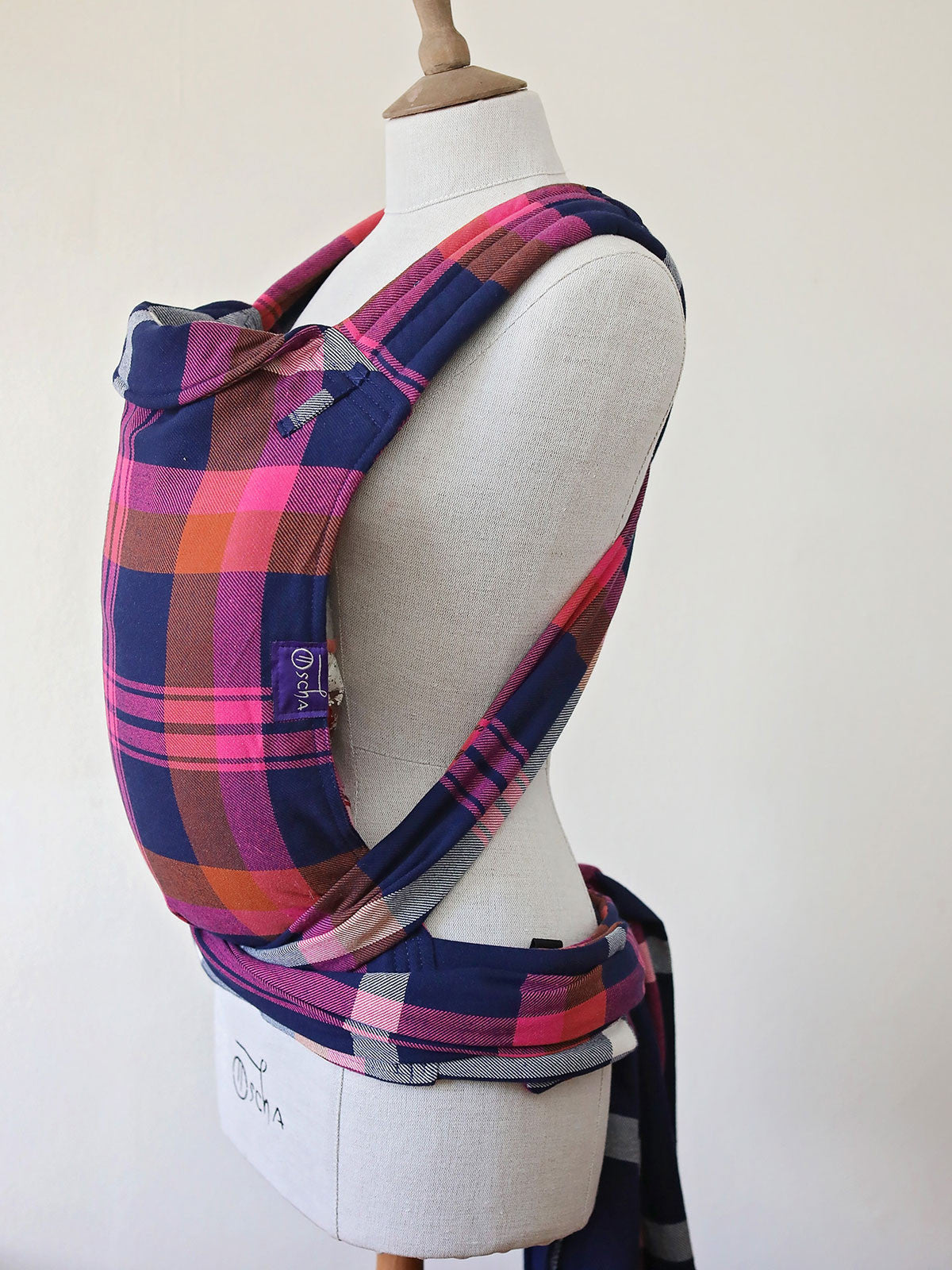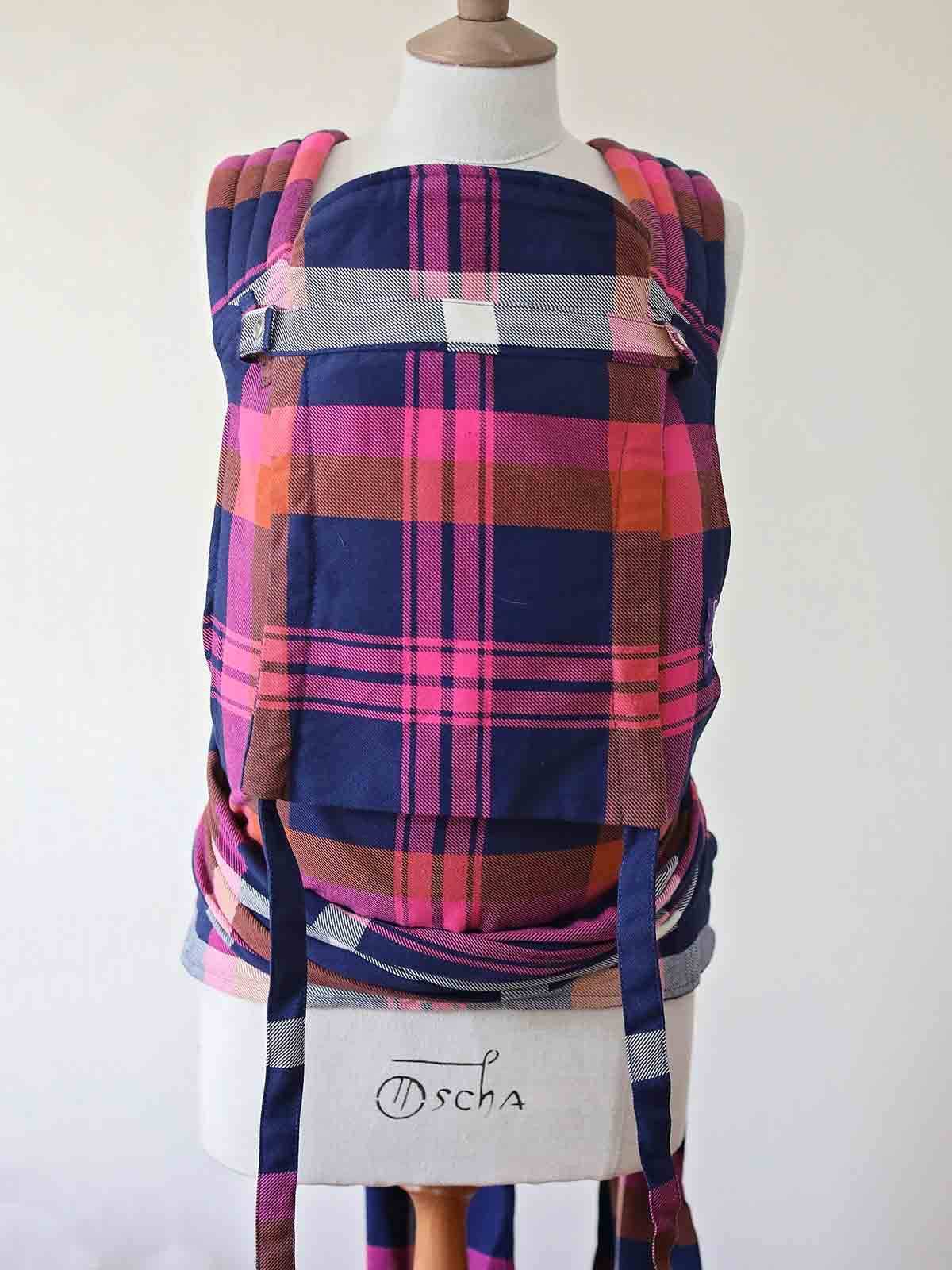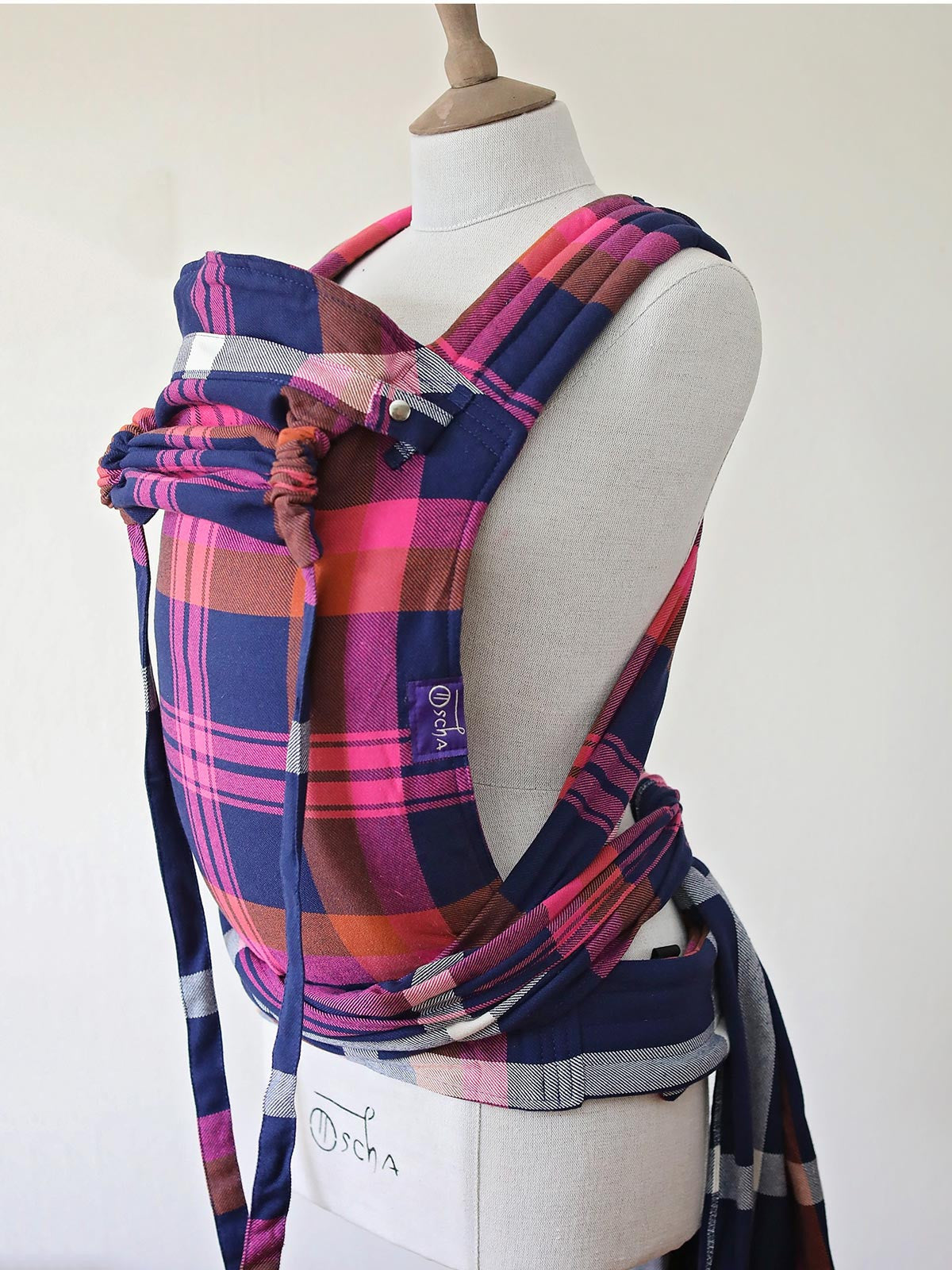 Heather Tartan Cairis Carrier
This 100% cotton Cairis baby carrier features an oversized tartan check on a dark, melange navy background with pink and...
Read more
Babywearing
Best sellers
Cairis Baby Carrier
Fathers Day Shop
Gifts for New Parents
Newborn Friendly Slings
Not in Sale
Pinks/Purples/Reds
Shop All
Tag Test
Teals/Blues/Greens
Toddlerworthy Slings
This 100% cotton Cairis baby carrier features an oversized tartan check on a dark, melange navy background with pink and rust orange colours coming through beautifully over check with highlights of natural white yarn. This 'Heather' colourway is inspired by the autumnal colours of the highlands at this time of year, bright pinky purple heather crossed with deep orange bracken often seen blustering in the wind across the low lying hills.
Striking yet elegant, this modern tartan design is perfect for any occasion, whether you are out and about with your little one or dressing up for a special occasion.
Mouldable with a gentle stretch, this fabric is perfect for baby carrying. It will become buttery soft with just a little wear making it suitable for wrapping small babies. Organic cotton makes a strong and supportive fabric that will give you comfy carries through to toddlerhood.
This eco friendly fabric is woven with recycled cotton that comes from pre consumer and post consumer cotton scraps. These are blended and spun together to create this yarn. The recycled cotton used within the Heather Tartan has 34% less Co2 emissions than regular cotton, 38% less energy consumption than regular cotton, 60% less chemical consumption than regular cotton and 67% less water consumption than regular cotton.
Our organic cotton is softer and stronger than most cottons.
Produced ethically, this cotton is grown with care and without chemicals keeping the land, and farmers, healthy.
CARE INSTRUCTIONS: Spot clean your Oscha carrier and hang to dry where possible. Avoid labels when ironing.

FABRIC COMPOSITION: 60% Recycled Cotton, 40% Cotton.

FABRIC WEIGHT: approx. 295gsm
Simple and stylish, the Cairis is a lightweight half-buckle baby carrier that gives you the comfort of wrapping and the ease of buckles. Learn all about the Cairis.
Why choose the Oscha Cairis baby carrier?
Available in Baby, Toddler & Preschool sizes.

Strata-linea padded, buckle waistband - for supreme comfort.

Adjustable tie straps.

Front & back carries, ergonomic position.

Unique hand drawn designs in beautiful colours.

Jacquard woven with organic, responsibly sourced yarns in our solar powered Scottish workshop.
Check out the videos to see how quick and east the Cairis is to use. 
Learn all about the wonderful babywearing benefits.
The Cairis carrier has been safety tested to BS EN 13209-2:3005 & ASTM:F2236-14 and are in the International Hip Dysplasia Institute's list of "hip healthy" products.
Comes in two sizes: Baby and Toddler. Baby is suitable from 0-30 months (7-45lbs). Toddler is suitable from 2-5 years (25-45lbs). Learn more or see 'Size Guide' link above.