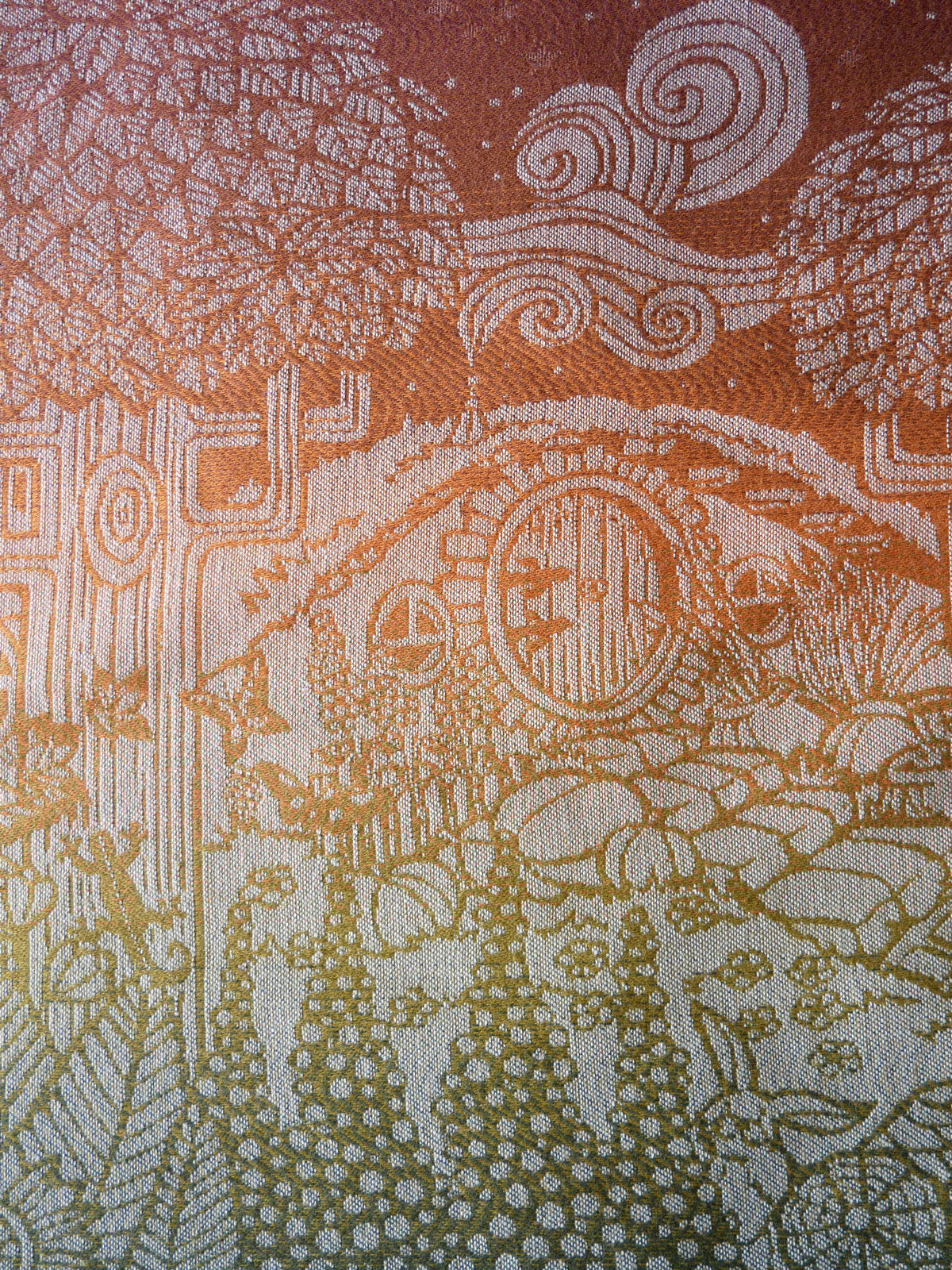 Hobbit™on 111th Birthday Fabric Pieces
Celebrate Bilbo's 111th Birthday in the Shire as the countryside begins to change of seasons. The village of Hobbiton,... Read more
Autumnal Tones
Best sellers
Dark Colours
Fabric Pieces for Crafting
Hobbiton
Lifestyle
Middle-earth
Middle-earth™ Fabric Pieces for Crafting
Middle-earth™ Lifestyle
Neutral Tones
Not in Sale
Pinks/Purples/Reds
Shop All
Teals/Blues/Greens
Celebrate Bilbo's 111th Birthday in the Shire as the countryside begins to change of seasons. The village of Hobbiton, with its iconic circular doorways, is featured in ecru cottolin and sits under a rust coloured sky casting a warm and inviting backdrop.The wrap transitions through burnt orange tones, reminiscent of the harvest season and finally, deep greens in the border celebrate the lush beauty of the Shire. 
By using BCI cotton we ensure that our cotton meets the Better Cotton Initiative's high standards of environmental, economic and social responsibility. Our BCI cotton is also organic, meaning it is grown with care and without chemicals keeping the land, and farmers, healthy.
CARE INSTRUCTIONS: Wash at 30 degrees. Do not use bleach or fabric softener. Tumble dry warm. Ironing is recommended.
FABRIC COMPOSITION: 92% BCI Organic Combed Cotton 8% Linen
FABRIC WEIGHT: 254gsm
Perfect for crafters, this is a fantastic opportunity to purchase a piece of one of our iconic fabrics. 
Why choose Oscha Fabric Pieces?
Perfect for crafters!
Jacquard woven & made with organic, responsibly sourced yarns.
Ethically handcrafted in our solar powered Scottish workshop.
The fabric pieces come unhemmed in either 0.5m, 1m or 1.5m long x approximately 70cm wide (see details and care tab for exact width of each fabric).
*Please note our fabric is only available in the lengths you select, multiple purchases will be sent as separate pieces.
The village of Hobbiton is where the beloved characters, Bilbo and Frodo Baggins live within The Shire. 
This version of our Shire pattern features different elements including more wildlife and a pond. We also have adaptations of it with different borders you may find across the site.
The Shire is the quiet, secluded home of Hobbits as described in The Hobbit and The Lord of the Rings. It is a lush green countryside of rolling hills where the Hobbits make their homes, 'Hobbit Holes', which are cosy and filled with comforts. There are many gardens:
'for all Hobbits share a love of things that grow.' 
This detailed design depicts this homely description with classic round Hobbit doors, it evokes the pages of a storybook as smoke rises from warm hearths and well-tended gardens teem with life.