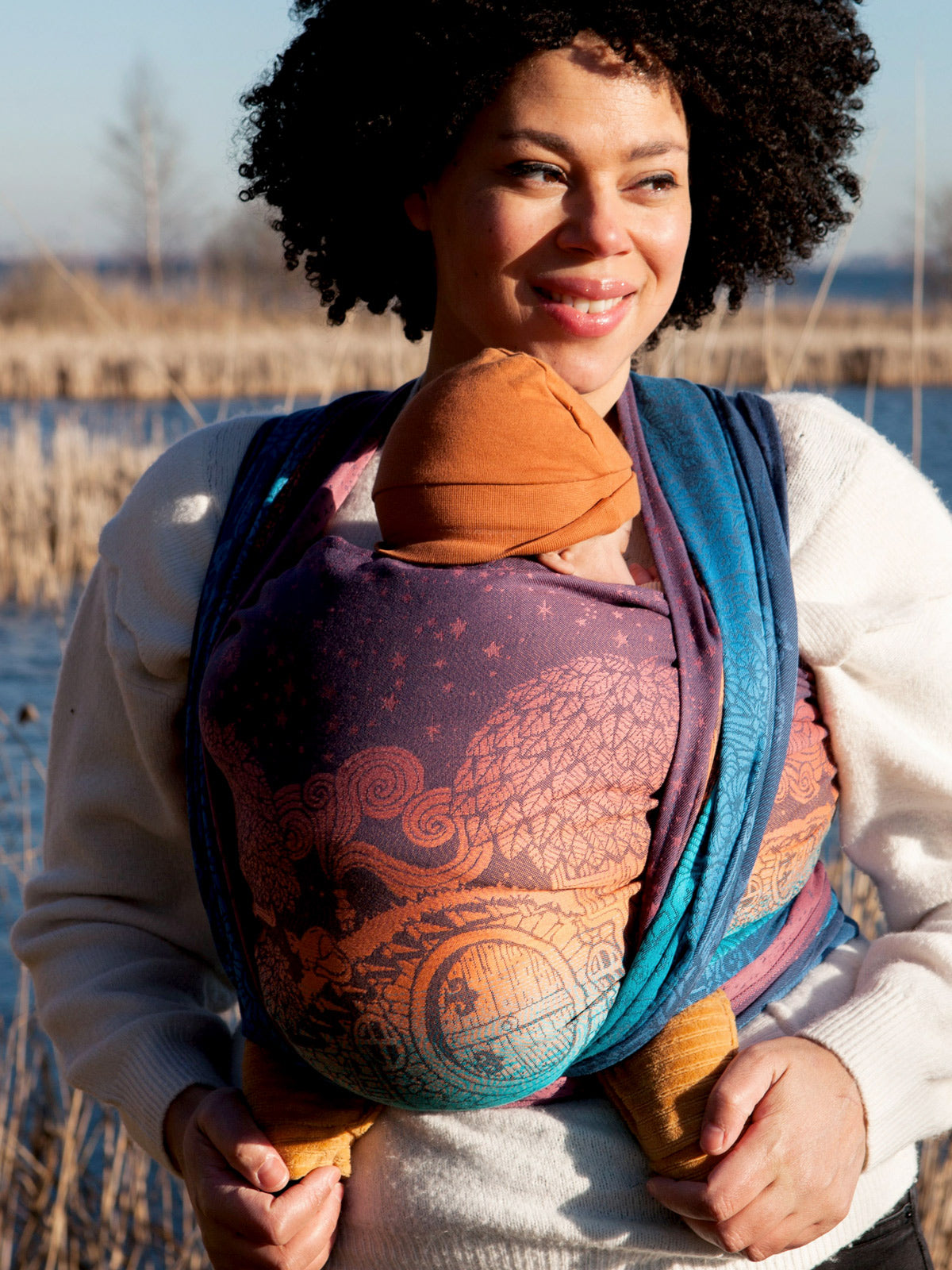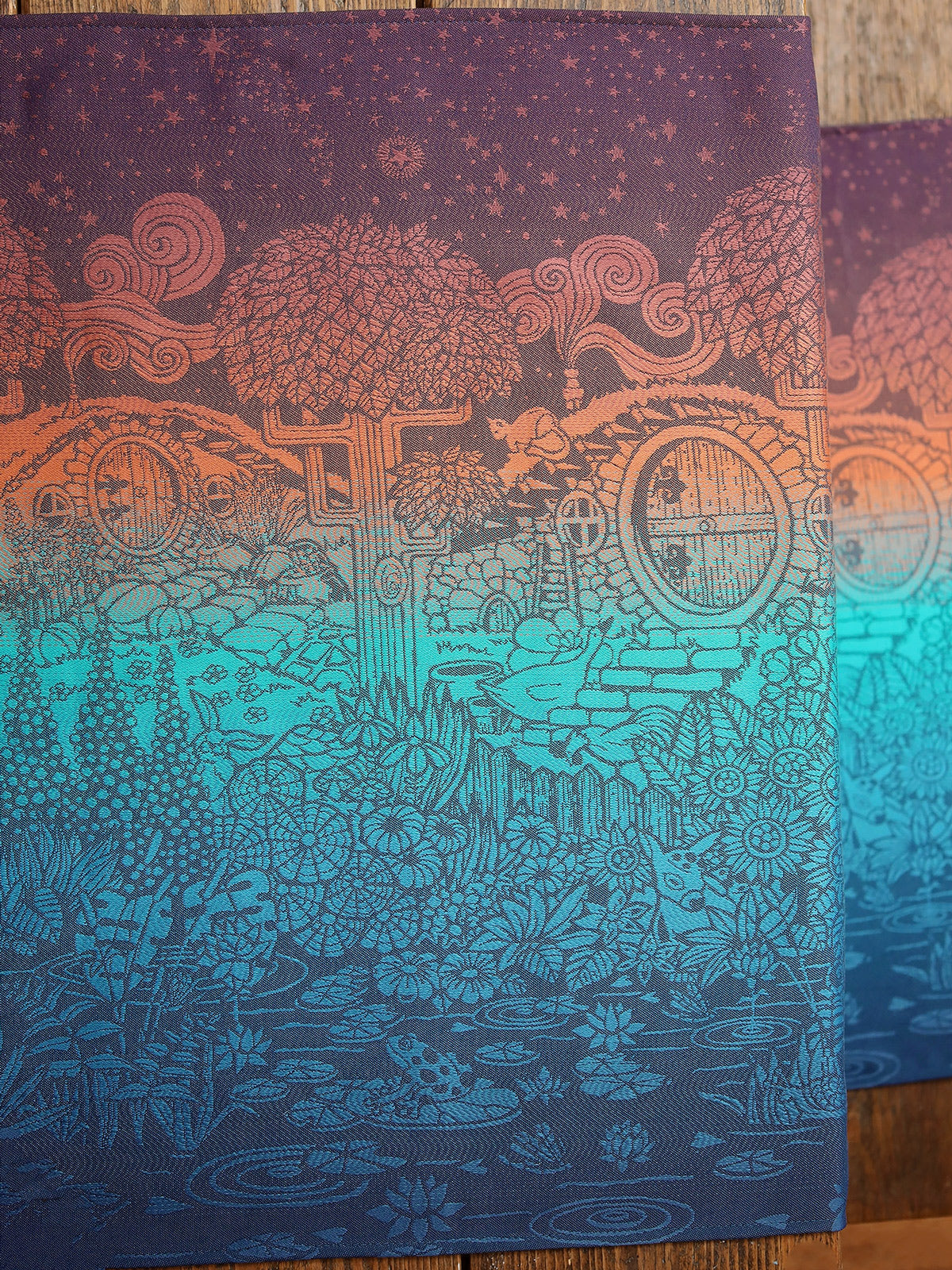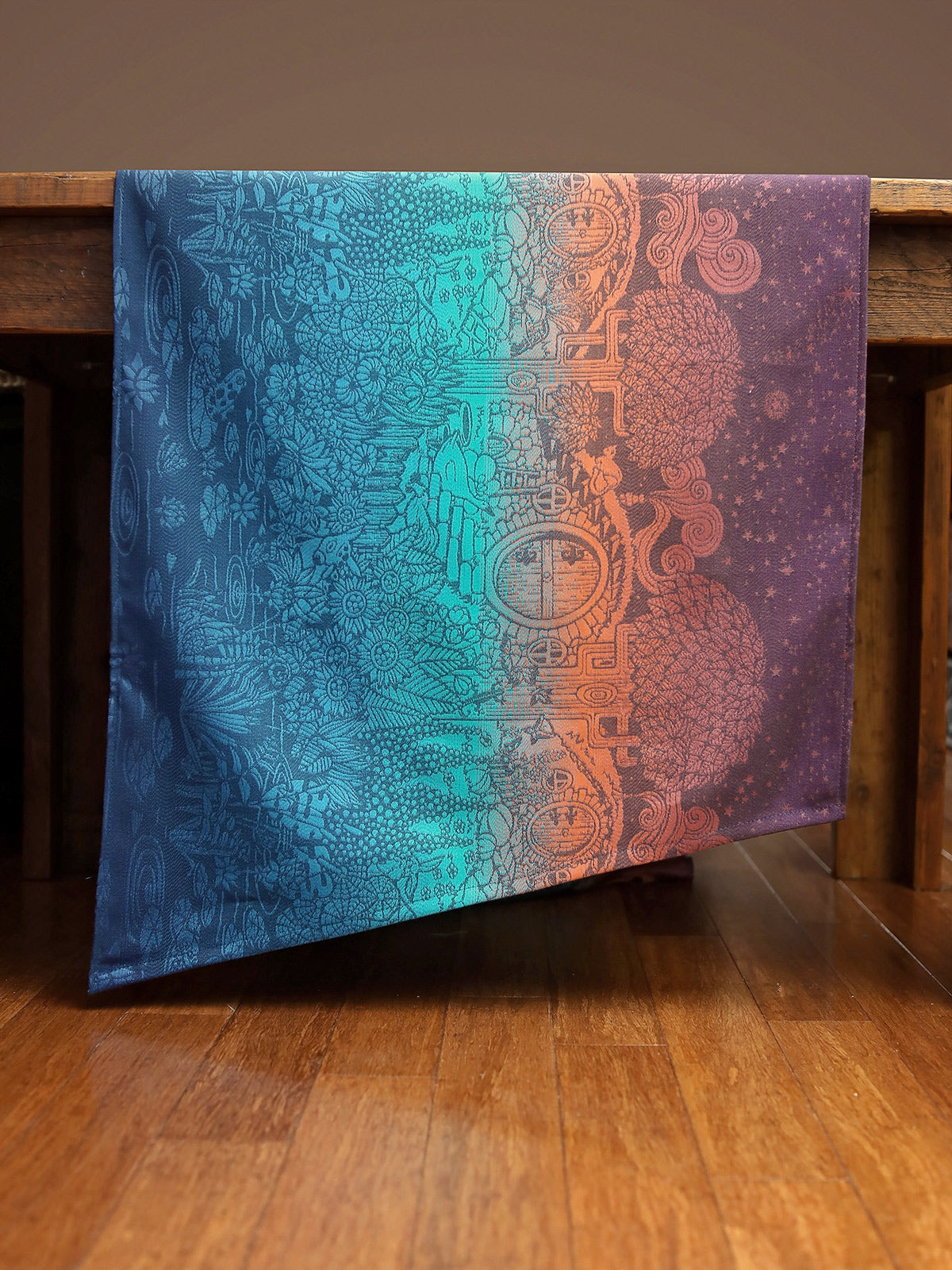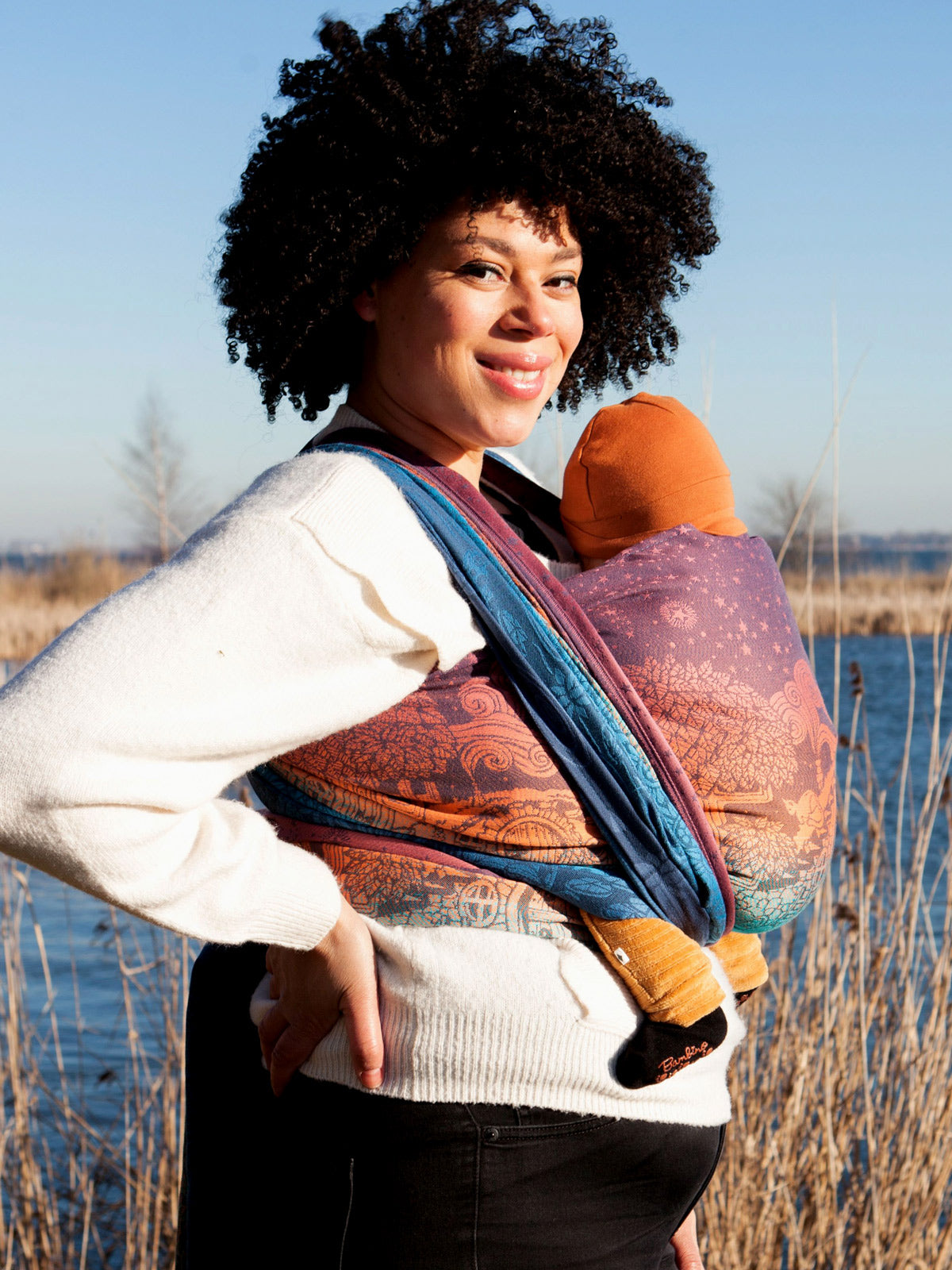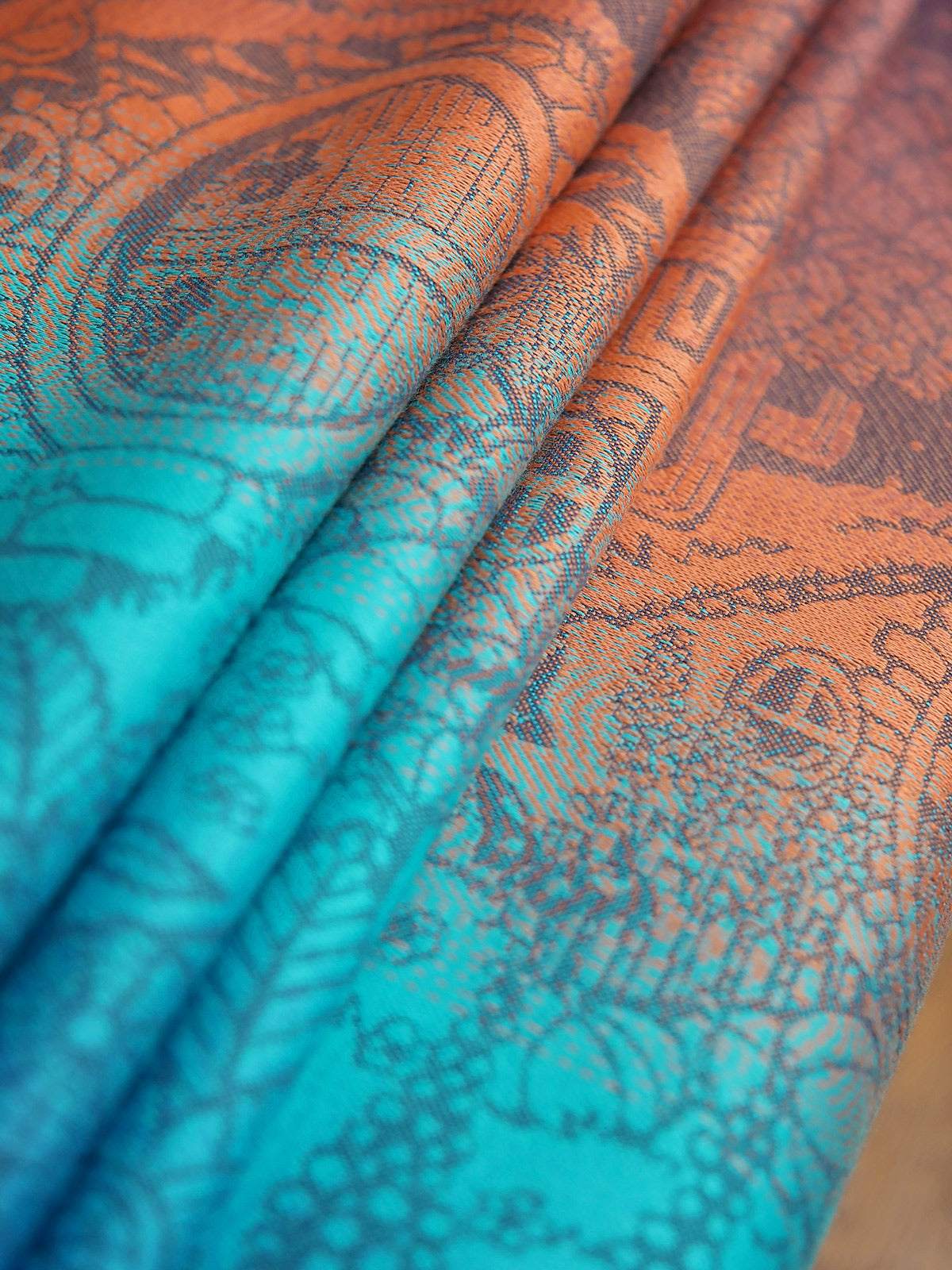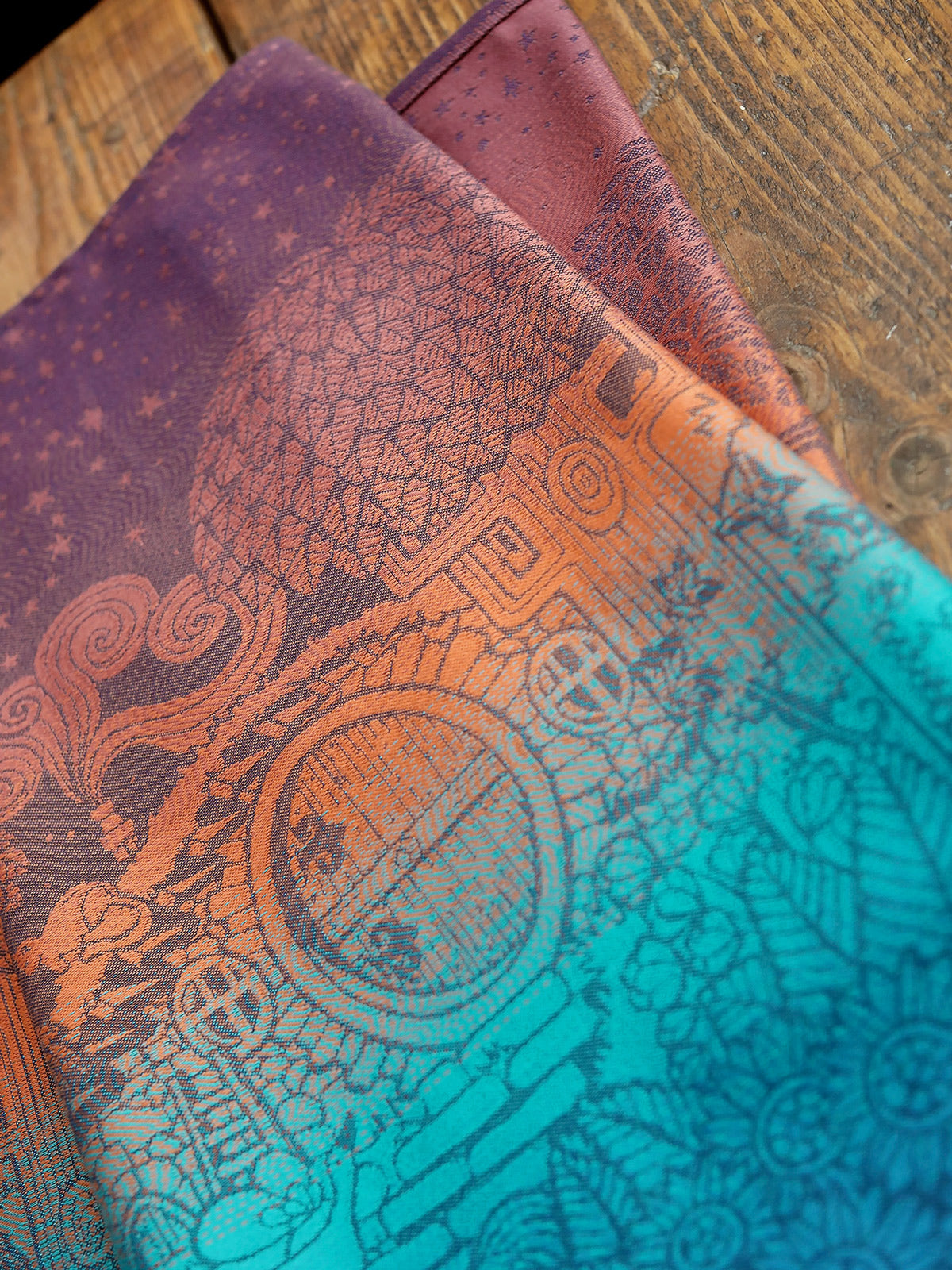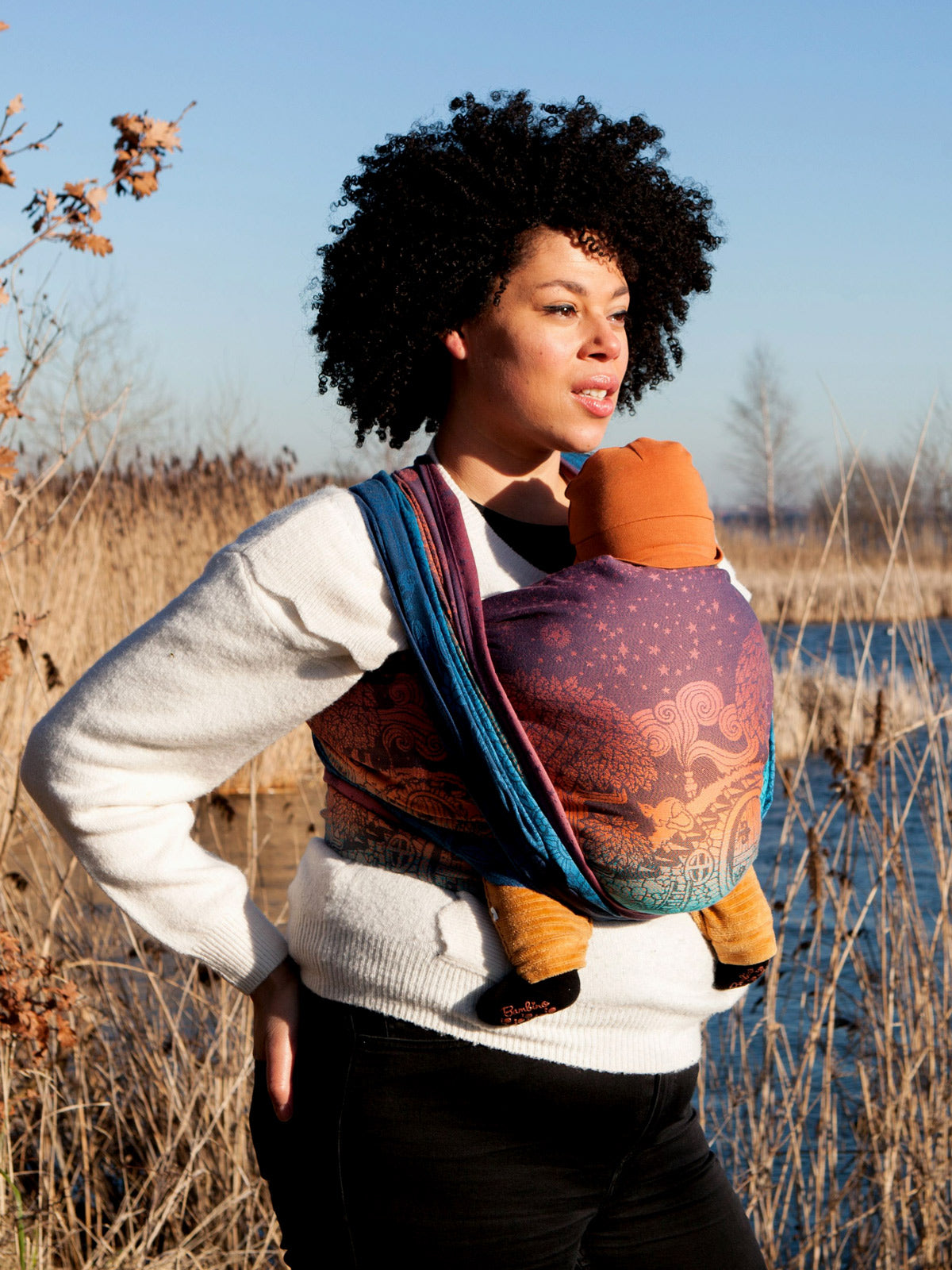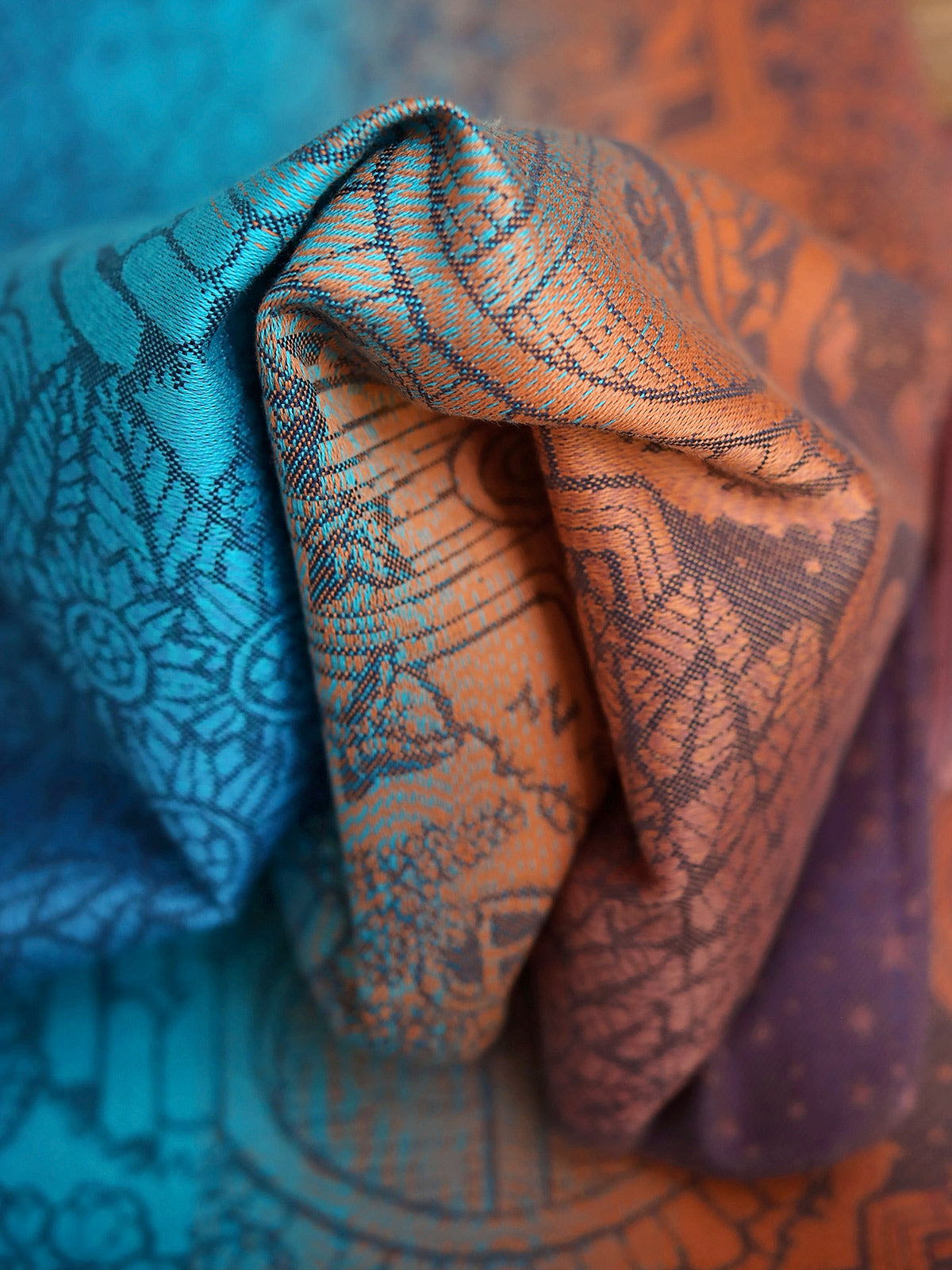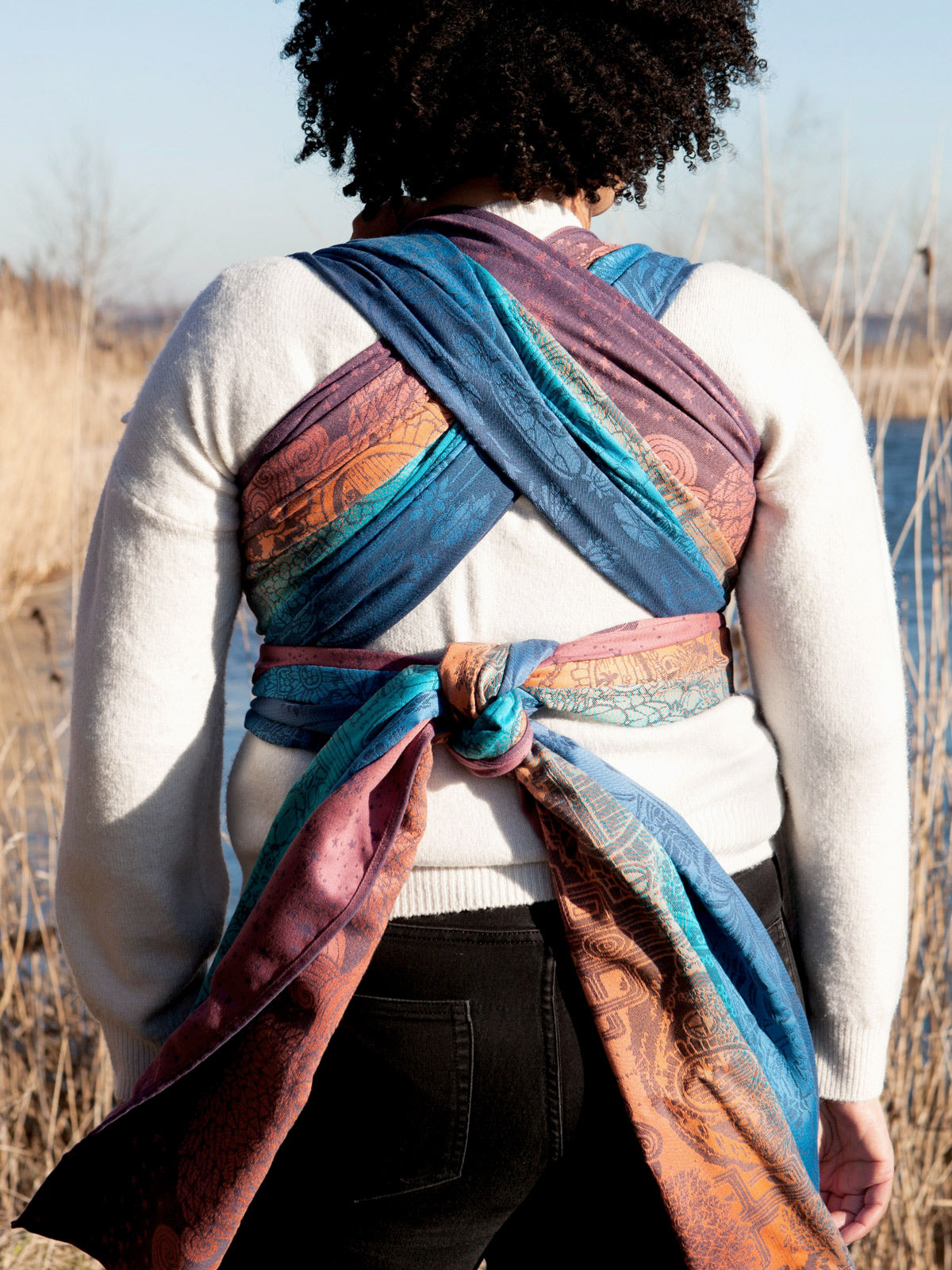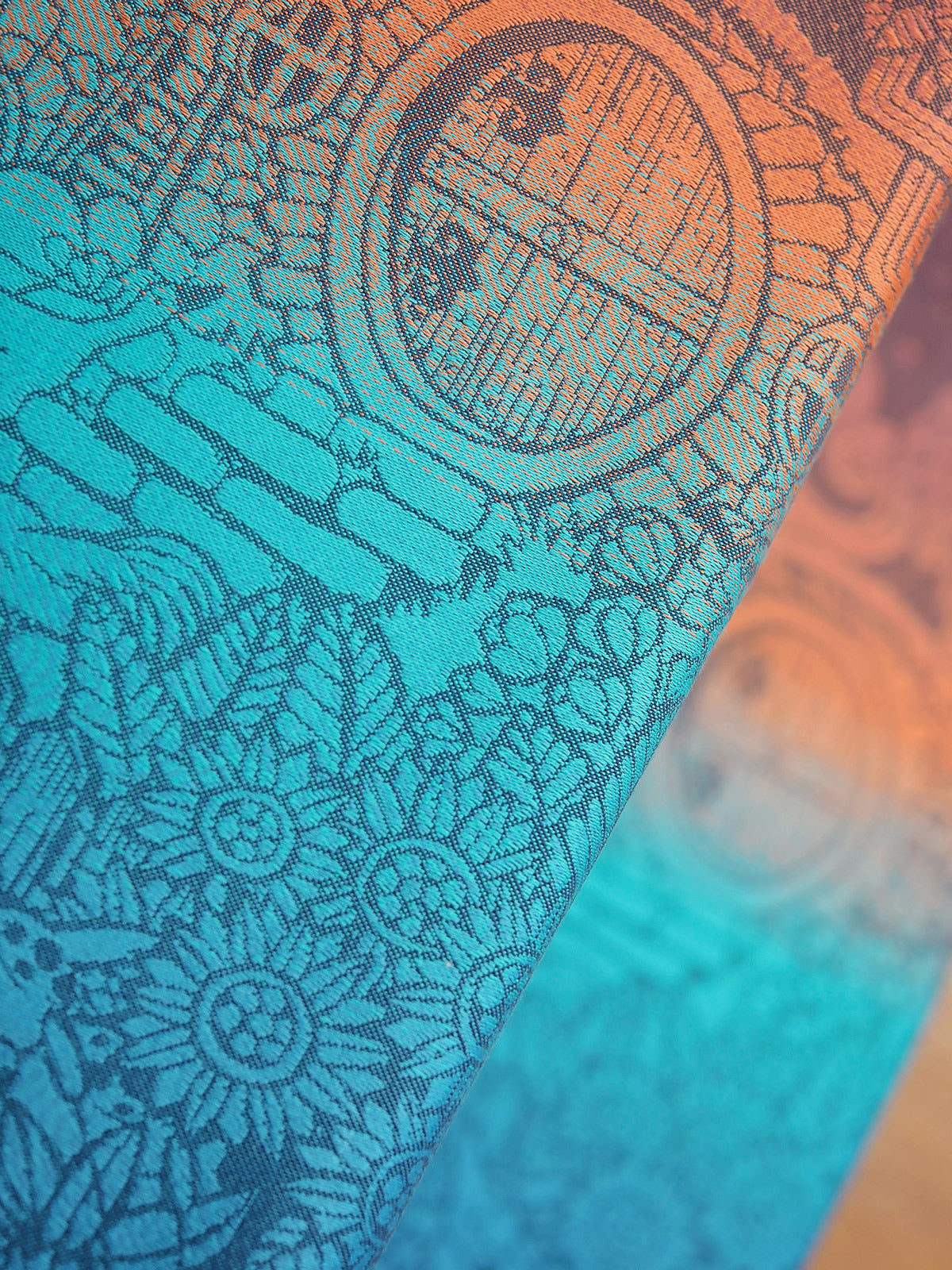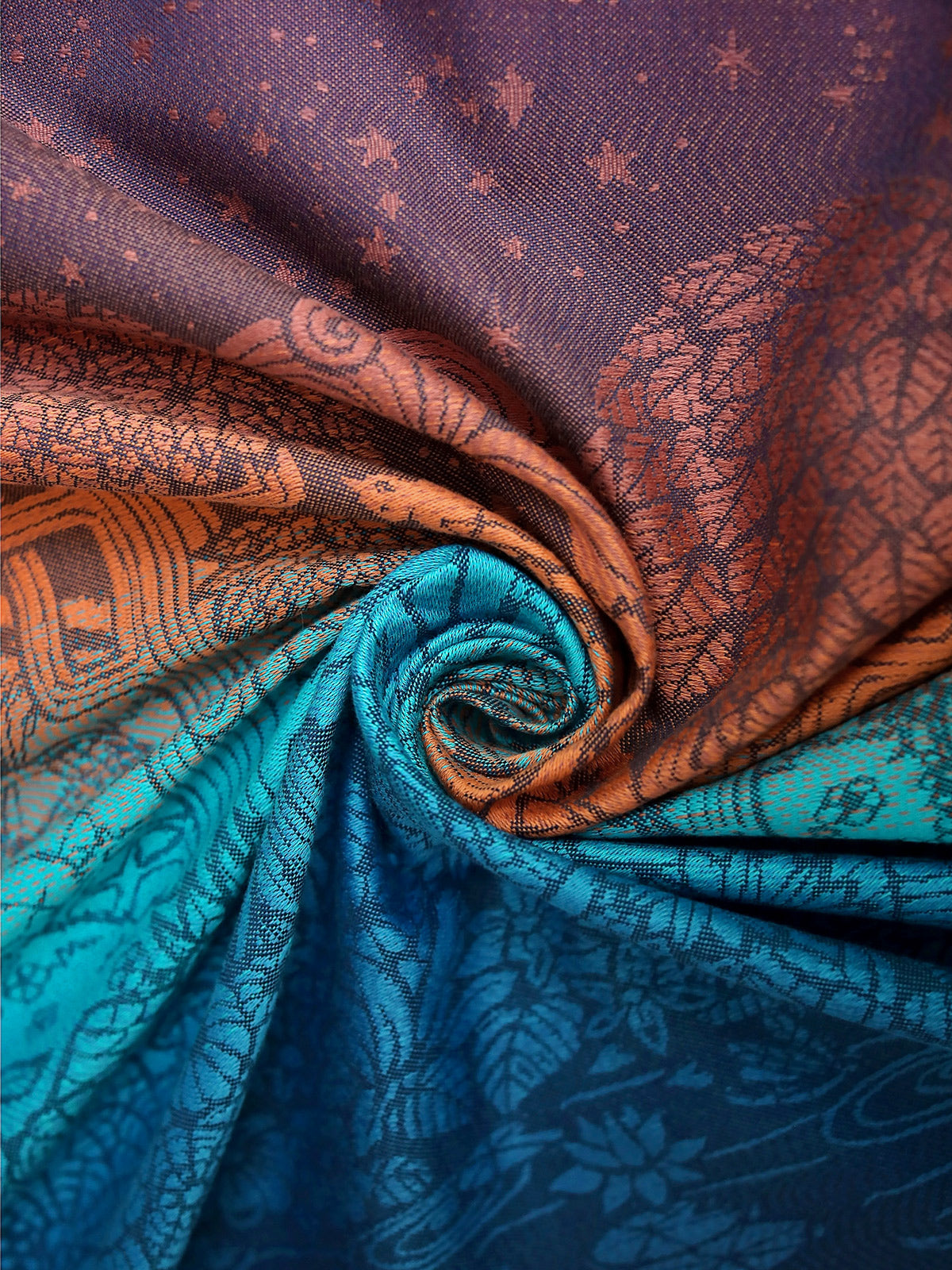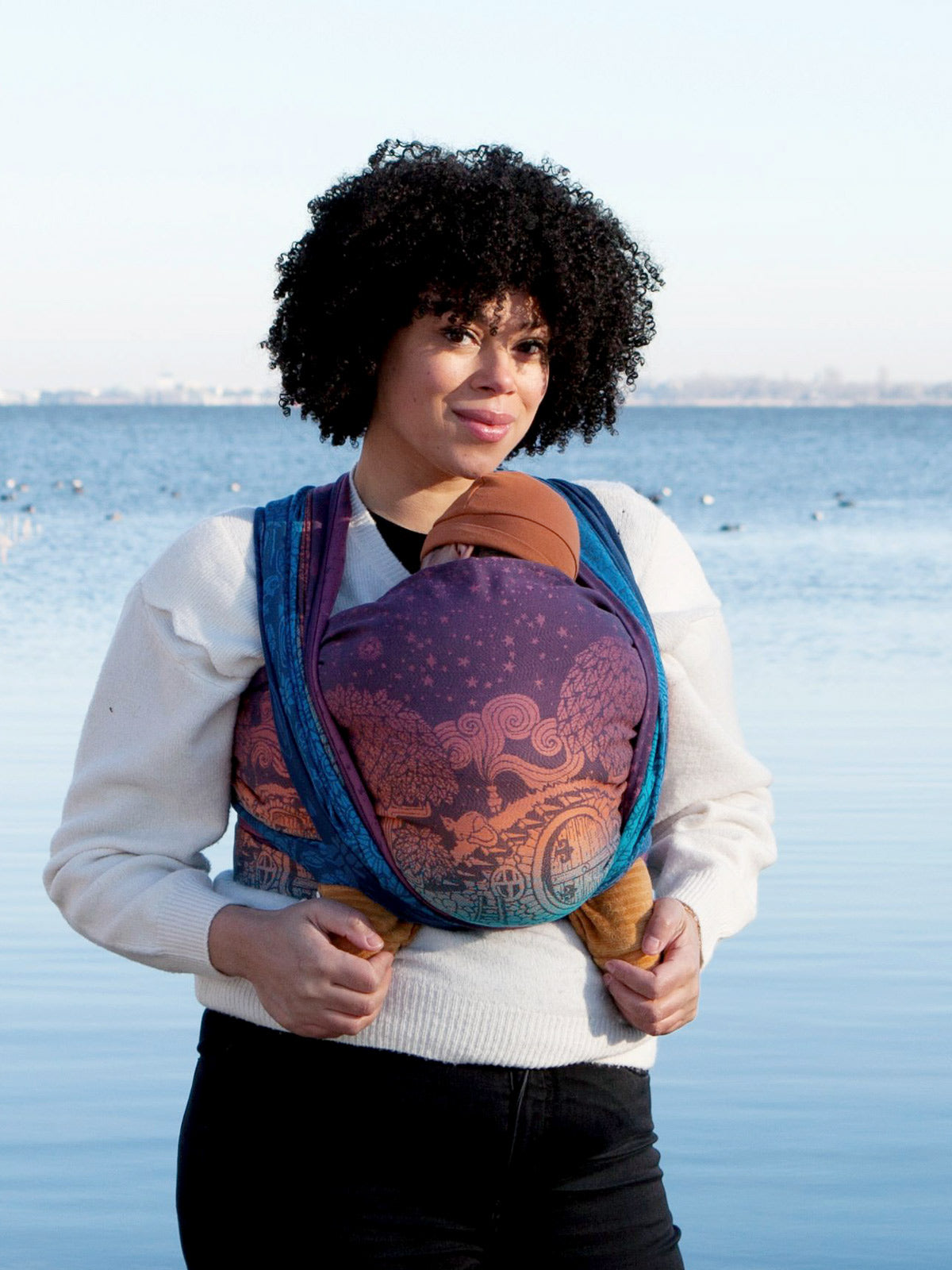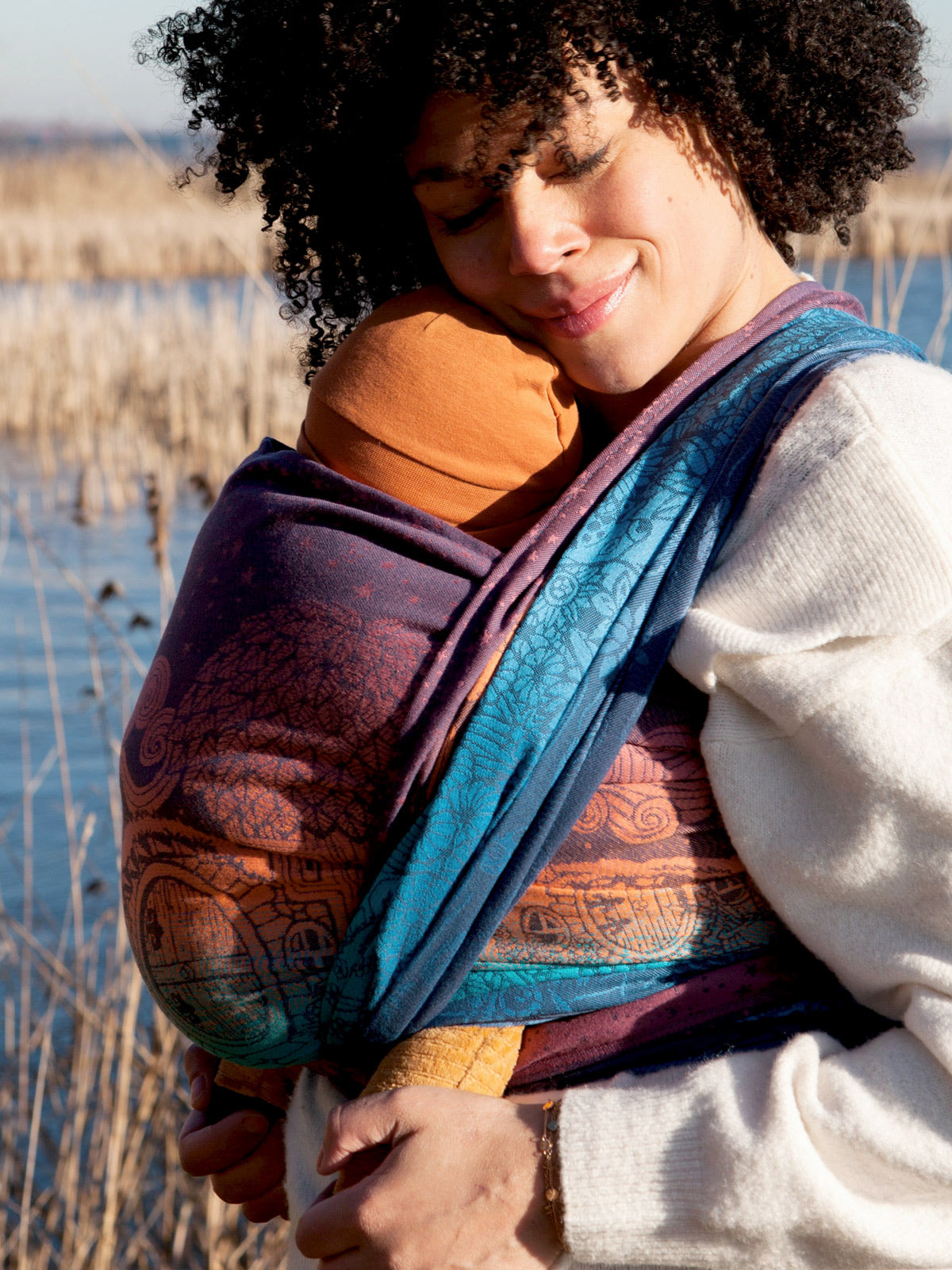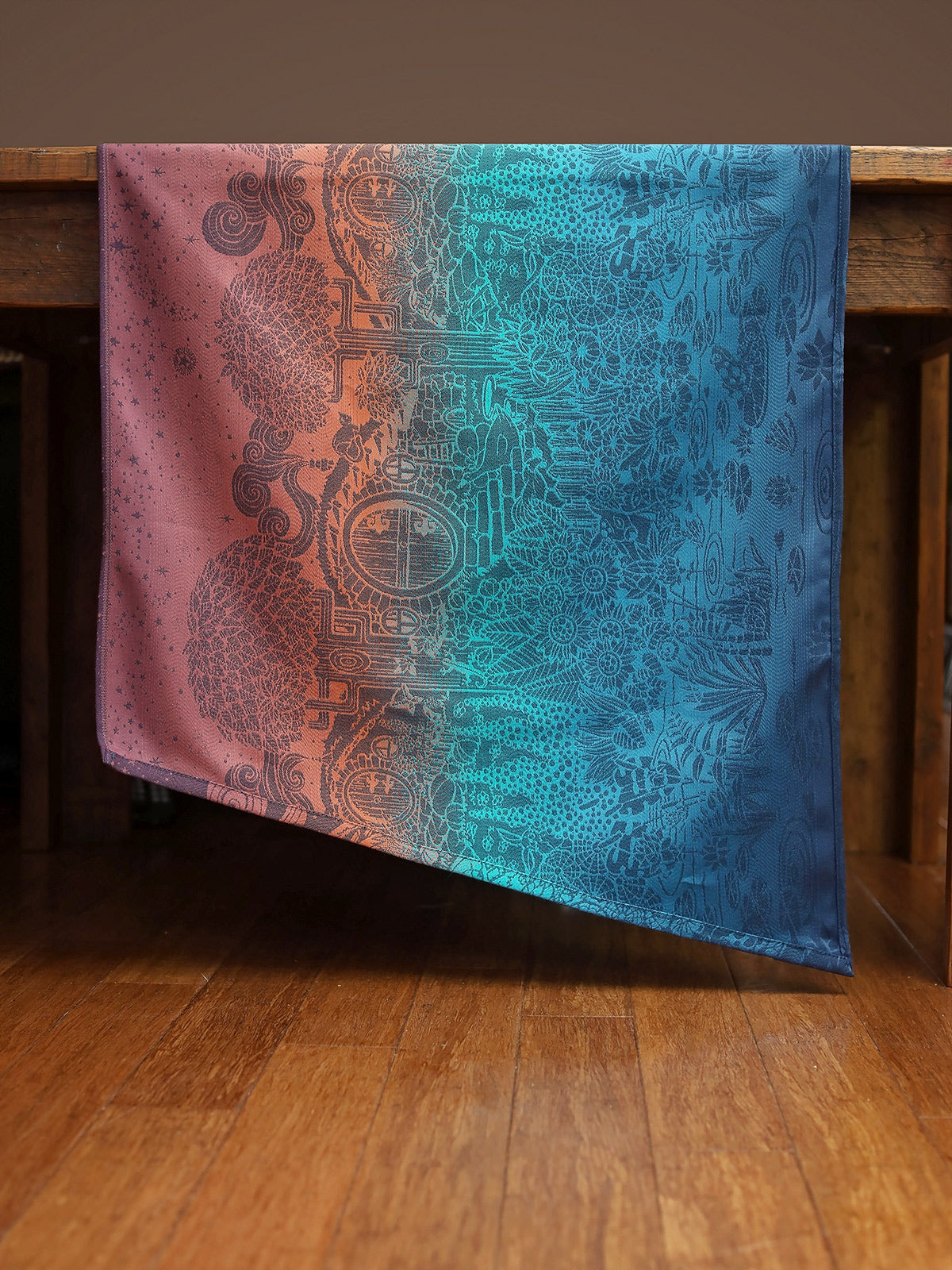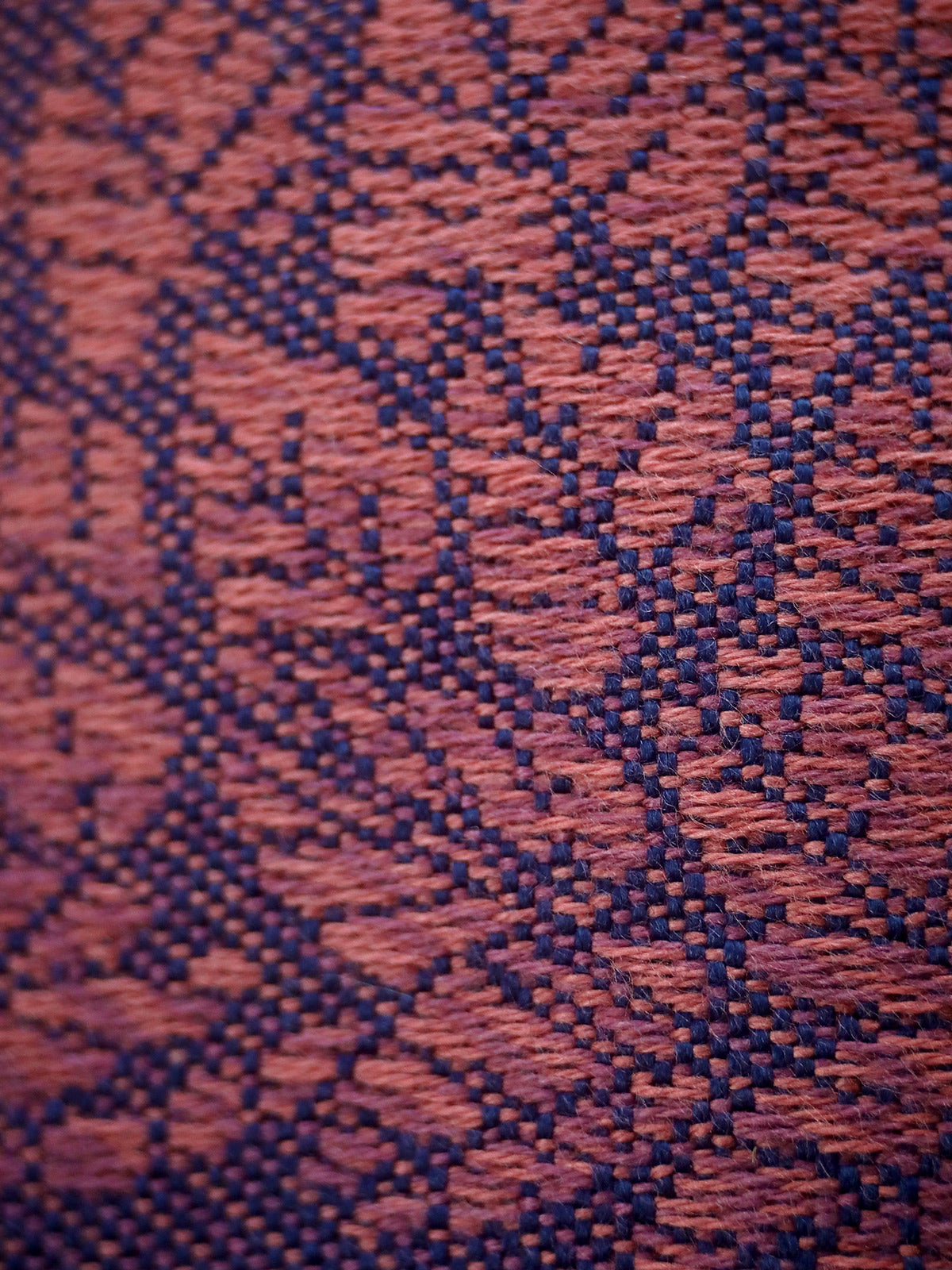 Hobbiton™ Dawn Break Baby Wrap
✔ Superwash Cashwool  
✔ Soft & mouldable 
✔ Gentle cush on the shoulders 
✔ Great all-rounder for all ages 
✔ Temperature regulating 
It is... Read more
Only 2 left in stock
Autumnal Tones
Baby Wraps
Babywearing
Best sellers
Best Slings for Cold Weather
Bright Colours
Fathers Day Shop
Hobbiton
Hobbiton Dawn Break
Middle-earth
Middle-earth™ Baby Wraps
Middle-earth™ Babywearing
Not in Sale
Pinks/Purples/Reds
Shop All
Teals/Blues/Greens
Toddlerworthy Slings
✔ Superwash Cashwool  
✔ Soft & mouldable 
✔ Gentle cush on the shoulders 
✔ Great all-rounder for all ages 
✔ Temperature regulating 
It is spring in the Shire and we find ourselves there at the break of dawn: the circular doorway and well-tended gardens are picked out in dark blue on a breathtaking 7-colour gradation, from dark rose through coral to deep ocean hues. Our iconic design tells a whimsical tale evoking the pages of a classic storybook that you can wrap your little one in. 

A customer favourite, Superwash Cashwool  is made from merino lambswool and has been spun to be smooth and soft. It is slightly bouncy and has a gentle cush for the shoulders for extra comfort while carrying, it also has temperature regulating properties.  A little stretch makes it perfect for carrying newborn right through to toddlerhood. You will love wrapping your little one with this stunning fabric!

Oscha Slings are ethically handcrafted in Scotland and come with a Peace Of Mind Guarantee.



CARE INSTRUCTIONS: Hand washing is recommended, although a wool cycle on a known reliable machine may be used at your own risk. Use a suitable wool detergent. Lay flat to dry and iron on a cool setting.
FABRIC COMPOSITION: 59% Organic Combed Cotton, 41% Superwash Cashwool, approx. 61-70cm wide.
FABRIC WEIGHT: 273gsm
Oscha baby wraps are a length of woven fabric specially designed to allow you to comfortably carry your child from newborn to toddlerhood. Learn all about wraps here.
Why choose the Oscha woven wraps?
Unique hand drawn designs in beautiful colours.

Front, back and hip carries - the most versatile baby carrier style.

Newborn to preschool.

Soft-Touch Finish - requires less breaking in than other wraps.

Jacquard woven & made with organic, responsibly sourced yarns.

Ethically handcrafted in our solar powered Scottish workshop.
Infinitely adjustable, our woven wraps can be tied in a variety of ways. Check out the video below for a quick demo on how to tie a baby wrap.
How do I choose the right size wrap?
Our baby wraps come in different sizes, find the right size for you with our Size Guide. All of our fabrics are weight tested up to 45lbs (or about 5 years old).
Our comfortable baby carriers bring many wonderful benefits to parents and children. Learn more about the benefits of carrying.
This is a natural product with an organic scent, no chemical agents are used in the manufacture of the item or its packaging.  
The village of Hobbiton is where the beloved characters, Bilbo and Frodo Baggins live within The Shire. 
This version of our Shire pattern features different elements including more wildlife and a pond. We also have adaptations of it with different borders you may find across the site.
The Shire is the quiet, secluded home of Hobbits as described in The Hobbit and The Lord of the Rings. It is a lush green countryside of rolling hills where the Hobbits make their homes, 'Hobbit Holes', which are cosy and filled with comforts. There are many gardens:
'for all Hobbits share a love of things that grow.' 
This detailed design depicts this homely description with classic round Hobbit doors, it evokes the pages of a storybook as smoke rises from warm hearths and well-tended gardens teem with life.