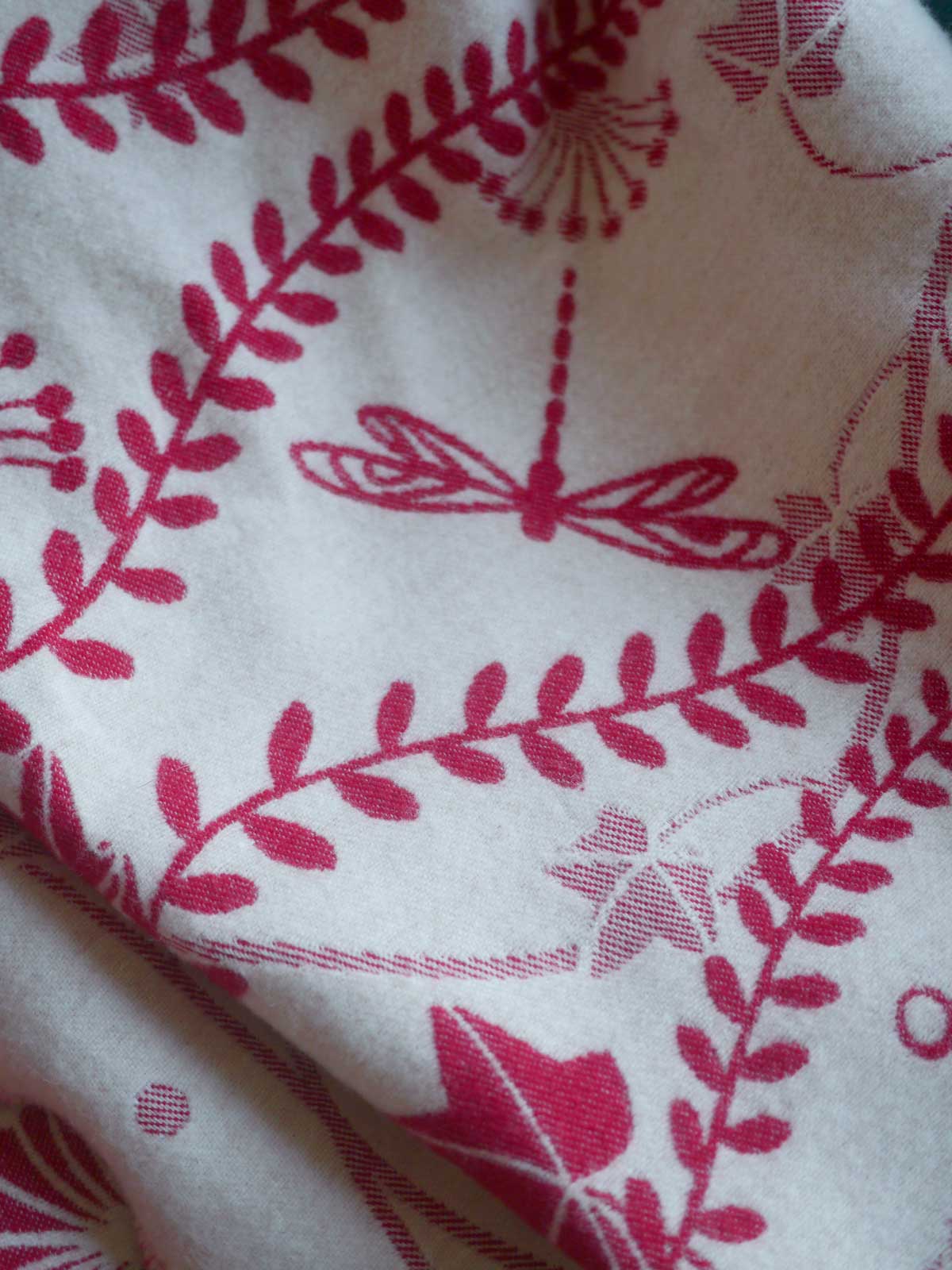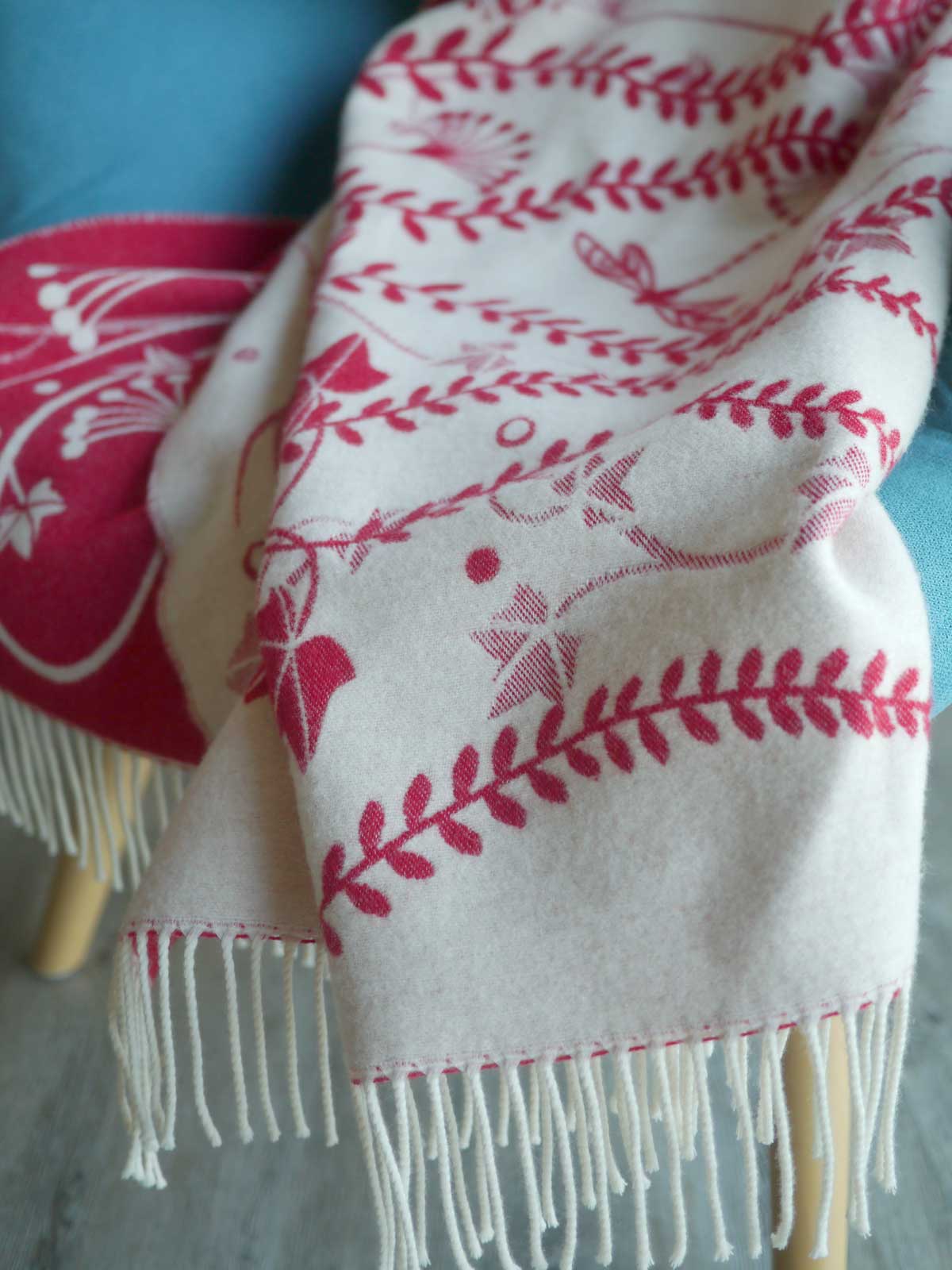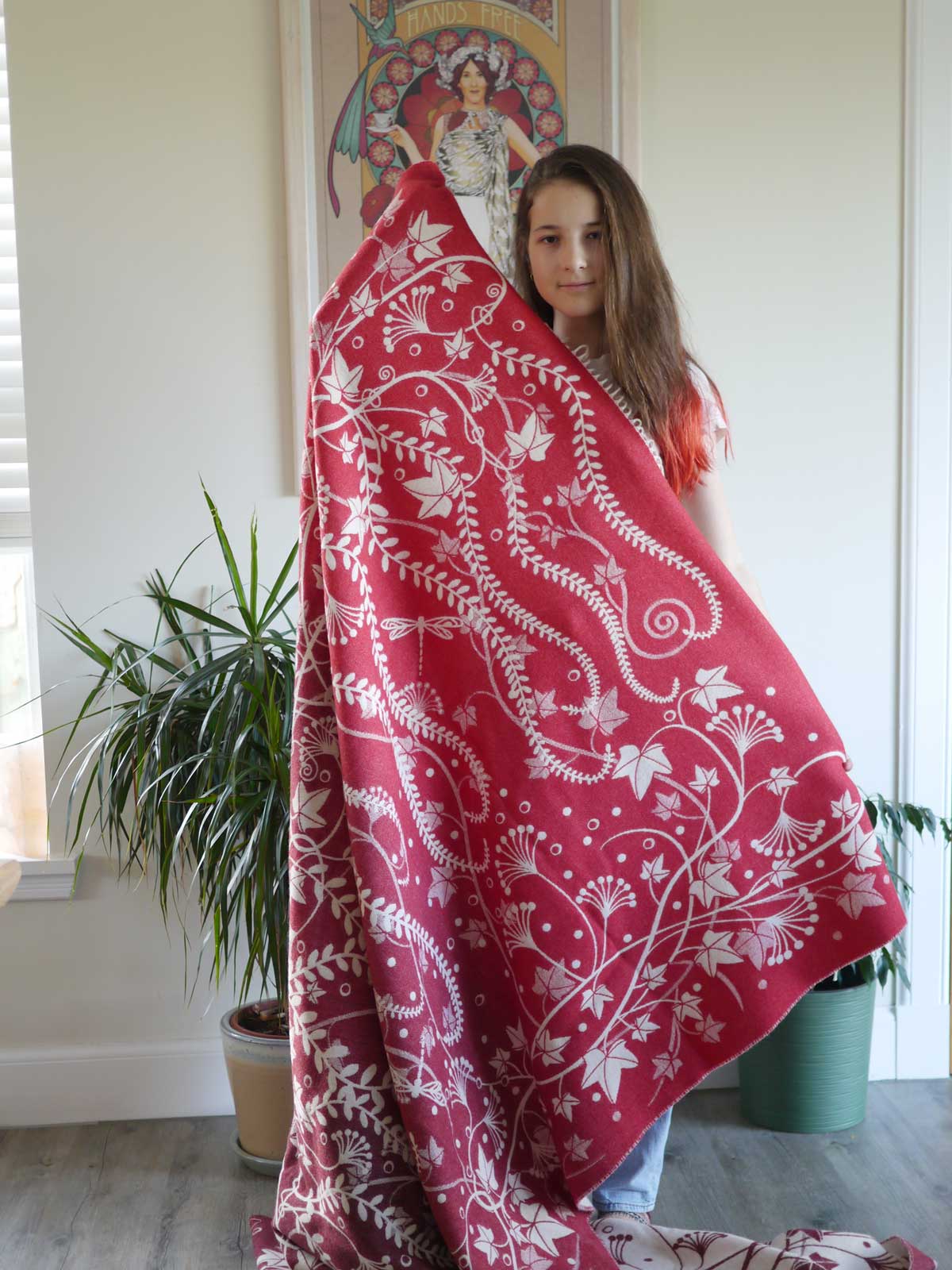 Ivy Chateau Margaux Purled Throw
This beautiful throw is woven with a luxurious Merino wool blend to keep you cosy all year round. Each throw... Read more
These are items with small blemishes - 2nd grade will be less visible, 3rd grade slightly more so, all are safe for use. Enjoy a discount and know you're doing your piece to help prevent landfill. Weaving and making is a complex process and the result often isn't perfect, most companies throw out items because of these small issues even though they are perfectly good to use and still beautiful. 
Only 1 left in stock
Autumnal Tones
Last Chance
Mother's Day Shop
Not in Sale
Pinks/Purples/Reds
Wholesale Catalogue
Woven Seconds
This beautiful throw is woven with a luxurious Merino wool blend to keep you cosy all year round. Each throw is finished with purled fringing.
A cascade of ivy in lighter shades of red and natural white gracefully falls down a festive red backdrop.
Wooly and snuggly, this throw is the perfect addition to any home. It will also make a wonderful present for your loved one.
This item is part of the Vineyards Full Custom preorder and the yarns and pattern were carefully selected by the group.


Oscha Slings are ethically handcrafted in Scotland and come with a Peace Of Mind Guarantee
CARE INSTRUCTIONS: Machine wash - delicate cycle, avoiding bleach and fabric softener. Dry flat. Iron on low.
FABRIC COMPOSITION: 60% Merino Lambswool, 40% Wool.
Oscha Throws, Children's & Baby Blankets have been specially woven to make thick, cosy blankets, they feature our exclusively adapted patterns and are made from premium quality yarns. Our elegant throws are the perfect addition to any home. 
Why choose an Oscha Throw or Baby Blanket?
Cosy & snuggly, perfect for any home.
Feature iconic Oscha designs.
Woven in Great Britain from the finest yarns either velvety brushed organic cotton or softest Cashwool
Finished without the use of any nasties.
Throws - approx. 190cm x 135cm
Children's Blankets - approx 92cm x 124cm
Baby Blankets - approx. 90cm x 55 cm
Weight - about 400 gsm. See 'details and care' tab for specific weight information.