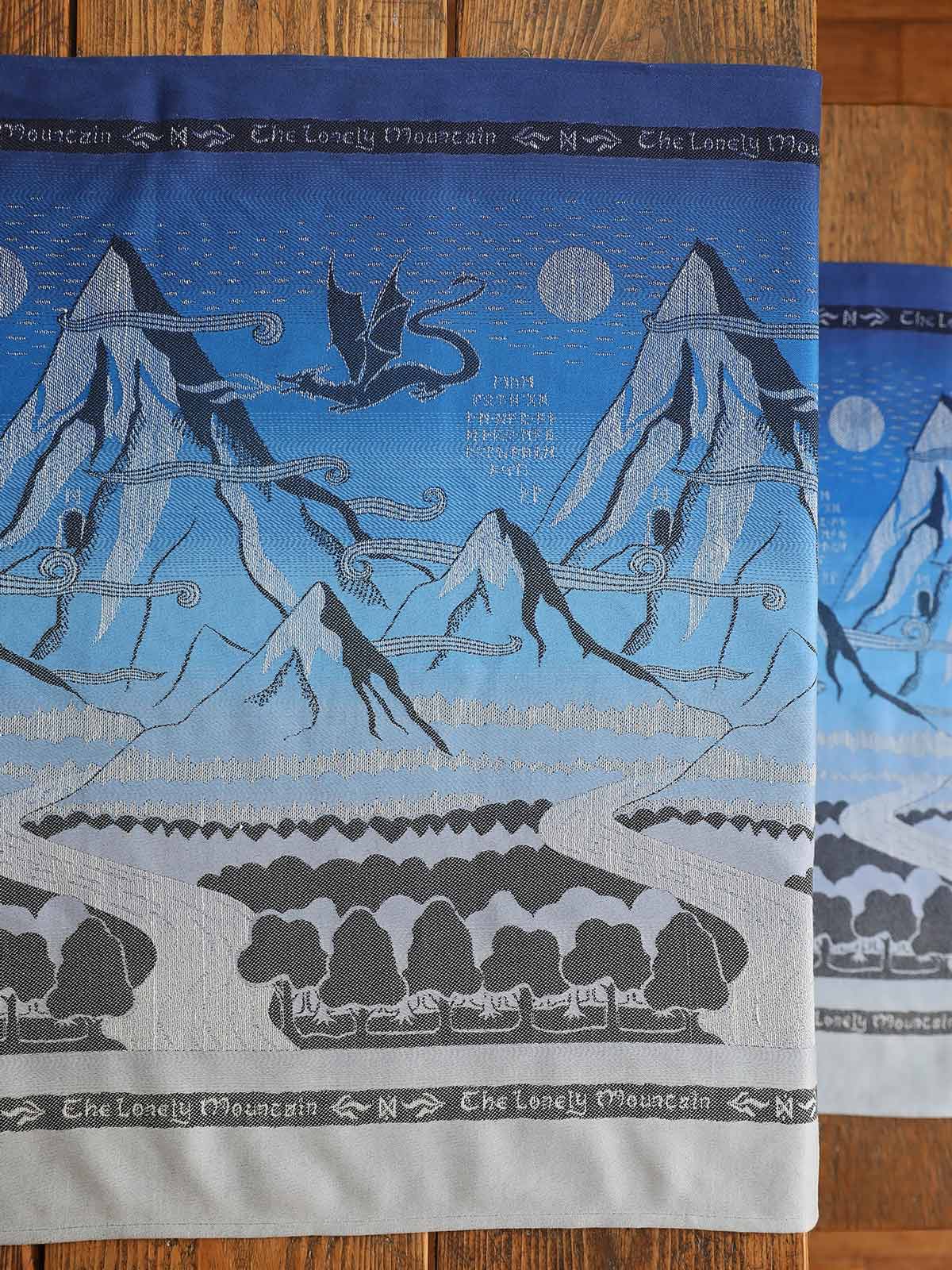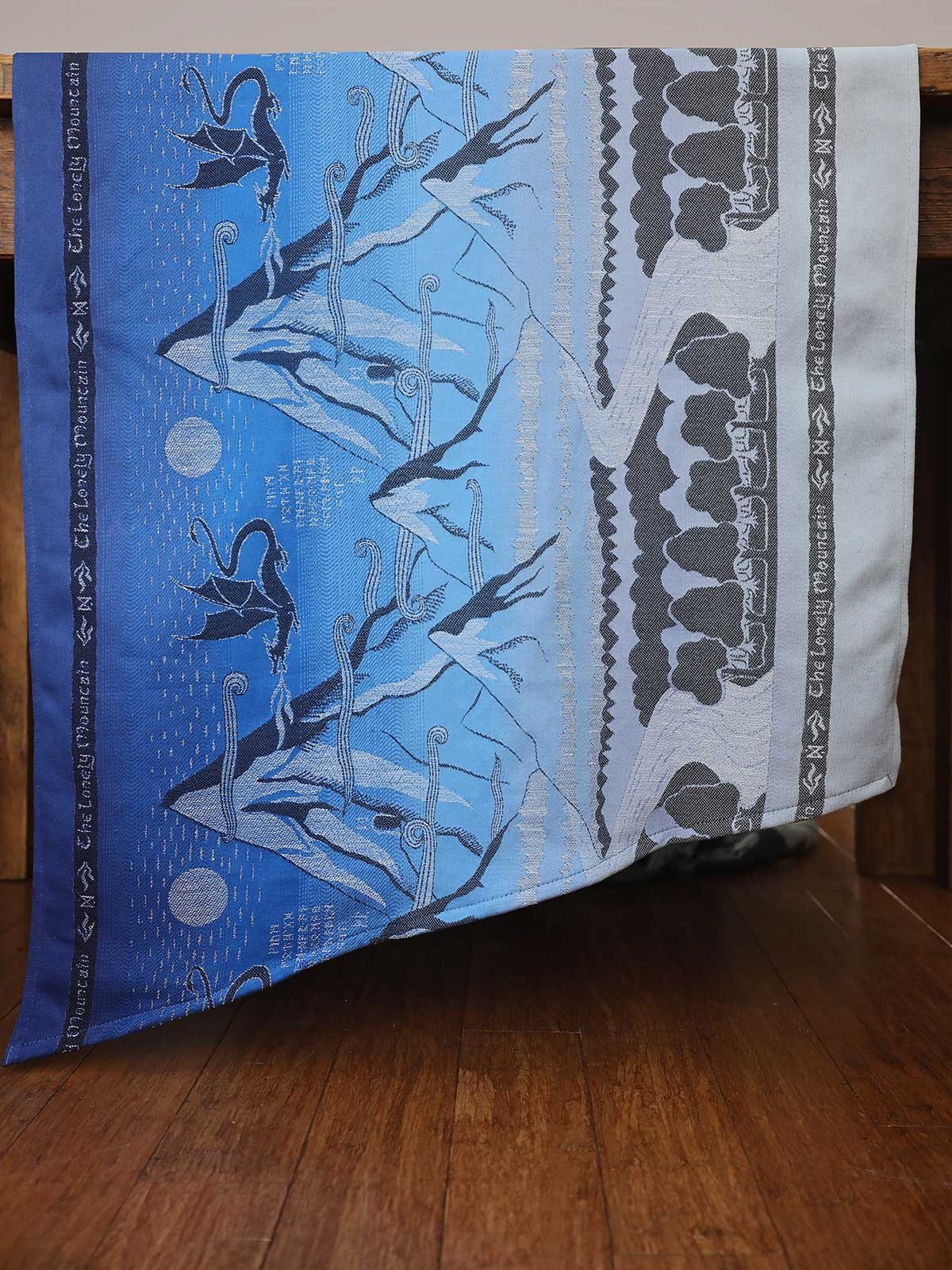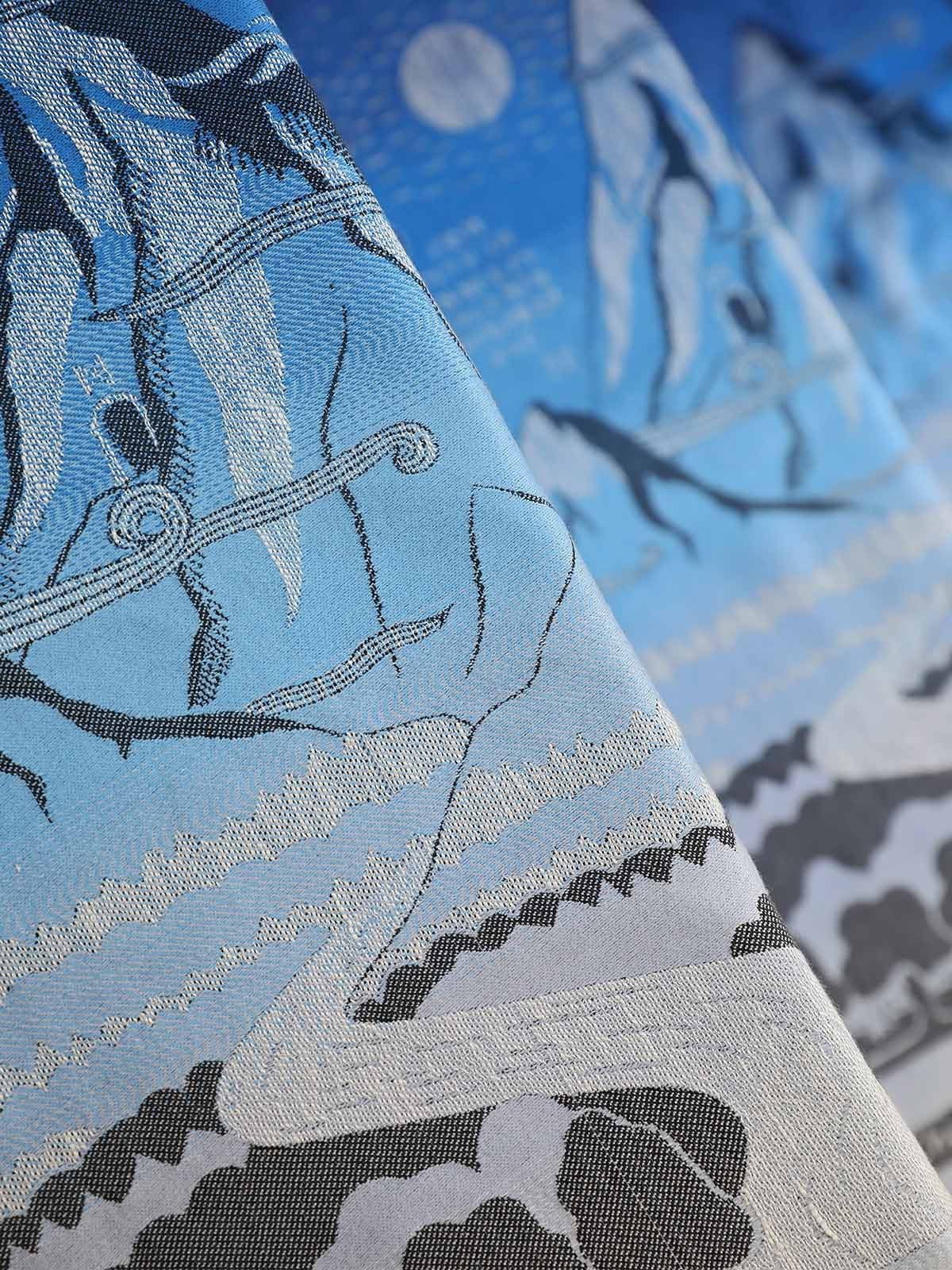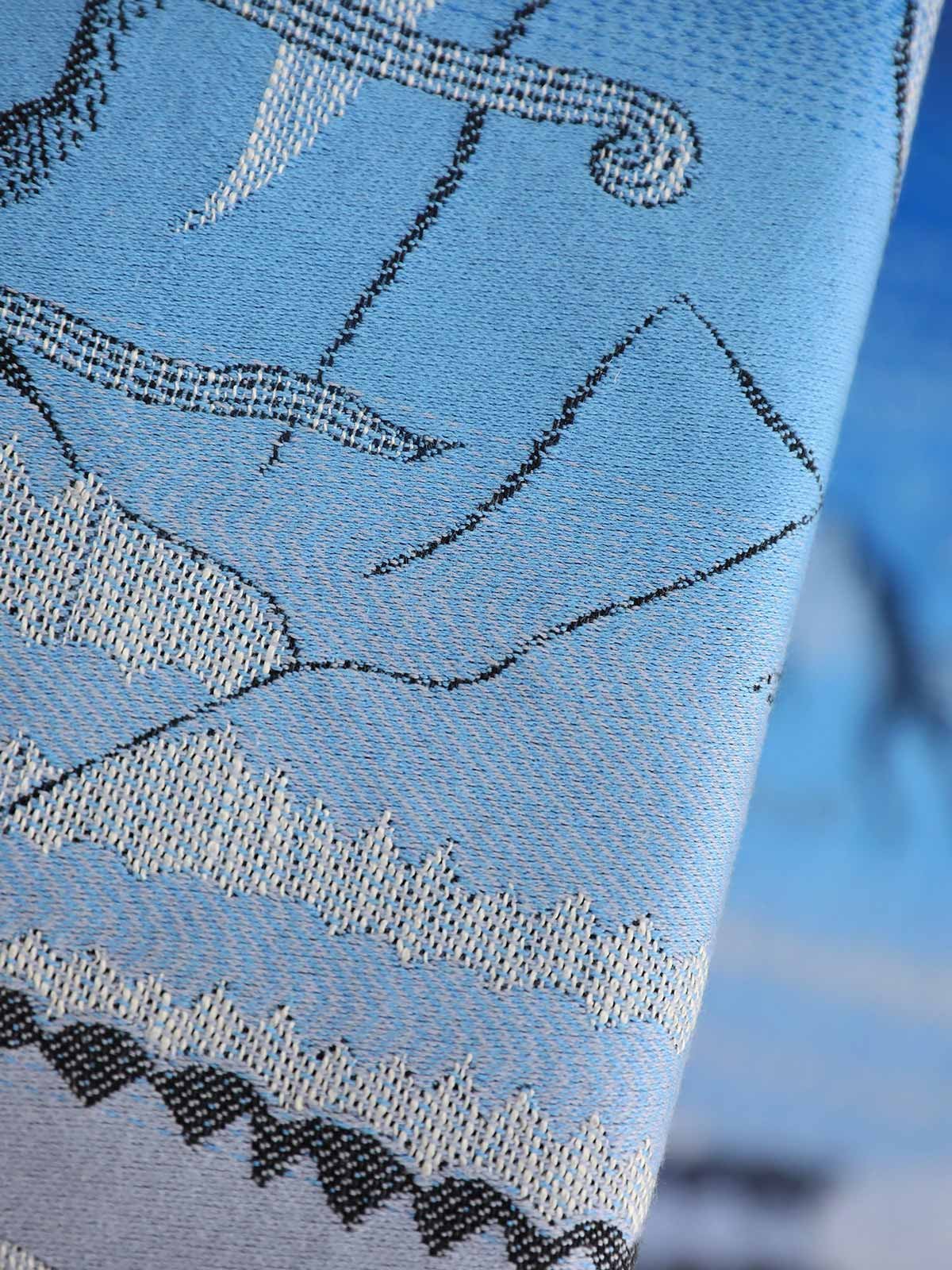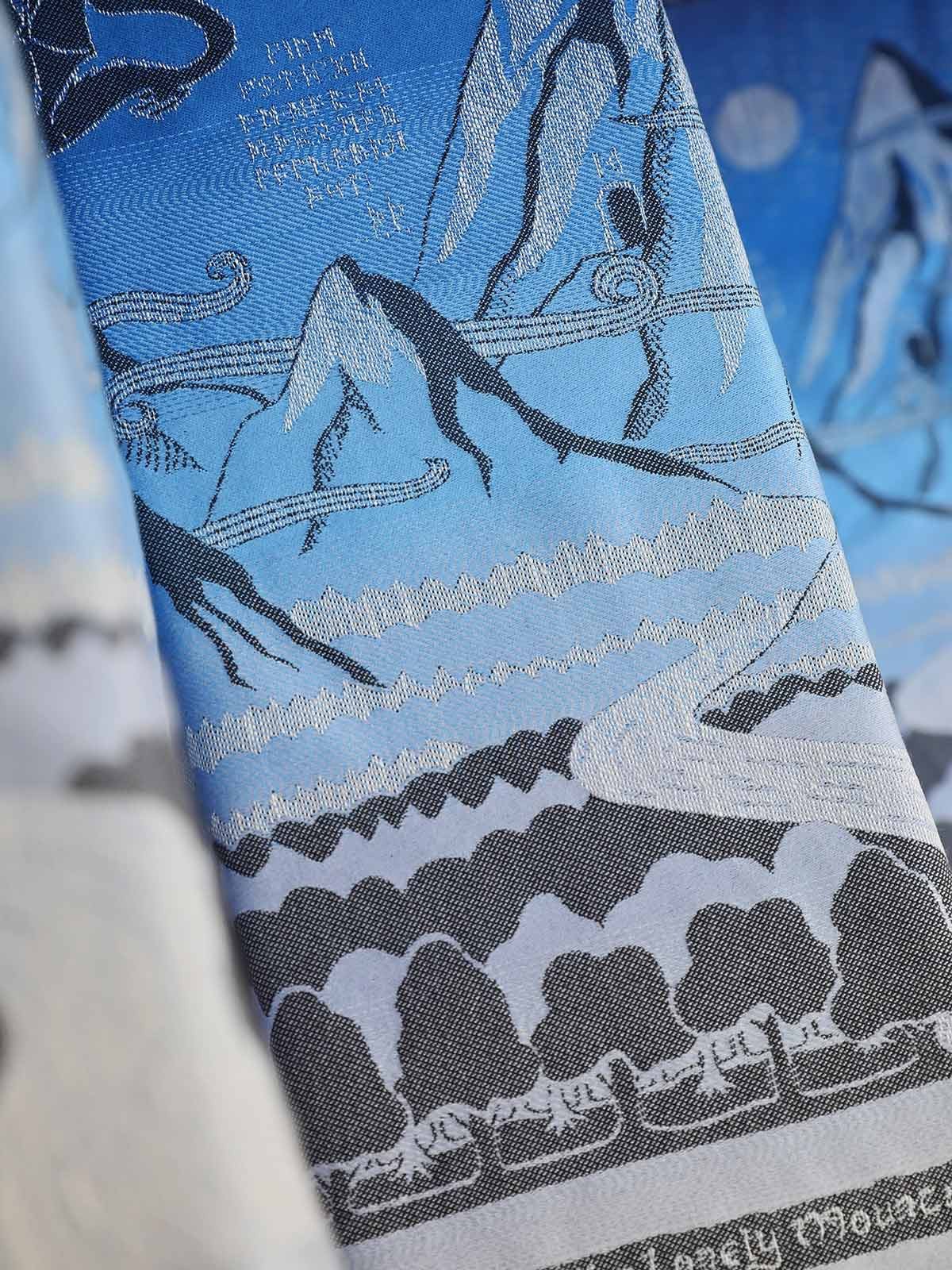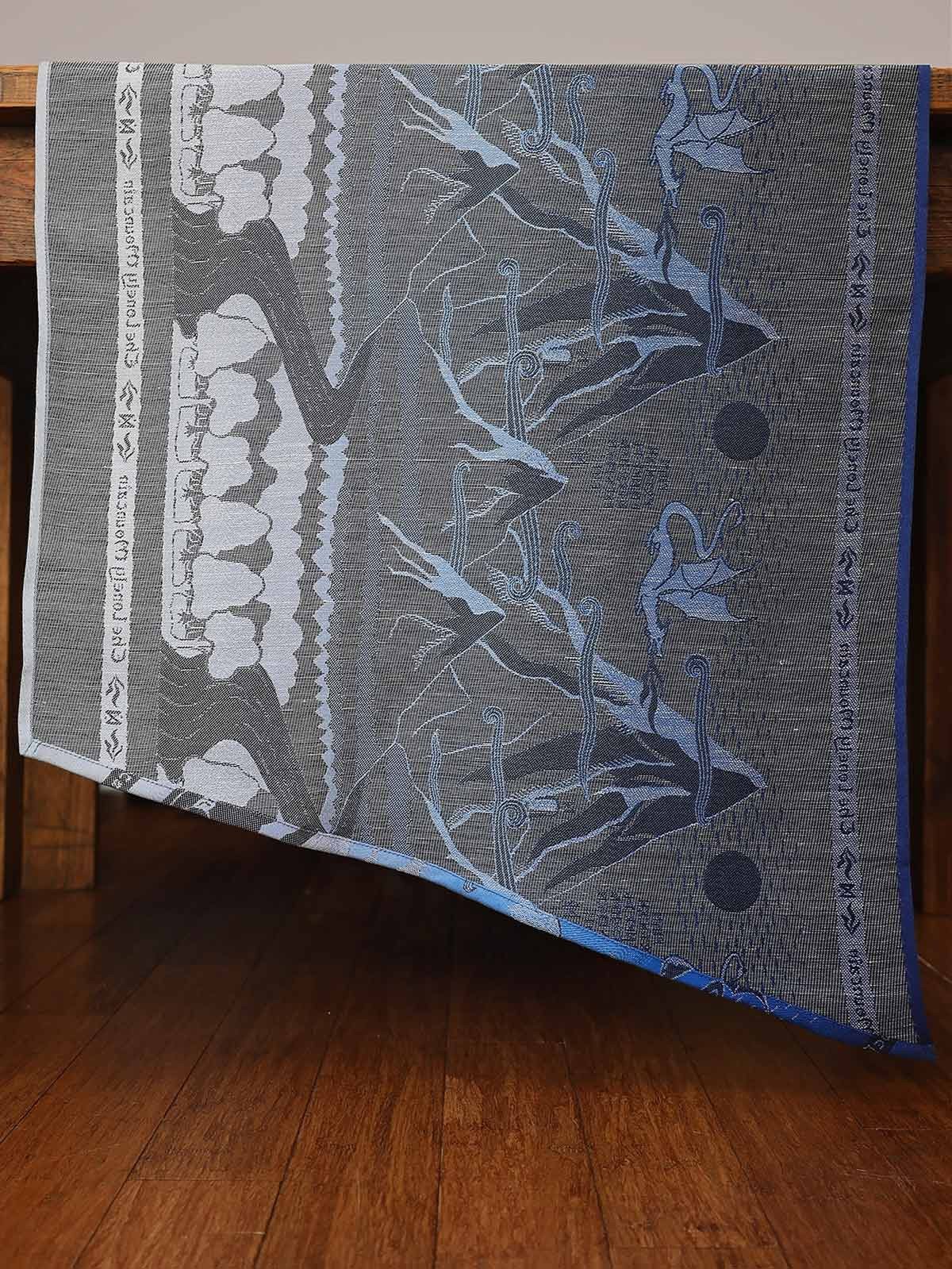 Lonely Mountain™ River Running Fabric Pieces
✔ Hybrid weave
✔ Vegan blend - hemp and organic cotton

Named after a long and mighty river that pours... Read more
Best sellers
Fabric Pieces for Crafting
Lifestyle
Lonely Mountain
Middle-earth
Middle-earth™ Fabric Pieces for Crafting
Middle-earth™ Lifestyle
Neutral Tones
Not in Sale
Shop All
Teals/Blues/Greens
✔ Hybrid weave
✔ Vegan blend - hemp and organic cotton

Named after a long and mighty river that pours out of the Front Gate of the Lonely Mountain, it is only fitting that this beautiful fabric is woven on a gradation of blues, from deep tones to soft grey-blue.
This organic cotton and hemp fabric is woven with our special hybrid weave technique that allows us to use multiple colours to highlight different areas of the pattern for a unique look. 
This fabric is also woven with BCI cotton. By using BCI cotton we ensure that our cotton meets the Better Cotton Initiative's high standards of environmental, economic and social responsibility. Our BCI cotton is also organic, meaning it is grown with care and without chemicals keeping the land, and farmers, healthy.
Oscha Slings are ethically handcrafted in Scotland and come with a Peace Of Mind Guarantee.
CARE INSTRUCTIONS: Wash at 30 degrees. Do not use bleach or fabric softener. Tumble dry warm. Ironing is recommended. FABRIC COMPOSITION: 80% BCI Organic Combed Cotton, 20% Hemp, 65cm. FABRIC WEIGHT: approx. 288gsm
Perfect for crafters, this is a fantastic opportunity to purchase a piece of one of our iconic fabrics. 
Why choose Oscha Fabric Pieces?
Perfect for crafters!
Jacquard woven & made with organic, responsibly sourced yarns.
Ethically handcrafted in our solar powered Scottish workshop.
The fabric pieces come unhemmed in either 0.5m, 1m or 1.5m long x approximately 70cm wide (see details and care tab for exact width of each fabric).
*Please note our fabric is only available in the lengths you select, multiple purchases will be sent as separate pieces.
This hand-drawn design is inspired by storybook covers as well as ancient maps, it tells the tale of The Lonely Mountain, or Erebor, the Dwarven kingdom which was home to the exiled members of King Durin's folk, led by the King Under the Mountain, Thrór, until the attack and occupation by the dragon Smaug. This towering mountain is the quest's end for Thorin Oakenshield and company, along with Bilbo Baggins, in their efforts to reclaim the kingdom for their people in The Hobbit. 
The runes read:

"Five feet high the door and three may walk abreast Th. Th."

Echoing the description of the Black Door on Thorin's map. Th. Th. refers to Thrór and Thrain, Thorin's father and grandfather, who drew the map which leads the company to Smaug's lair. Nearby Smaug circles the mountain containing his hoard, while the banners proclaim the name of the mountain in flowing script.