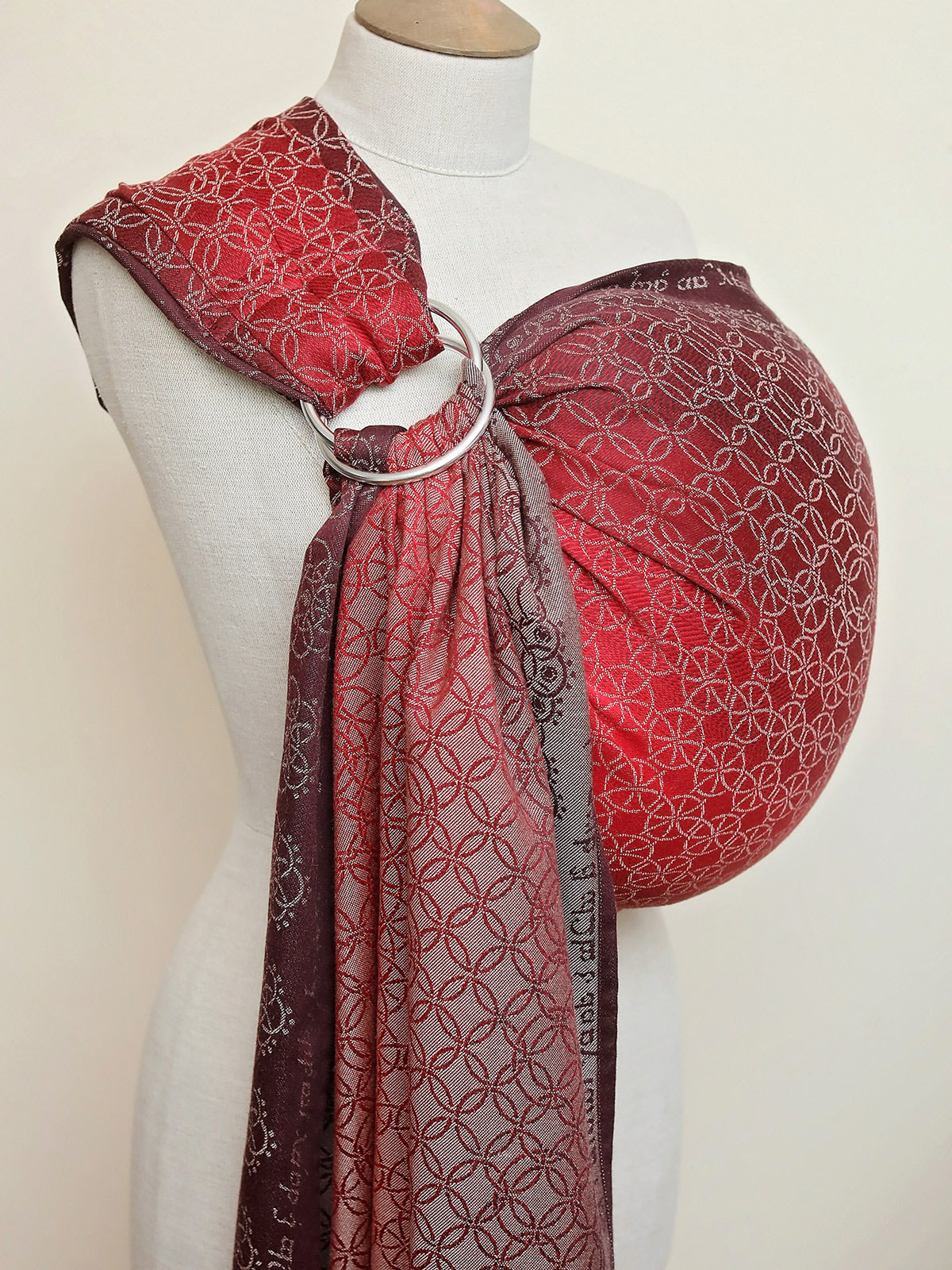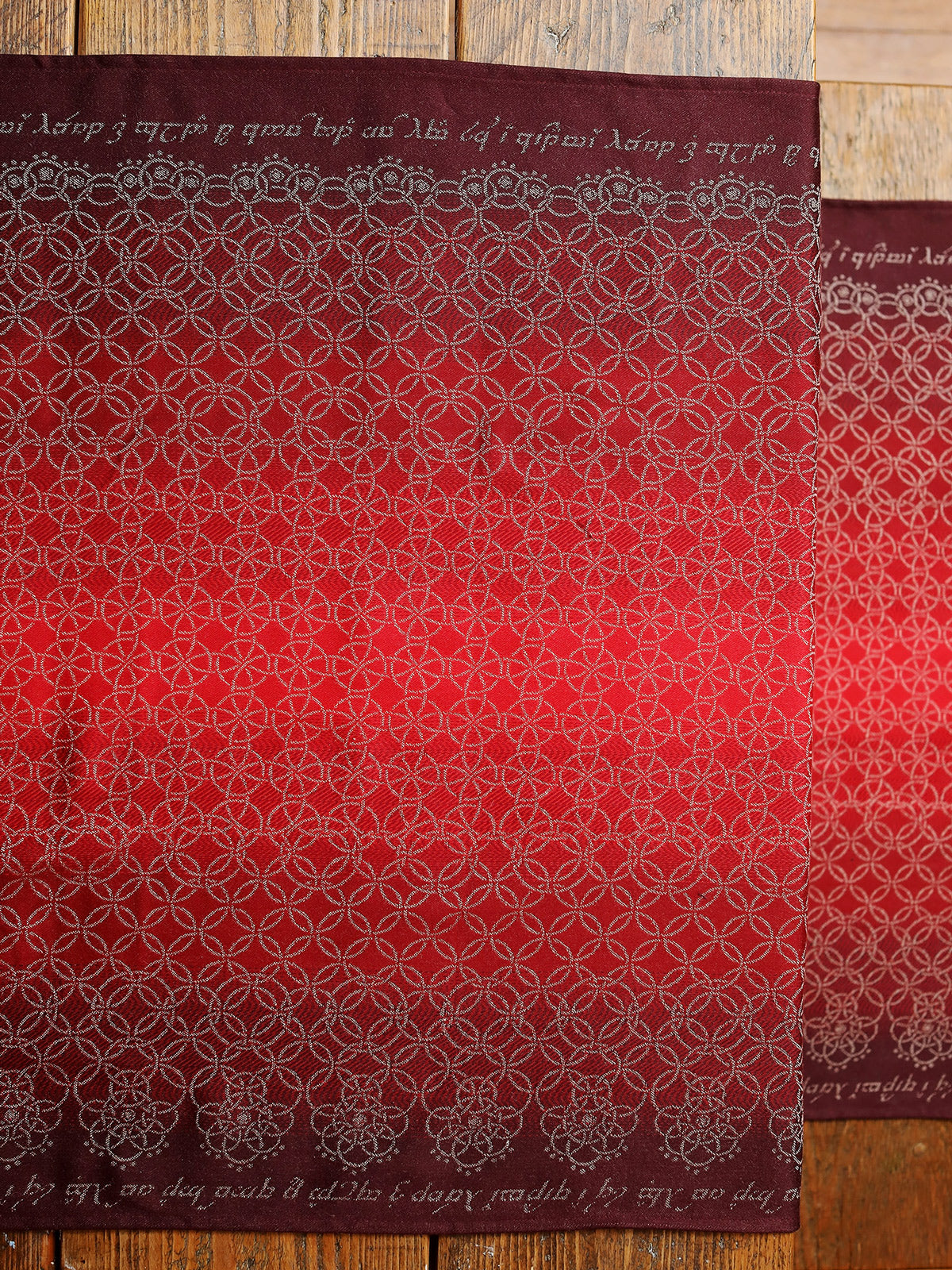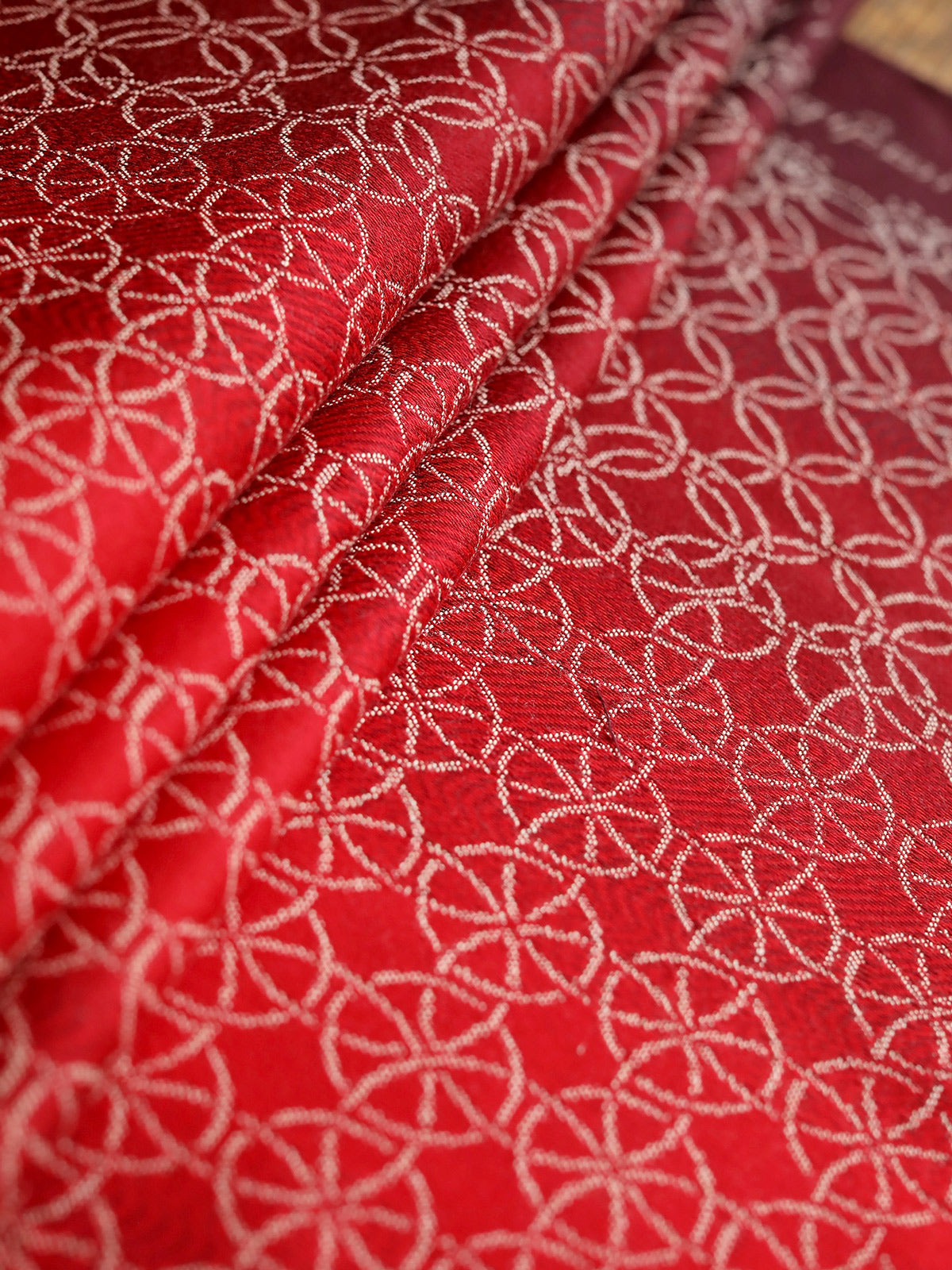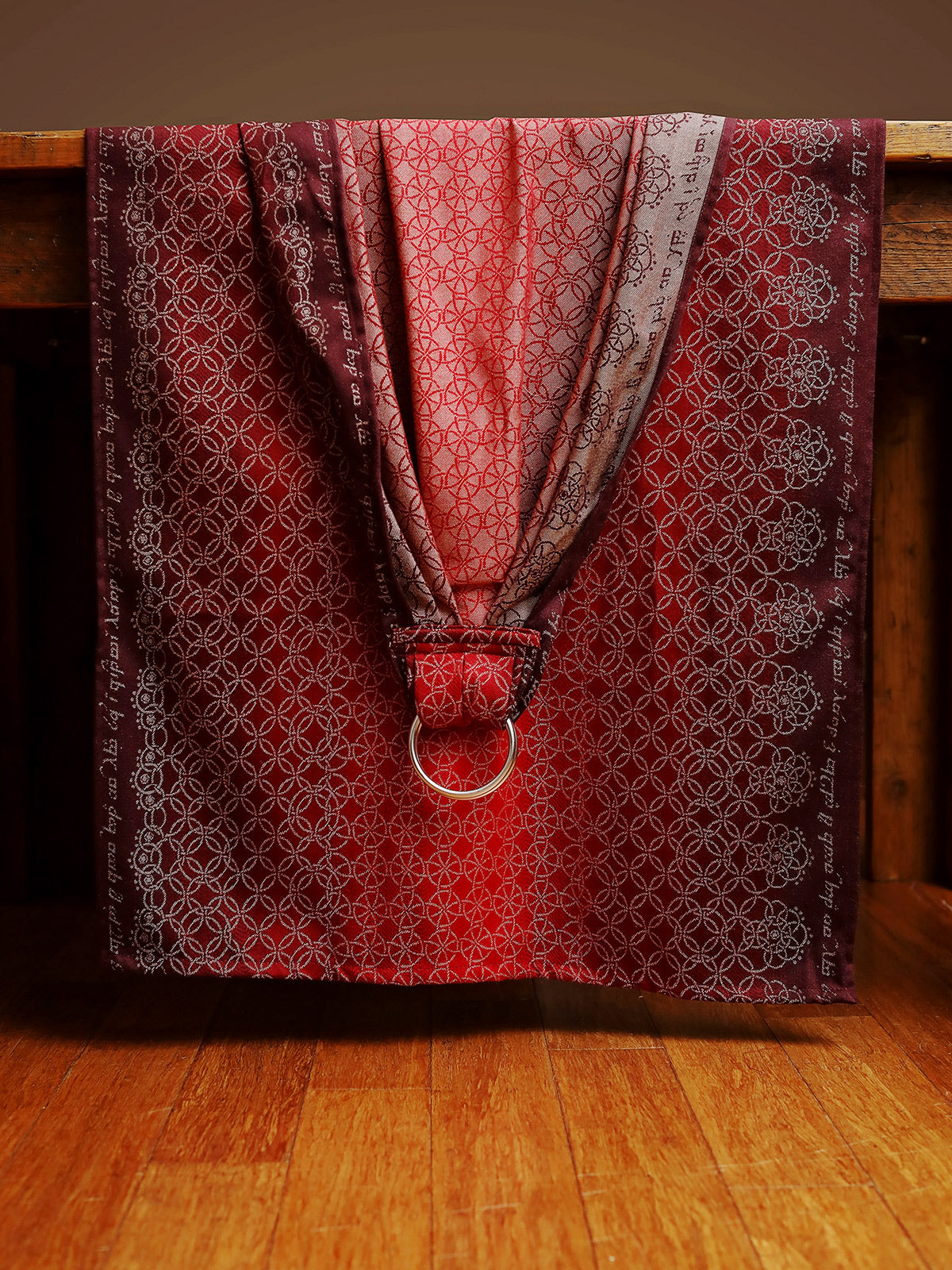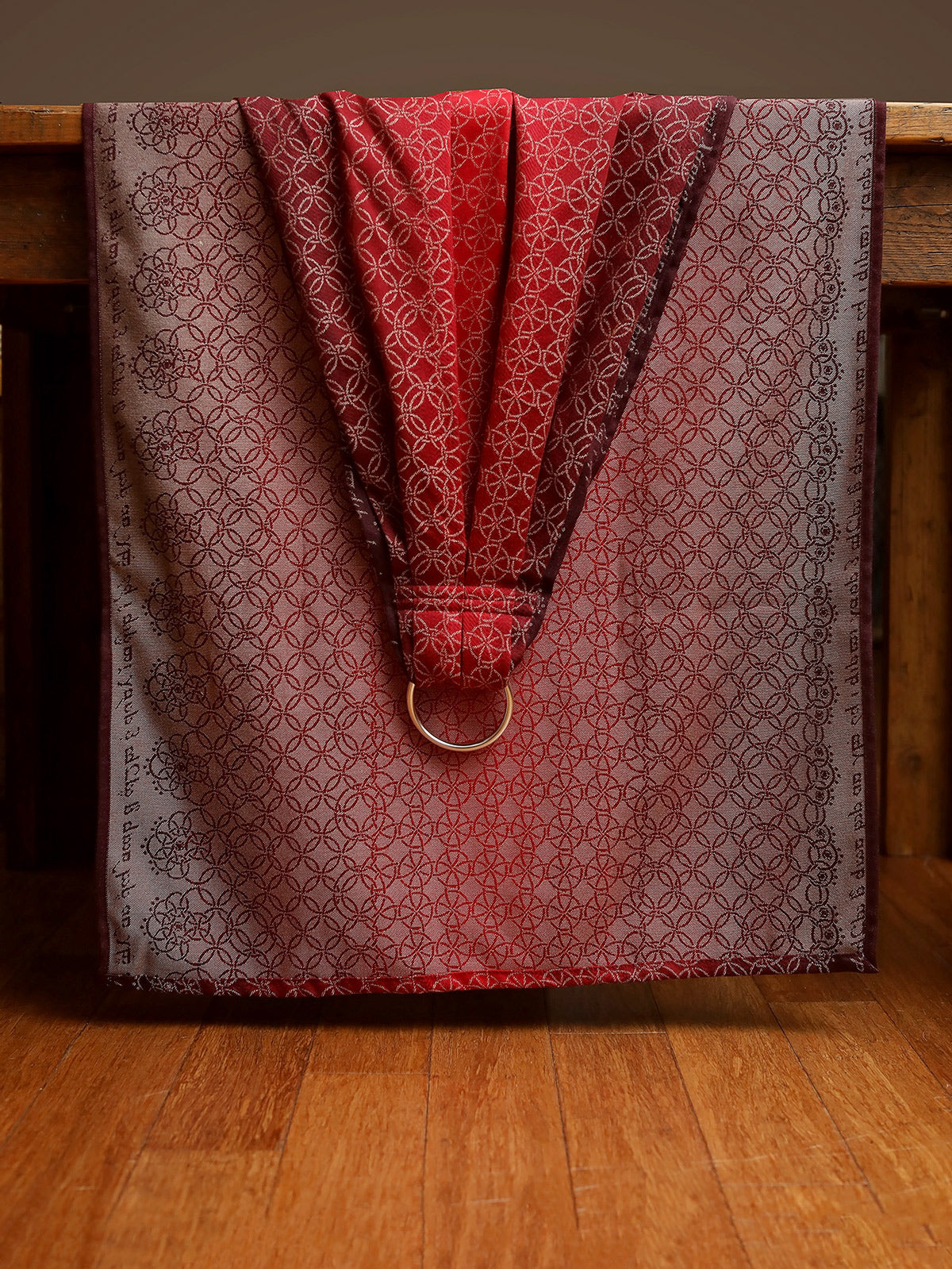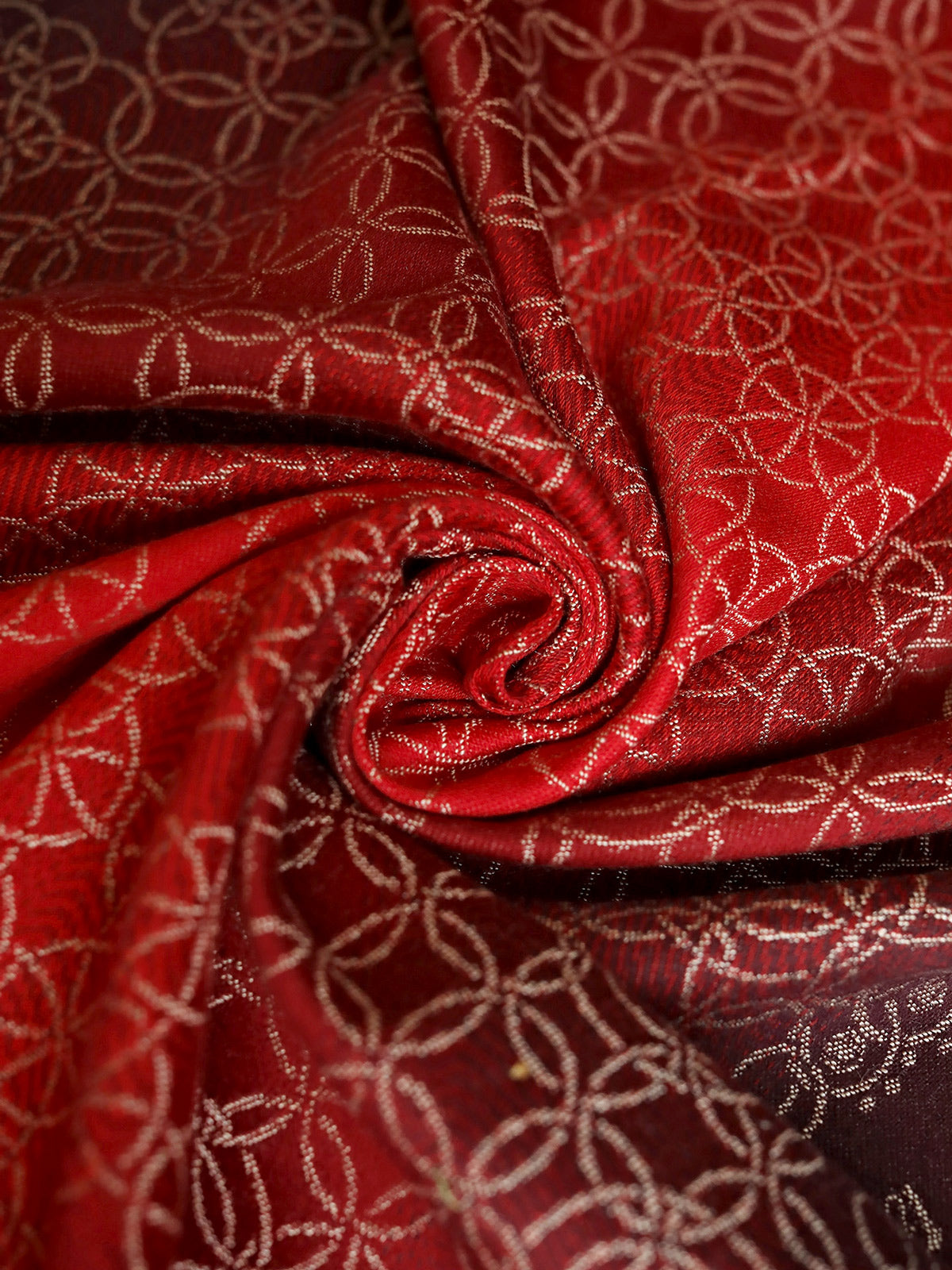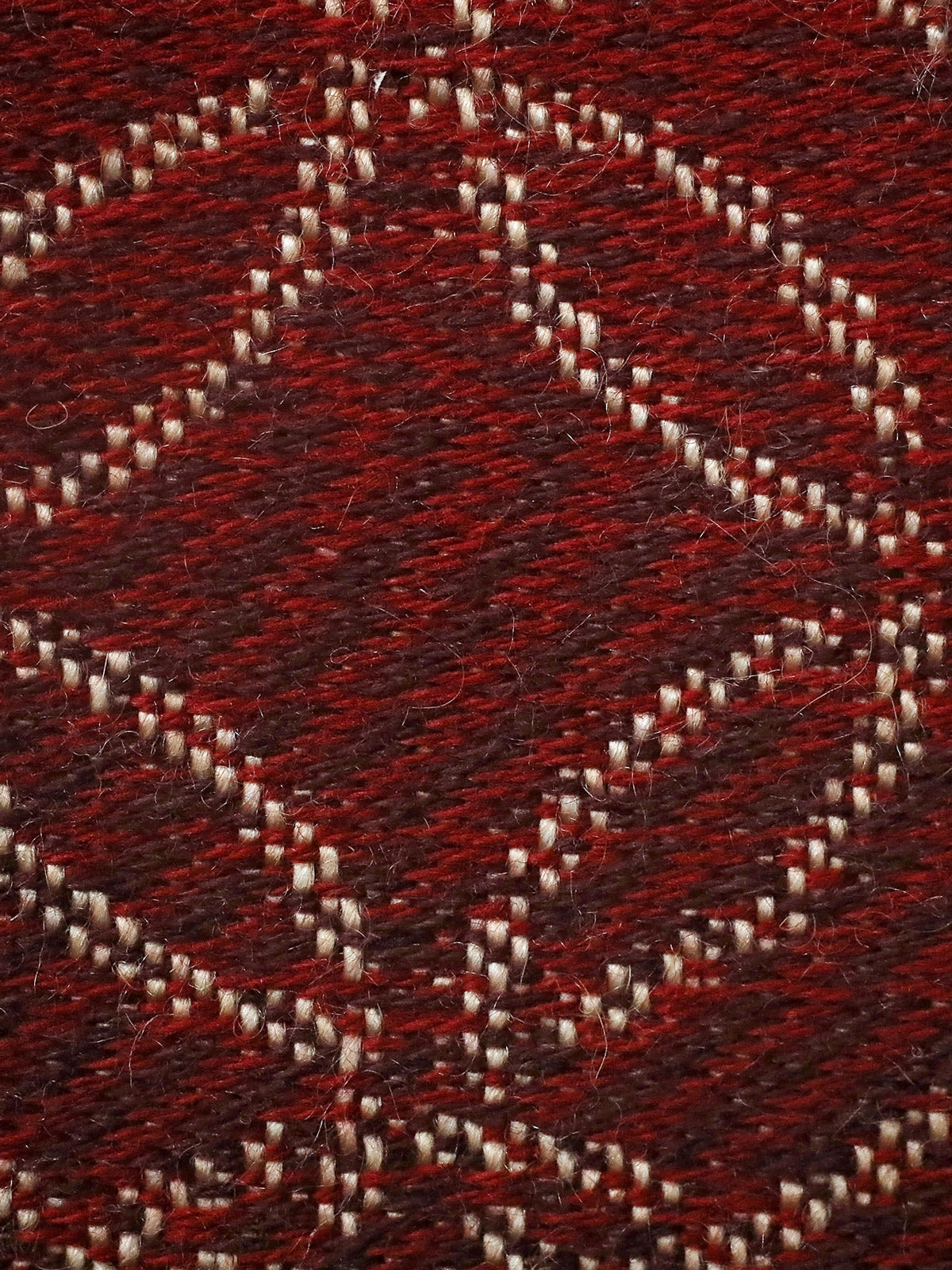 Mithril™ Hearth Ring Sling
✔ Luxe woolly blend: Camelhair, silk & BCI cotton
✔ Gentle shimmer
... Read more
Only 2 left in stock
Autumnal Tones
Babywearing
Best sellers
Luxe Collection
Middle-earth
Middle-earth Luxe Collection
Middle-earth™ Babywearing
Middle-earth™ Ring Slings
Mithril
Not in Sale
Pinks/Purples/Reds
Ring Slings
Shop All
Toddlerworthy Slings
✔ Luxe woolly blend: Camelhair, silk & BCI cotton
✔ Gentle shimmer
✔ Soft & mouldable
✔ Great all-rounder, suitable for newborn babies
✔ Temperature regulating.
A truly luxurious sling featuring beautifully a blend of Camelhair and silk against a deep red fade in organic cotton.

Shimmery and soft: the finest quality silk adds strength & breathability while camel lends a woolly feel with none of the prickle - this fabric is a dream to wrap with. A great all-rounder, this luxurious fabric is mouldable enough for use with small babies and will also work for bigger children in multi-layer carries.

Inspired by the Mithril shirt given to Frodo in Rivendell, this gorgeous chainmail design features intricate interlinking rings leading to delicate circular details which frame the hems of this fabric. A flowing Sindarin script reads "My heart is glad to know you have such a coat", quoting Bilbo's words to Frodo.

This item is part of the Middle-earth Collection, inspired by The Lord of the Rings™.

Mithril, Frodo, Sindarin, Frodo, Hobbit, Fellowship of the Ring, The Lord of the Rings and the characters, items, events and places therein are trademarks of Middle-earth Enterprises, LLC and are used under licence by Oscha Slings. All rights reserved.
Oscha Slings are ethically handcrafted in Scotland and come with a Peace Of Mind Guarantee.



CARE INSTRUCTIONS: Hand washing is recommended. Do not use bleach or fabric softener. Lay flat to dry and iron on a cool setting.
FABRIC COMPOSITION: 62% BCI Organic Combed Cotton, 19% Silk, 19% Camelhair, approx. 61-70cm wide.
FABRIC WEIGHT: approx. 264gsm
Oscha Ring Slings are elegant and quick to use, perfect for short trips and for children who like to be up and down often. Learn all about Ring Slings here.
Why choose Oscha Ring Slings?
Unique hand drawn designs in beautiful colours.
Jacquard woven & made with organic, responsibly sourced yarn.
Newborn to preschool.
Available in two unique shoulder styles.
Quick & simple to use with an elegant look.
Ethically handcrafted in our solar powered Scottish workshop.
Packing up small and light, our beautiful baby slings are an amazing tool for the busy parent. Check out the video below to see how quick and easy our Ring Slings are to use. 
Which shoulder style should I choose?
Our stylish Ring Slings come in two shoulder options: Highland Pleated and Gathered. Visit our Size Guide for more information.
All of our fabrics are weight tested up to 45lbs (or about 5 years old).
Our comfortable baby carriers bring many wonderful benefits to parents and children. Learn more about the benefits of carrying.
This is a natural product with an organic scent, no chemical agents are used in the manufacture of the item or its packaging.  
A Dwarven treasure, Mithril is a metal that is described in The Hobbit as resembling silver but being stronger and lighter than steel. This design is Inspired by the 'small shirt of mail' retrieved from the dragon, Smaug's treasure in The Lonely Mountain, and given to Bilbo by Thorin Oakenshield. In Rivendell, Bilbo later gifts it to Frodo saying "My heart is glad to know you have such a coat" - this quote is inscribed in Elvish on the borders of our Mithril design. 
The chain mail is described as being 'as supple almost as linen, cold as ice, and harder than steel. It shone like moonlit silver, and was studded with white gems.' This design features intricate interlinking rings leading to delicate circular details which frame the hems of the fabric.