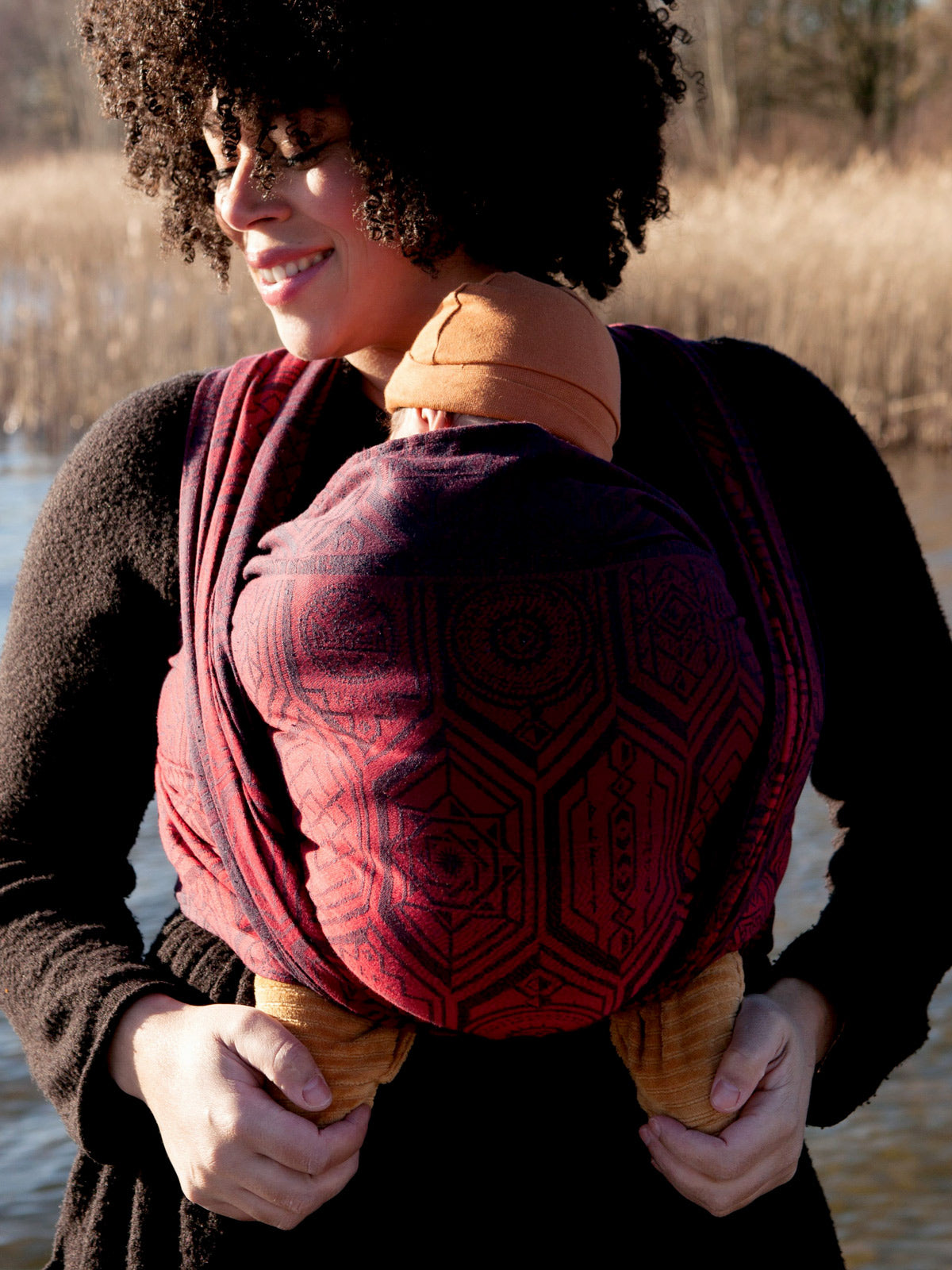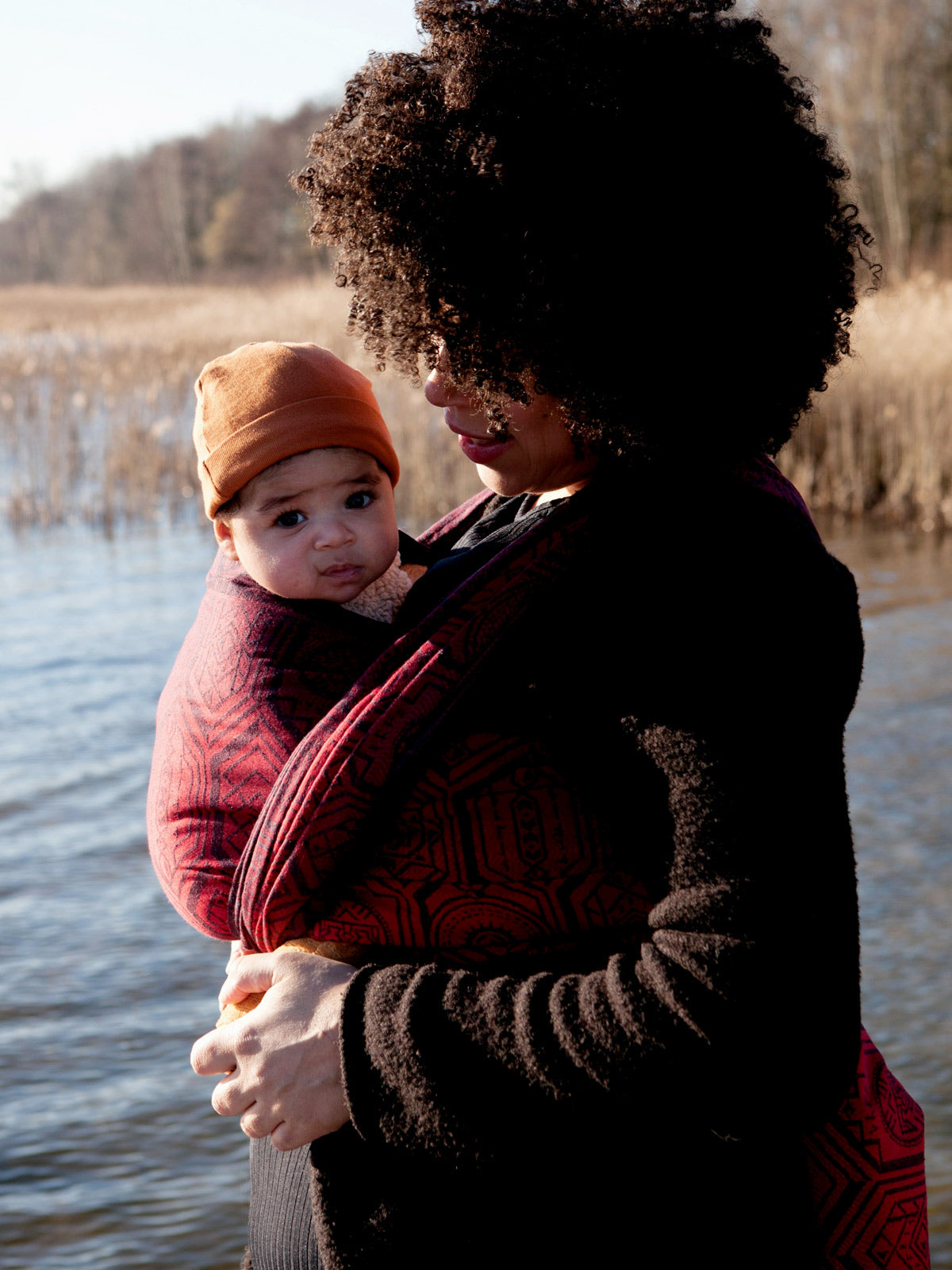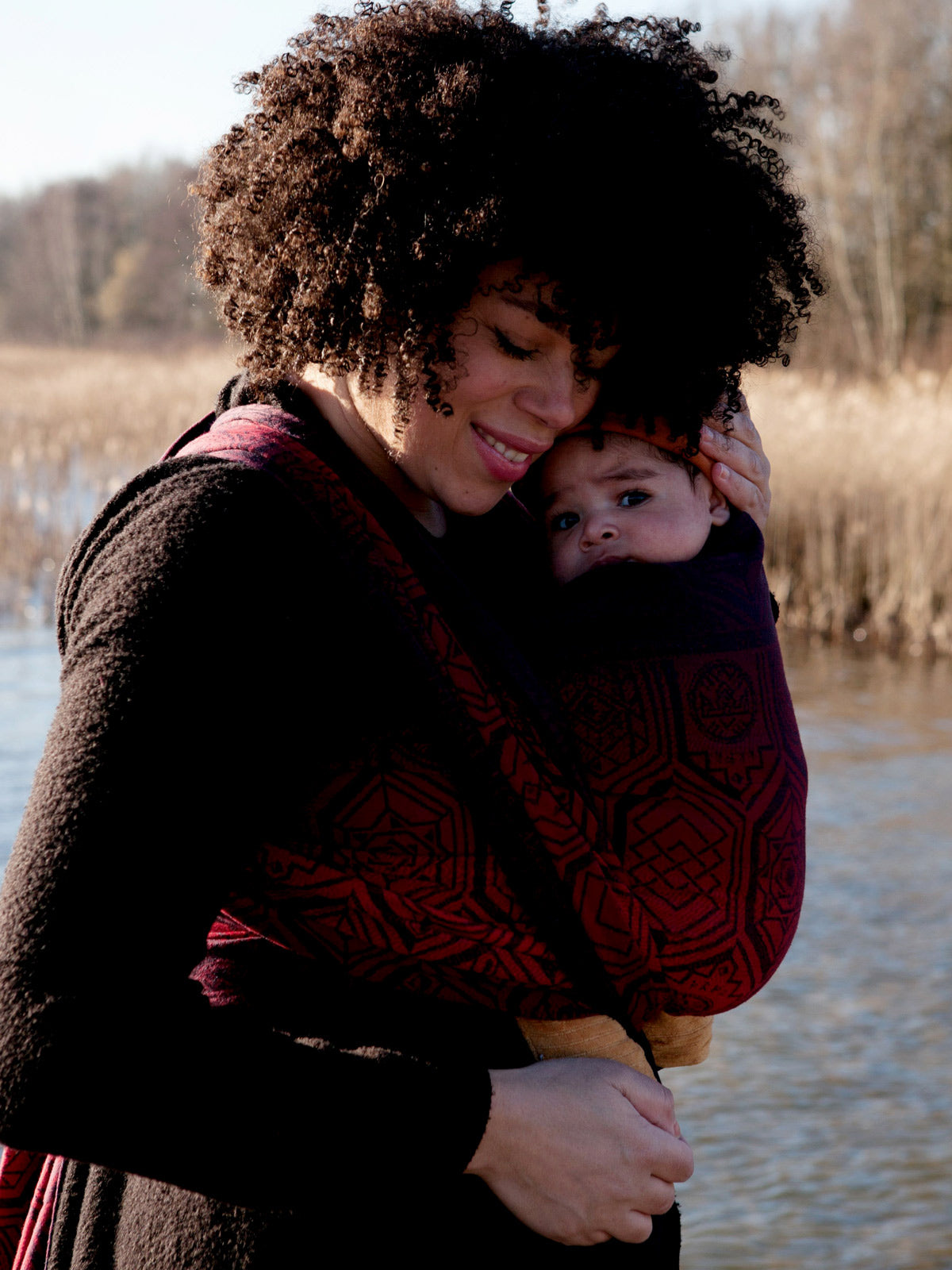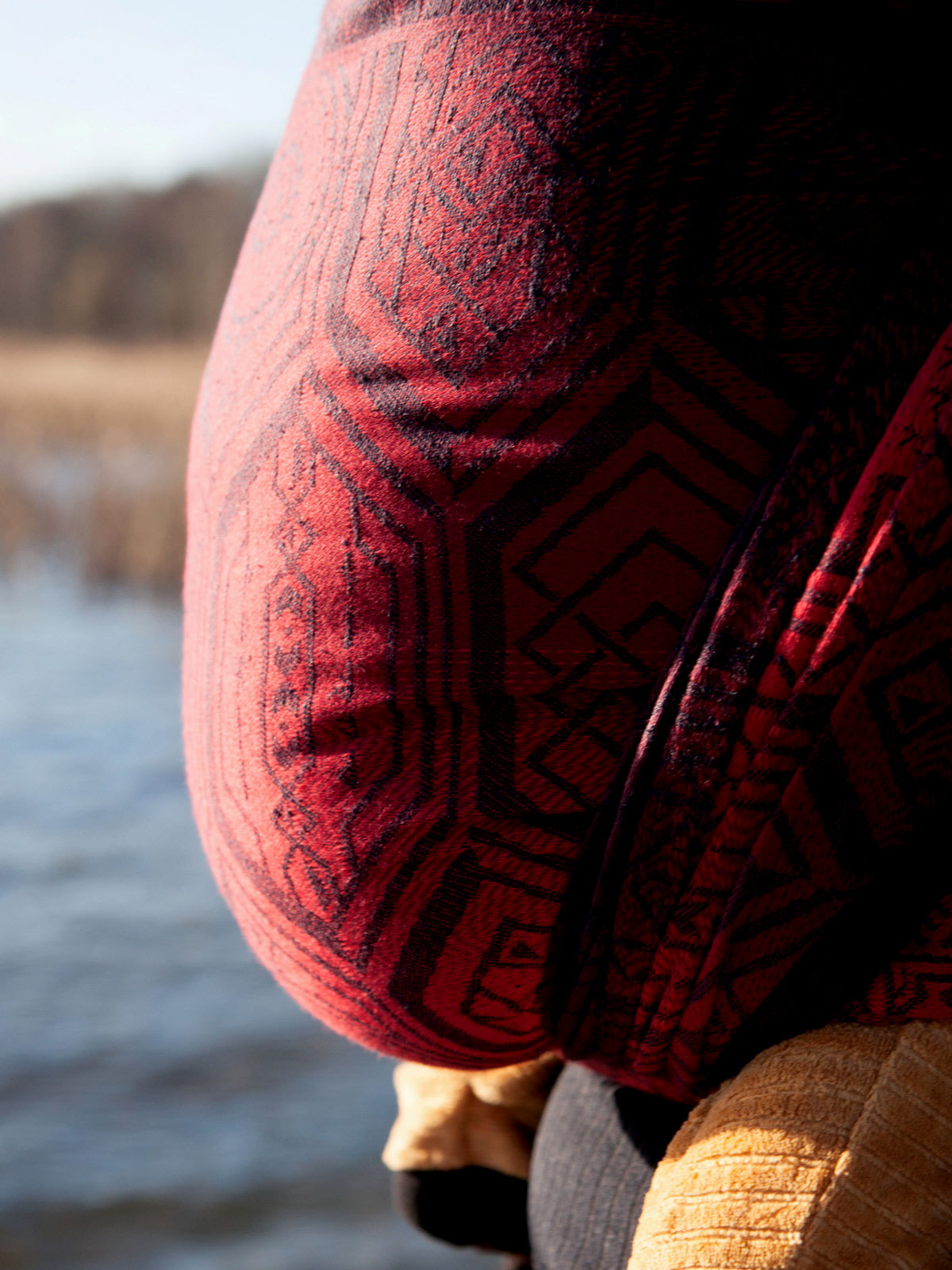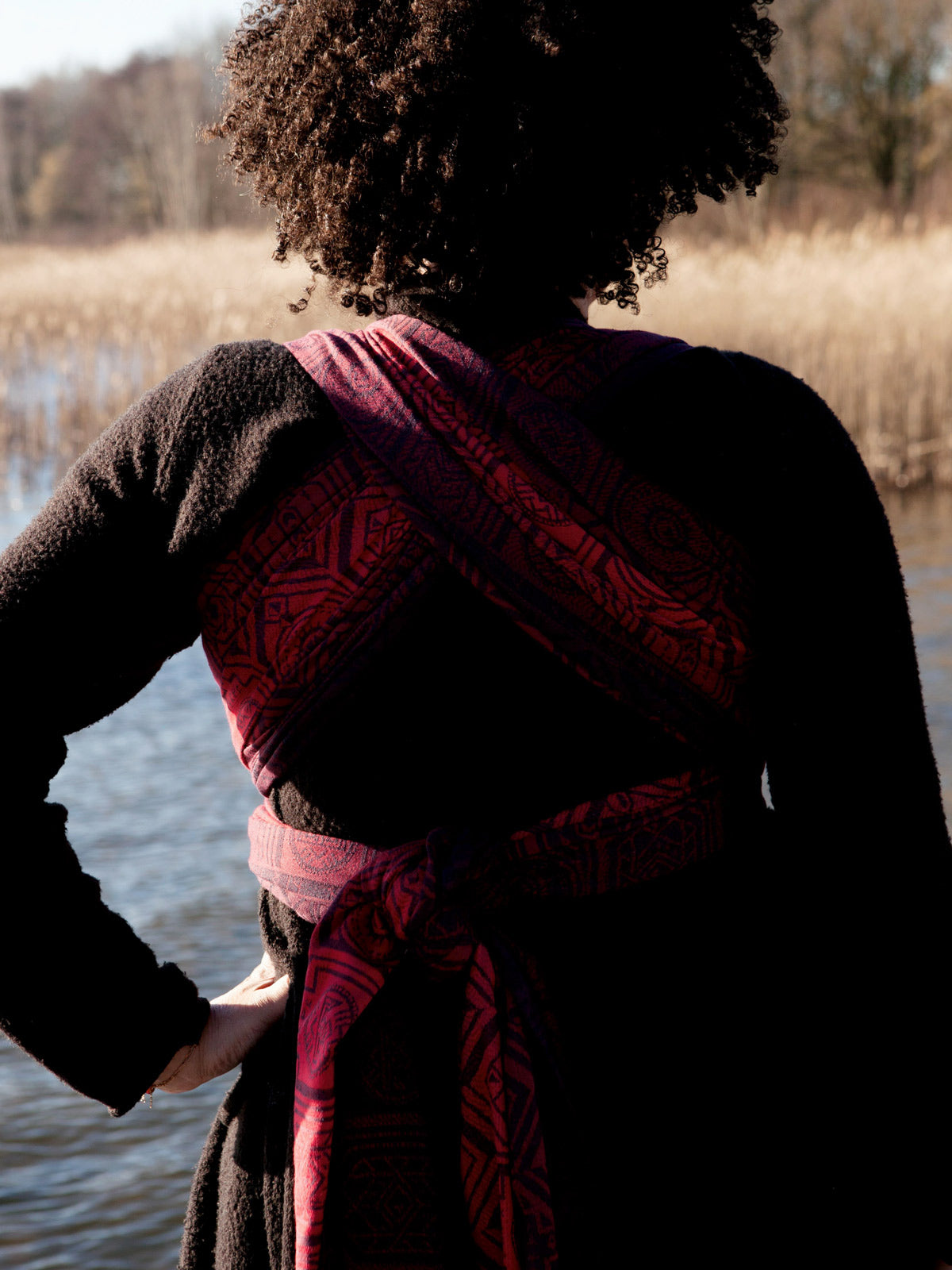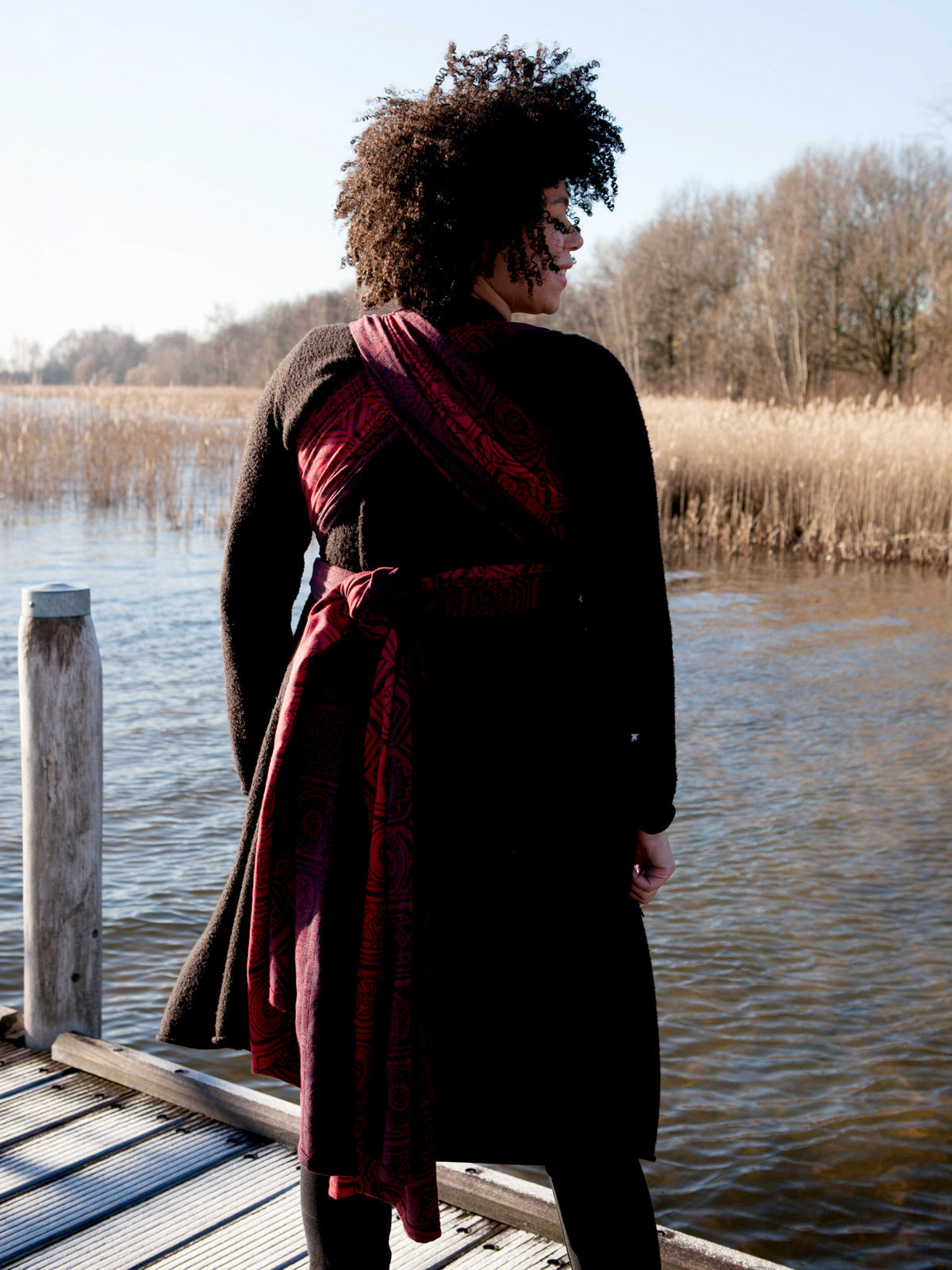 Oakenshield™ Barrel Rider Baby Wrap
✔ Newborn & beginner wrapper friendly
✔ Suitable for toddlers in multi-layer carries
✔ Very soft & mouldable - easy... Read more
Only 1 left in stock
Autumnal Tones
Baby Wraps
Babywearing
Best sellers
Middle-earth
Middle-earth™ Baby Wraps
Middle-earth™ Babywearing
Middle-earth™ Customer Collaborations
Not in Sale
Oakenshield
Pinks/Purples/Reds
Shop All
Toddlerworthy Slings
✔ Newborn & beginner wrapper friendly
✔ Suitable for toddlers in multi-layer carries
✔ Very soft & mouldable - easy to work with
✔ Beautiful nubs and slubs, characteristic to luxurious Bourette silk
✔ Delicate strength & hint of cush
From afar this fabric is rich in its dark red tones, impossible not to think of vintage full-bodied wine. Up close this fabric becomes even more magical with beautiful nubs and slubs speckling across it, a characteristic of luxurious Bourette silk.

Our BCI cotton is organic and meets the Better Cotton Initiative's high standards ensuring that it is grown without chemicals keeping the land, and farmers, healthy. 

This item is part of the Vineyards Full Custom preorder and the yarns and pattern were carefully selected by the group.

Oscha Slings are ethically handcrafted in Scotland and come with a Peace Of Mind Guarantee.
CARE INSTRUCTIONS:
Hand washing is recommended, although a silk cycle on a known reliable machine may be used at your own risk. Use a suitable silk detergent. Hang to dry, avoiding direct sunlight and iron on a cool setting.
FABRIC COMPOSITION: 60% BCI Organic Combed Cotton, 40% Bourette Silk, approx. 61-70cm wide.
FABRIC WEIGHT: approx. 264gsm
Oscha baby wraps are a length of woven fabric specially designed to allow you to comfortably carry your child from newborn to toddlerhood. Learn all about wraps here.
Why choose the Oscha woven wraps?
Unique hand drawn designs in beautiful colours.

Front, back and hip carries - the most versatile baby carrier style.

Newborn to preschool.

Soft-Touch Finish - requires less breaking in than other wraps.

Jacquard woven & made with organic, responsibly sourced yarns.

Ethically handcrafted in our solar powered Scottish workshop.
Infinitely adjustable, our woven wraps can be tied in a variety of ways. Check out the video below for a quick demo on how to tie a baby wrap.
How do I choose the right size wrap?
Our baby wraps come in different sizes, find the right size for you with our Size Guide. All of our fabrics are weight tested up to 45lbs (or about 5 years old).
Our comfortable baby carriers bring many wonderful benefits to parents and children. Learn more about the benefits of carrying.
This is a natural product with an organic scent, no chemical agents are used in the manufacture of the item or its packaging.  
This pattern celebrates the Oakenshield lineage of Dwarf-Kings who ruled over the mines and wealth of The Lonely Mountain. You can find the names of the 3 prominent Kings inscribed in runes on the design - Thrór, Thráin and Thorin as well as their title 'King Under the Mountain' along the borders.
The Hobbit tells the story of Thorin Oakenshield's return to claim the Mountain hoard from the dragon, Smaug, who ousted his grandfather, Thrór from The Lonely Mountain and this design is an ode to that quest and the Dwarves' determination.
The design nods to the motifs and hard lines of Art Deco pieces, creating a series of decorative shields which feature straight-edged interlocking patterns reminiscent of Celtic knots but with a more industrial aesthetic, reflecting the nature of the Dwarves of Middle-earth. Hidden in the artwork are elements indicating the wealth they uncovered and the objects they skillfully crafted.