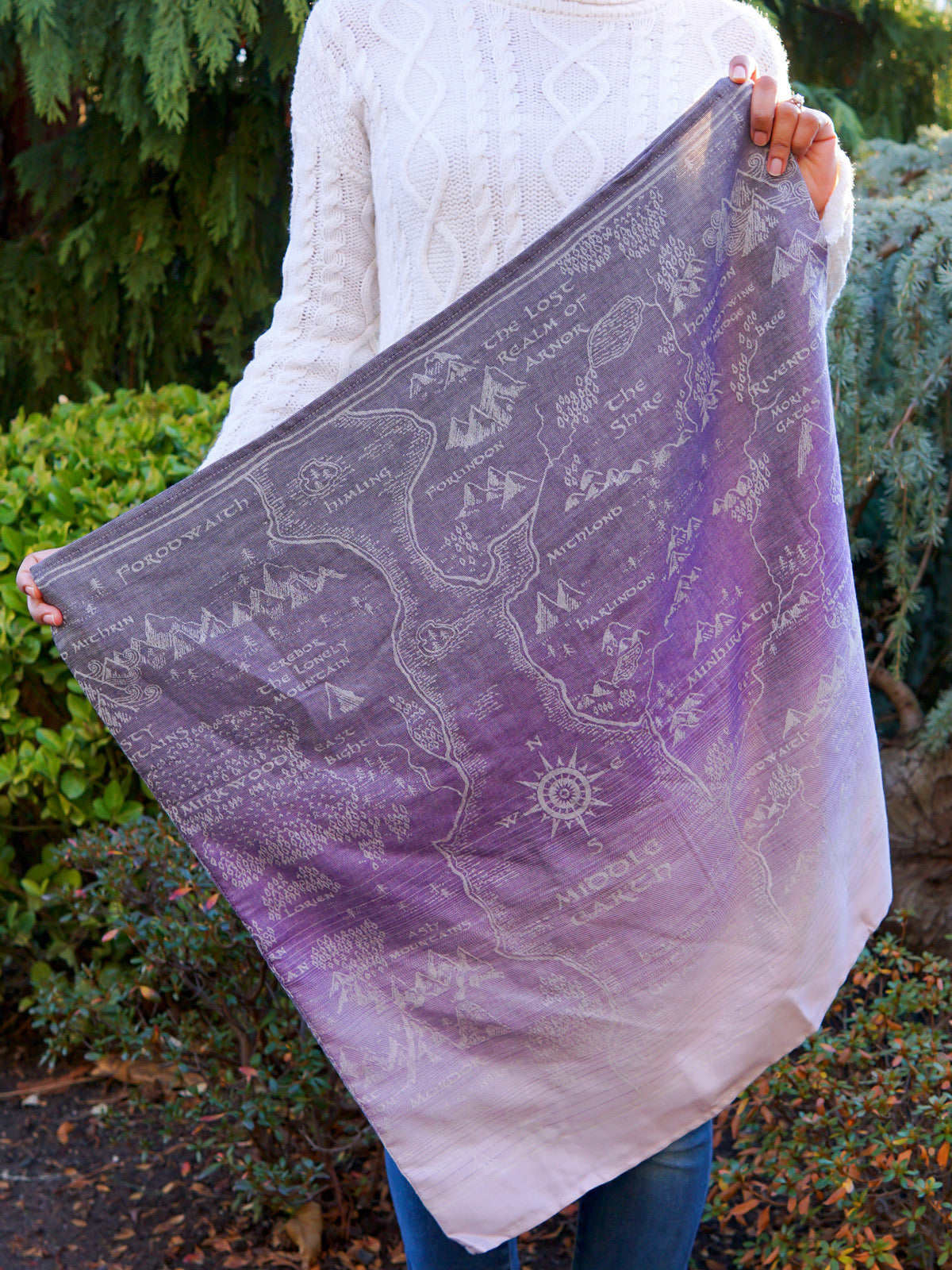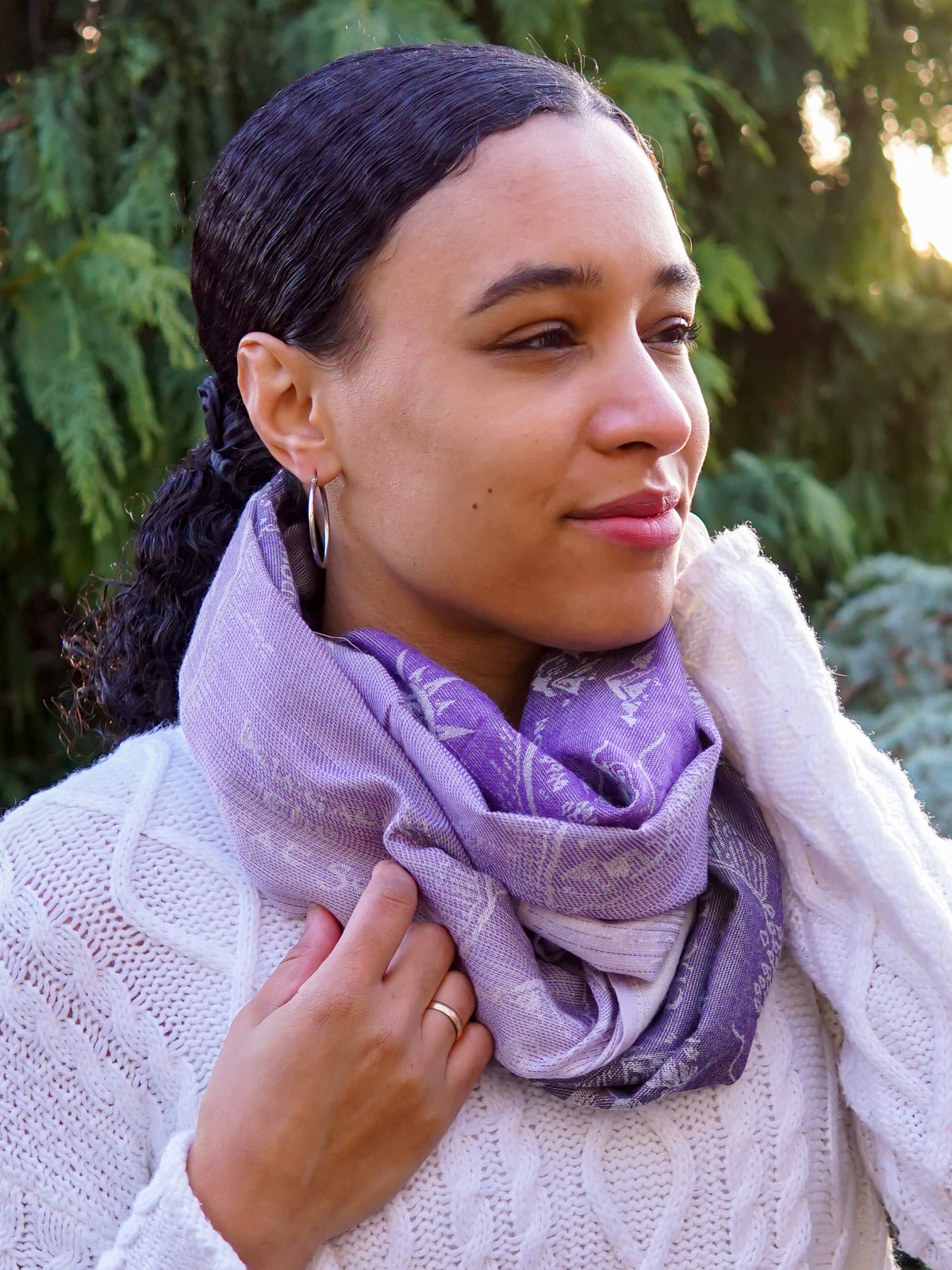 Realm of Middle-earth™ Amethyst Infinity Loop
✔ Lightweight Ceò scarf  
✔ Beautifully soft
✔ Luxurious blend 
This beautiful scarf is woven with premium quality yarns: Egyptian... Read more
Best sellers
Ceo Scarves
Jewel Tones
Lifestyle
Middle-earth
Middle-earth Mother's Day Shop
Middle-earth™ Lifestyle
Middle-earth™ Scarves, Shawls, Infinity Loops & Cowls
Not in Sale
Pinks/Purples/Reds
Realm of Middle-earth
Scarves, Shawls, Infinity Loops & Cowls
Shop All
✔ Lightweight Ceò scarf  
✔ Beautifully soft
✔ Luxurious blend 
This beautiful scarf is woven with premium quality yarns: Egyptian Mako Cotton, silk and cashmere. It is wonderfully soft, with a gentle shimmer and lovely drape - perfect all year round. 
The map of Middle-earth is picked out in natural white on a gentle gradation of purple tones, each tiny detail of the design glistening through the backdrop.
CARE INSTRUCTIONS: Gentle hand wash only.
FABRIC COMPOSITION: 53% Mercerised Egyptian Mako Cotton 28% Cotton 14% Silk 5% Cashmere
FABRIC WEIGHT: 119 gsm
Intricate weaves in premium quality blends, these fine, voluminous scarves beautifully display striking patterns in a stunning range of seasonal colours - an effortless, chic accent to any outfit.
Sumptuous & versatile, our scarves are completed with an on-trend fringed edge.
Drape as a shawl over your evening wear to add easy glamour or layer over everyday outfits as a statement scarf.
Dimensions
Scarves- approx. 200cm x 70cm
Cowls - approx. 70cm wide x 74cm joined to form a loop
Infinity Loops - approx. 70cm wide x approx. 150cm joined to form a long loop
This detailed pattern was hand drawn by Oscha's designers to represent the descriptions of the land of Middle-earth in The Lord of the Rings, from Mordor to The Lonely Mountain, the Belegaer sea to Forodwaith. It features classical map elements such as a compass plus sea, mountain and forest design elements.