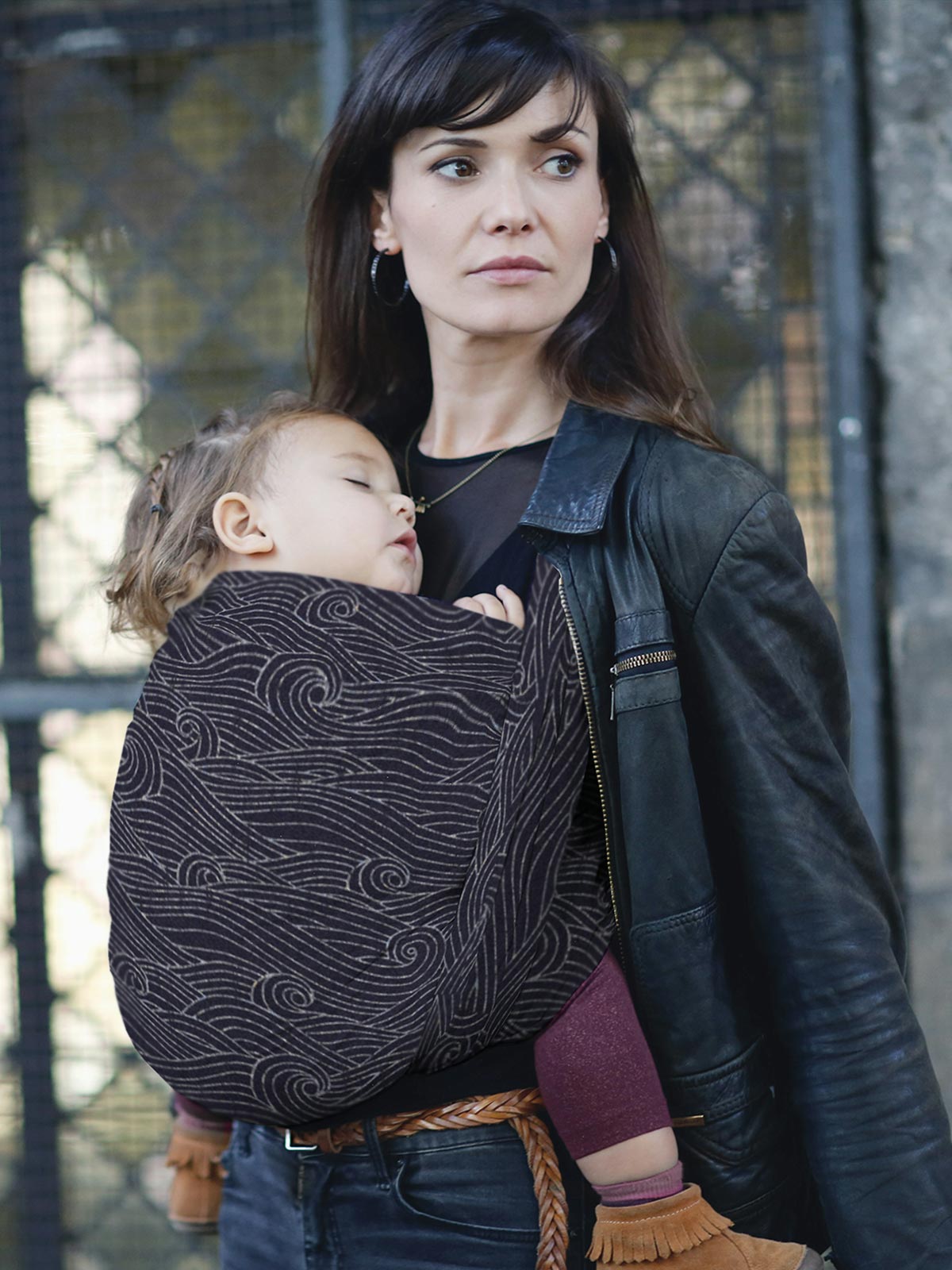 Rei Of Moonlight Spares
✔ Luxe no cotton blend - Confetti Shantung Tussah Silk & Superwash Cashwool
✔ Great all-rounder
✔ Supportive
✔ Gentle cush
Feel... Read more
Only 1 left in stock
Best sellers
Best Slings for Cold Weather
Customer Collaborations
Luxe Collection
New arrivals
Not in Sale
Shop All
Teals/Blues/Greens
✔ Luxe no cotton blend - Confetti Shantung Tussah Silk & Superwash Cashwool
✔ Great all-rounder
✔ Supportive
✔ Gentle cush
Feel like you're diving into moonlit waters with this stunning Rei design. The wave pattern is picked out with Tussah confetti silk in a pale grey blue and its unique dark navy, ecru and light blue nubs and slubs create a glistening water effect. The blues of the Cashwool warp are reminiscent of the waters of a deep Scottish loch.

This is a unique item that is woven on a Superwash Cashwool warp. Superwash Cashwool is a smooth lightweight wool yarn which is soft and mouldable and offers cush, drape and wonderful temperature-regulating properties. The Shantung Tussah silk adds strength and support making this blend a great all-rounder, giving comfy carries for little ones through to toddlerhood and beyond.

This item is part of the Loch Cashwool preorder and the yarns and pattern were carefully selected by the Oscha Slings Official Preorder group. Other items in the collection can be found here.
 Aliya bag & baby carrier pattern placement can be seen in images attached. Please note that the mock up images are just a guide for pattern placement and the final product may be adjusted so more or less of the pattern is visible.
Oscha Slings are ethically handcrafted in Scotland.
CARE INSTRUCTIONS: Hand washing is recommended, although a silk cycle on a known reliable machine may be used at your own risk. Use a suitable silk detergent. Hang to dry, avoiding direct sunlight and iron on a cool setting.
FABRIC COMPOSITION: 50% Superwash Cashwool 50% Confetti Shantung Tussah Silk, approx. 61-70cm wide.
FABRIC WEIGHT: 314gsm