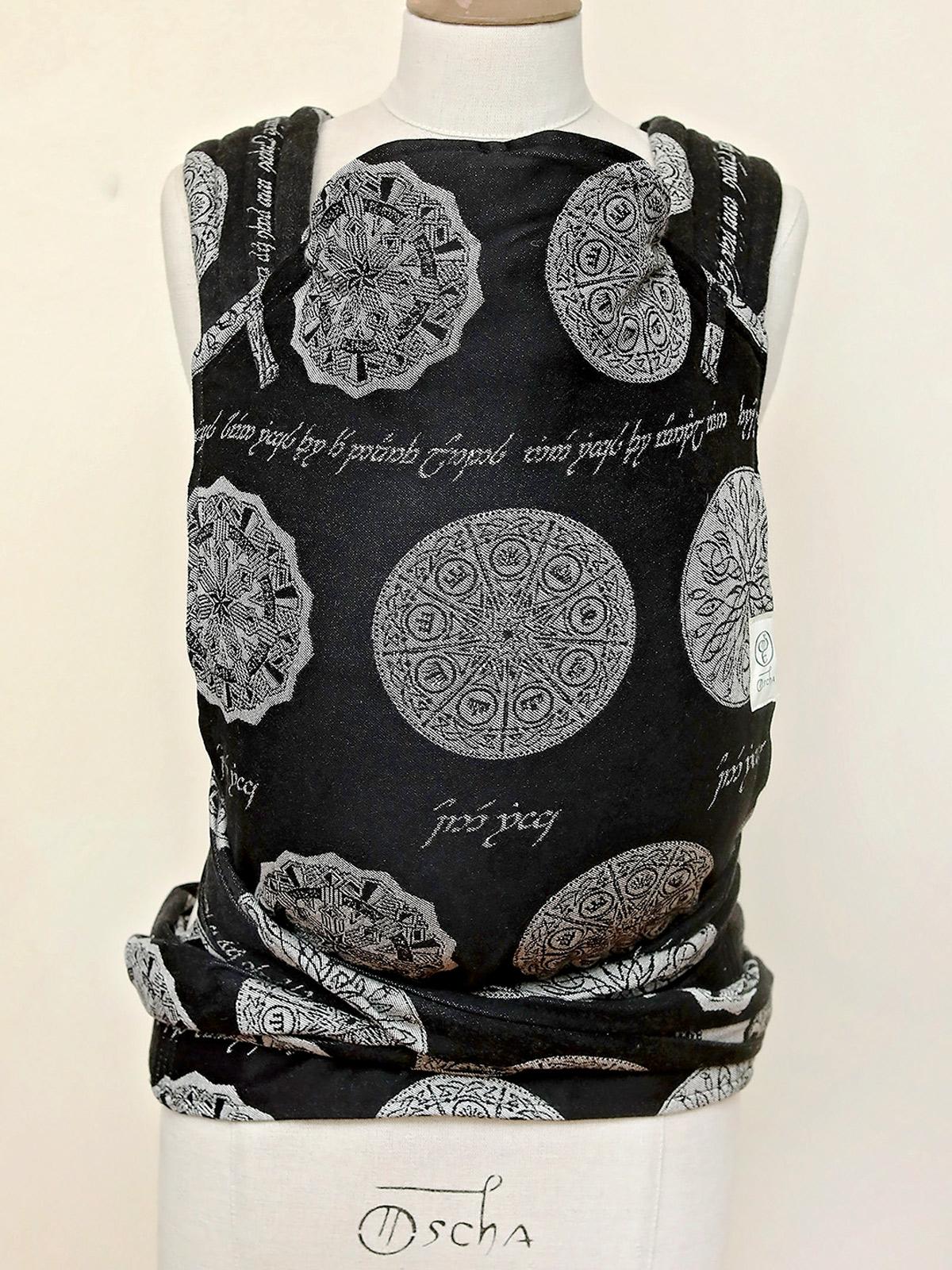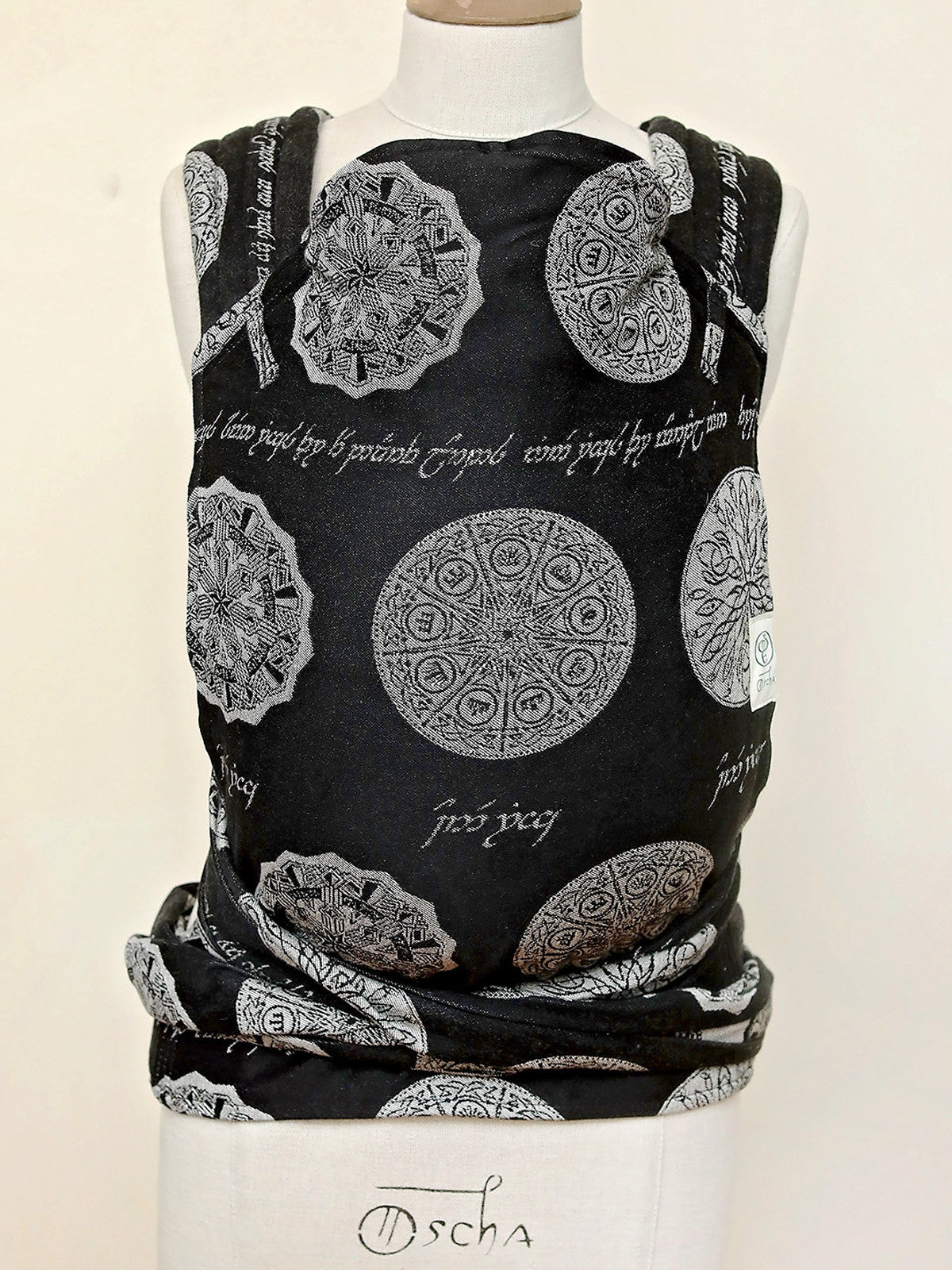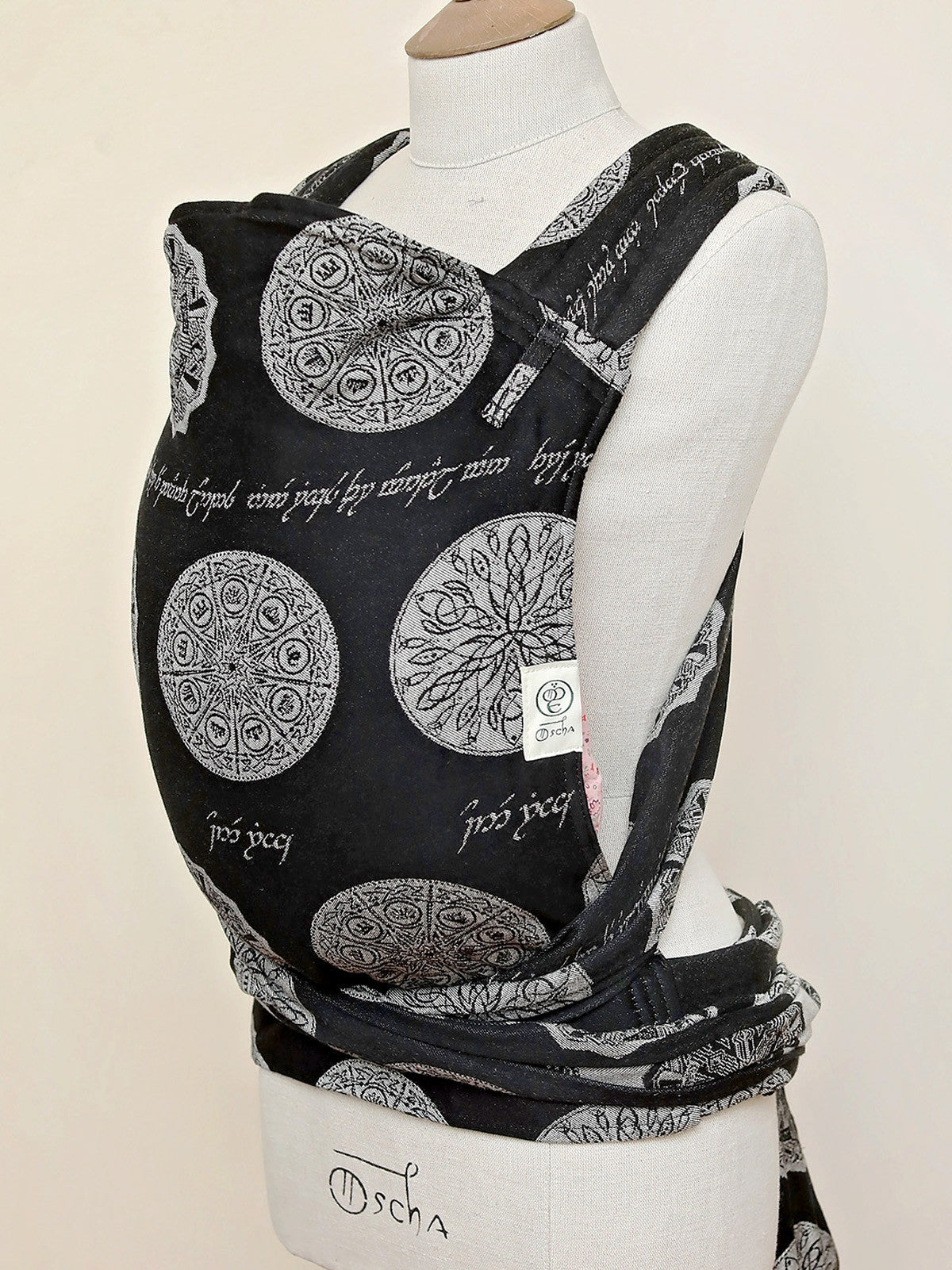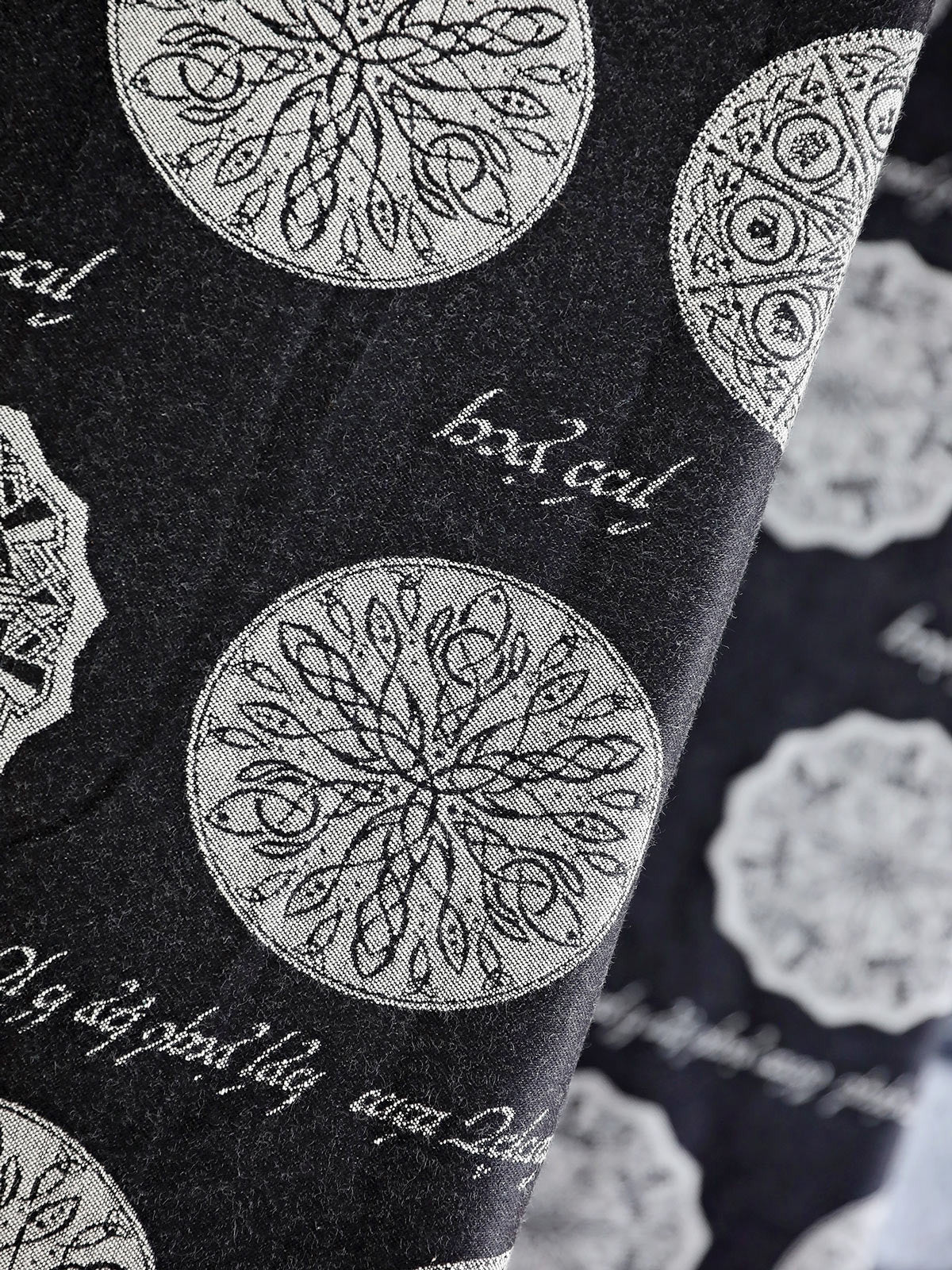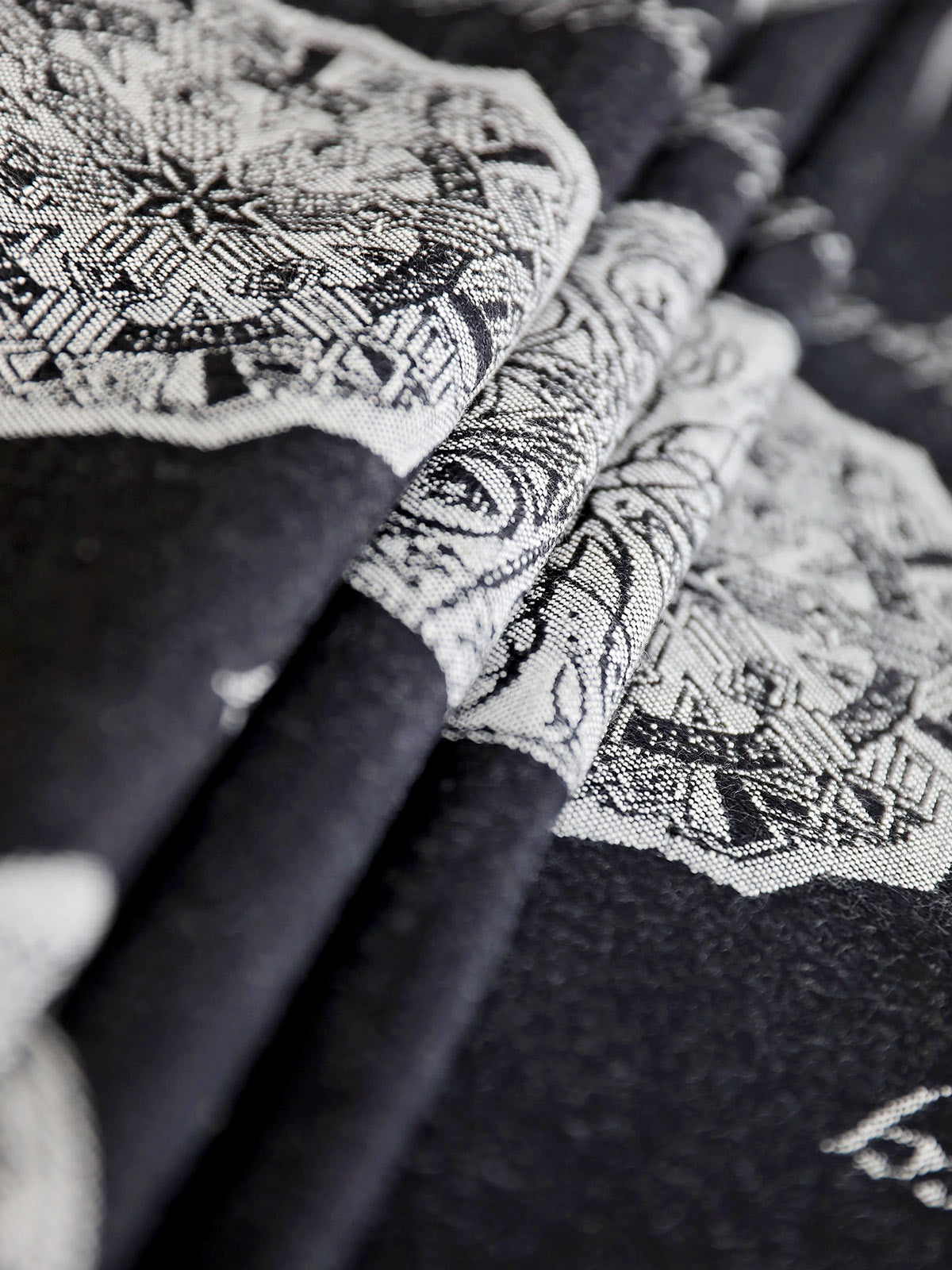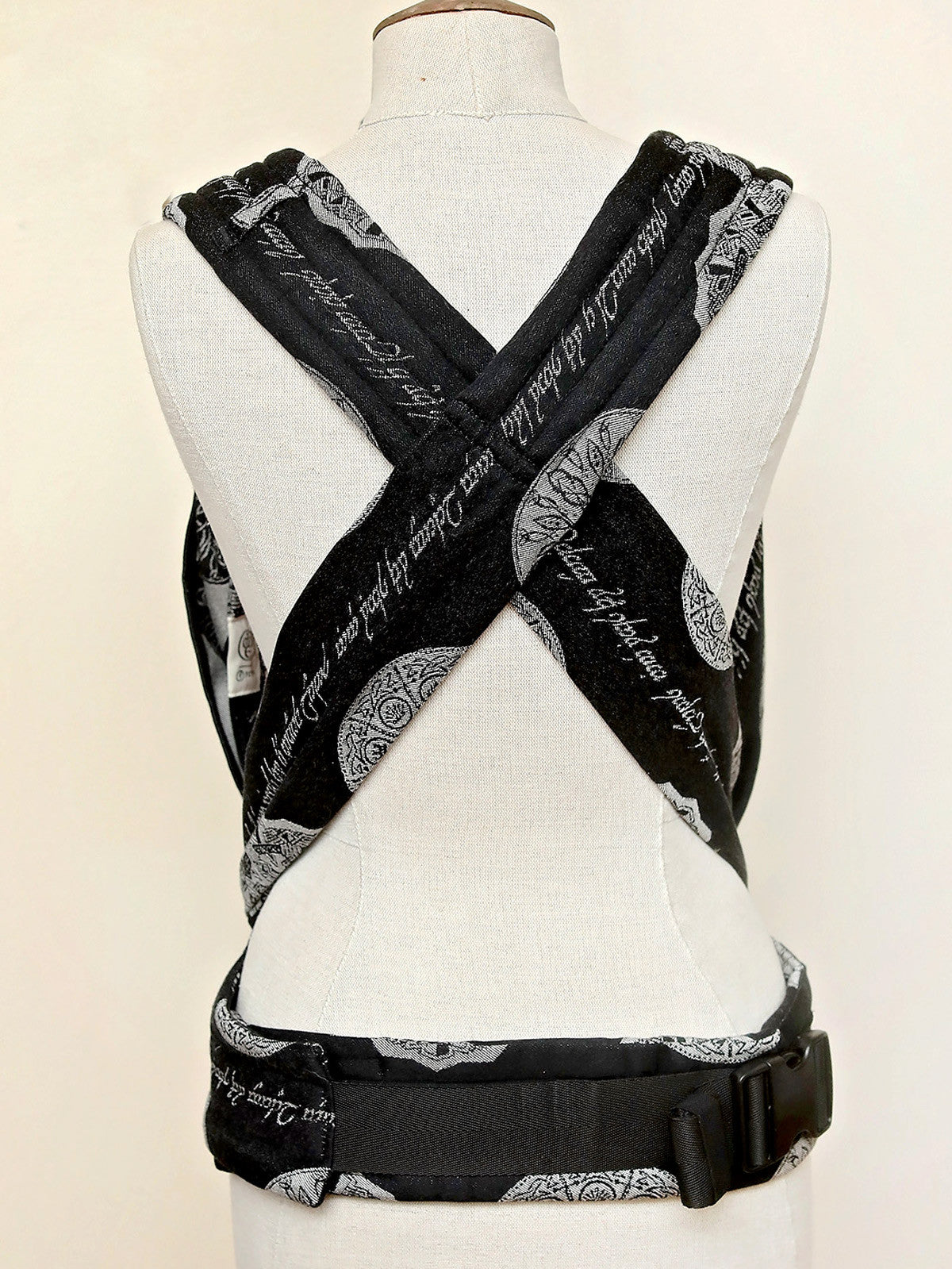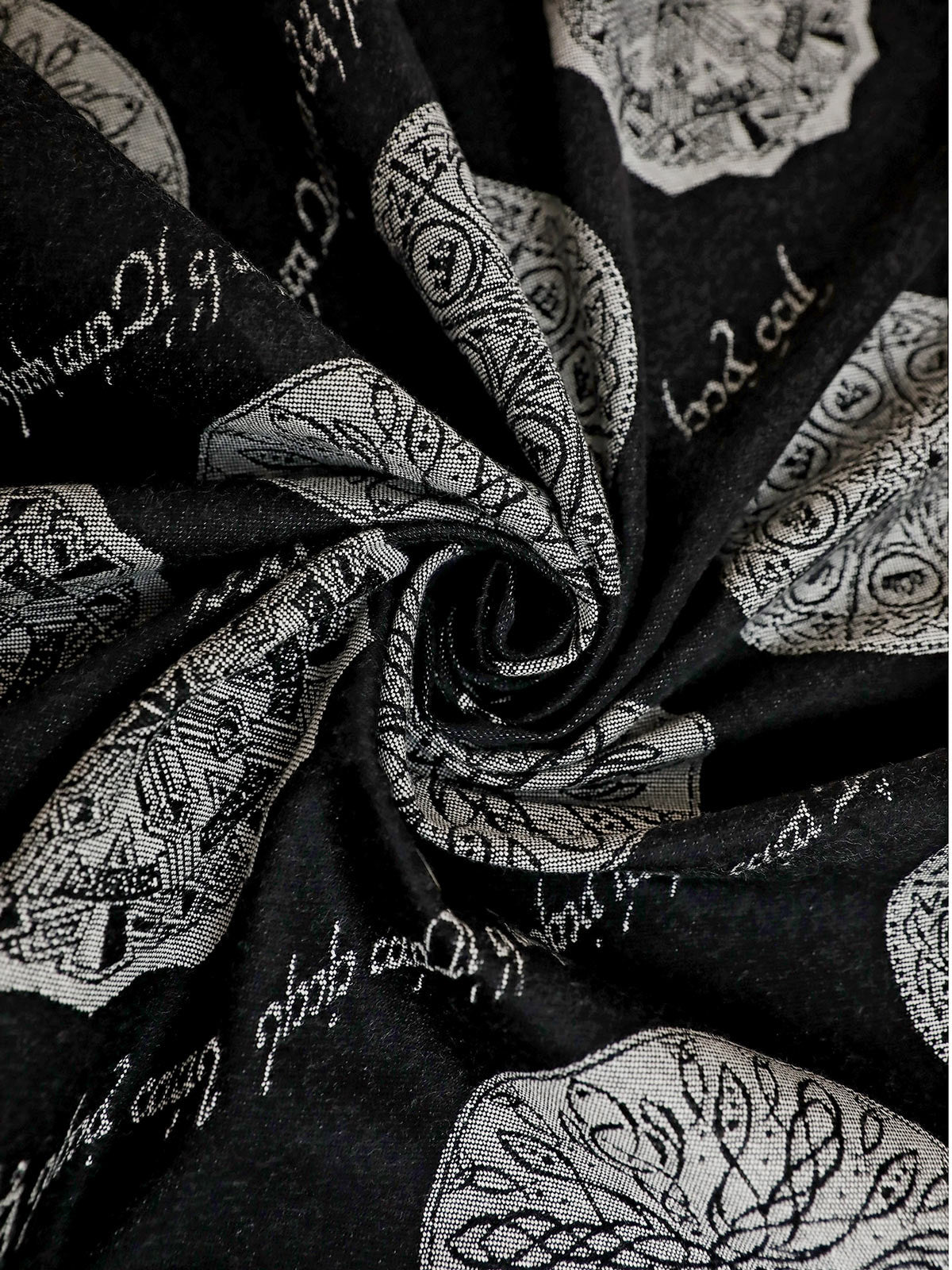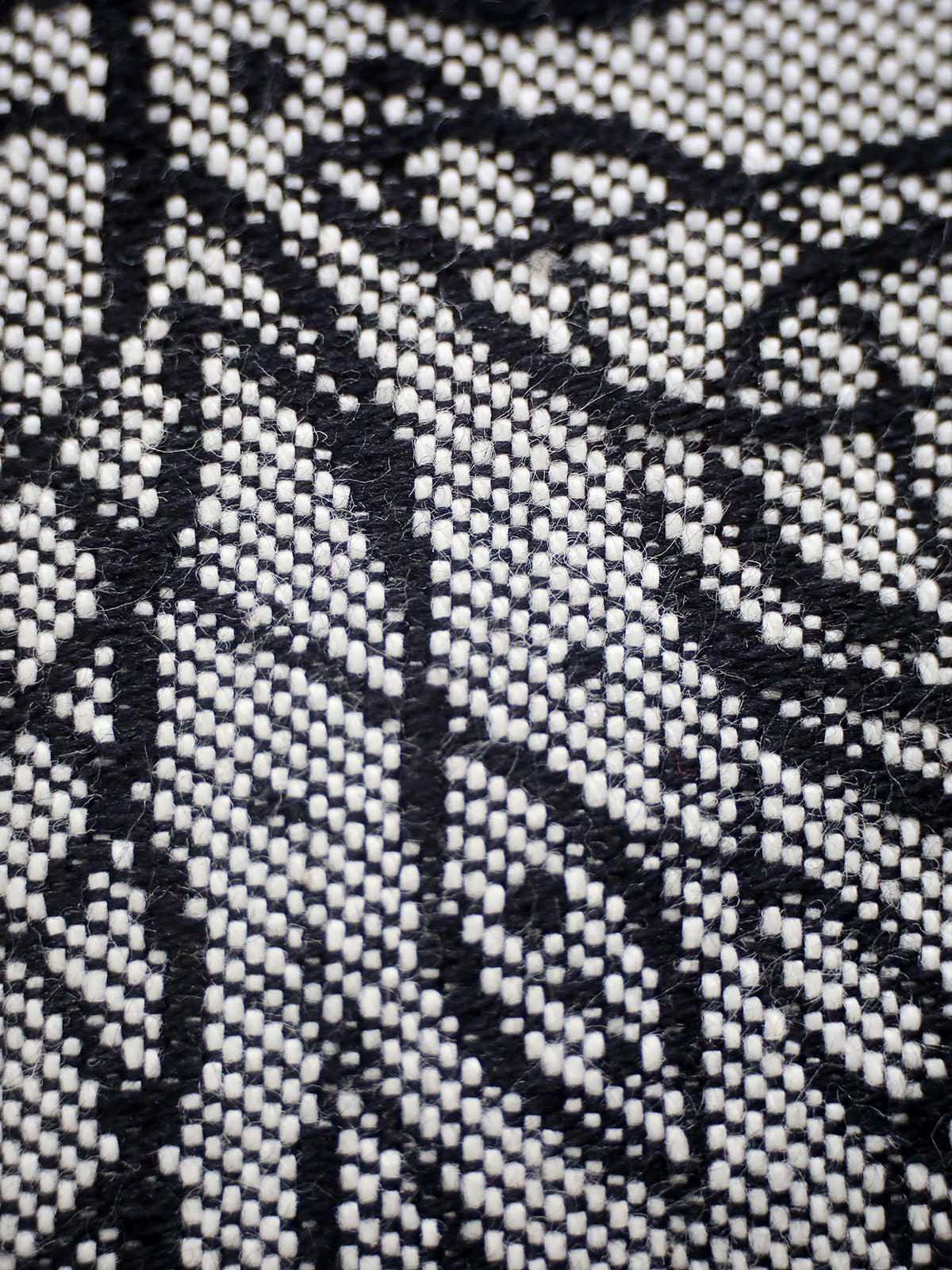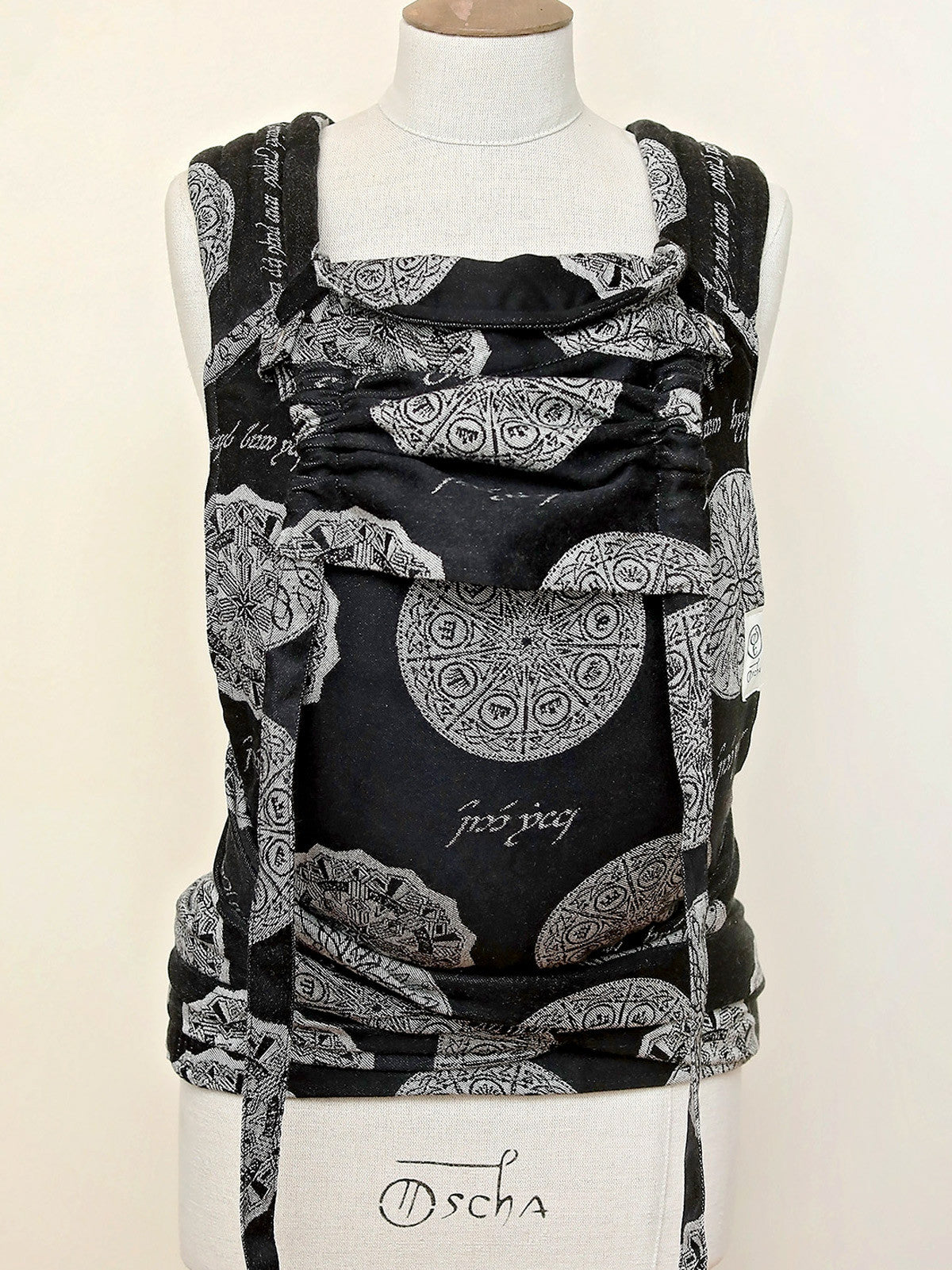 Rings of Power™ Ithildin Cairis Carrier
This elegant fabric is bound to become an instant classic:... Read more
Only 1 left in stock
Babywearing
Best sellers
Cairis Baby Carrier
Dark Colours
Fathers Day Shop
Gifts for New Parents
Last Chance
Middle-earth
Middle-earth Gifts for New Parents
Middle-earth™ Babywearing
Middle-earth™ Cairis Carrier
Middle-earth™ Last Chance
Neutral Tones
Newborn Friendly Slings
Not in Sale
Rings of Power
Shop All
Tag Test
Toddlerworthy Slings
This elegant fabric is bound to become an instant classic: symbols for the 19 rings of power are glistening on our all-black backdrop. Our 100% cotton fabrics are woven to be soft, supportive and breathable to guarantee the comfiest carries for you and your wee one. Suitable for any occasion, any climate and children of all ages this fabric ticks all the boxes!
Read more about our iconic Rings of Power design on our blog.
Part of our Middle-earth Collection
Versatile Cairis Carrier
Vegan yarns: BCI organic cotton.
By using BCI cotton we ensure that our cotton meets the Better Cotton Initiative's high standards of environmental, economic and social responsibility.
This item is part of the Middle-earth Collection, inspired by The Lord of the Rings™.
Rings of Power, Ithildin, Middle-earth, The Hobbit, The Lord of the Rings and the characters, items, events and places therein are trademarks of The Saul Zaentz Company d/b/a Middle-earth Enterprises (SZC) and are used under license by Oscha Slings. All rights reserved.


Oscha Slings are ethically handcrafted in Scotland and come with a Peace Of Mind Guarantee.
CARE INSTRUCTIONS: Spot clean your Oscha carrier and hang to dry where possible. Avoid labels when ironing.
FABRIC COMPOSITION: 100% BCI Organic Combed Cotton, approx. 61-70cm wide.
FABRIC WEIGHT: 281gsm
Simple and stylish, the Cairis is a lightweight half-buckle baby carrier that gives you the comfort of wrapping and the ease of buckles. Learn all about the Cairis.
Why choose the Oscha Cairis baby carrier?
Available in Baby, Toddler & Preschool sizes.

Strata-linea padded, buckle waistband - for supreme comfort.

Adjustable tie straps.

Front & back carries, ergonomic position.

Unique hand drawn designs in beautiful colours.

Jacquard woven with organic, responsibly sourced yarns in our solar powered Scottish workshop.
Check out the videos to see how quick and east the Cairis is to use. 
Learn all about the wonderful babywearing benefits.
The Cairis carrier has been safety tested to BS EN 13209-2:3005 & ASTM:F2236-14 and are in the International Hip Dysplasia Institute's list of "hip healthy" products.
Comes in two sizes: Baby and Toddler. Baby is suitable from 0-30 months (7-45lbs). Toddler is suitable from 2-5 years (25-45lbs). Learn more or see 'Size Guide' link above.
The Rings of Power are described in The Lord of the Rings trilogy as magical rings which gift the wearer special powers. Symbols for the 19 rings of power that were crafted are brought together in this design. Each circular emblem denotes the bearers of the three groups of magical rings: Elves, Dwarves & Men.
A flowing border names each of the groups in Elvish - 'Three Rings for the Elven Kings, Seven Rings for the Dwarf Lords, Nine Rings for mortal Men'. Under each emblem reads - 'One Ring' - connecting them all forever.
You can also find a version of the design with 4 rows of the pattern, ideal for scarves or for those who prefer the detail of a smaller scale.
Our blog post tells the story of the making of the Rings of Power and goes into detail on each element of the design.