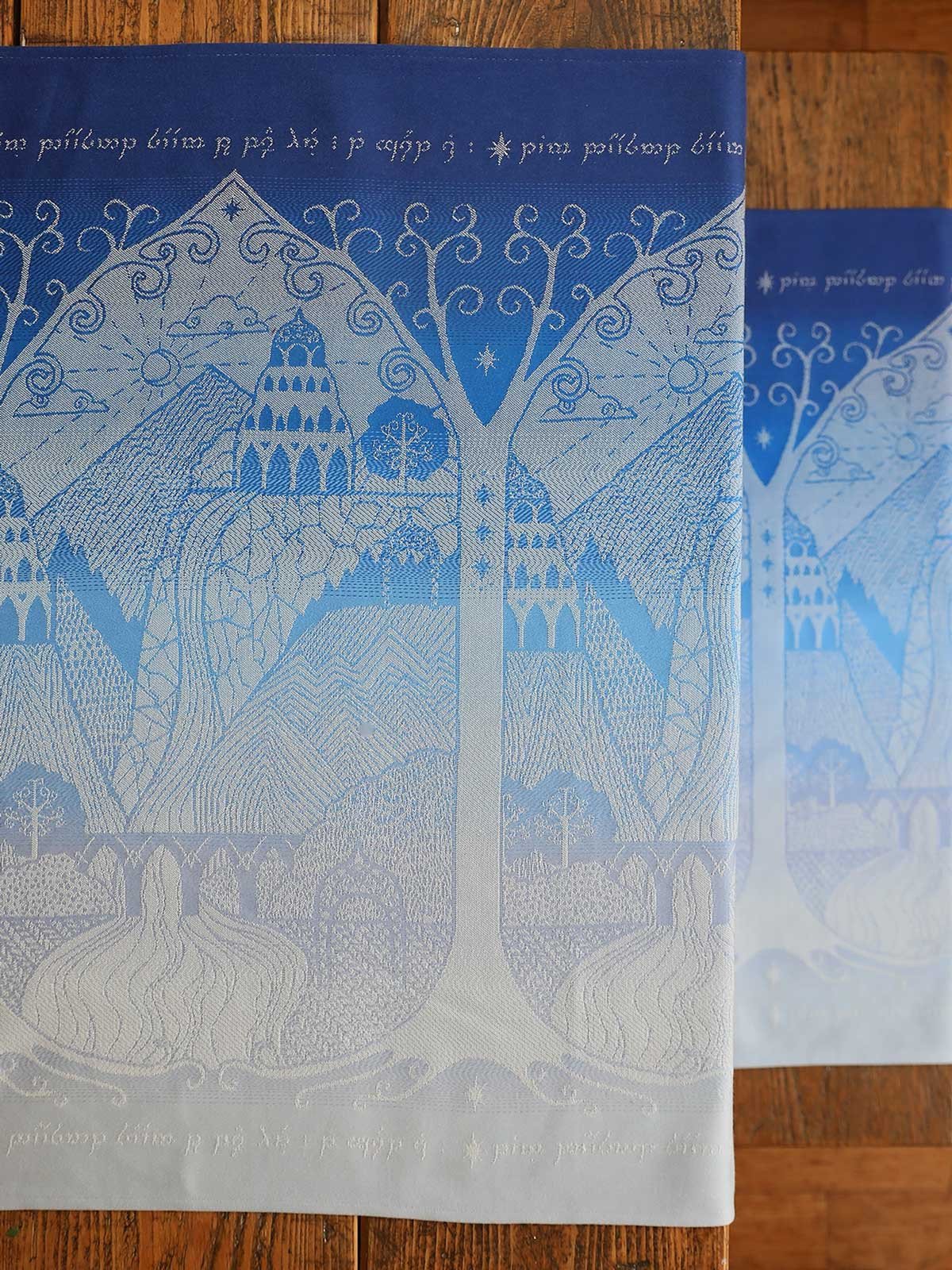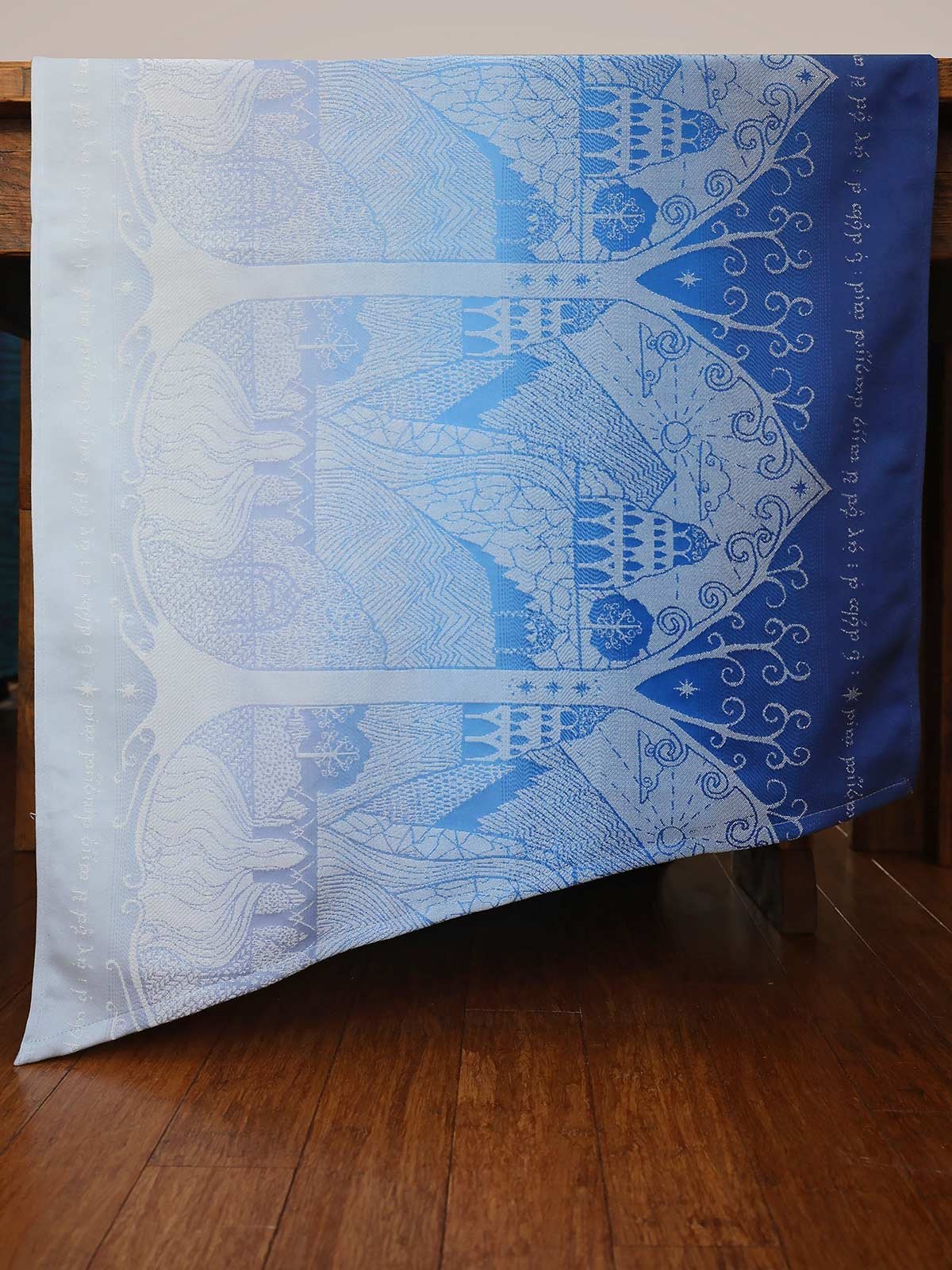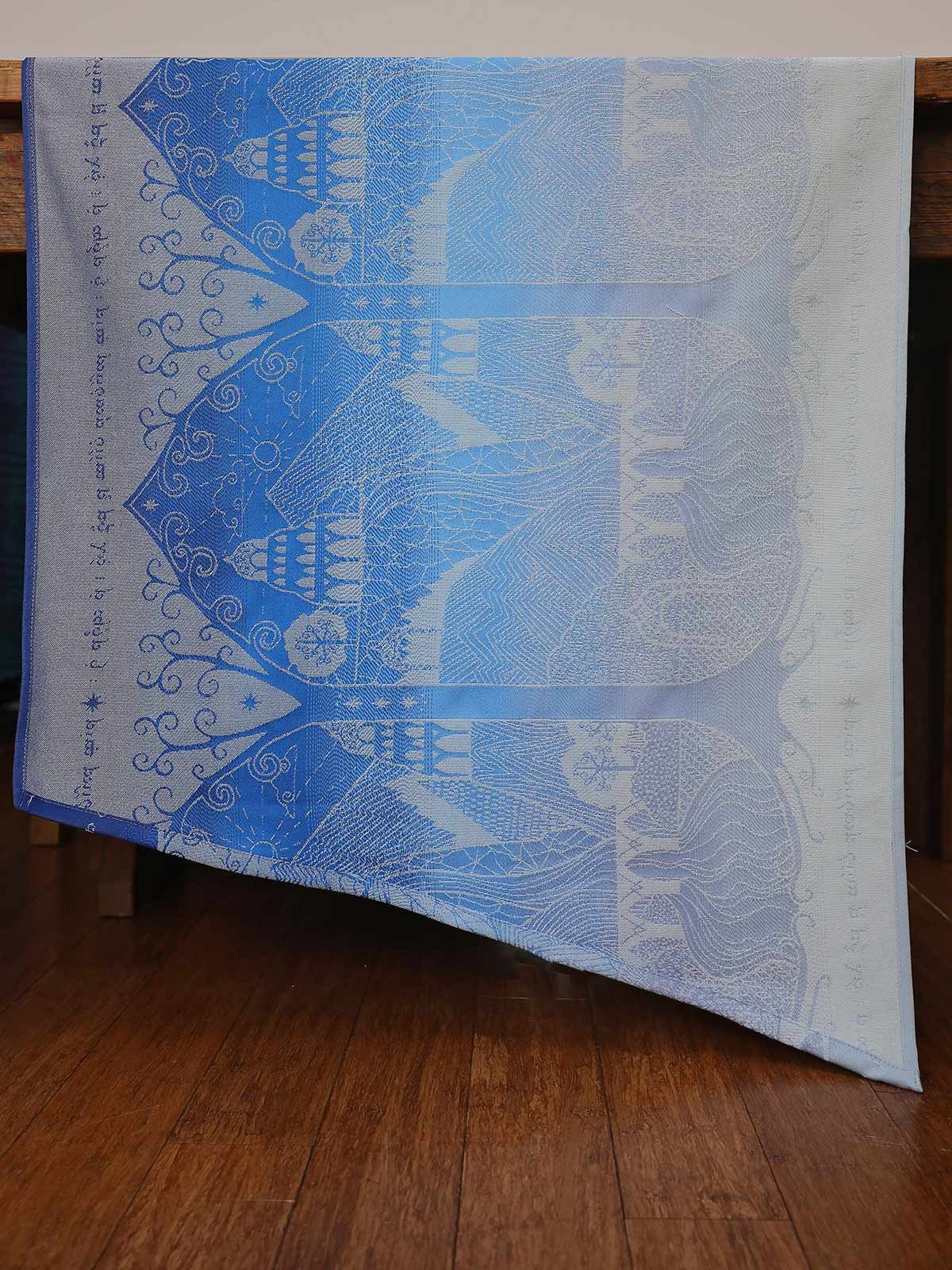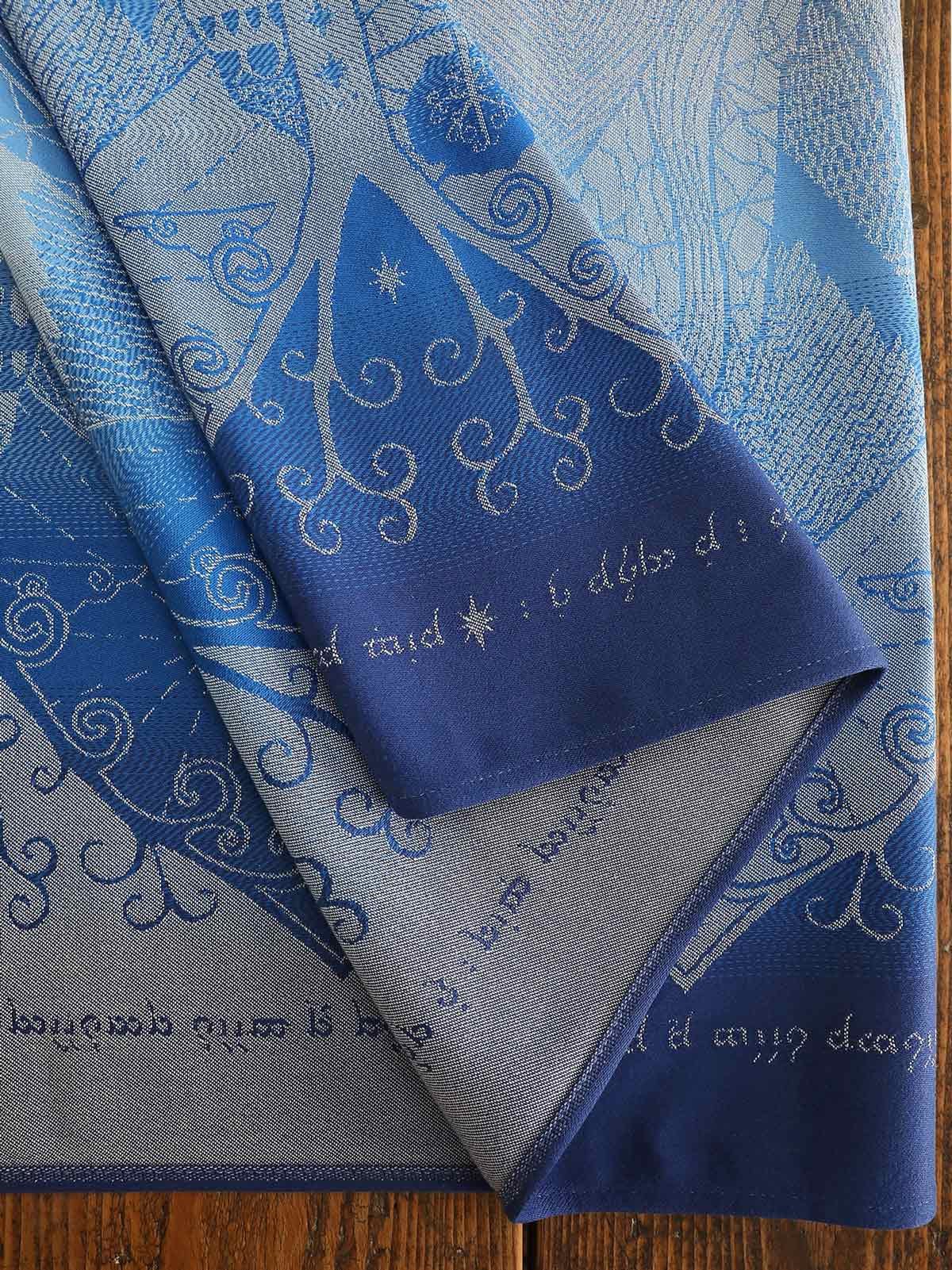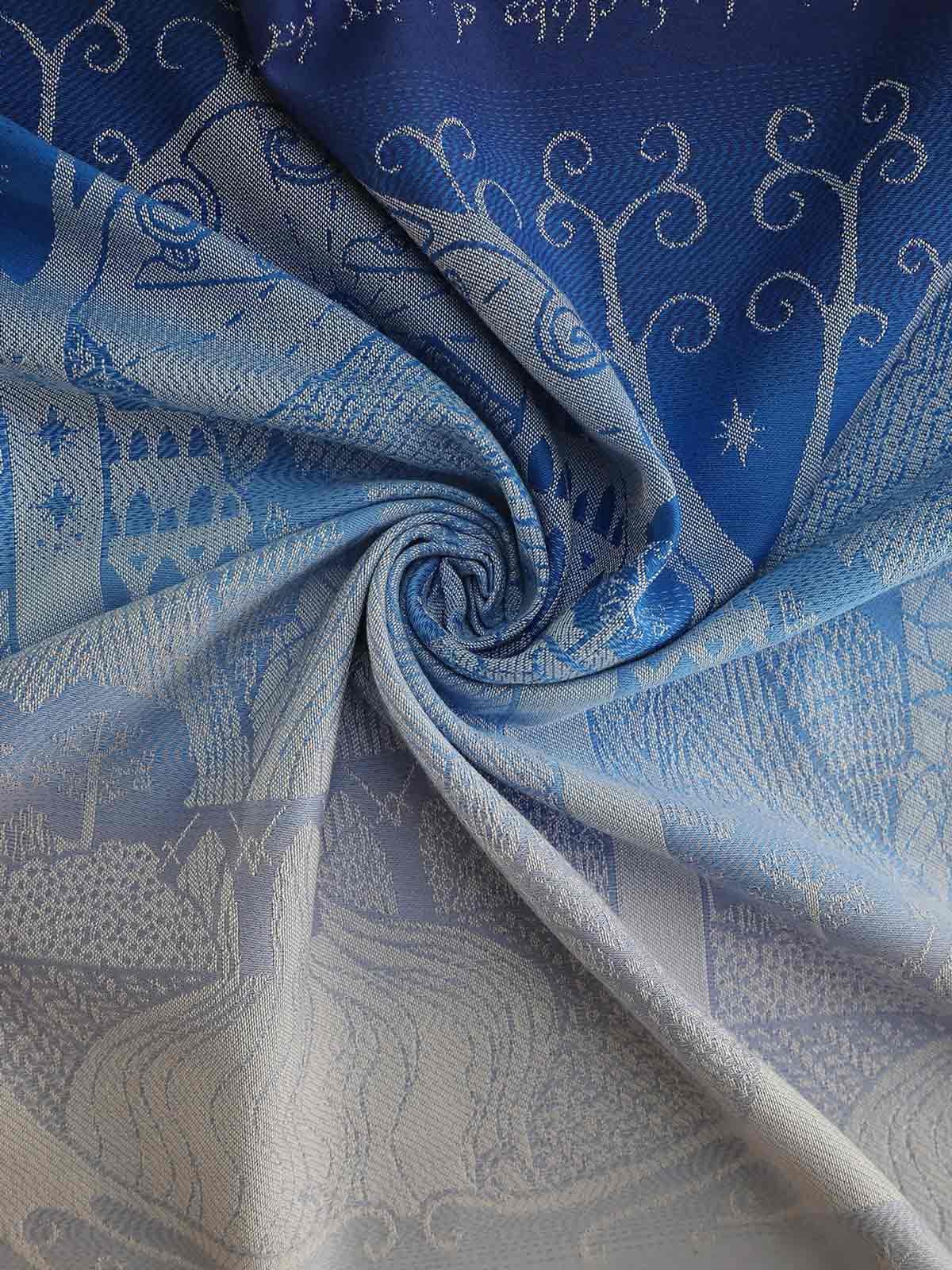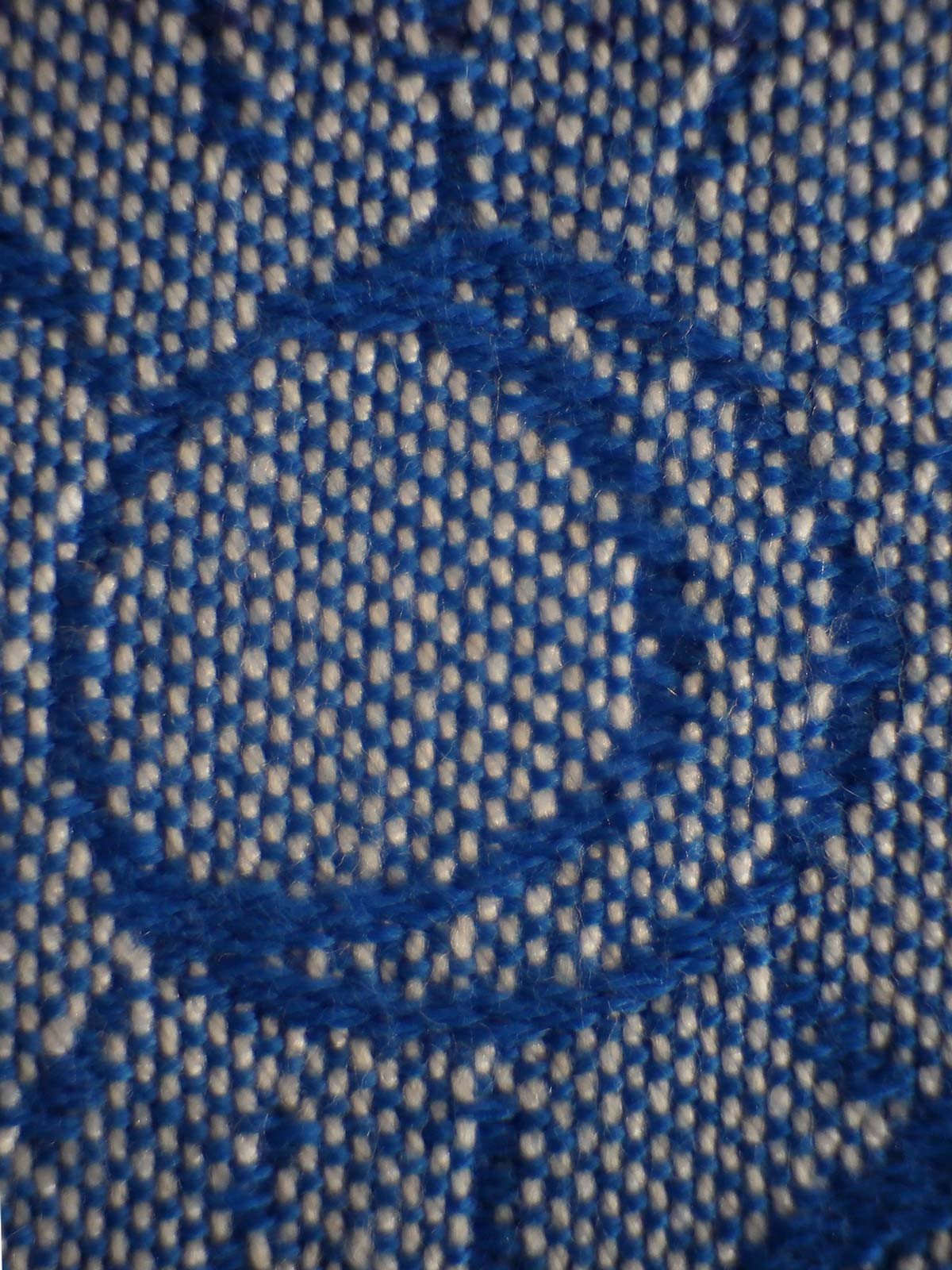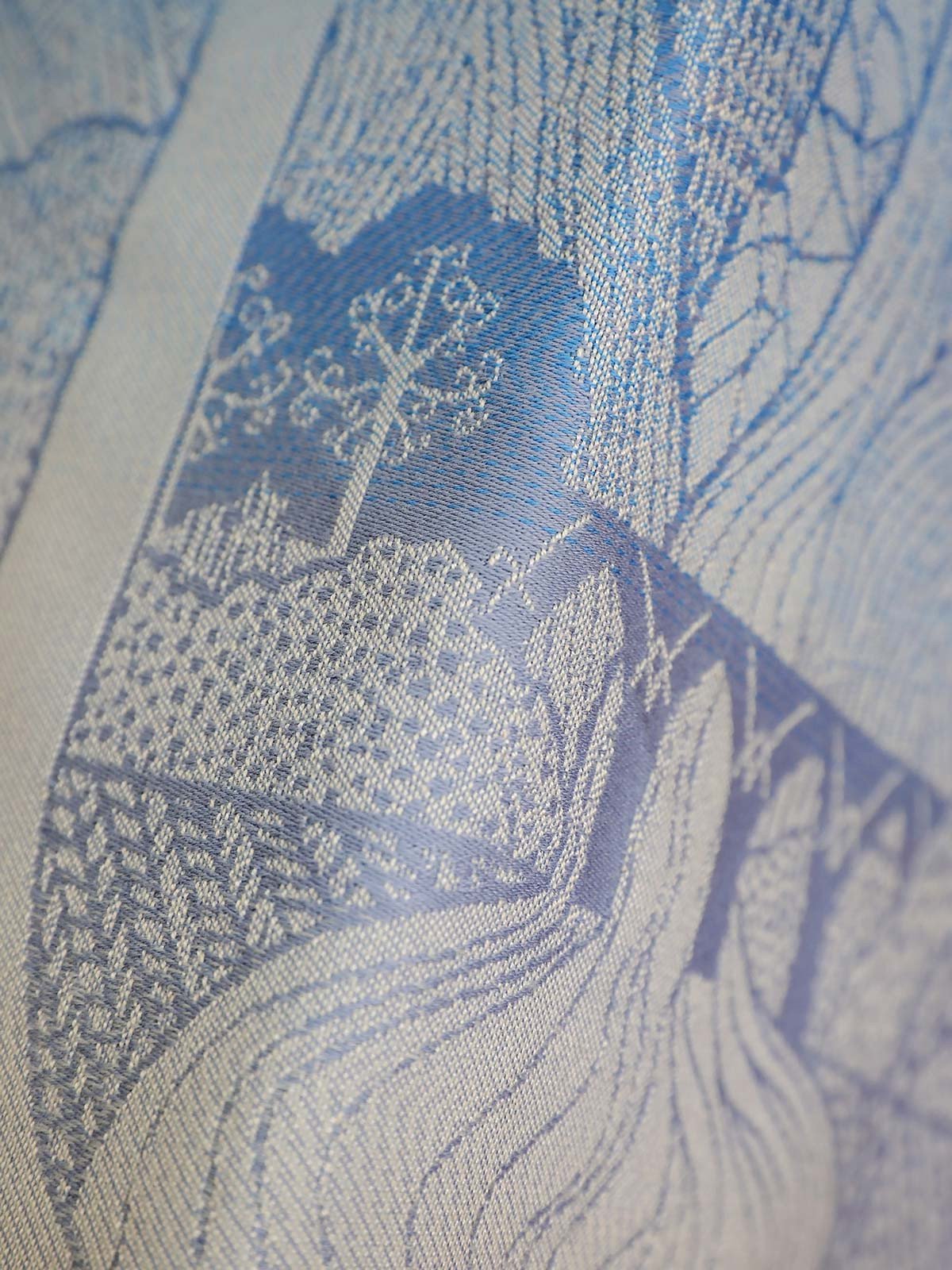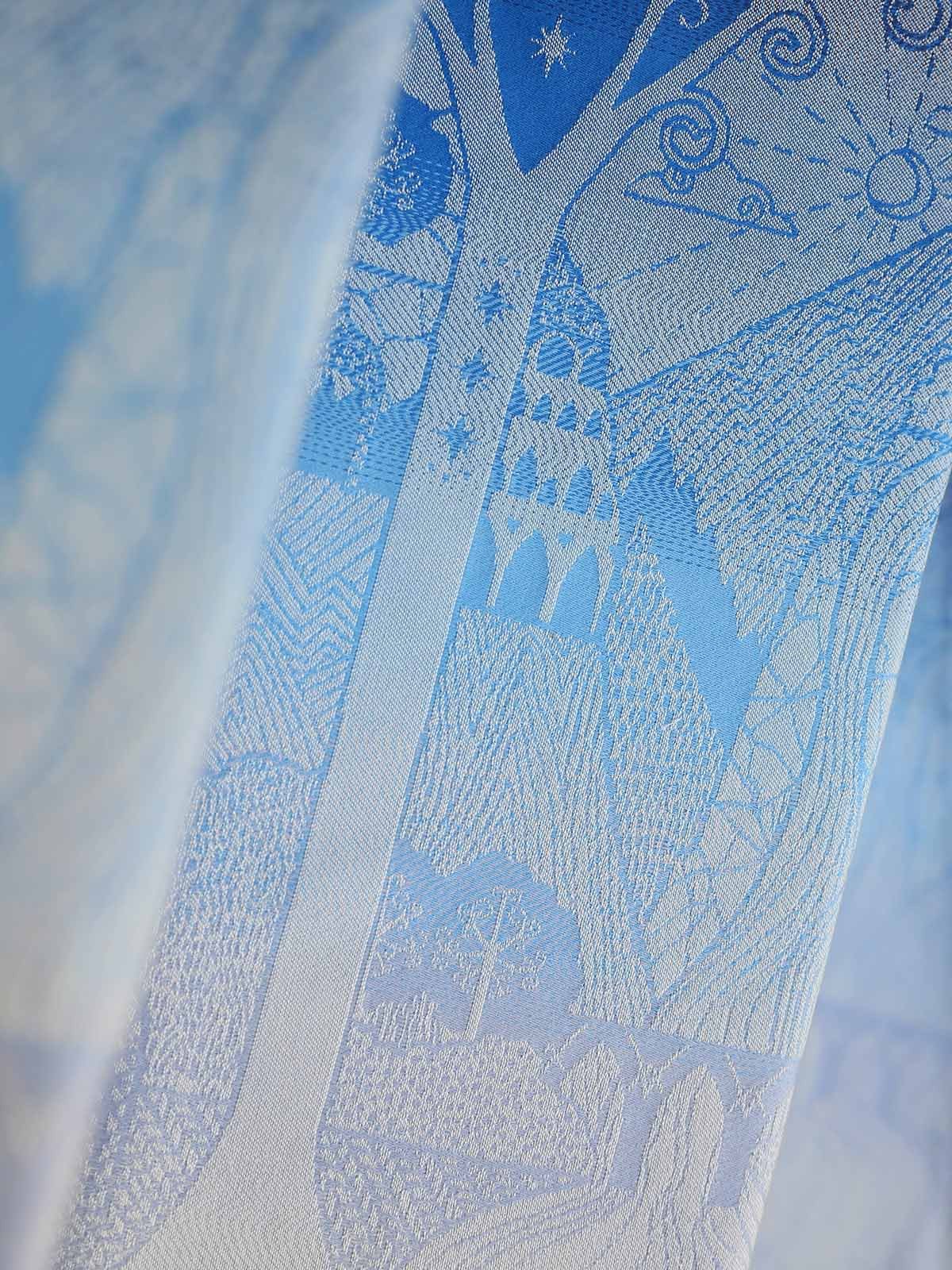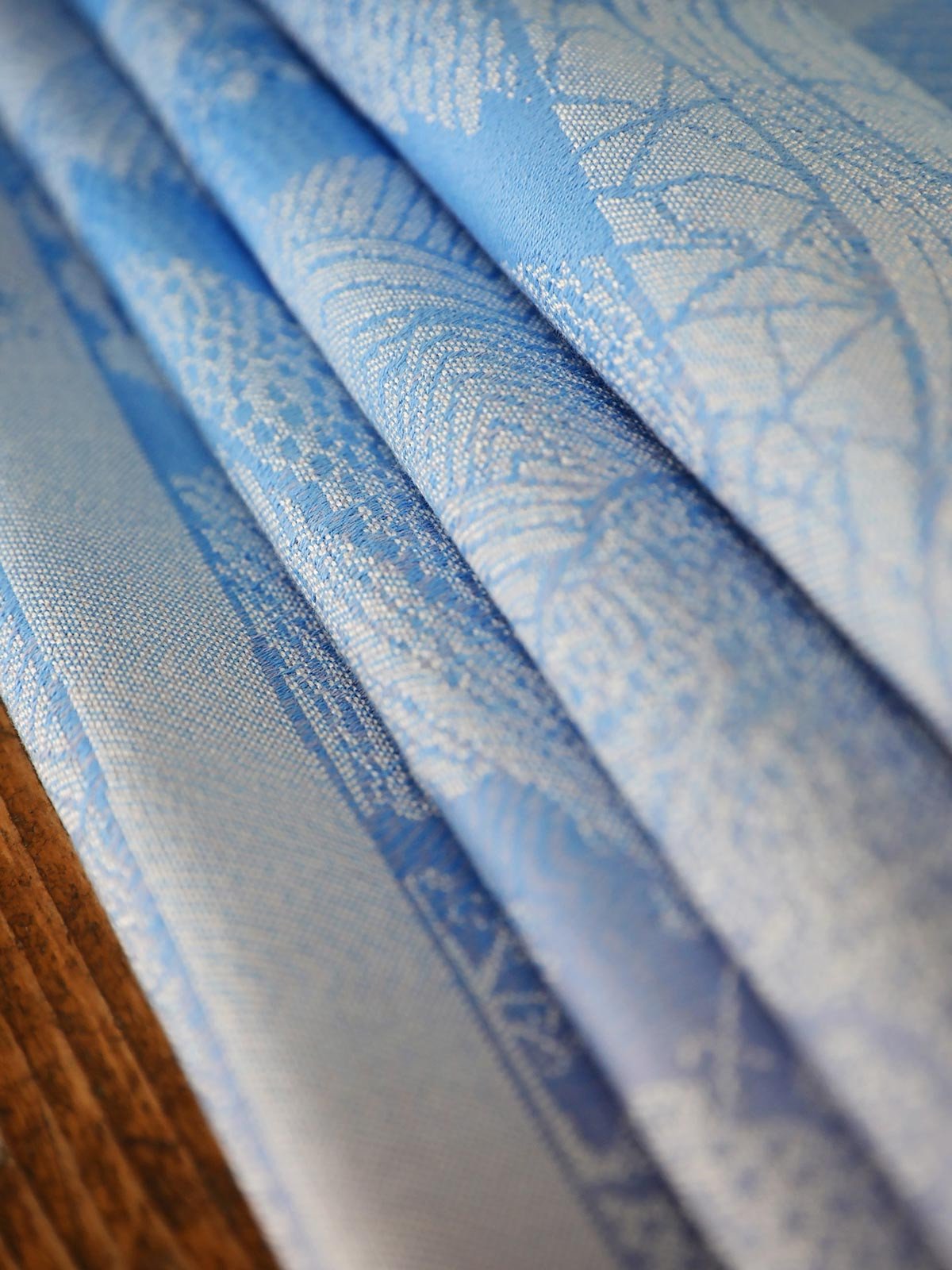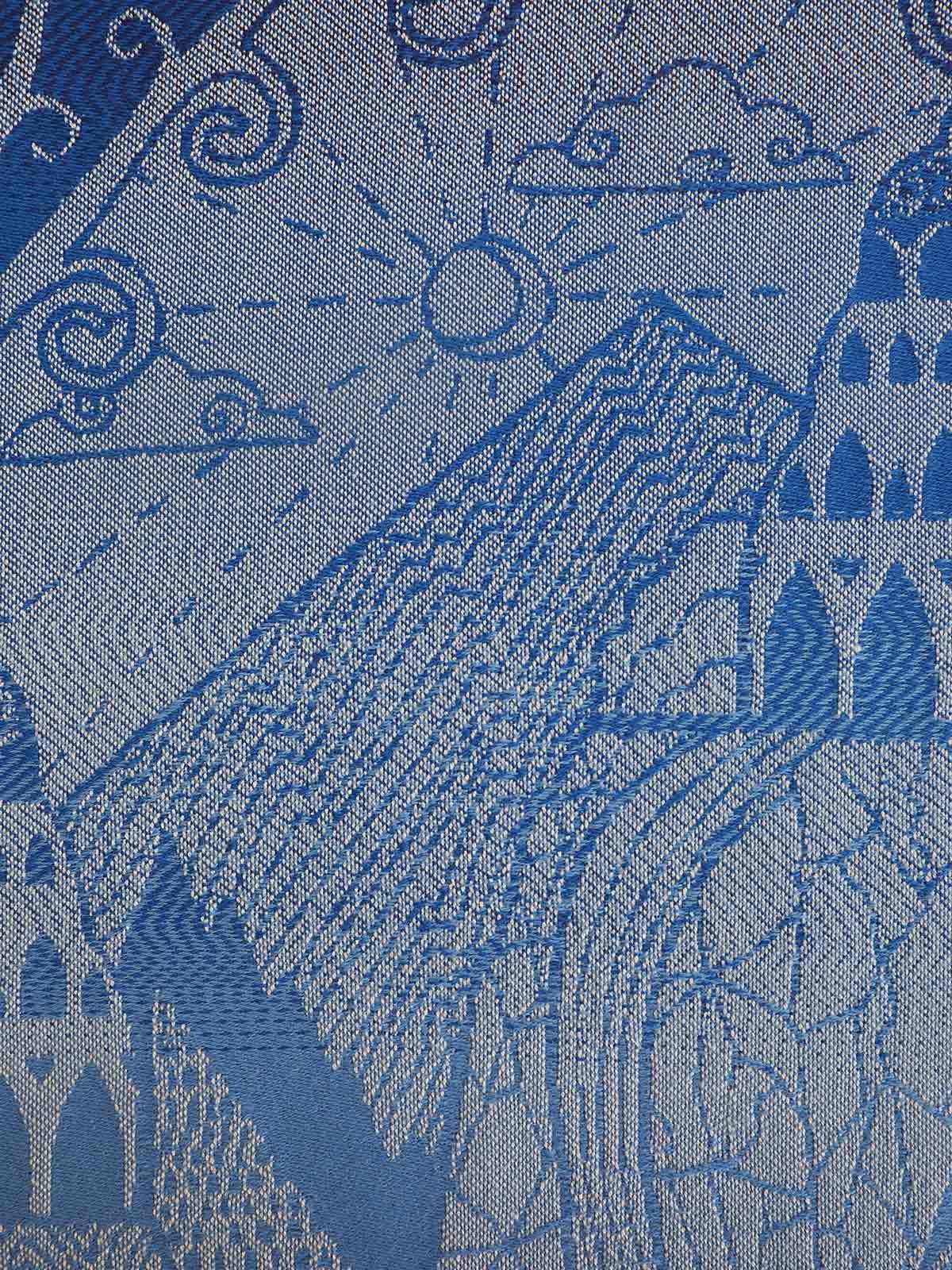 Rivendell™ Aduial Fabric Pieces
Wonderfully soft, mouldable and malleable, this fabric is truly a dream to wrap with. The silky texture is... Read more
Best sellers
Fabric Pieces for Crafting
Lifestyle
Middle-earth
Middle-earth™ Fabric Pieces for Crafting
Middle-earth™ Lifestyle
Neutral Tones
Not in Sale
Rivendell
Shop All
Teals/Blues/Greens
Wonderfully soft, mouldable and malleable, this fabric is truly a dream to wrap with. The silky texture is balanced out with a slight grip that comes from the Rivendell design. This fabric also has a gentle diagonal stretch making it perfect for new wrappers as it is easy and lovely to work with. Aduial is the Sindarin word "evendim" or the 'second twilight', which this colourway is named for as it depicts the soft tones of dusk. Rivendell features a beautiful design of the Elven town with the outlines of the intricate Elven architecture rising up above the spiralling trees. It is impossible not to be drawn to the beautiful shimmer of the blue gradation that comes from the shiny Tencel yarn. Tencel is a yarn made from wood pulp using a closed loop system, softer and stronger than most cottons it also uses much less water and land making it a great eco-friendly alternative. This fabric is also woven with BCI cotton and organic cotton which together with Tencel make for a strong and supportive vegan fabric that is suitable for children of all ages. By using BCI cotton we ensure that our cotton meets the Better Cotton Initiative's high standards of environmental, economic and social responsibility. Our BCI cotton is also organic, meaning it is grown with care and without chemicals keeping the land, and farmers, healthy. This item is part of the Middle-earth Collection, inspired by The Lord of the Rings™. Rivendell, Aduial, Imladris, Sindarin, The Lord of the Rings and the characters, items, events and places therein are trademarks of The Saul Zaentz Company d/b/a Middle-earth Enterprises (SZC) and are used under license by Oscha Slings. All rights reserved.
CARE INSTRUCTIONS: Wash at 30 degrees. Do not use bleach or fabric softener. Do not tumble dry, lay flat to dry. Iron on a cool setting. FABRIC COMPOSITION: 54% BCI Organic Combed Cotton, 20% Organic Cotton, 26% Tencel, 66cm. FABRIC WEIGHT: approx. 302gsm
Perfect for crafters, this is a fantastic opportunity to purchase a piece of one of our iconic fabrics. 
Why choose Oscha Fabric Pieces?
Perfect for crafters!
Jacquard woven & made with organic, responsibly sourced yarns.
Ethically handcrafted in our solar powered Scottish workshop.
The fabric pieces come unhemmed in either 0.5m, 1m or 1.5m long x approximately 70cm wide (see details and care tab for exact width of each fabric).
*Please note our fabric is only available in the lengths you select, multiple purchases will be sent as separate pieces.
Rivendell is described in the works of Tolkien as a peaceful, magical sanctuary established by Elrond and located at the edge of a narrow gorge, hidden in the foothills of the Misty Mountains. According to The Hobbit, "Evil things did not come into that valley". 
The pattern is influenced by a linocut printing style - with fine, clear lines creating texture and movement and whimsical story-book imagery. It features Elven houses nestled into the Valley sides and flowing waterfalls.
A quote in Elvish flows along the borders from Bilbo on The Last Homely House East of the Sea. It reads: "Time doesn't seem to pass here: it just is."