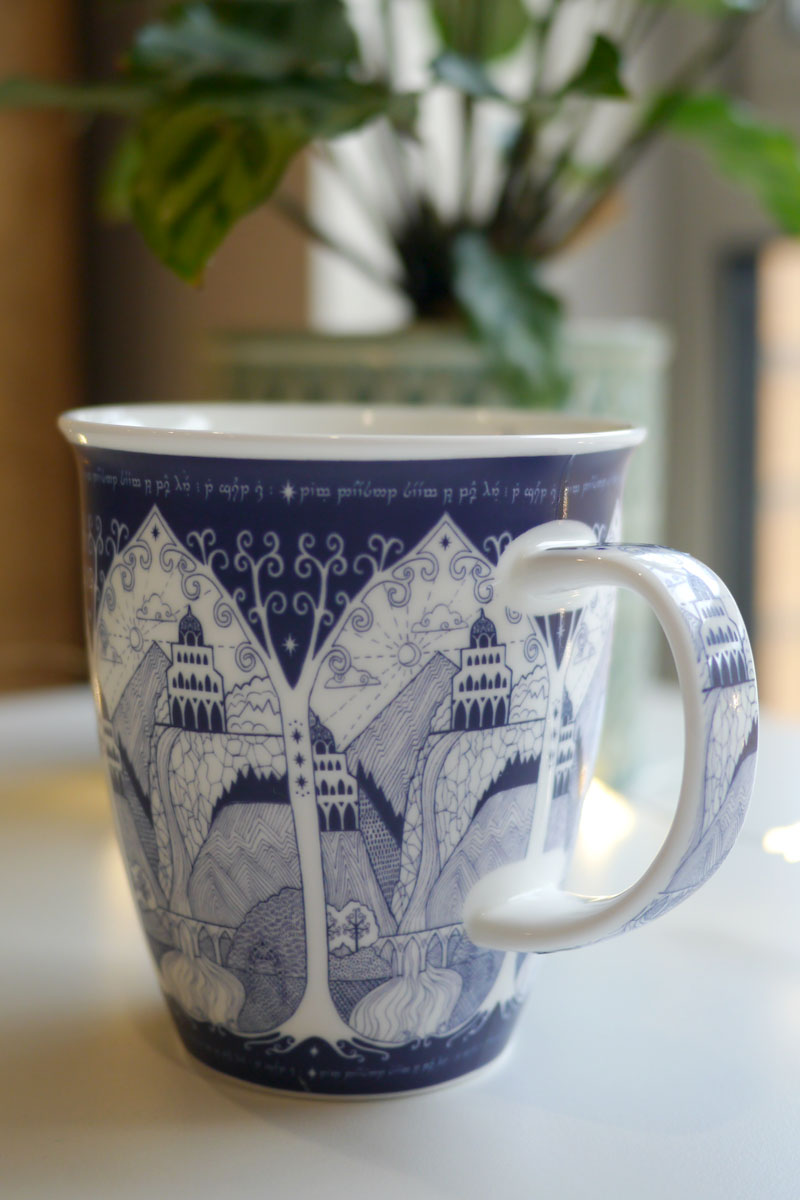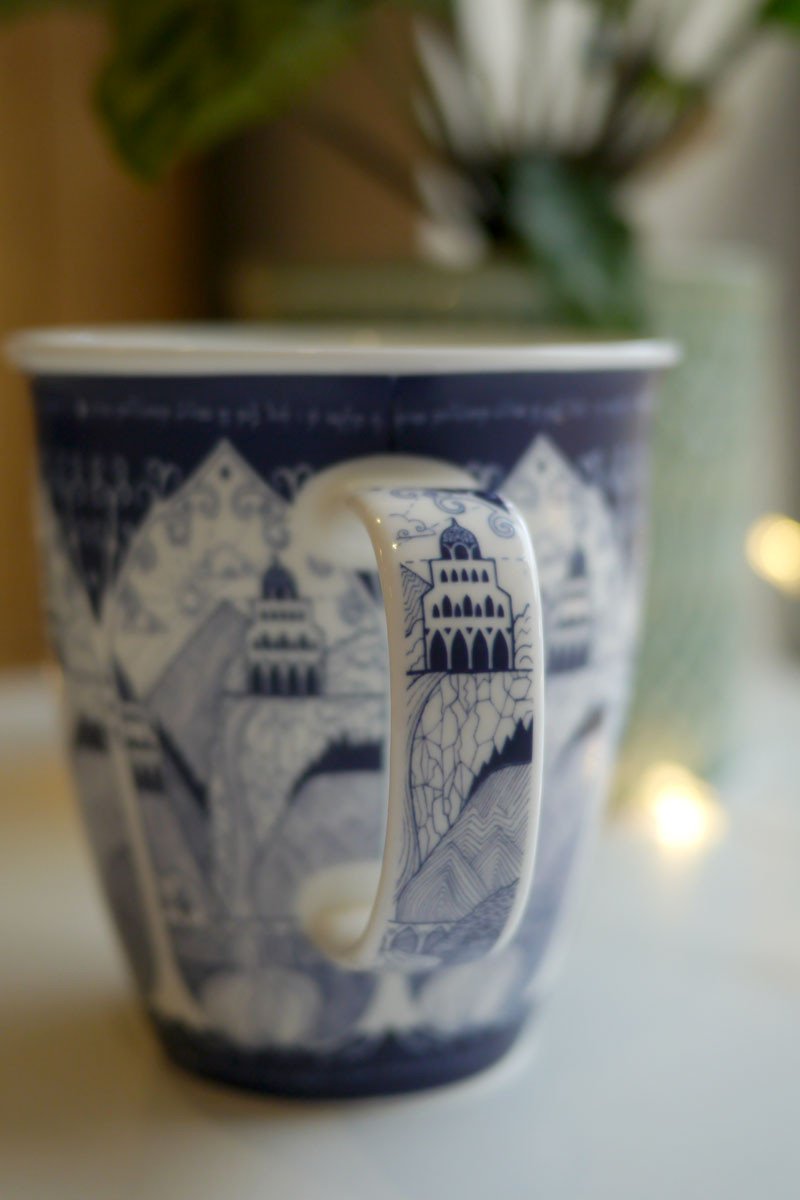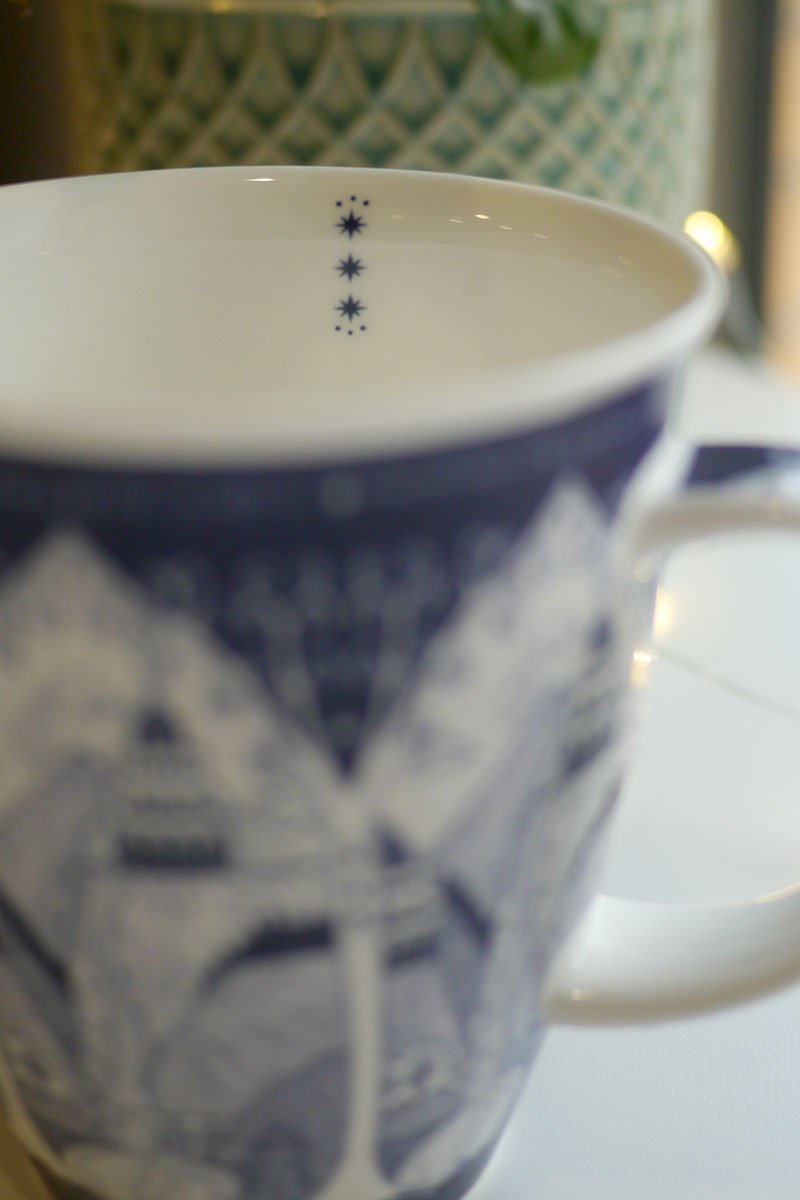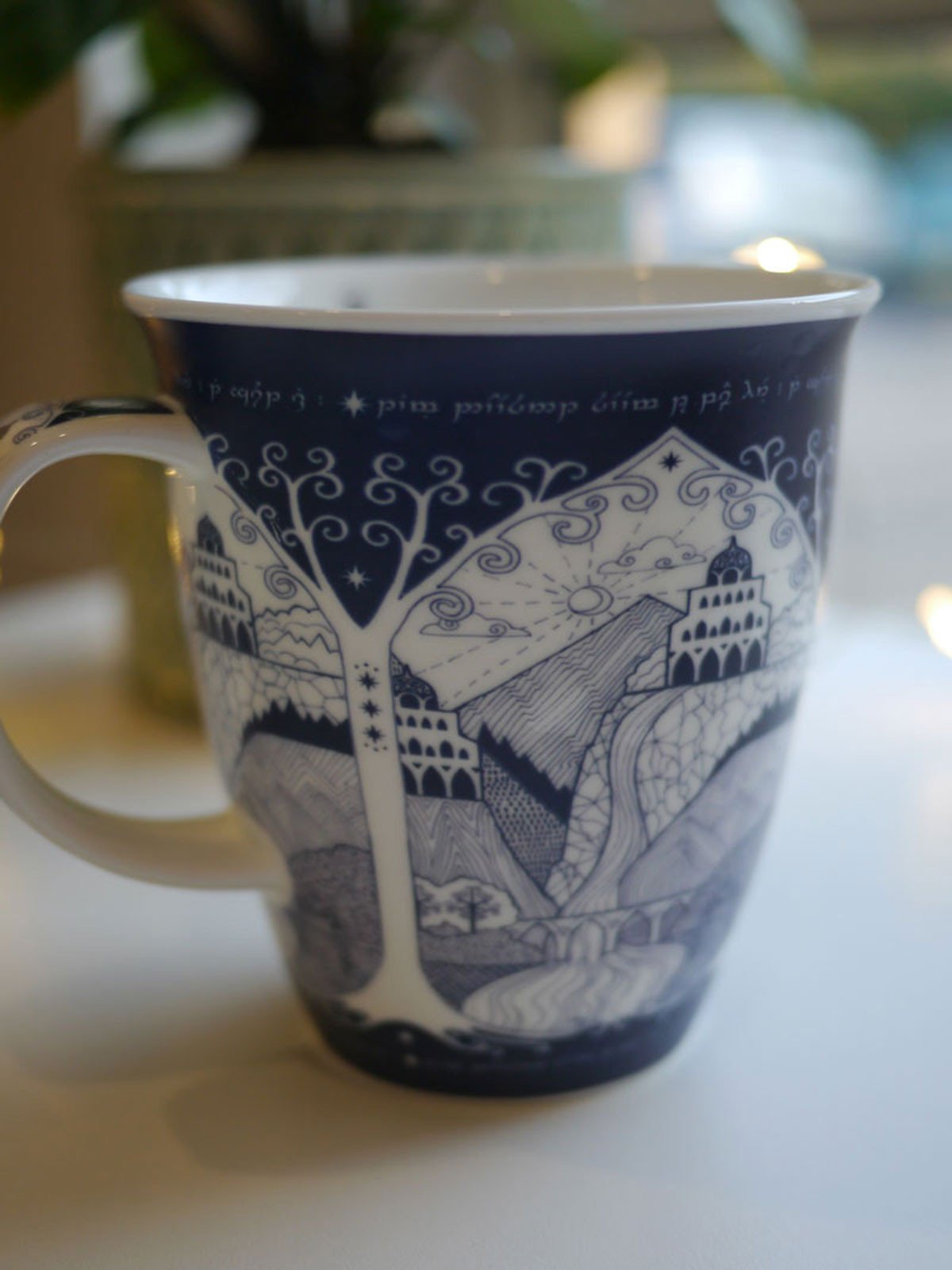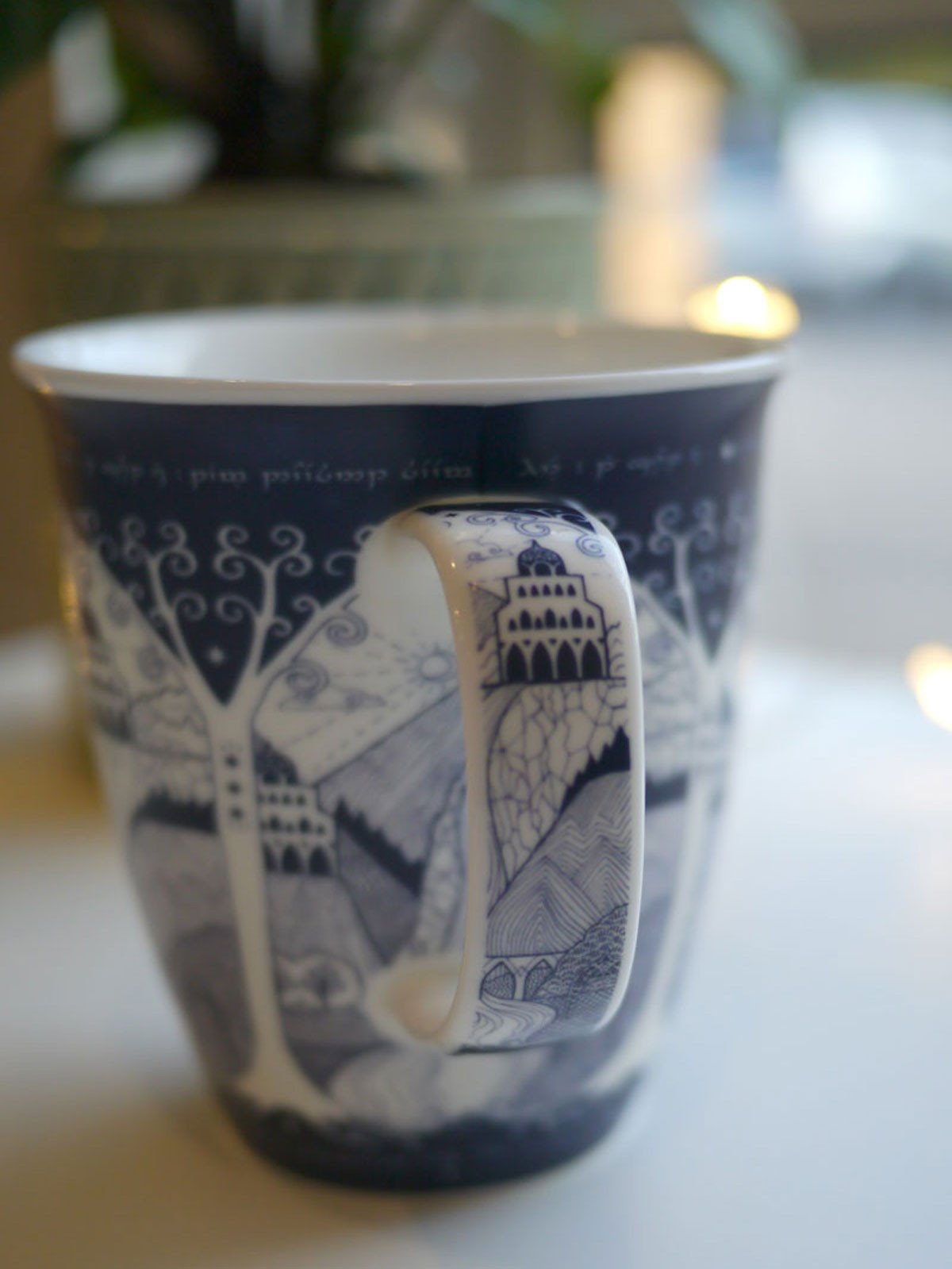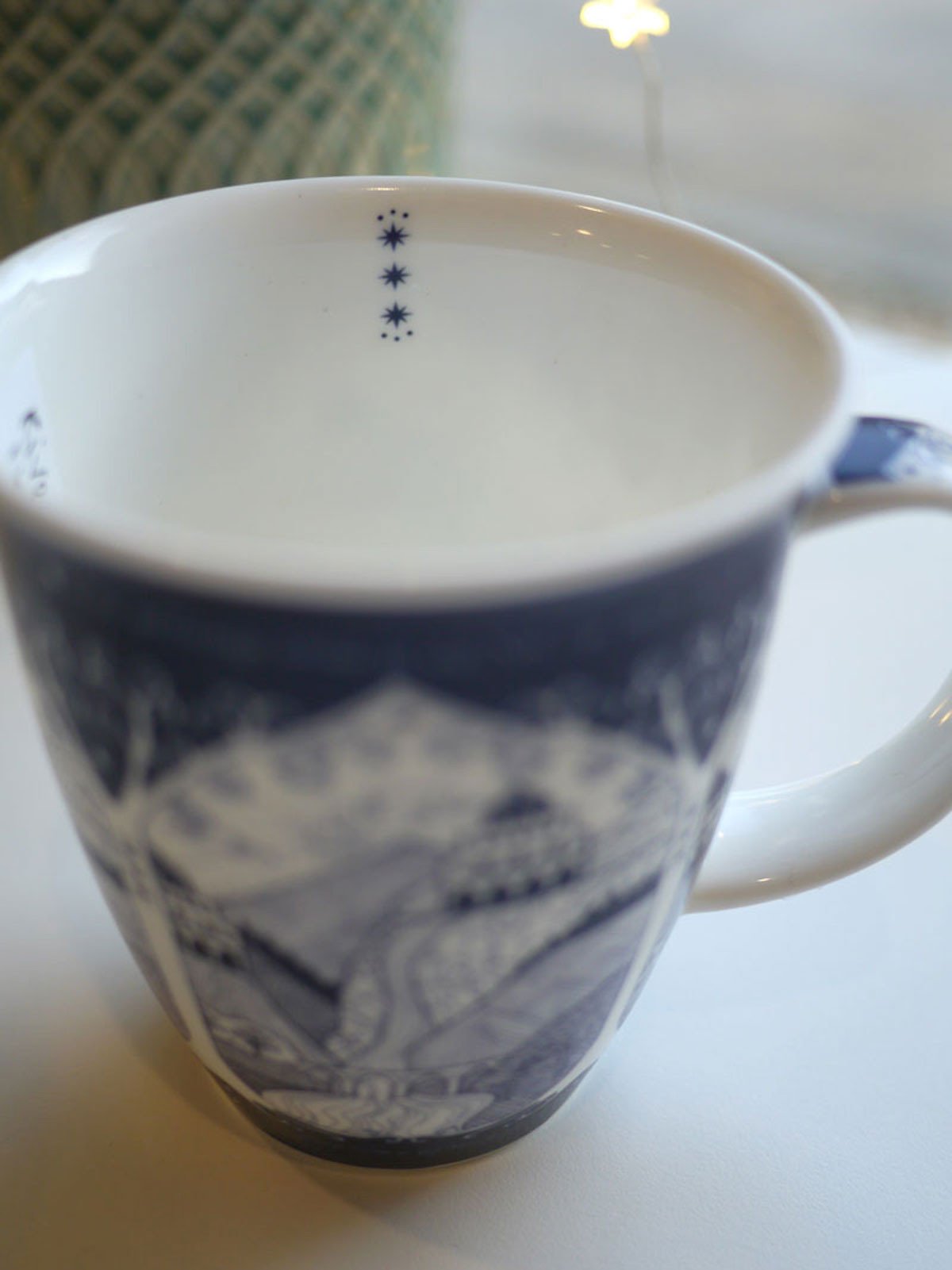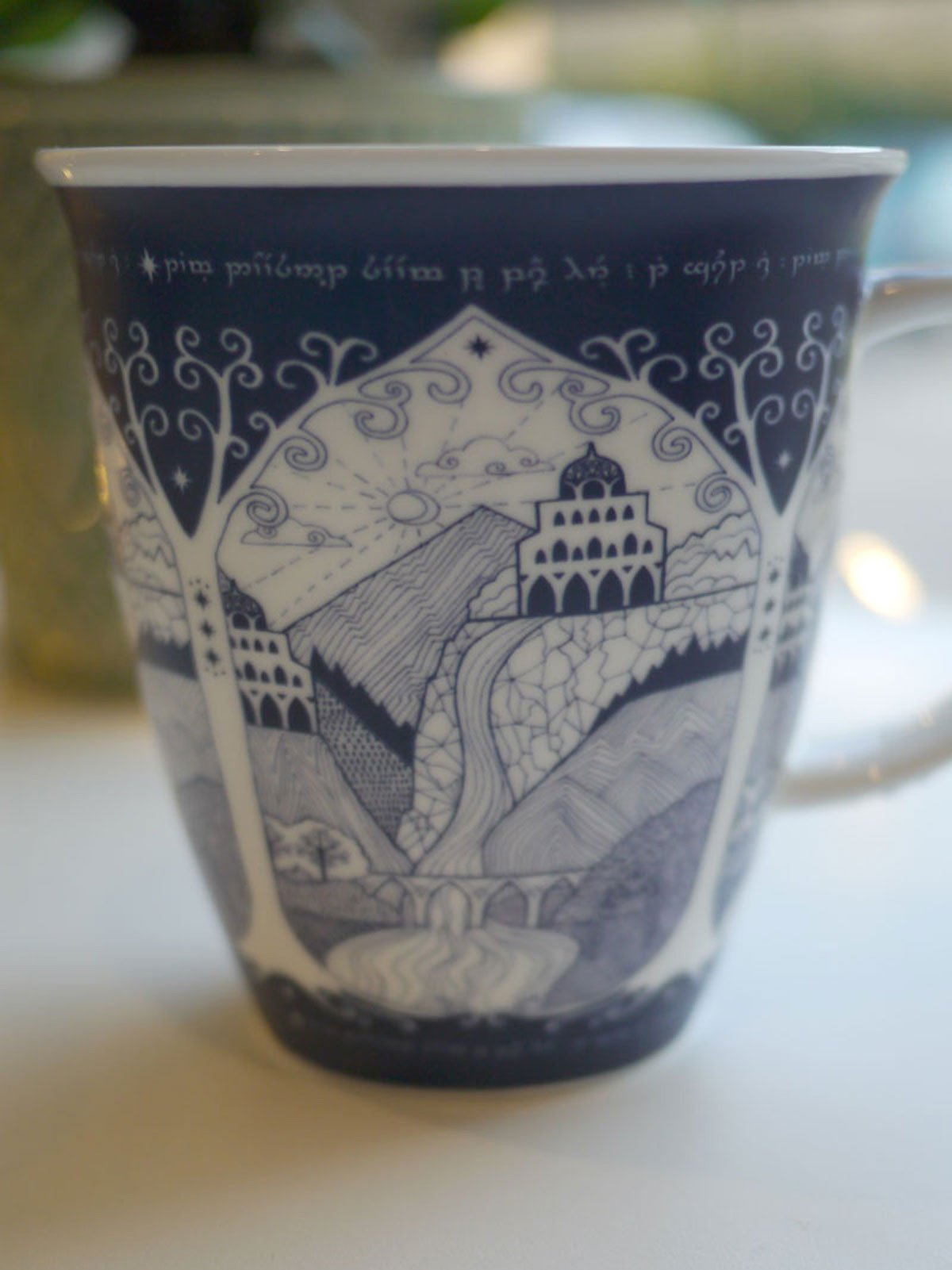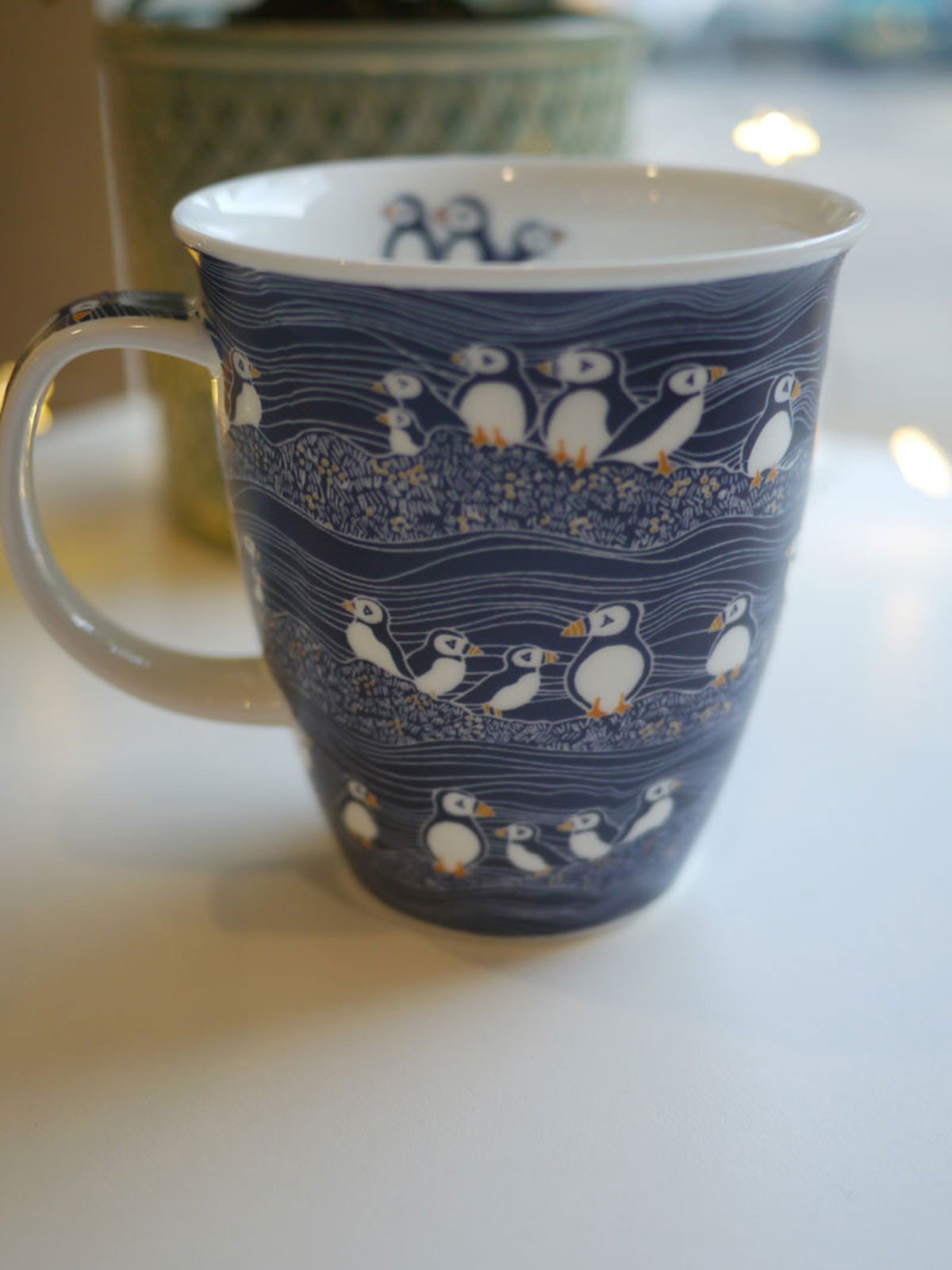 Rivendell™ Indigo Mug
A beautiful large-size, Middle-earth themed mug, inspired by the Lord of the Rings, made in the British Isles from finest... Read more
Best sellers
Christmas Shop
Classics
Fathers Day Shop
Gifts for Middle-earth Fans
Lifestyle
Middle-earth
Middle-earth Classics
Middle-earth Mugs & Bottles
Middle-earth™ Lifestyle
Mugs & Bottles
Neutral Tones
Not in Sale
Rivendell
Shop All
Teals/Blues/Greens
A beautiful large-size, Middle-earth themed mug, inspired by the Lord of the Rings, made in the British Isles from finest bone china. The Rivendell pattern is inspired by Tolkien's illustrative style. The mug features some lovely touches of the design on the inside and handle.
The Elvish text is a quote from Bilbo in the Lord of the Rings - "Time doesn't seem to pass here: it just is."
100% Bone China, Dishwasher and Microwave safe.
Nevis Mug: 112mm High, 100mm Diameter, 480ml/16oz Volume
We have teamed up with a Great British Pottery, who have been creating classically designed tableware since 1888, supplying Royal families with their wares.
Entirely produced in the British Isles by generations of skilled families, these china mugs feature classic Oscha patterns for you to enjoy every time you want a cuppa!
Made from fine bone china in Stoke-on-Trent.
Volume - 480ml/16oz.
Rivendell is described in the works of Tolkien as a peaceful, magical sanctuary established by Elrond and located at the edge of a narrow gorge, hidden in the foothills of the Misty Mountains. According to The Hobbit, "Evil things did not come into that valley". 
The pattern is influenced by a linocut printing style - with fine, clear lines creating texture and movement and whimsical story-book imagery. It features Elven houses nestled into the Valley sides and flowing waterfalls.
A quote in Elvish flows along the borders from Bilbo on The Last Homely House East of the Sea. It reads: "Time doesn't seem to pass here: it just is."