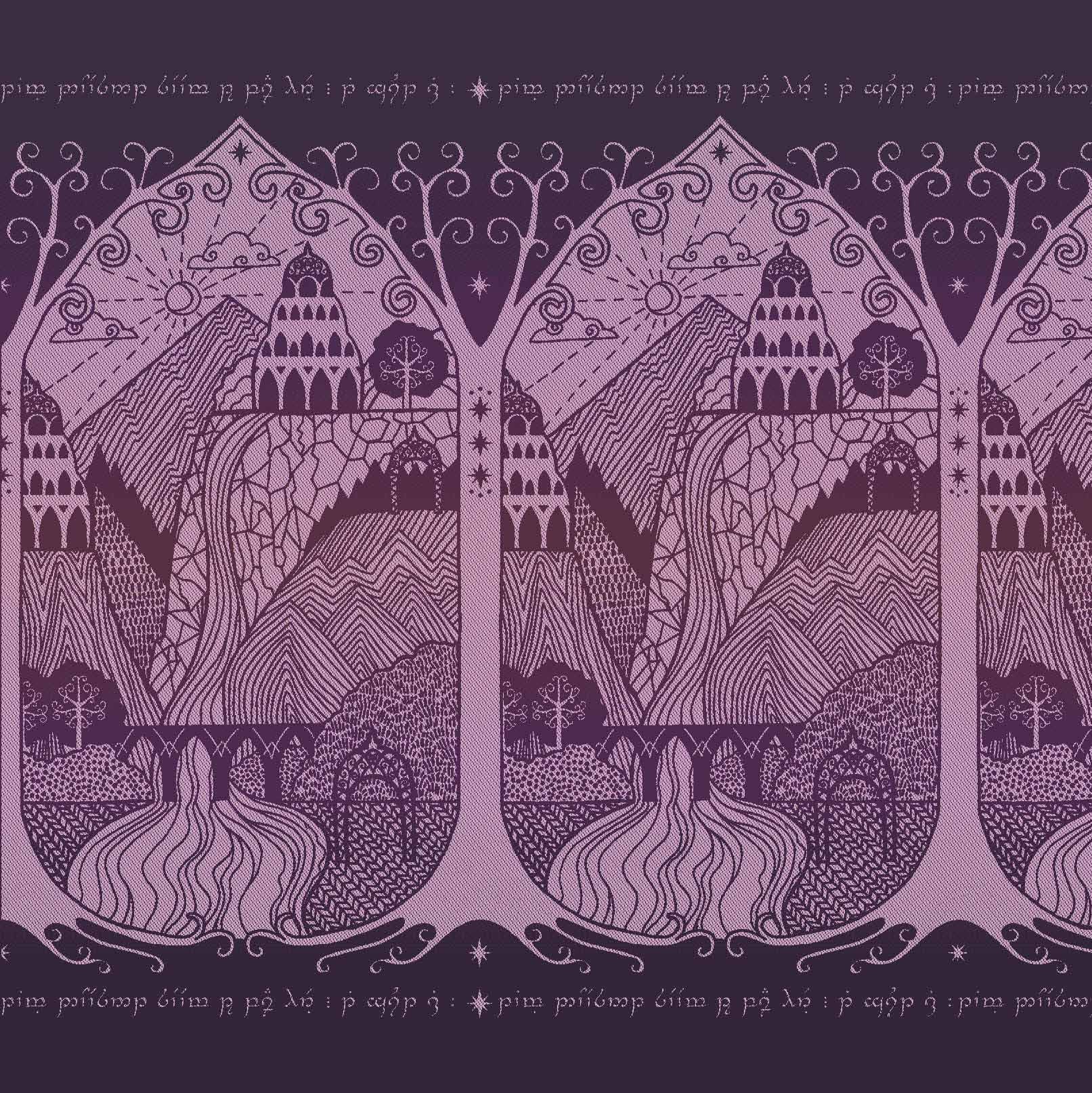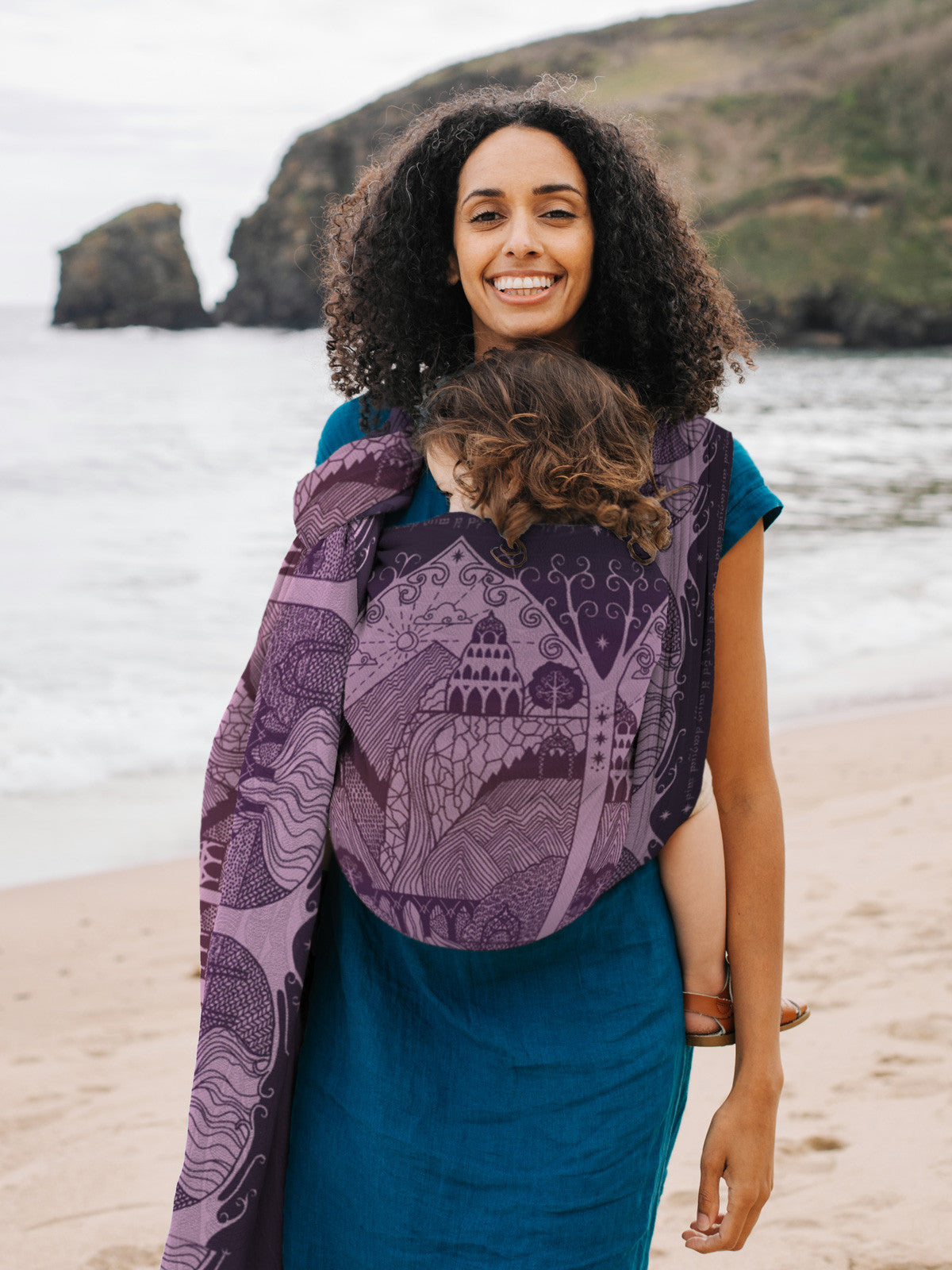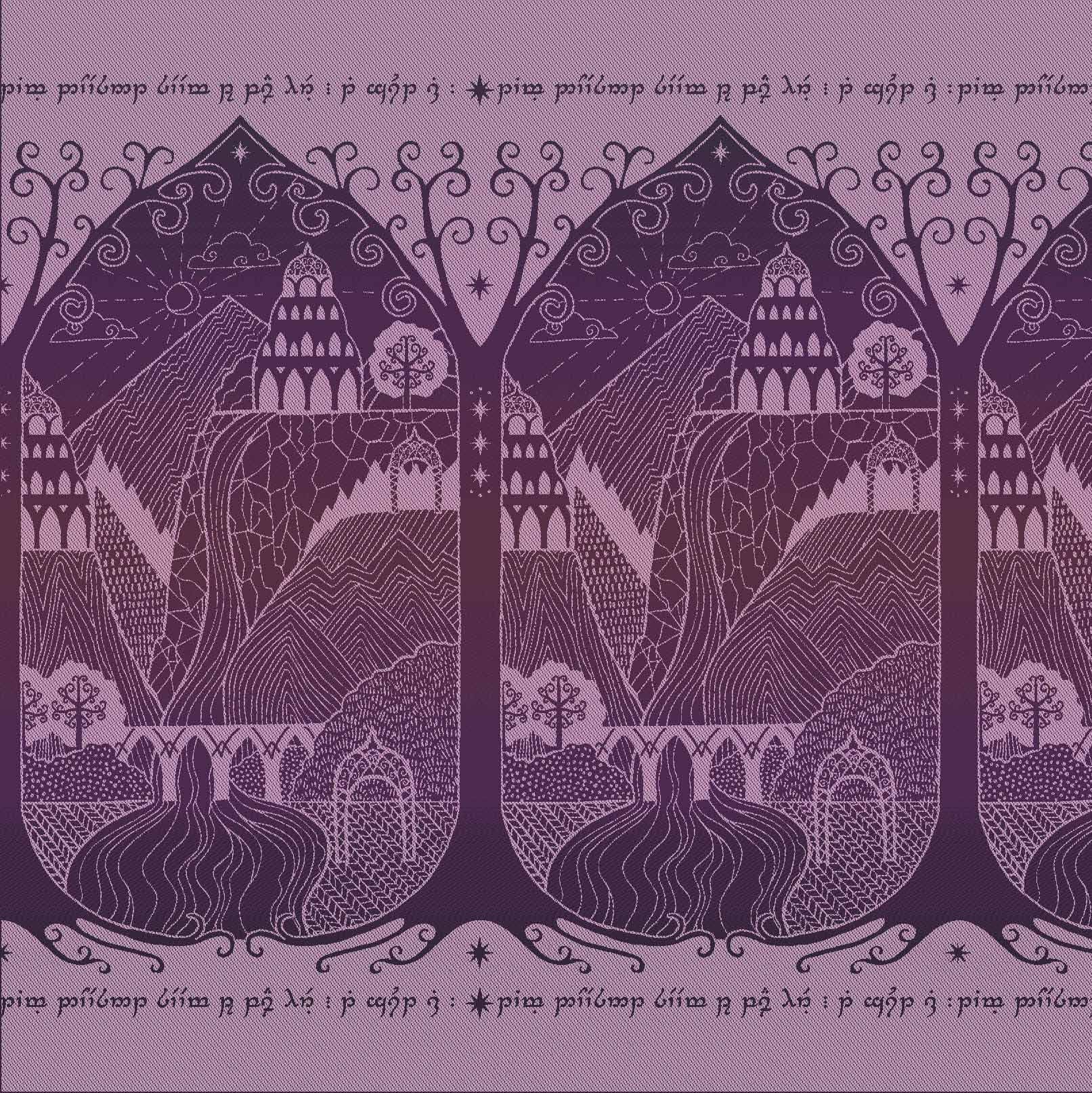 Rivendell™ Story & Song
✔ Great all-rounder
✔ Strong & supportive
✔ Soft and mouldable - lovely feel in hand
✔ Gentle cush on the shoulders
✔ Temperature... Read more
Only 2 left in stock
Best sellers
Customer Collaborations
Last Chance
Luxe Collection
Middle-earth
Middle-earth Luxe Collection
Middle-earth™ Customer Collaborations
Middle-earth™ Last Chance
Not in Sale
Rivendell
Shop All
✔ Great all-rounder
✔ Strong & supportive
✔ Soft and mouldable - lovely feel in hand
✔ Gentle cush on the shoulders
✔ Temperature regulating properties, great for all seasons
✔ Easy care woolly blend: superwash cashwool, hemp & BCI cotton 
A beautiful Elven town is glowing in soft tones of primrose pink on an elegant gradient of deep plum hues, the romantic scenery reminiscent of that time of night right after the sun has set. Woven in a unique blend of wool, hemp and cotton, this fabric is designed to be very versatile and suitable for year-round use.

Superwash cashwool is an easy-care wool yarn which gives a nice woolly softness and support, while being lovely and mouldable in hand. Hemp is wonderfully strong and sustainable with low environmental impact which is why we love using it in our slings. The combination of these two yarns (a first for Oscha) will give a unique balance of strength, moldability and comfortable cush.

Please note that the images you see on this listing are mock ups created by our design team as these items were part of a customer Preorder. Actual items may vary slightly from these mockups.
This item is part of the Gilded Plum preorder and the yarns and pattern were carefully selected by the Oscha Preorder group members.
Oscha Slings are ethically handcrafted in Scotland.
CARE INSTRUCTIONS: Hand washing is recommended, although a wool cycle on a known reliable machine may be used at your own risk. Use a suitable wool detergent. Lay flat to dry and iron on a cool setting.
FABRIC COMPOSITION: 59% BCI Organic Combed Cotton, 19% Superwash Cashwool, 22% Hemp.
FABRIC WEIGHT: approx. 279gsm
Rivendell is described in the works of Tolkien as a peaceful, magical sanctuary established by Elrond and located at the edge of a narrow gorge, hidden in the foothills of the Misty Mountains. According to The Hobbit, "Evil things did not come into that valley". 
The pattern is influenced by a linocut printing style - with fine, clear lines creating texture and movement and whimsical story-book imagery. It features Elven houses nestled into the Valley sides and flowing waterfalls.
A quote in Elvish flows along the borders from Bilbo on The Last Homely House East of the Sea. It reads: "Time doesn't seem to pass here: it just is."