Sold out
New
Woven Seconds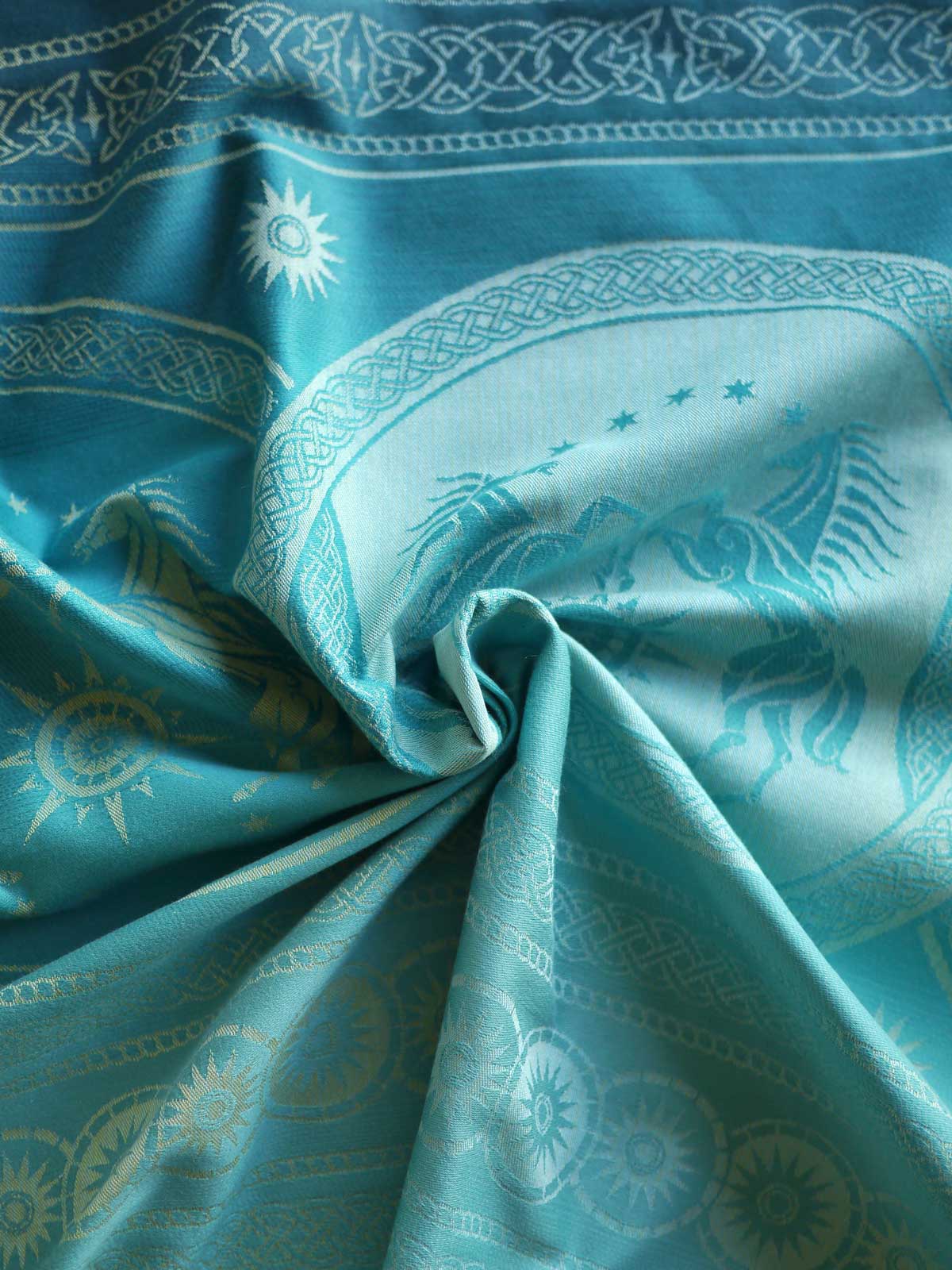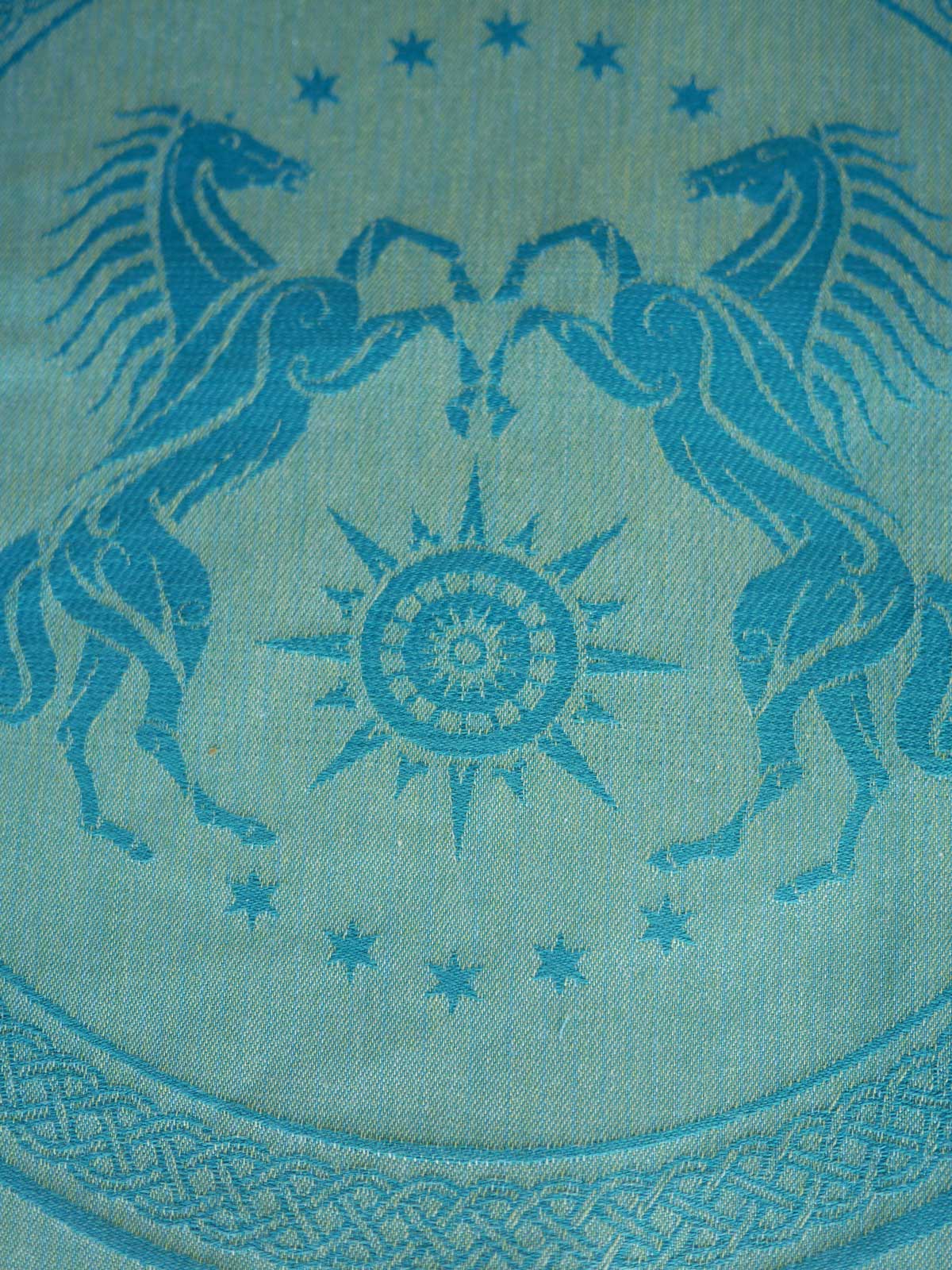 Rohan™ Rise 1m Fabric Piece
This design, inspired by the riders of Rohan, is given a regal look with the stunning gradient of... Read more
These are items with small blemishes in the weave - 2nd grade will be less visible, 3rd grade slightly more so, all are safe for use. Enjoy a discount and know you're doing your piece to help prevent landfill. Weaving and making is a complex process and the result often isn't perfect, most companies throw out items because of these small issues even though they are perfectly good to use and still beautiful. 
Jewel Tones
Middle-earth™ Woven Seconds
Not in Sale
Teals/Blues/Greens
Woven Seconds
This design, inspired by the riders of Rohan, is given a regal look with the stunning gradient of teals and the gold and silvery hues of the weft yarns. The intricate elements of this pattern shine in this blend.
Woven with a new blended Tencel and silk yarn, the fabric feels light and thin but the dense weave gives wonderful strength and support. Velvety soft and drapey in hand this is a lovely lightweight fabric. 
By using BCI cotton we ensure that our cotton meets the Better Cotton Initiative's high standards of environmental, economic and social responsibility. Our BCI cotton is also organic, meaning it is grown with care and without chemicals keeping the land, and farmers, healthy.
CARE INSTRUCTIONS: Hand washing is recommended, although a silk cycle on a known reliable machine may be used at your own risk. Use a suitable silk detergent. Hang to dry, avoiding direct sunlight and iron on a cool setting.
FABRIC COMPOSITION: 72% BCI Organic Combed Cotton 25% Tencel 3% Silk, approx. 61-70cm wide.
FABRIC WEIGHT: 228gsm
Perfect for crafters, this is a fantastic opportunity to purchase a piece of one of our iconic fabrics. The fabric pieces come unhemmed 1m x full wrap.
Why choose Oscha Fabric Pieces?
Perfect for crafters!
Jacquard woven & made with organic, responsibly sourced yarns.
Ethically handcrafted in our solar powered Scottish workshop.
*Please note our fabric is only available in 1m lengths, multiple purchases will be sent as separate pieces.
The Rohan design symbolises the culture and iconography of the Rohirrim, as described in The Lord of the Rings - proud people with a strong monarchy, known for their skilled cavalry and horse training.
"I have been among them," [said] Aragorn. "They are proud and wilful, but they are true-hearted, generous in thought and deed." 
The design took inspiration from tapestries depicting historical tales which were said to line the halls of Meduseld (the Hall of the King of Rohan), as well as descriptions of the banner of Rohan and Théoden's shield. 
The pattern contains Celtic knot-work, interlocking shield-like formations, which reference the proud warrior tradition of the Rohirrim, as well as sun & star emblems and a rearing horse icon as we might imagine their banner to contain.