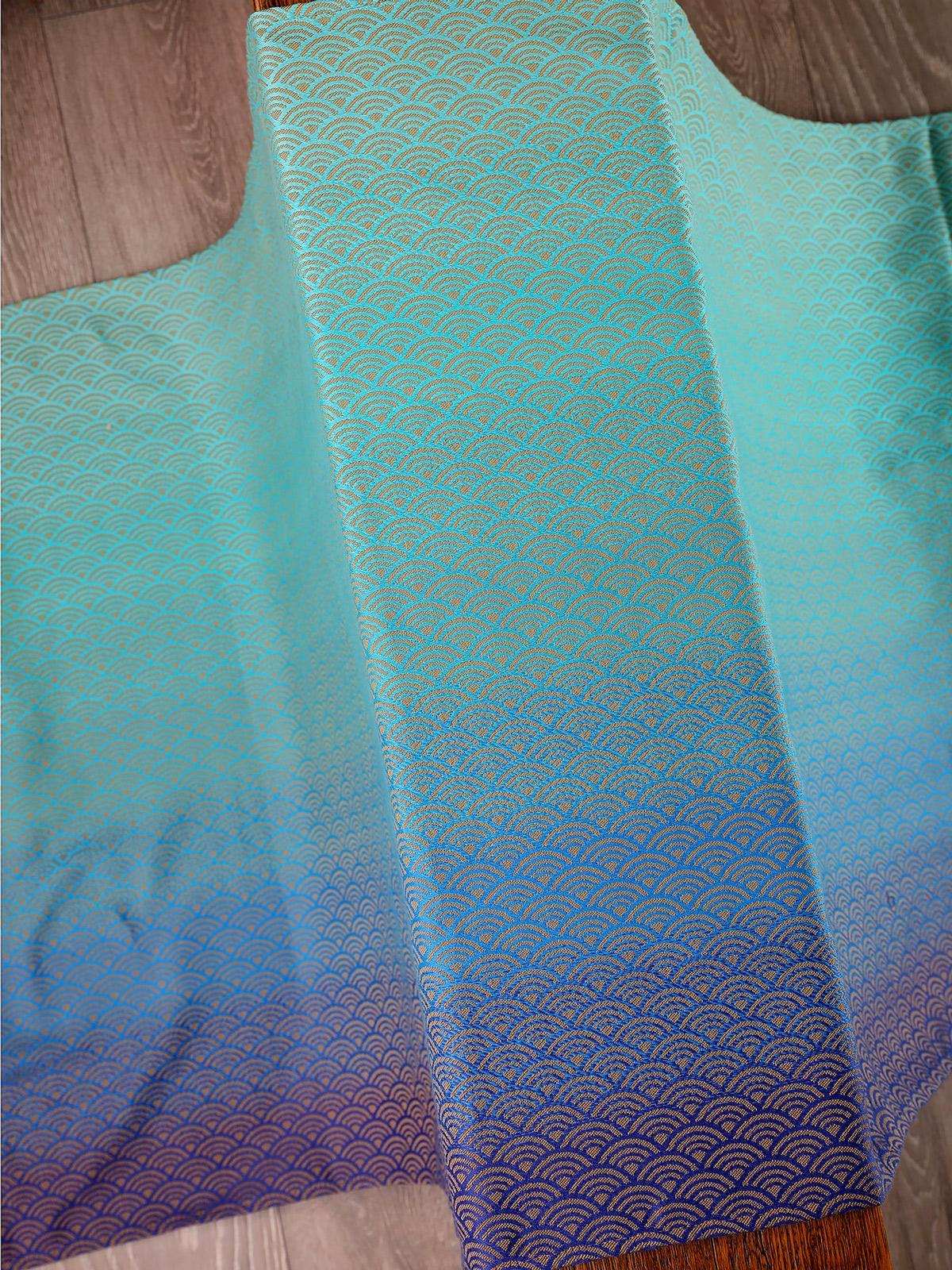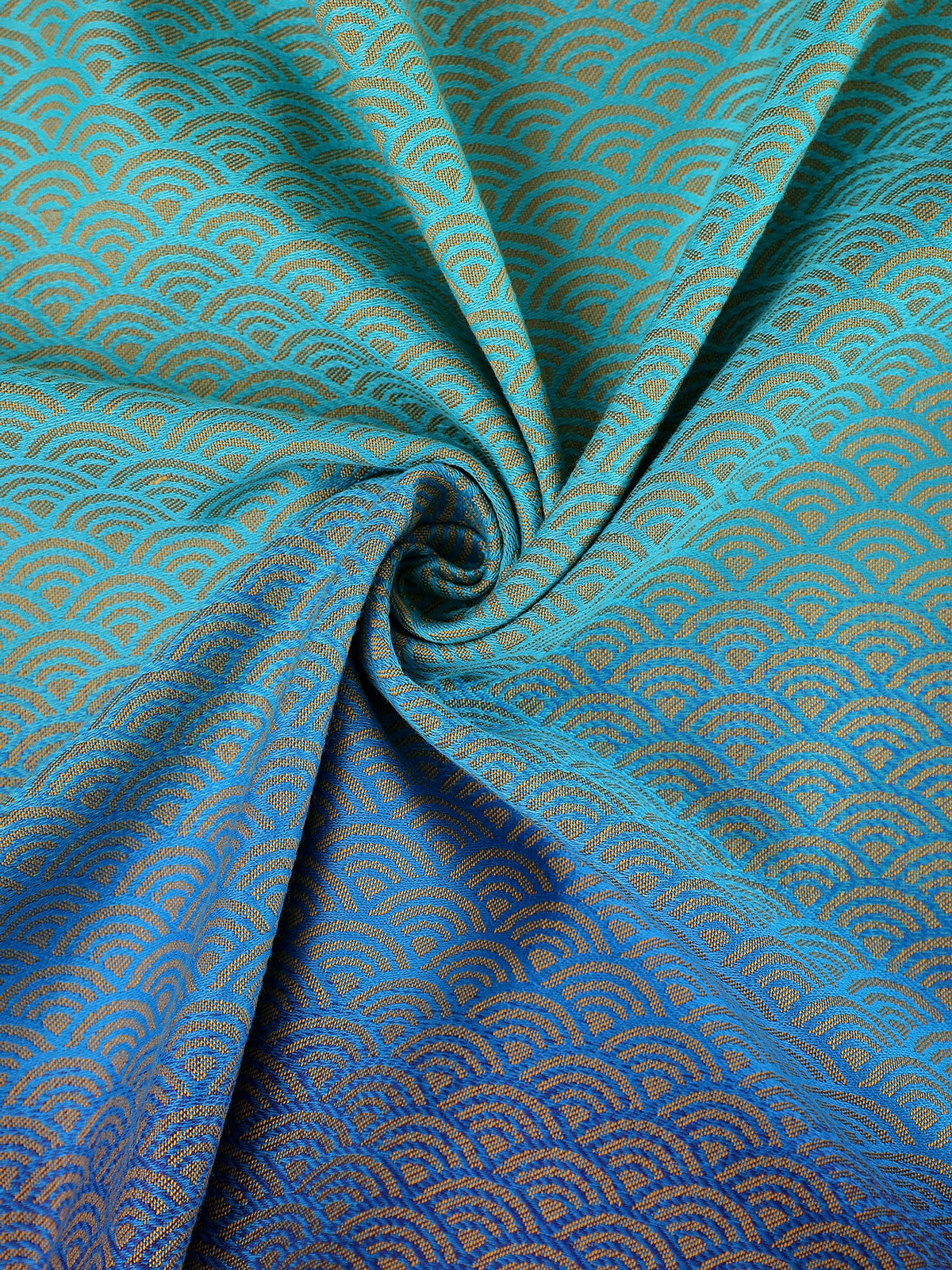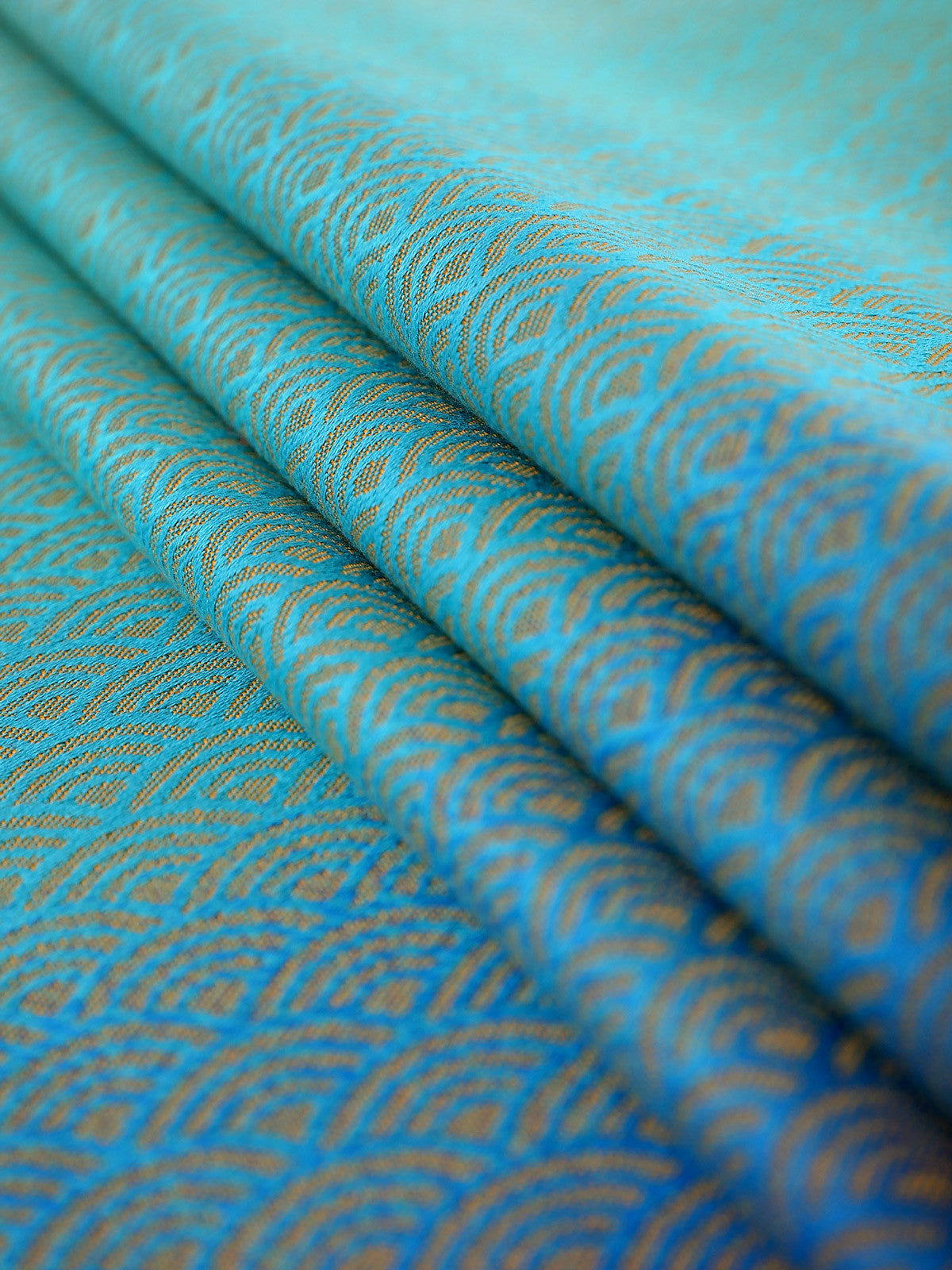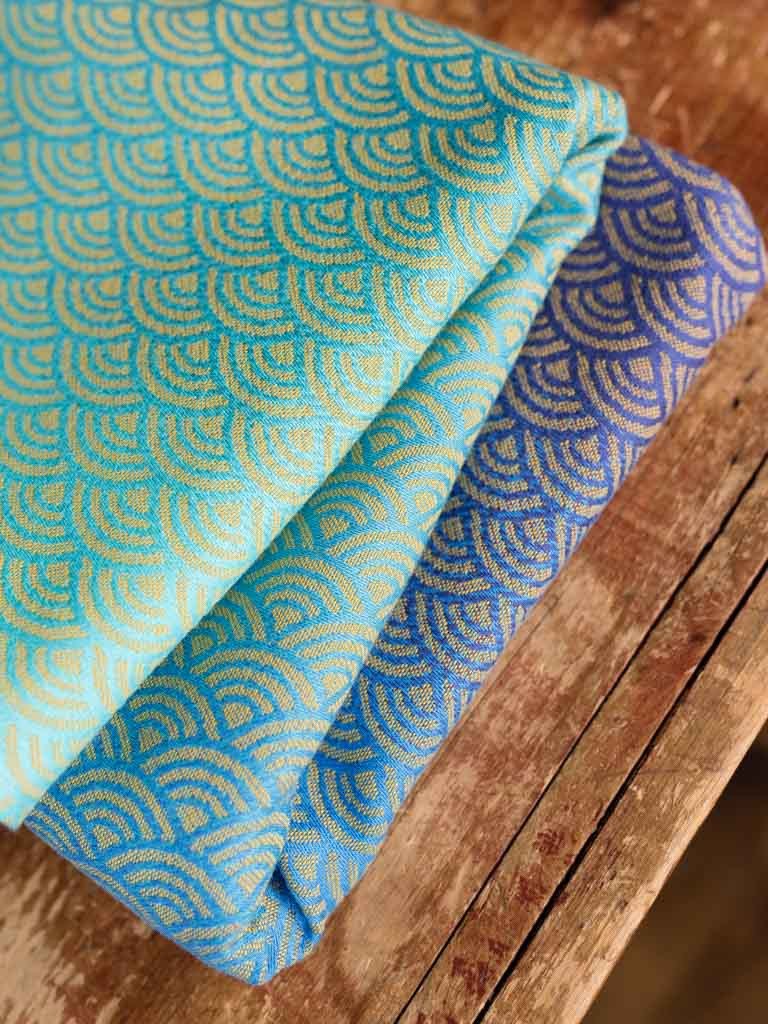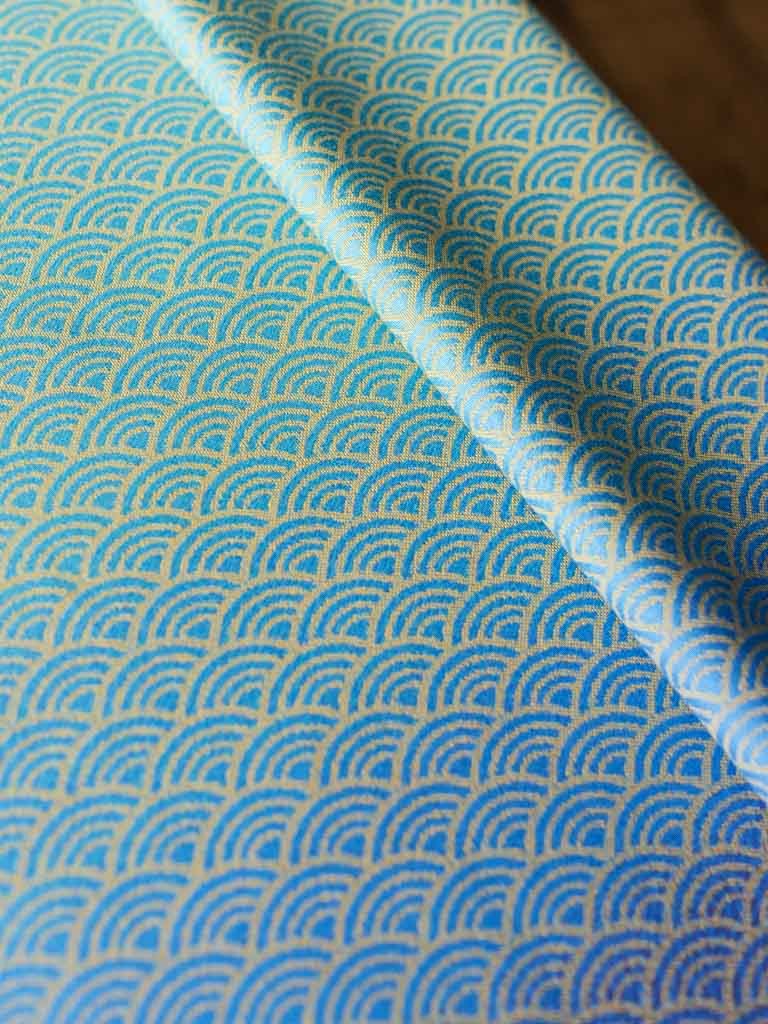 Sekai Sail Fabric 1m Piece
Woven on a gorgeous fade of fresh ocean blues this beautiful fabric features a blend of soft organic cotton and... Read more
Best sellers
Classics
Fabric Pieces for Crafting
Lifestyle
Not in Sale
Sekai Sail
Shop All
Teals/Blues/Greens
Wholesale Catalogue
Woven on a gorgeous fade of fresh ocean blues this beautiful fabric features a blend of soft organic cotton and shimmery golden Tencel for a lovely, buttery soft fabric.
Low impact and produced from wood pulp using a closed loop system, Tencel is a great, ethical alternative to cotton and offers silky softness, strength and a wonderful shimmer.
Our organic cotton is softer and stronger than most normal cottons, produced ethically this cotton is grown with care and without chemicals keeping the land, and farmers, healthy.
Oscha's woven baby fabrics are woven in the British Isles and ethically handcrafted in Scotland.
CARE INSTRUCTIONS: Delicate cool wash is recommended. Do not use bleach or fabric softener. Do not tumble dry, lay flat to dry. Iron on a cool setting.
FABRIC COMPOSITION: 50% BCI Organic Combed Cotton, 50% Tencel, 66cm wide.
FABRIC WEIGHT: approx. 320gsm Please note that the old composition was 46% BCI Organic Combed Cotton & 54% Tencel.
Perfect for crafters, this is a fantastic opportunity to purchase a piece of one of our iconic fabrics. The fabric pieces come unhemmed 1m x full wrap.
Why choose Oscha Fabric Pieces?
Perfect for crafters!
Jacquard woven & made with organic, responsibly sourced yarns.
Ethically handcrafted in our solar powered Scottish workshop.
*Please note our fabric is only available in 1m lengths, multiple purchases will be sent as separate pieces.