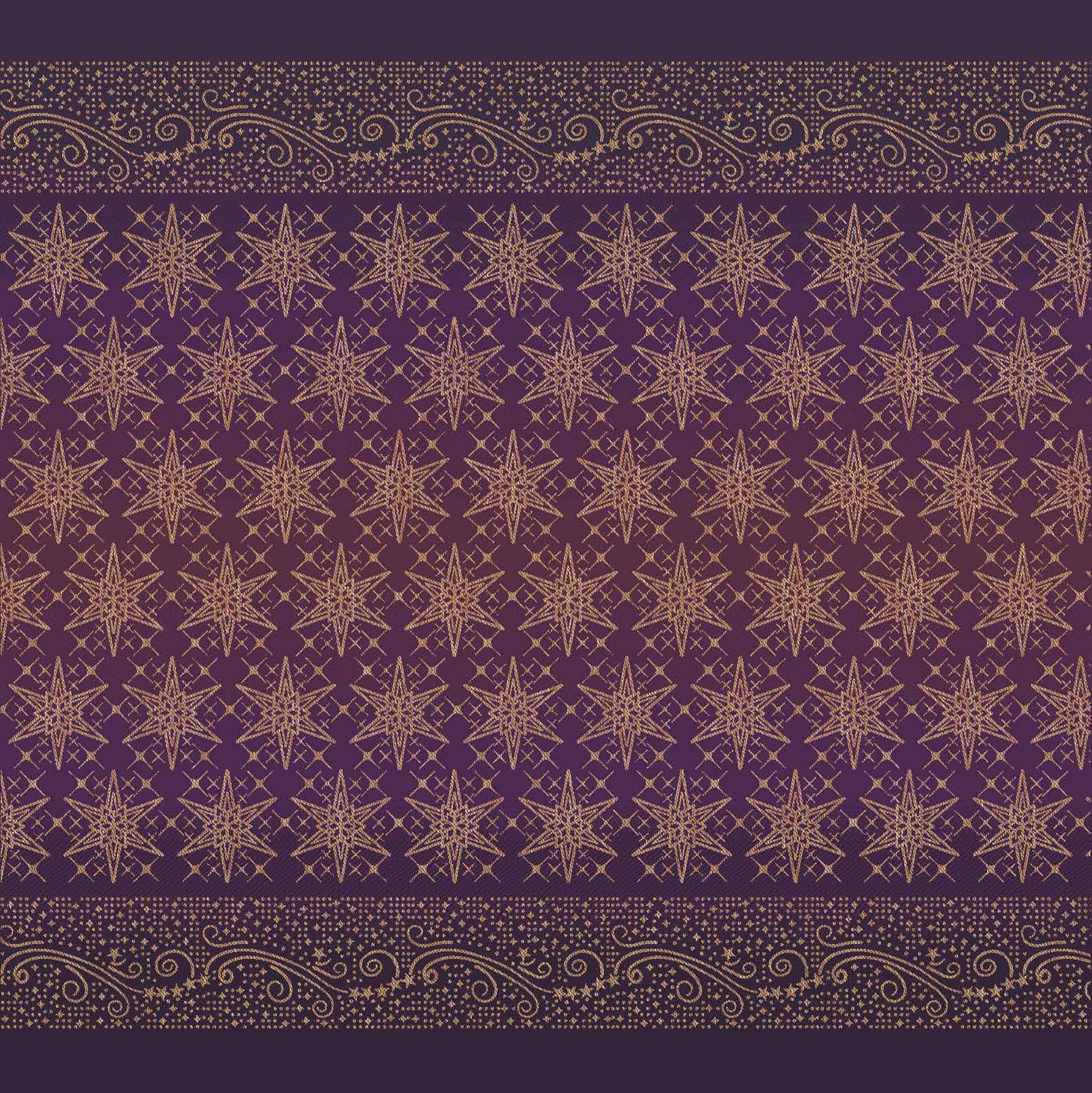 Stella Moyer
✔ Strong & supportive - great for toddlerhood
✔ Soft, mouldable & cushy
Read more
Only 2 left in stock
Best sellers
Customer Collaborations
Jewel Tones
Last Chance
Luxe Collection
Not in Sale
Pinks/Purples/Reds
Shop All
Wholesale Catalogue
✔ Strong & supportive - great for toddlerhood
✔ Soft, mouldable & cushy
✔ Gorgeous coloured flecks from silk yarn
✔ Very elegant design & colourway
The elegance of our Stella design fits beautifully with the plum hues presented on this fabric. Alternating Peace silk with a soft Confetti Tussah silk of cream & taupe make out the textures of the design. We highly recommend investing in one of our silk blend fabrics - they are loved by our customers for their unparalleled wrapping qualities and 
Peace silk is named after the process in which the butterfly flies away from the cocoon before it's harvested. This ethical yarn has a very low water footprint and is made from silk leftovers.
Oscha Slings are ethically handcrafted in Scotland.
CARE INSTRUCTIONS: Hand washing is recommended, although a silk cycle on a known reliable machine may be used at your own risk. Use a suitable silk detergent. Hang to dry, avoiding direct sunlight and iron on a cool setting.
FABRIC COMPOSITION: 50% BCI Organic Combed Cotton, 17% Natural Red Peace Silk, 33% Confetti Shantung Tussah Silk.
FABRIC WEIGHT: approx. 323gsm
See 'Size Chart' link above for all product dimensions.
Baby Wraps – Our handwoven baby wraps are a length of woven fabric specially designed to allow you to comfortably carry your child from newborn through to toddlerhood. Baby wraps can be tied in a variety of ways making them perfect for carrying children of all ages. Learn More
Ring Slings – Our handwoven Ring Slings are  elegant and quick to use: perfect for short trips and for children who like to be up and down often. The sling is secured on the shoulder through a set of safety tested rings. Learn More
Long Ring Sling - Slightly longer than our standard Ring Slings at 2.3m for those who require the extra length, these come with a gathered shoulder.
XL Ring Sling* - These are intended for use as a shorty wrap with an integrated ring for easy and stylish tie off which also requires less length than a knot. Learn more here. They come with a gathered shoulder. 
Cairis Carrier - The Cairis is a simply to use and stylish buckle waist, tie strap carrier made with our beautiful jacquard sling fabric. It is ergonomic and has unique elements designed for comfort and optimal positioning of your baby. Learn More
XL Cairis Carrier* - Made with longer shoulder straps and waist belt these also feature a longer padded Stratalinea waistband for your comfort.
Not sure which carrier to choose? Compare our baby carriers
Coorie Carrier* - A ring waist, tie strap baby or toddler carrier. Featuring intricate pleat work on the waist and straps - a luxurious meh dai style carrier. Learn more about the Coorie
Nook Carrier* - A luxury full buckle baby carrier with many unique features. Learn about the Nook Baby & Toddler Carrier
Aliya Bag* - Our signature bag with an adjustable strap that will work as a nappy bag, shoulder or cross body. Comfy and practical, it has a large main section, perfect for everything from snacks to keys, with a handy smaller pocket to keep your phone and purse close to hand.
It features a British-made decorative brass disk that was designed in-house with the Oscha logo and is based on traditional kilt brooches.
Pinatex®, a plant-based vegan leather alternative made from pineapple leaf fibres, is used for the straps and base of the bag. Sustainably sourced and ethically made, this natural fabric has a low environmental impact.
These bags feature Oscha's jacquard fabric and are lined with 100% cotton fabric. See in-stock Aliya bags
Jacquard Tote Bag - A luxury tote bag featuring Oscha's beautiful jacquard fabric outer, lined with cotton satin and with a contrasting cotton webbing handle.
The fabric pattern will be positioned in a manner that aligns with the main panel showcased in the Baby Cairis visual, as both have comparable sizes. The Production team will prioritize the visual aesthetic to ensure any key elements of the design are included. See in-stock Jacquard Tote Bags
Shawls - Our shawls can be used as an extra wide scarf or as an elegant evening and wedding wear. These are made from the wrap fabric. Shop all
Wrap Fabric Scarves* - These scarves are made from the wrap fabric and come unfringed.
Wrap Fabric Infinity Loops* - These can be worn long or with a twist making them a great alternative to our scarves. Items marked 'Precis' are half-width. Only available as a Preorder or Made to Order item.
Wrap Fabric Cowls* - These are worn without any twists and will fall beautifully around your neck. Items marked 'Precis' are half-width. See size guide for dimensions. Only available as a Preorder or Made to Order item.
Wrap Throw* - Made from the wrap fabric, these are different from the specially woven throws you will see on our site. Unless stated otherwise, please note that designs with a graduation are not mirrored. The graduation and pattern are repeated and there is a firm line at the centre of the blanket where the colour fade ends and begins again rather than a soft fade.
Fabric Pieces - 1.5m, 1m or 0.5m pieces of fabric, note multiple orders will be sent as separate lengths. Shop all 
Jacquard Keyrings - Our handy keyrings can be looped around your wrist and features a piece of beautiful Oscha jacquard fabric. Shop All
Storage Baskets - Handy for keeping your home organised as well as adding a lovely feature. Made with jacquard woven outer and smooth cotton lining. Choose between the small and large sizes or double up for all your storage needs. See in-stock Storage Baskets
*Please note that all items listed here are made from Wrap material, this means for some items such as throws and scarves they may be different in texture from other items you have seen listed on our site.
**Starred items are only available as a Preorder or Made to Order item.
This is a natural product with an organic scent, no chemical agents are used in the manufacture of the item or its packaging.