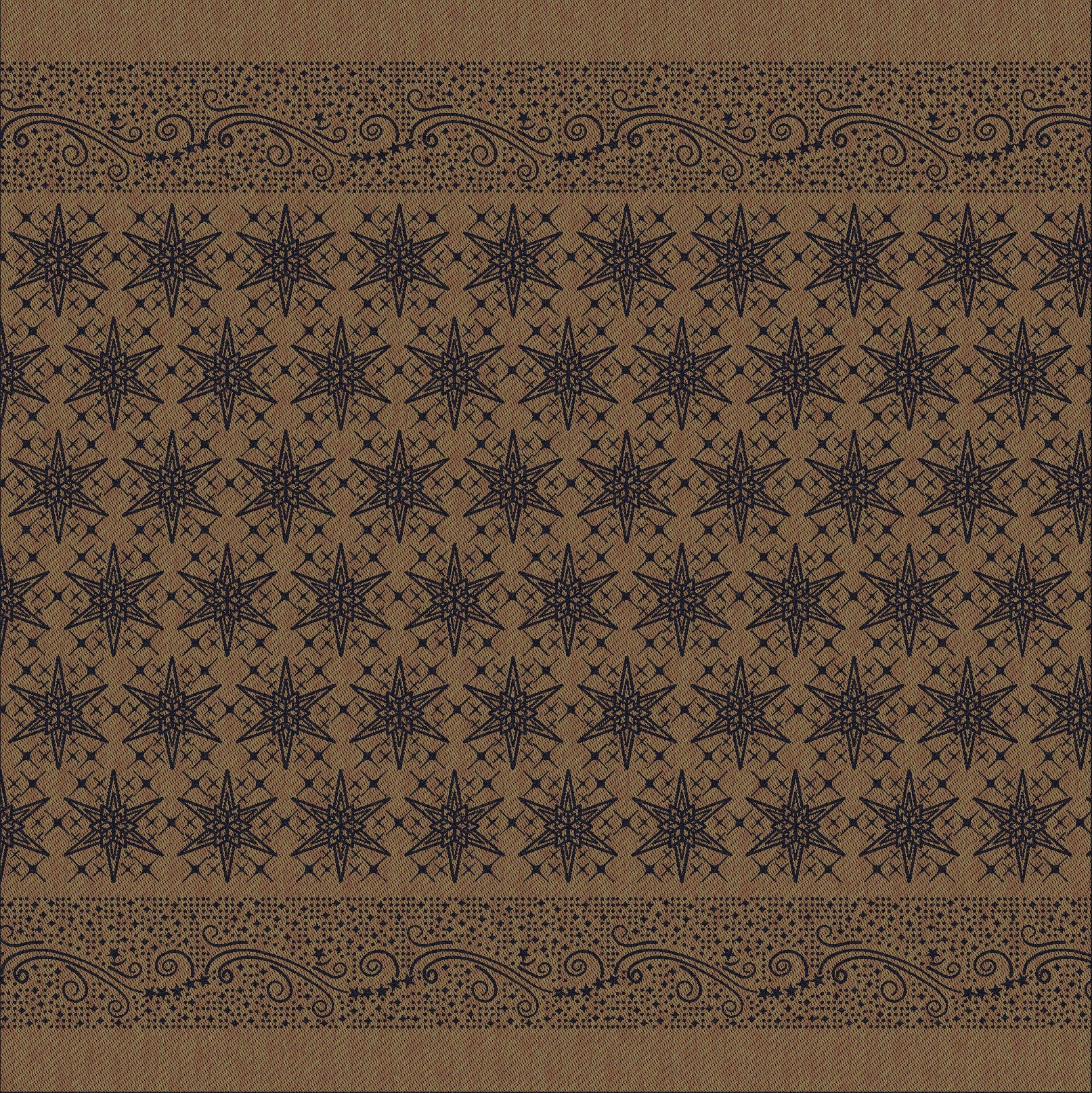 Stella Rionnag Spares
✔ Luxe no cotton blend - Peace silk and Superwash Cashwool
✔ Great all-rounder
✔ Supportive
✔ Gentle cush
The intricate stars... Read more
Only 1 left in stock
Best sellers
Best Slings for Cold Weather
Customer Collaborations
Luxe Collection
New arrivals
Not in Sale
Shop All
Teals/Blues/Greens
✔ Luxe no cotton blend - Peace silk and Superwash Cashwool
✔ Great all-rounder
✔ Supportive
✔ Gentle cush
The intricate stars which make up the Stella design shine through in gold on a rich navy background. The melange of Superwash Cashwool in shades of blue adds depth and sophistication to the warp, while the beautiful nubs and slubs, characteristic of natural red eri Peace Silk, speckle across to give a unique look and feel to the fabric. Rionnag means star in Gaelic and the elegance of this pattern fits the colours perfectly.
The lightweight strength of peace silk combines nicely with the soft cush of Superwash Cashwool making this wrap a great all-rounder for all ages. It will feel soft and mouldable with a nice amount of grip. The temperature-regulating quality of this blend makes it breathable and airy.

This is a unique item that is woven on a Superwash Cashwool warp. Cashwool is a specially spun merino wool that is especially smooth and soft to the touch without any woolly prickle that offers cush and a lovely drape.

Peace silk gets its name from the production process in which the butterfly flies away from the cocoon before it's harvested. This ethical yarn has a very low water footprint and is made from silk leftovers that would otherwise go to landfill.

This item is part of the Loch Cashwool preorder and the yarns and pattern were carefully selected by the Oscha Slings Official Preorder group. Other items in the collection can be found here.
Oscha Slings are ethically handcrafted in Scotland.

CARE INSTRUCTIONS: Hand washing is recommended, although a silk cycle on a known reliable machine may be used at your own risk. Use a suitable silk detergent. Hang to dry, avoiding direct sunlight and iron on a cool setting.
FABRIC COMPOSITION: 60% Superwash Cashwool 40% Natural red eri peace silk, approx. 61-70cm wide.
FABRIC WEIGHT: 260gsm