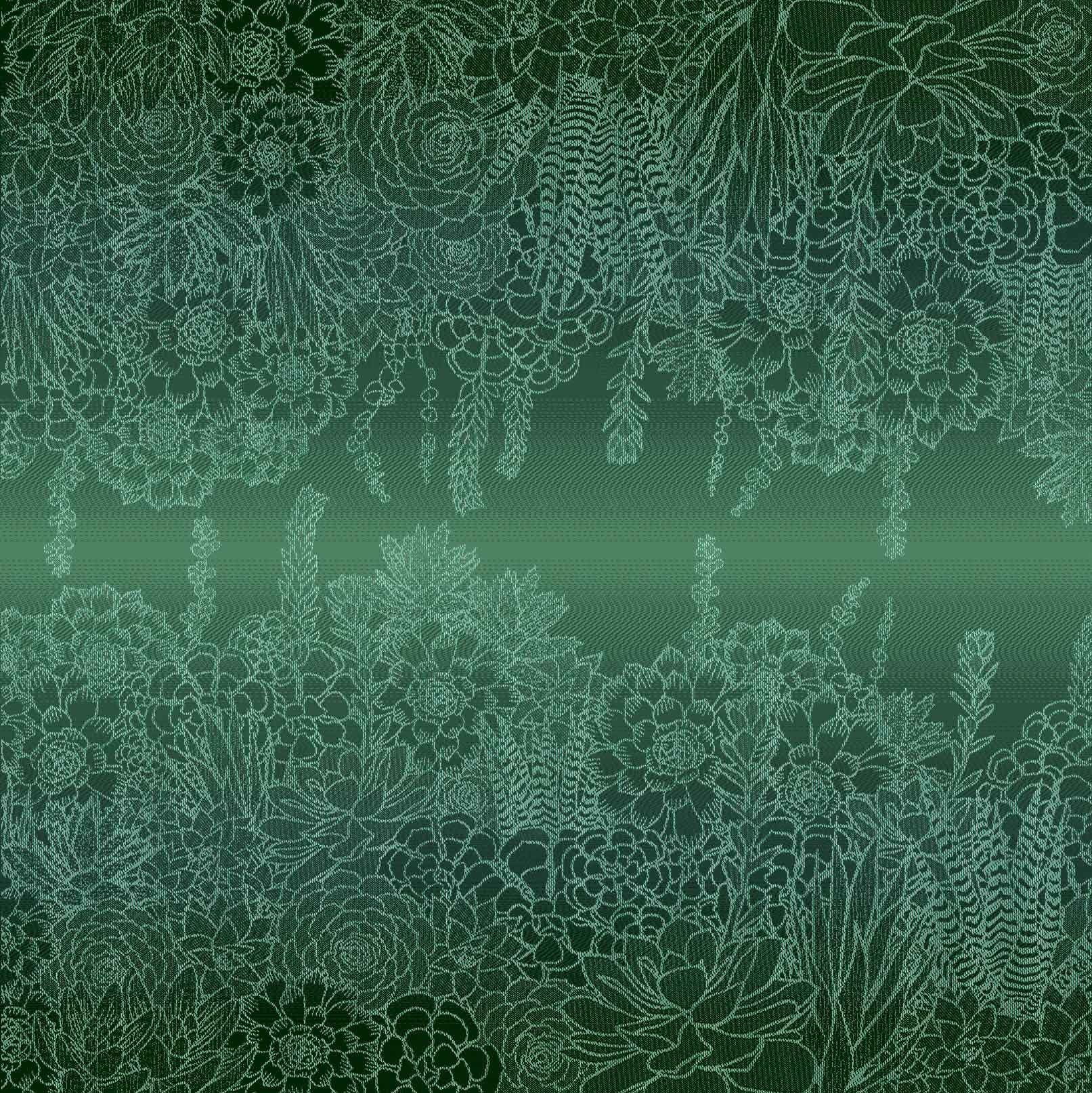 Succulents Botanical Garden Spares
✔ Stunning new design
✔ Pinstripe - hemp, wild silk & cotton yarns
✔ Great all-rounder... Read more
Only 1 left in stock
Best sellers
New arrivals
Not in Sale
Shop All
Succulent Preorder
Succulents Spares & Bonus Items
Teals/Blues/Greens
✔ Stunning new design
✔ Pinstripe - hemp, wild silk & cotton yarns
✔ Great all-rounder - nice cush
✔ Temperature regulating - great for all seasons
Introducing our new design which celebrates the diversity and uniqueness of succulents A variety of species of these hardy plants are depicted with a pinstripe weft in an ice green, pepper green, and ecru wild silk, hemp and organic cotton wefts. All featured on organic combed cotton warp in a mirrored fade of lush greens.
This fabric will be great for all ages and all seasons. The cotton gives a gentle cush and softness while the sustainable hemp introduces a durability and the wild silk adds delicate strength.

By using BCI cotton we ensure that our cotton meets the Better Cotton Initiative's high standards of environmental, economic and social responsibility. Our BCI cotton is also organic, meaning it is grown with care and without chemicals keeping the land, and farmers, healthy.

This item is part of the Succulent Lovers preorder and the yarns and pattern were carefully selected by the Succulent Lovers Preorder group. Other items in the collection can be found here.
Oscha Slings are ethically handcrafted in Scotland.
CARE INSTRUCTIONS: Hand washing is recommended, although a silk cycle on a known reliable machine may be used at your own risk. Use a suitable silk detergent. Hang to dry, avoiding direct sunlight and iron on a cool setting.
FABRIC COMPOSITION: 60% BCI Organic Combed Cotton 28% Cotton 6% Silk 6% Hemp, approx. 61-70cm wide.
FABRIC WEIGHT: 277gsm