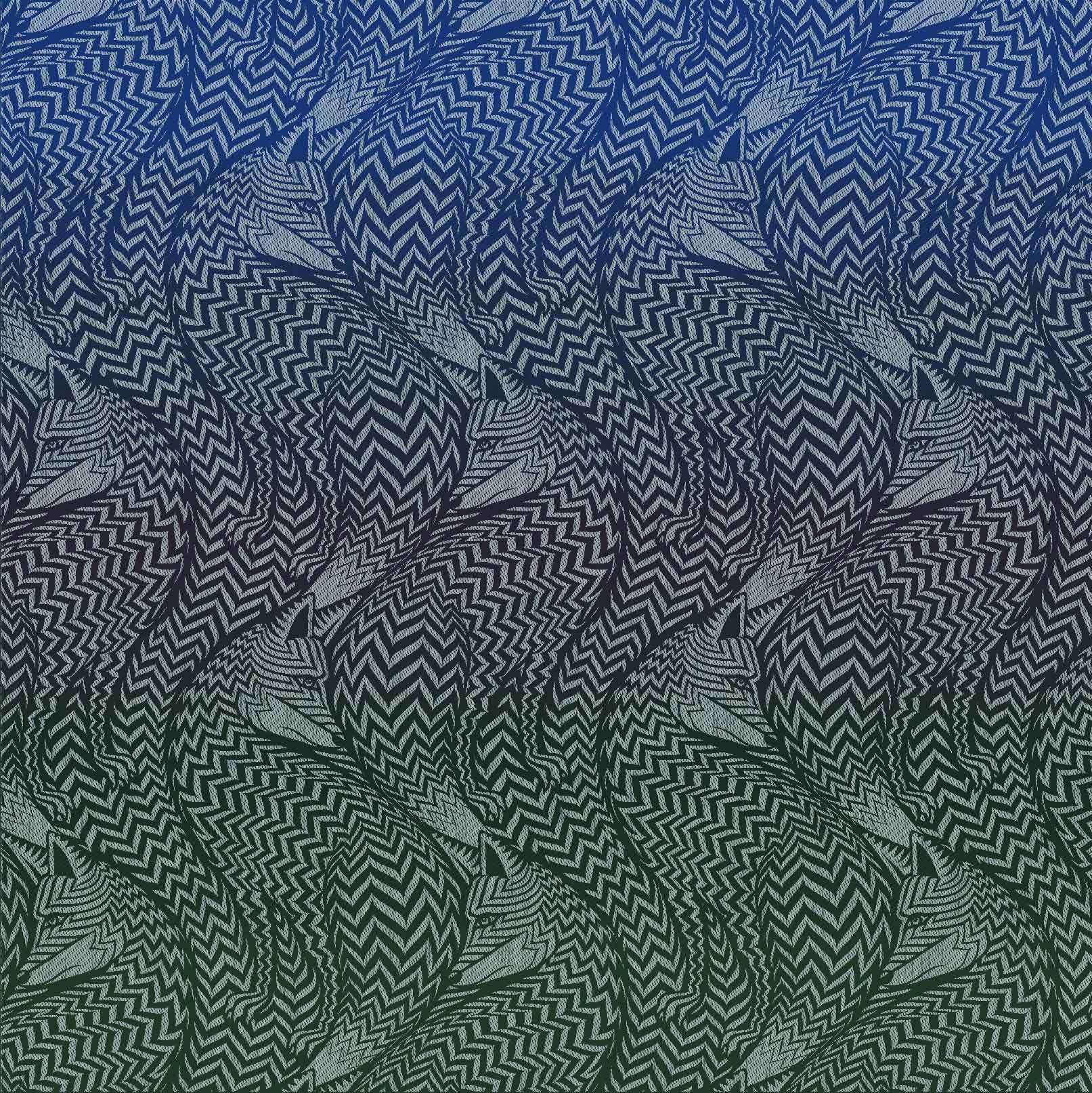 Zorro Silver Fir Baby Wrap
✔

Luxe blend: Tussah silk & BCI cotton
Read more
Only 1 left in stock
Best sellers
Customer Collaborations
Last Chance
Not in Sale
Shop All
Teals/Blues/Greens
Wholesale Catalogue
✔

Luxe blend: Tussah silk & BCI cotton
✔

Beautiful blue nubs and slubs from silk yarn
✔

Strong & supportive, great through toddlerhood
✔

Soft & mouldable - lovely in hand
✔

Temperature regulating properties
✔

Cushy on the shoulders for ultimate comfort.
It is winter in the forest: our geometrical foxes design is picked out in icy tones of pale blue and natural white in alternating Tussah silk and cashwool yarns. Beautiful mid blue nubs and slubs speckle across this fabric, characteristic of the silk yarn. An investment piece, this stunning fabric is bound to become a family heirloom.
Our BCI cotton is organic and meets the Better Cotton Initiative's high standards ensuring that it is grown without chemicals keeping the land, and farmers, healthy.
This item is part of the 'Winter in the Forest - The Entwood' Full Custom preorder and the yarns and pattern were carefully selected by the group.
Oscha Slings are ethically handcrafted in Scotland and come with a
Peace Of Mind Guarantee
.
CARE INSTRUCTIONS: Hand washing is recommended, although a silk cycle on a known reliable machine may be used at your own risk. Use a suitable silk detergent. Hang to dry, avoiding direct sunlight and iron on a cool setting.
FABRIC COMPOSITION: 50% BCI Organic Combed Cotton, 33% Confetti Shantung Tussah Silk, 17% Superwash Cashwool,
approx. 61-70cm wide.
FABRIC WEIGHT: approx. 323gsm