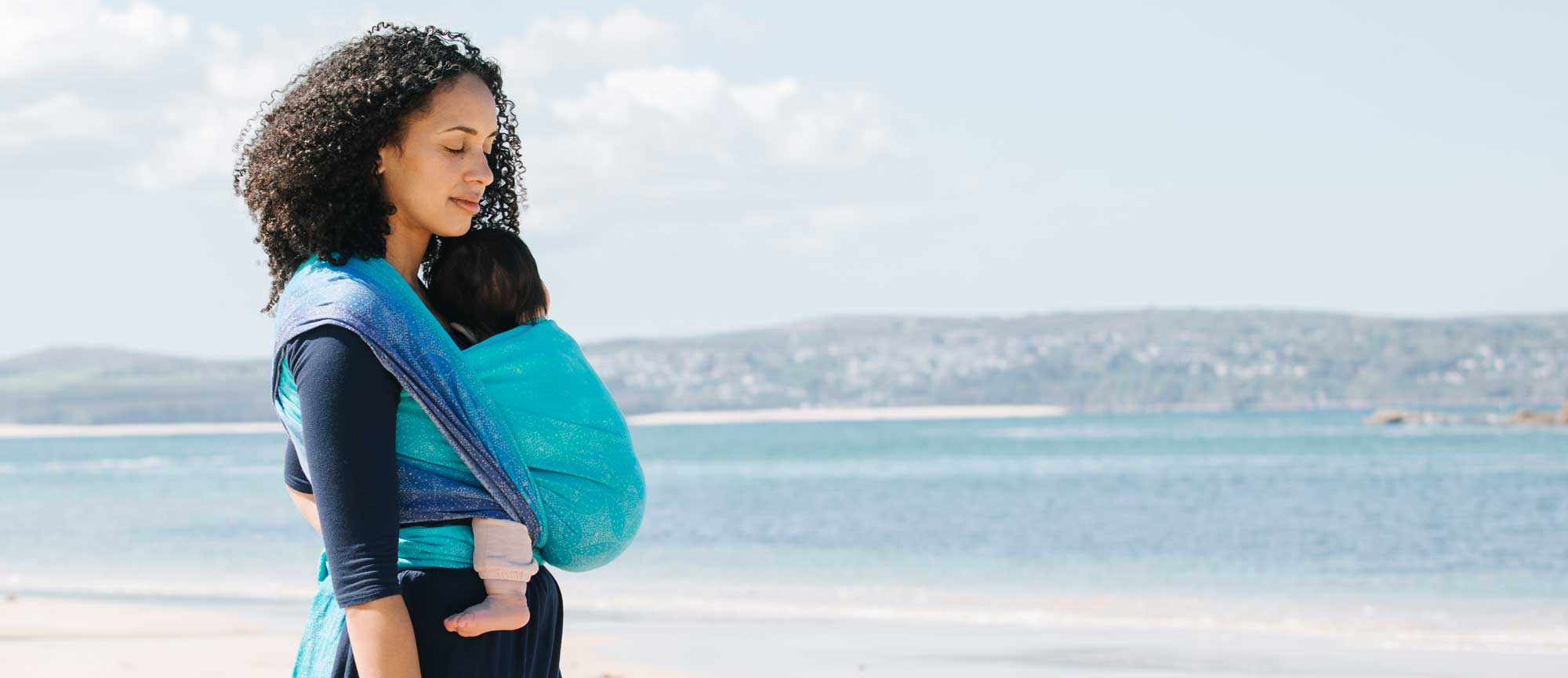 How to Choose a Woven Wrap
Learn everything you need to know to choose the perfect woven wrap for your family.
Over 4 days we'll help you unpick the world of blends, gsm and wrap sizes to give you the skills to choose. 
Learn How to Use a Baby Wrap
Learn how to tie your first woven wrap. In this 2 day course we cover everything from preparing your sling, the perfect carry to start with (no matter what size of wrap you have), plus safety, comfort tips and troubleshooting. Sign up below.

Learn How to Choose & Use a Ring Sling
Eager to try out a Ring Slings but unsure where to start? Our trained consultants have created this quick email course including lots of video content to help you choose, and get the most out of your Ring Sling!
You'll learn about the different shoulder styles, the differences between fabrics, including best ones for babies, toddlers and warmer or cooler climates.
You'll also learn how to use your Ring Sling as well as exclusive top tips so that you can get the perfect carry every time!
7 Day Baby Wrap Challenge
Challenge yourself to learn a new carry every day for a week, each one building on the last.
It's wonderful to try out new carries as each one you learn helps build your wrapping skills. As your baby changes stages, different carries can also help you feel comfortable in carrying for longer. Different carries can also be great for different needs - for instance, something quick for going from car to shop, or something that may take a bit longer to wrap, but will last you through a long hike in comfort.
You will also find some of the more beautiful techniques you may have seen in baby wrapping pictures.
7 Day Fancy Finish Challenge
In this course we will be exploring some creative carries with beautiful finishes and having some fun with wrapping.
Although the focus will be on back carries and there will be some advanced carries, we will also include a front carry option so anyone can follow along. As long as you are comfortable with Front Wrap Cross Carry you can join!
We will slowly build up to the more advanced carries so you can develop your skills throughout the Challenge.
Still need a hand?
If you're looking for more information on choosing a sling, you can visit our Getting Started page.
Our trained Babywearing Consultants are on hand to give personal guidance on choosing and using your Oscha sling. Simply email us or send us a message using the messenger button in the corner of your screen.
If you have a course you'd like to see us put together please let us know