Are you a beginner looking for your first wrap?
If so, choose your 'Base Size' (see chart) - this is the size needed for the carry shown in the instructions - Front Wrap Cross Carry (FWCC).
Note: If you are tall (5'10″+) or have a baby who is more than 18 months old, we would suggest going one size up. If you are under 5′ we would suggest going down a size.
A FWCC is used as it is usually a good carry to start with. It is comfy and supportive and learning this carry will introduce you to many key wrapping skills.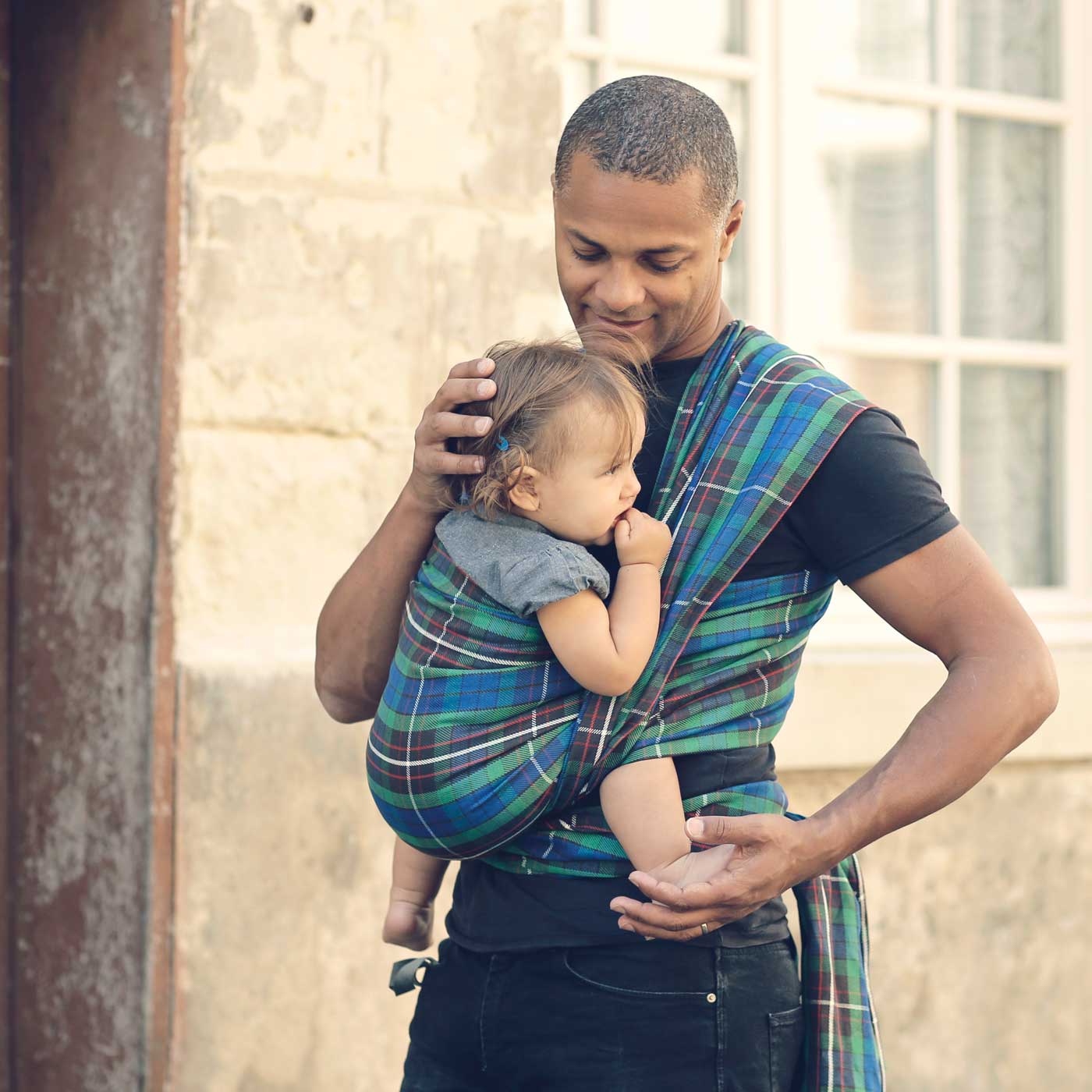 What if my partner is a different size?
Generally we'd recommend you go with the size needed for the main user.
However, if your partner is one size up from you, you could opt for the longer length and have slightly longer tails or you would cross the tails at your back and bring them back around, under baby's legs, and tie at the front. This is an easy way of using up the extra length.
Alternatively, if your partner needs a size smaller than you and you opt for that, you could tie under baby's bum, instead of at your back.
What if my Base Size isn't available?
Whilst we recommend starting out with your Base Size for ease, woven wraps sizes aren't like clothing sizes, so you can choose virtually any size and find a carry which works for you.
If the sling you love is not available in your Base Size you could try another size – there are always different carries that will work and we have trained Sling Consultant's on hand to help advise, just email us or use the Chat box.
Want to Learn Other Wrap Carries?
You can do many different carries with your Base Size if you wish to learn more once you have mastered FWCC.
You may also want to try a shorter or a longer wrap to introduce even more options.
This chart gives you an idea of some of the many carries out there and the wrap size you would need.
You can find video tutorials for all of these carries on our Learn to Wrap page.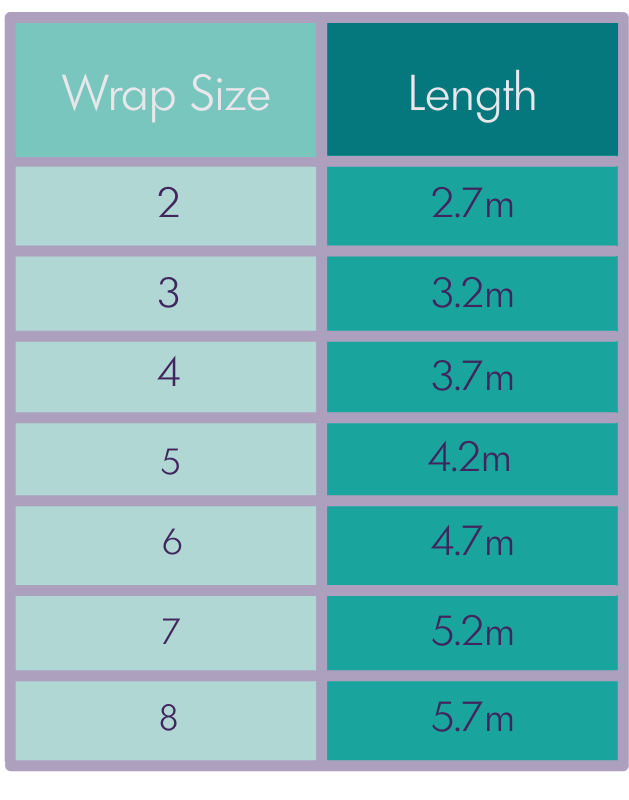 What do Woven Wrap Sizes Mean?
Woven wraps come in different 'sizes' (usually 2-8), each size is a specific length of fabric, which can be used for different carries.
The fabric width is always roughly the same. For an Oscha sling, the width will generally be between 61-70cm.
All our fabrics weight test up to 45lbs (or about 5 years old).
Please note: The final length of your sling will be +/- 10cm the lengths above. We cut our slings a little longer to allow for some shrinkage during the first wash, after their bath they should be the correct length (within tolerances). All measurements are taken on a flat surface, measurements taken 'soft tape in hand' will not reflect the true size of your sling.