Sling Guide
Have you already had a look at our Getting Started page and would like to know more about selecting the right sling for you based on your babies age and the climate you live in?
You have come to the right place!
You will also find information on fabric blends, GSM and selecting the best slings for newborns & toddlers.
In a hurry? Take this quick quiz to find the right sling for you.
Visit the Getting Started page to learn about Oscha sling types and the basics of baby carrying.
Most of our slings are designed to be great all-rounders
You might have already noticed while browsing our website that a lot of slings are described as 'great all-rounders'. This means that they are designed to be suitable for children of all ages and for wear in all climates, from warm to cold.
However, we do also offer a selection of slings that are specially woven to be supportive for heavy children and also thinner, more mouldable slings that are perfect for newborn babies. Keep reading to learn more.
Tip: You won't go wrong with buying a great all-rounder sling as it is suitable for all ages and climates!
Choosing a Sling for Different Ages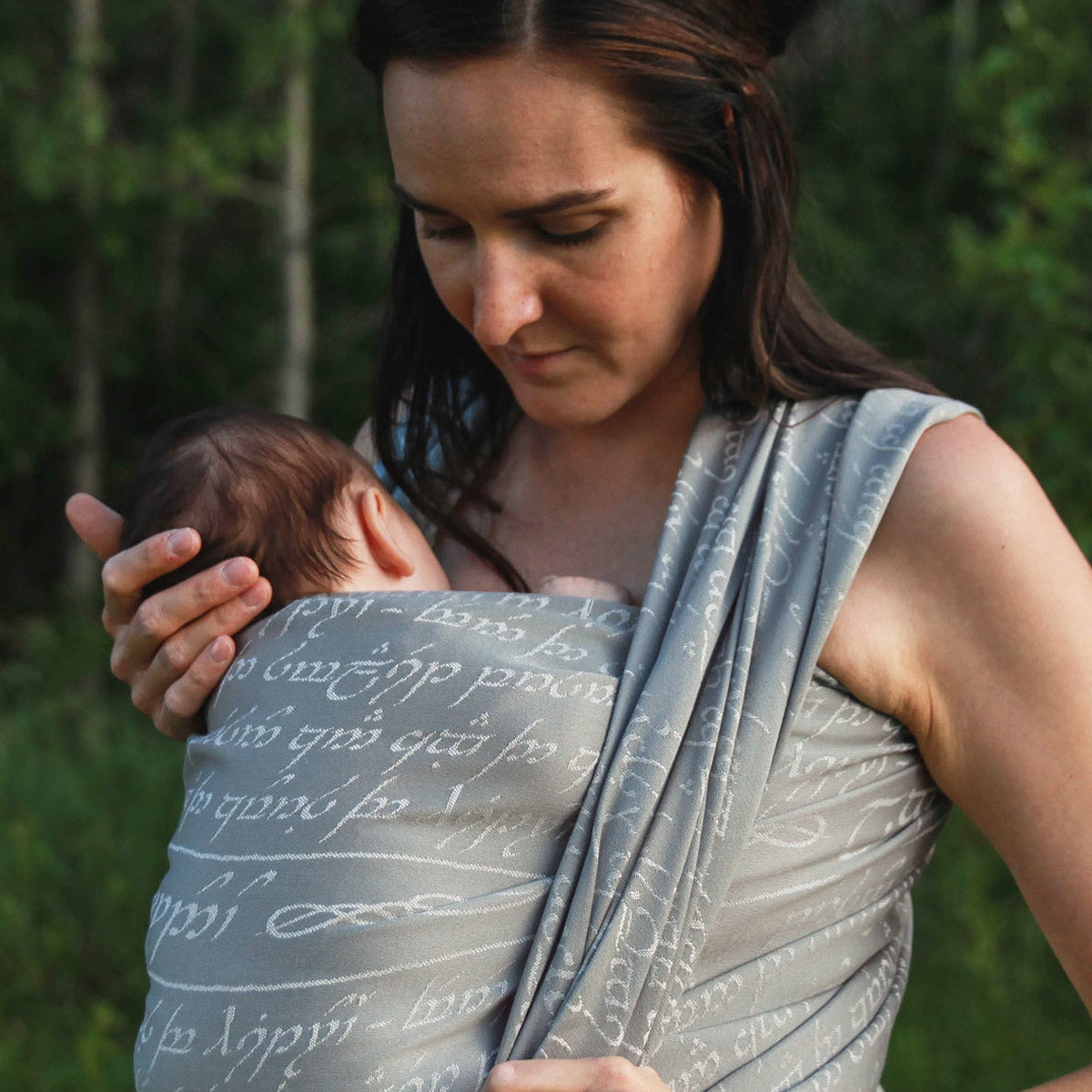 Best Slings for Newborns
Newborns are precious and delicate, needing extra care and support, especially while in the "fourth-trimester" stage of development. Oscha's soft, mouldable slings are perfect for meeting a baby's need for closeness and contact. Our guide will help you choose the best carrier for your newborn.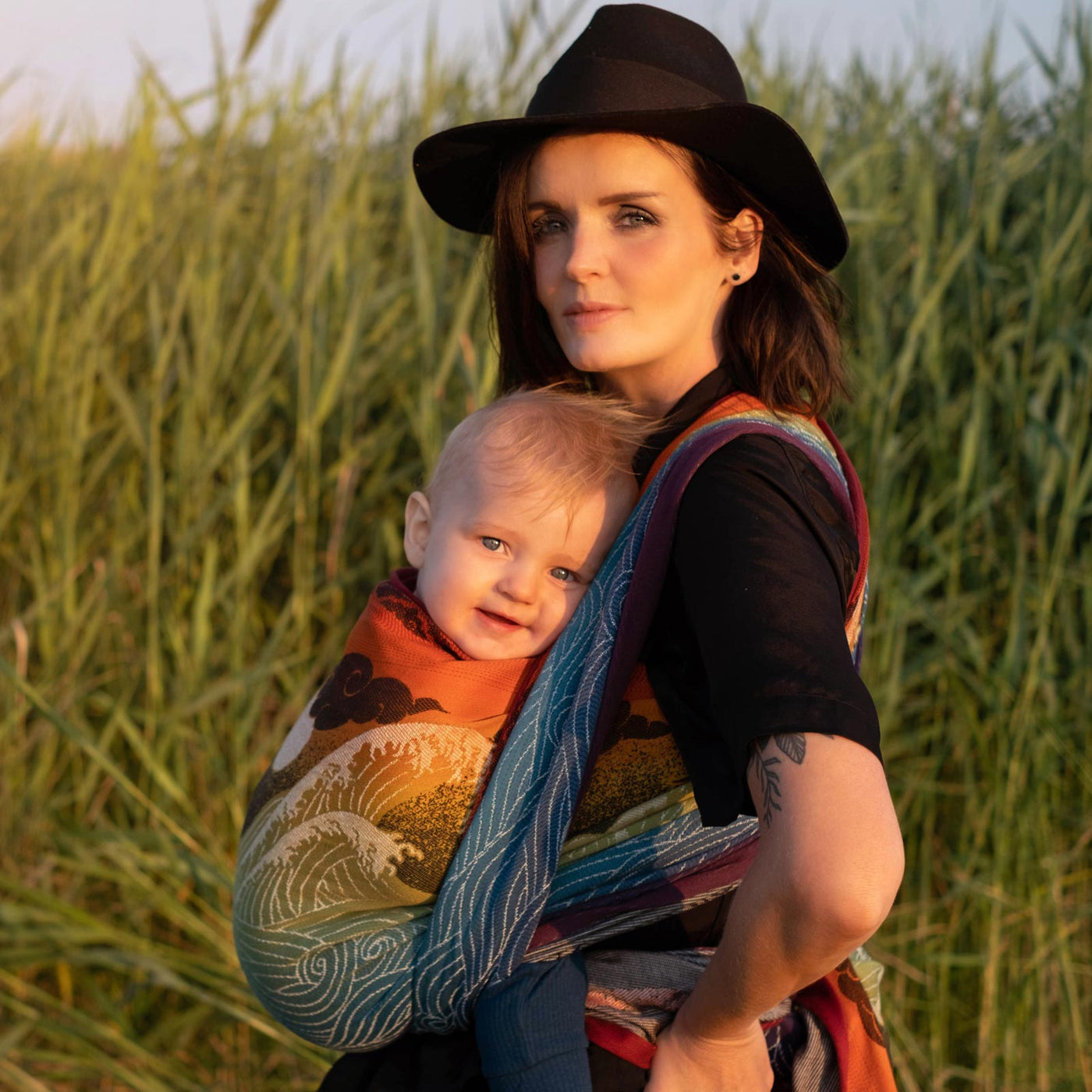 Best Slings for Toddlers & Heavy Children
As your little one grows and enters toddlerhood, your needs from a sling will change but woven carriers are still a great option for toddlers. You might need to switch to a longer sized wrap as your child grows bigger, structured carriers are also being a great option. Our detailed guide will help you choose the best carrier for your toddler.
Choosing a Sling for Different Climates
When choosing a baby carrier for hot or cold weather conditions there are just a few simple things to consider. Click on the buttons below to visit our guides on carrying in different weather conditions. You can also use the site filters to get the right sling for your climate.
Keep in mind that most of our fabrics are woven to be suitable for all weather conditions.

Best Slings for
Hot Weather
You will be looking for something light and breathable such as a linen blend or Ice Cotton. You might also want to consider the type of sling you use to allow air though easily. Check out our guide or use the filters to shop for slings for hot weather.

Best Slings for
Cold Weather
What is Fabric GSM?
Simply put, Grams per Square Meter (GSM) is the weight of any given piece of fabric. It offers us some good clues as to the how a sling will feel and the qualities it will offer.
Lower GSM will mean a thinner sling that is generally cooler, easier to work with but may not offer as much support.
Higher GSM slings will generally feel thicker, cushier and offer more support.
It is important to remember that GSM is just a guide to the thickness of the sling. how a sling will feel is a combination of weave structure, yarn type and GSM.
Viscose yarns will weigh more than natural fibres (about 30gsm) but tend to feel thinner in hand.
You can use the site filters to search for the GSM range you would prefer.
Watch a Video on Fabric GSM
Lightweight (below 230GSM)
A low GSM wrap will usually be fairly thin in hand, making them beginner friendly and perfect for warmer climates. Less fabric density means less 'cush', so you may need to wrap more carefully or use multiple passes carries for bigger kids.
Shop Lightweight & Cool Slings
Medium Weight (230-300GSM)
These will usually be good all-rounders - offering support and gentle cush, making them suitable for all ages. These wraps are generally easy to wrap with and break-in, making them a good starting place for beginners.
Shop All-rounder Slings
Heavy (above 300GSM)
A high GSM wrap is likely to have a good amount cush for the shoulders and will generally offer a lot of support for bigger kids. While a high GSM wrap will usually be thick in hand, some viscose yarns are very heavy while still wrapping like a medium weight sling.
Shop Thick & Supportive Slings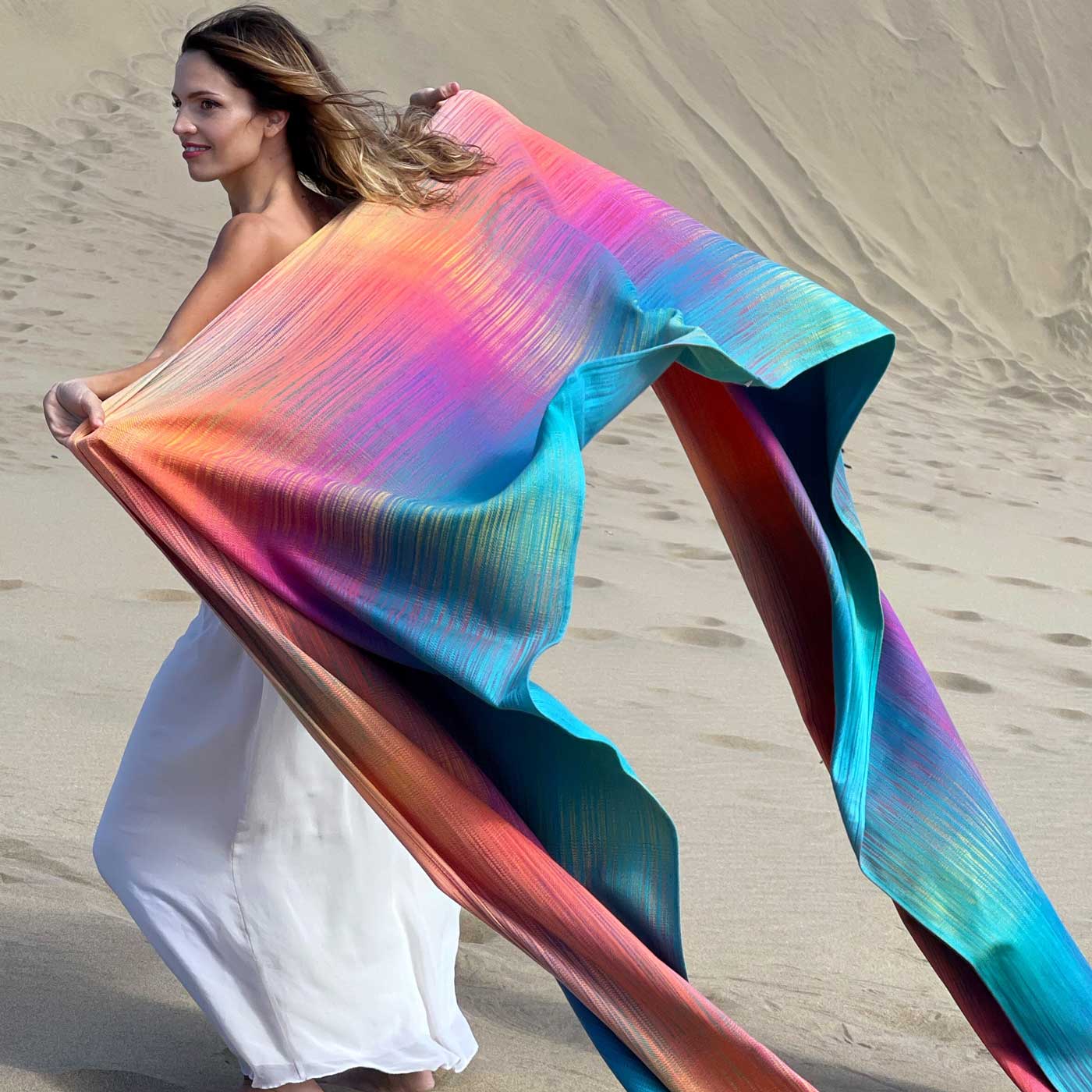 Caring for Your Sling
Our slings are made from the highest quality yarns we can find, but as with any jacquard woven textile, a little care is required to keep your baby carrier happy.
Always follow the instructions on your sling.
Washing Your Sling: As a rough guide, most wraps can be washed at 30 degrees. Wool & silk blends should be handwashed, although a gentle machine cycle may be used at your own risk.
Hang to Dry: We recommend hanging your wraps to dry them, although wool should always be laid flat. Tumble drying can reduce the life of the fabric but some blends benefit from a short cool cycle to soften them, for example, linen and hemp.
Do Not Bleach: We advise against the use of bleach and fabric softeners on your Oscha sling as this can reduce the life of the fabric as well as making it less grippy.
Ironing Your Wrap: A cool iron is recommended for most slings as this helps finish the breaking in process and avoids the fabric creasing repeatedly along the same lines which can wear the fabric over time. For linen and cotton wraps a steam iron is recommended. It is best to iron linen when it is still a little damp – it is just easier! Linen fibres may appear compacted after washing but ironing while
damp, or spraying with a little water beforehand, will allow the fibres to relax and return to normal.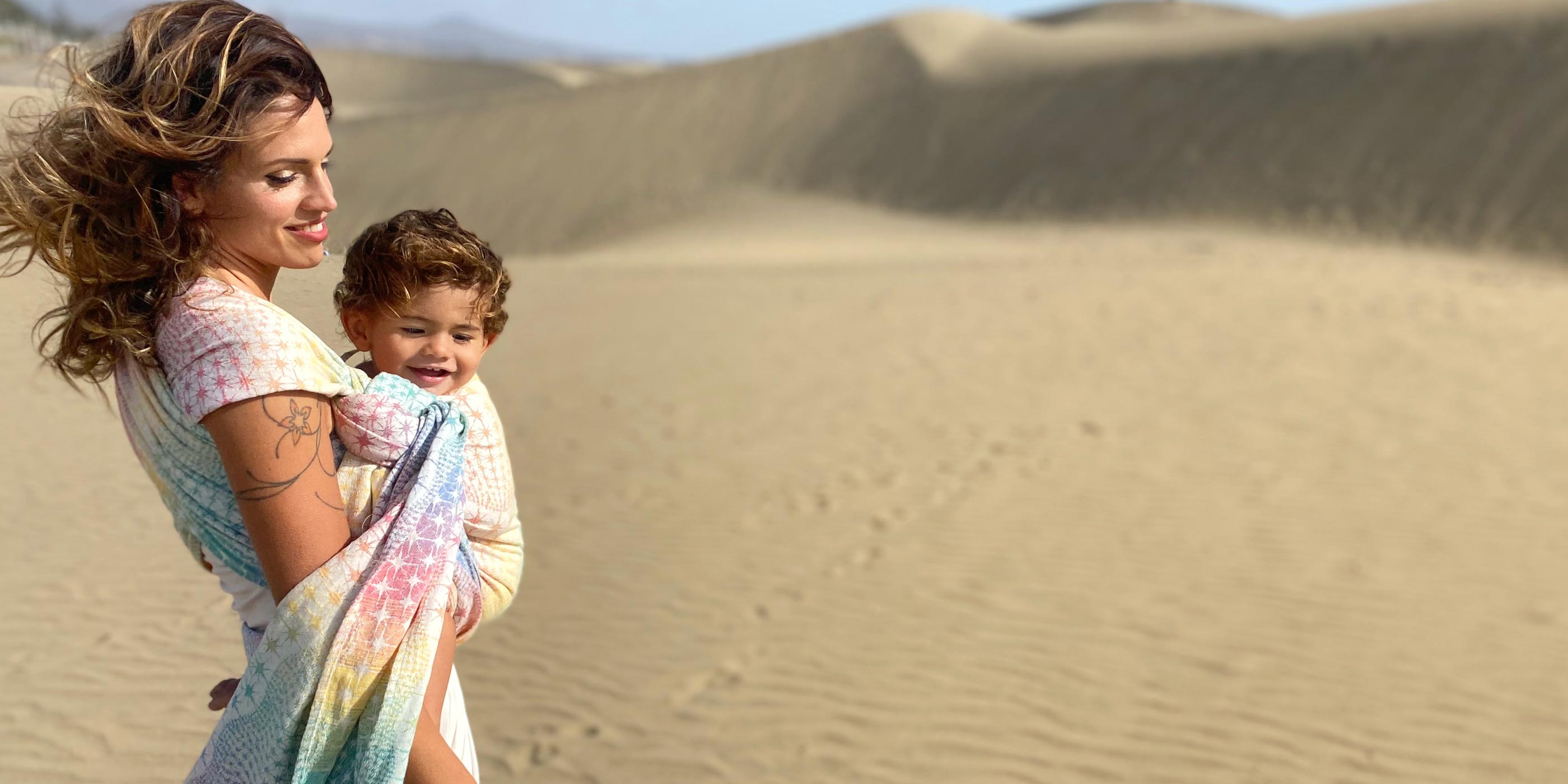 Made in Scotland for you, with love
What Makes Oscha Baby Sling Special?
Co-founded by mum Zoe in Scotland, Oscha began when her love for wrapping became a day to day life-saver after her twin boys were born just 16 months after her daughter. With a passion for slings and for design, Zoe's vision of a wrap company which offers parents elegant, colourful baby carriers quickly became a reality. Zoe and the Oscha team continue to design unique woven patterns and use innovative weaving techniques to make baby carrying a beautiful and comfortable experience for all. Learn more about Oscha