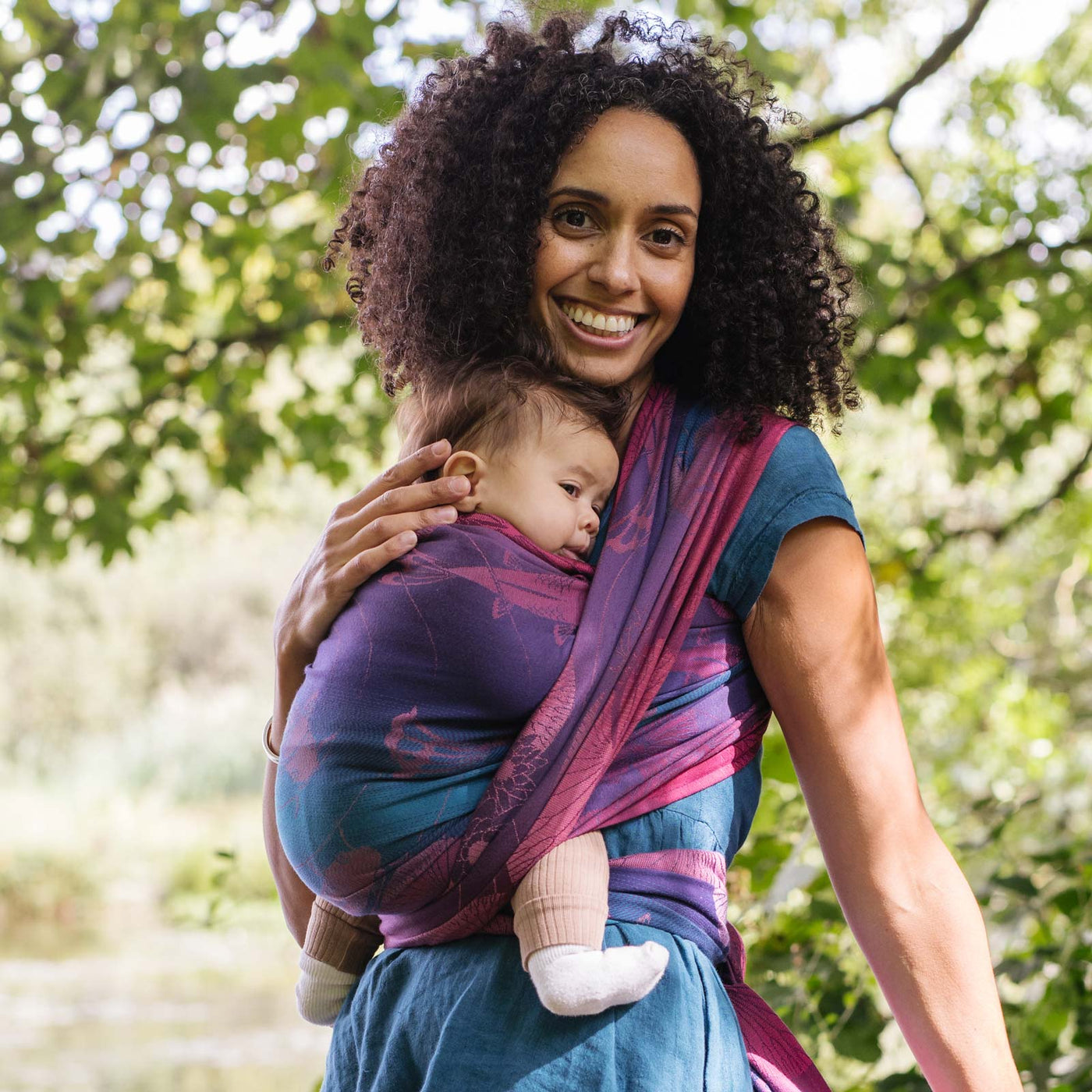 Choosing The Best Baby Sling For A Newborn
Newborns are precious and delicate, needing extra care and support, especially while in the "fourth-trimester" stage of development. Being gently rocked, able to hear mother's voice and cradled all around is soothing for little ones and can have lasting benefits which extend far beyond these early months.
Learn more about Babywearing and the Fourth Trimester
Oscha's soft, mouldable slings are perfect for meeting a baby's need for closeness and contact.
Our guide will help you choose the best carrier for your newborn.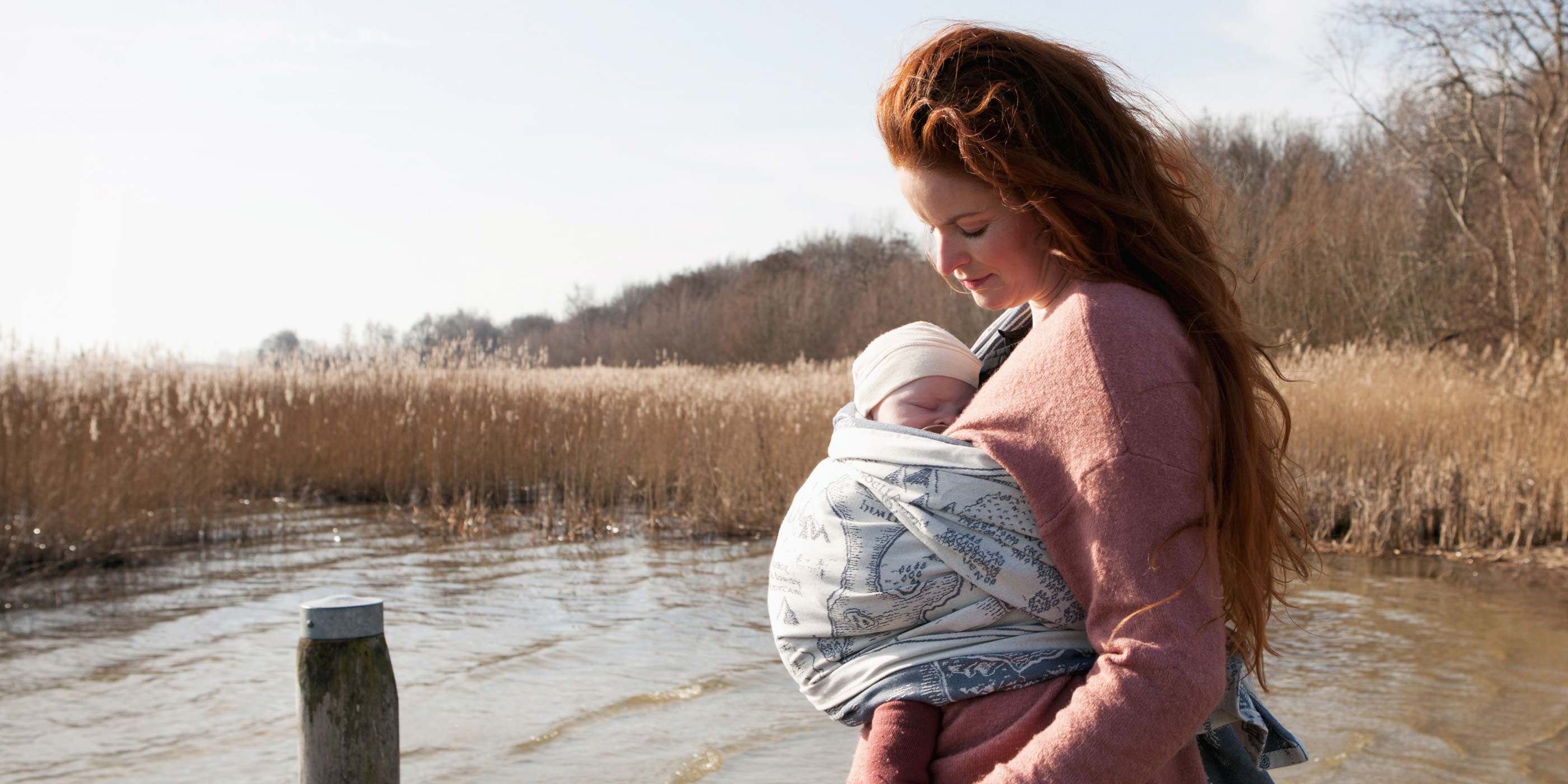 Which Type of Sling Should I Choose?
Each of the ergonomic baby slings listed here are suitable from birth through to toddlerhood. We specially weave our fabric for babywearing and our slings are approved by the International Hip Displasia Institute.
Oscha slings are adjustable and support the natural newborn position, bringing all the amazing benefits of babwywearing.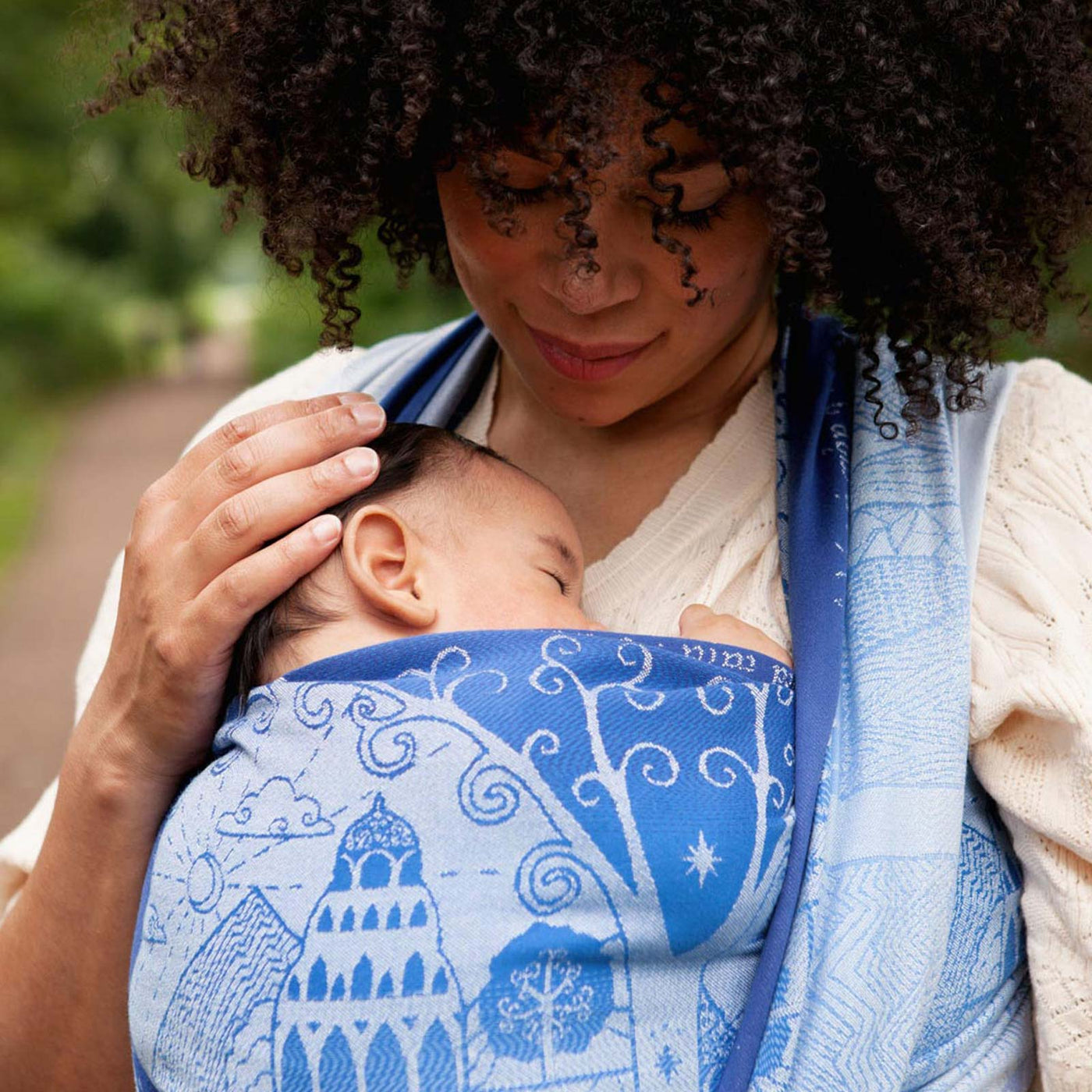 Woven wraps
Woven wraps are the most versatile carrier, with a vast number of carries possible, a wrap can be used through until preschool age if desired.
These baby slings are made from a long length of woven fabric that is infinitely adjustable, moulding to the body to create a comfortable fit for any carer. By being able to adjust each millimetre of fabric, to mould around you and your baby, you can ensure your little one is safe, comfortable and secure in their natural newborn position.
Baby wraps are the recommended carrying method for babies who are born prematurely, or who have additional needs such as low muscle tone.
Ring Slings
Oscha ring slings make wonderful newborn carriers - a single layer of fabric that is easy to mould around your little one. They are made from specially woven sling fabric and secured at the shoulder with rings.
Ring slings are very quick to put on. They are lightweight, will fit in your bag.
There are slight adjustments you can make to create a perfect fit with with a newborn.
You can find tutorials and more information on choosing a ring sling here.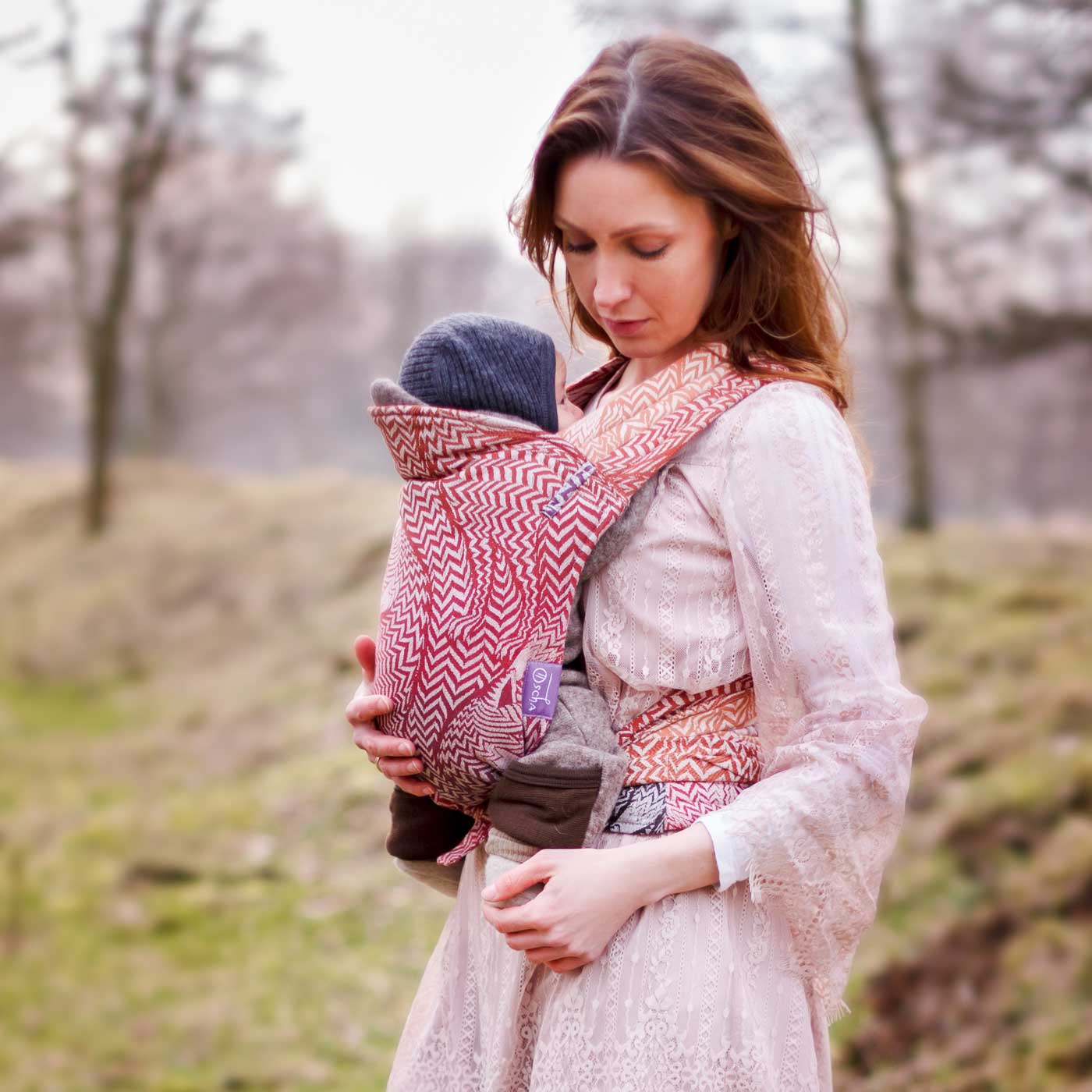 Cairis Baby Carrier
The Baby Cairis is a semi-structured carrier with tie straps, it has been specifically designed for use from the newborn stage.
Unlike many carriers it does not have a stiff waistband, this allows the width to be cinched in to fit even very small babies. The carrier comes with a special accessory for this.
As the Cairis is made from soft, wrap fabric, you can also roll the panel to reduce the height so it will fit your newborn snuggly.
Many people find the Cairis very simple to put on, yet it also gives a snug, supported feeling like a baby wrap. So it's a great choice if you want an easi learning curve.
Want to know more about the different types of baby slings we make?
You can find the comparison between our baby slings on the Getting Started page, along with lots of other helpful information to begin your babywearing journey.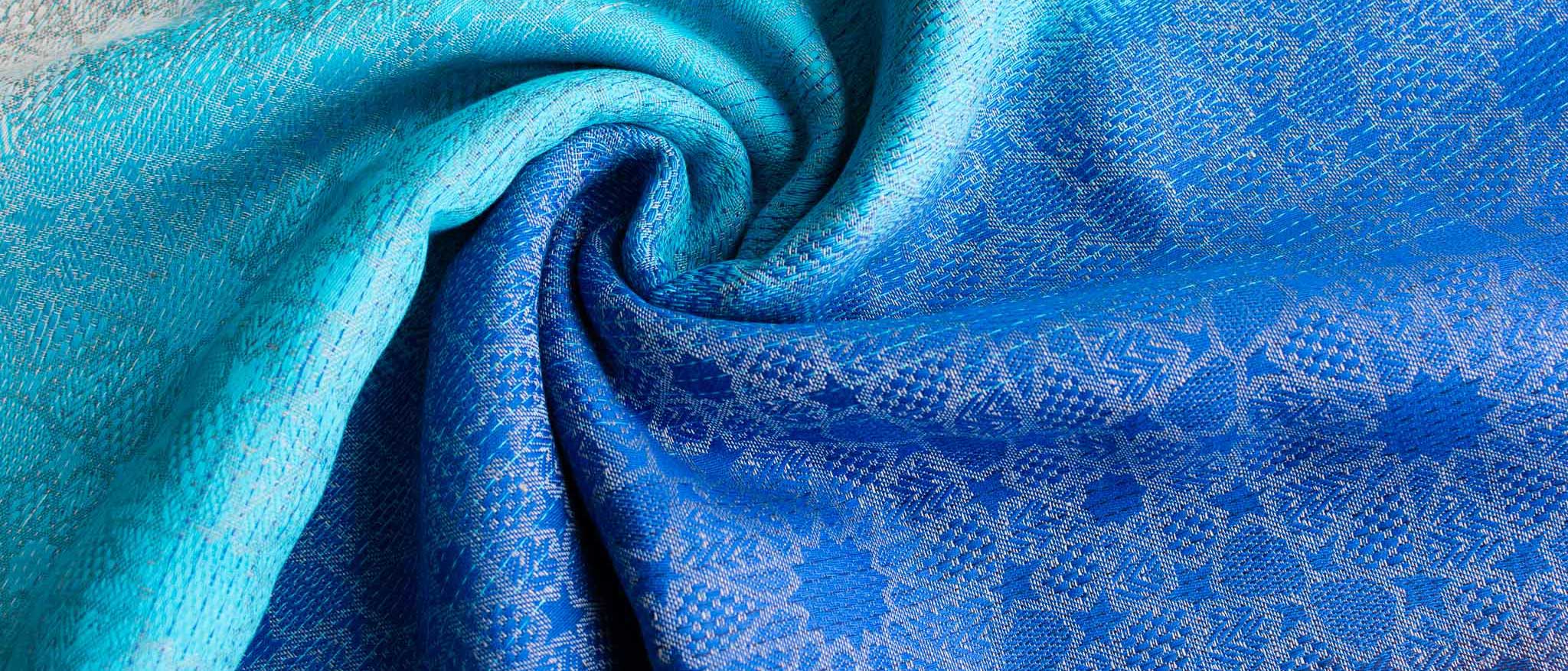 Which Fabric Blend to Choose?
Each sling is woven with one or more ethically sourced yarns resulting in different properties, some of which are especially good for newborns.
It's generally recommended to pick something you love the look of as it can generally be made to work and you're more likely to use it.
If you're unsure then contact us or use the chat box.
When looking for a newborn blend there are many options and no single 'best blend', but hopefully, this table will help you work out what is perfect for you, your baby and your lifestyle.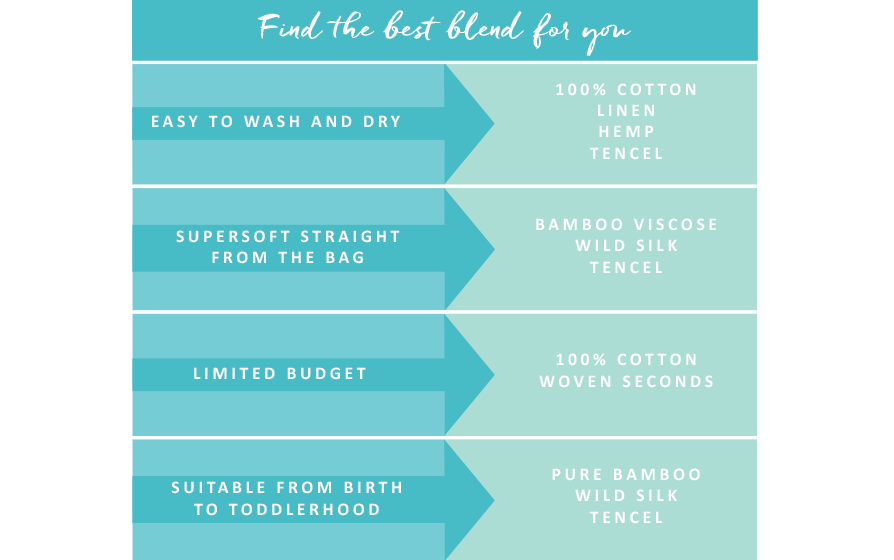 Top Tip: You can use the filters on our shopping pages to select and browse different blends.
When looking for a wrap for a newborn you should look out for words such as 'malleable', 'soft', 'mouldable' and 'glide' in our descriptions. Many descriptions will also tell you if the blend is newborn-friendly!
Blend is less important for the Cairis as it is more structured.
There are very few blends which are not suitable for a newborn if you find something you love but are unsure, please send an email to info@oschaslings.com or visit Clan Oscha to ask our advice.
What is GSM?
You'll see this little abbreviation mentioned often and it refers to the weight of the fabric. For an Oscha sling, the GSM is likely to be between 180 and 330gsm. For newborns, and people new to wrapping, we'd recommend a medium to low GSM (250 or lower) as this will usually be a sling which is fairly easy to work with, however this isn't essential.
Note: For the Cairis this is not something you need to worry about.  
Which Woven Wrap Size to Choose?
For new wrappers, we would not suggest getting a wrap larger than your Base Size. Longer wraps can be harder to work with given the amount of material to safely control and this makes them tricky to learn with.

However, something smaller than your Base Size can be a great choice! Many people love to use smaller wraps as they are easier to control and still offer a huge amount of flexibility.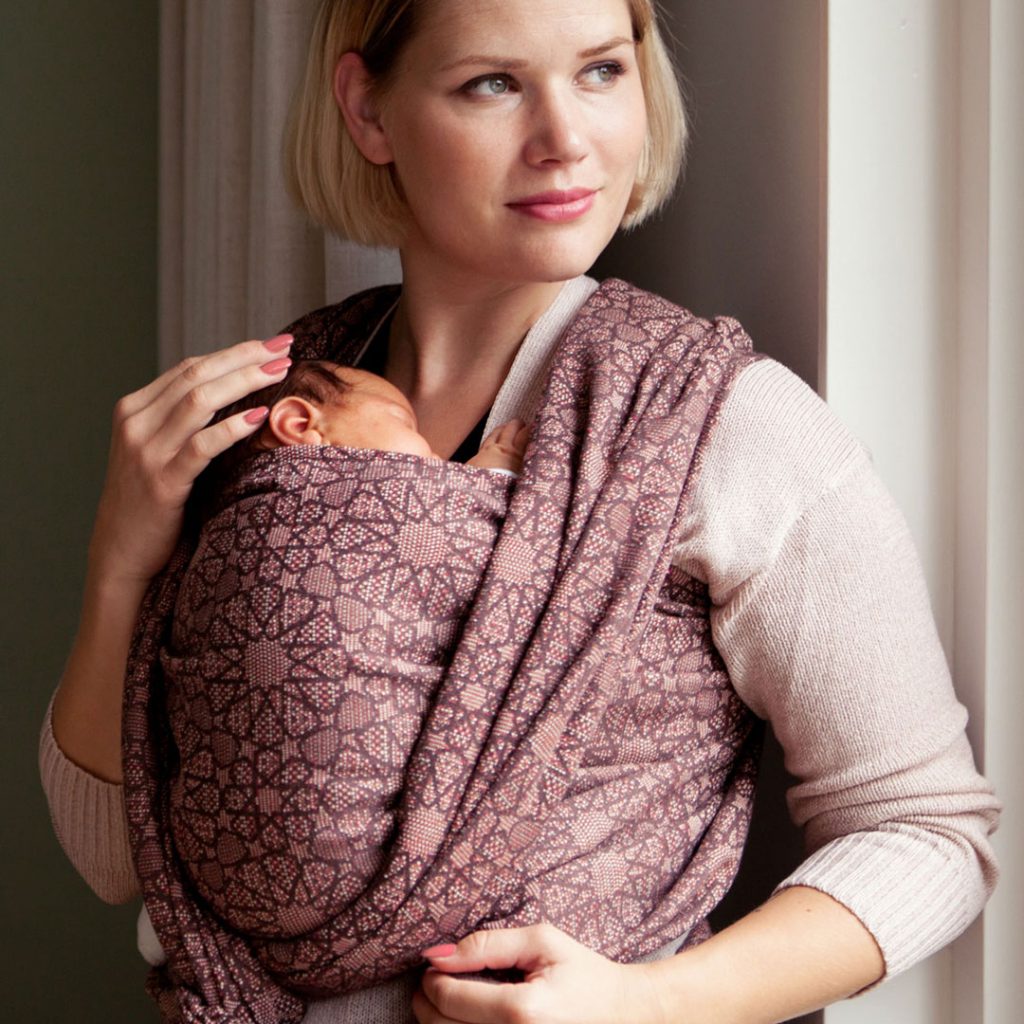 Which Carries are Suitable for Newborns?
Baby Wraps
There are many woven baby wrap carries which are newborn friendly however the first carry we would suggest for a woven wrap is the Front Wrap Cross Carry. This carry is simple, supportive to small bodies, does not pull across little ones during the process and is respectful of physiology.
Back carries should not be attempted without professional advice before 6 months or before your child can confidently sit unaided.
Ring Slings
If you are using a ring slings then a front carry should be used until around 4 months. When you naturally start to hold your baby on your hip. Learn to use a ring sling
Cairis Carrier
With a carrier, we would suggest using a front carry until around 6 months, when your child can confidently sit unaided a back carry can also be used. Learn to use the Cairis