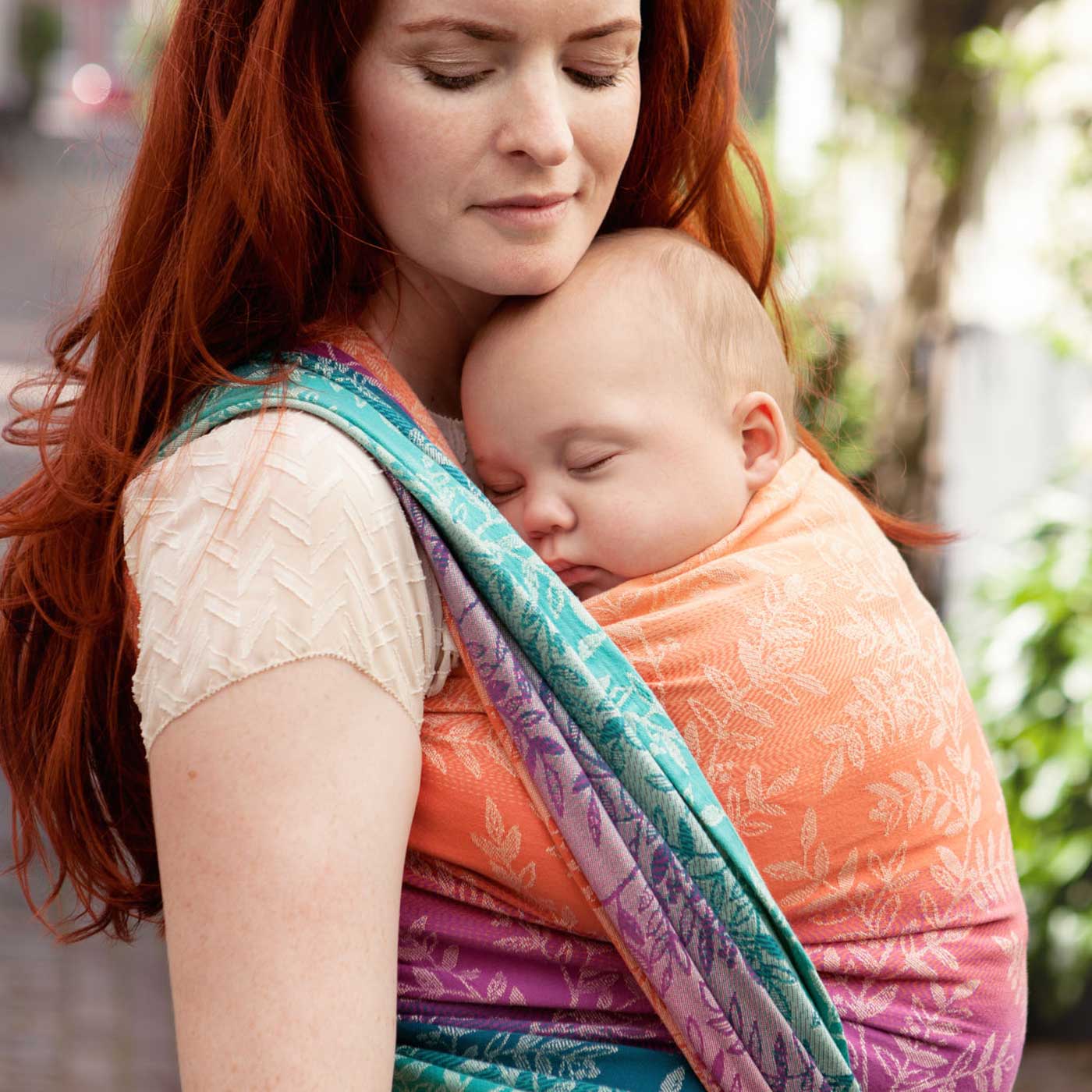 About Us
Why Choose Oscha
Co-founded by twin mum, Zoe, and her father, Mike, in 2010, Oscha began when Zoe's love for carrying her babies became a day-to-day life-saver after her twin boys were born just 16 months after her daughter.

Both designers, Mike & Zoe's vision of a baby sling company that offers parents elegant, colourful baby wraps and carriers quickly became a reality. Zoe and the Oscha team continue to design unique woven patterns and use innovative weaving techniques to make baby carrying a beautiful and comfortable experience for all. 

At Oscha we want to share our passion for baby carrying, and all its proven benefits, by bringing you ethically made baby slings that bring colour and style to your baby carrying journey - Oscha slings are baby carriers you will love to use. 
It all starts with design…
Our focus is on elegant design and beautiful colourways. We are always creating new patterns and colour combinations, ensuring there is something to suit everyone. Oscha's iconic style is represented in our capsule Classics range.
We continually experiment and push the boundaries with our colourways and weave techniques. While we love to work on unique and exciting blends in our design sessions, we also talk to our customers to find out what they are looking for from our slings. This is an important source of inspiration for future releases!
Crafted with love, from our family to yours
Oscha is a carbon-neutral company and our baby carriers are made with zero-waste. Our fabrics are woven in the British Isles from natural, organic and responsibly sourced yarns before they are lovingly handcrafted into slings in our Scottish workshop, which is 100% solar-powered. Plus, each sling sold contributes to our growing Oscha grove with charity Trees for Life who are rewilding the Scottish Highlands.