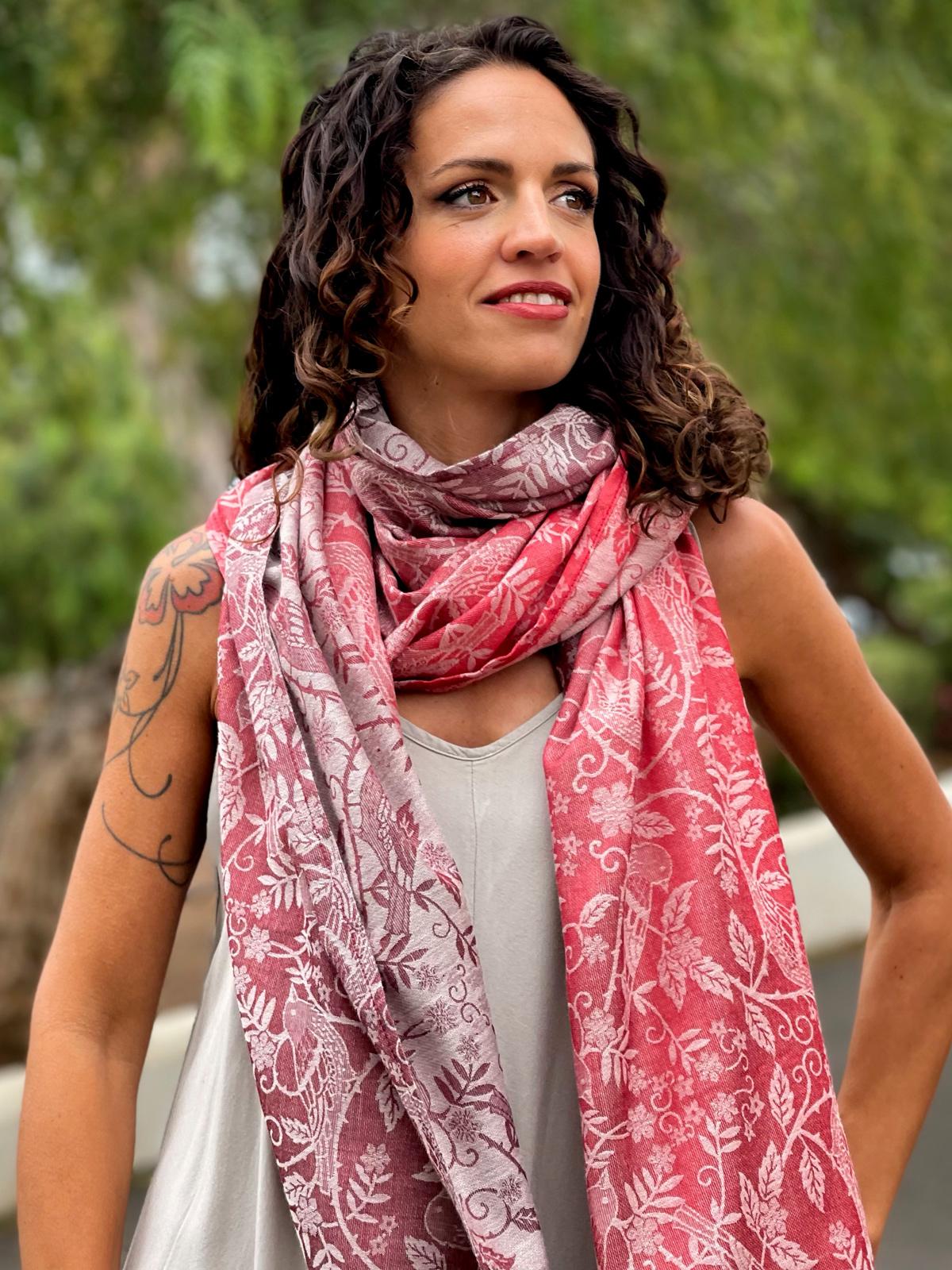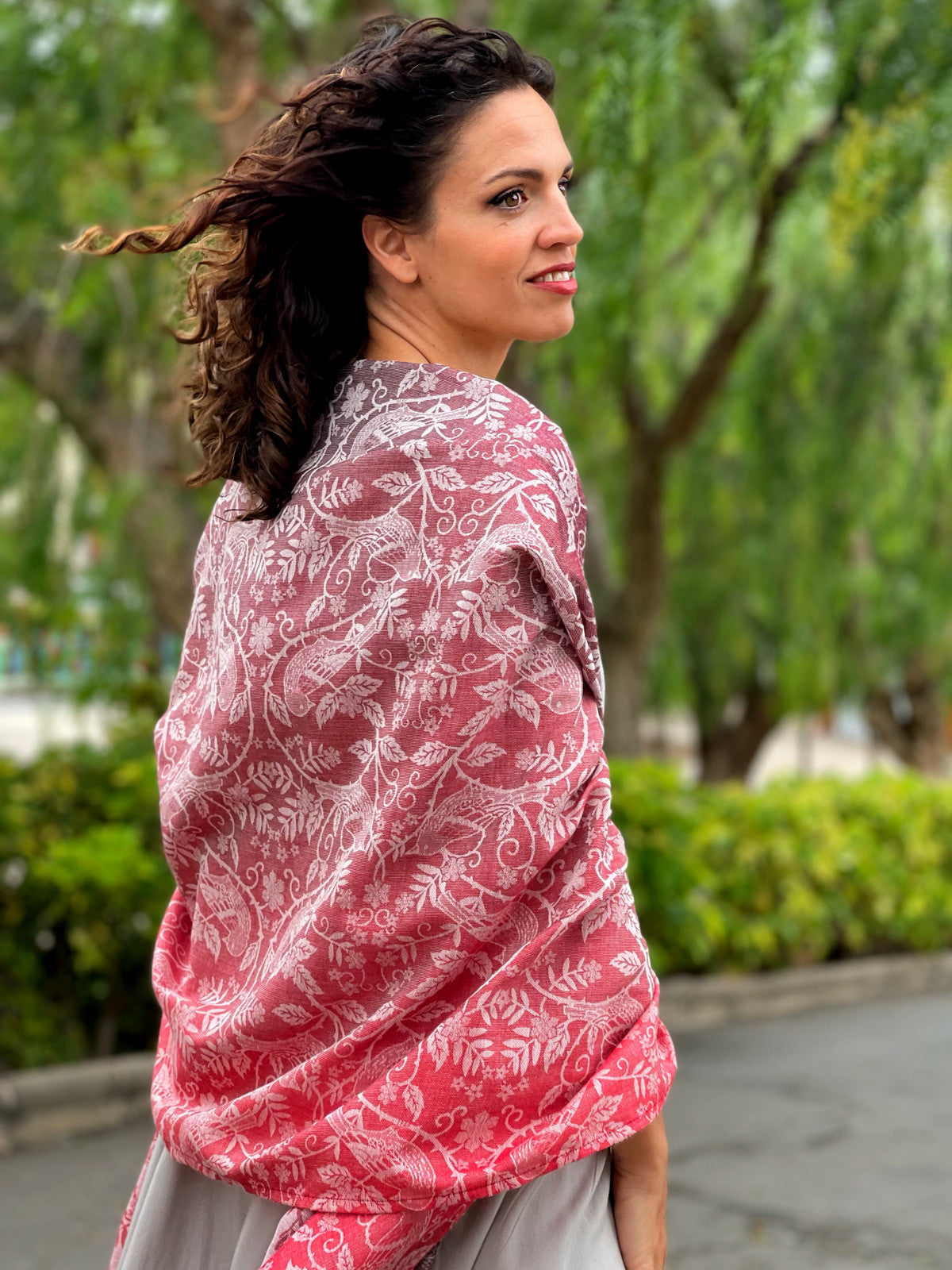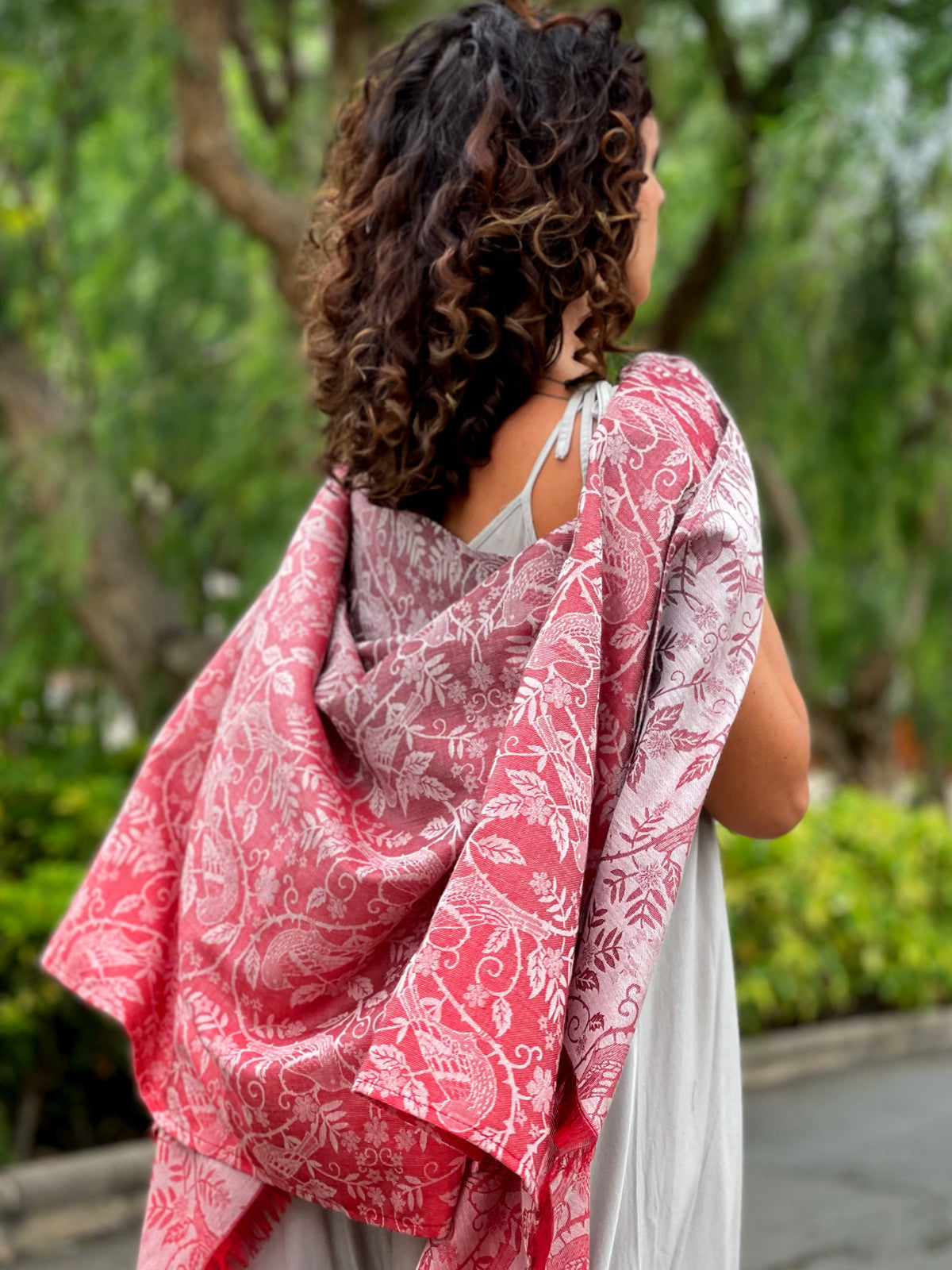 Briarwood Reed Scarf
✔ Lightweight finged scarf 
✔ Beautiful shimmer
✔ Luxurious blend - silk & cashmere
This beautiful cowl is woven with... Read more
Autumnal Tones
Best sellers
Ceo Scarves
Christmas Shop
Lifestyle
Mother's Day Shop
Neutral Tones
Not in Sale
Pinks/Purples/Reds
Scarves, Shawls, Infinity Loops & Cowls
Shop All
Wholesale Catalogue
✔ Lightweight finged scarf 
✔ Beautiful shimmer
✔ Luxurious blend - silk & cashmere
This beautiful cowl is woven with premium quality yarns: Egyptian Mako Cotton, silk and cashmere. Together they make a wonderfully soft, light in hand scarf with a gorgeous shimmer. Our ever so elegant Briarwood design sits beautifully on a striking crimson red backdrop. 
Our scarves are specially to be beautifully soft, with a lovely drape. Treat yourself to a gorgeous new accessory or gift it to your loved one - it is bound to become an all time favourite!
CARE INSTRUCTIONS: Hand washing is recommended, although a silk cycle on a known reliable machine may be used at your own risk. Use a suitable silk detergent. Hang to dry, avoiding direct sunlight and iron on a cool setting.
FABRIC COMPOSITION: 53% Mercerised Egyptian Mako Cotton 28% Cotton 14% Silk 5% Cashmere
FABRIC WEIGHT: 117gsm
Intricate weaves in premium quality blends, these fine, voluminous scarves beautifully display striking patterns in a stunning range of seasonal colours - an effortless, chic accent to any outfit.
Sumptuous & versatile, our scarves are completed with an on-trend fringed edge.
Drape as a shawl over your evening wear to add easy glamour or layer over everyday outfits as a statement scarf.
Dimensions
Scarves- approx. 200cm x 70cm
Cowls - approx. 70cm wide x 74cm joined to form a loop
Infinity Loops - approx. 70cm wide x approx. 150cm joined to form a long loop