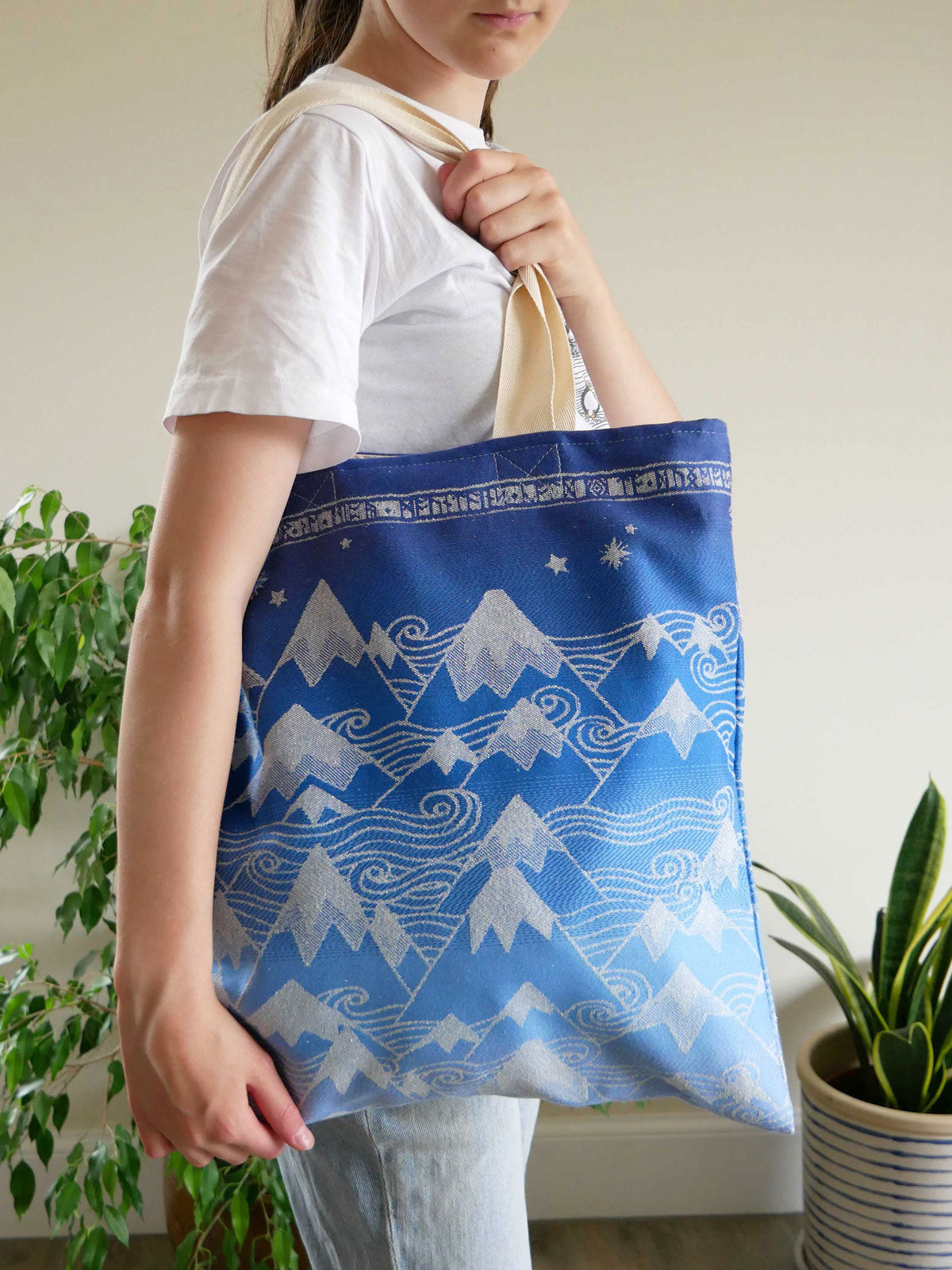 Misty Mountains™ Aduial Jacquard Tote Bag
Style meets functionality with this Jacquard Tote Bag which features the Misty Mountains in a stunning fade of blues.... Read more
Bags & Baskets
Best sellers
Bright Colours
Classics
Eco Tote Bags
July Clan Reward Weekend
Lifestyle
Middle-earth
Middle-earth Bags & Baskets
Middle-earth Classics
Middle-earth™ Lifestyle
Misty Mountains
Misty Mountains Aduial
Neutral Tones
Not in Sale
Shop All
Teals/Blues/Greens
Style meets functionality with this Jacquard Tote Bag which features the Misty Mountains in a stunning fade of blues. Visually striking and a great eco-conscious choice, it offers the ideal solution to carry your essentials, be it for work or errands, in the most fashionable and responsible manner.
Crafted in our Scottish workshop by our skilled seamstresses, these high-end luxury totes are handmade from our British woven jacquard fabric and lined with cotton with eco cotton canvas handles.
CARE INSTRUCTIONS: Hand washing is recommended, although a silk cycle on a known reliable machine may be used at your own risk. Use a suitable silk detergent. Hang to dry, avoiding direct sunlight and iron on a cool setting.
FABRIC COMPOSITION: 54% Organic Combed Cotton, 23% Wild Silk, 23% Cotton
The formidable mountain range, which cuts across Middle-earth is shown in a lovely illustrative story-book style with flowing mist and a starry sky. The verse sung by Thorin Oakenshield & Co. in The Hobbit™ runs along the borders in runes:
"Far over the misty mountains cold
To dungeons deep and caverns old
We must away, ere break of day,
To find our long-forgotten gold."