Sold out
Vegan
Classic
Woven Seconds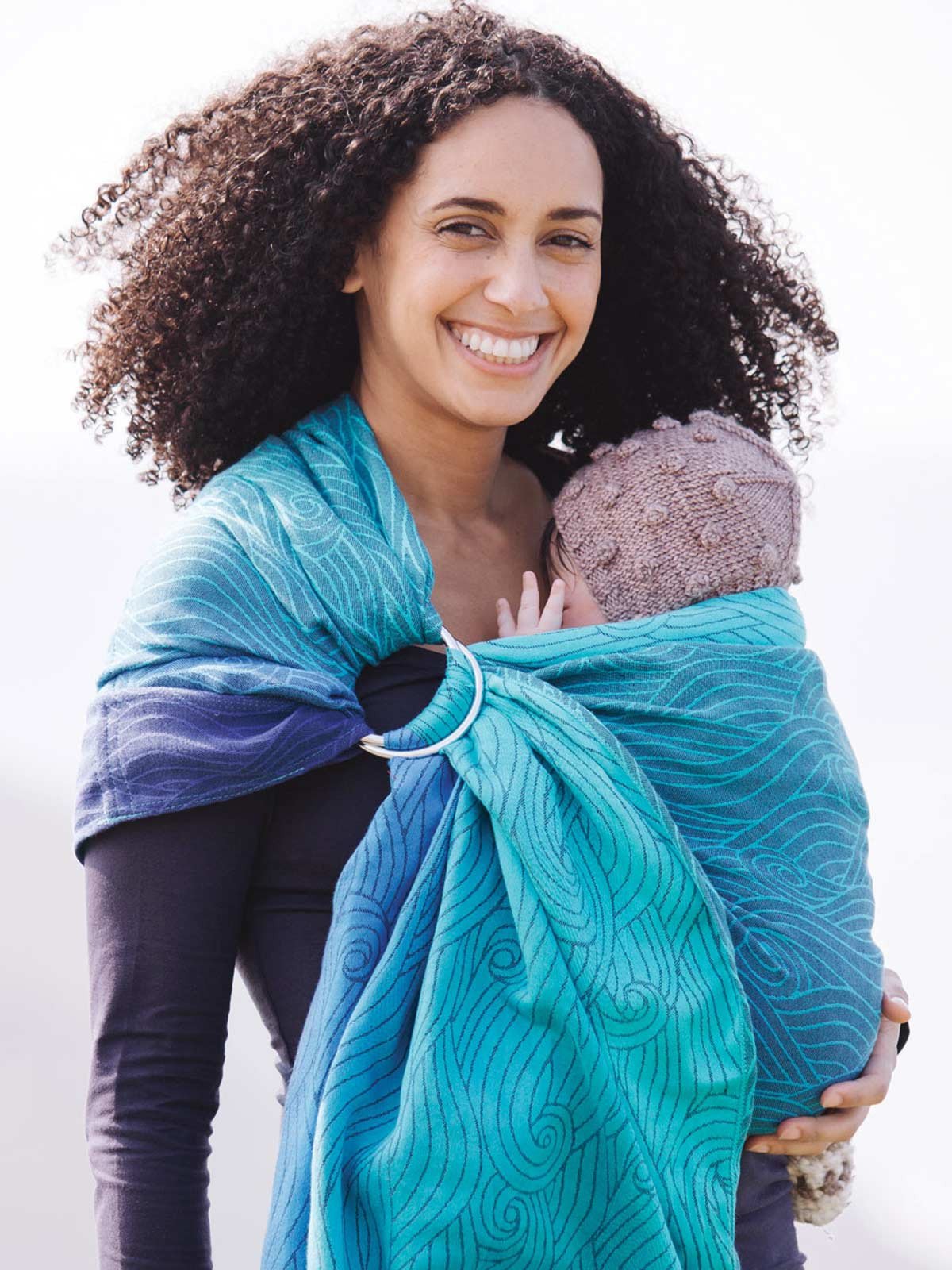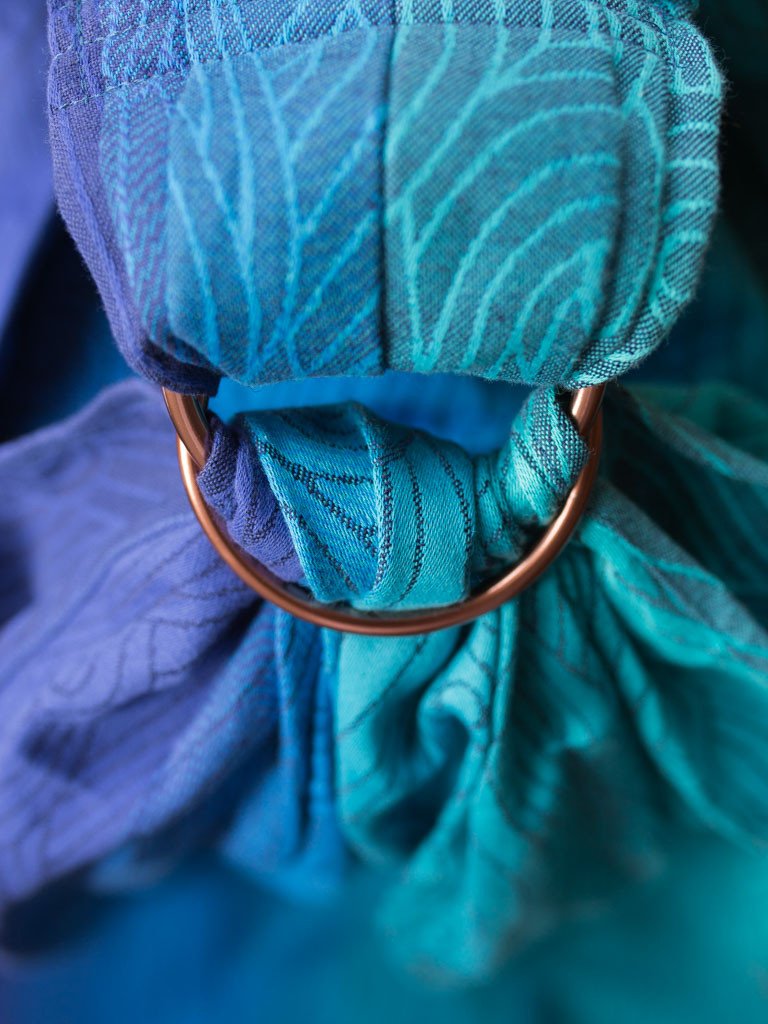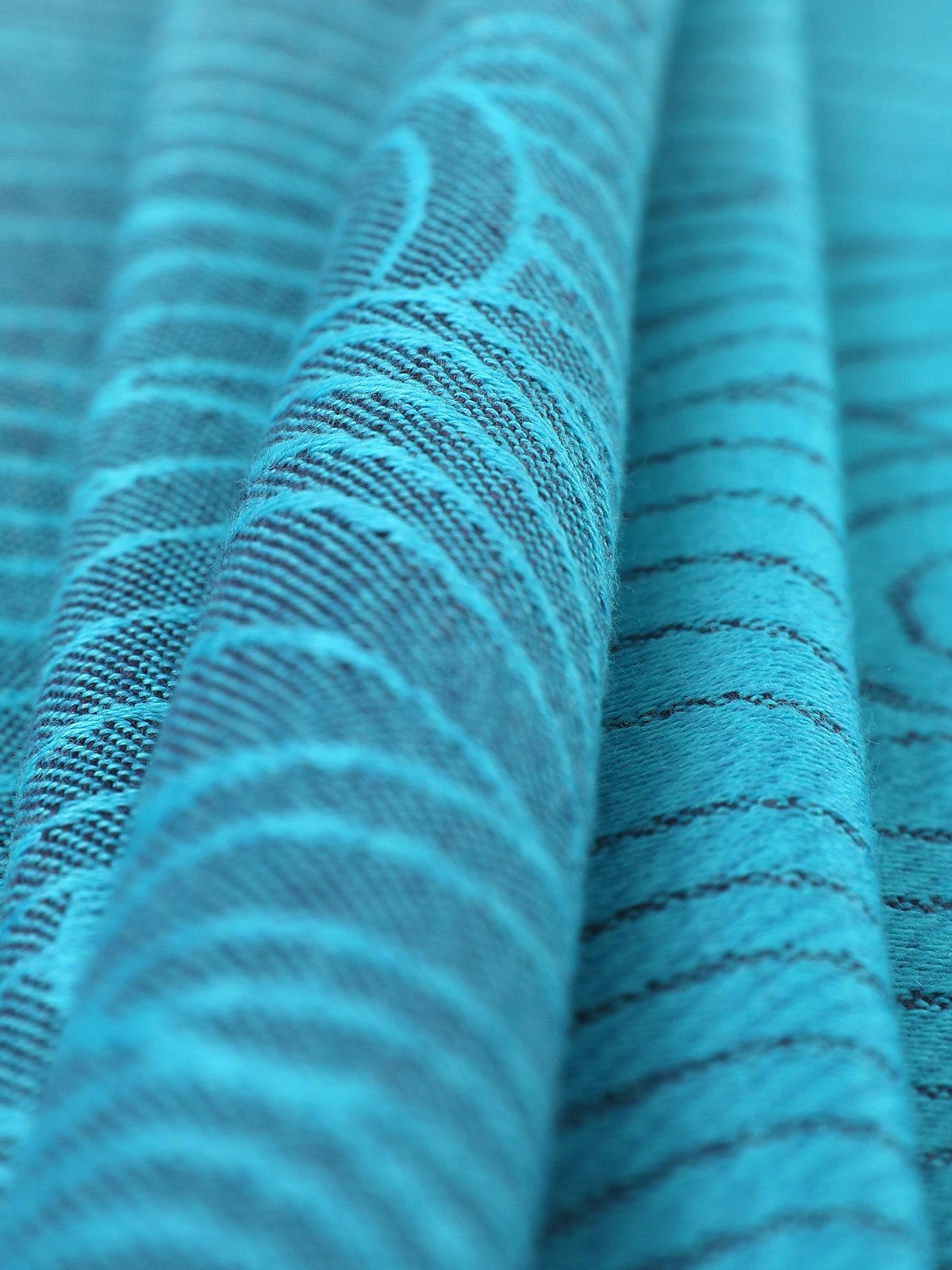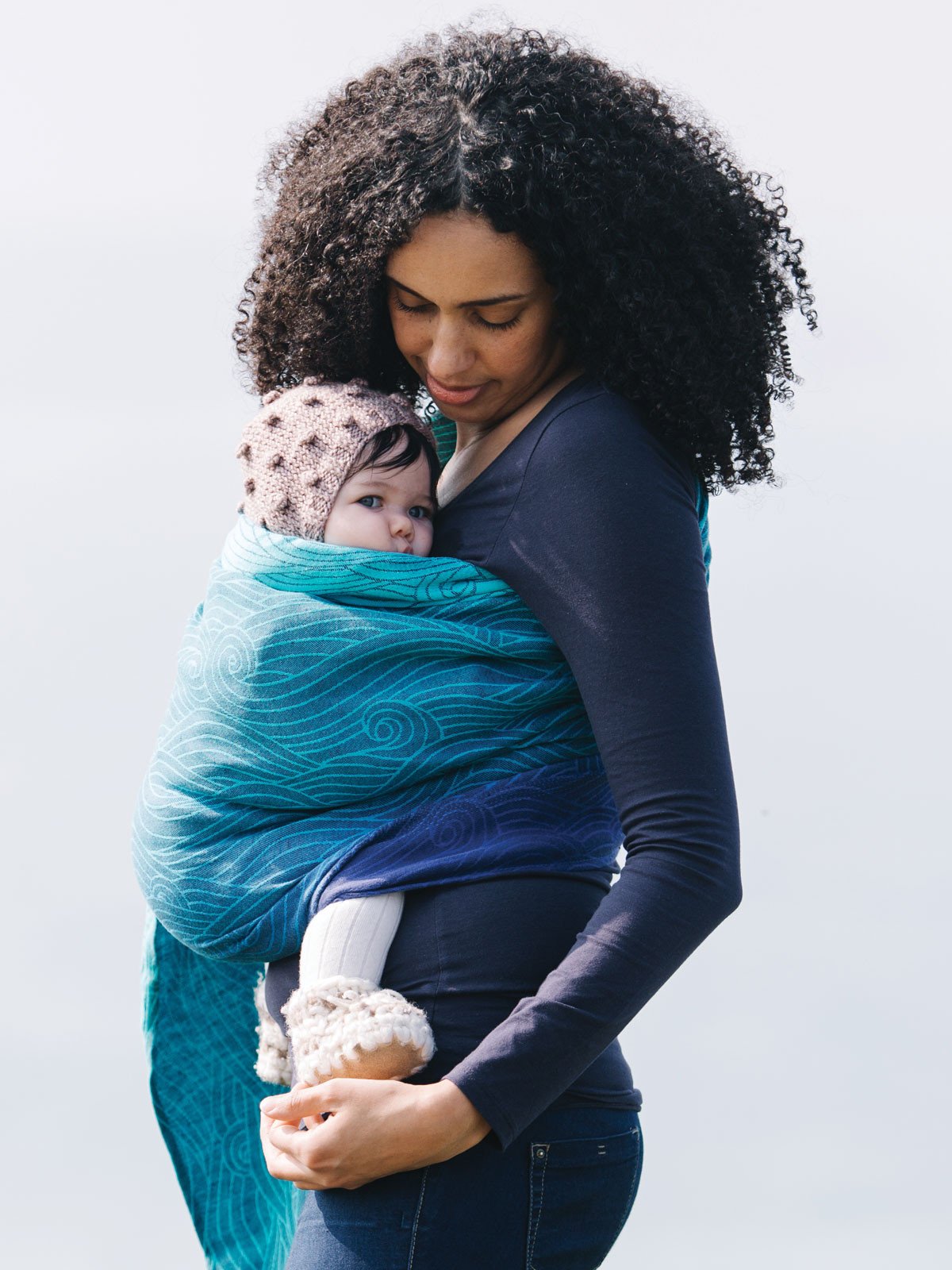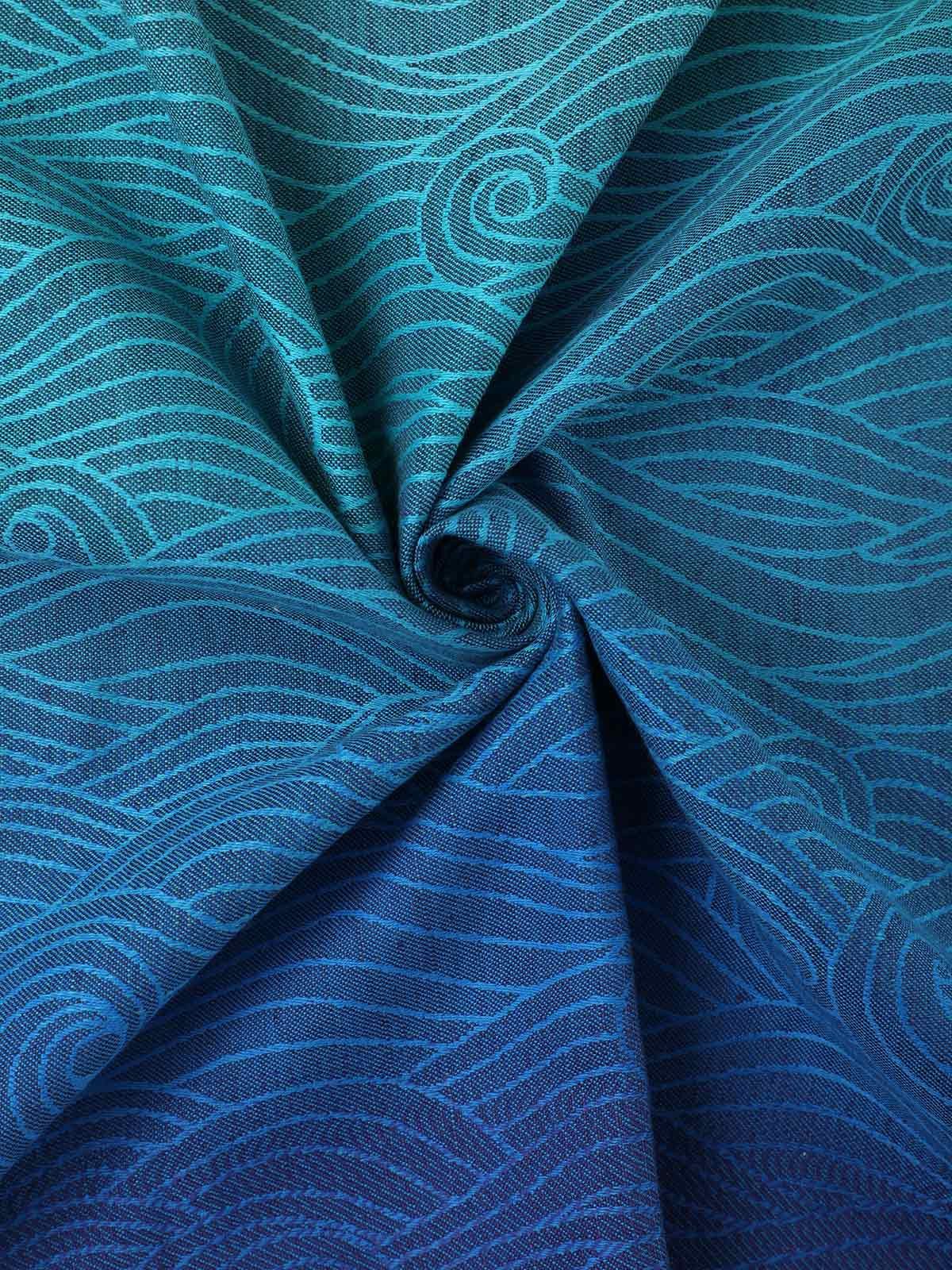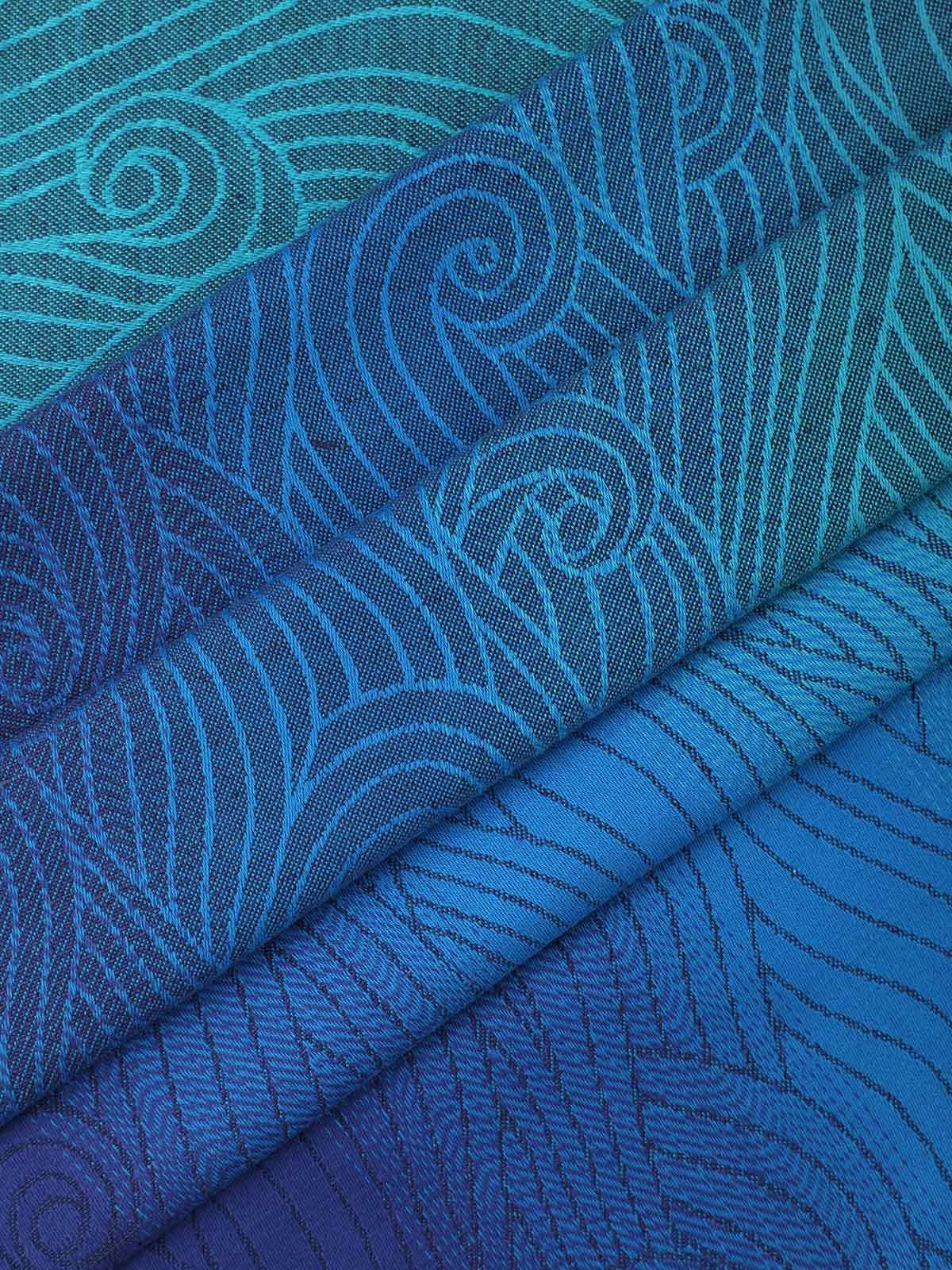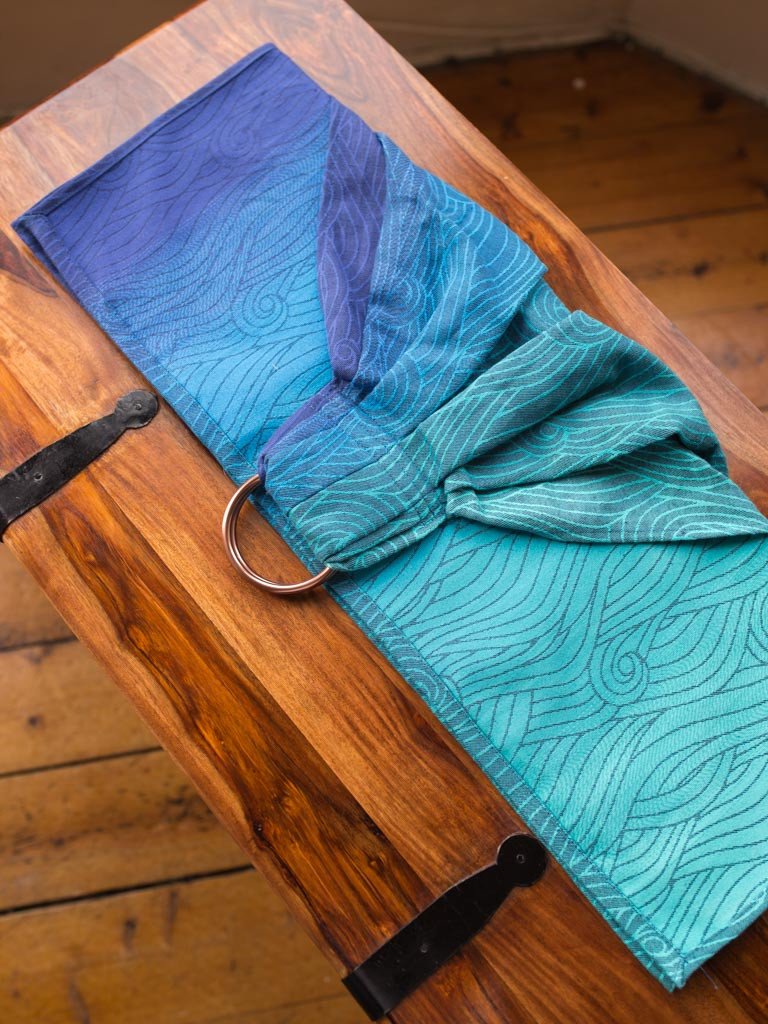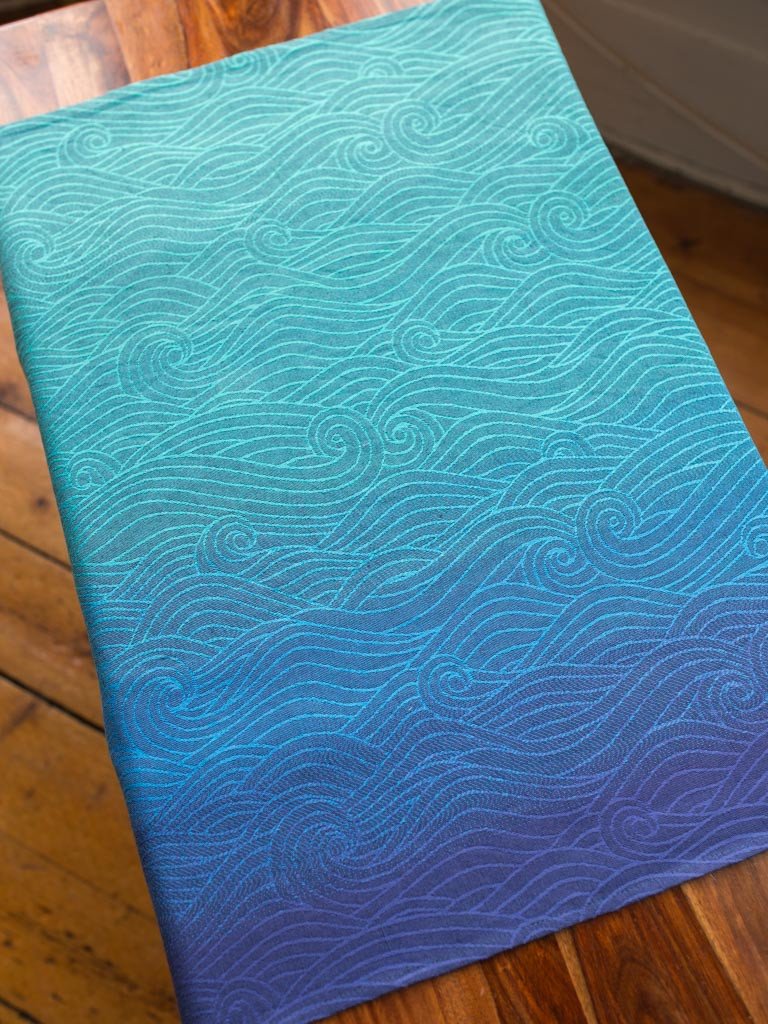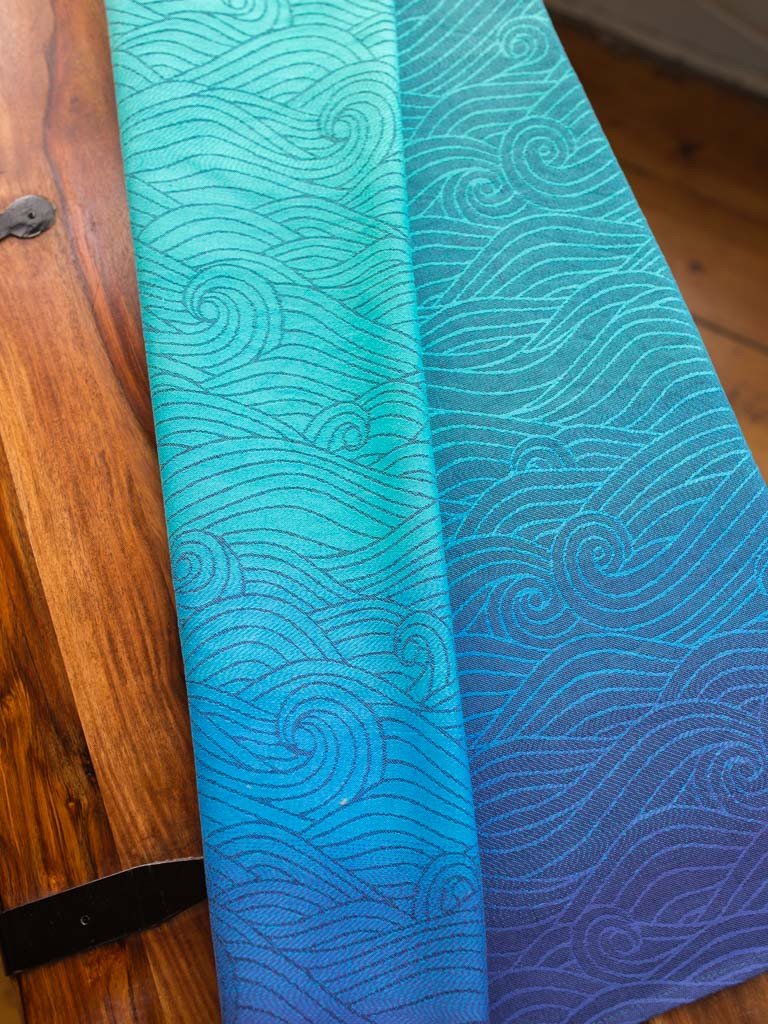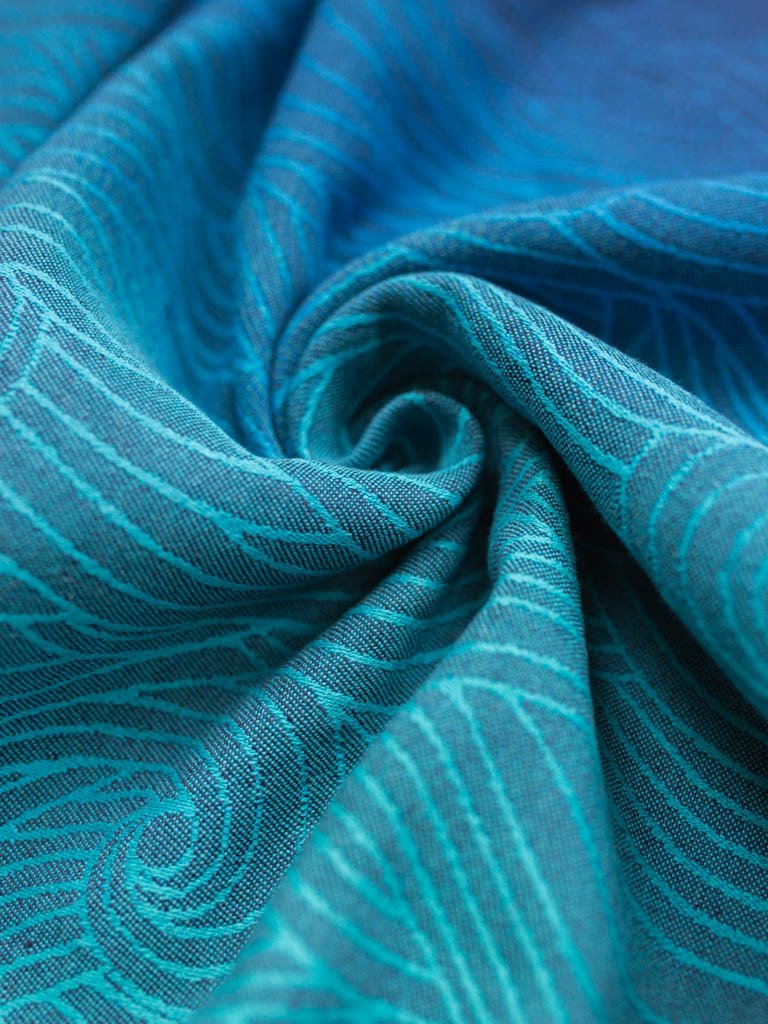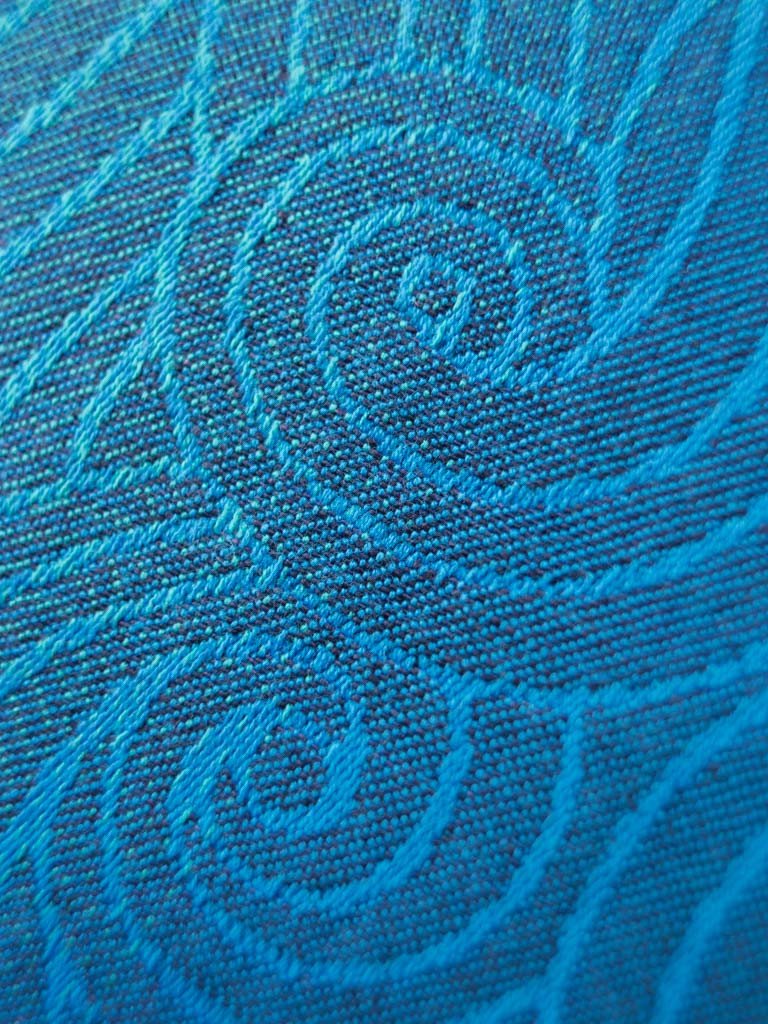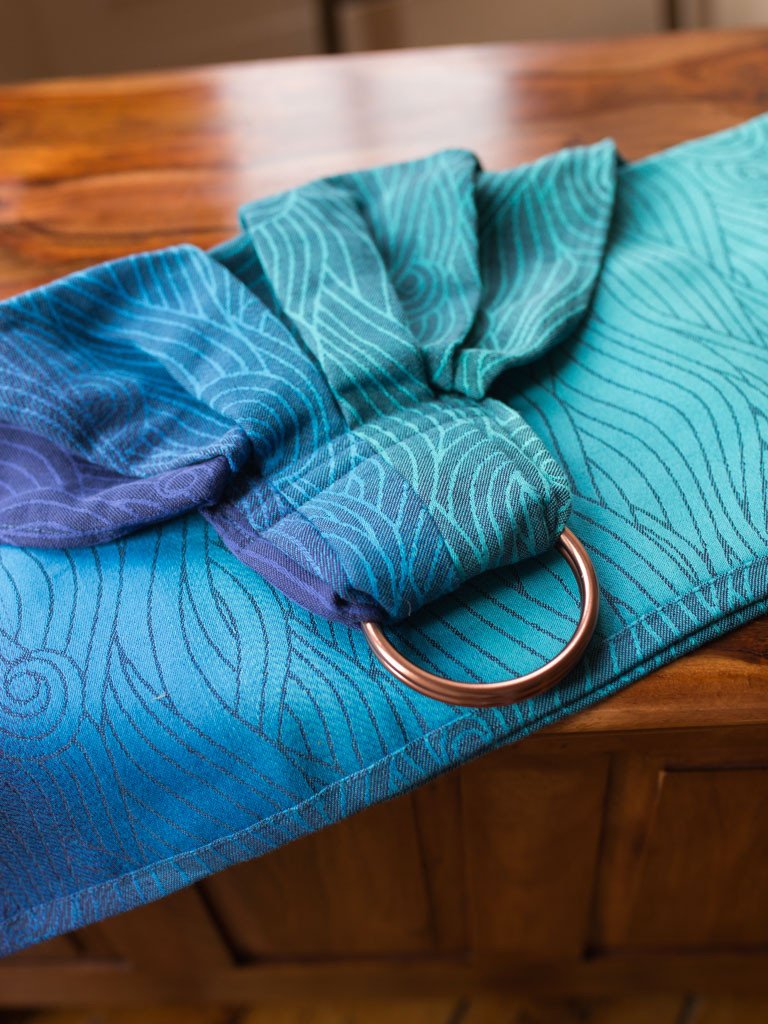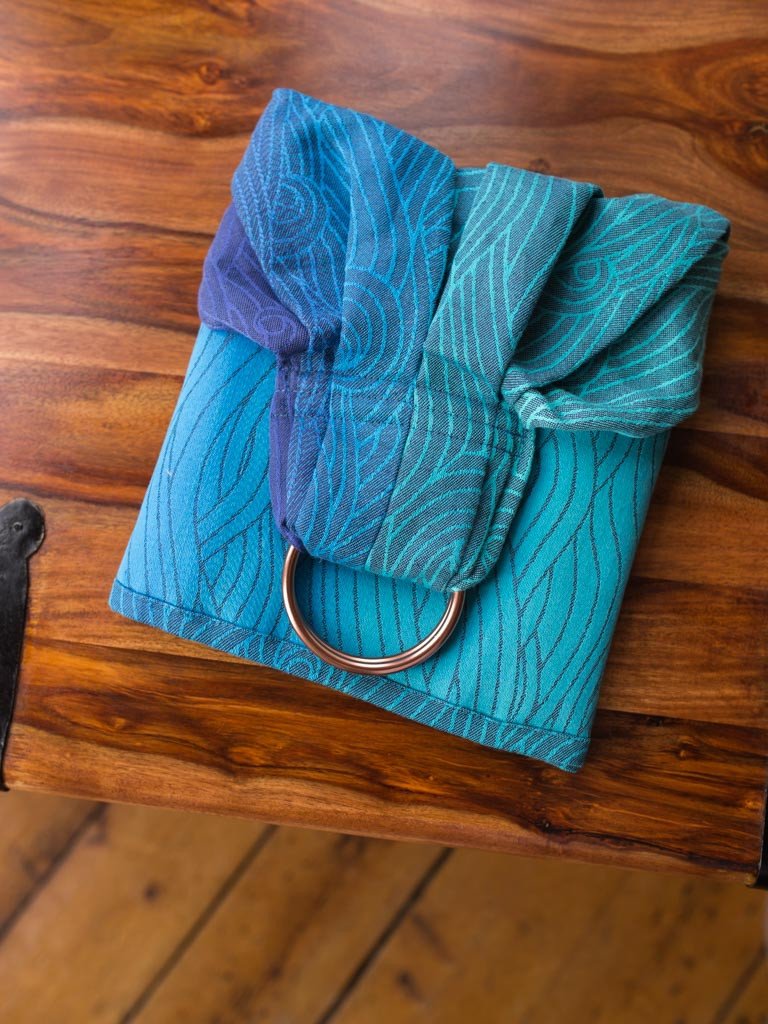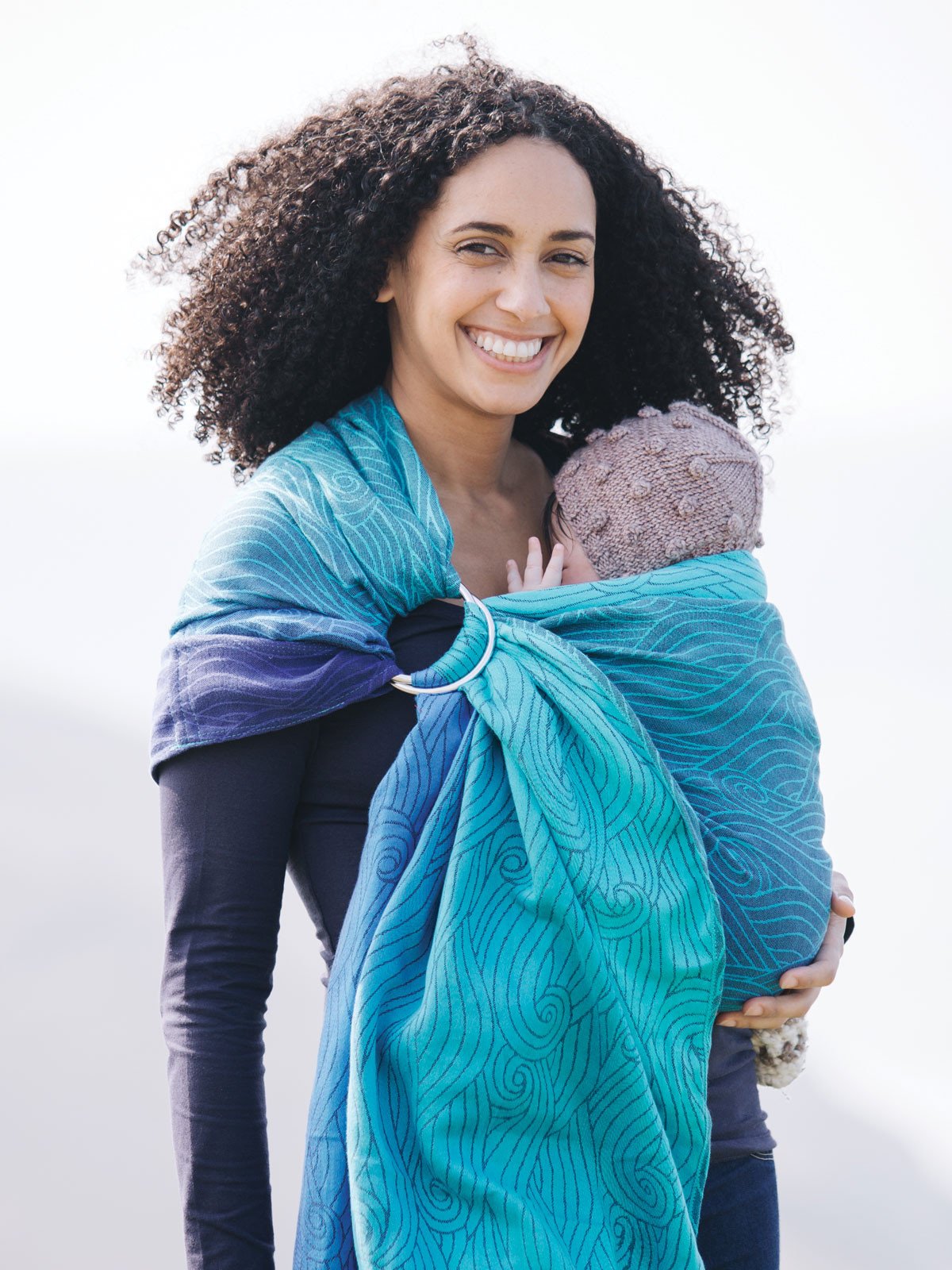 Rei Harbour Ring Sling
✔ Perfect for all ages
✔ Supportive & strong
✔ Breathable
Woven on a gorgeous fade of fresh ocean blues this beautiful... Read more
These are items with small blemishes - 2nd grade will be less visible, 3rd grade slightly more so, all are safe for use. Enjoy a discount and know you're doing your piece to help prevent landfill. Weaving and making is a complex process and the result often isn't perfect, most companies throw out items because of these small issues even though they are perfectly good to use and still beautiful. 
Not in Sale
Tag Test
Teals/Blues/Greens
Woven Seconds
✔ Perfect for all ages
✔ Supportive & strong
✔ Breathable
Woven on a gorgeous fade of fresh ocean blues this beautiful ring sling features a blend of soft organic cotton and strong hemp, making this baby sling wonderfully supportive.
Perfect for bigger kids, this handmade ring sling is breathable, soft and strong with just a hint of cush for the shoulders. Our soft touch finish means this organic cotton and hemp ring sling is ready to use straight from the bag but will soften with wear to become lovely for little ones too.
Strong and sustainable hemp yarns are perfect for use with bigger kids and will soften quickly, soon becoming lovely to use with smaller babies. Our organic cotton is softer and stronger than most normal cottons, produced ethically this cotton is grown with care and without chemicals keeping the land, and farmers, healthy.
Oscha Slings are ethically handcrafted in Scotland and come with a Peace Of Mind Guarantee.
CARE INSTRUCTIONS: Wash at 30 degrees, avoiding bleach and fabric softener. Tumble dry warm. Ironing is recommended.
FABRIC COMPOSITION: 62% BCI Organic Combed Cotton, 38% Hemp, 70cm wide.
FABRIC WEIGHT: approx. 248gsm
Please note that the old composition was 54% Organic Combed Cotton & 46% Hemp.
From time to time and for reasons out our control, our suppliers may slightly alter the weight of yarns they produce, which in turn makes a small change to our overall fabric composition and gsm. Any changes are minor, and the wrapping qualities of your Oscha wrap fabric is not affected by this.
Oscha Ring Slings are elegant and quick to use, perfect for short trips and for children who like to be up and down often. Learn all about Ring Slings here.
Why choose Oscha Ring Slings?
Unique hand drawn designs in beautiful colours.
Jacquard woven & made with organic, responsibly sourced yarn.
Newborn to preschool.
Available in two unique shoulder styles.
Quick & simple to use with an elegant look.
Ethically handcrafted in our solar powered Scottish workshop.
Packing up small and light, our beautiful baby slings are an amazing tool for the busy parent. Check out the video below to see how quick and easy our Ring Slings are to use. 
Which shoulder style should I choose?
Our stylish Ring Slings come in two shoulder options: Highland Pleated and Gathered. Visit our Size Guide for more information.
All of our fabrics are weight tested up to 45lbs (or about 5 years old).
Our comfortable baby carriers bring many wonderful benefits to parents and children. Learn more about the benefits of carrying.
This is a natural product with an organic scent, no chemical agents are used in the manufacture of the item or its packaging.