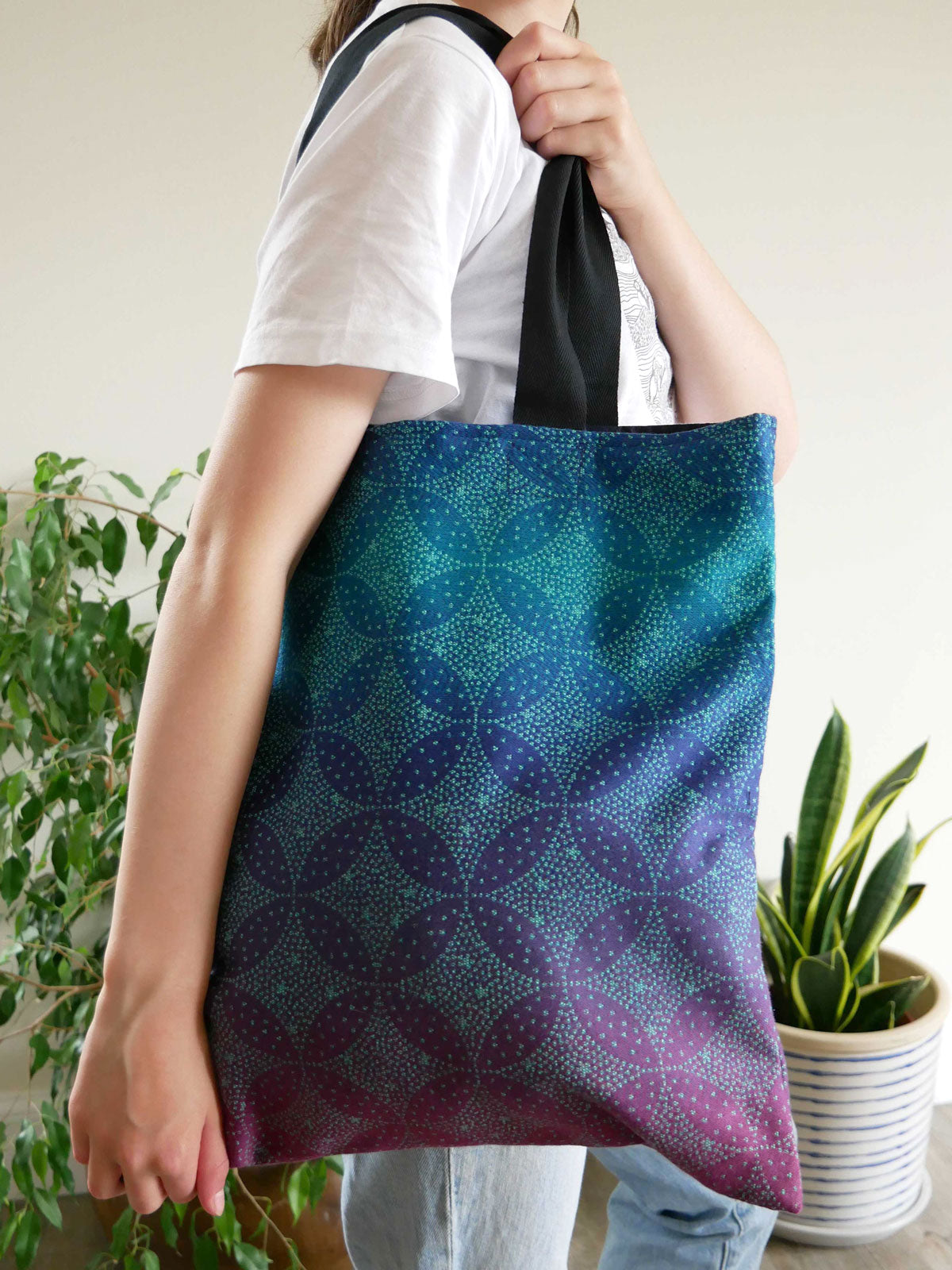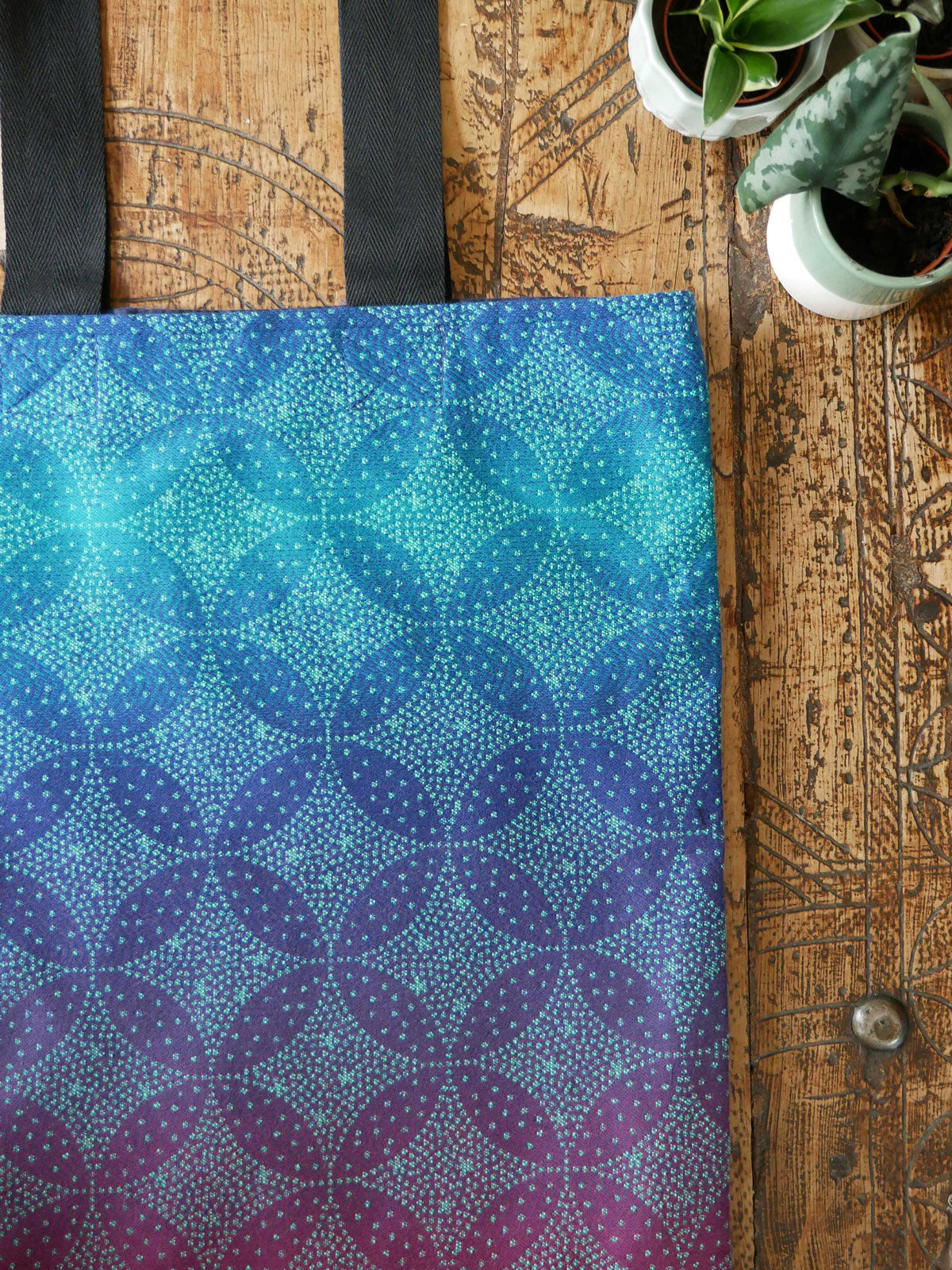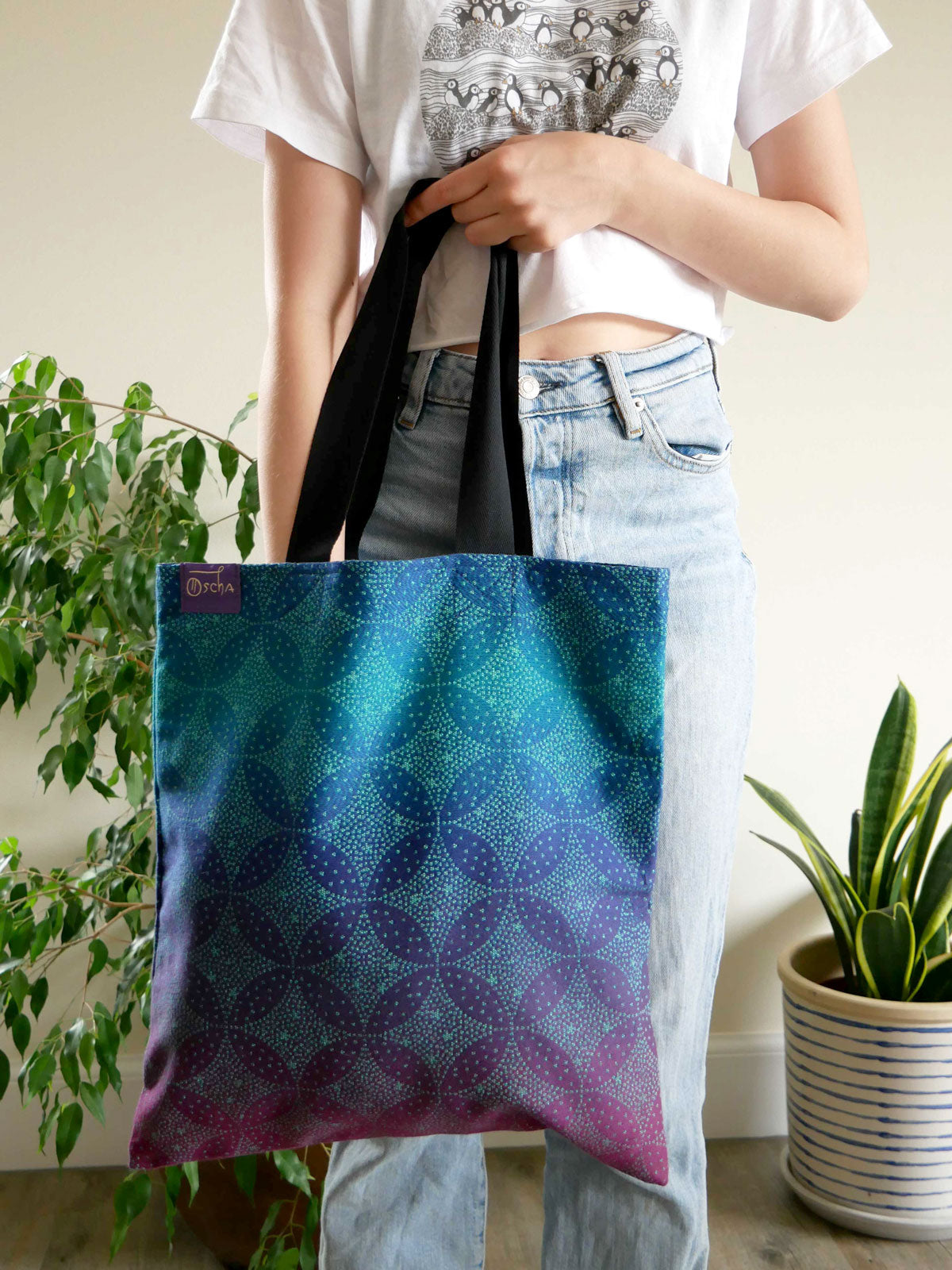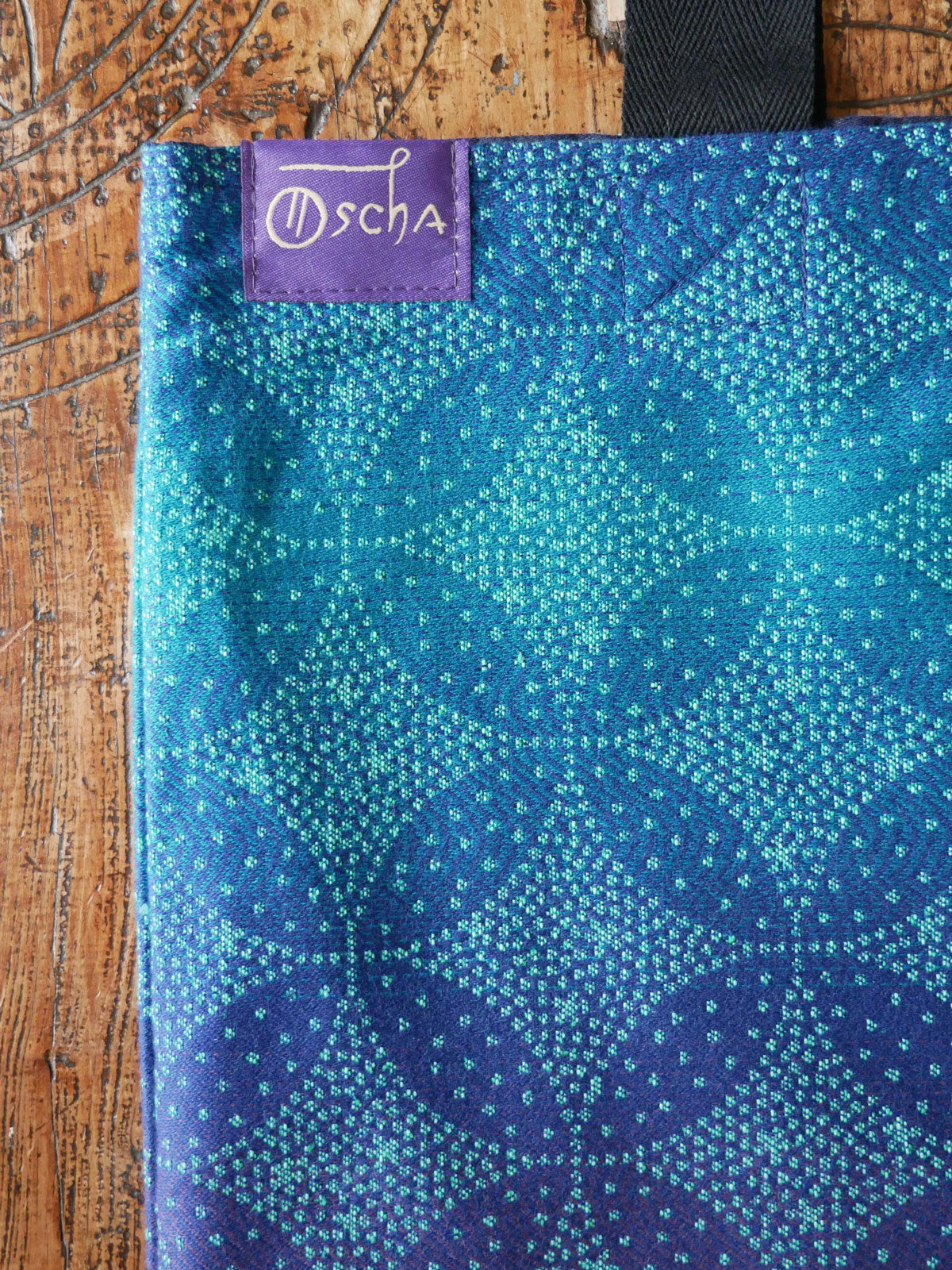 Starry Night Brew Jacquard Tote Bag
The perfect blend of style and functionality this Jacquard Tote Bag, featuring the Starry Night pattern in stunning jewel... Read more
Only 4 left in stock
Bags & Baskets
Best sellers
Bright Colours
Classics
Eco Tote Bags
Jewel Tones
July Clan Reward Weekend
Lifestyle
Not in Sale
Pinks/Purples/Reds
Shop All
Starry Night Brew
Teals/Blues/Greens
Wholesale Catalogue
The perfect blend of style and functionality this Jacquard Tote Bag, featuring the Starry Night pattern in stunning jewel tones, not only makes a bold fashion statement but also reflects your eco-conscious values. Whether you're heading to work or running errands, this tote bag effortlessly combines fashion and practicality to meet all your needs..
Crafted in our Scottish workshop by our skilled seamstresses, these high-end luxury totes are handmade from our British woven jacquard fabric and lined with cotton with eco cotton canvas handles.
CARE INSTRUCTIONS: Hand washing is recommended, although a silk cycle on a known reliable machine may be used at your own risk. Use a suitable silk detergent. Hang to dry, avoiding direct sunlight and iron on a cool setting.
FABRIC COMPOSITION: 80% Organic Combed Cotton, 10% Cotton, 10% Wild Silk.