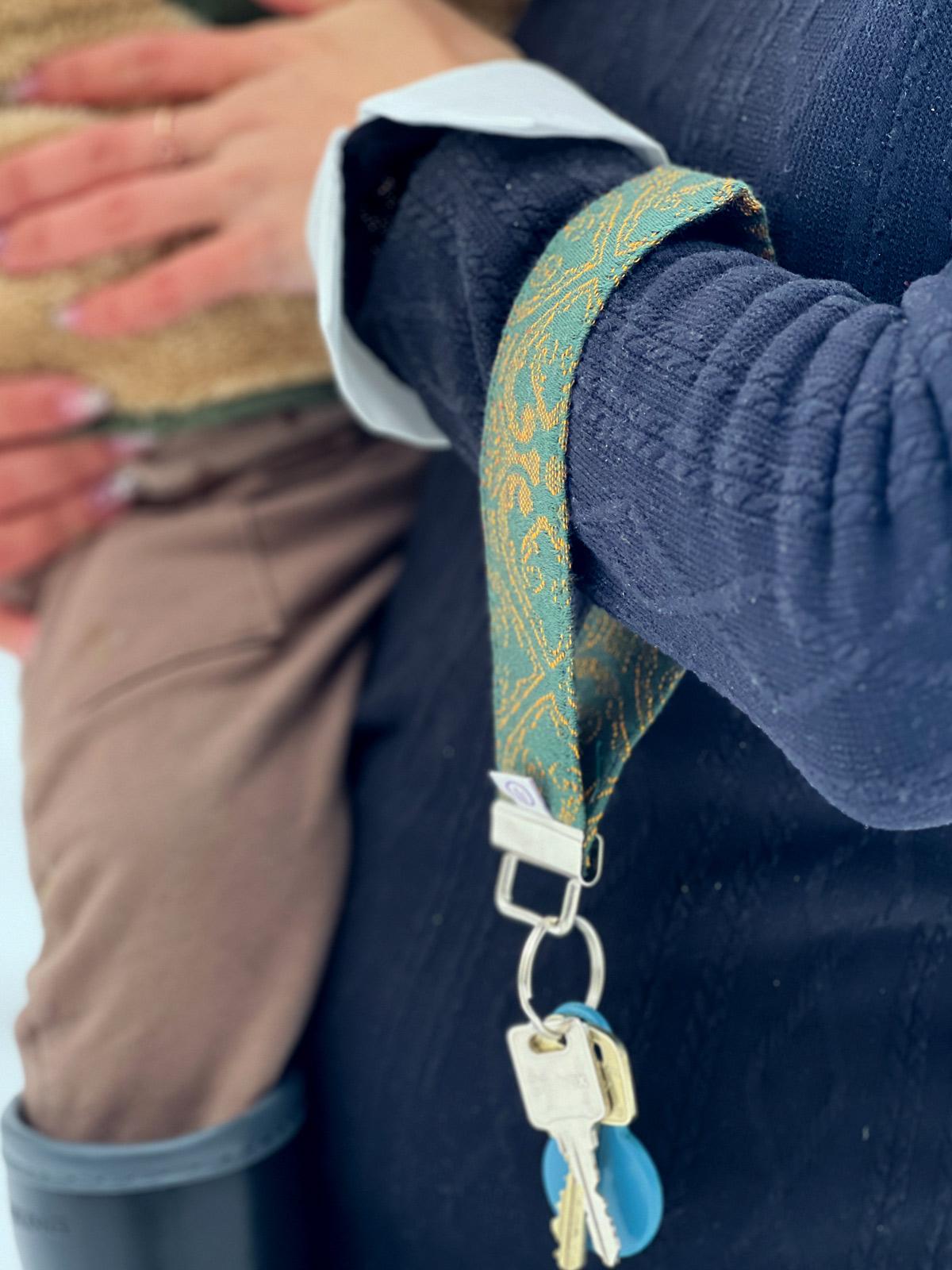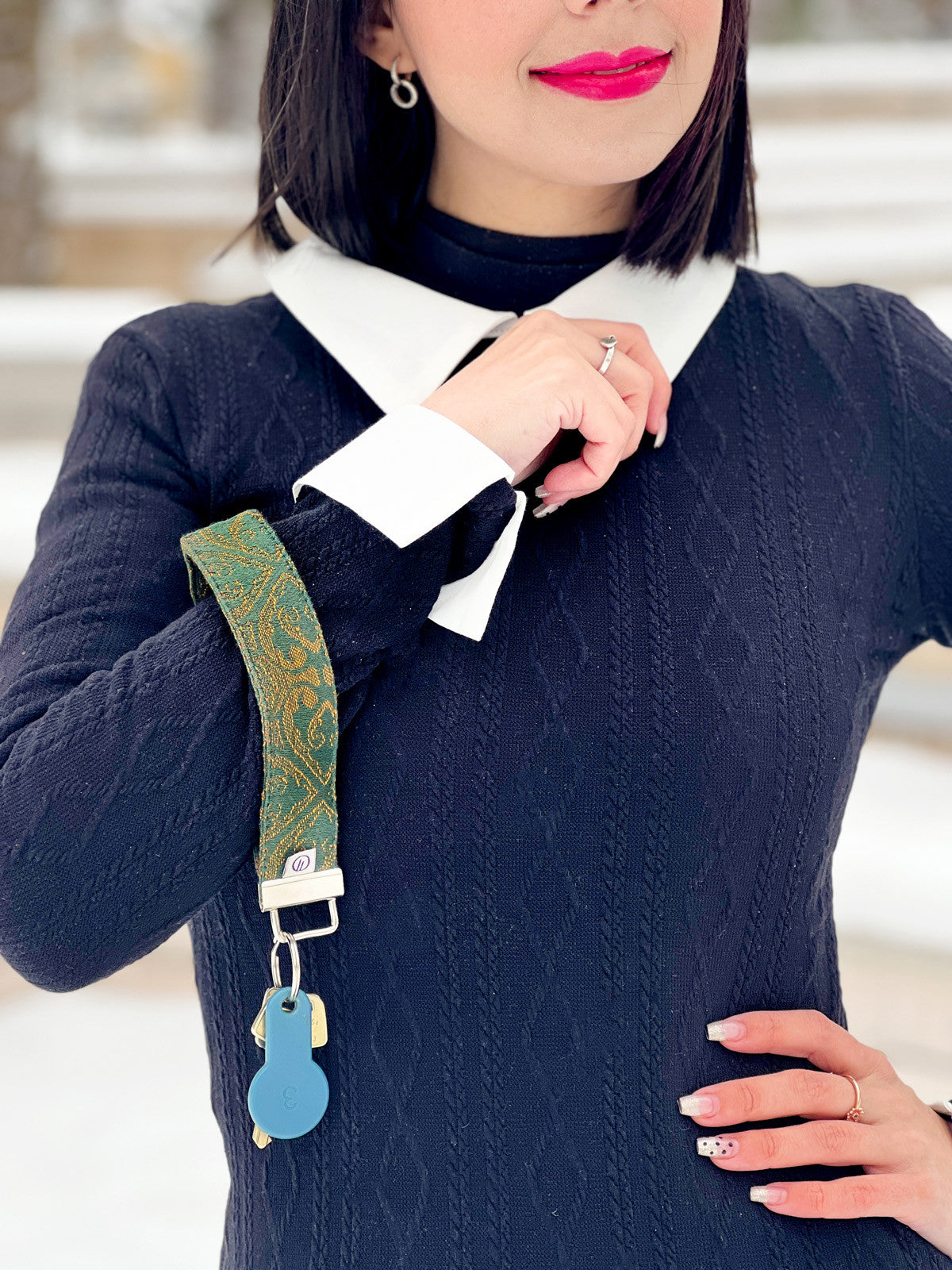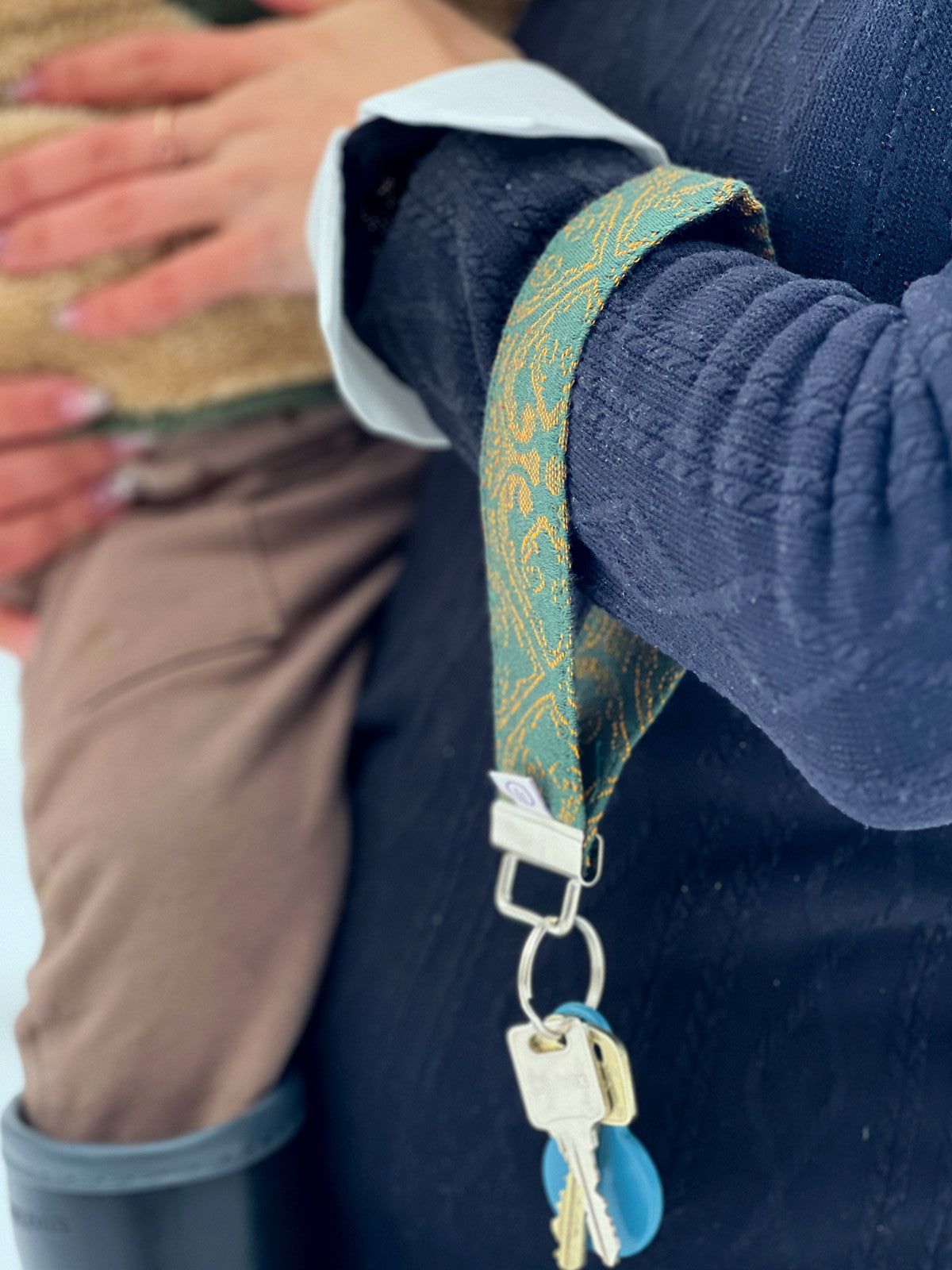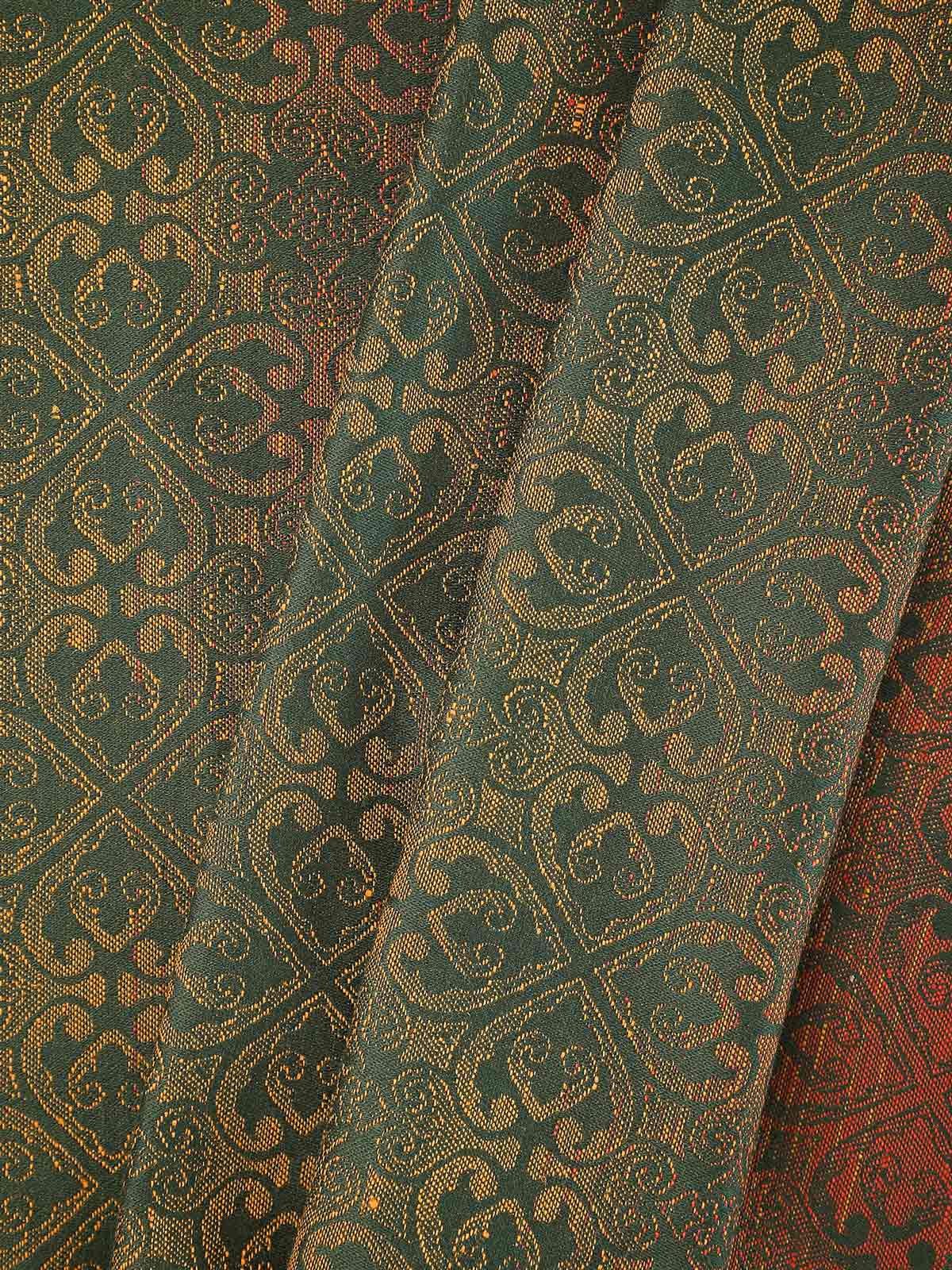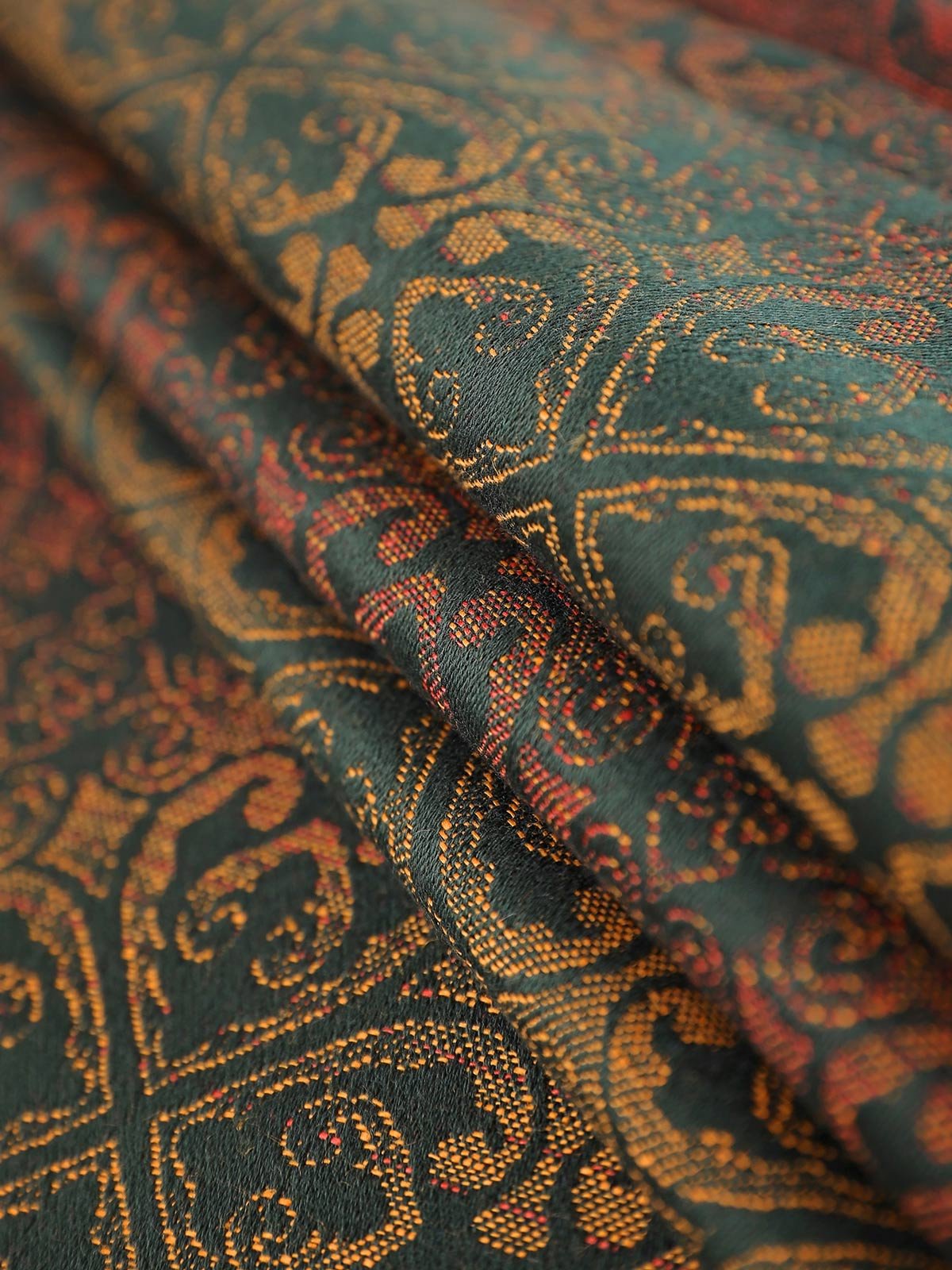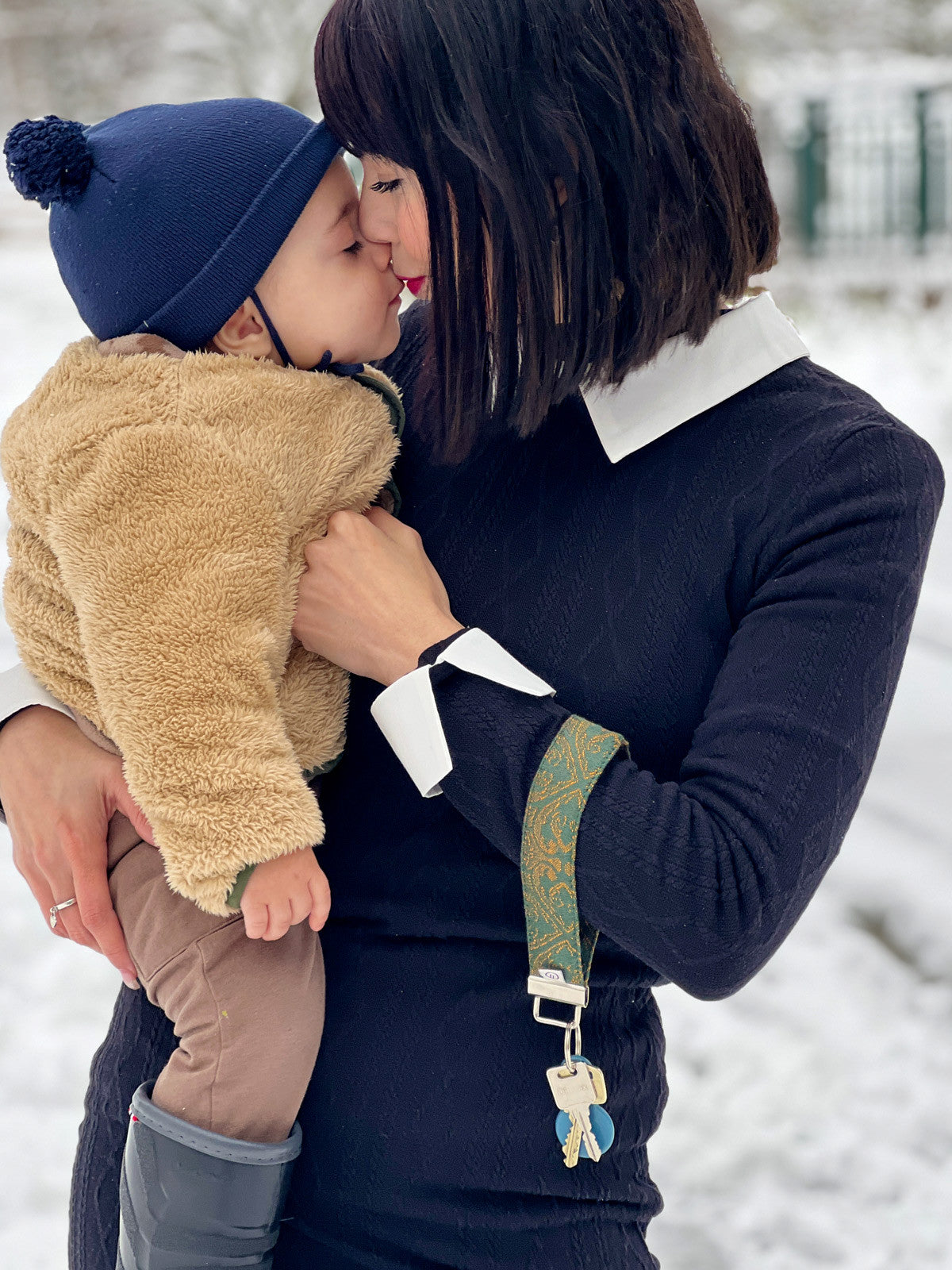 Victoriana Hunter Jacquard Keyring
Carry your own Oscha keepsake around with you! This handy keyring features a piece of beautiful Victoriana Hunter jacquard fabric on... Read more
Only 3 left in stock
Autumnal Tones
Best sellers
Bright Colours
Classics
Jacquard Keyrings
Jewel Tones
Lifestyle
Mother's Day Shop
Not in Sale
Pinks/Purples/Reds
Shop All
Teals/Blues/Greens
Victoriana Hunter
Wholesale Catalogue
Carry your own Oscha keepsake around with you! This handy keyring features a piece of beautiful Victoriana Hunter jacquard fabric on a deep green with a fade of golds and russets.
The keyring is stylish as well as functional; easy to find in your bag, you can also loop it around your wrist and have your hands free.
Please note that the keyring you receive may not exactly match the image as the key fobs use small parts of a larger pattern on a colour fade. Enjoy receiving a surprise section of this stunning fabric!
FABRIC COMPOSITION: 62% BCI Organic Combed Cotton, 38% Hemp, 69cm wide.