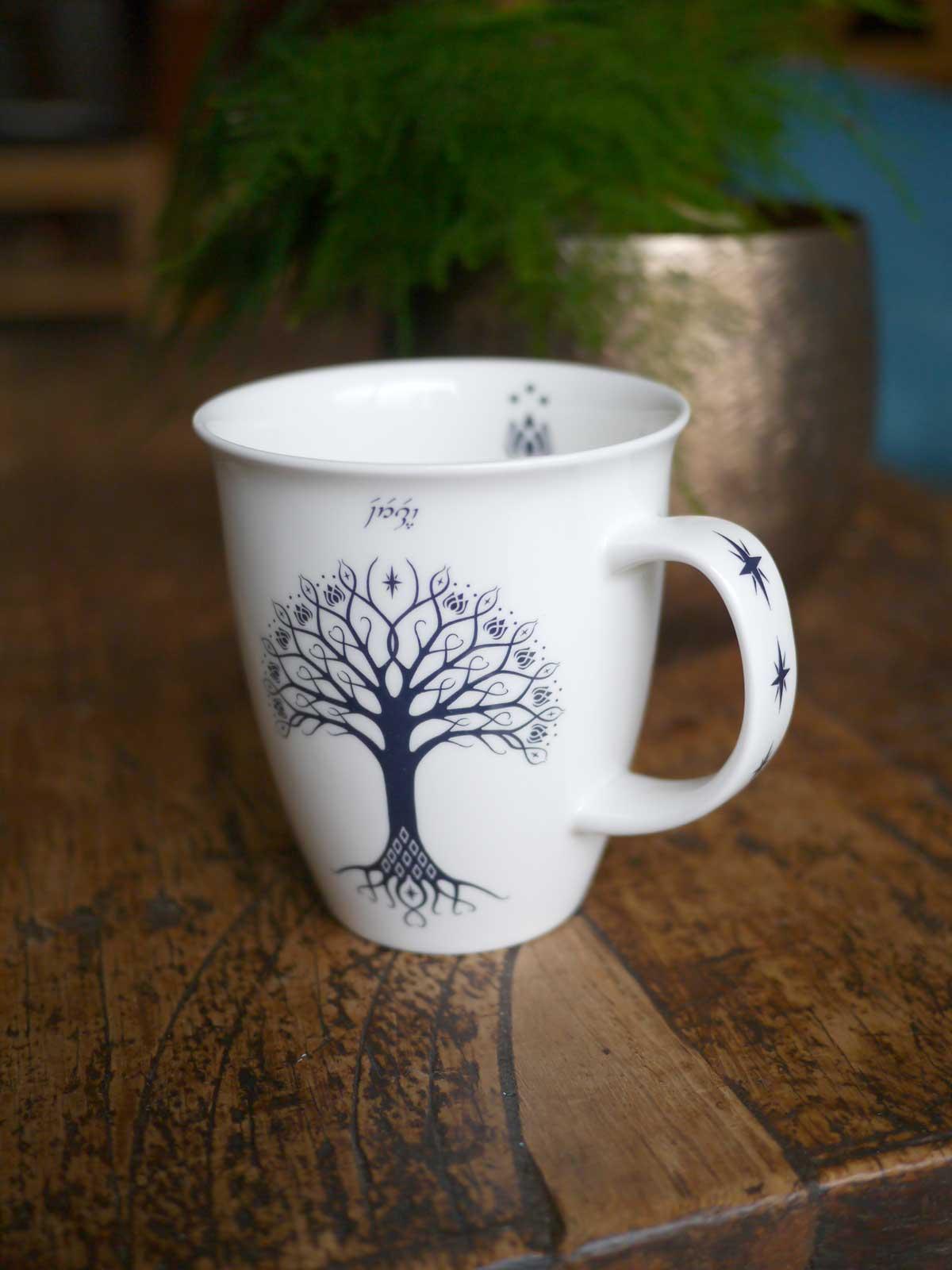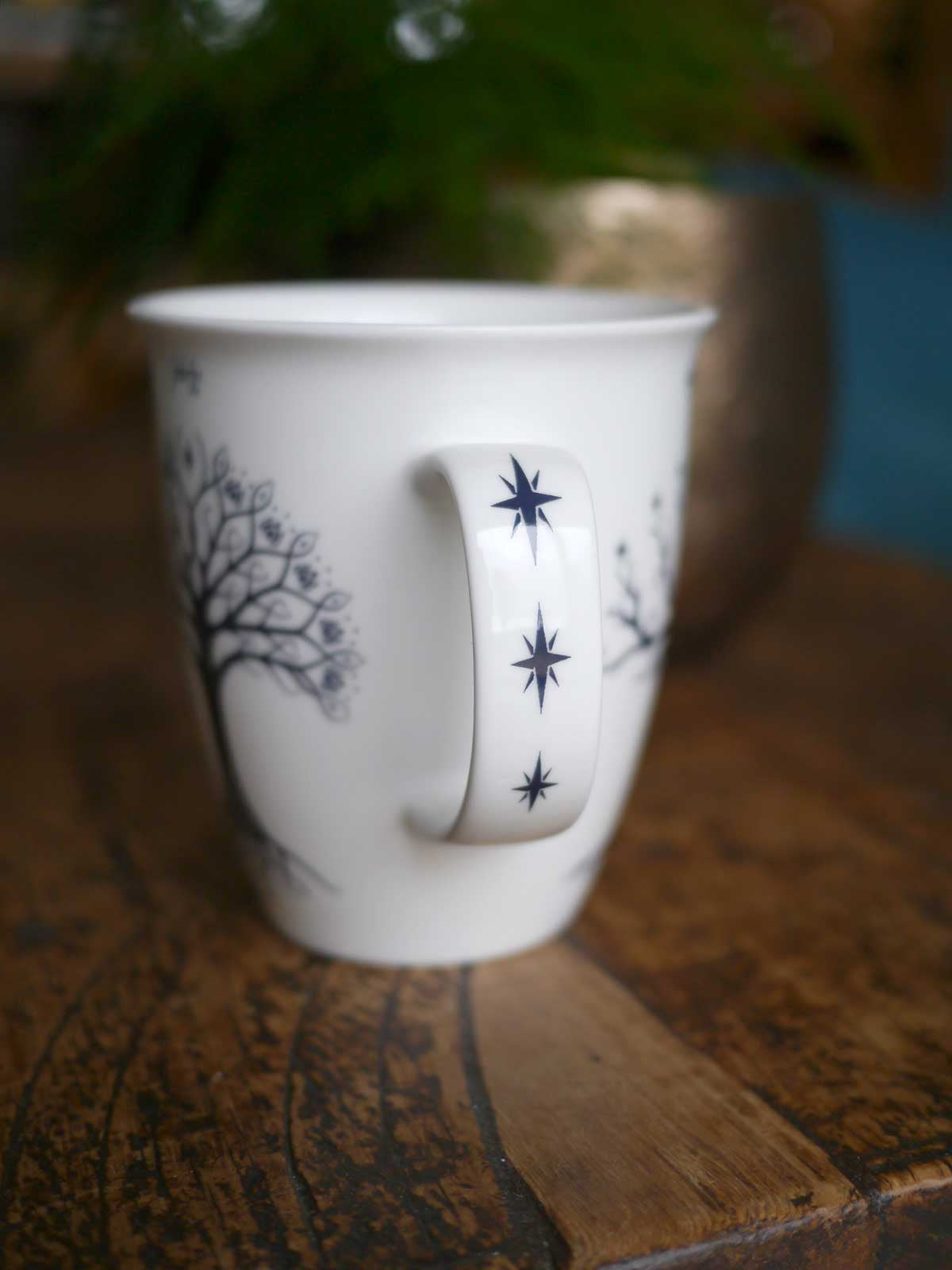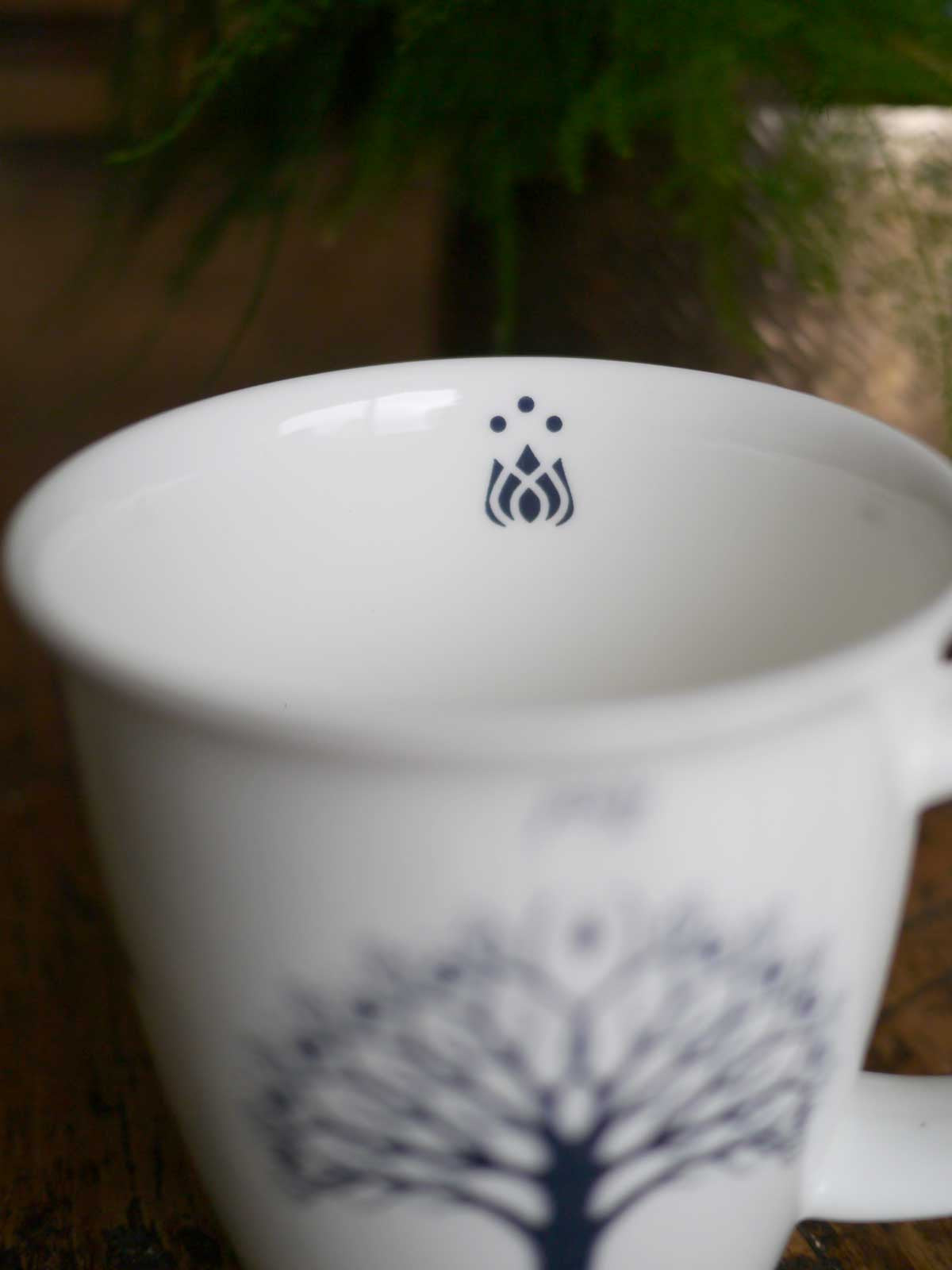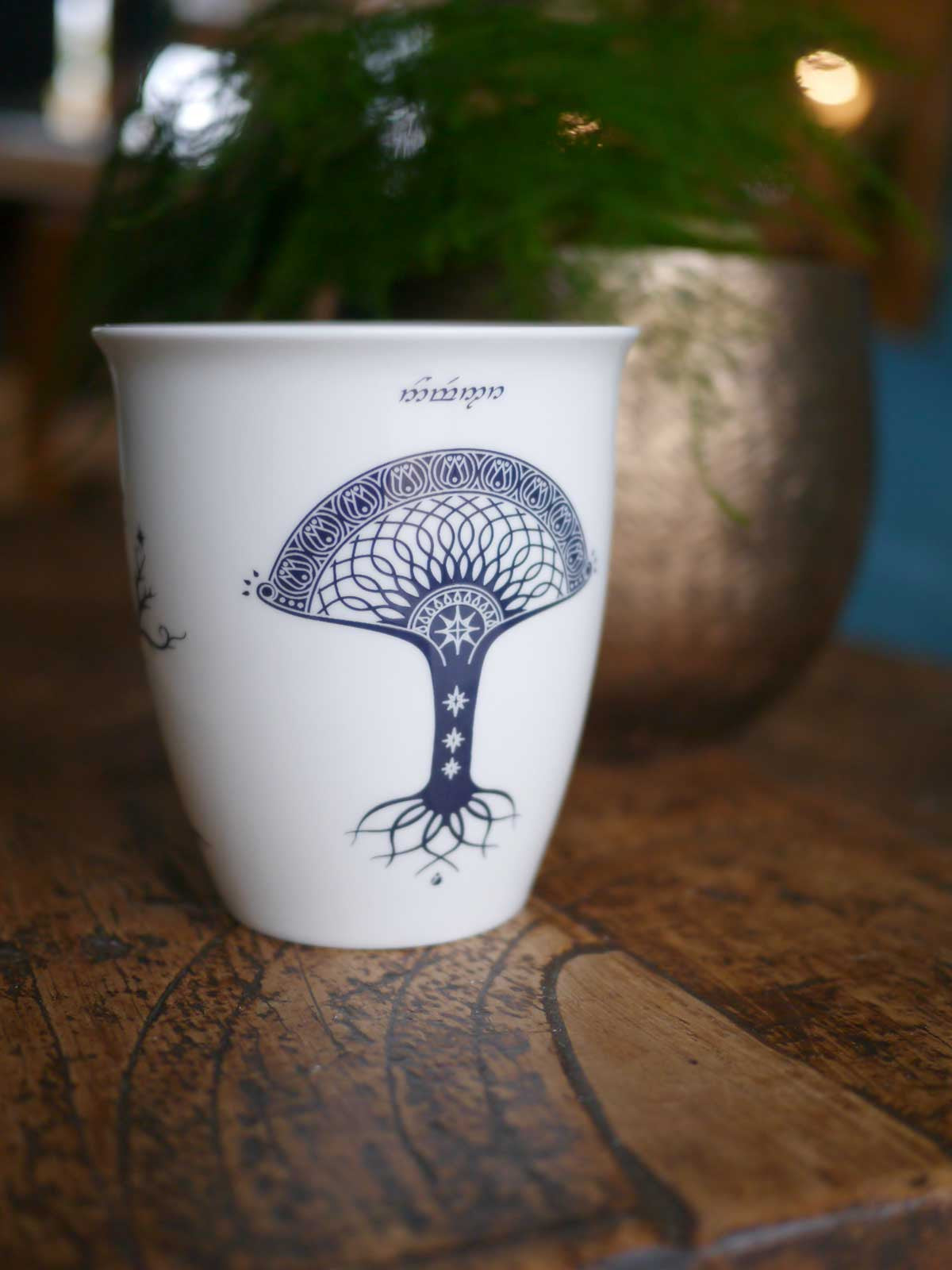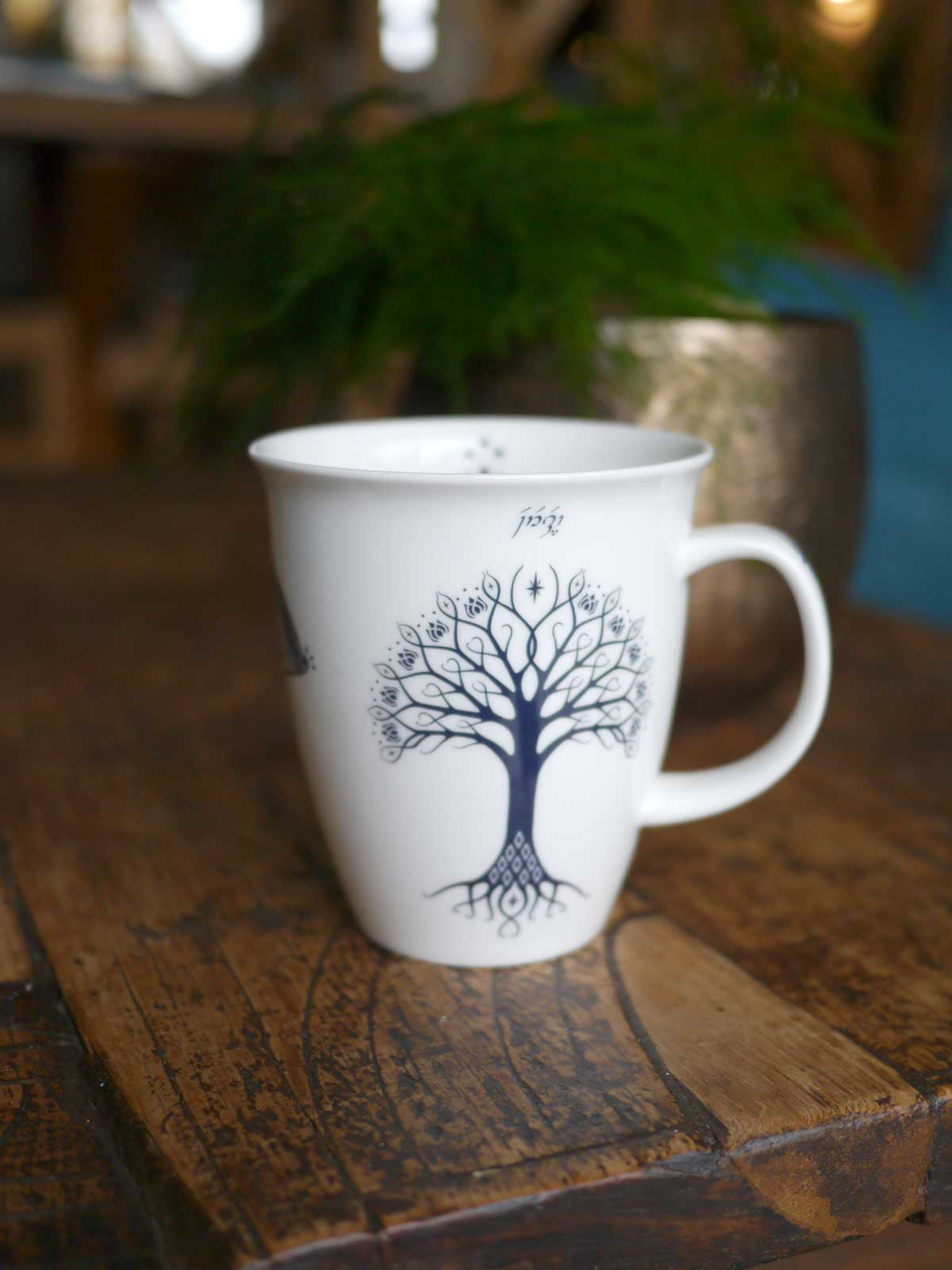 Ancients of Gondor™ Indigo Mug
Featuring our original Ancients of Gondor design, this blue and white large mug is an instant classic for any The... Read more
Ancients of Gondor
Best sellers
Christmas Shop
Classics
Fathers Day Shop
Lifestyle
Middle-earth
Middle-earth Classics
Middle-earth Mugs
Middle-earth™ Lifestyle
Mugs
Neutral Tones
Not in Sale
Shop All
Teals/Blues/Greens
Featuring our original Ancients of Gondor design, this blue and white large mug is an instant classic for any The Lord of the Rings and The Hobbit fans. Big enough for your morning coffee, or afternoon cuppa!
The trees in this pattern each represent part of the lineage of the White Trees. The original White Tree was much beloved by the Elves, it emanated silver light, and it is said the Moon was formed from its last silver flower. Each tree thereafter is seen to symbolise divine qualities of goodness, wisdom and purity.
This bone china mug is part of our Middle Earth collection, inspired by the Lord of the Rings and officially licensed by Middle-earth ent.
100% Bone China, Dishwasher and Microwave safe.
Nevis Mug: 112mm High, 100mm Diameter, 480ml/16oz Volume
We have teamed up with a Great British Pottery, who have been creating classically designed tableware since 1888, supplying Royal families with their wares.
Entirely produced in the British Isles by generations of skilled families, these china mugs feature classic Oscha patterns for you to enjoy every time you want a cuppa!
Made from fine bone china in Stoke-on-Trent.
Volume - 480ml/16oz.
The White Tree is the emblem of Gondor, symbolising rebirth and the lineage of the Kings. Yet it also connects back to the very creation myths of the Middle-earth universe. Our Ancients of GONDOR pattern represents the long lineage of the White Trees leading up to and including the Tree of Gondor, as described in the Lord of the Rings and the Hobbit.
Stylised, flowing tree forms, reminiscent of Celtic knots, are bordered by a simple meandering line of dots, interspersed with the Elvish script, naming each tree in turn.
Learn more about the design in our blog post.