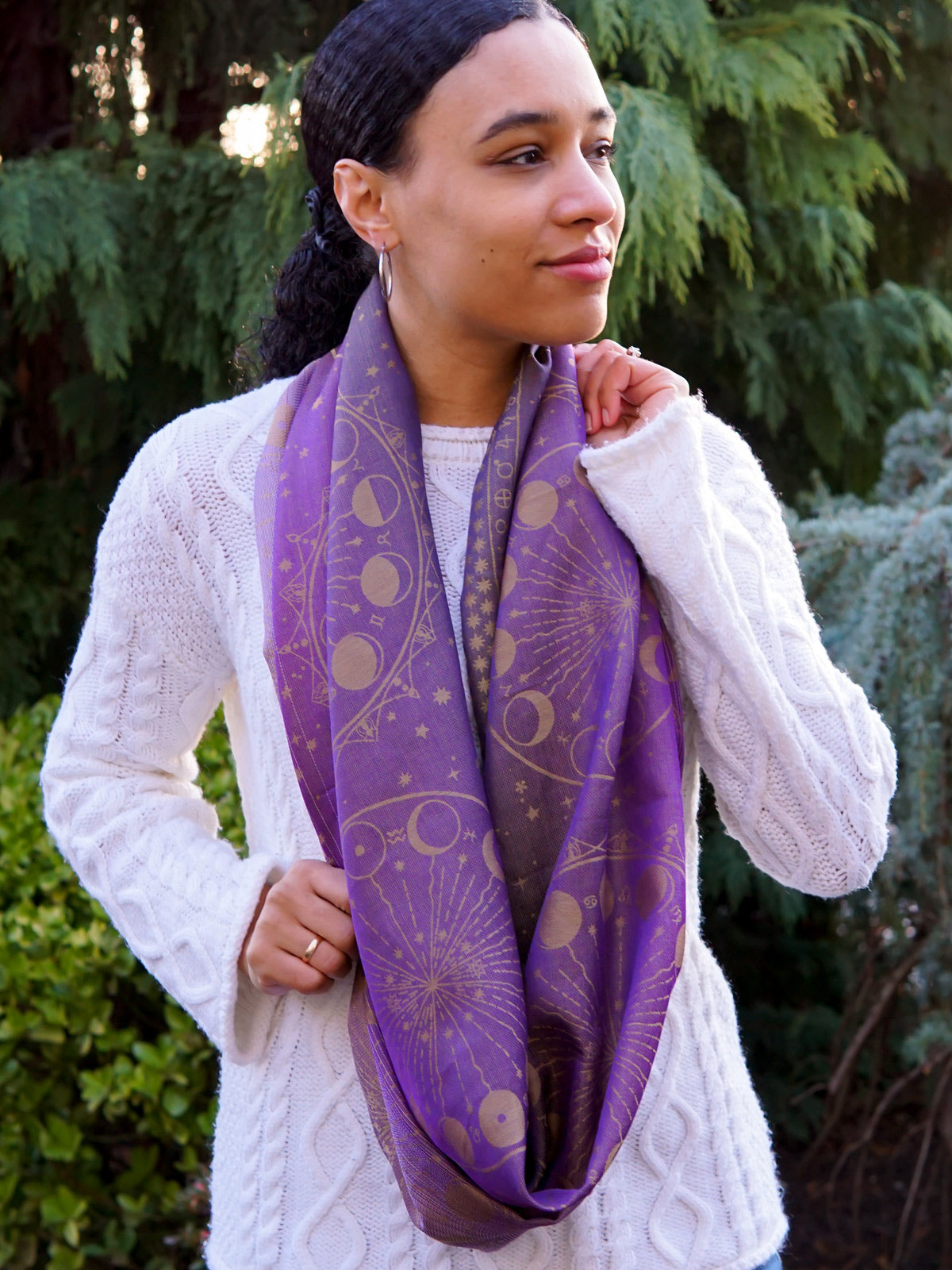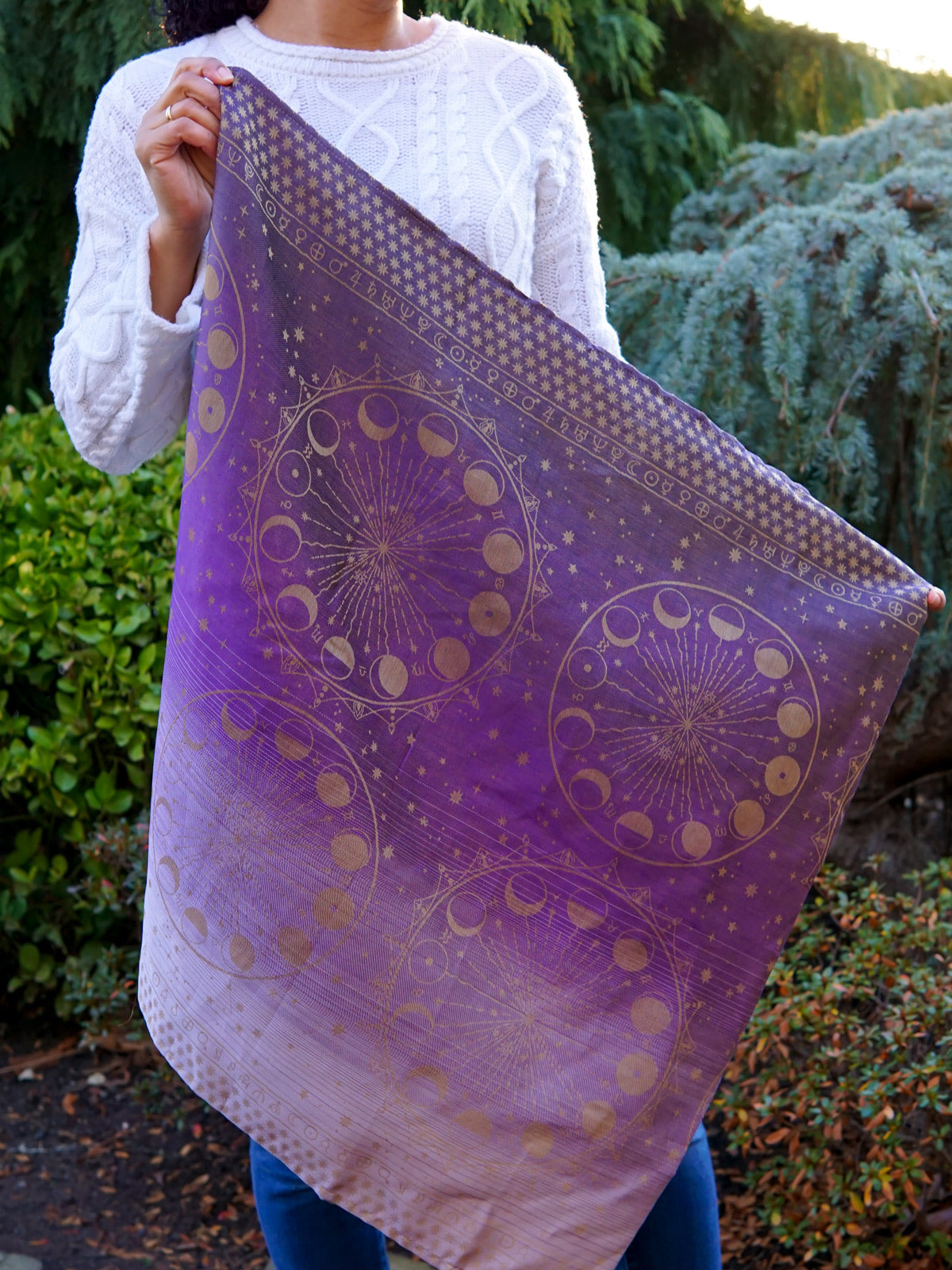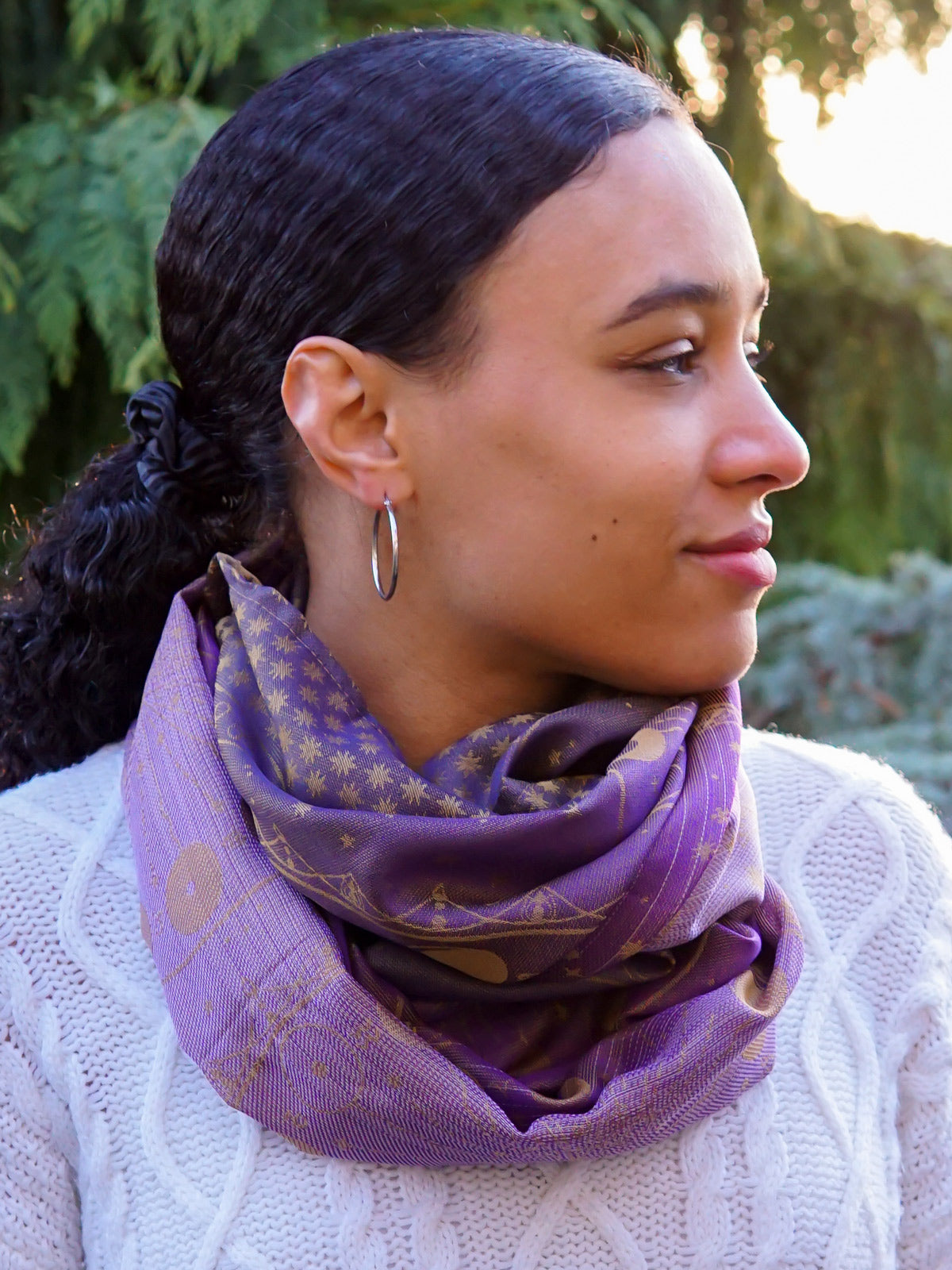 Augmenta Lunae Saoirse Infinity Loop
✔ Lightweight Ceò scarf  
✔ Amazing Shimmer
✔ Elegant 
This beautiful lightweight scarf is woven with luxurious Mercerised Egyptian Mako... Read more
Only 5 left in stock
Best sellers
Ceo Scarves
Jewel Tones
Lifestyle
Mother's Day Shop
Not in Sale
Pinks/Purples/Reds
Scarves, Shawls, Infinity Loops & Cowls
Shop All
Wholesale Catalogue
✔ Lightweight Ceò scarf  
✔ Amazing Shimmer
✔ Elegant 
This beautiful lightweight scarf is woven with luxurious Mercerised Egyptian Mako cotton, a very fine premium quality yarn that has a smooth and shimmery aesthetic. Our scarves are specially woven to be lovely to the touch, with a gorgeous drape. 
This magical design shows the phases of the moon, with the astrological symbols placed in between the waxing and waning moons. Scattered stars evoke the clear night sky while the symbols for the planets run along the star-filled borders. It is only fitting that the design is picked out in a golden yarn.
CARE INSTRUCTIONS: Wash at 30 degrees. Do not use bleach or fabric softener. Tumble dry warm. Ironing is recommended.
FABRIC COMPOSITION: 100% Mercerised Egyptian Mako Cotton
FABRIC WEIGHT: 103 gsm
Intricate weaves in premium quality blends, these fine, voluminous scarves beautifully display striking patterns in a stunning range of seasonal colours - an effortless, chic accent to any outfit.
Sumptuous & versatile, our scarves are completed with an on-trend fringed edge.
Drape as a shawl over your evening wear to add easy glamour or layer over everyday outfits as a statement scarf.
Dimensions
Scarves- approx. 200cm x 70cm
Cowls - approx. 70cm wide x 74cm joined to form a loop
Infinity Loops - approx. 70cm wide x approx. 150cm joined to form a long loop