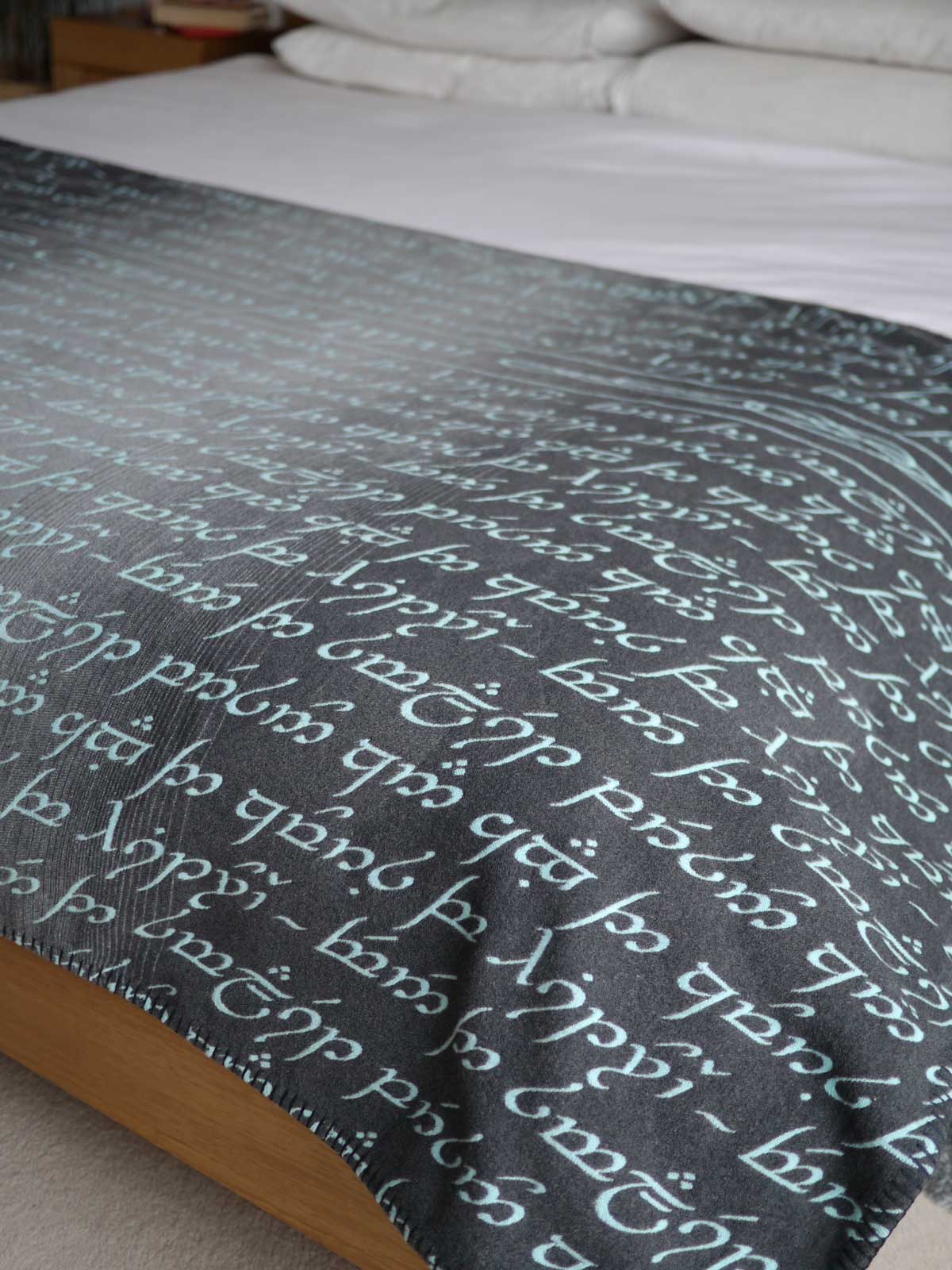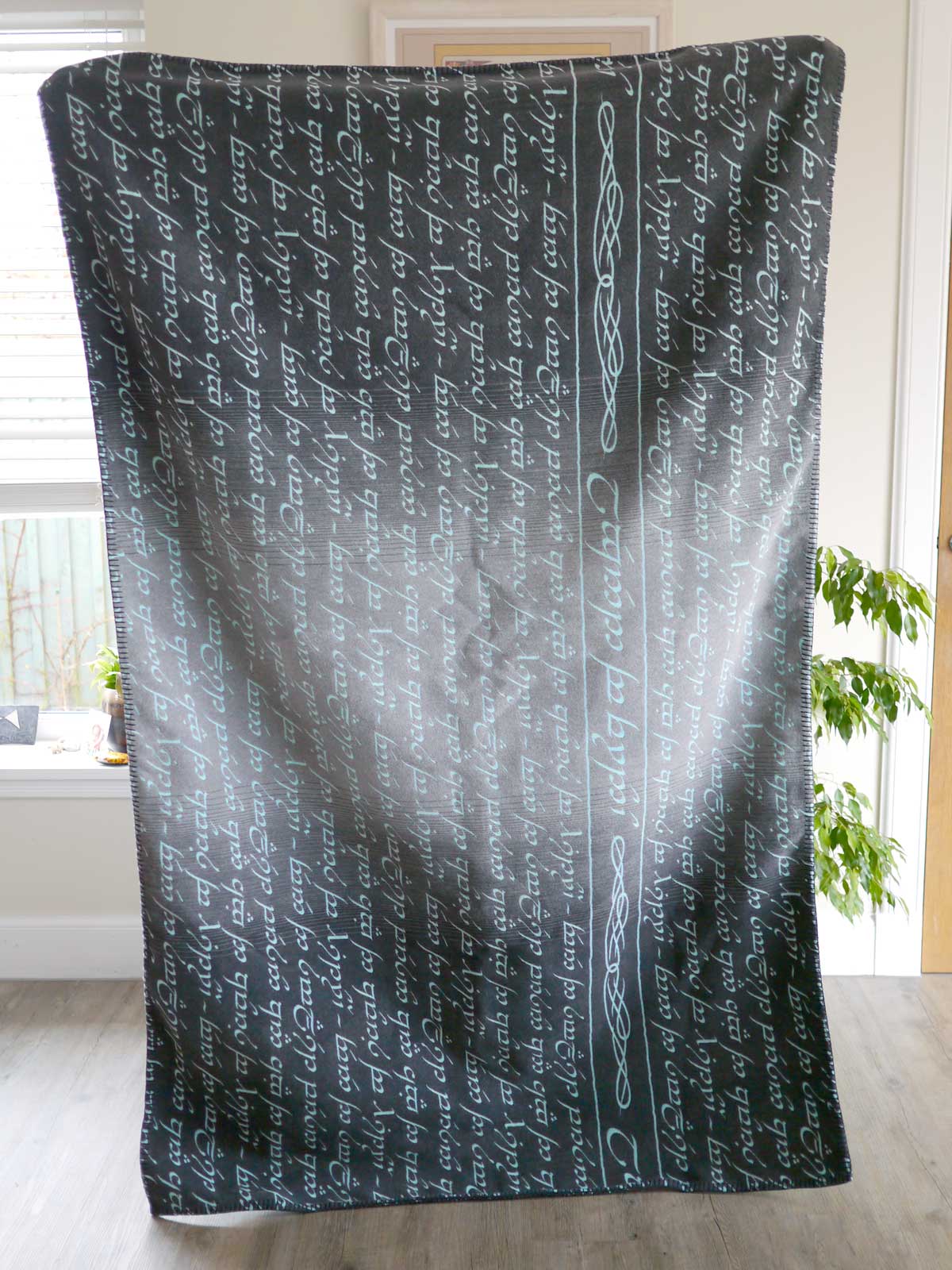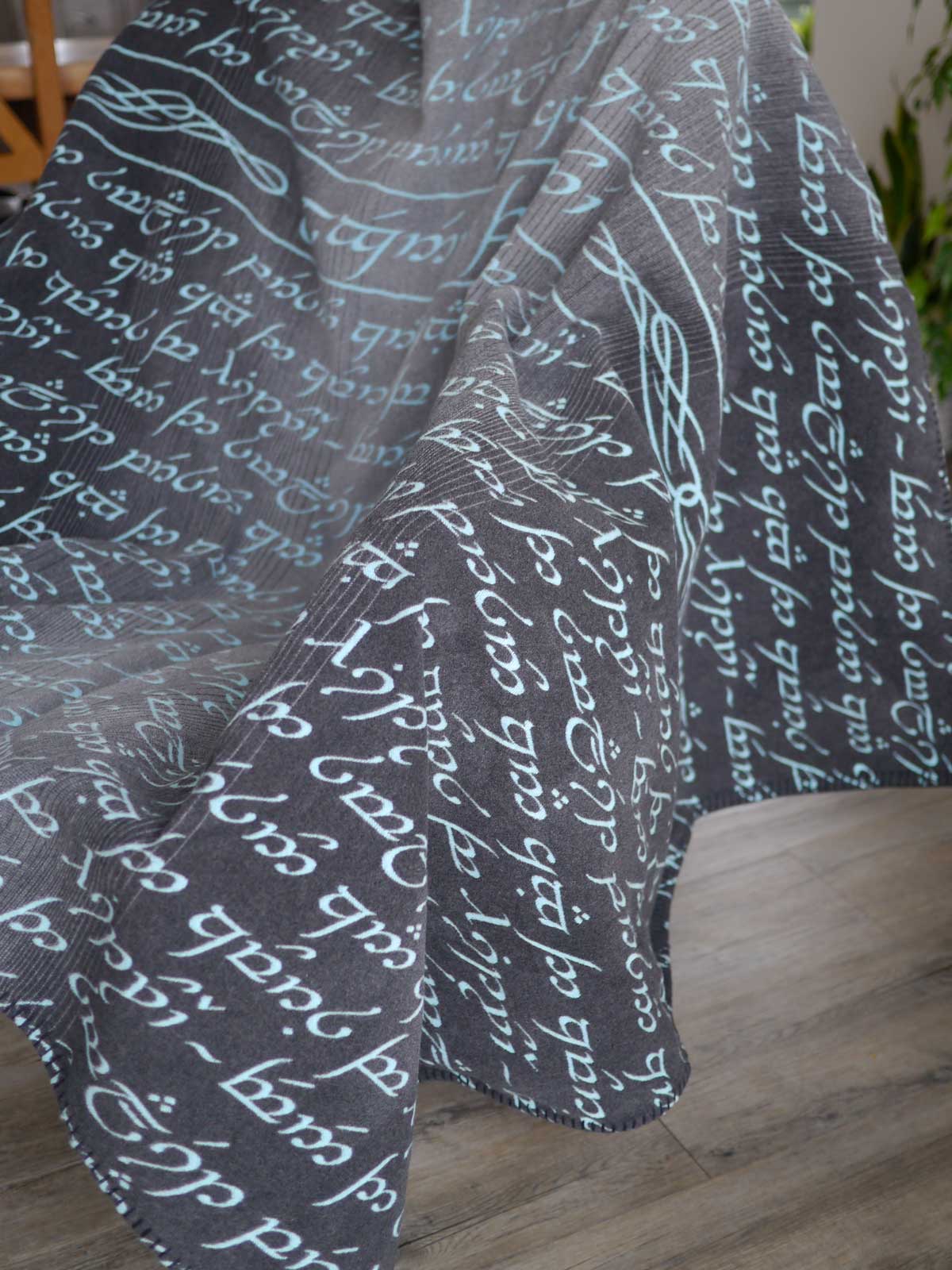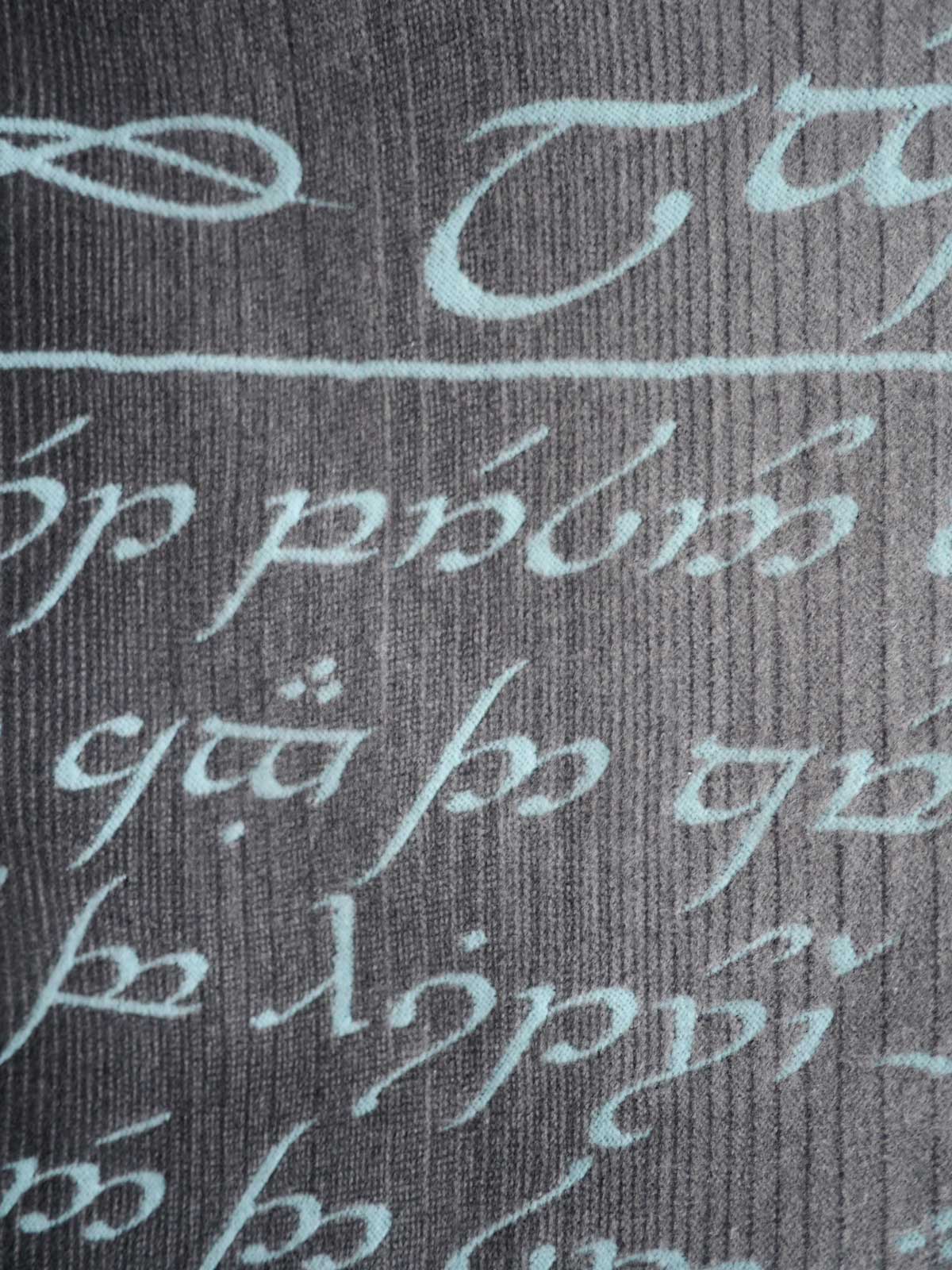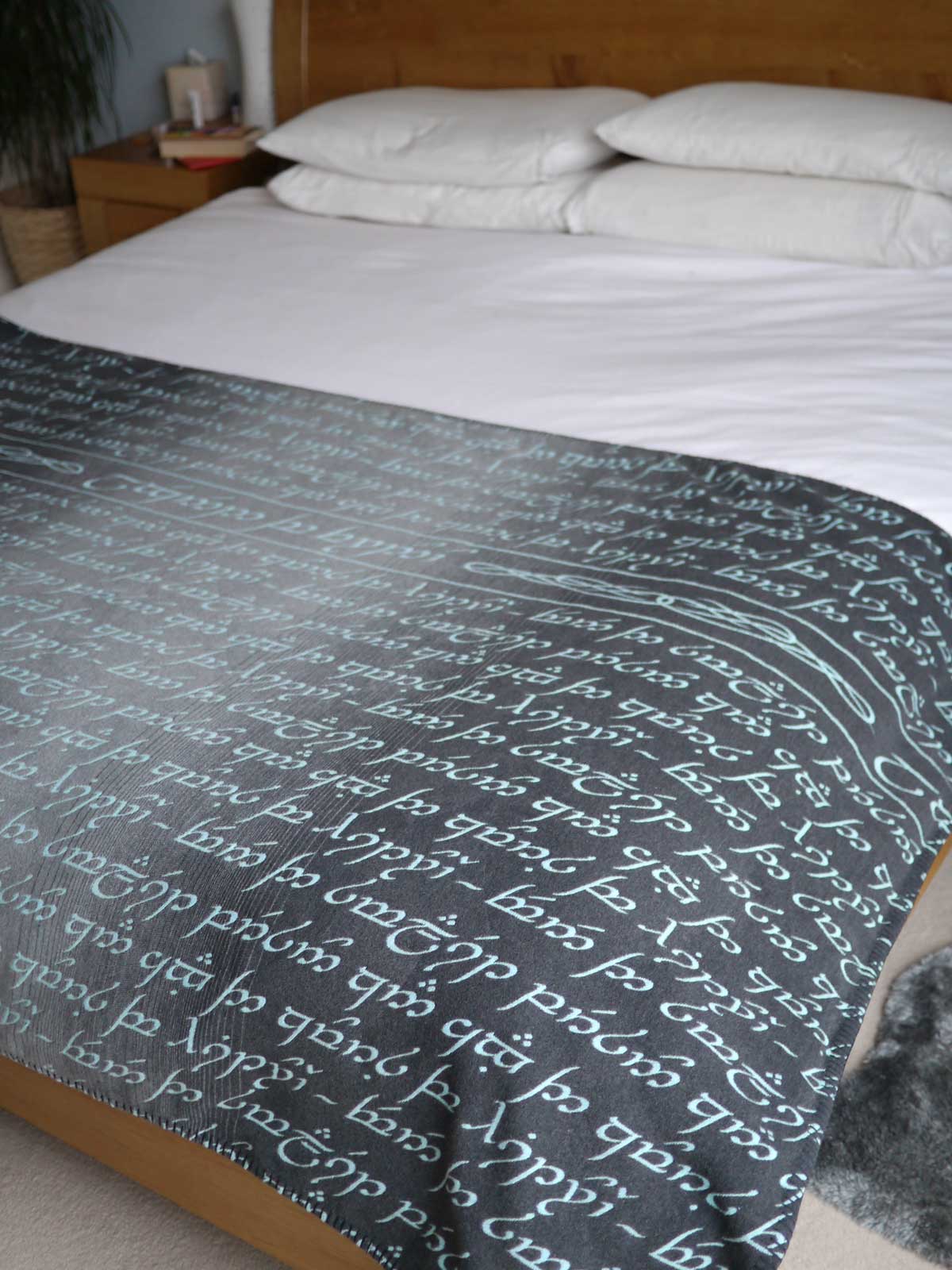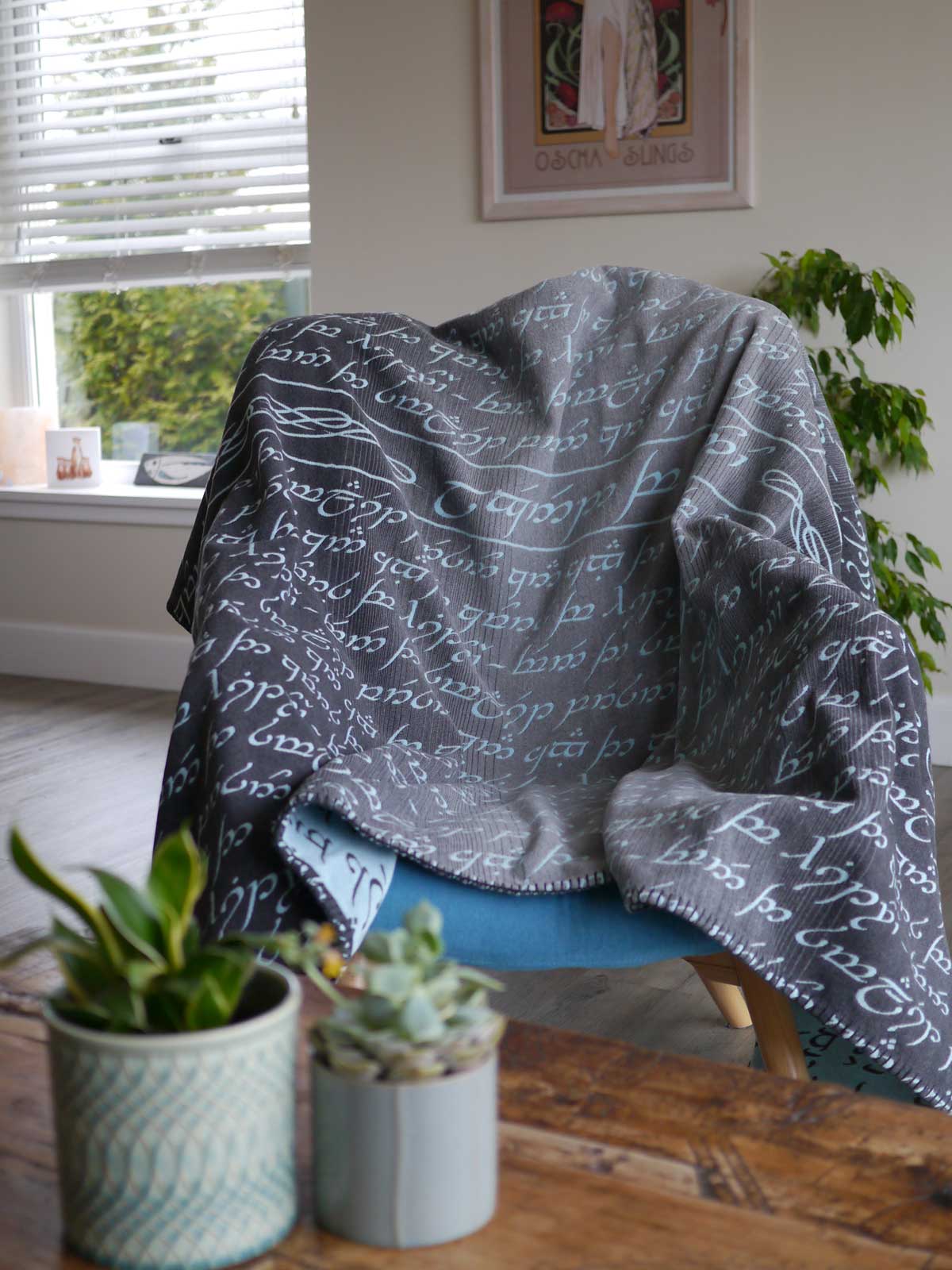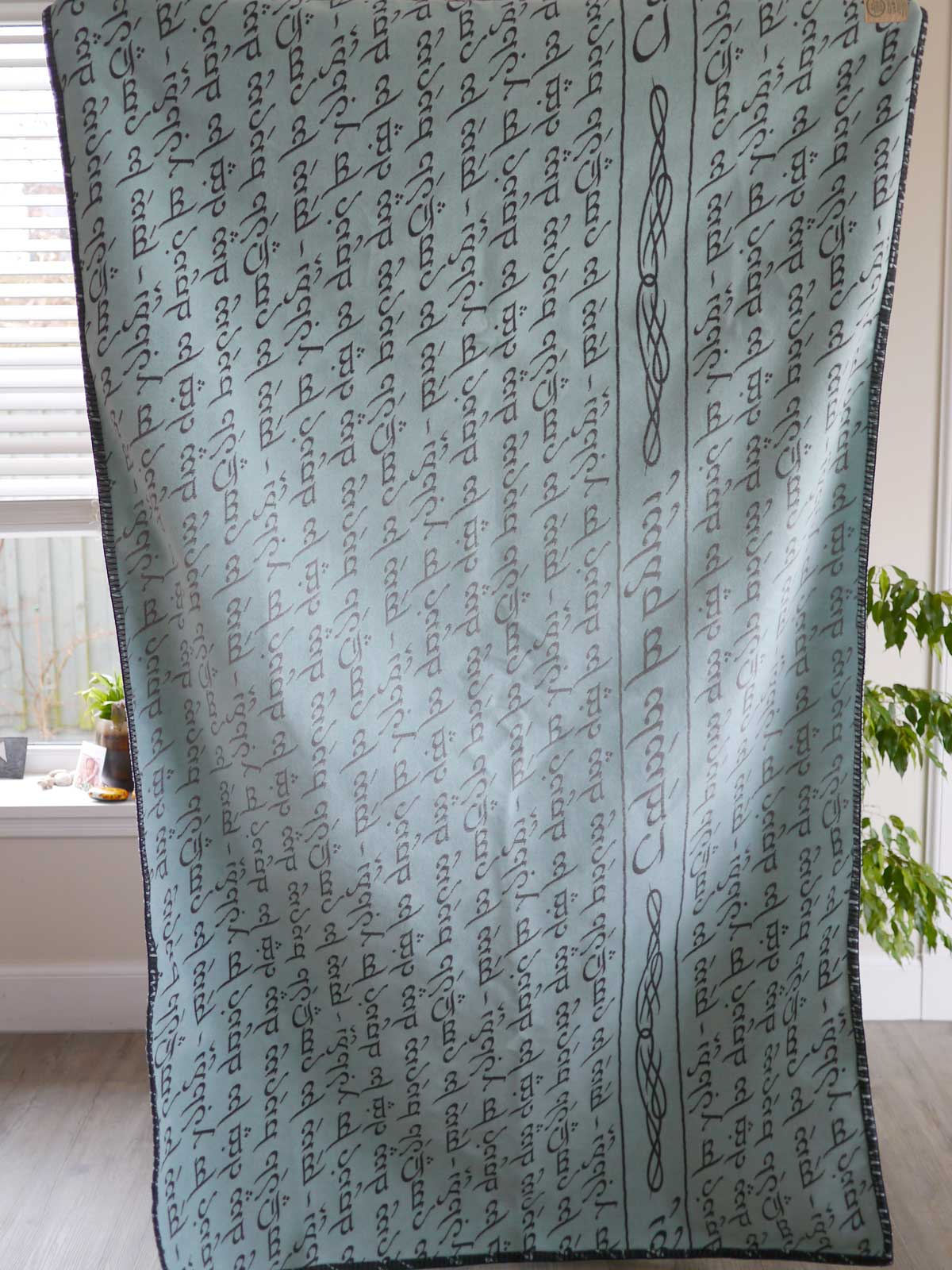 Legend of Frodo™ Guardian Brushed Cotton Throw
✔ Cosy throw
✔ Brushed organic cotton

The flowing Elvish script shines in pool blue against shades of grey on this... Read more
Best sellers
Christmas Shop
Gifts for Middle-earth Fans
Legend of Frodo
Lifestyle
Middle-earth
Middle-earth Throws, Baby Blankets & Cushions
Middle-earth™ Lifestyle
Neutral Tones
Not in Sale
Shop All
Teals/Blues/Greens
Throws, Baby Blankets & Cushion Covers
✔ Cosy throw
✔ Brushed organic cotton

The flowing Elvish script shines in pool blue against shades of grey on this elegant Legend of Frodo throw in shades of grey. The elegant melange charcoal tones on either side fade to soft grey in the centre creating an appealing contrast to the text and Elven motifs.
With a brushed organic cotton finish the throw is velvety soft, making it the perfect addition to any home. In a stylish colour and timeless design, it will make a beautiful bed cover or a super snuggly couch blanket and adds a touch of fantasy to any room.
Produced ethically, our organic cotton is grown with care and without chemicals keeping the land, and farmers, healthy.
CARE INSTRUCTIONS: Machine wash on a delicate cycle, avoiding bleach and fabric softener. Dry flat. Iron on low.
FABRIC COMPOSITION: 100% Brushed Organic Cotton
FABRIC WEIGHT: 466gsm
Oscha Throws, Children's & Baby Blankets have been specially woven to make thick, cosy blankets, they feature our exclusively adapted patterns and are made from premium quality yarns. Our elegant throws are the perfect addition to any home. 
Why choose an Oscha Throw or Baby Blanket?
Cosy & snuggly, perfect for any home.
Feature iconic Oscha designs.
Woven in Great Britain from the finest yarns either velvety brushed organic cotton or softest Cashwool
Finished without the use of any nasties.
Throws - approx. 190cm x 135cm
Children's Blankets - approx 92cm x 124cm
Baby Blankets - approx. 90cm x 55 cm
Weight - about 400 gsm. See 'details and care' tab for specific weight information.
This simple, elegant design features a flowing Elvish script as a testament to Frodo Baggins' quest to Mordor. The text on the design reads 'even the smallest person can change the course of history,' which is inspired by the quote in The Lord of the Rings:
"Such is oft the course of deeds that move the wheels of the world: small hands do them because they must, while the eyes of the great are elsewhere."
As the Hobbit, Frodo, supported by his dear friend, Samwise Gamgee, secretly journeys to Mount Doom to destroy the One Ring, ultimately destroying the Dark Lord Sauron who never suspects such an unlikely foe.
The prominent band of text proclaims the name of this design: "The Legend of Frodo". Interspersed with delicate Elven motifs.