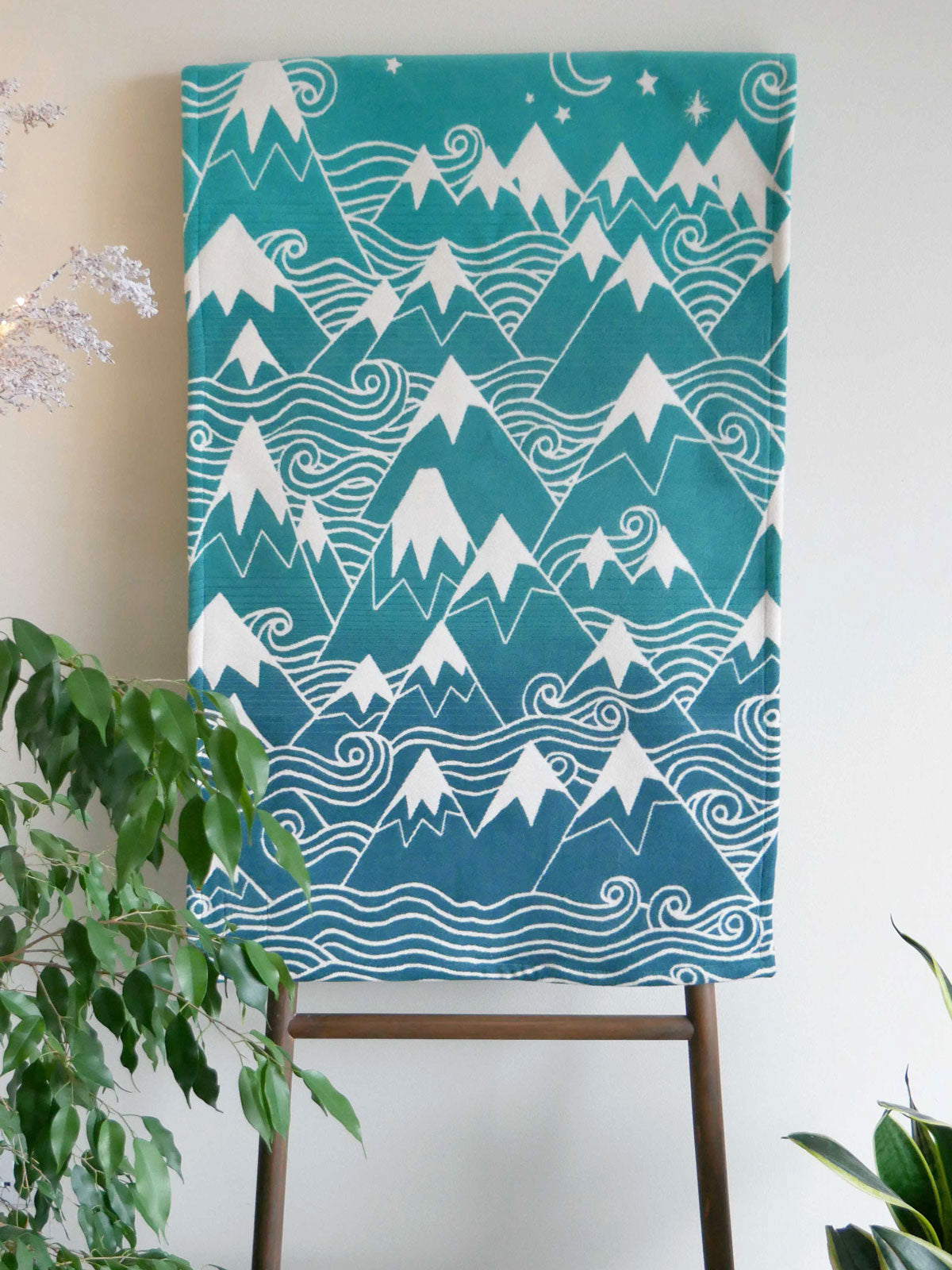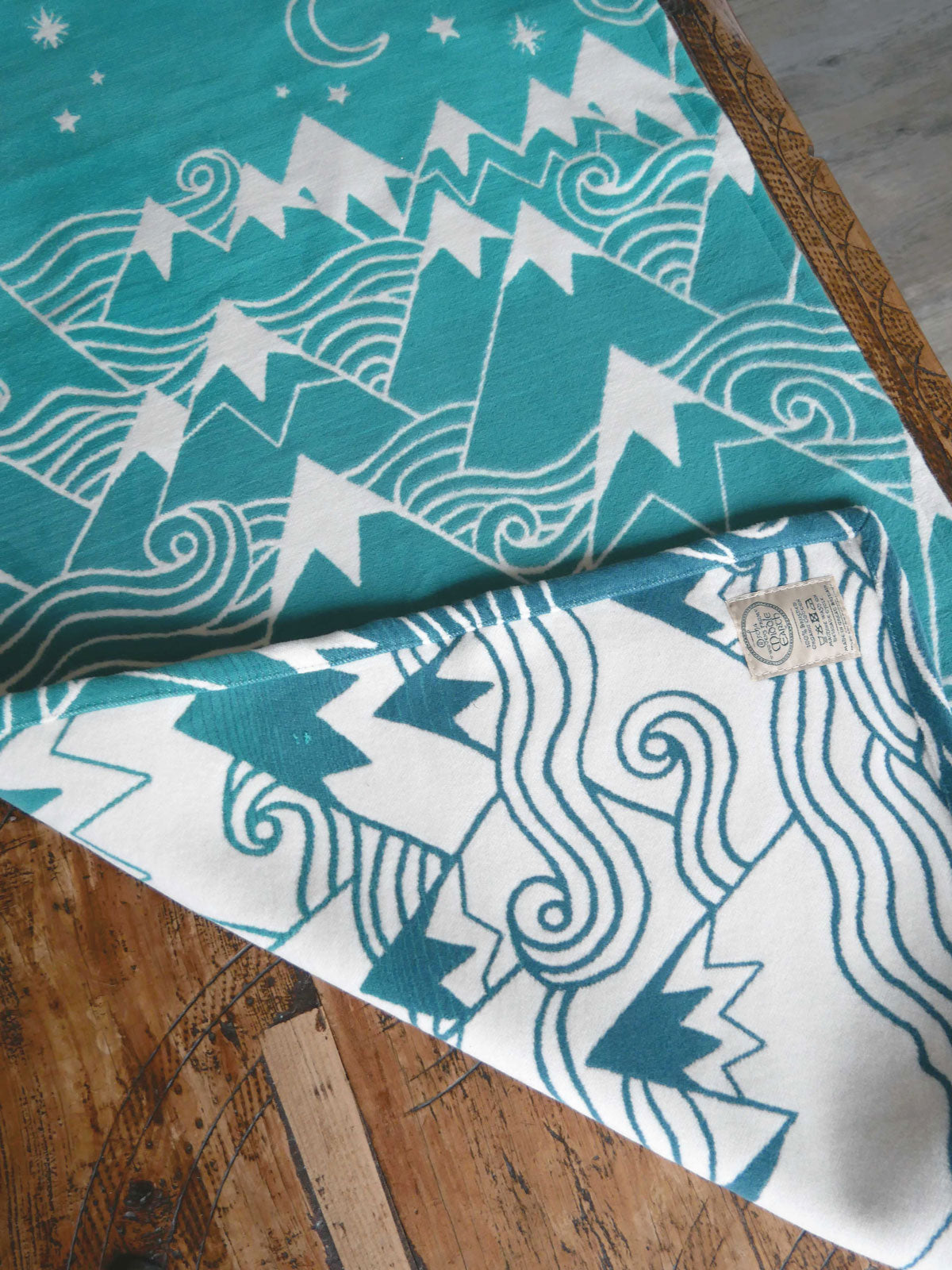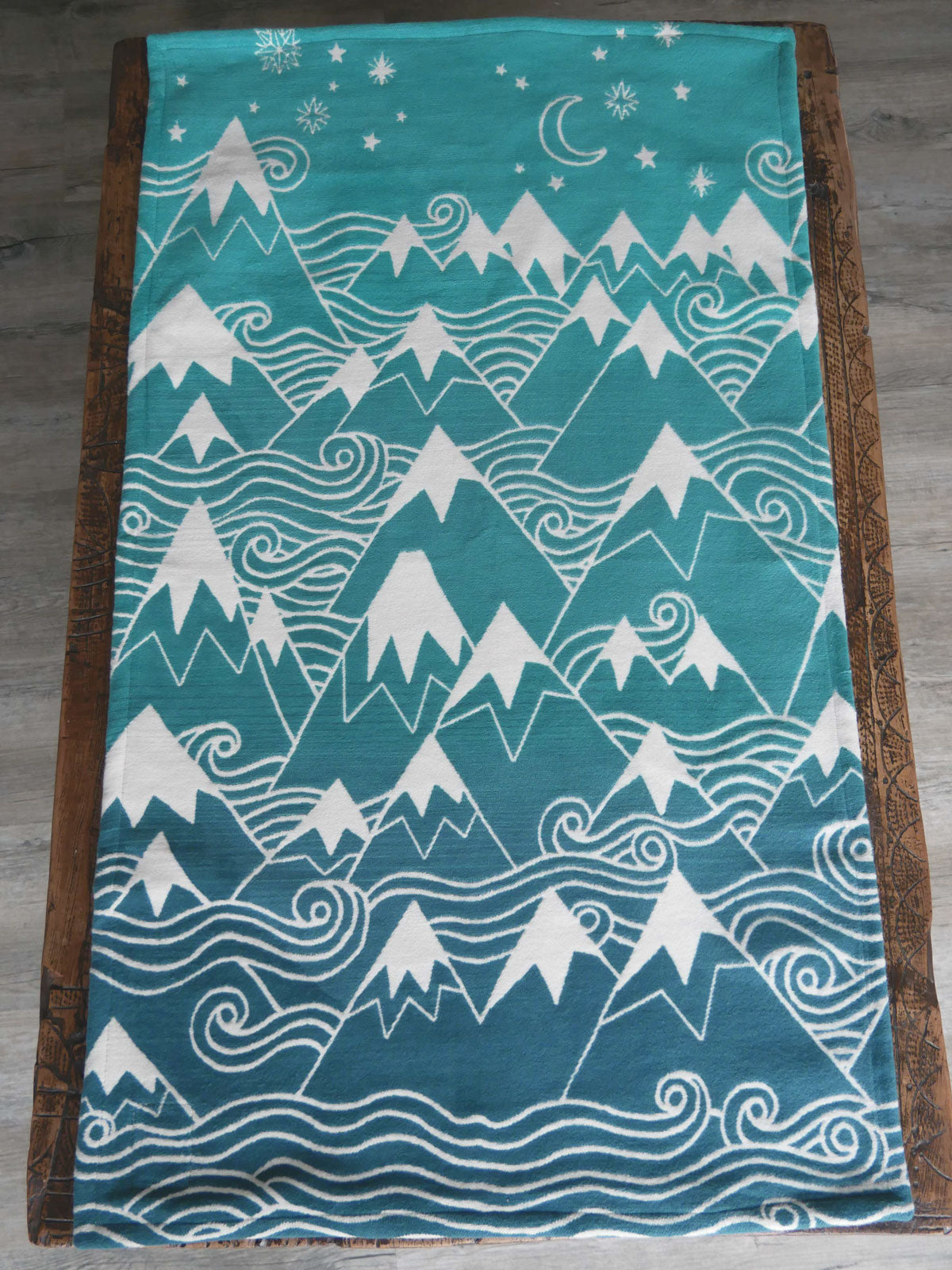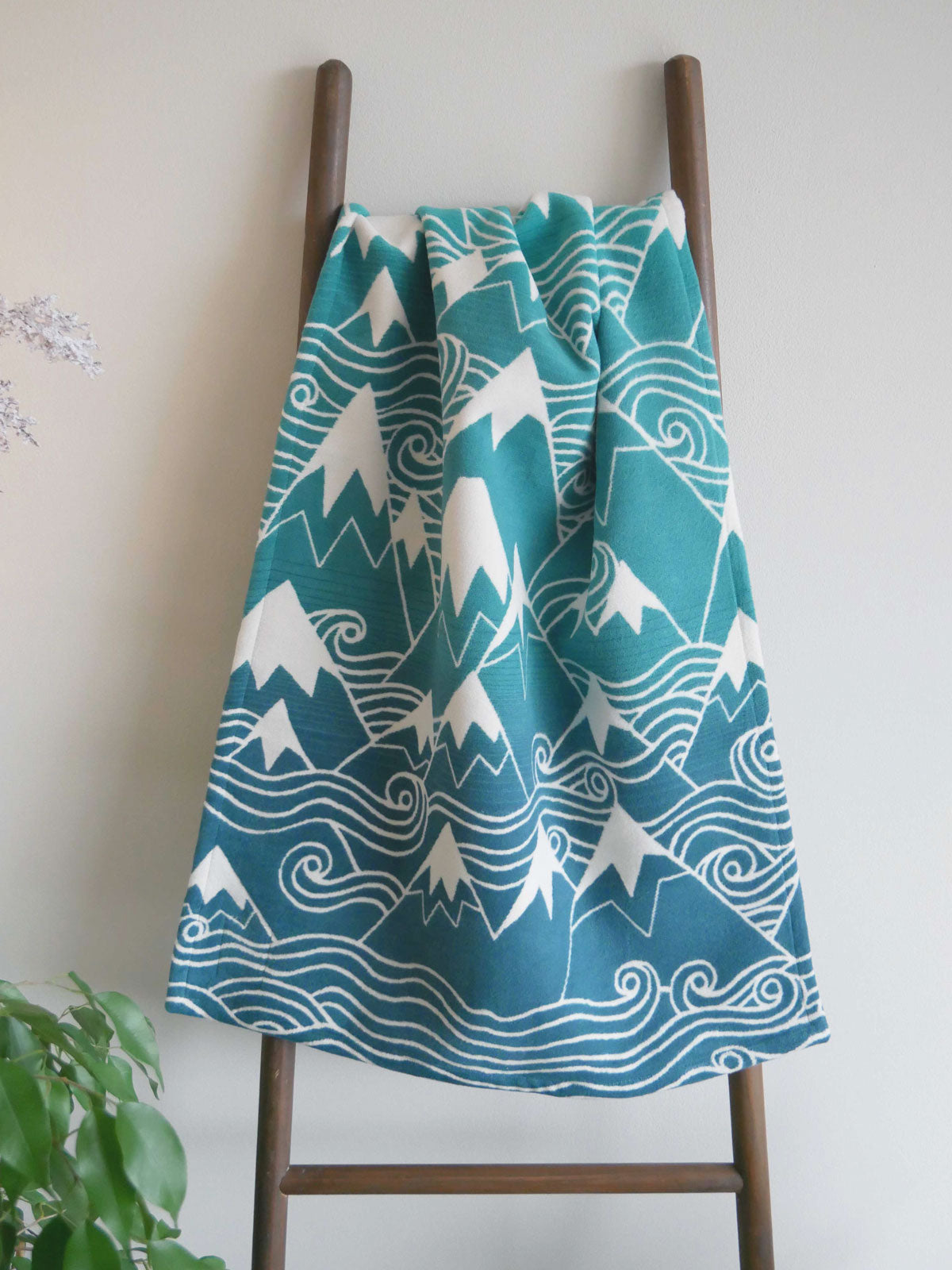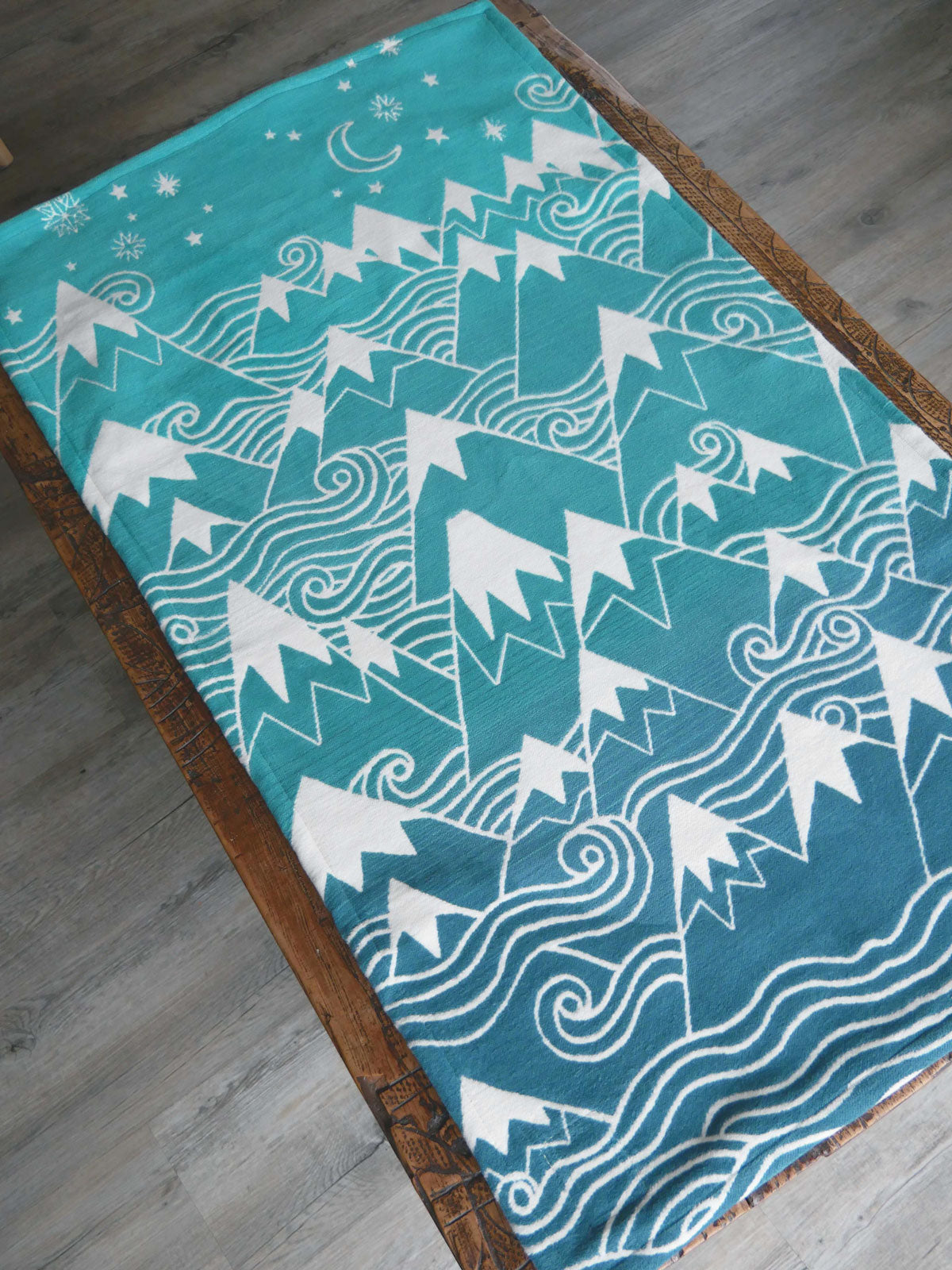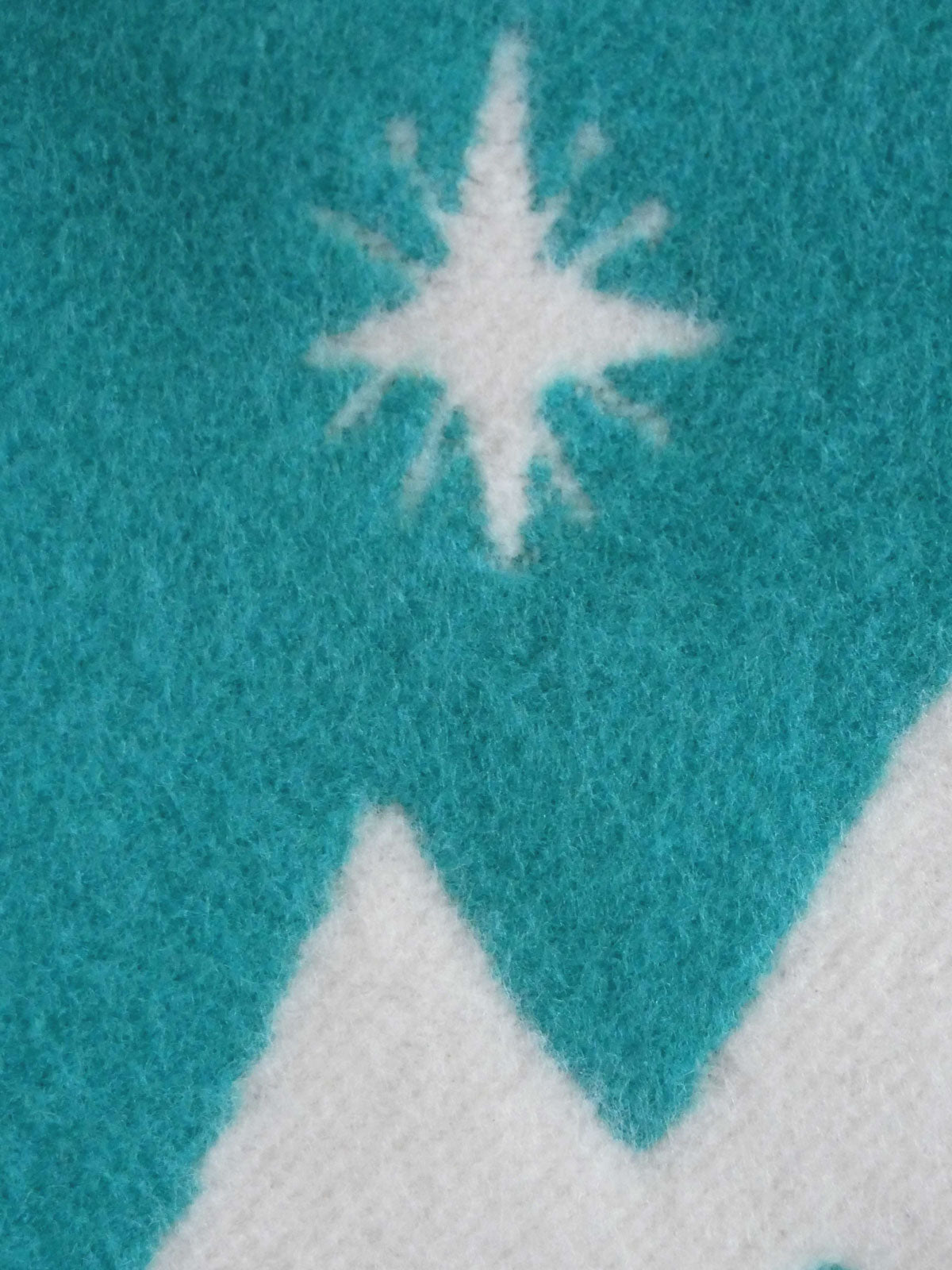 Misty Mountains Moonlit Brushed Cotton Baby Blanket
✔ Cosy baby blanket
✔ Brushed organic cotton

The organic brushed cotton and beautiful teal warp creates a thick, soft and... Read more
Best sellers
Christmas Shop
Gifts for Middle-earth Fans
Gifts for New Parents
Jewel Tones
Lifestyle
Middle-earth
Middle-earth Gifts for New Parents
Middle-earth Throws, Baby Blankets & Cushions
Middle-earth™ Lifestyle
Middle-earth™ New arrivals
Misty Mountains
New arrivals
Not in Sale
Shop All
Teals/Blues/Greens
Throws, Baby Blankets & Cushion Covers
✔ Cosy baby blanket
✔ Brushed organic cotton

The organic brushed cotton and beautiful teal warp creates a thick, soft and cosy baby blanket that's perfect for your little one's to snuggle under. You can use this as a cute cot or pram blanket and let the whimsical Misty Mountains pattern bring a touch of wonder to nap time.
Our organic cotton is ethically produced, grown with care and without chemicals keeping the land, and farmers, healthy.
CARE INSTRUCTIONS: Machine wash on a delicate cycle, avoiding bleach and fabric softener. Dry flat. Iron on low.
FABRIC COMPOSITION: 100% Brushed Organic Cotton
FABRIC WEIGHT: 466gsm
Oscha Throws, Children's & Baby Blankets have been specially woven to make thick, cosy blankets, they feature our exclusively adapted patterns and are made from premium quality yarns. Our elegant throws are the perfect addition to any home. 
Why choose an Oscha Throw or Baby Blanket?
Cosy & snuggly, perfect for any home.
Feature iconic Oscha designs.
Woven in Great Britain from the finest yarns either velvety brushed organic cotton or softest Cashwool
Finished without the use of any nasties.
Throws - approx. 190cm x 135cm
Children's Blankets - approx 92cm x 124cm
Baby Blankets - approx. 90cm x 55 cm
Weight - about 400 gsm. See 'details and care' tab for specific weight information.