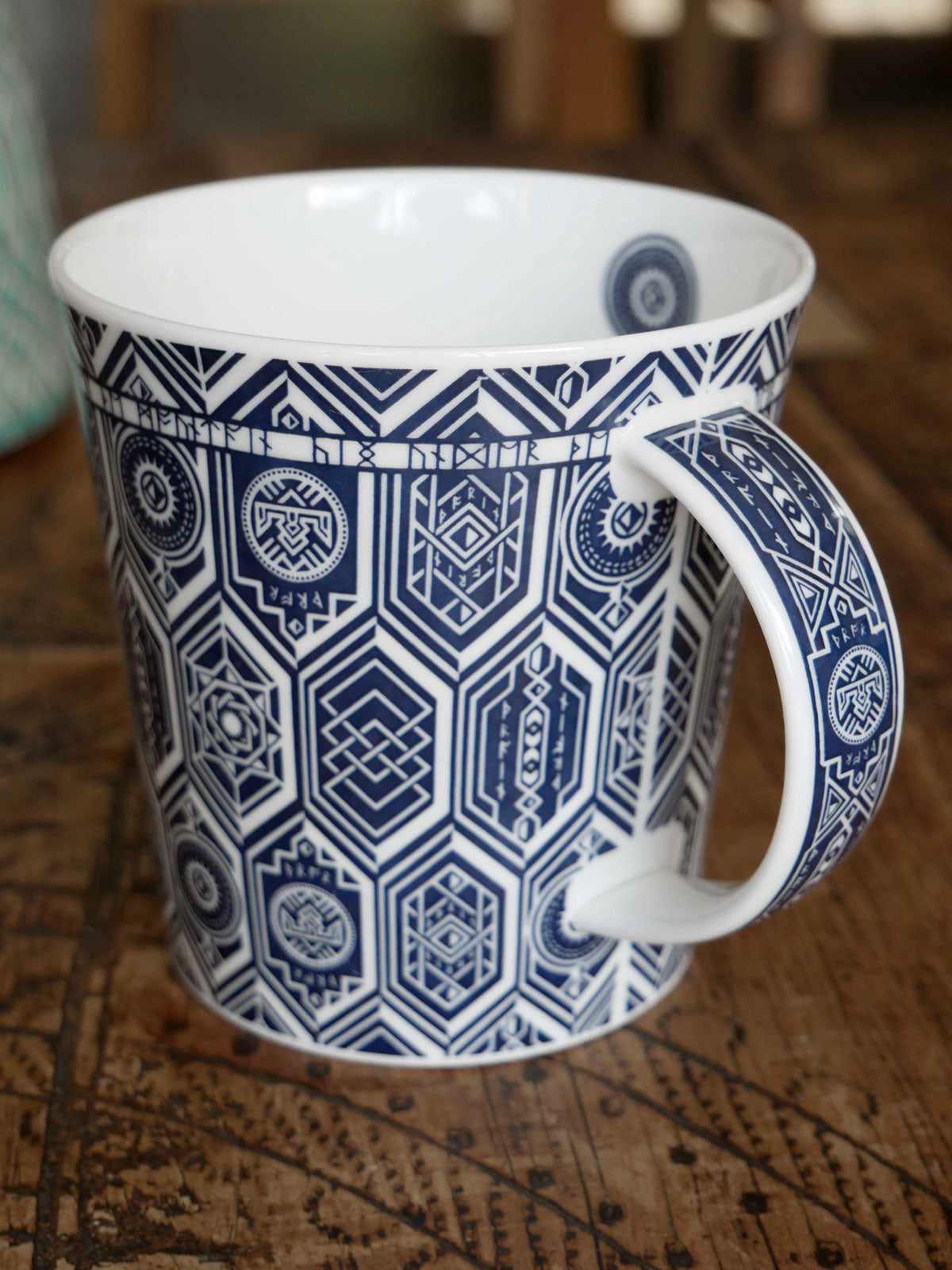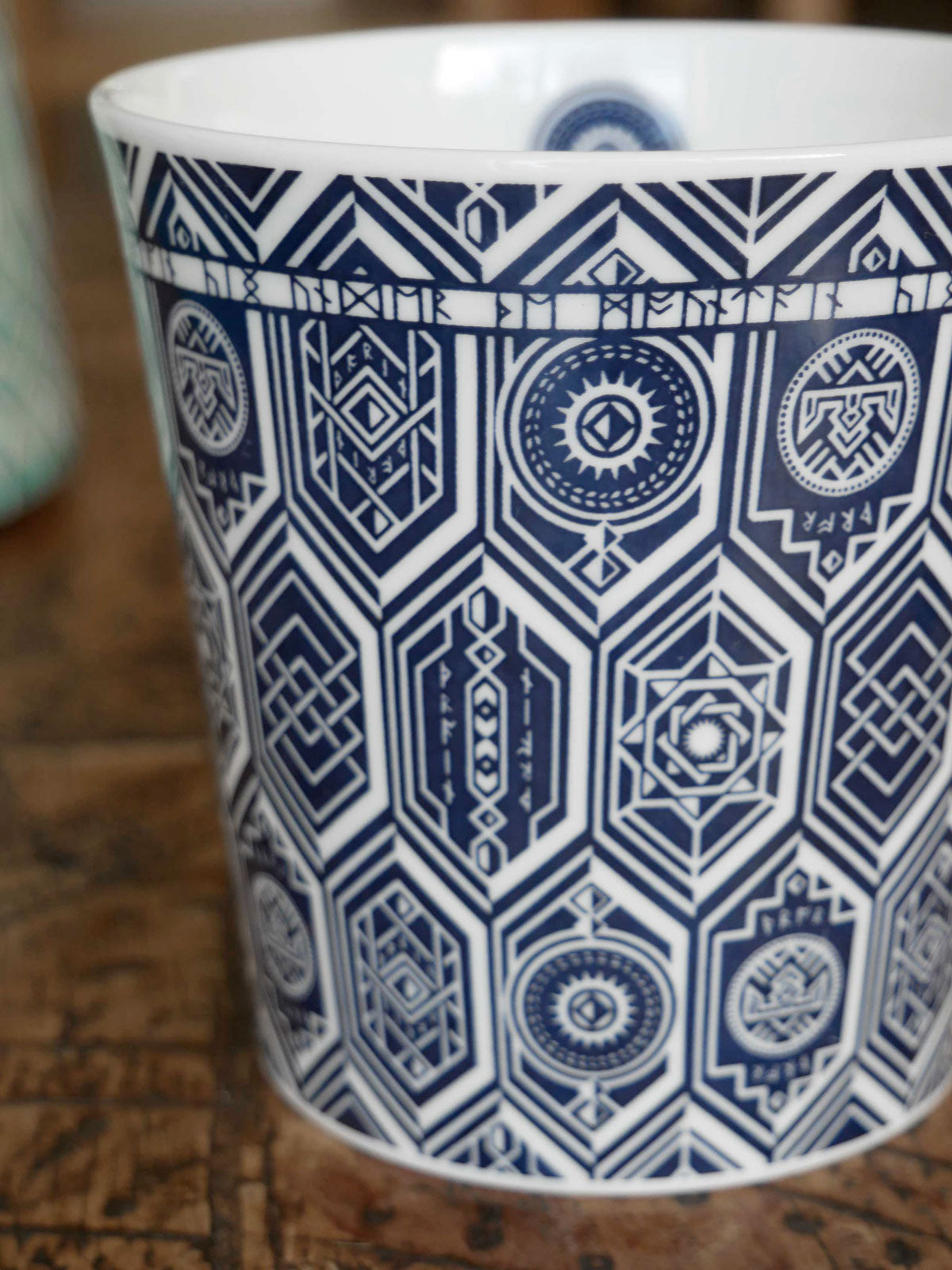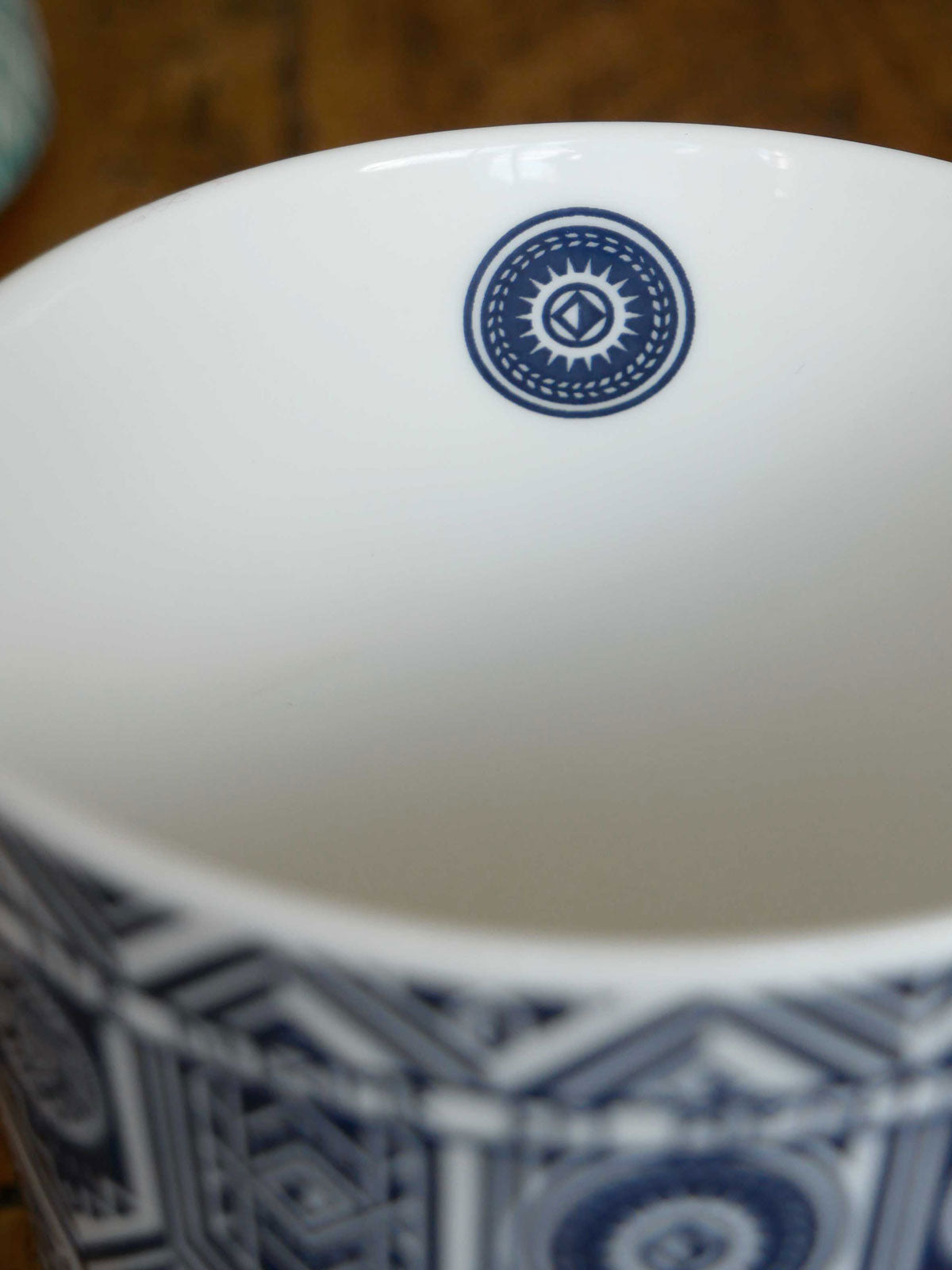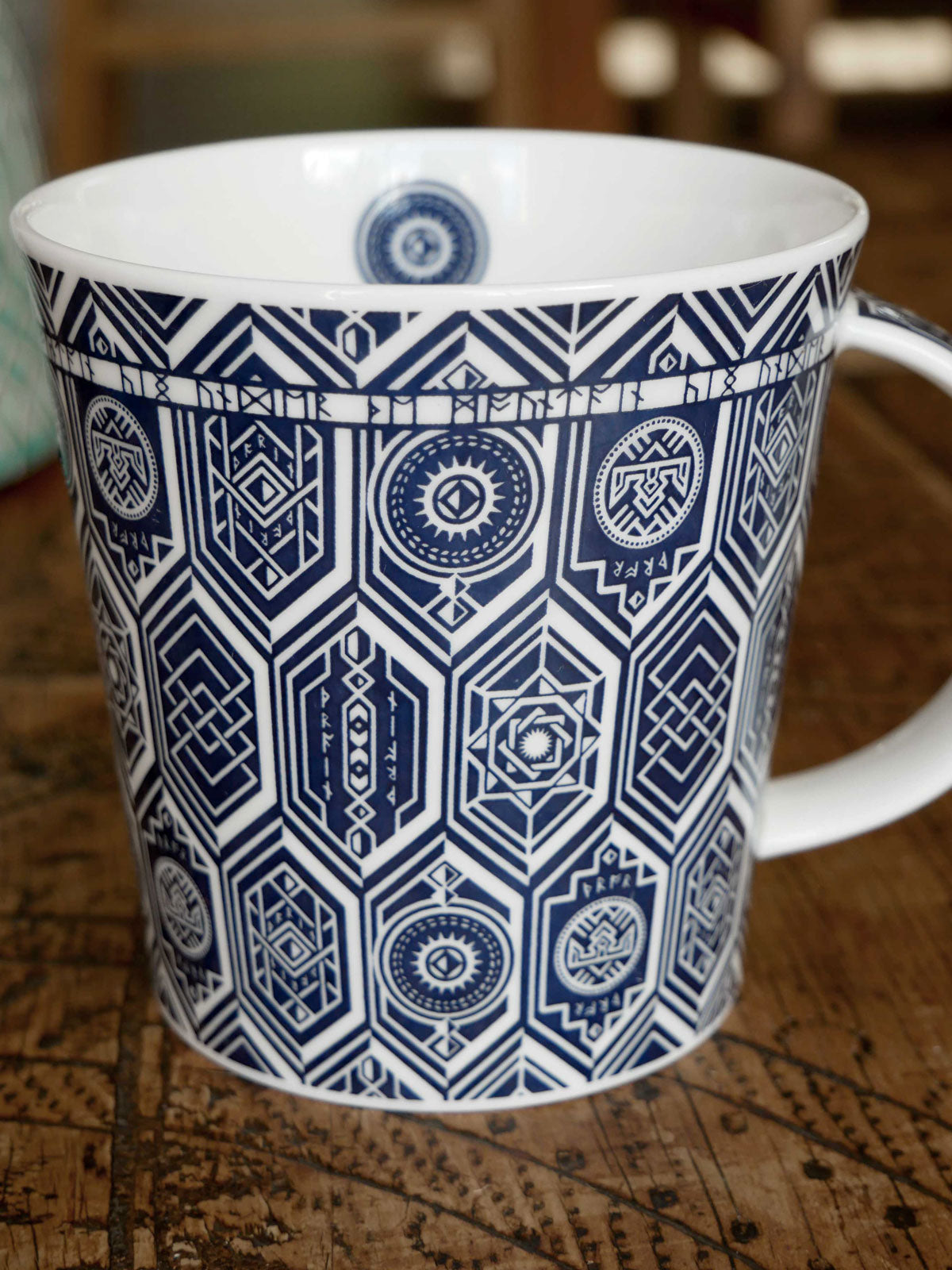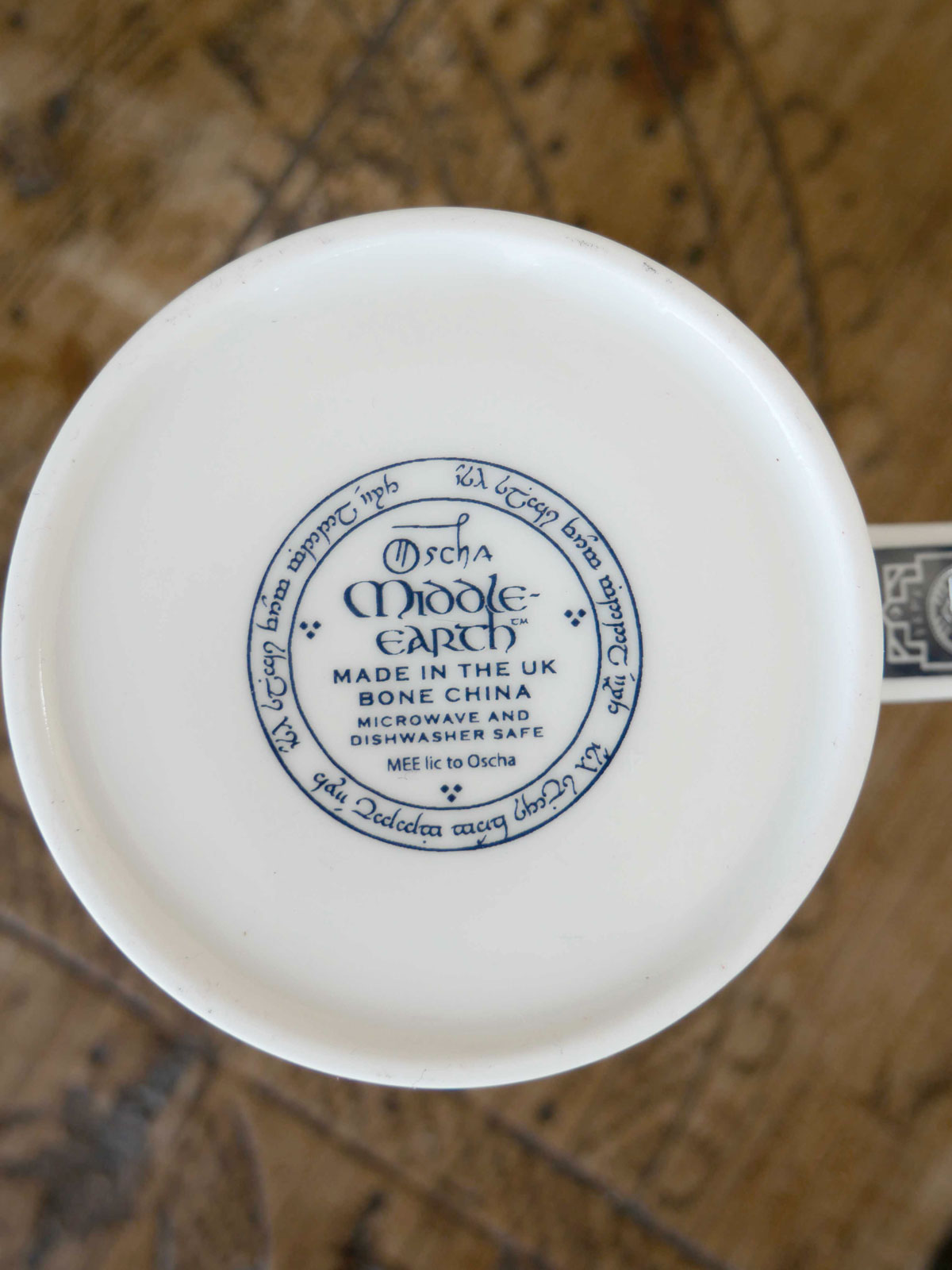 Oakenshield™ Indigo Mug
This beautiful, generously sized mug features our Oakenshield pattern which celebrates the lineage of Dwarf-Kings who ruled over the mines... Read more
Best sellers
Christmas Shop
Classics
Fathers Day Shop
Gifts for Middle-earth Fans
Lifestyle
Middle-earth
Middle-earth Classics
Middle-earth Mugs & Bottles
Middle-earth™ Lifestyle
Mugs & Bottles
Neutral Tones
Not in Sale
Oakenshield
Shop All
Teals/Blues/Greens
This beautiful, generously sized mug features our Oakenshield pattern which celebrates the lineage of Dwarf-Kings who ruled over the mines and wealth of The Lonely Mountain. A perfect gift for any The Lord of the Rings and The Hobbit fan.
Made in the British Isles from the finest bone china it includes some special little touches on the handle and inside the mug.
100% Bone China, Dishwasher and Microwave safe.

Cairngorm Mug: 104mm High, 104mm Diameter, 480ml/16oz Volume
We have teamed up with a Great British Pottery, who have been creating classically designed tableware since 1888, supplying Royal families with their wares.
Entirely produced in the British Isles by generations of skilled families, these china mugs feature classic Oscha patterns for you to enjoy every time you want a cuppa!
Made from fine bone china in Stoke-on-Trent.
Volume - 480ml/16oz.
The formidable mountain range, which cuts across Middle-earth is shown in a lovely illustrative story-book style with flowing mist and a starry sky. The verse sung by Thorin Oakenshield & Co. in The Hobbit™ runs along the borders in runes:
"Far over the misty mountains cold
To dungeons deep and caverns old
We must away, ere break of day,
To find our long-forgotten gold."