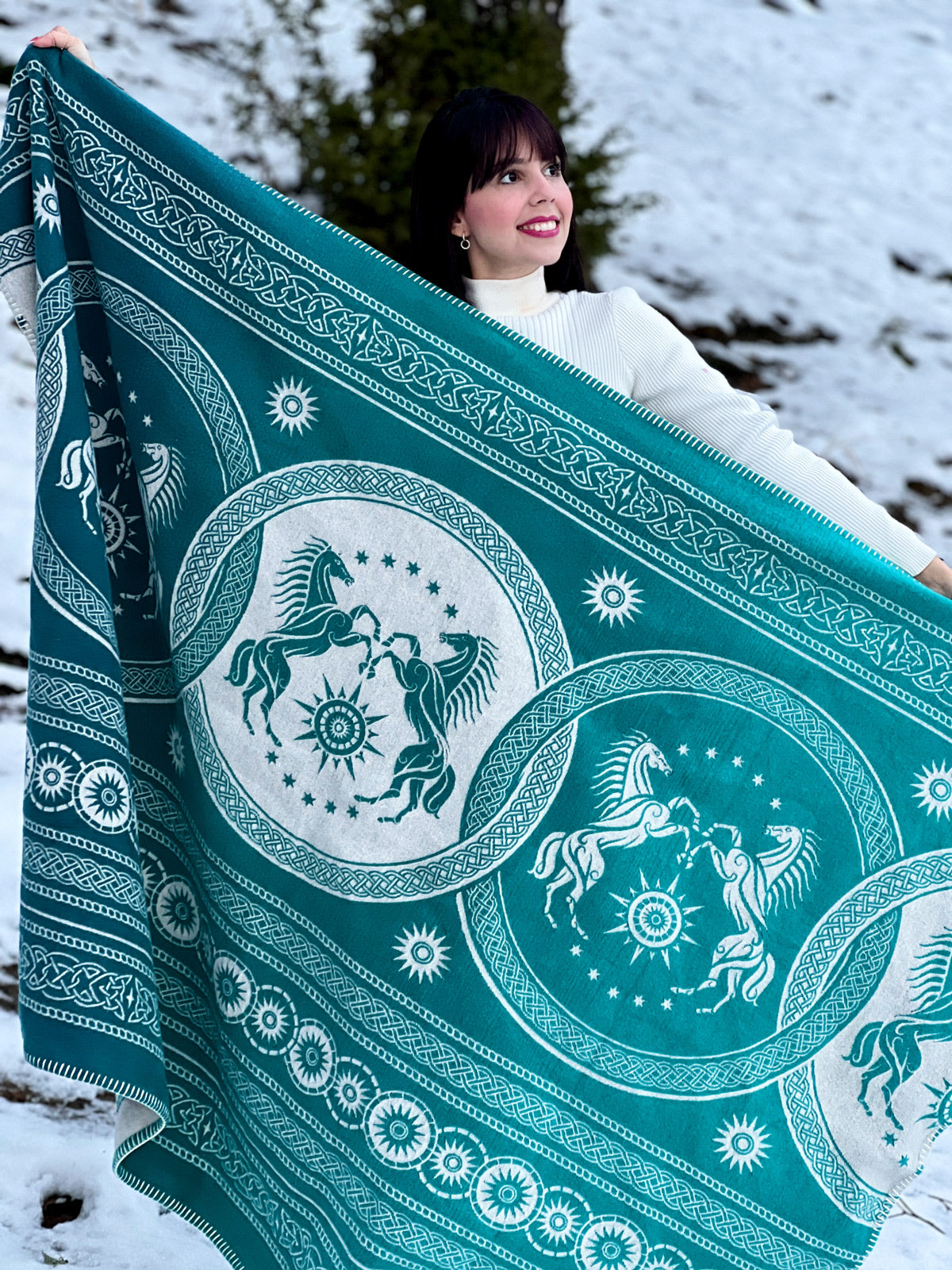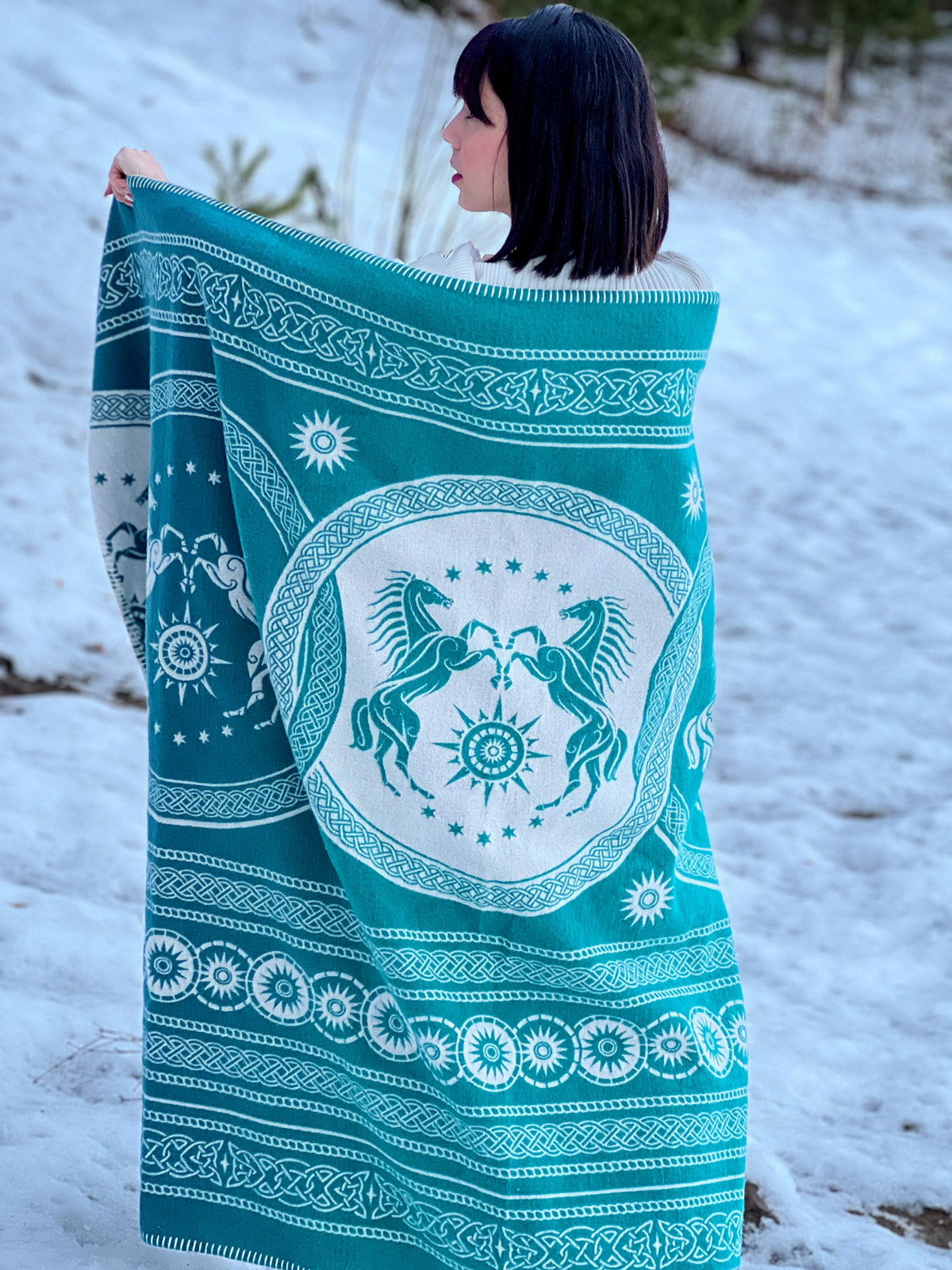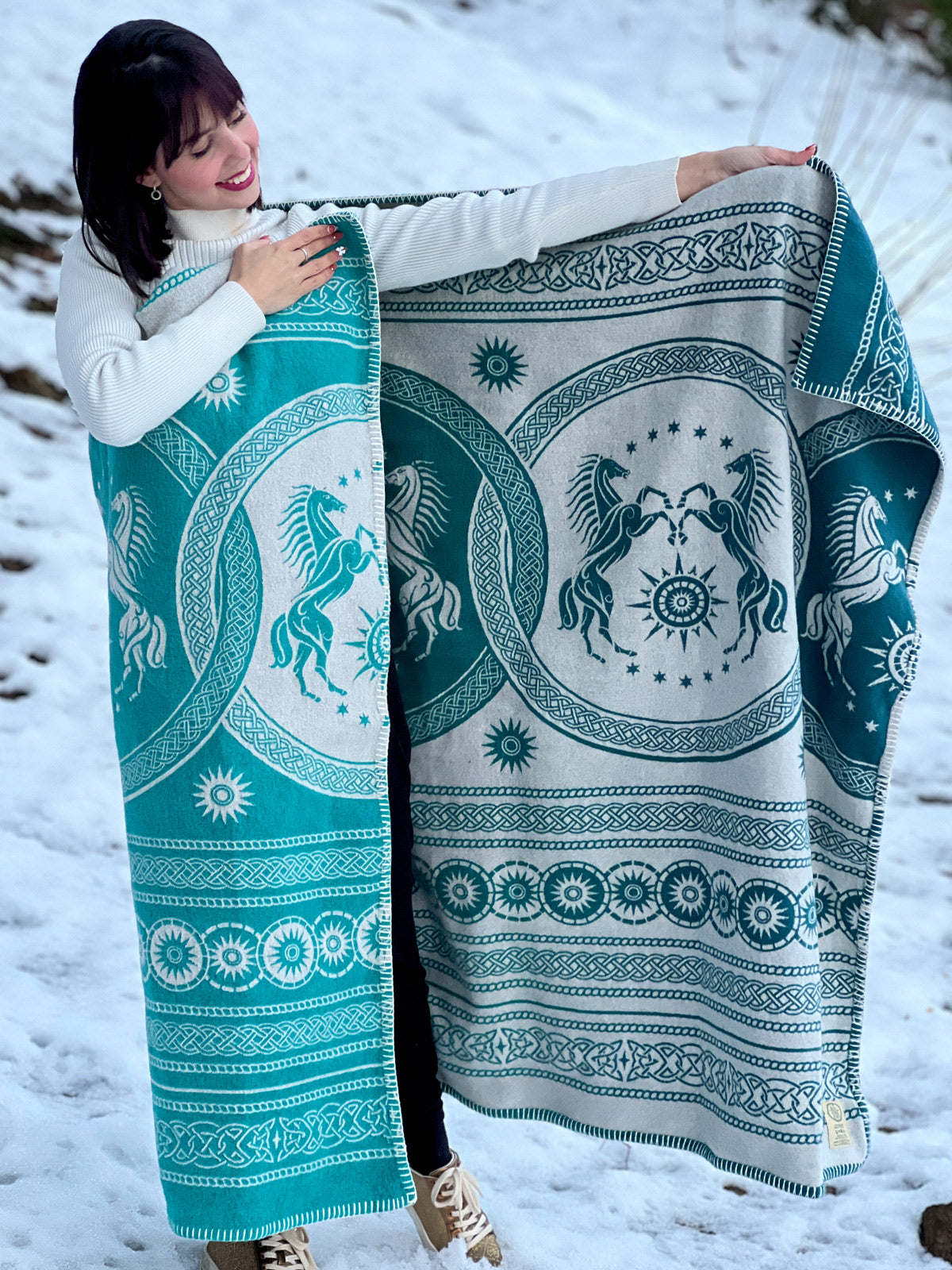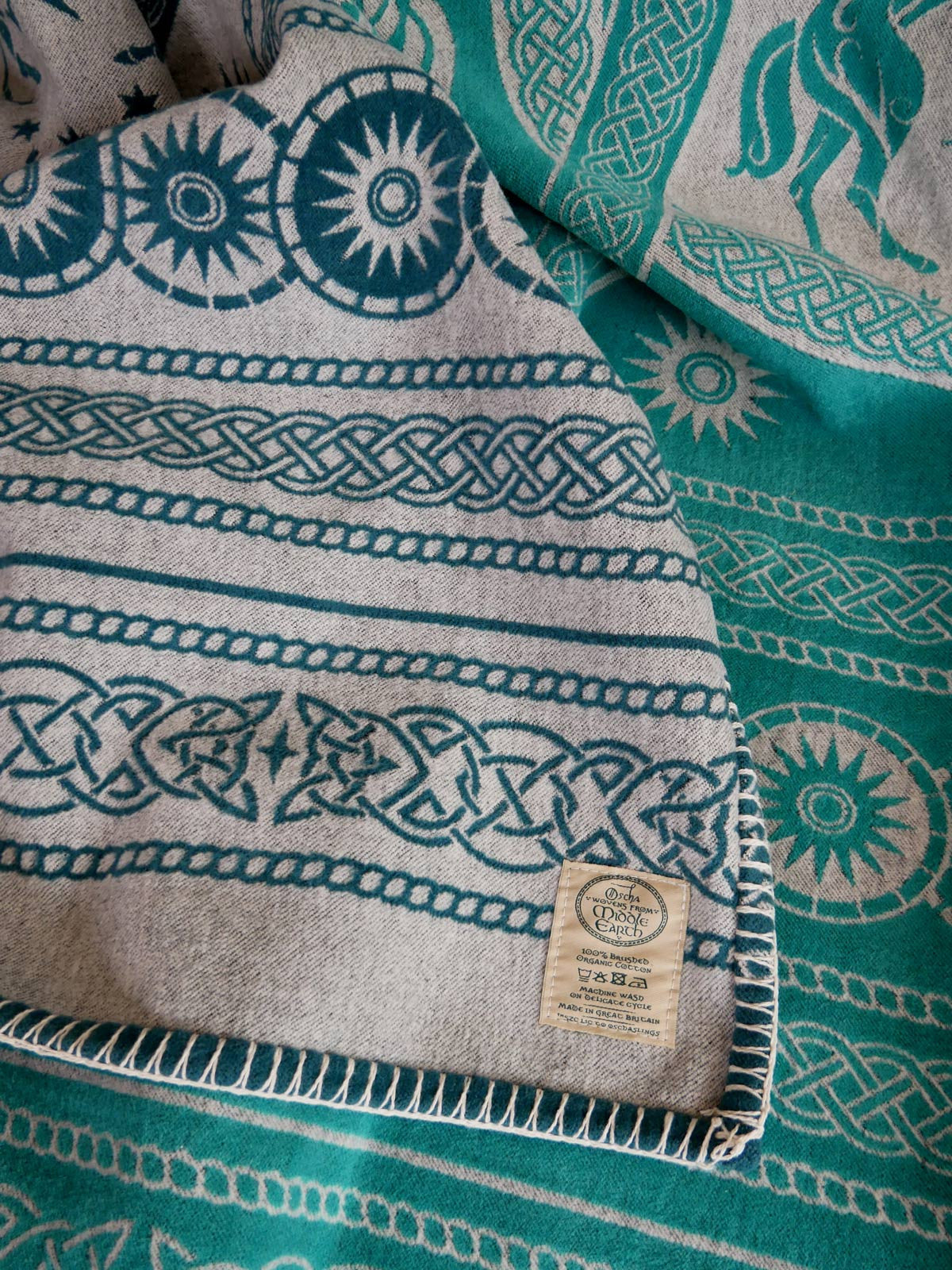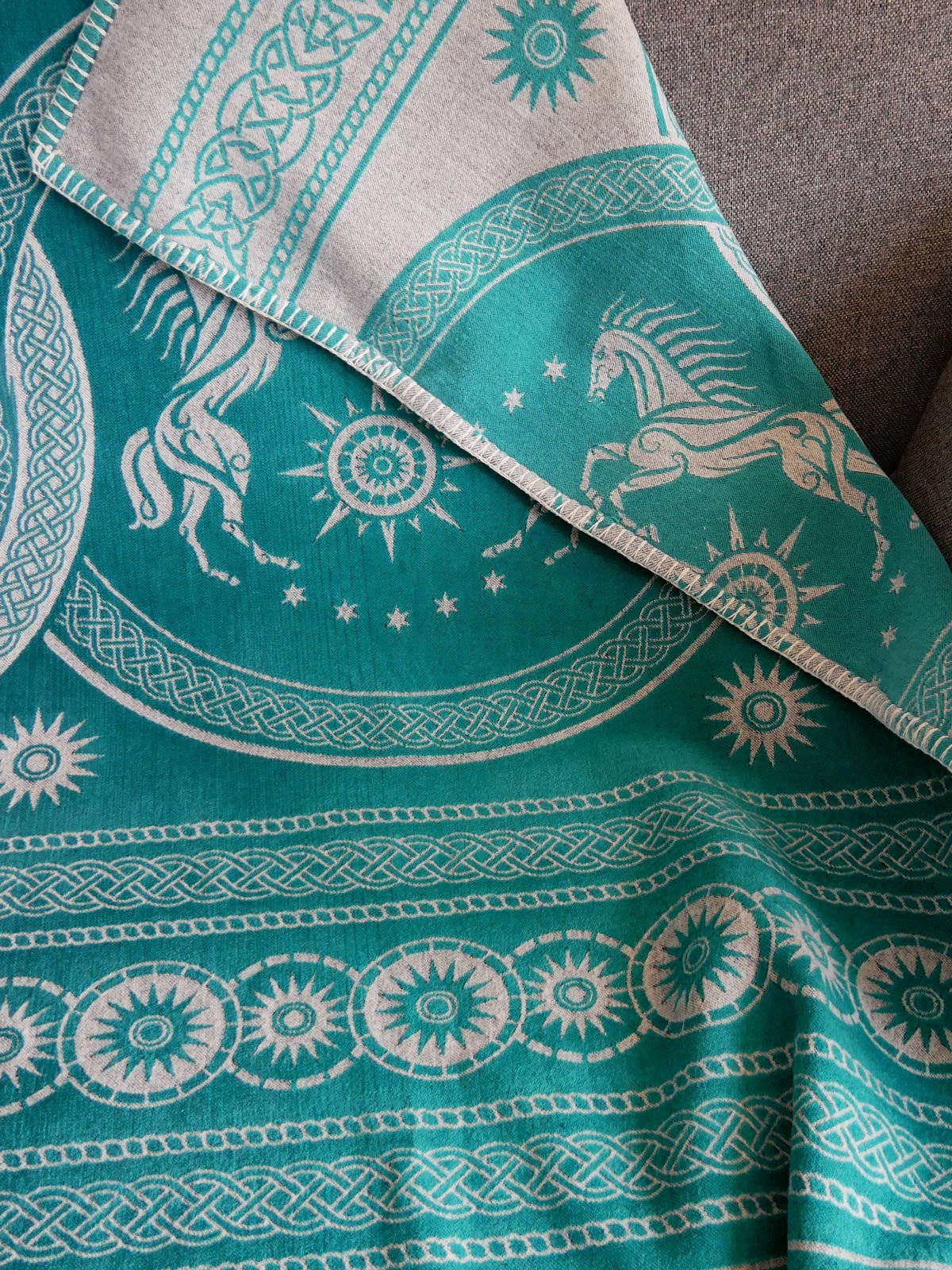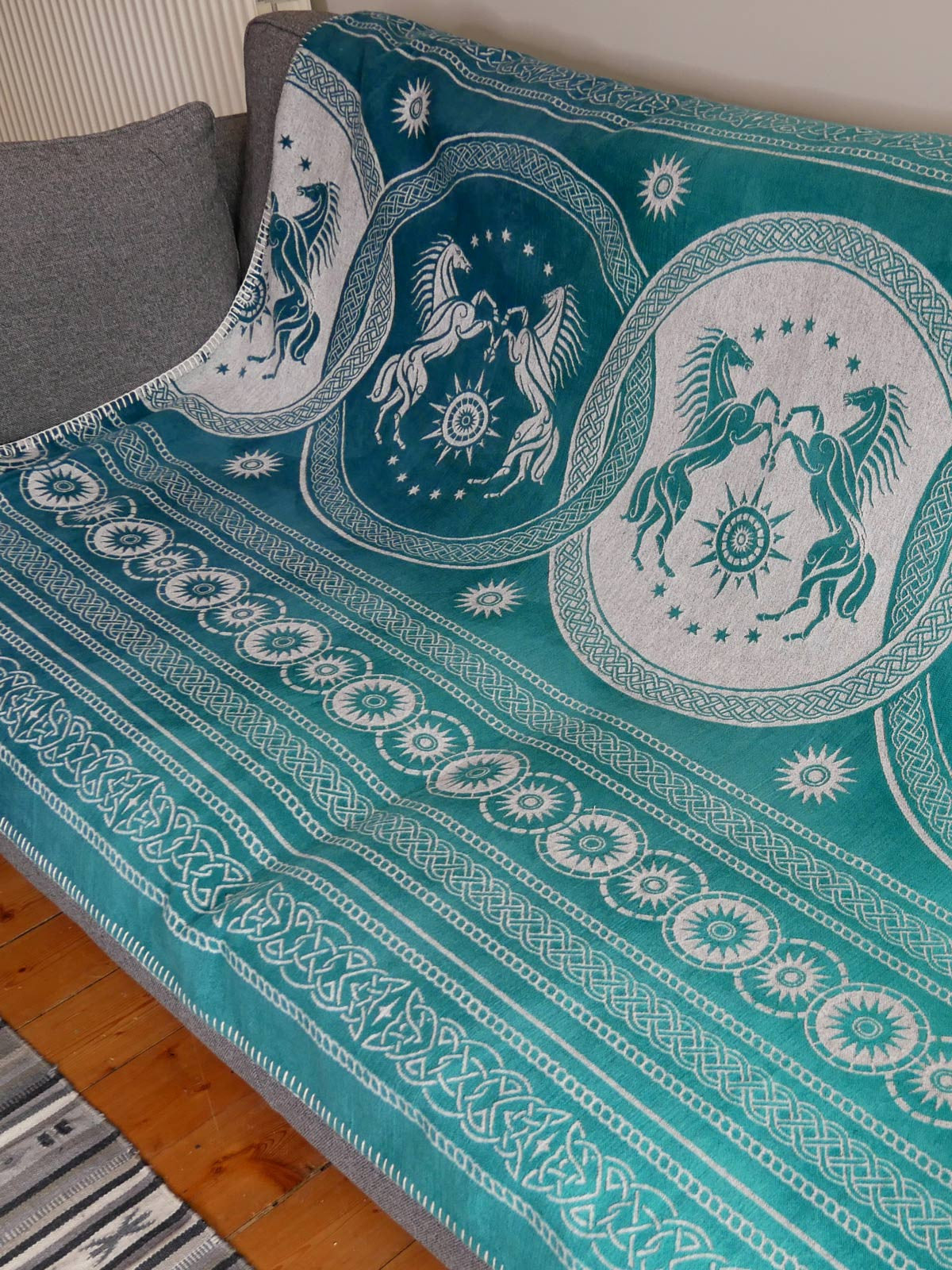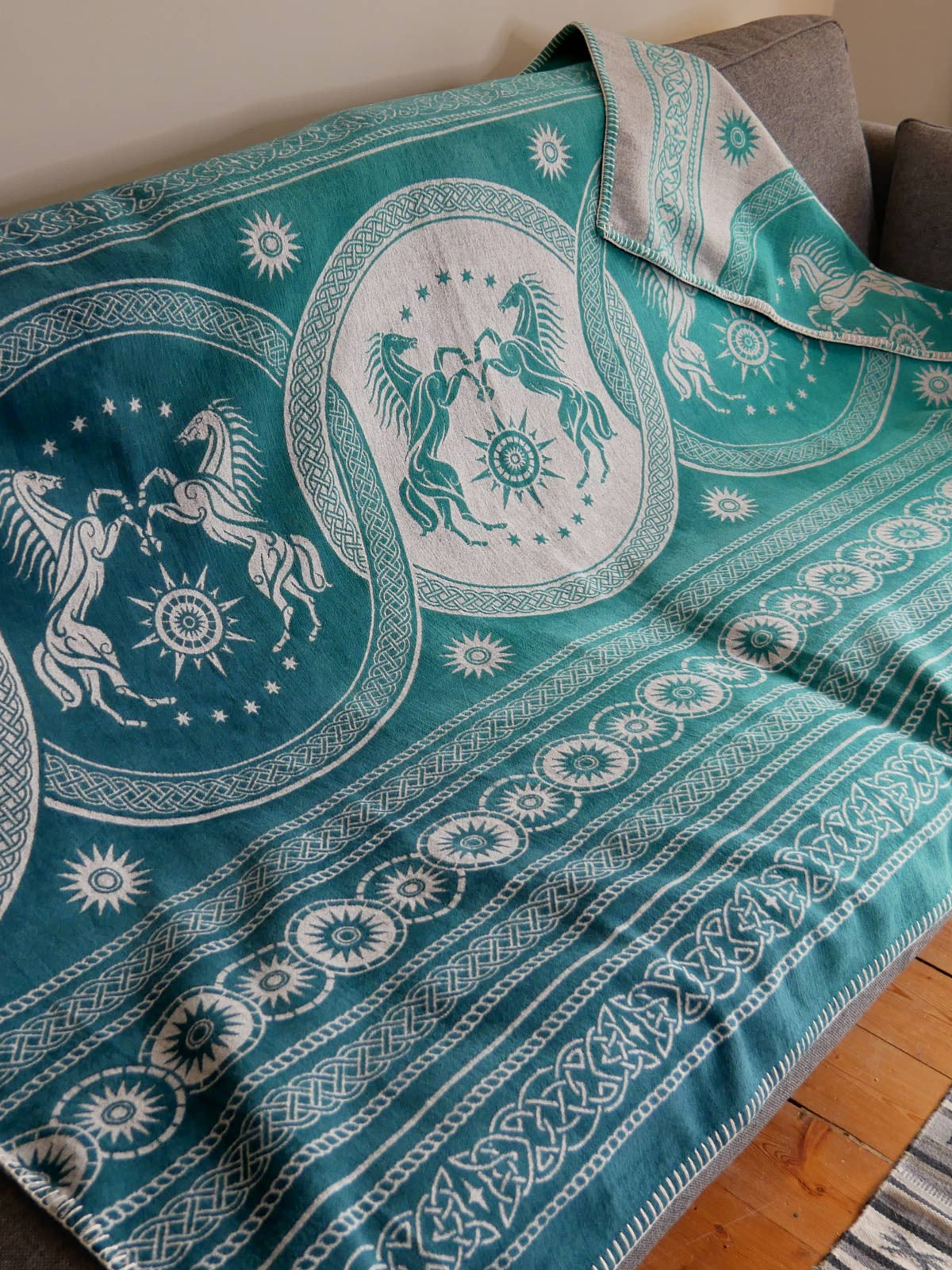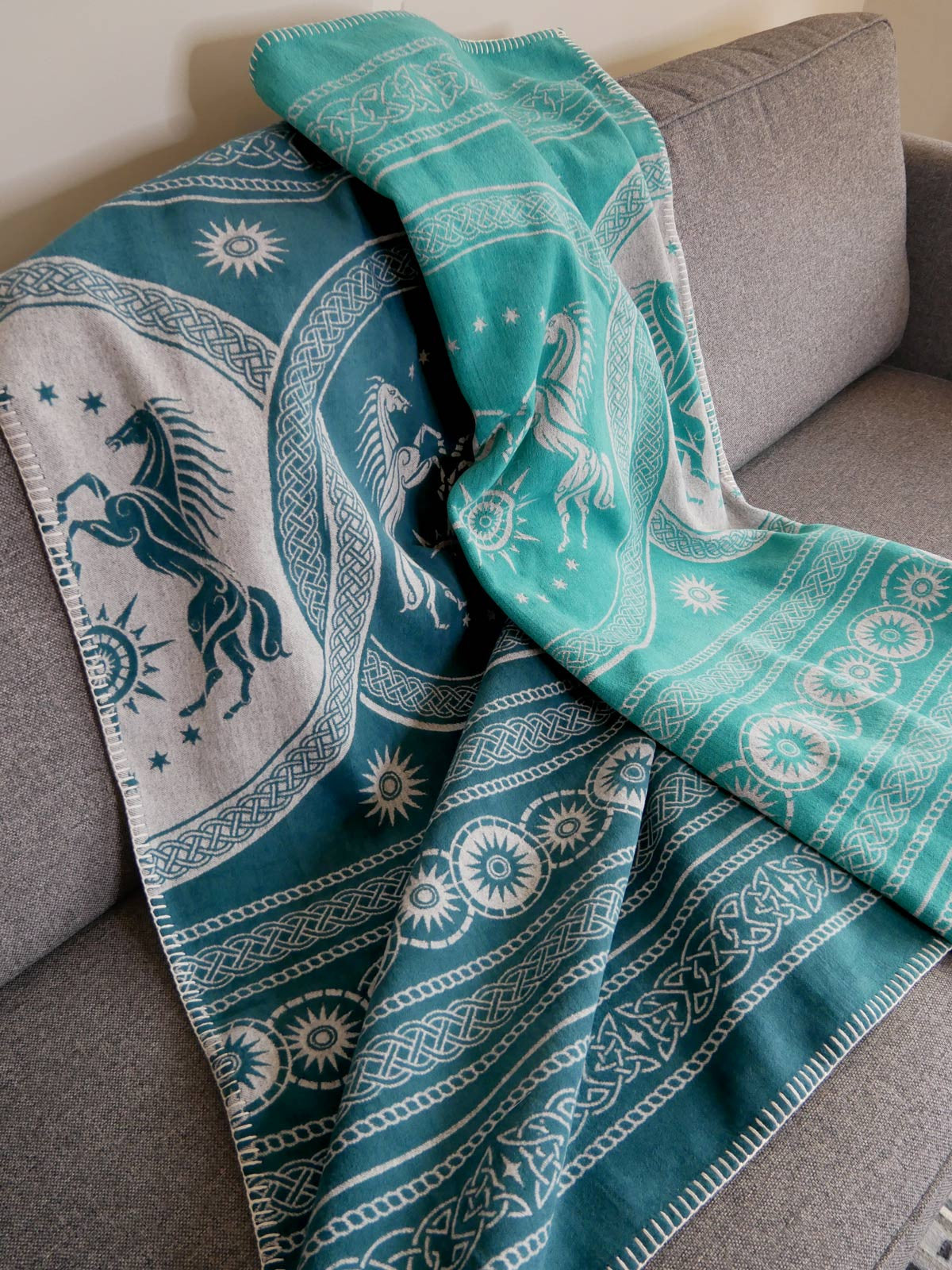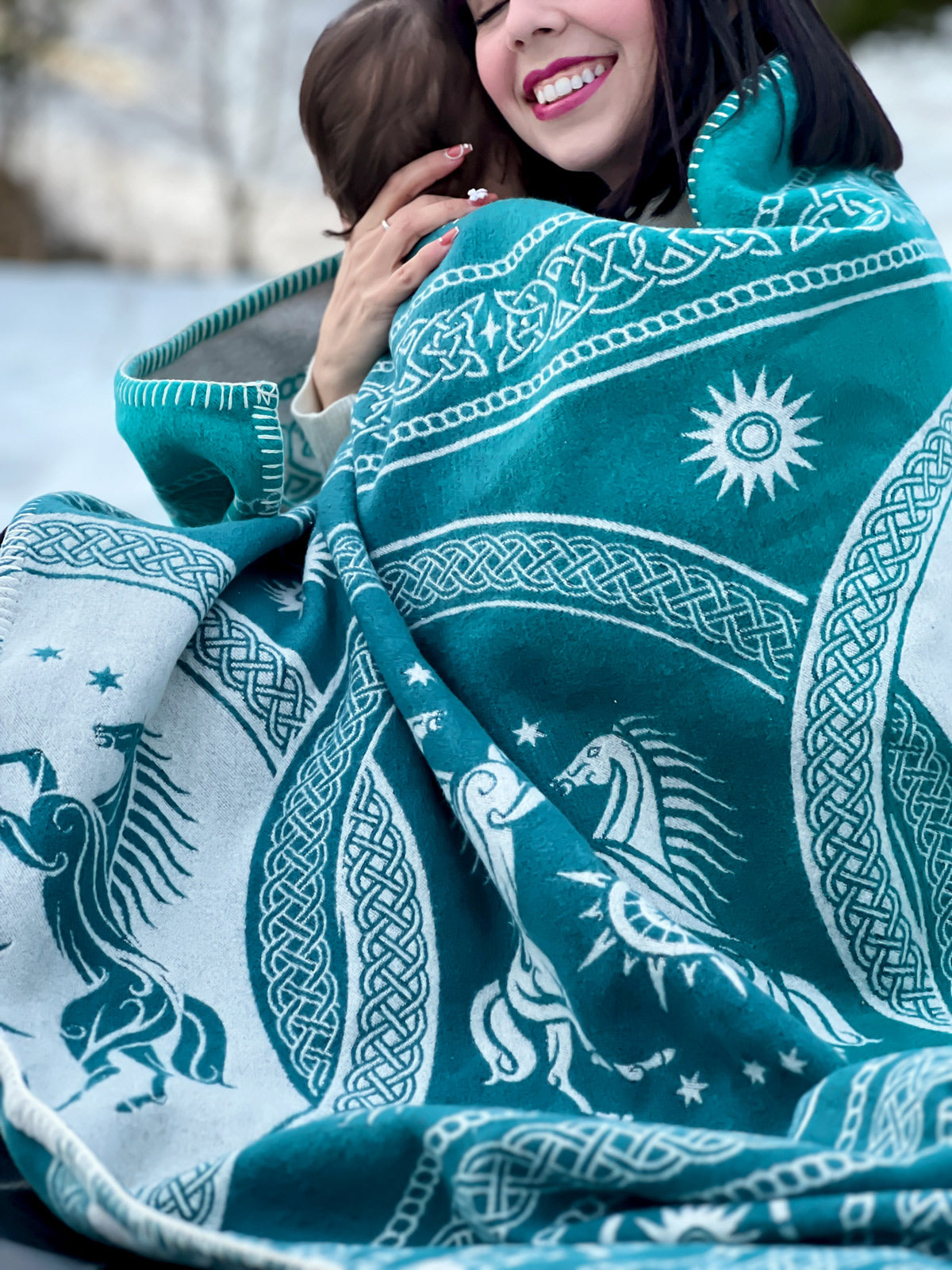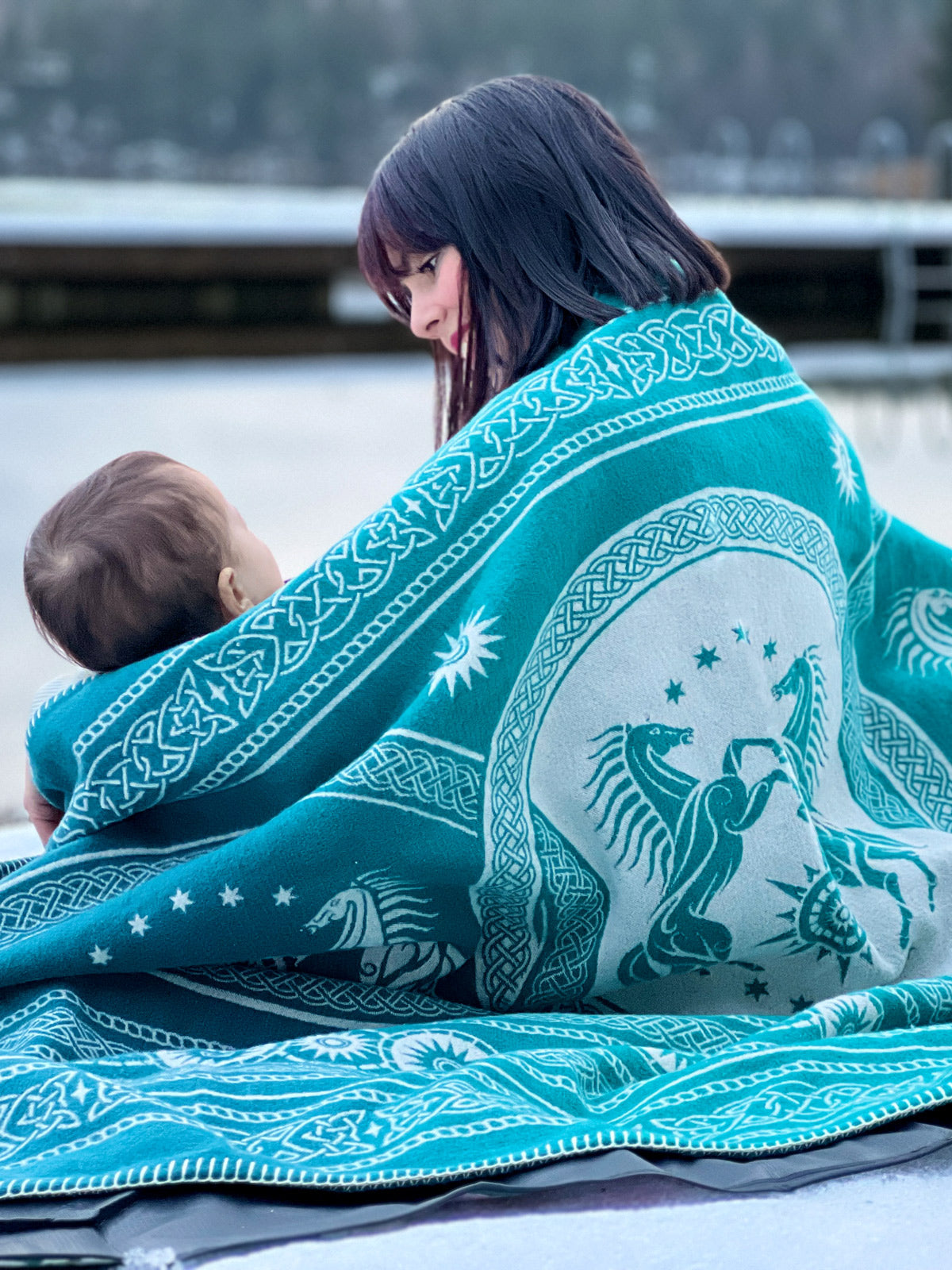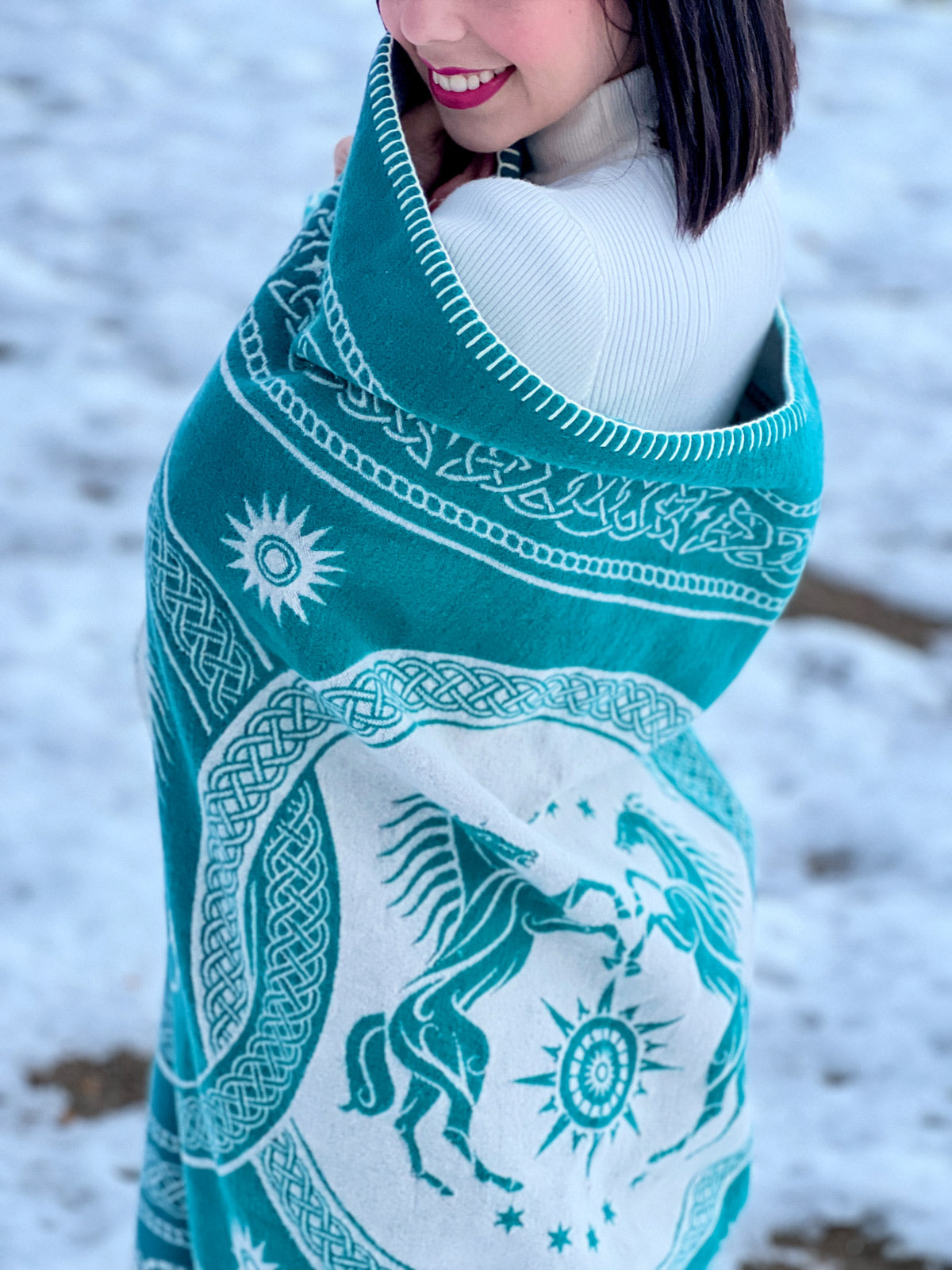 Rohan™ Entwash Brushed Cotton Throw
✔ Cosy throw
✔ Brushed organic cotton
This beautiful brushed organic cotton throw features our Rohan... Read more
Best sellers
Christmas Shop
Gifts for Middle-earth Fans
Jewel Tones
Lifestyle
Middle-earth
Middle-earth Mother's Day Shop
Middle-earth Throws, Baby Blankets & Cushions
Middle-earth™ Lifestyle
Not in Sale
Rohan
Shop All
Teals/Blues/Greens
Throws, Baby Blankets & Cushion Covers
✔ Cosy throw
✔ Brushed organic cotton
This beautiful brushed organic cotton throw features our Rohan design on a stunning deep teal gradation.
Velvety and snuggly soft, this throw is the perfect addition to any home. It will make a beautiful bed cover or a super snuggly couch blanket.
The rich heritage of the Riders of the Mark has inspired this classic Middle-earth pattern. Reminiscent of the tapestries of the Golden Hall of Meduseld, our Rohan pattern features intricate Celtic knotwork and, of course, the icon synonymous with the people of Rohan: the horse.
Produced ethically, our organic cotton is grown with care and without chemicals keeping the land, and farmers, healthy.
CARE INSTRUCTIONS: Machine wash on delicate cycle, avoiding bleach and fabric softener. Dry flat. Iron on low.
FABRIC COMPOSITION: 100% Brushed Organic Cotton
Oscha Throws, Children's & Baby Blankets have been specially woven to make thick, cosy blankets, they feature our exclusively adapted patterns and are made from premium quality yarns. Our elegant throws are the perfect addition to any home. 
Why choose an Oscha Throw or Baby Blanket?
Cosy & snuggly, perfect for any home.
Feature iconic Oscha designs.
Woven in Great Britain from the finest yarns either velvety brushed organic cotton or softest Cashwool
Finished without the use of any nasties.
Throws - approx. 190cm x 135cm
Children's Blankets - approx 92cm x 124cm
Baby Blankets - approx. 90cm x 55 cm
Weight - about 400 gsm. See 'details and care' tab for specific weight information.
The Rohan design symbolises the culture and iconography of the Rohirrim, as described in The Lord of the Rings - proud people with a strong monarchy, known for their skilled cavalry and horse training.
"I have been among them," [said] Aragorn. "They are proud and wilful, but they are true-hearted, generous in thought and deed." 
The design took inspiration from tapestries depicting historical tales which were said to line the halls of Meduseld (the Hall of the King of Rohan), as well as descriptions of the banner of Rohan and Théoden's shield. 
The pattern contains Celtic knot-work, interlocking shield-like formations, which reference the proud warrior tradition of the Rohirrim, as well as sun & star emblems and a rearing horse icon as we might imagine their banner to contain.