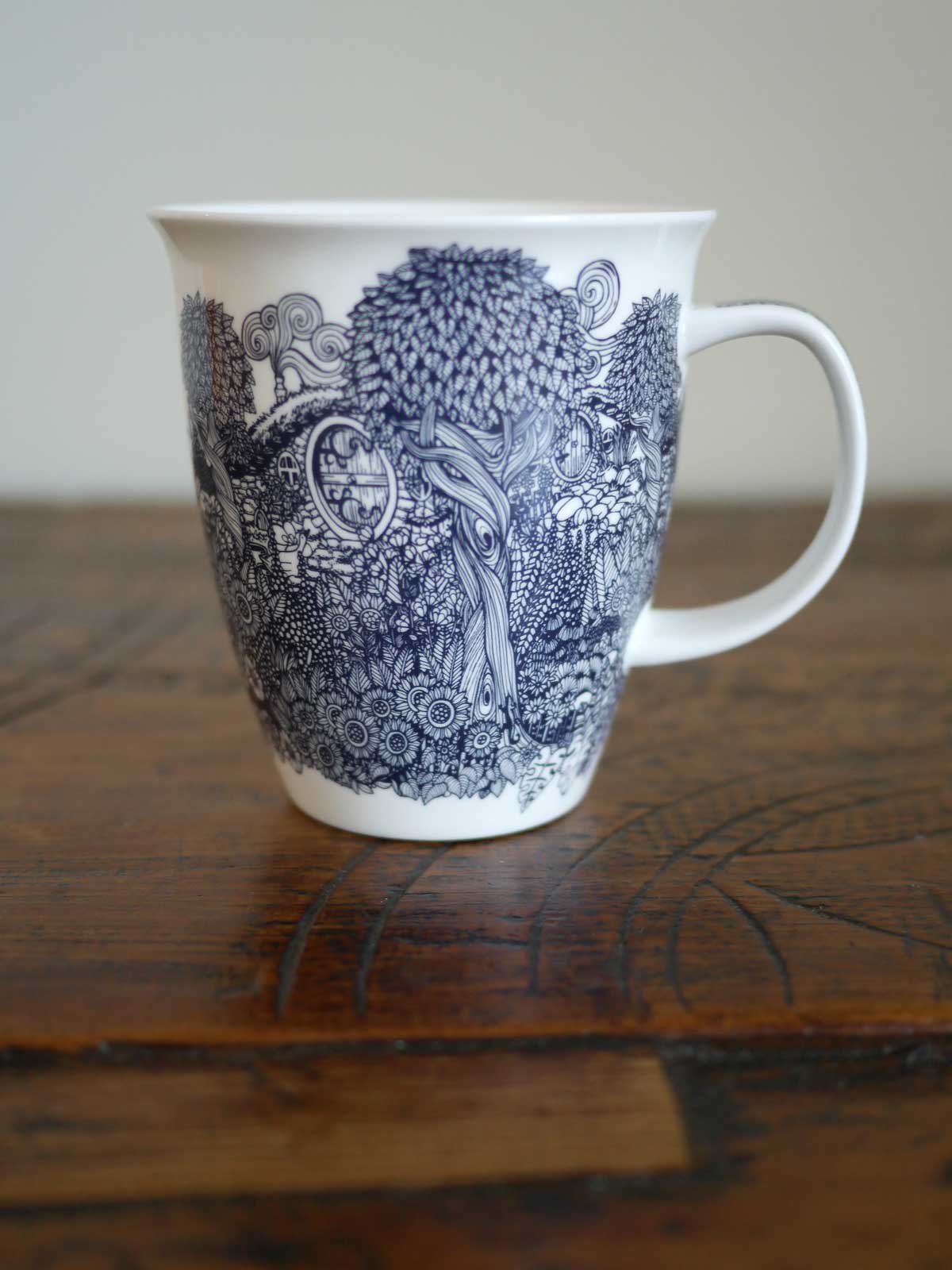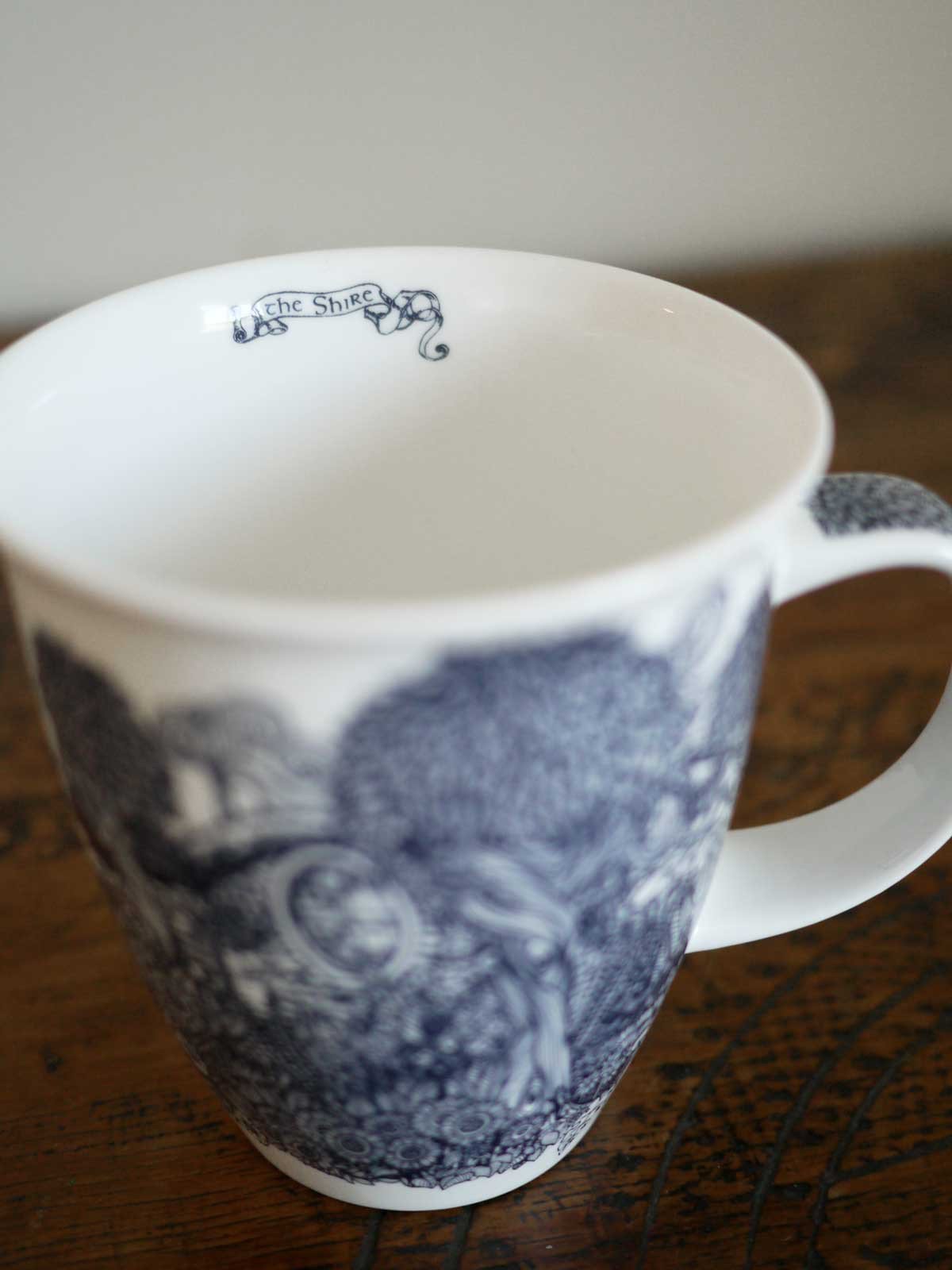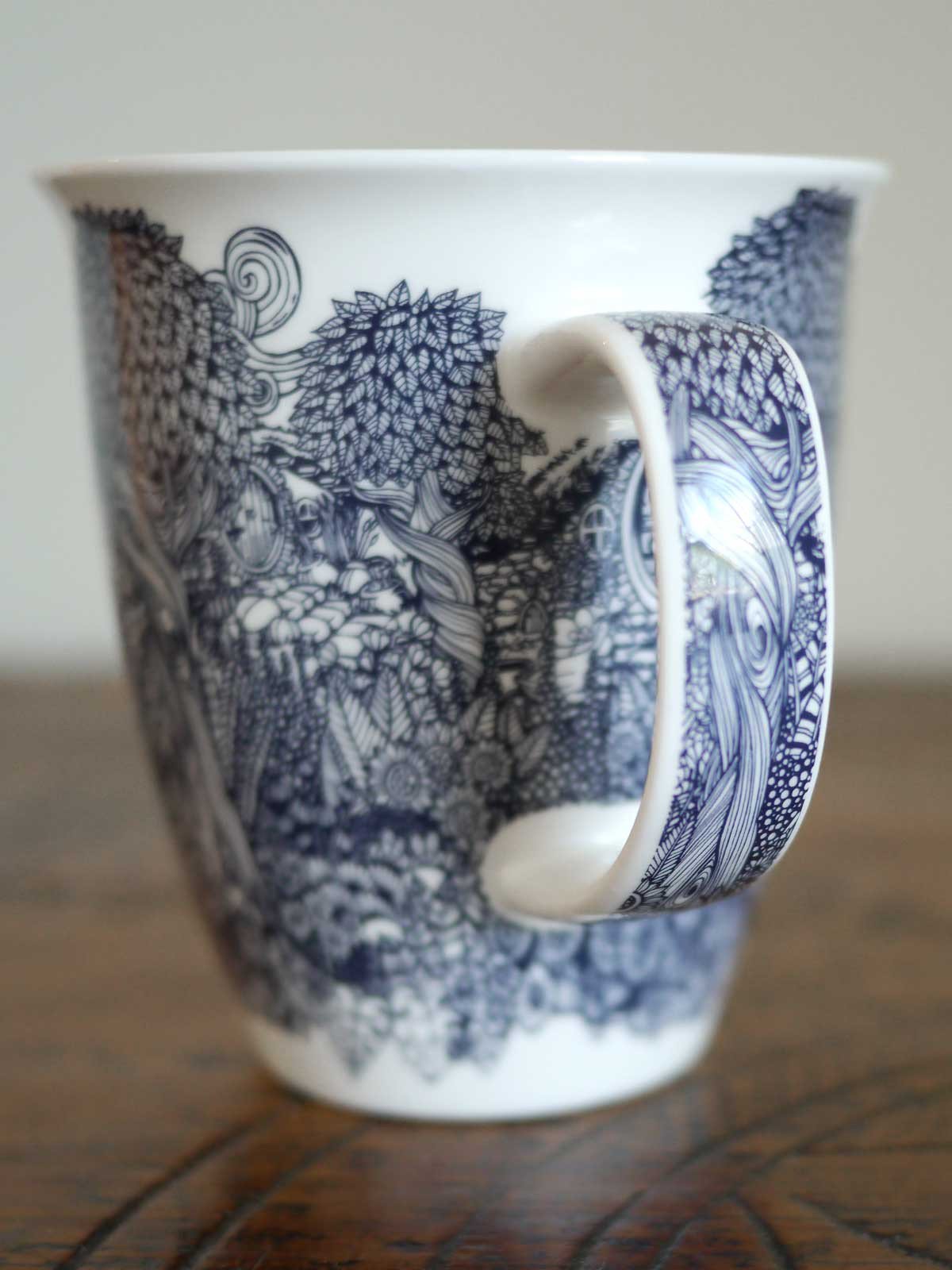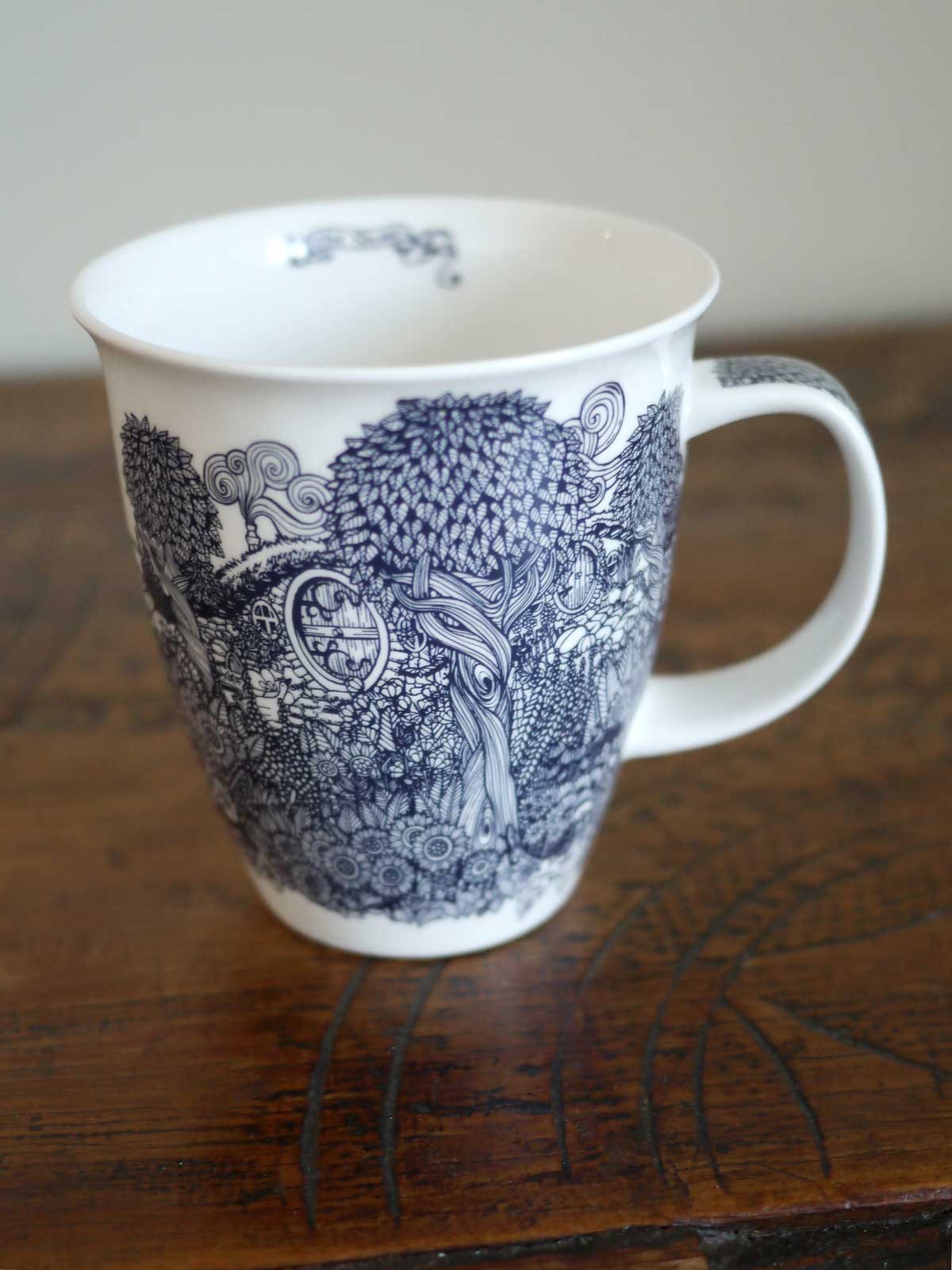 Shire™ Indigo Mug
Featuring our original Shire design, this blue and white mug is an instant classic. A large mug that is perfect... Read more
Best sellers
Christmas Shop
Fathers Day Shop
Lifestyle
Middle-earth
Middle-earth Mugs
Middle-earth™ Lifestyle
Mugs
Neutral Tones
Not in Sale
Shire
Shop All
Teals/Blues/Greens
Featuring our original Shire design, this blue and white mug is an instant classic. A large mug that is perfect for your morning coffee, or afternoon cuppa!
This design features the iconic circular doorway, smoke rising from a warm hearth and well-tended gardens teeming with life and activity: all of which tells the whimsical tale of the Hobbit home.
Our homely scene is set between beautiful flowering borders, evoking the pages of a classic storybook. 
100% Bone China, Dishwasher and Microwave safe.
Nevis Mug: 112mm High, 100mm Diameter, 480ml/16oz Volume
We have teamed up with a Great British Pottery, who have been creating classically designed tableware since 1888, supplying Royal families with their wares.
Entirely produced in the British Isles by generations of skilled families, these china mugs feature classic Oscha patterns for you to enjoy every time you want a cuppa!
Made from fine bone china in Stoke-on-Trent.
Volume - 480ml/16oz.
The Shire is the quiet, secluded home of Hobbits as described in The Hobbit and The Lord of the Rings. It is a lush green countryside of rolling hills where the Hobbits make their homes, 'Hobbit Holes', which are cosy and filled with comforts. There are many gardens:
'for all Hobbits share a love of things that grow.' 
Our detailed Shire design depicts this homely description with classic round Hobbit doors, it evokes the pages of a storybook as smoke rises from warm hearths and well-tended gardens teem with life.