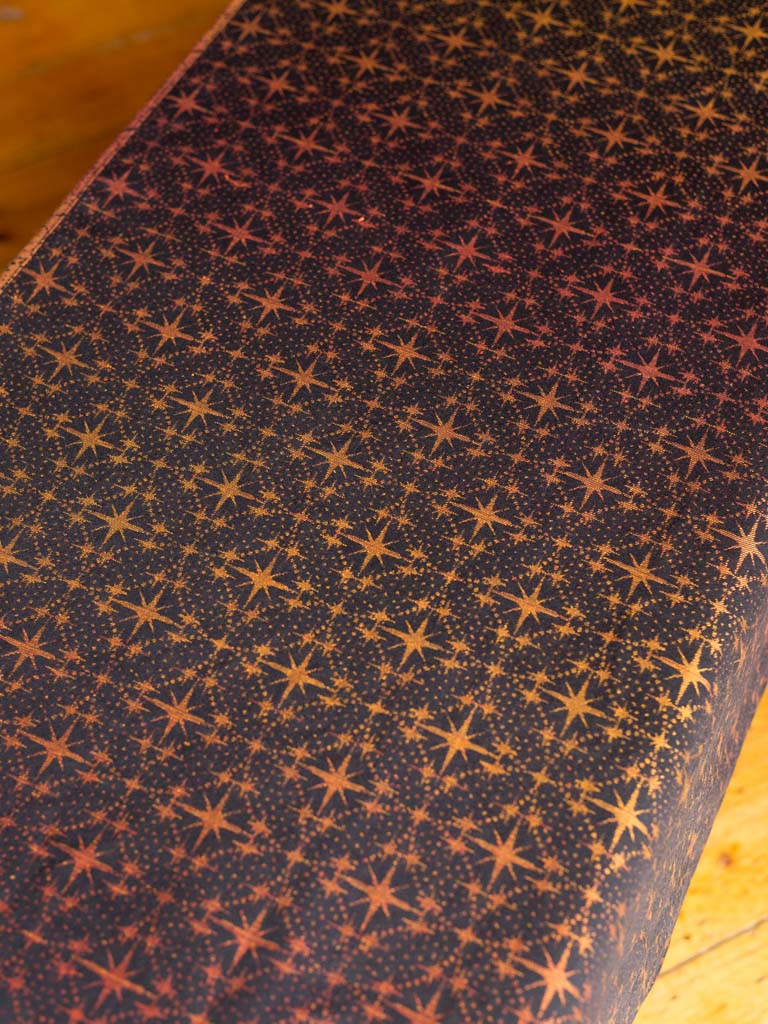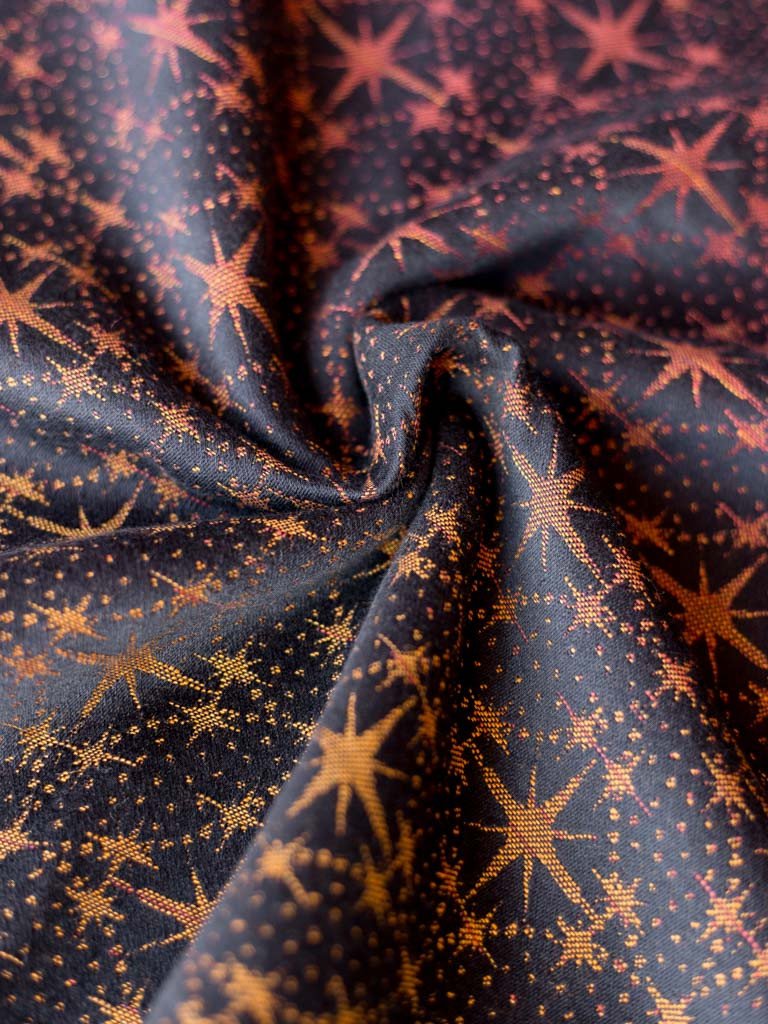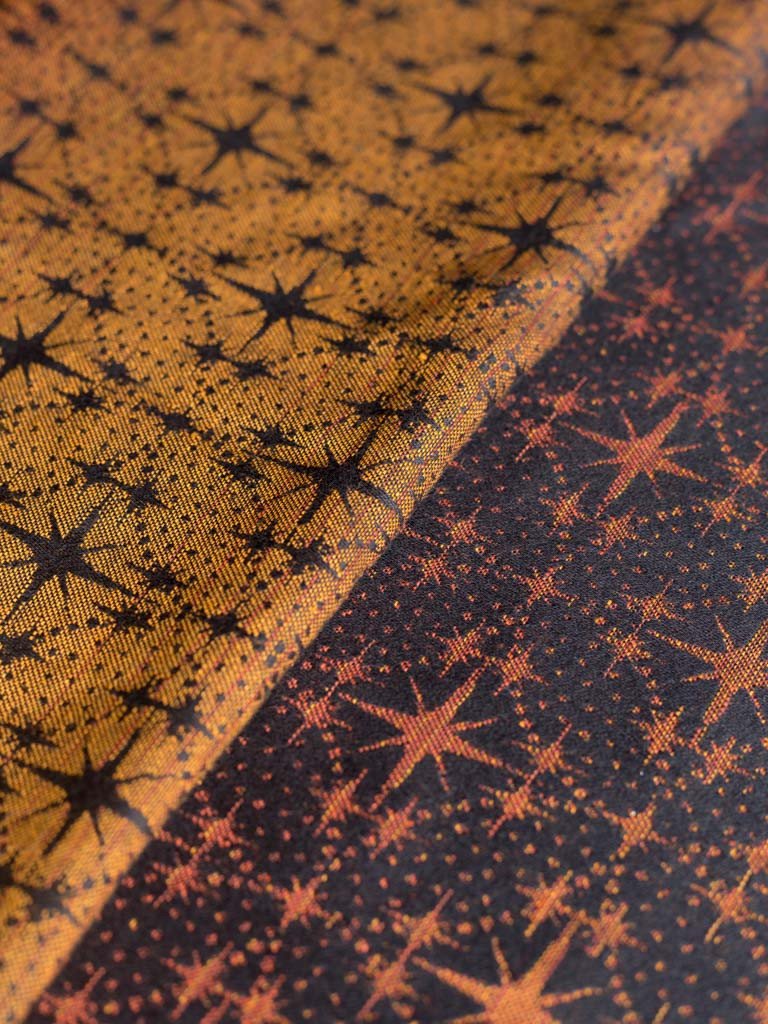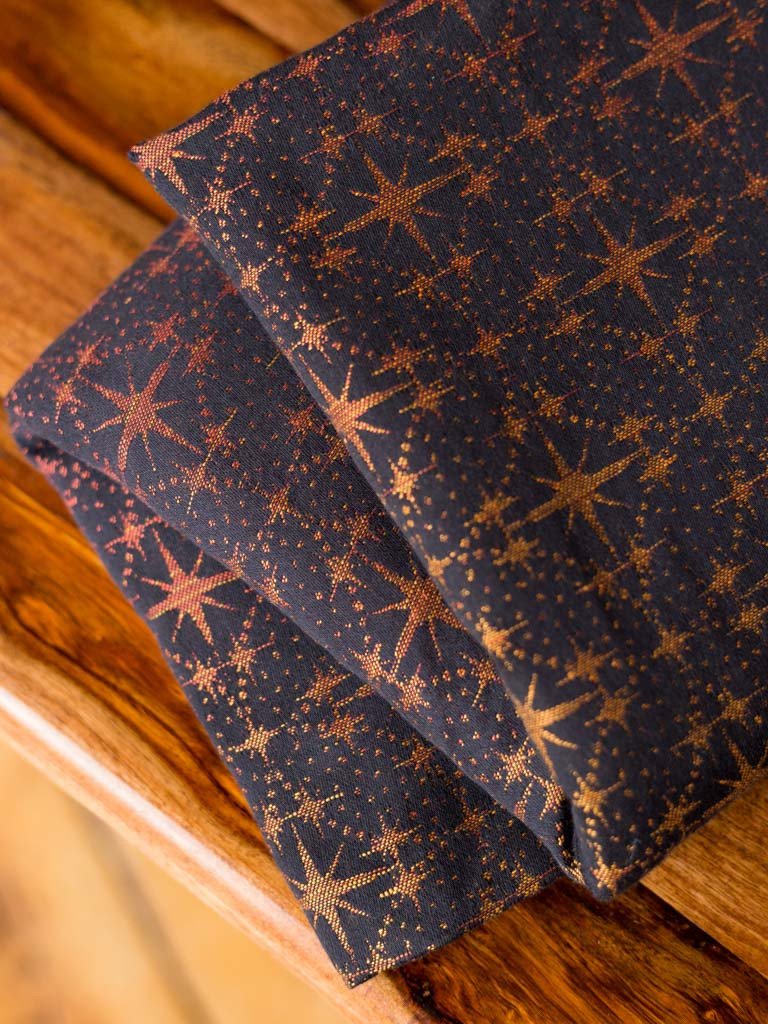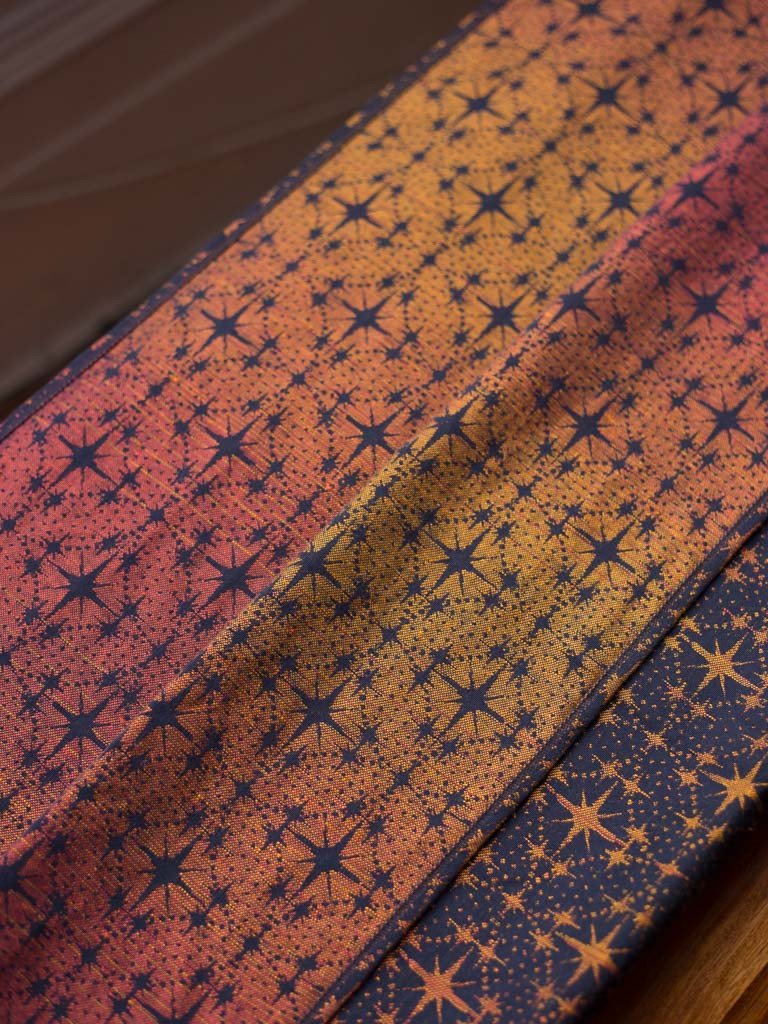 Silent Night Candlelight Shawl
Warm autumnal tones roll across this gorgeous weft fade, which is perfectly complemented by a striking black organic cotton warp... Read more
Only 2 left in stock
Autumnal Tones
Best sellers
Bright Colours
Classics
Dark Colours
Lifestyle
Mother's Day Shop
Not in Sale
Pinks/Purples/Reds
Scarves, Shawls, Infinity Loops & Cowls
Shop All
Silent Night Candlelight
Wholesale Catalogue
Warm autumnal tones roll across this gorgeous weft fade, which is perfectly complemented by a striking black organic cotton warp for a cosy and wonderfully soft shawl. This stylish, elegant shawl is perfect for any occasion.

Our organic cotton is softer and stronger than most normal cottons, produced ethically this cotton is grown with care and without chemicals keeping the land, and farmers, healthy.
CARE INSTRUCTIONS: Wash at 30 degrees, avoiding bleach and fabric softener. Tumble dry warm. Ironing is recommended.
FABRIC COMPOSITION: 60% Organic Combed Cotton, 40% Hemp.
FABRIC WEIGHT: approx. 274gsm
Oscha Shawls are made of the same finest quality, natural fabric as our baby slings allowing you to wear these beautiful and striking designs, in wonderfully tactile fabrics, whether you are carrying your baby or not. These shawls can be used casually as an extra wide scarf or as elegant evening and wedding wear.
Why choose an Oscha Shawl?
Elegant & versatile, suitable for any occasion.

Jacquard woven & made with organic, responsibly sourced yarns.

Ethically handcrafted in our solar powered Scottish workshop.
Approx. 2.12m x 70cm
This is a natural product with an organic scent, no chemical agents are used in the manufacture of the item or its packaging.