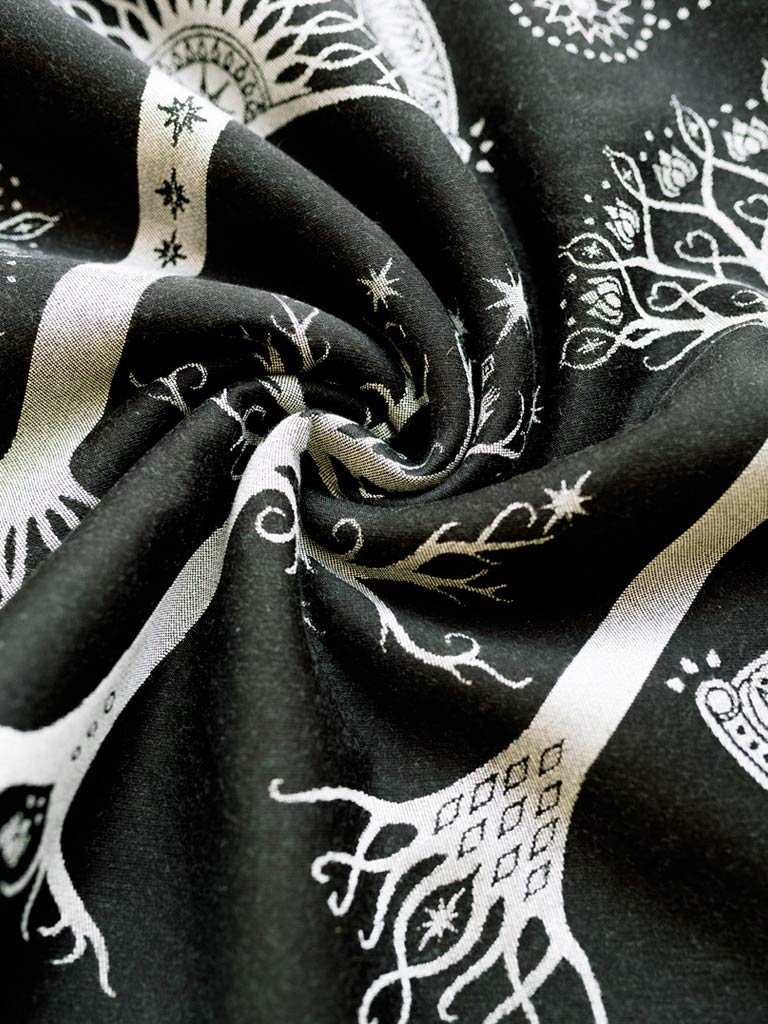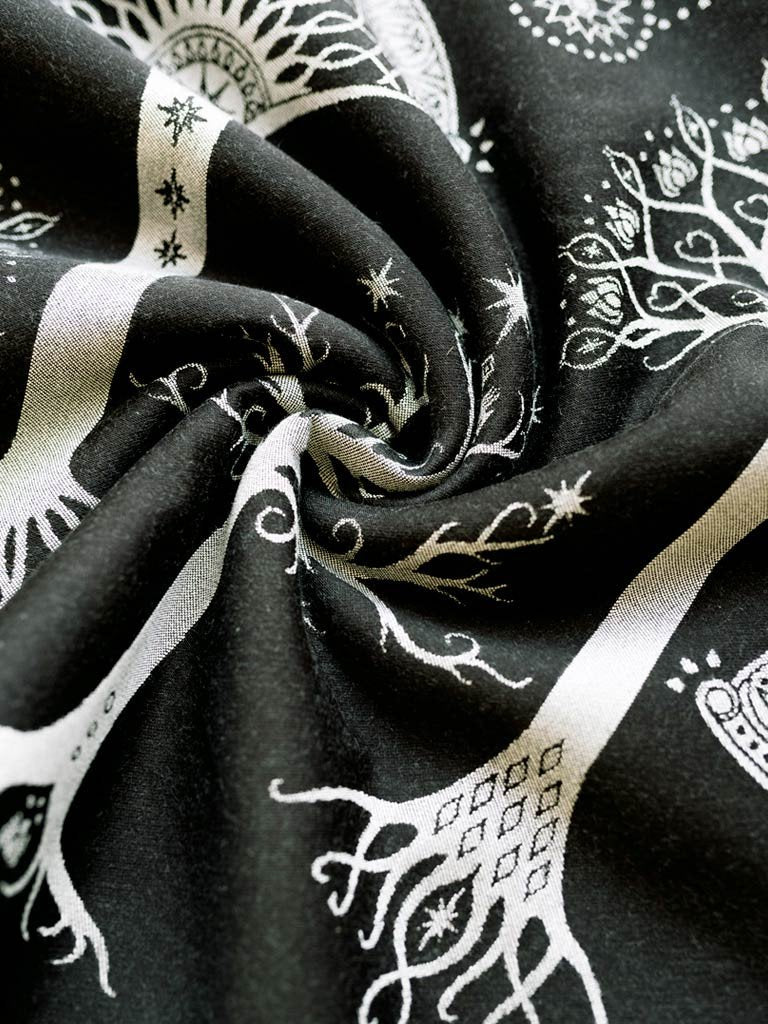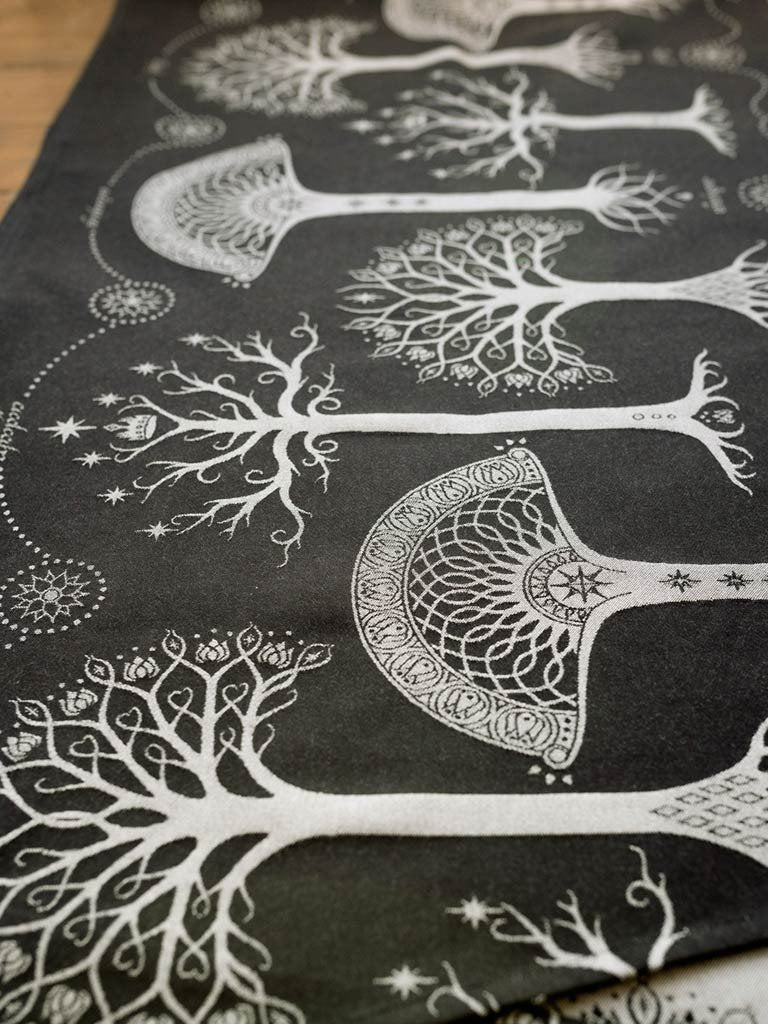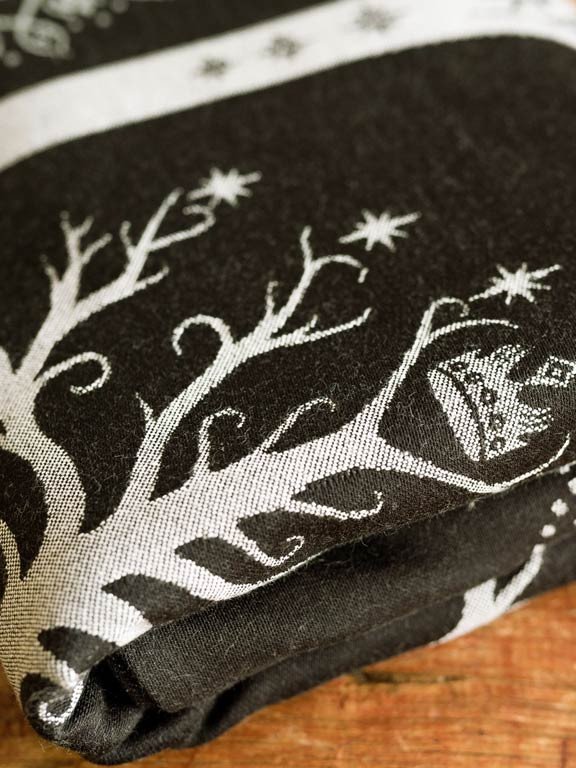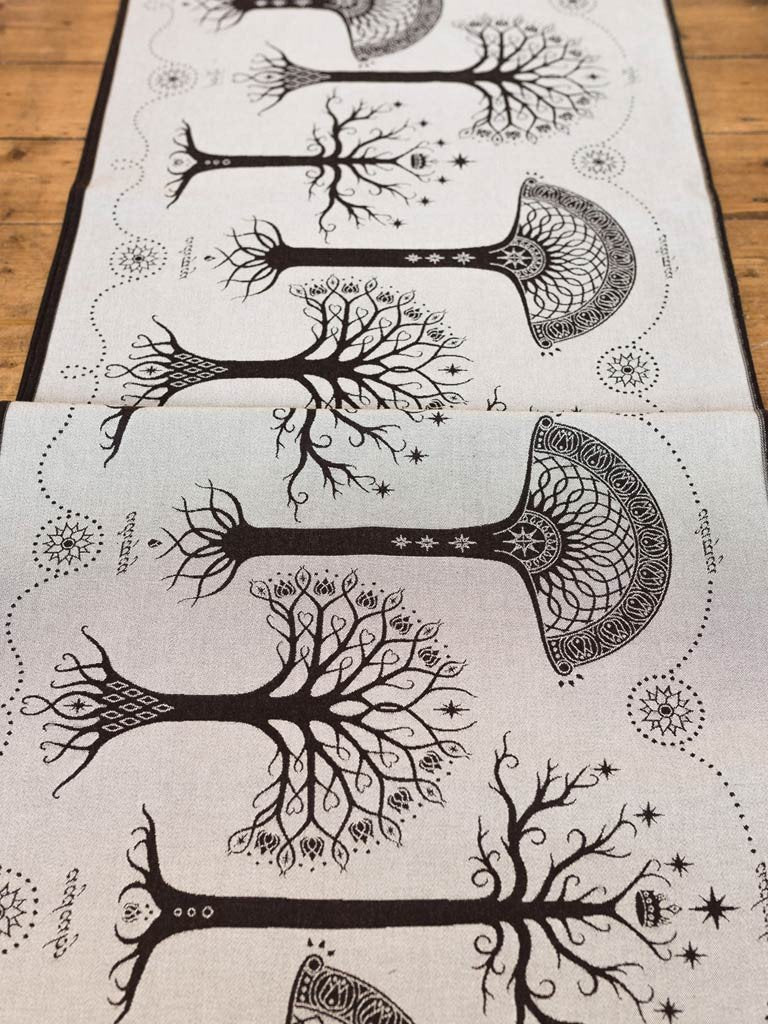 Ancients of Gondor™ Ithildin Fabric Pieces
Flowing ecru trees shine through a black background on this organic cotton fabric. Named for the substance made from Mithril,... Read more
Ancients of Gondor
Ancients of Gondor Ithildin
Best sellers
Classics
Dark Colours
Fabric Pieces for Crafting
Lifestyle
Middle-earth
Middle-earth Classics
Middle-earth™ Fabric Pieces for Crafting
Middle-earth™ Lifestyle
Neutral Tones
Not in Sale
Shop All
Flowing ecru trees shine through a black background on this organic cotton fabric. Named for the substance made from Mithril, Ithildin is used to create magical inscriptions which are only revealed when the correct incantation is said in the reflected light of the Moon and stars.
The trees in this pattern each represent part of the lineage of the White Trees. The original White Tree was much beloved by the Elves, it emanated silver light, and it is said the Moon was formed from its last silver flower. Each tree thereafter is seen to symbolise divine qualities of goodness, wisdom and purity.
Our organic cotton is softer and stronger than most normal cottons, produced ethically this cotton is grown with care and without chemicals keeping the land, and farmers, healthy.
Oscha Slings are ethically handcrafted in Scotland and come with a Peace Of Mind Guarantee

CARE INSTRUCTIONS: Wash at 30 degrees, avoiding bleach and fabric softener. Tumble dry warm. Ironing is recommended.
FABRIC COMPOSITION: 100% Organic Combed Cotton, 66cm wide.
FABRIC WEIGHT: approx. 295gsm
Perfect for crafters, this is a fantastic opportunity to purchase a piece of one of our iconic fabrics. 
Why choose Oscha Fabric Pieces?
Perfect for crafters!
Jacquard woven & made with organic, responsibly sourced yarns.
Ethically handcrafted in our solar powered Scottish workshop.
The fabric pieces come unhemmed in either 0.5m, 1m or 1.5m long x approximately 70cm wide (see details and care tab for exact width of each fabric).
*Please note our fabric is only available in the lengths you select, multiple purchases will be sent as separate pieces.
The White Tree is the emblem of Gondor, symbolising rebirth and the lineage of the Kings. Yet it also connects back to the very creation myths of the Middle-earth universe. Our Ancients of GONDOR pattern represents the long lineage of the White Trees leading up to and including the Tree of Gondor, as described in the Lord of the Rings and the Hobbit.
Stylised, flowing tree forms, reminiscent of Celtic knots, are bordered by a simple meandering line of dots, interspersed with the Elvish script, naming each tree in turn.
Learn more about the design in our blog post.