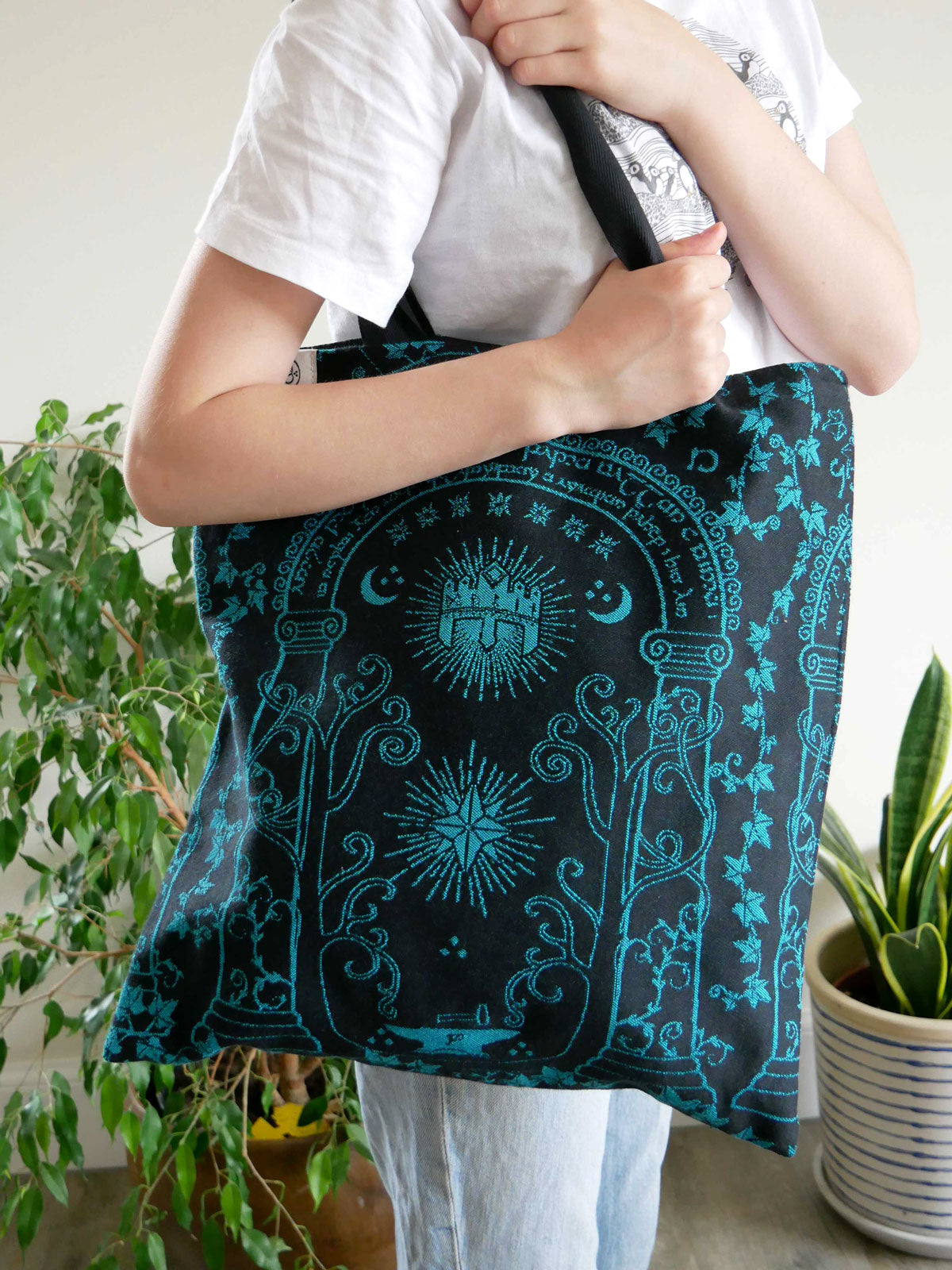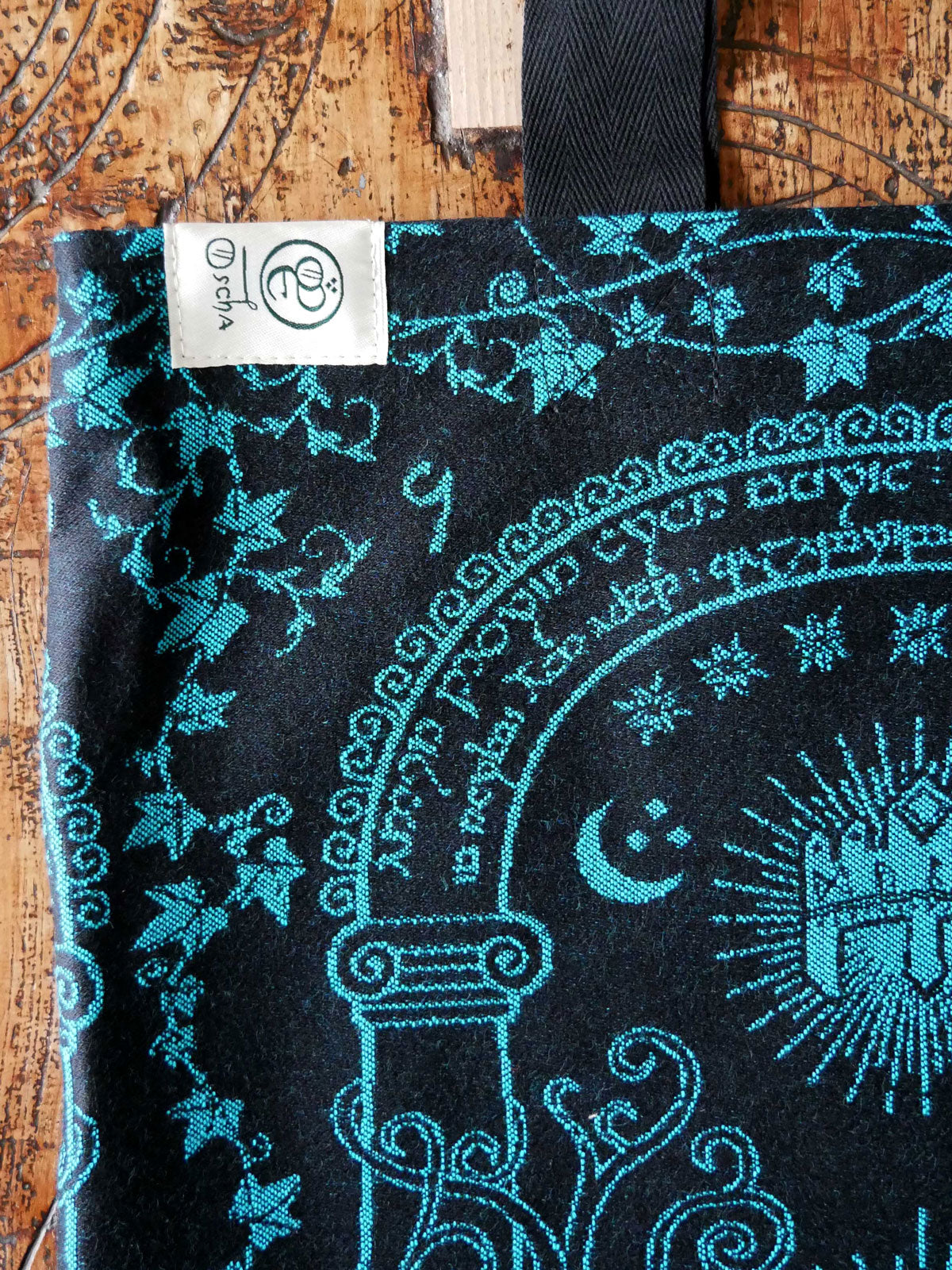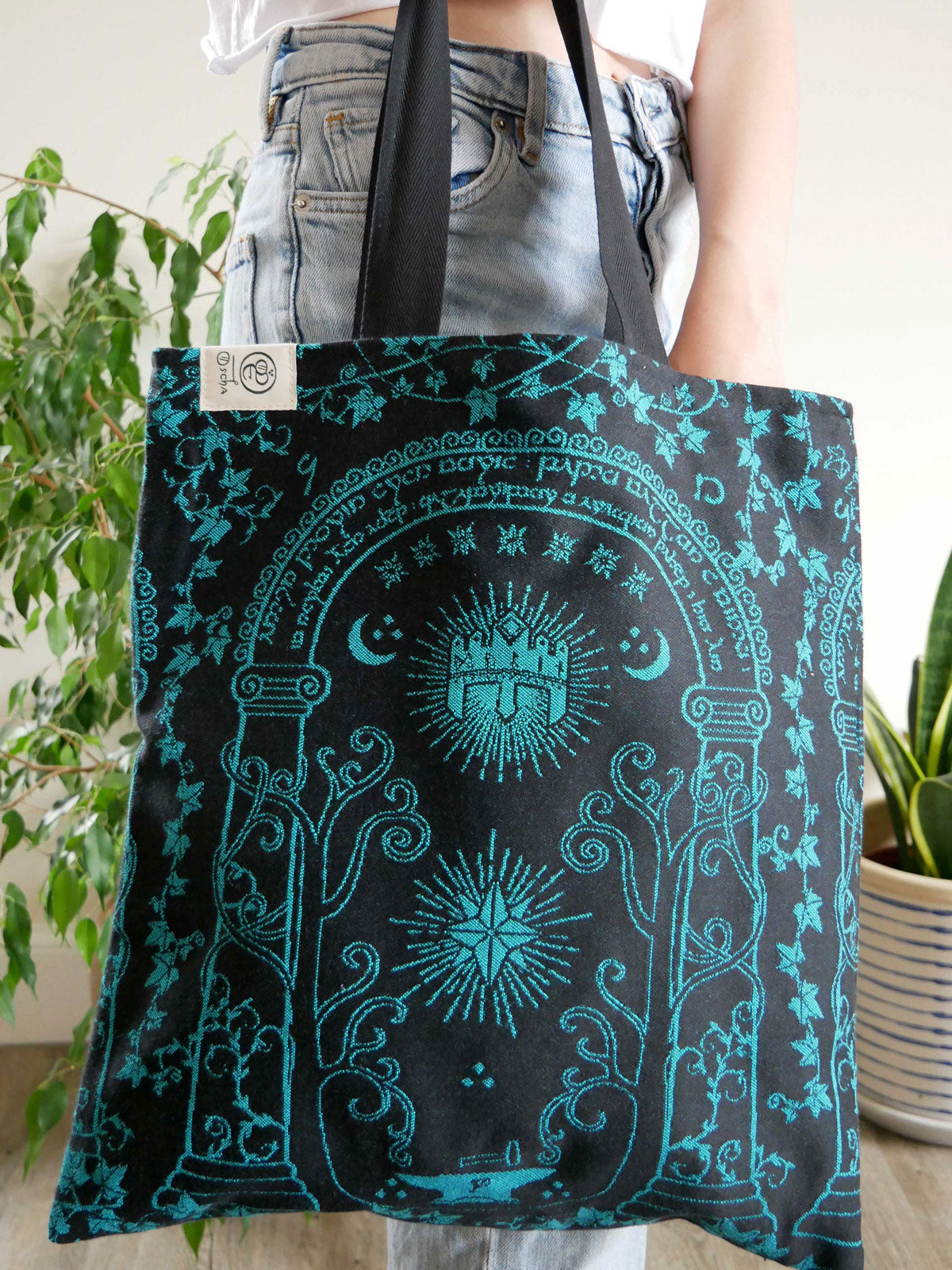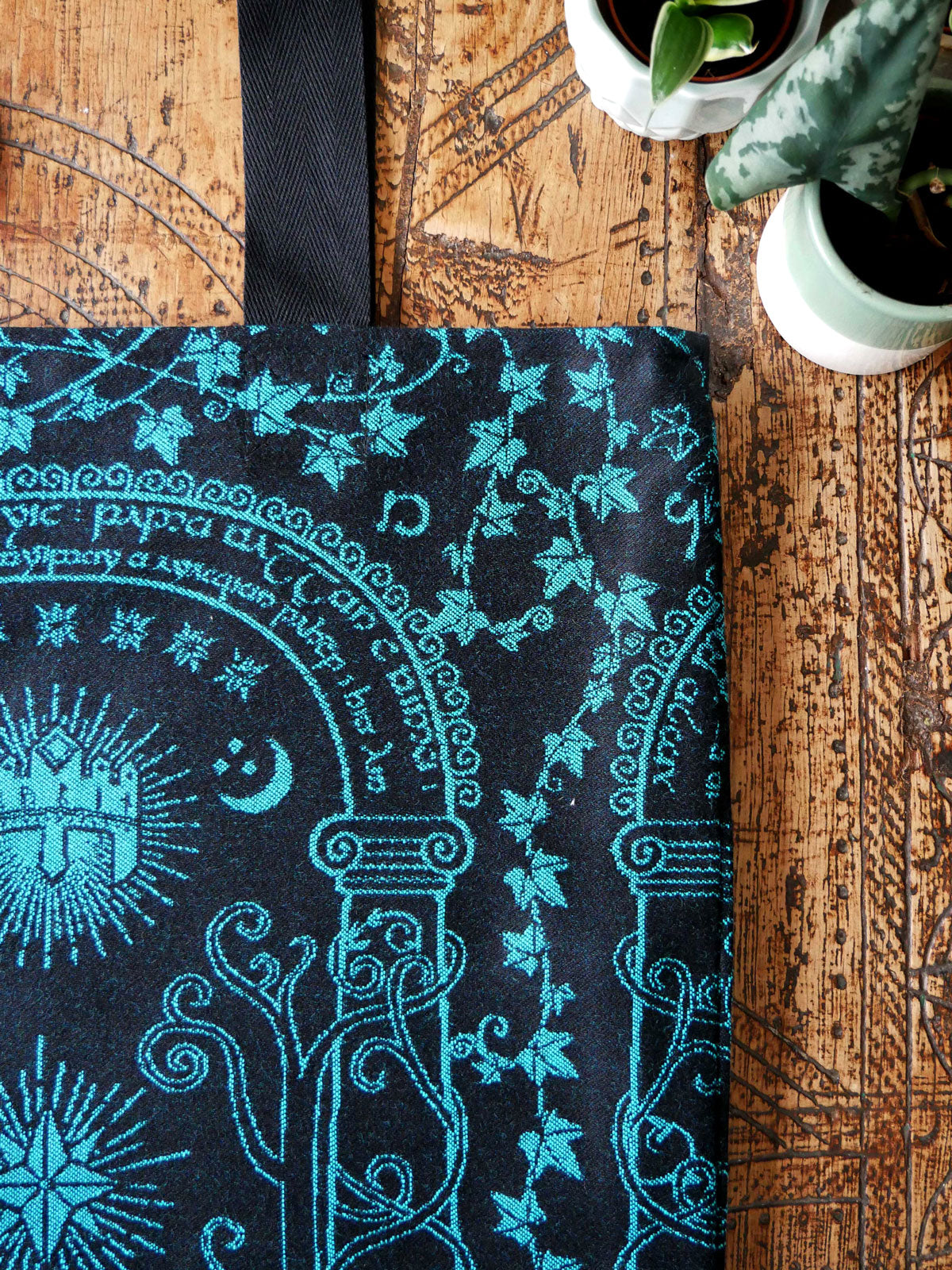 Doors of Durin™ Mellon Jacquard Tote Bag
This Jacquard Tote Bag is the perfect versatile accessory designed for both style and functionality.  It features the iconic... Read more
Only 3 left in stock
Bags & Baskets
Best sellers
Classics
Dark Colours
Doors of Durin
Doors of Durin Mellon
Eco Tote Bags
July Clan Reward Weekend
Lifestyle
Middle-earth
Middle-earth Bags & Baskets
Middle-earth Classics
Middle-earth™ Lifestyle
Not in Sale
Shop All
Teals/Blues/Greens
This Jacquard Tote Bag is the perfect versatile accessory designed for both style and functionality.  It features the iconic Doors of Durin in an effervescent blue against a black backdrop and is a great eco-conscious choice to hold your belongings, whether you're heading to work or running errands.
Crafted in our Scottish workshop by our skilled seamstresses, these high-end luxury totes are handmade from our British woven jacquard fabric and lined with cotton with eco cotton canvas handles.
CARE INSTRUCTIONS: Wash at 30 degrees, avoiding bleach and fabric softener. Tumble dry warm. Ironing is recommended.
FABRIC COMPOSITION: 100% Organic Combed Cotton
Our interpretation of the door to the Mines of Moria represents the magical moment when Gandalf speaks the Sindarin word for 'Friend' (Mellon). After generations of lying closed to the world, the gateway is opened to the travellers of the Fellowship in the Third Age.
The Elvish inscription above the doors is faithfully reproduced, reading:
"The Doors of Durin, Lord of Moria. Speak, friend, and enter. I, Narvi, made them. Celebrimbor of Hollin drew these signs."
Learn more about the design in our blog post.