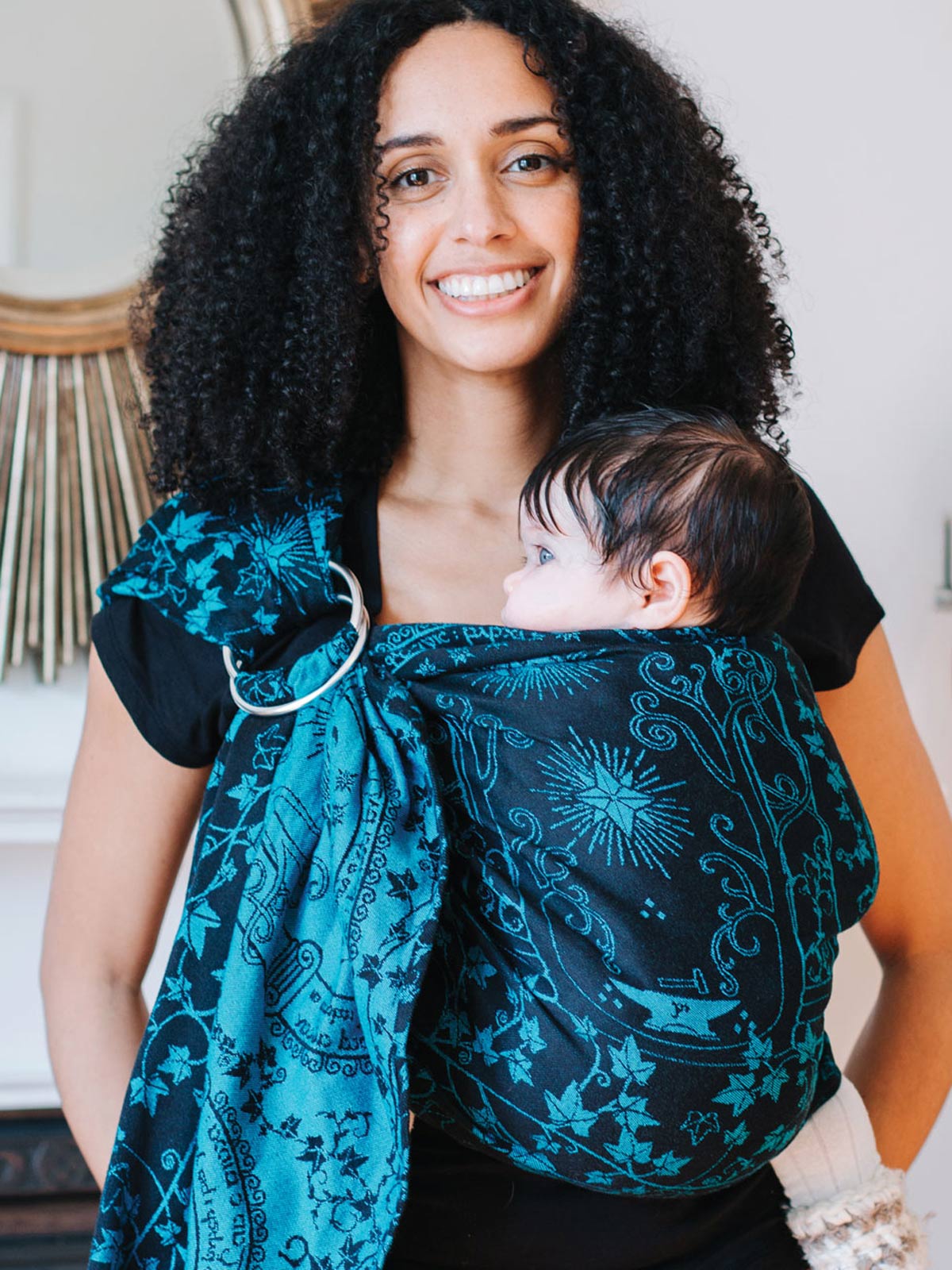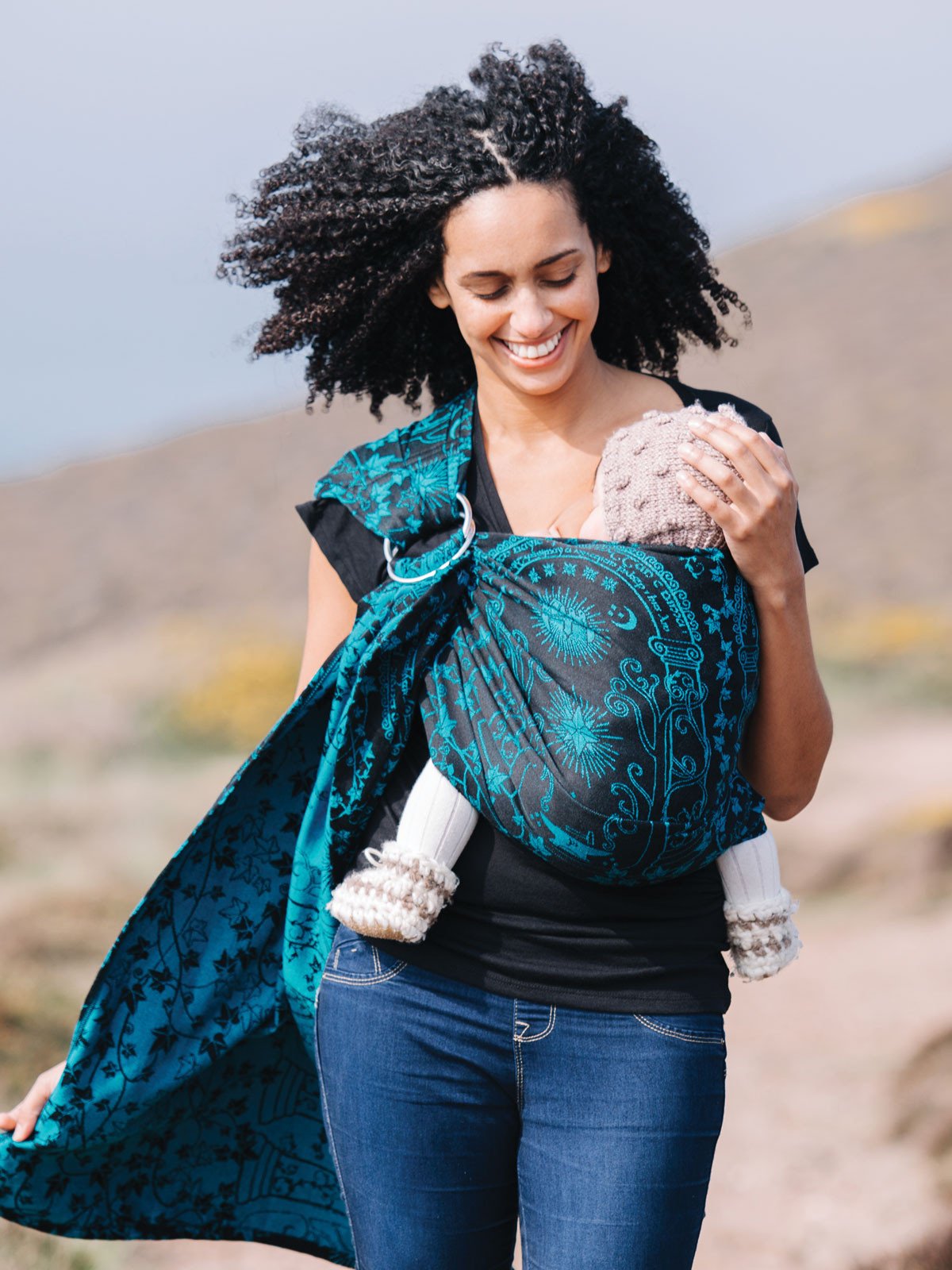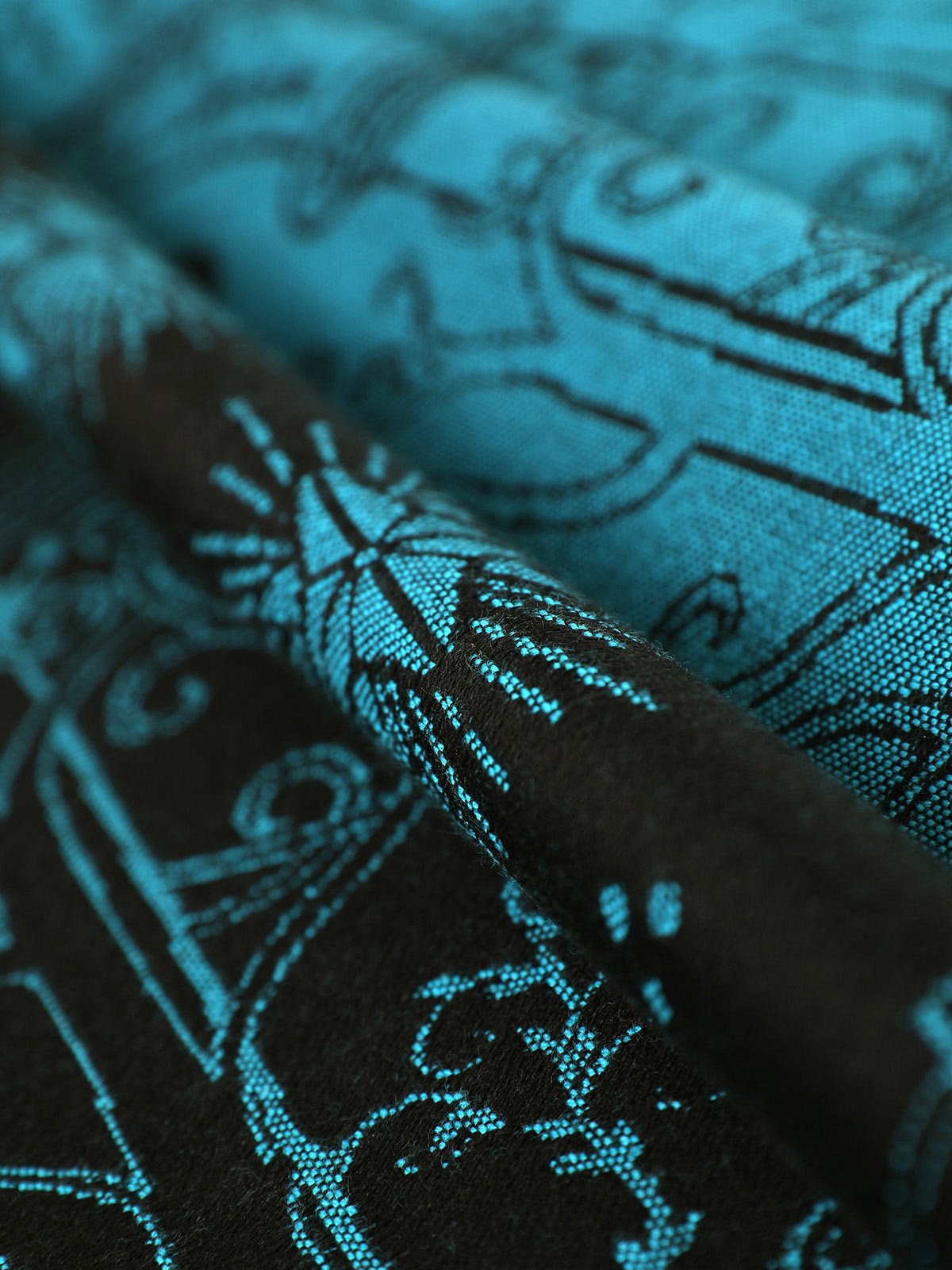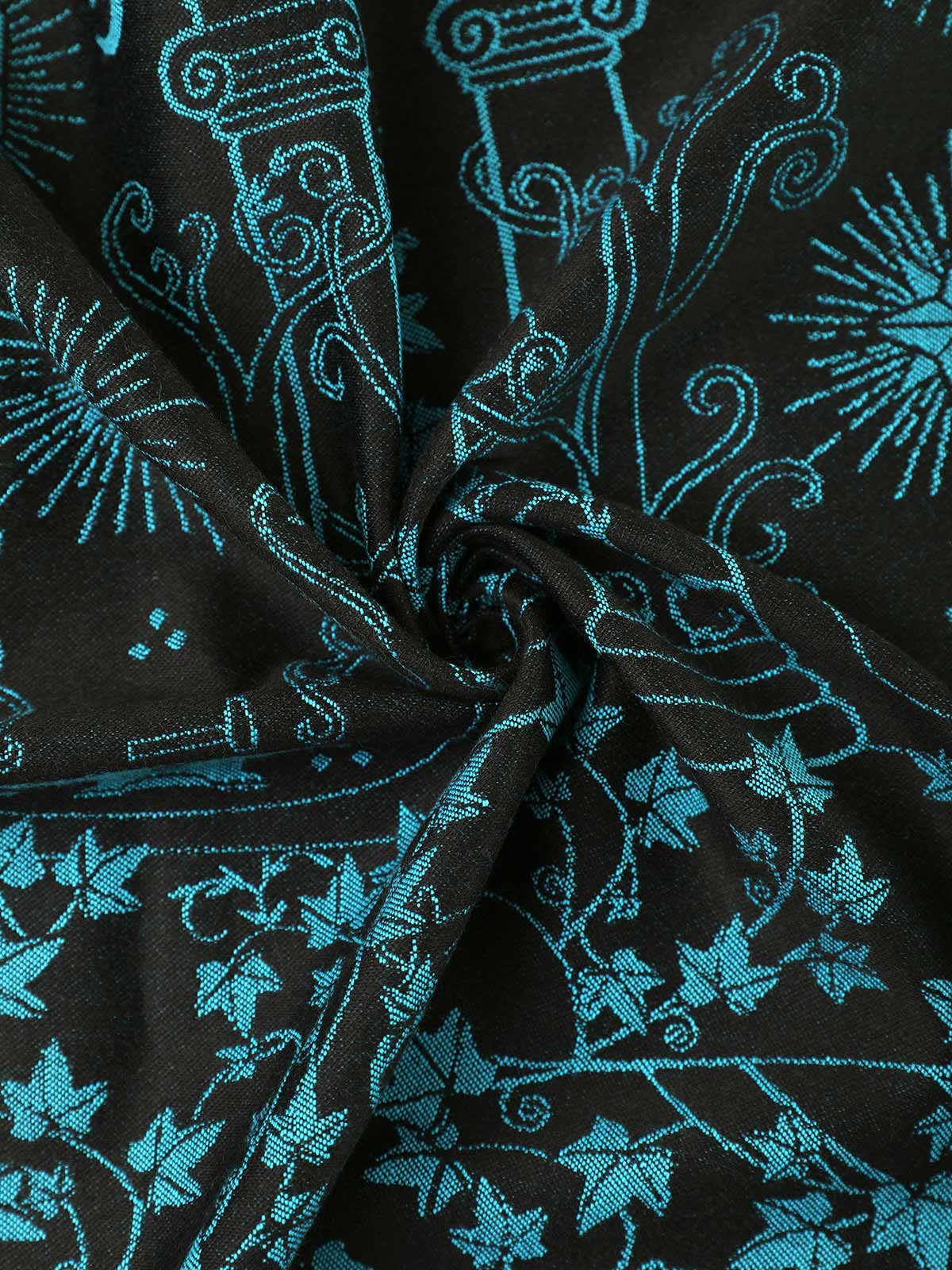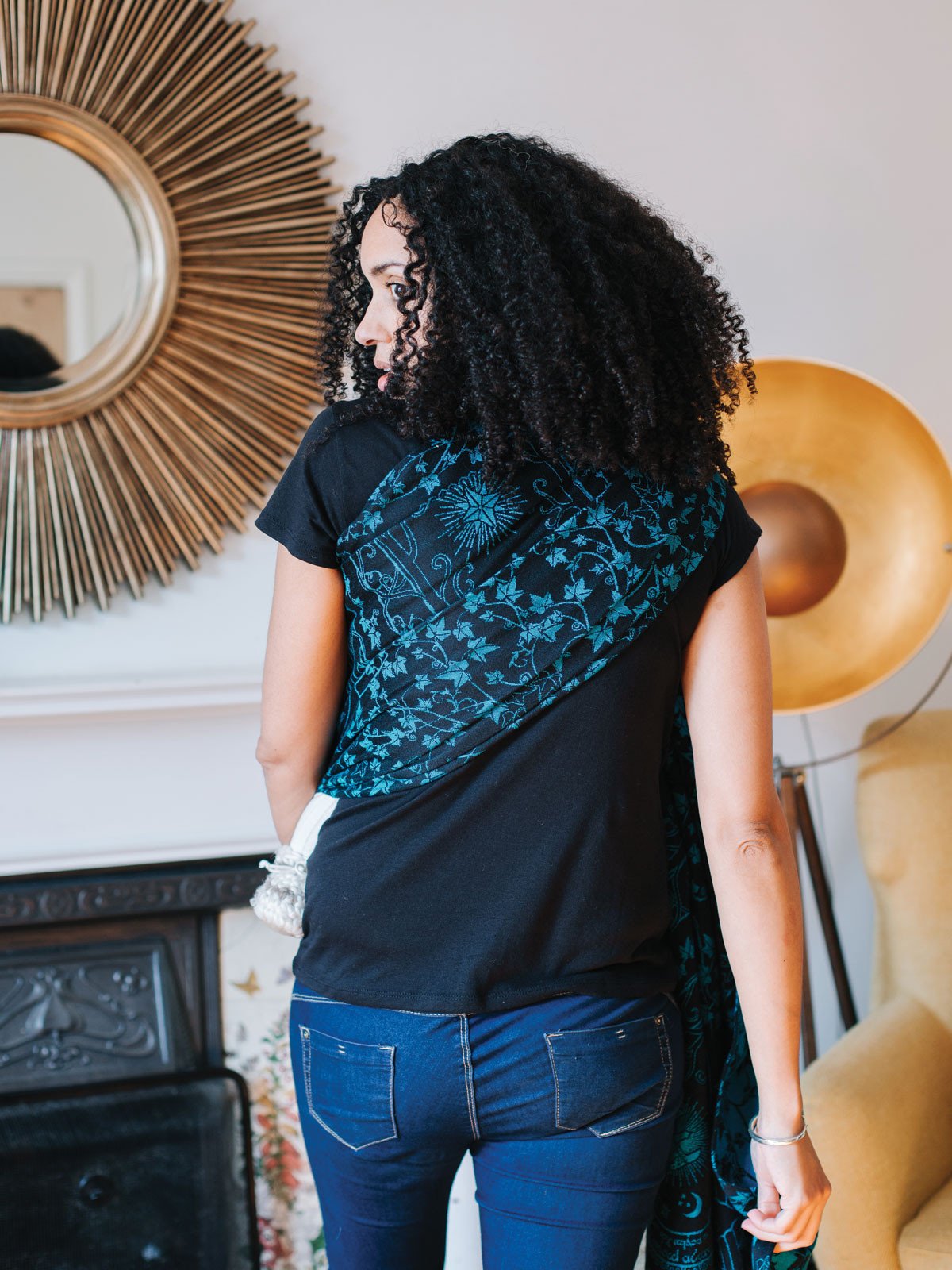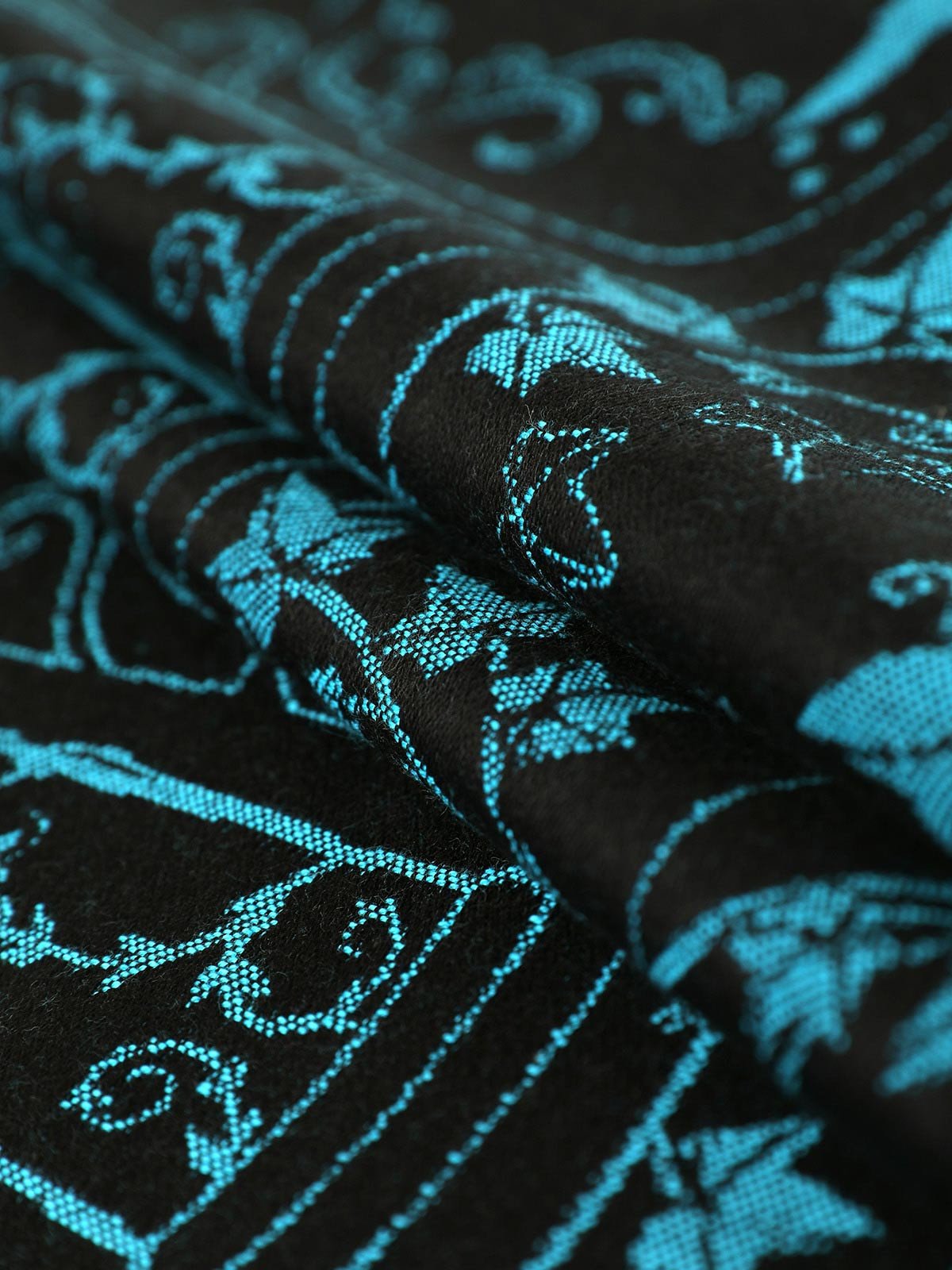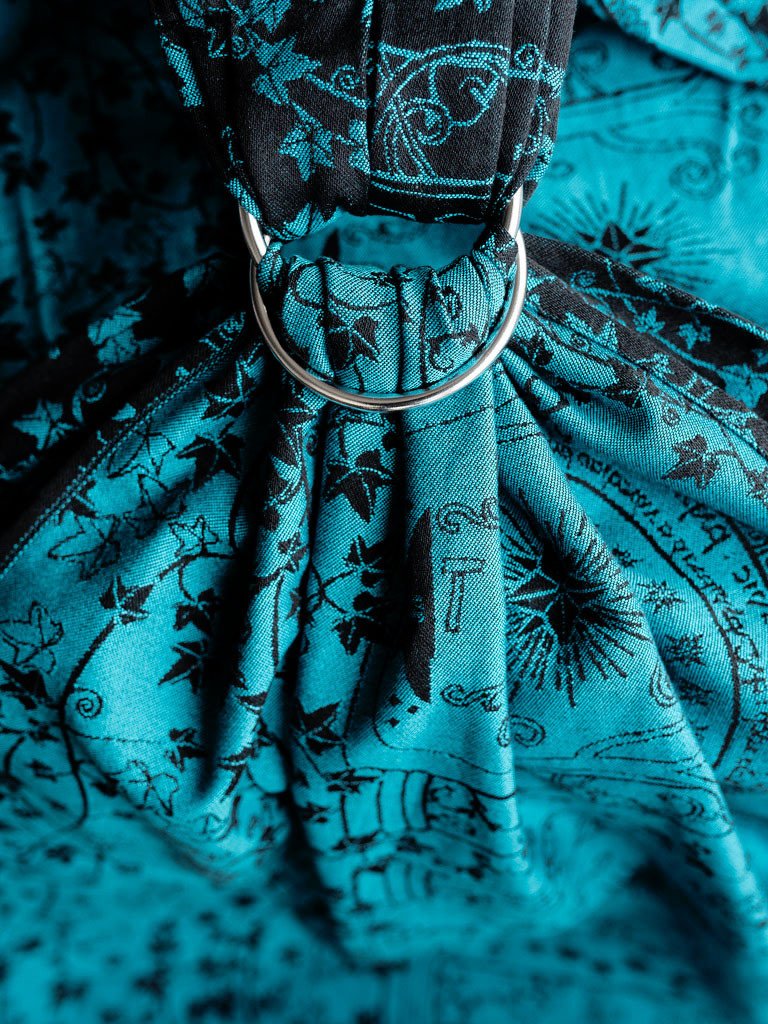 Doors of Durin™ Mellon Ring Sling
✔ Perfect for all ages
✔ Soft & Mouldable
✔ Easy-care

The Doors of Durin are shown in an effervescent... Read more
Only 3 left in stock
Babywearing
Best sellers
Classics
Dark Colours
Doors of Durin
Doors of Durin Mellon
Fathers Day Shop
Middle-earth
Middle-earth Classics
Middle-earth™ Babywearing
Middle-earth™ Ring Slings
Not in Sale
Ring Slings
Shop All
Tag Test
Teals/Blues/Greens
Toddlerworthy Slings
✔ Perfect for all ages
✔ Soft & Mouldable
✔ Easy-care

The Doors of Durin are shown in an effervescent blue against a black backdrop, intended to represent the magical moment when the Sindarin word for 'Friend' (Mellon) is spoken by Gandalf and the gateway is opened to the travellers of the Fellowship, after generations lying closed to the world. The placement of the Doors is such that the whole of the door will lie across your little ones back when wrapped - meaning the Door sits in the top two thirds of the wrap width, with a cascade of ivy flowing through the bottom third, much of which will be tucked under the seat when is use.

This beautiful ring sling is woven from 100% organic cotton for a lovely softness and a little cush. This organic cotton baby sling is breathable and versatile. A perfect baby carrier for all ages, this ring sling is ideal for new wrappers. Learn more about Ring Slings

 Oscha Slings are ethically handcrafted in Scotland and come with a Peace Of Mind Guarantee.
CARE INSTRUCTIONS: Wash at 30 degrees, avoiding bleach and fabric softener. Tumble dry warm. Ironing is recommended.

FABRIC COMPOSITION: 100% Organic Combed Cotton, 65cm wide.

FABRIC WEIGHT: approx. 286gsm
Oscha Ring Slings are elegant and quick to use, perfect for short trips and for children who like to be up and down often. Learn all about Ring Slings here.
Why choose Oscha Ring Slings?
Unique hand drawn designs in beautiful colours.
Jacquard woven & made with organic, responsibly sourced yarn.
Newborn to preschool.
Available in two unique shoulder styles.
Quick & simple to use with an elegant look.
Ethically handcrafted in our solar powered Scottish workshop.
Packing up small and light, our beautiful baby slings are an amazing tool for the busy parent. Check out the video below to see how quick and easy our Ring Slings are to use. 
Which shoulder style should I choose?
Our stylish Ring Slings come in two shoulder options: Highland Pleated and Gathered. Visit our Size Guide for more information.
All of our fabrics are weight tested up to 45lbs (or about 5 years old).
Our comfortable baby carriers bring many wonderful benefits to parents and children. Learn more about the benefits of carrying.
This is a natural product with an organic scent, no chemical agents are used in the manufacture of the item or its packaging.  
Our interpretation of the door to the Mines of Moria represents the magical moment when Gandalf speaks the Sindarin word for 'Friend' (Mellon). After generations of lying closed to the world, the gateway is opened to the travellers of the Fellowship in the Third Age.
The Elvish inscription above the doors is faithfully reproduced, reading:
"The Doors of Durin, Lord of Moria. Speak, friend, and enter. I, Narvi, made them. Celebrimbor of Hollin drew these signs."
Learn more about the design in our blog post.