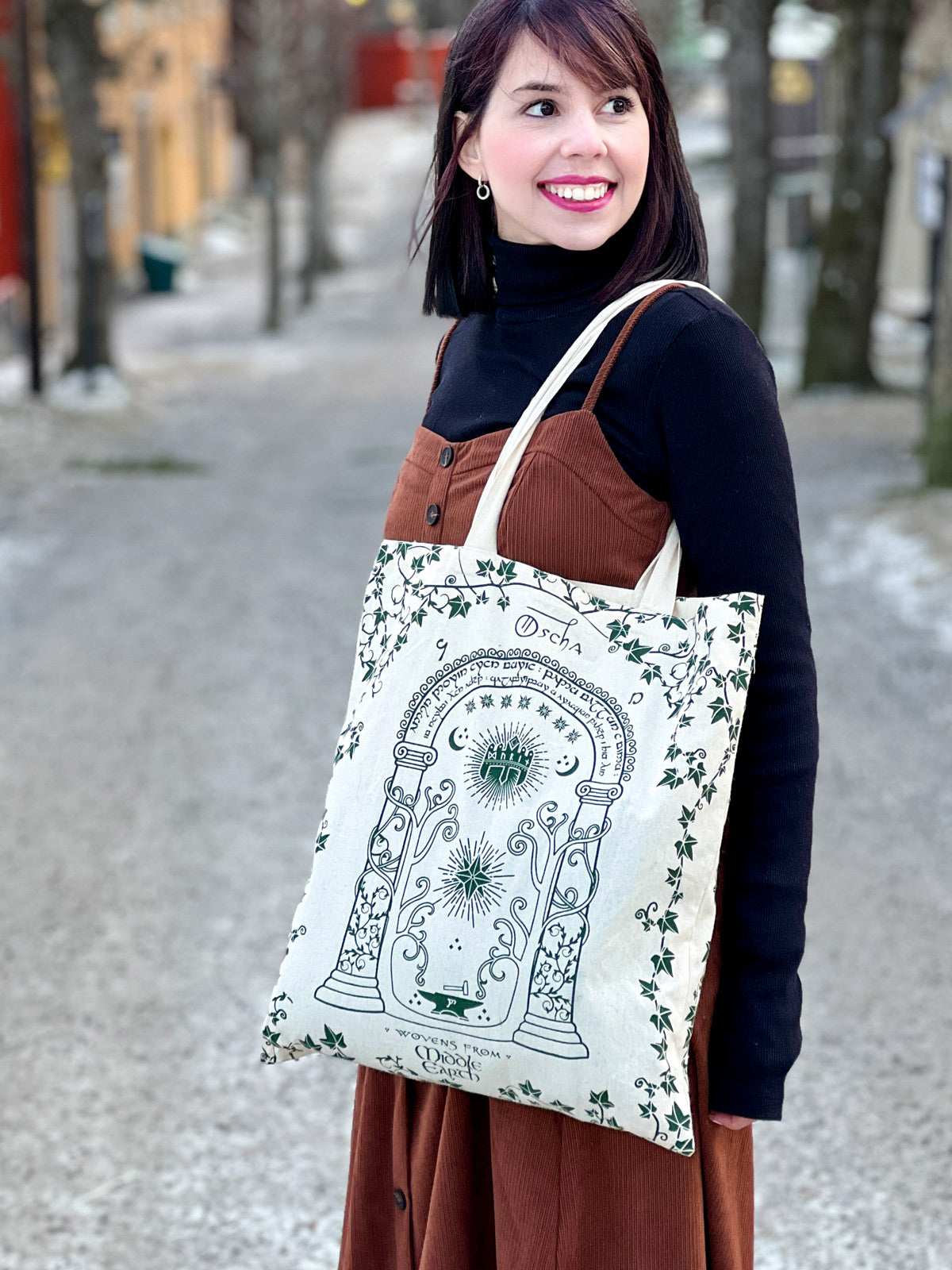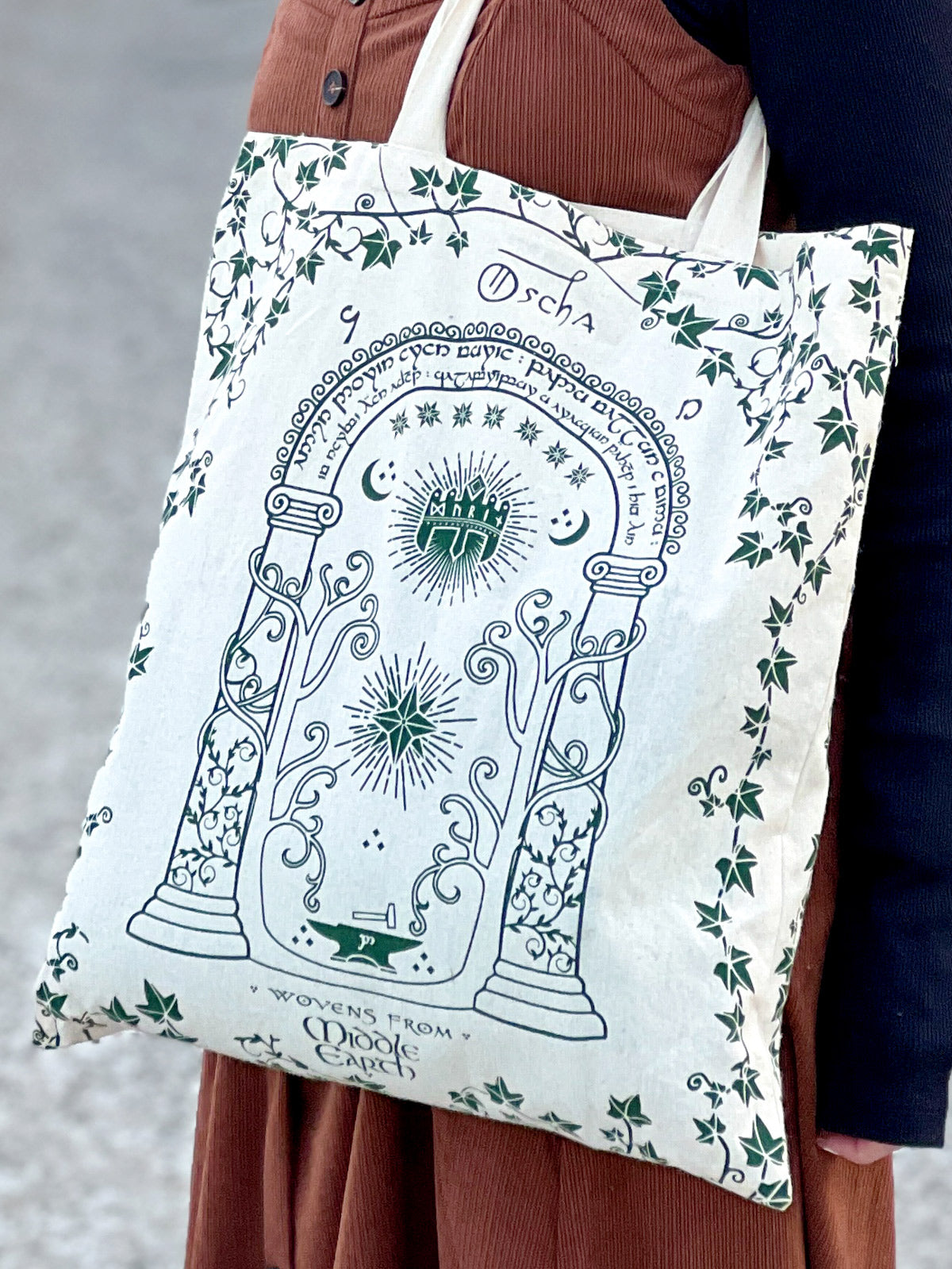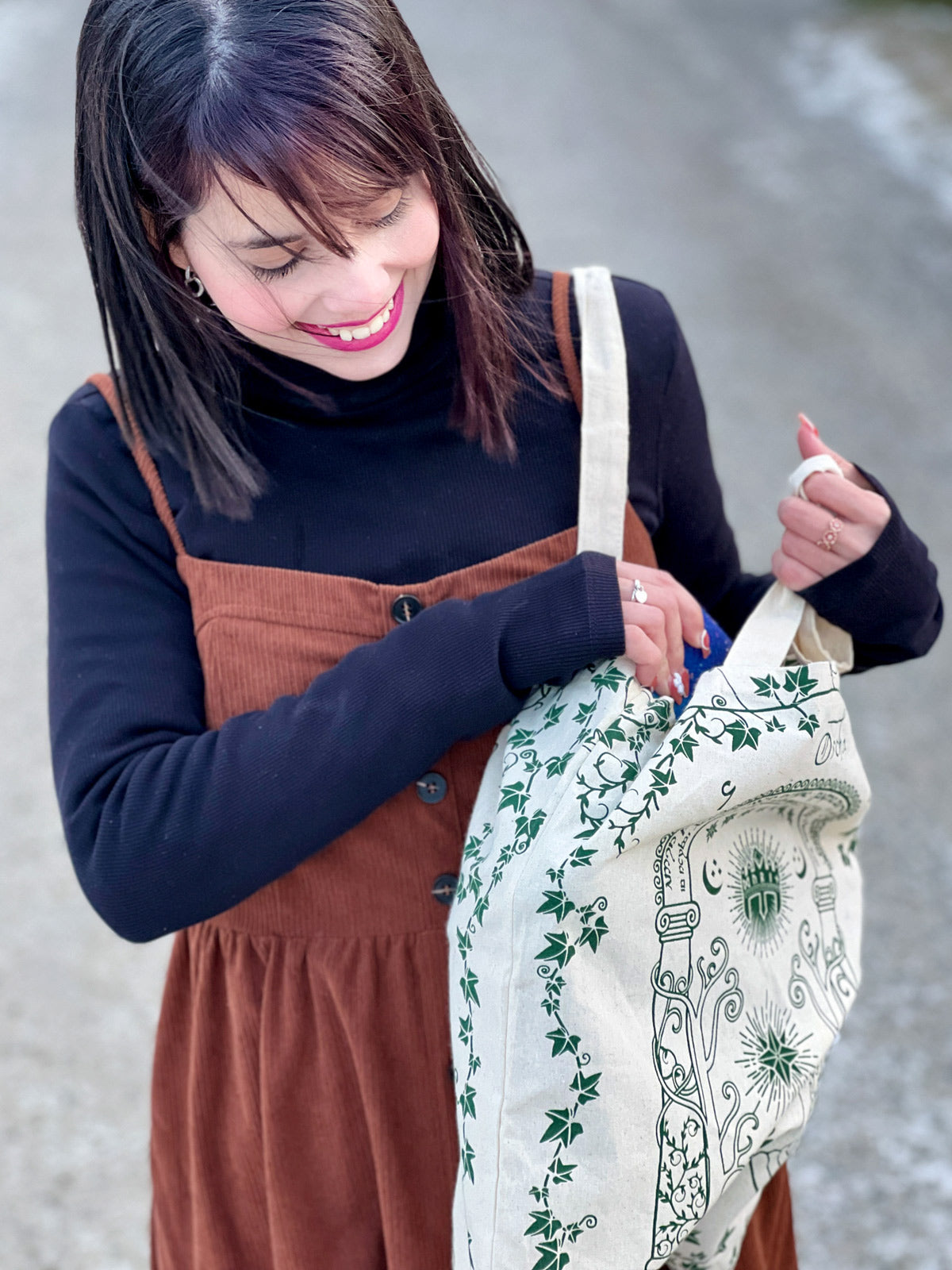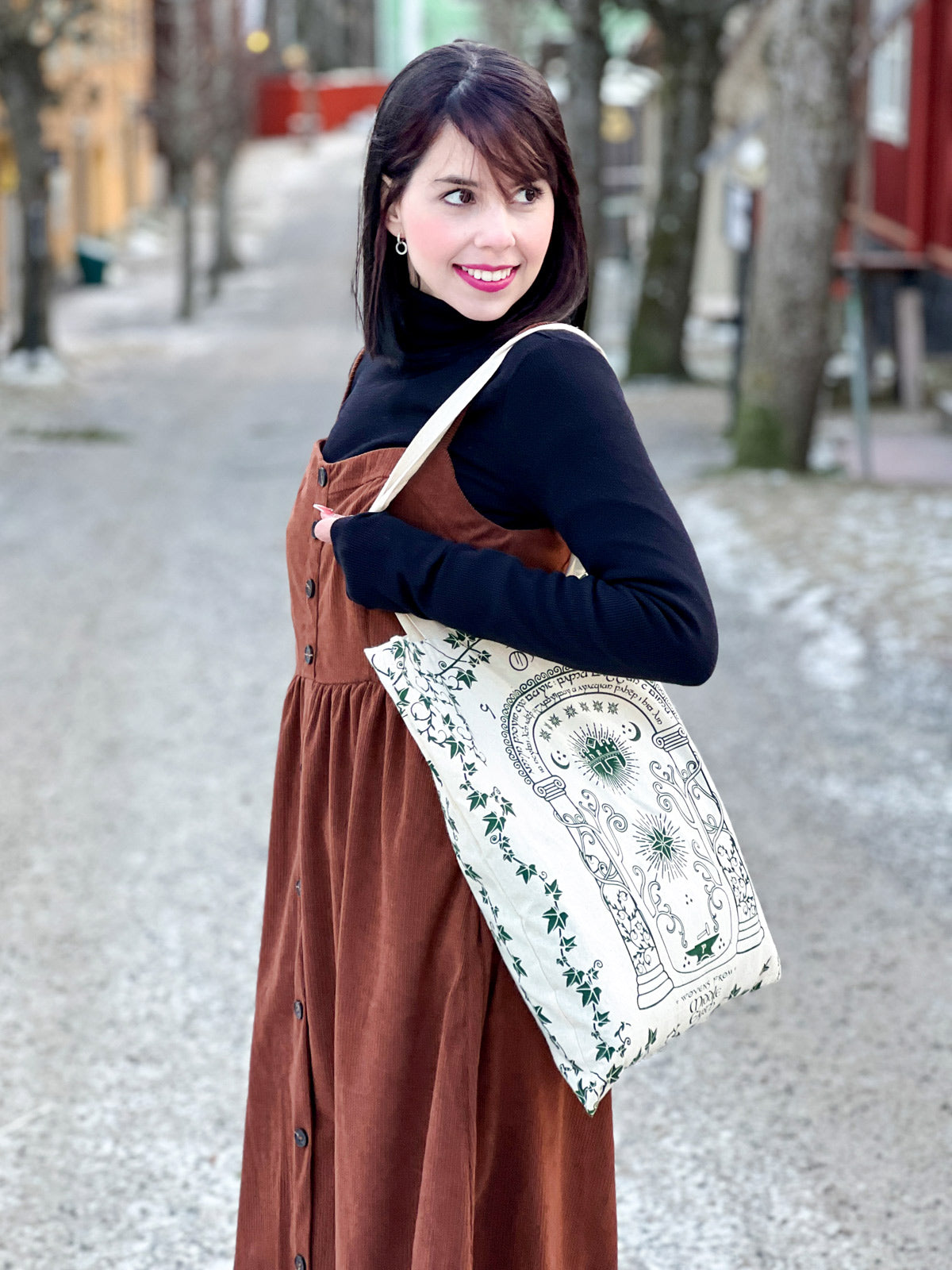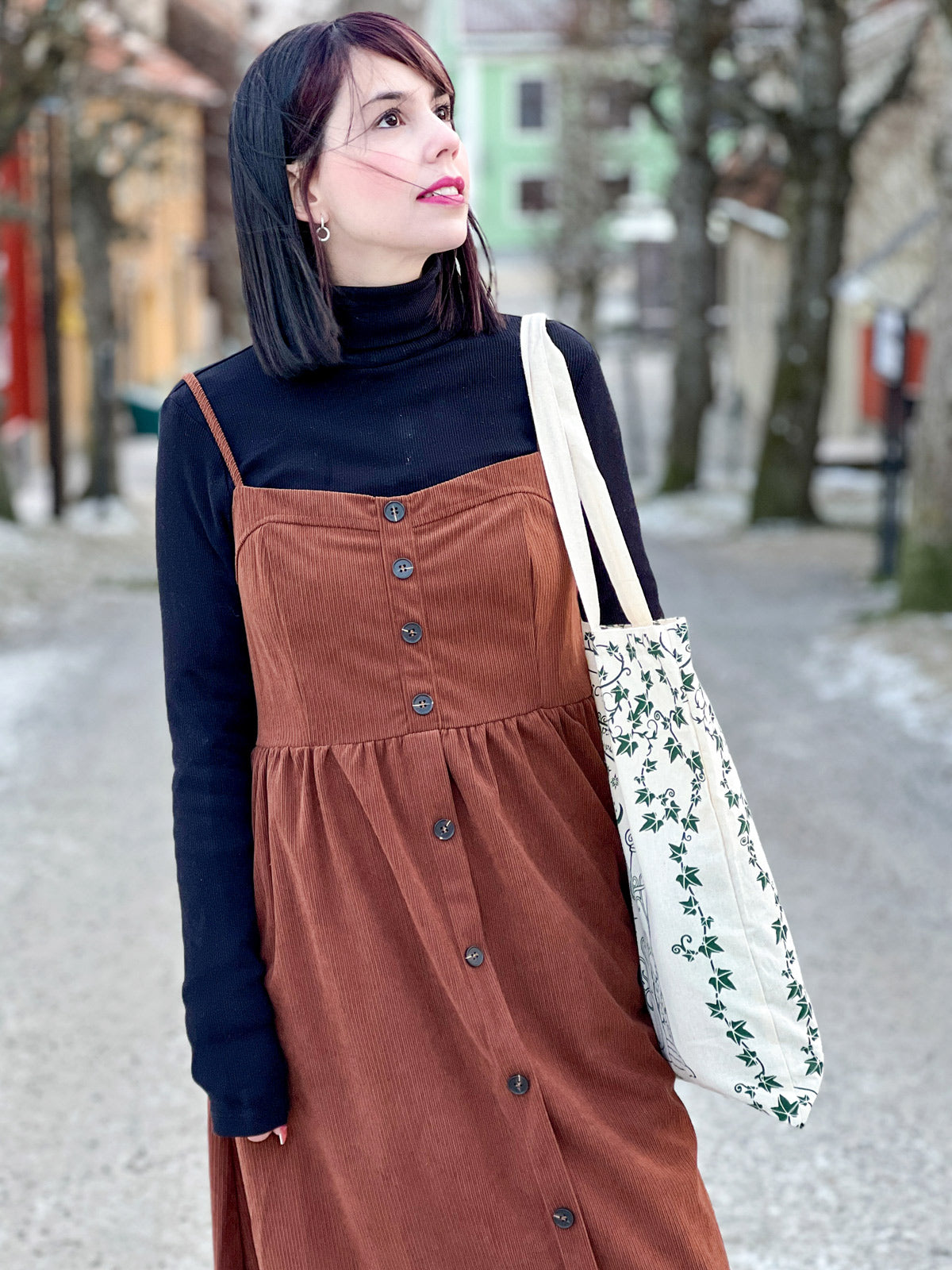 Doors of Durin™ Tote Bag
A lovely 100% organic cotton tote bag featuring our Doors of Durin design.
Read more
Bags & Baskets
Best sellers
Doors of Durin
Eco Tote Bags
July Clan Reward Weekend
Lifestyle
Middle-earth
Middle-earth Bags & Baskets
Middle-earth Mother's Day Shop
Middle-earth™ Lifestyle
Neutral Tones
Not in Sale
Shop All
Teals/Blues/Greens
A lovely 100% organic cotton tote bag featuring our Doors of Durin design.
CARE INSTRUCTIONS: Spot clean where necessary. FABRIC COMPOSITION: 100% Organic Cotton.
Oscha Eco Tote Bags are a sustainable and ethically handmade, each is screen-printed with a piece of original Oscha artwork. Now you can feel good and look stylish when reusing your Oscha designer bag for life!
Why choose the Oscha Eco Tote Bag?
Perfect for everyday use.
Sustainable - 1 tote replaces 600 disposable bags!
Printed with original Oscha artwork.
Handmade in an ethically accredited factory.
Dimensions - Height: 13 inches, width: 16 inches, straps: 24.5 inches, gusset: 4 inches. Eye of Sauron Eco tote - height: 16 inches, width: 16.5, straps: 23.2.
Our interpretation of the door to the Mines of Moria represents the magical moment when Gandalf speaks the Sindarin word for 'Friend' (Mellon). After generations of lying closed to the world, the gateway is opened to the travellers of the Fellowship in the Third Age.
The Elvish inscription above the doors is faithfully reproduced, reading:
"The Doors of Durin, Lord of Moria. Speak, friend, and enter. I, Narvi, made them. Celebrimbor of Hollin drew these signs."
Learn more about the design in our blog post.