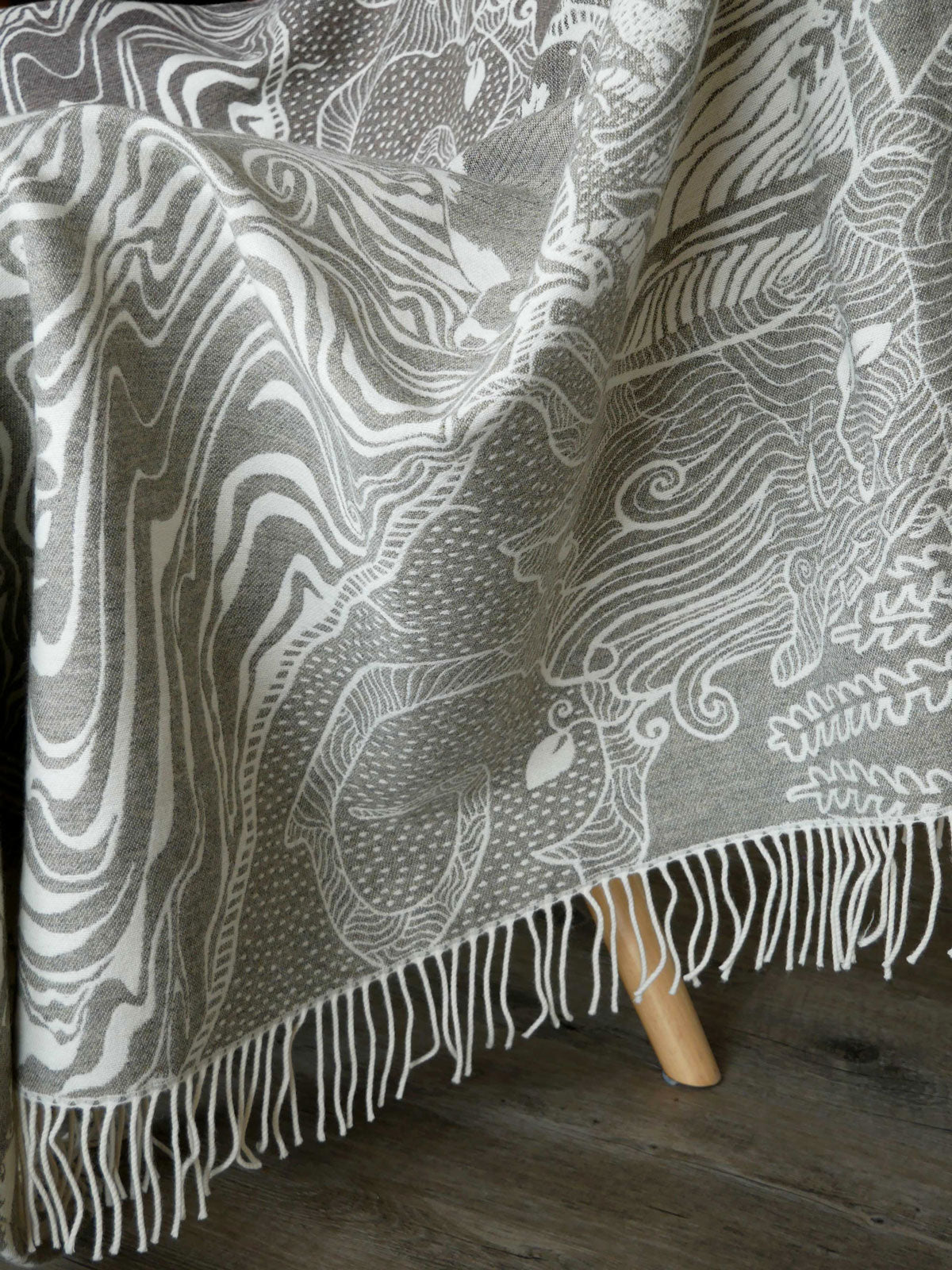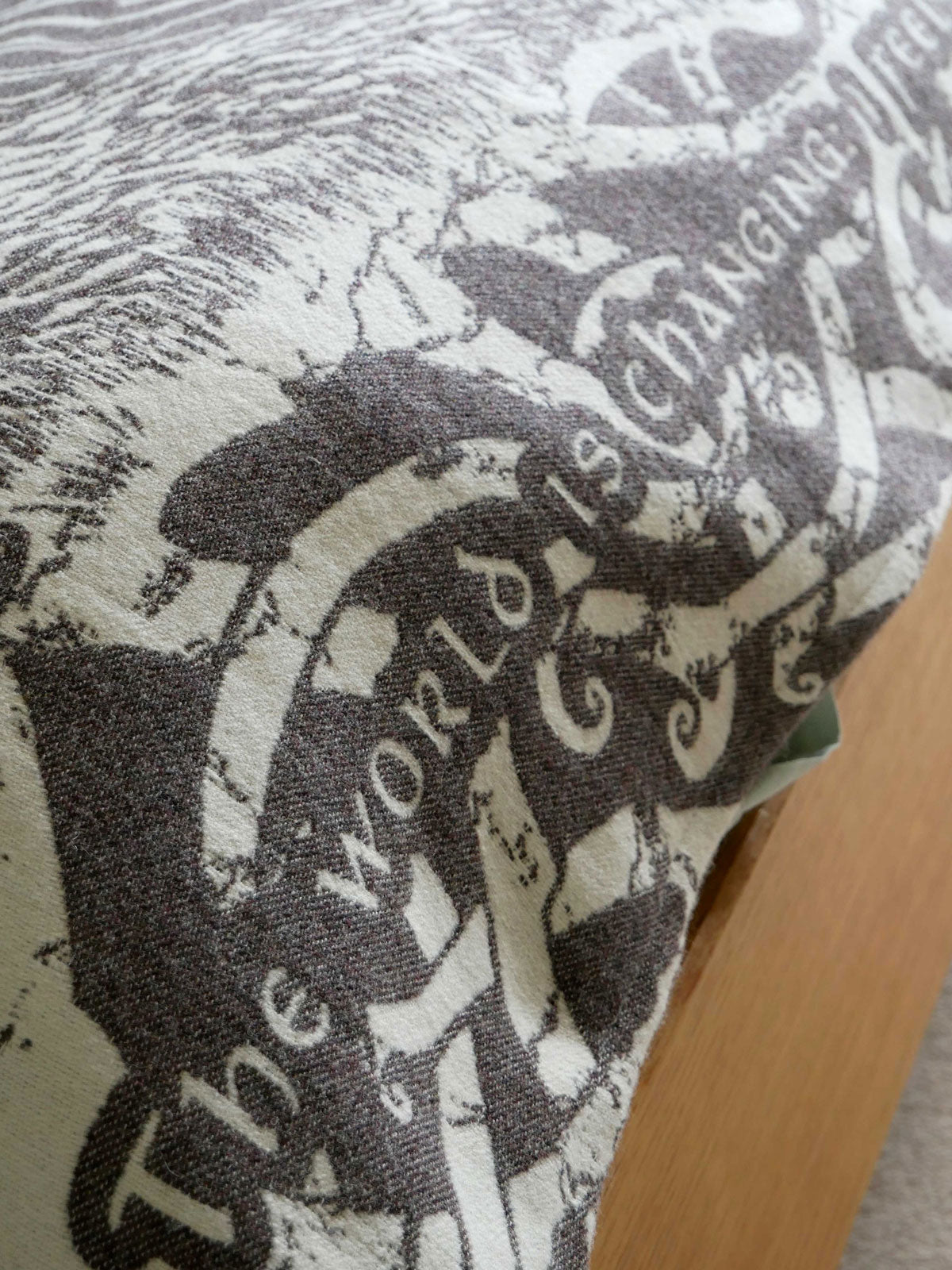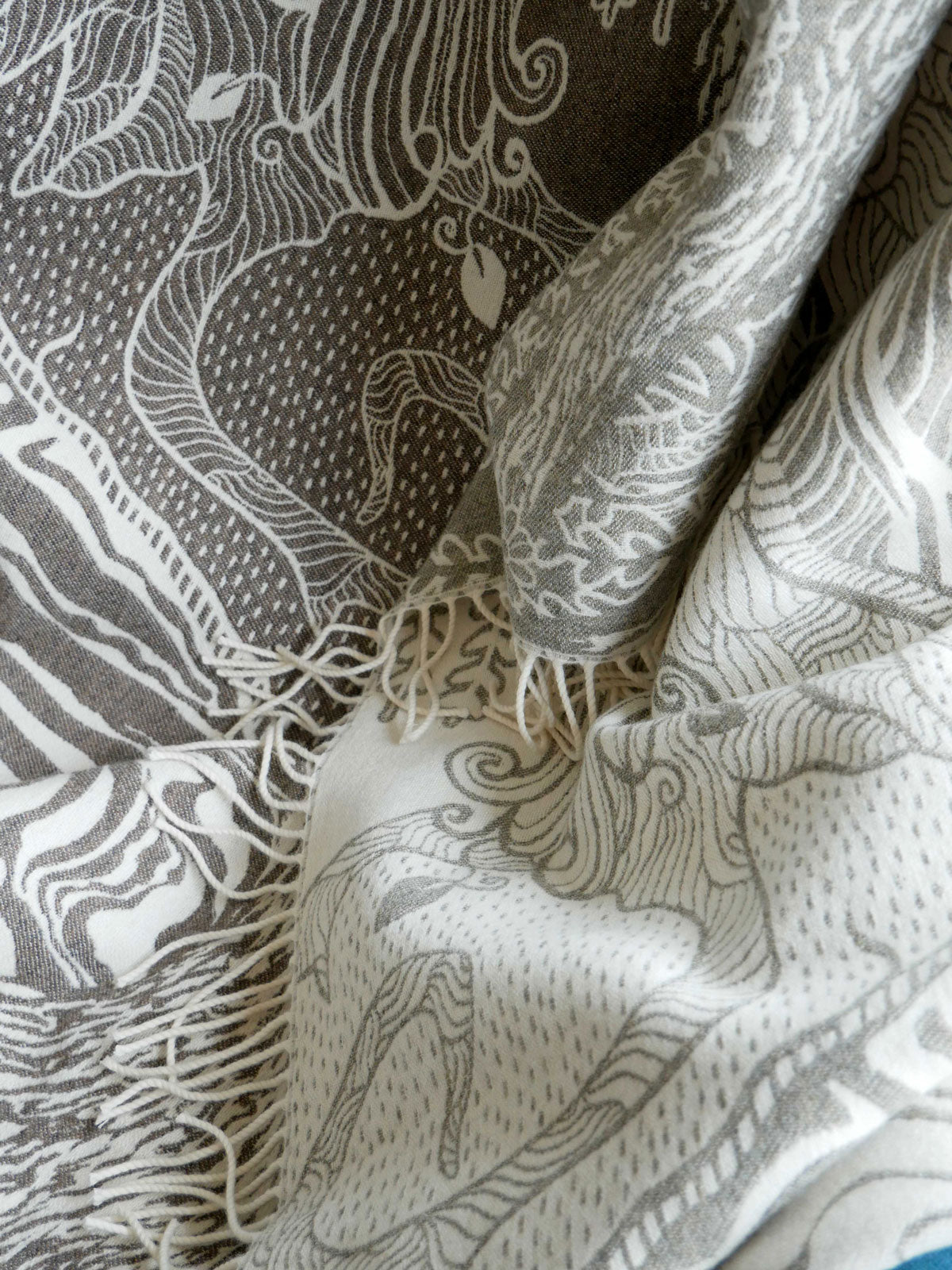 Fangorn™ Wood Merino Wool Throw
✔ Warm and snuggly throw
✔ Wool & Merino wool blend
✔ Purled fringing for a... Read more
Autumnal Tones
Best sellers
Christmas Shop
Dark Colours
Fangorn
Gifts for Middle-earth Fans
Lifestyle
Middle-earth
Middle-earth Throws, Baby Blankets & Cushions
Middle-earth™ Lifestyle
Mother's Day Shop
Neutral Tones
Not in Sale
Shop All
Throws, Baby Blankets & Cushion Covers
✔ Warm and snuggly throw
✔ Wool & Merino wool blend
✔ Purled fringing for a touch of style

The forest of Fangorn features on a throw for the first time.  All the intricate details of this hand drawn pattern are beautifully showcased on a fade of soft brown tones. The luxurious Merino wool blend makes this throw invitingly soft, cosy and chic. The neutral tones suit any living space. Whether draped over your favourite chair or spread across your bed it brings a warmth and sophistication to any setting.
The magical scenery of Fangorn Wood with mighty Ents roaming the woods to protect them and its inhabitants makes this throw ideal for The Lord of the Rings™ fans. It is also the perfect addition to any home. Fans and non-fans alike will love the Fangorn Wood Purled Throw's versatile tones, delightfully snuggly feel and beautiful design.
CARE INSTRUCTIONS: Gentle, cool hand wash only. Dry flat. Iron on a cool setting.
FABRIC COMPOSITION: 40% Wool 60% Merino Lambswool
FABRIC WEIGHT: 400gsm
Oscha Throws, Children's & Baby Blankets have been specially woven to make thick, cosy blankets, they feature our exclusively adapted patterns and are made from premium quality yarns. Our elegant throws are the perfect addition to any home. 
Why choose an Oscha Throw or Baby Blanket?
Cosy & snuggly, perfect for any home.
Feature iconic Oscha designs.
Woven in Great Britain from the finest yarns either velvety brushed organic cotton or softest Cashwool
Finished without the use of any nasties.
Throws - approx. 190cm x 135cm
Children's Blankets - approx 92cm x 124cm
Baby Blankets - approx. 90cm x 55 cm
Weight - about 400 gsm. See 'details and care' tab for specific weight information.
This pattern commemorates Treebeard, a tree-giant, or Ent. He is said by Gandalf to be "the oldest living thing that still walks beneath the Sun upon this Middle-earth". Living in the ancient Forest of Fangorn, to which Treebeard has given his name (Fangorn in Elvish) which lies at the southern end of the Misty Mountains.
In this detailed depiction you can see Treebeard and Beechbone hide amongst the flora and fauna of the forest, and as the roots of trees twist below the earth the quote from Treebeard reads
"The world is changing: I feel it in the water, I feel it in the earth, and I smell it in the air."