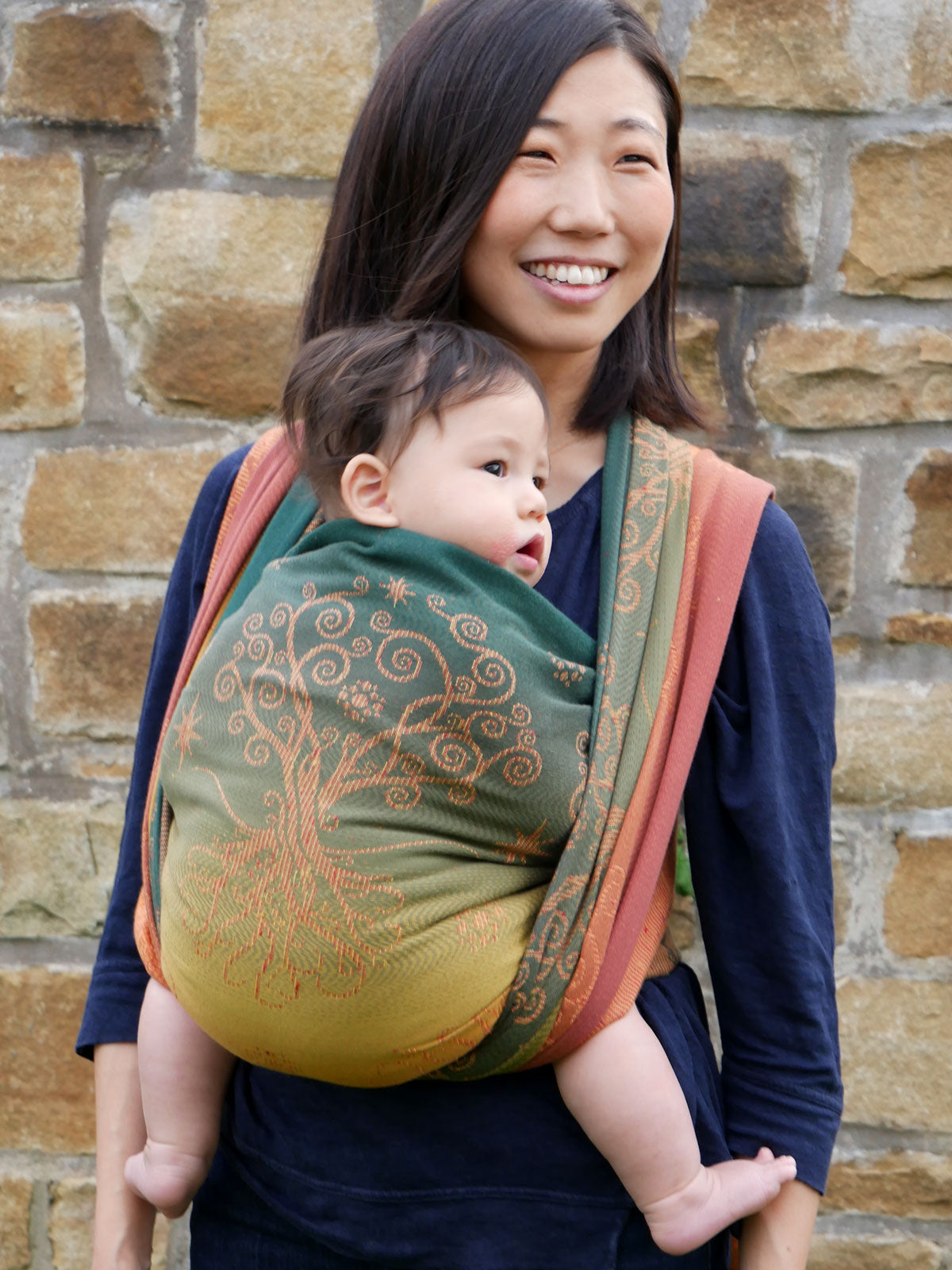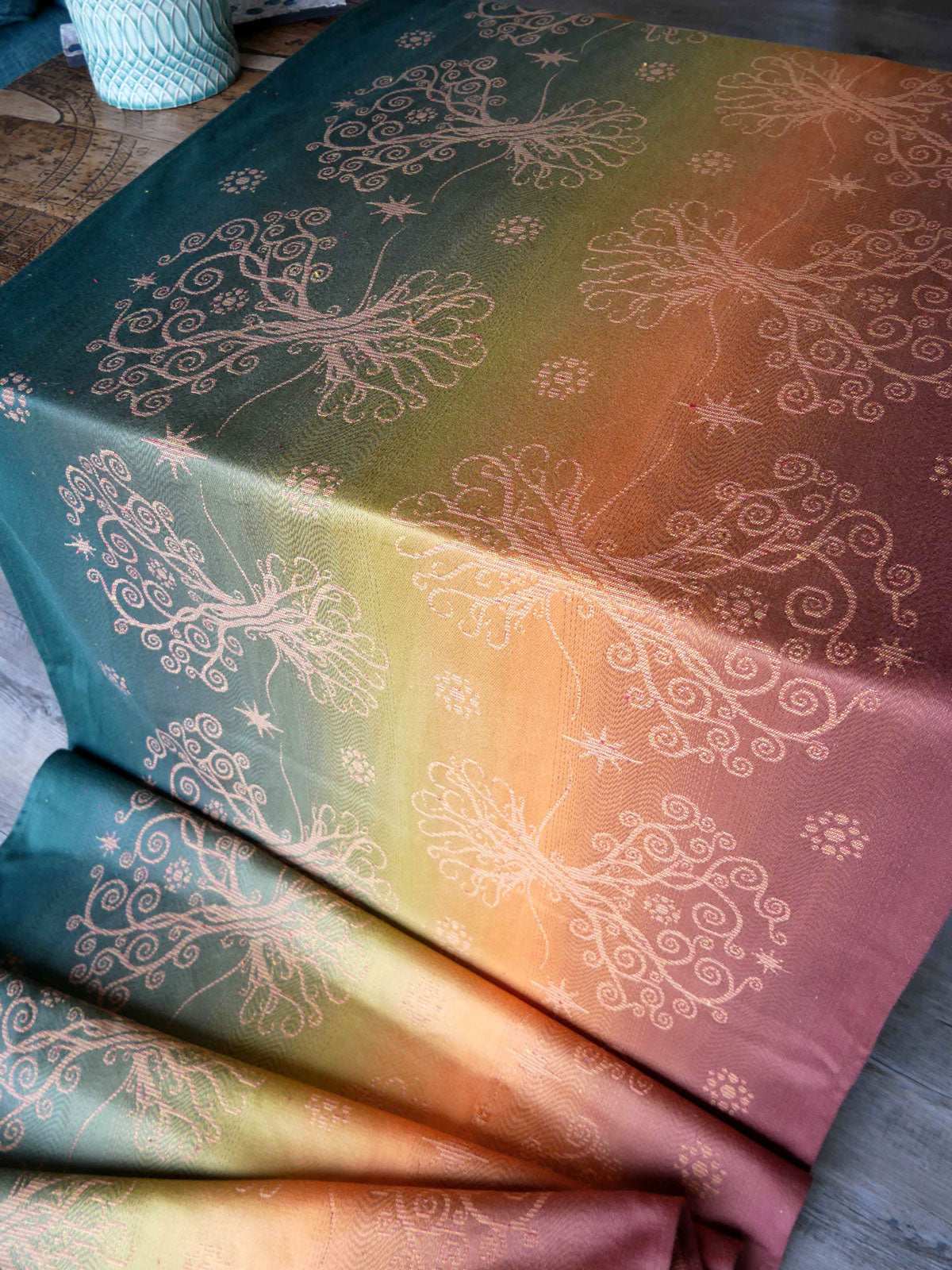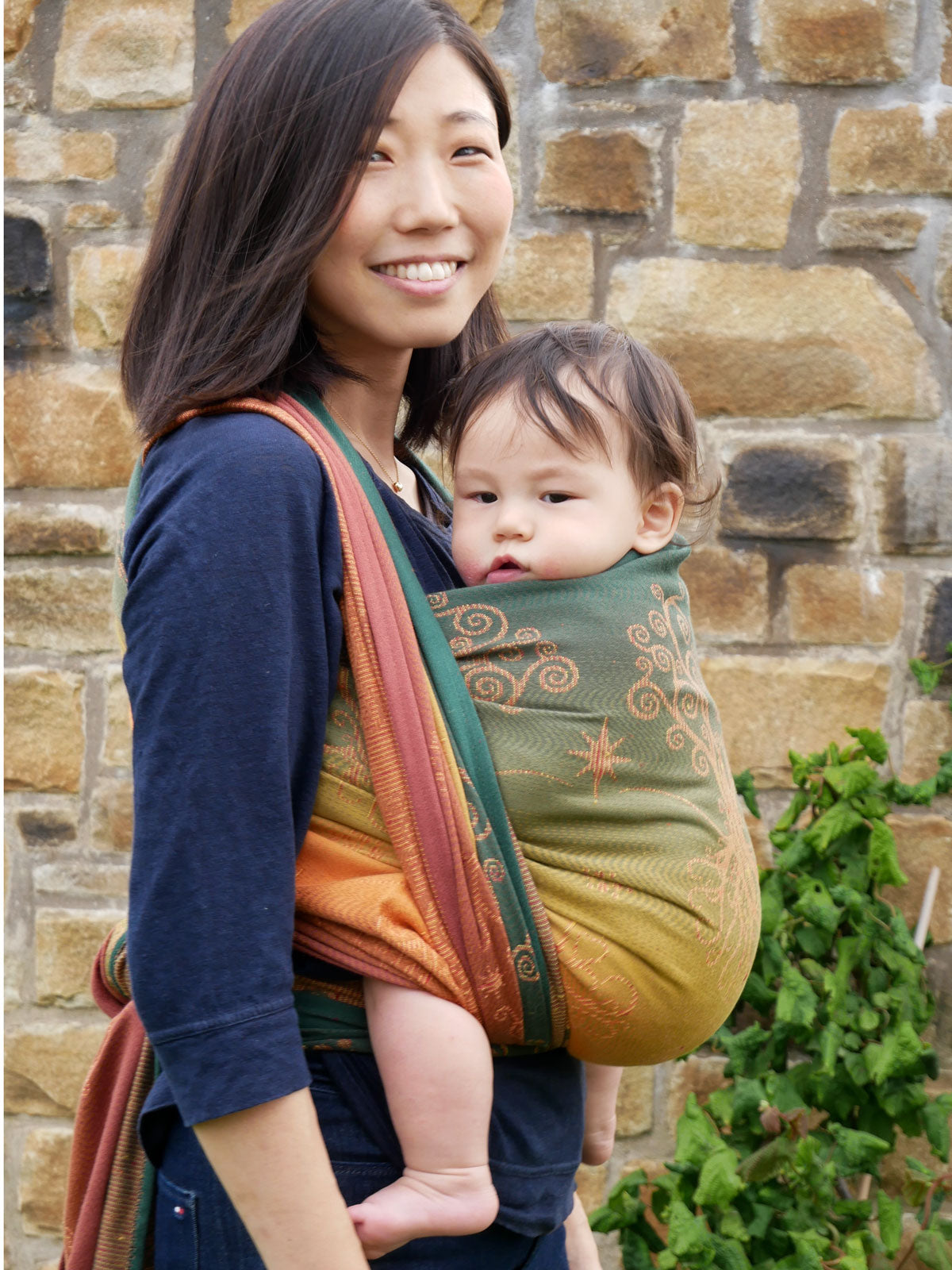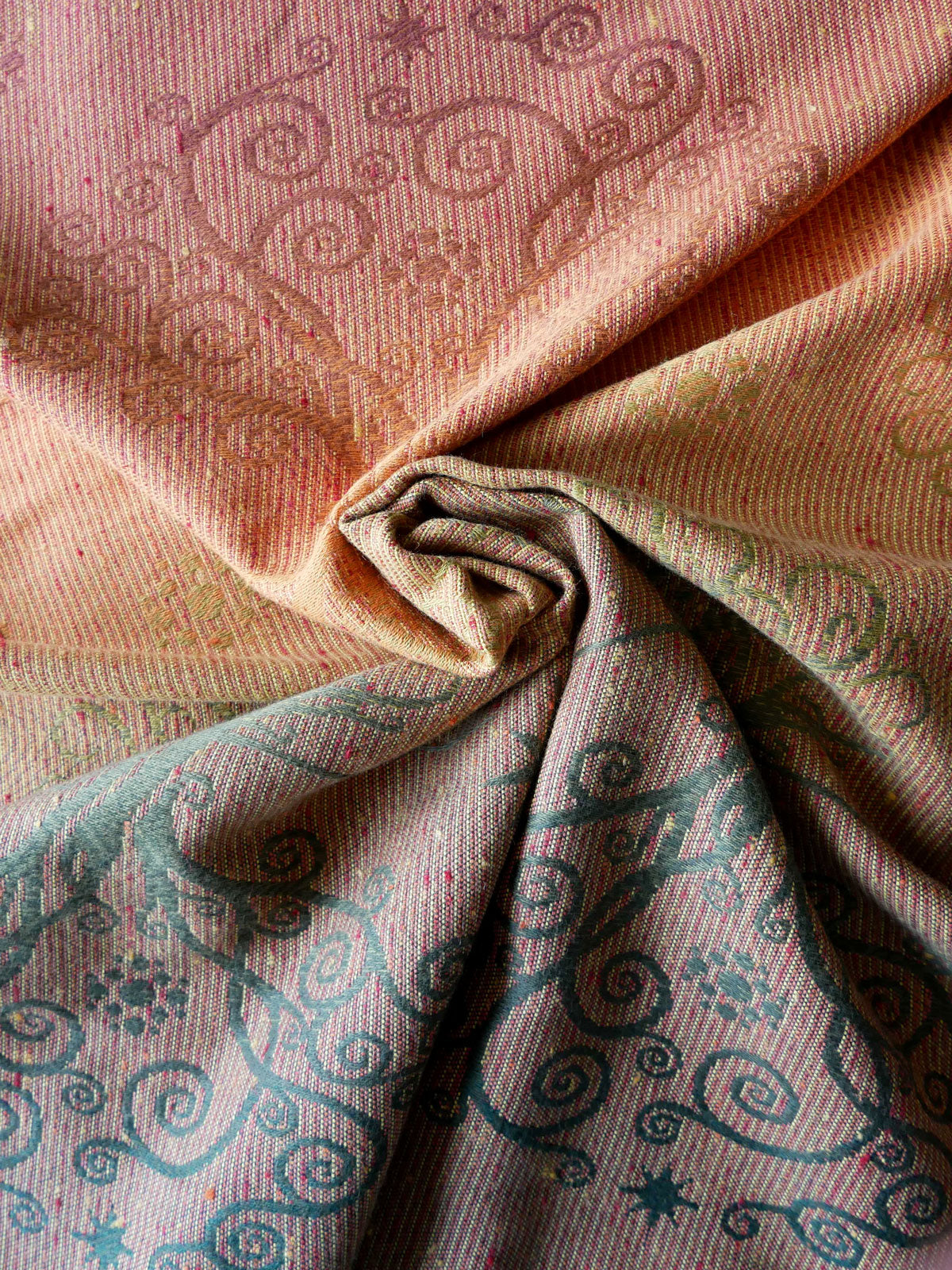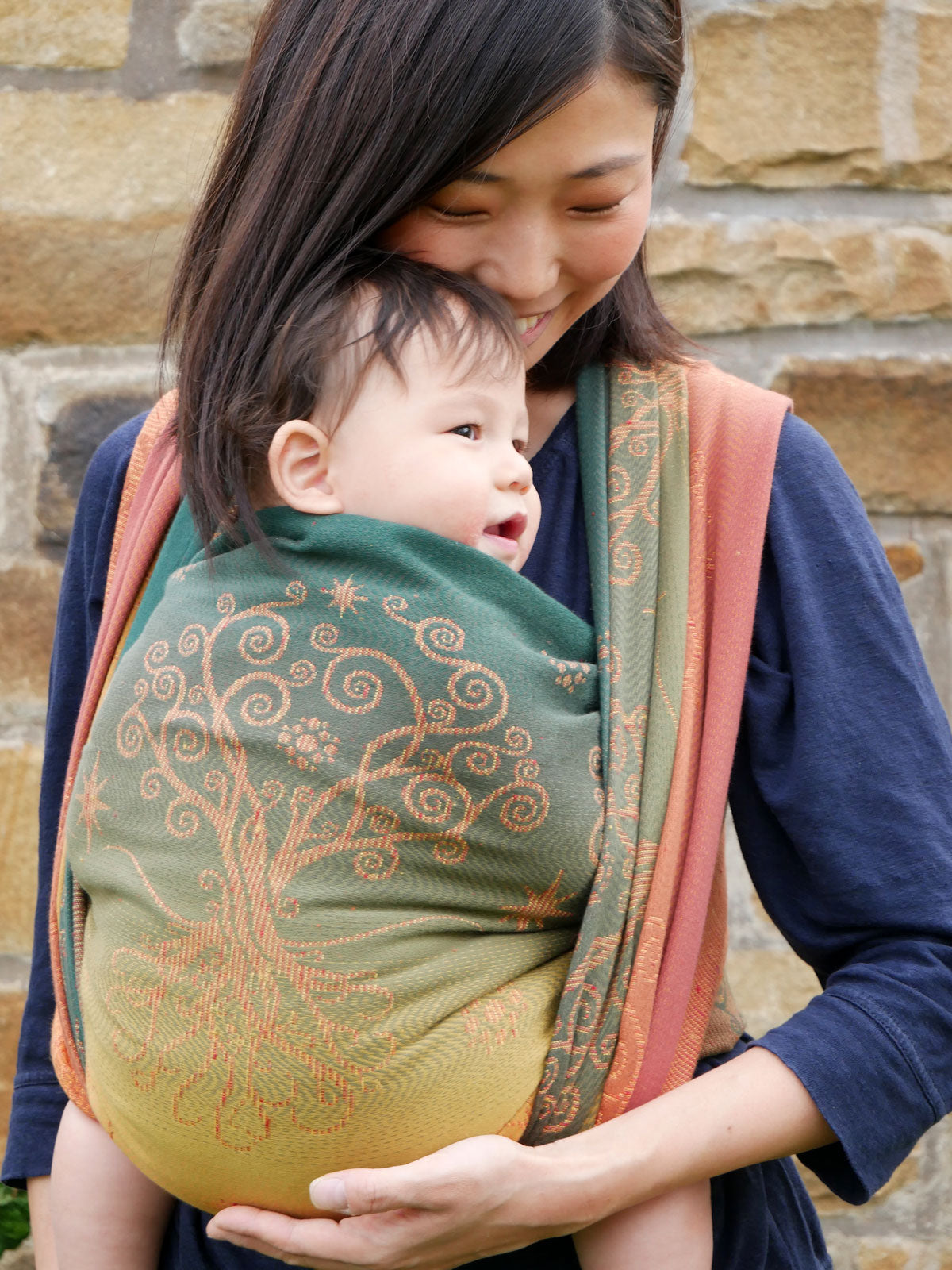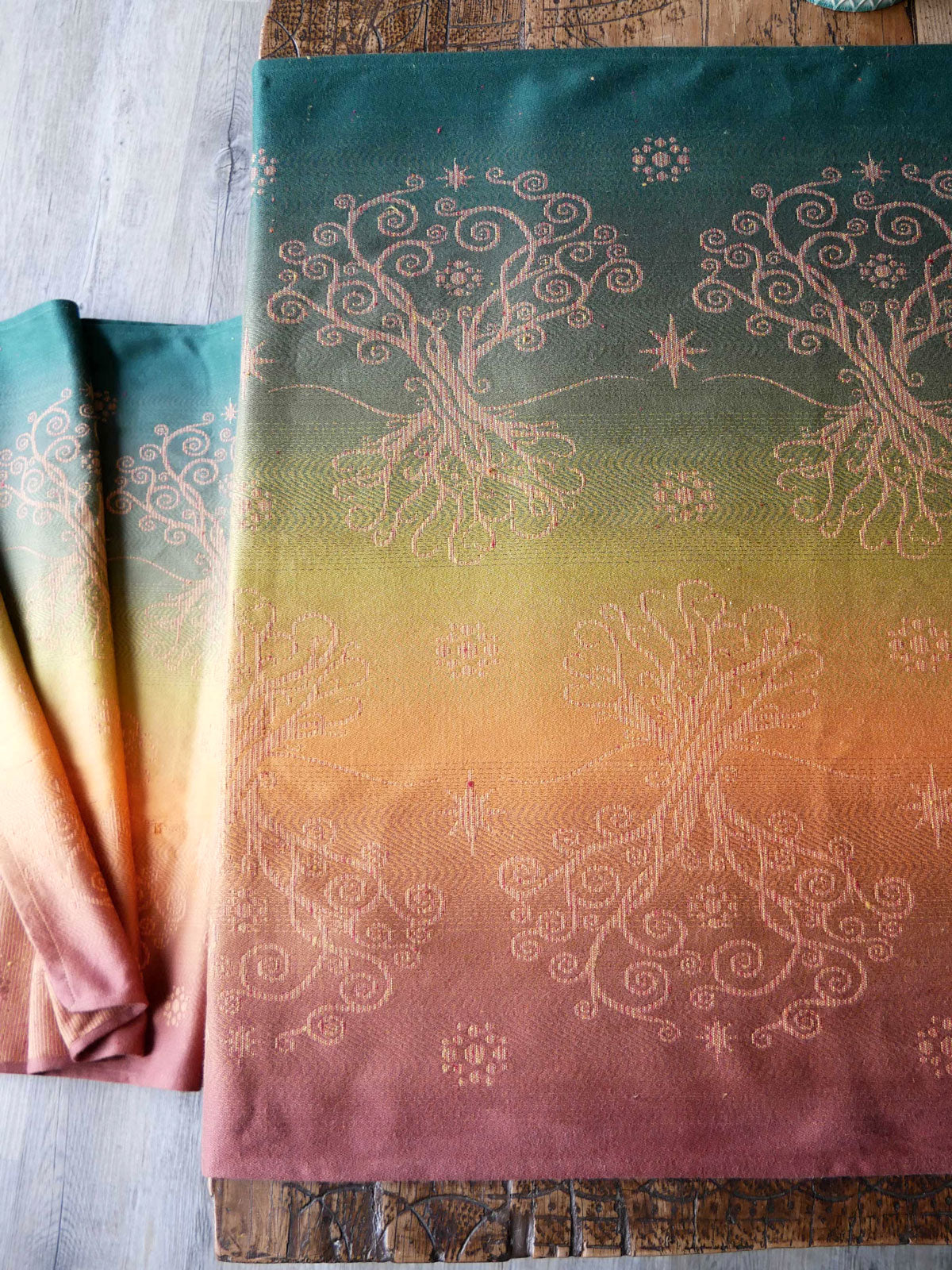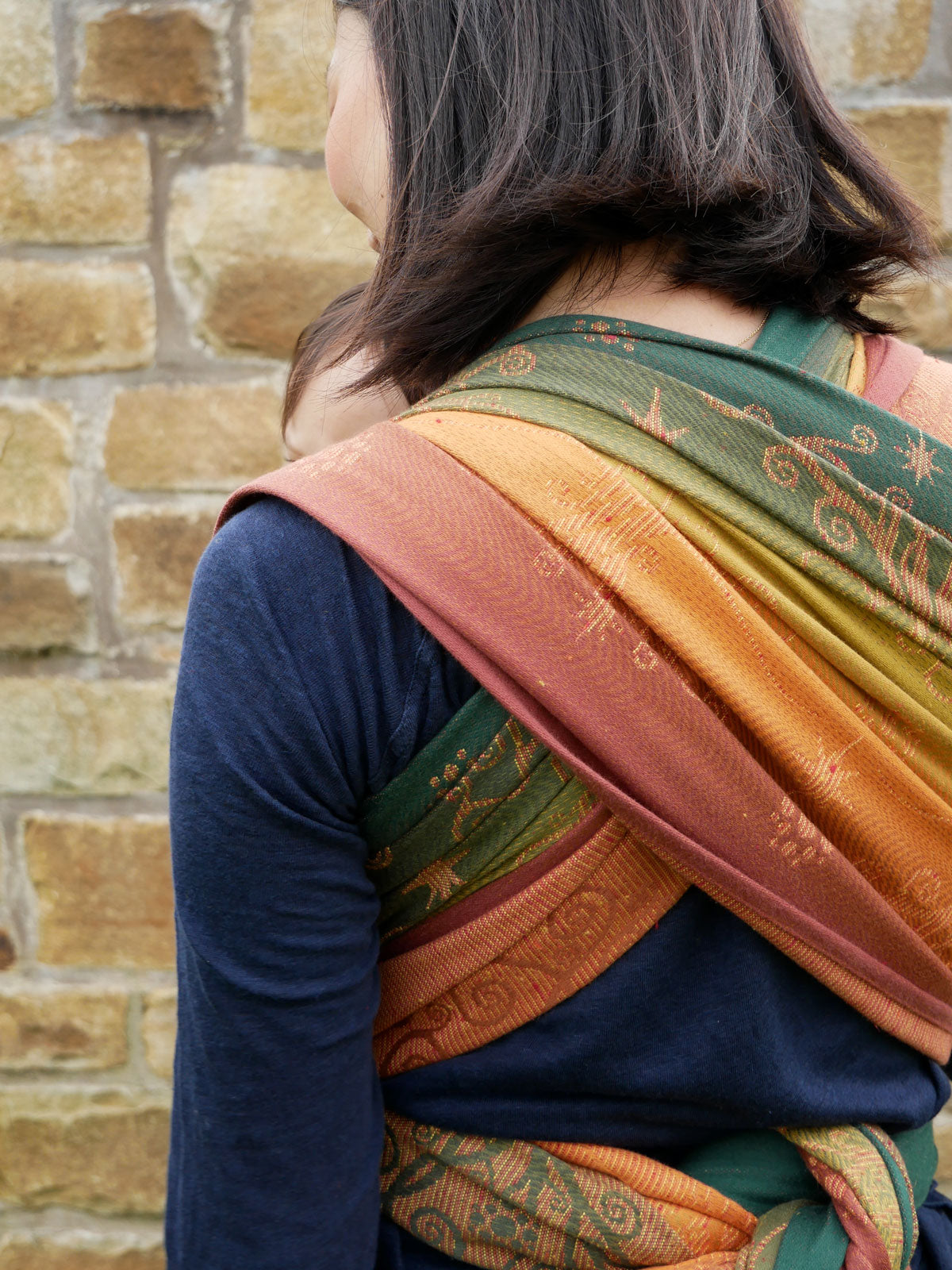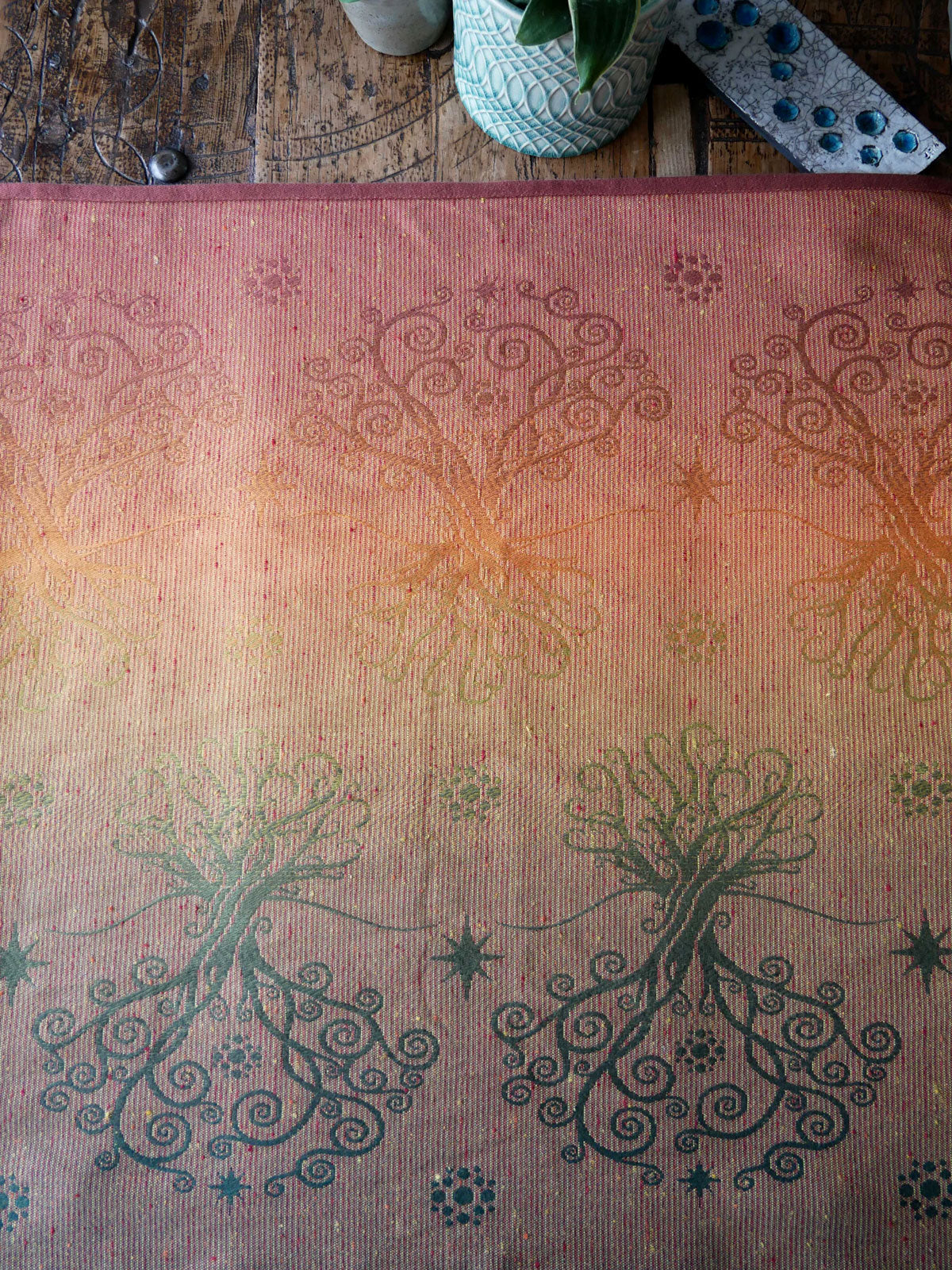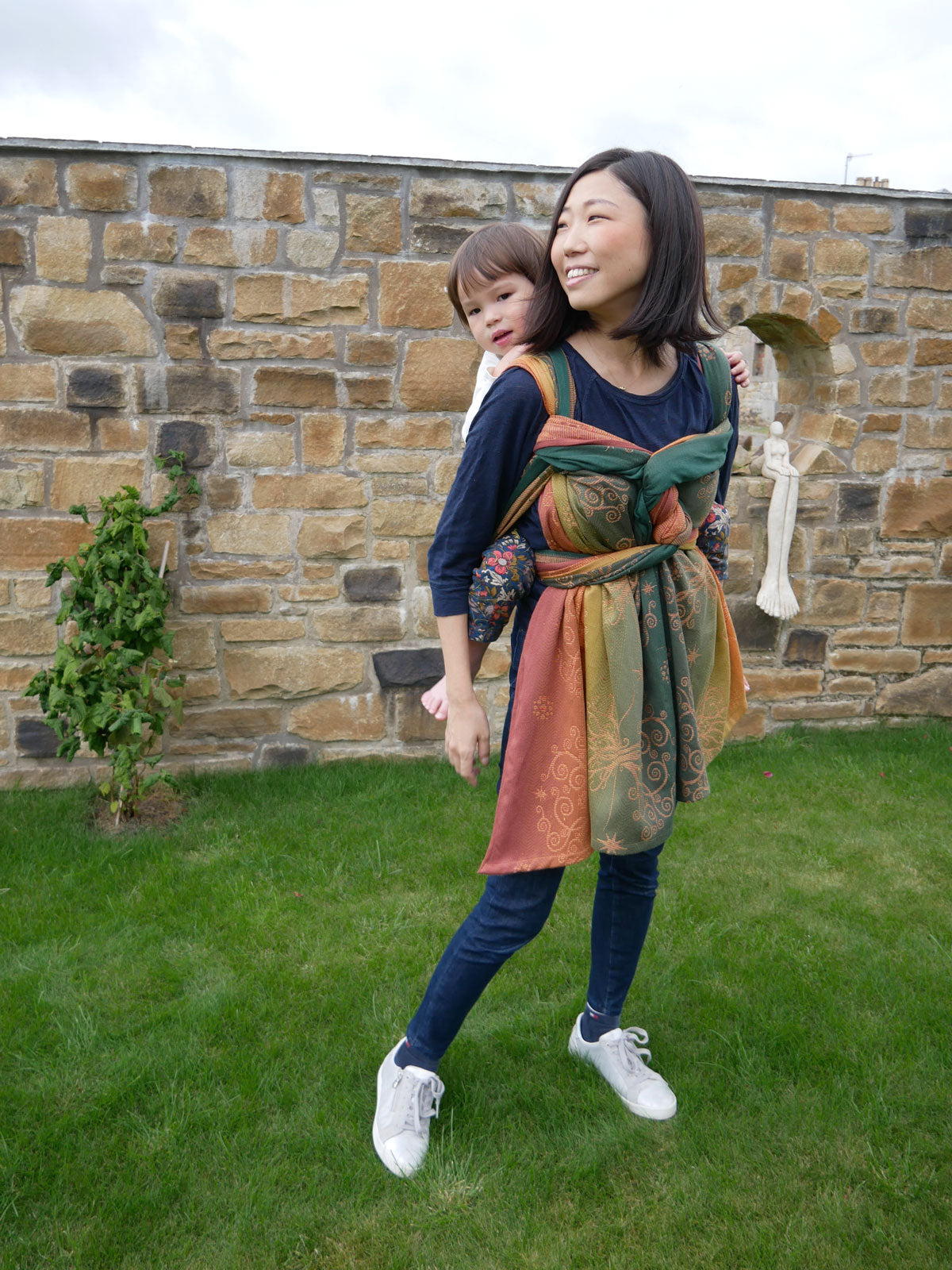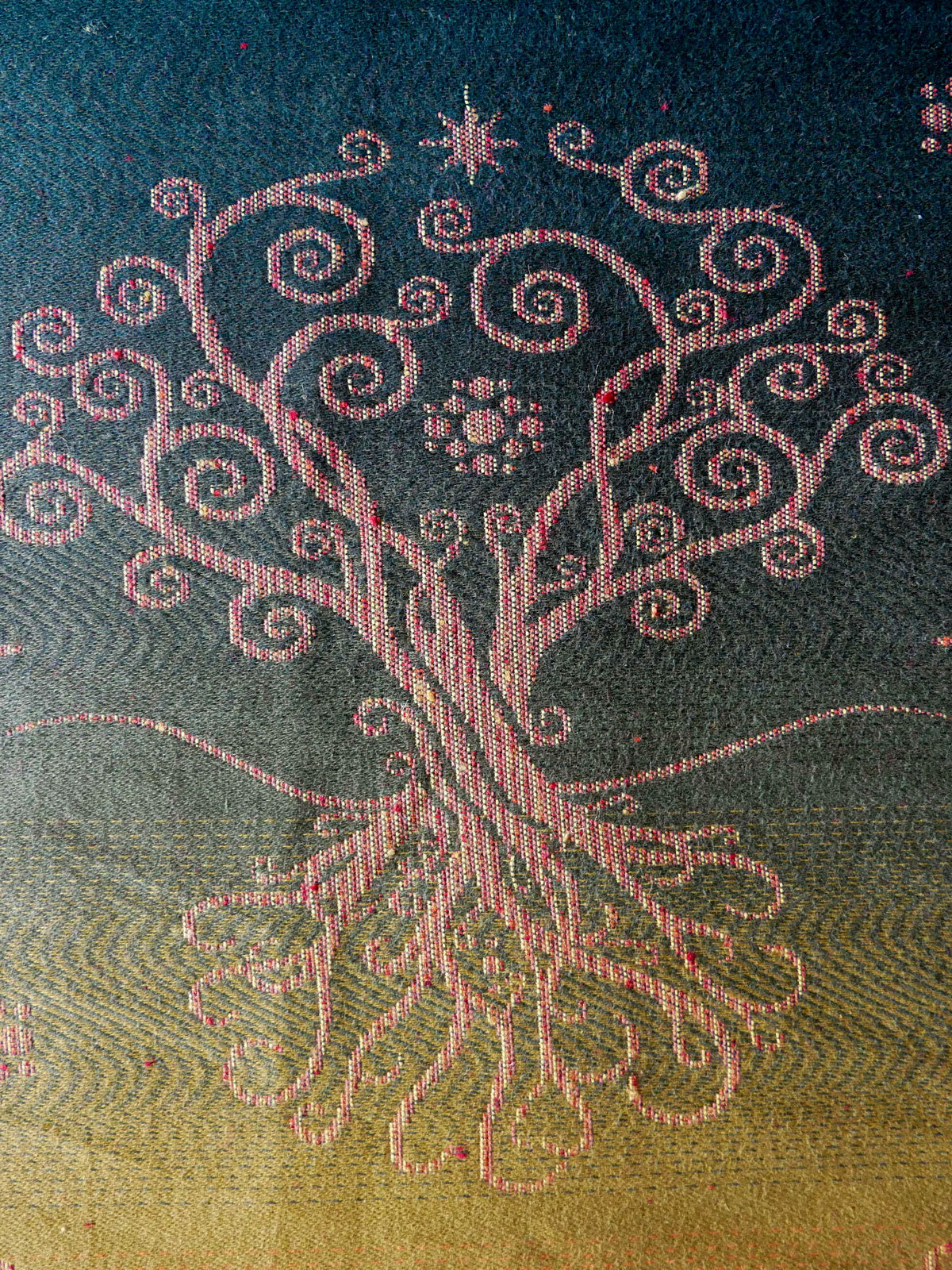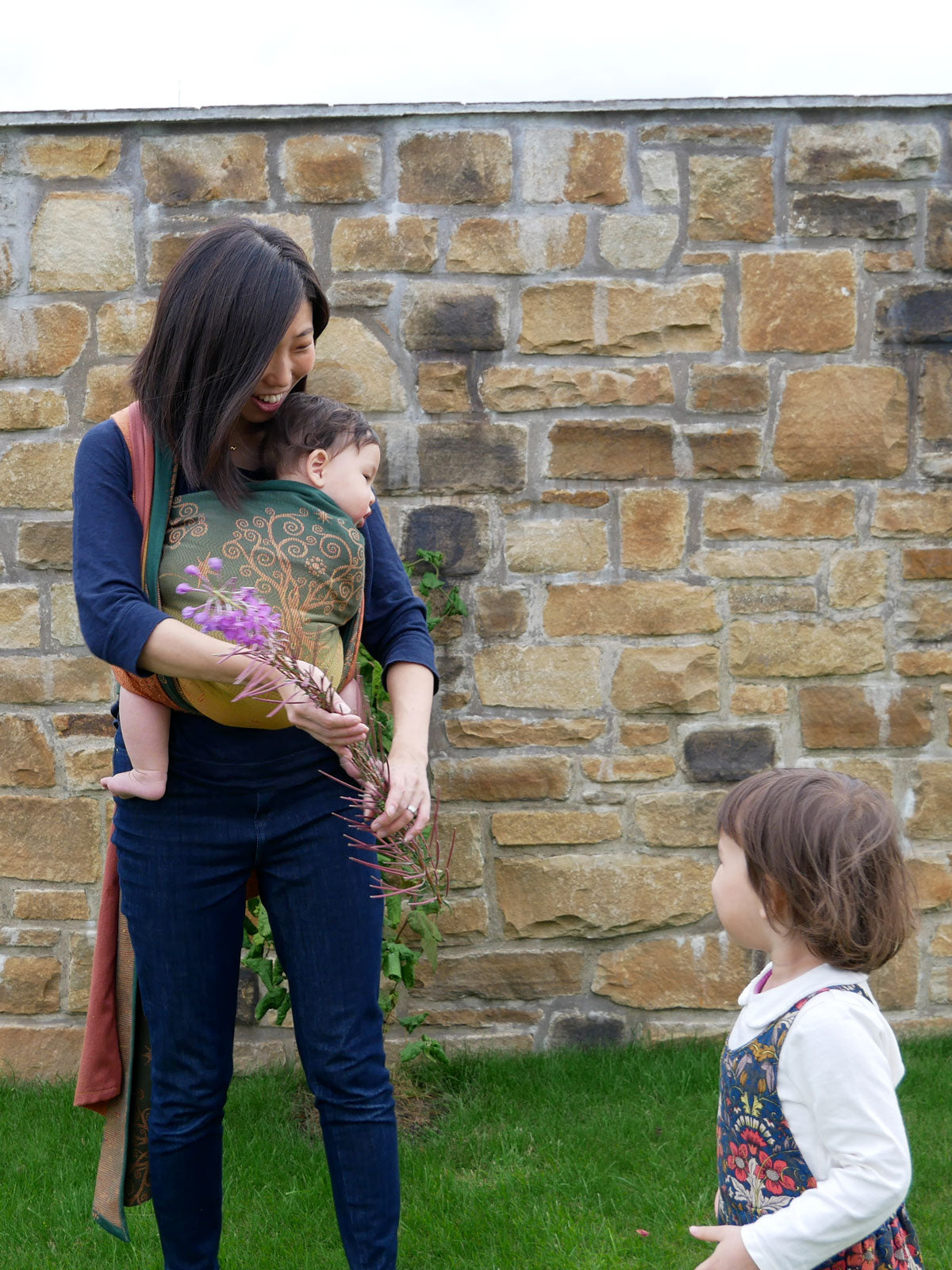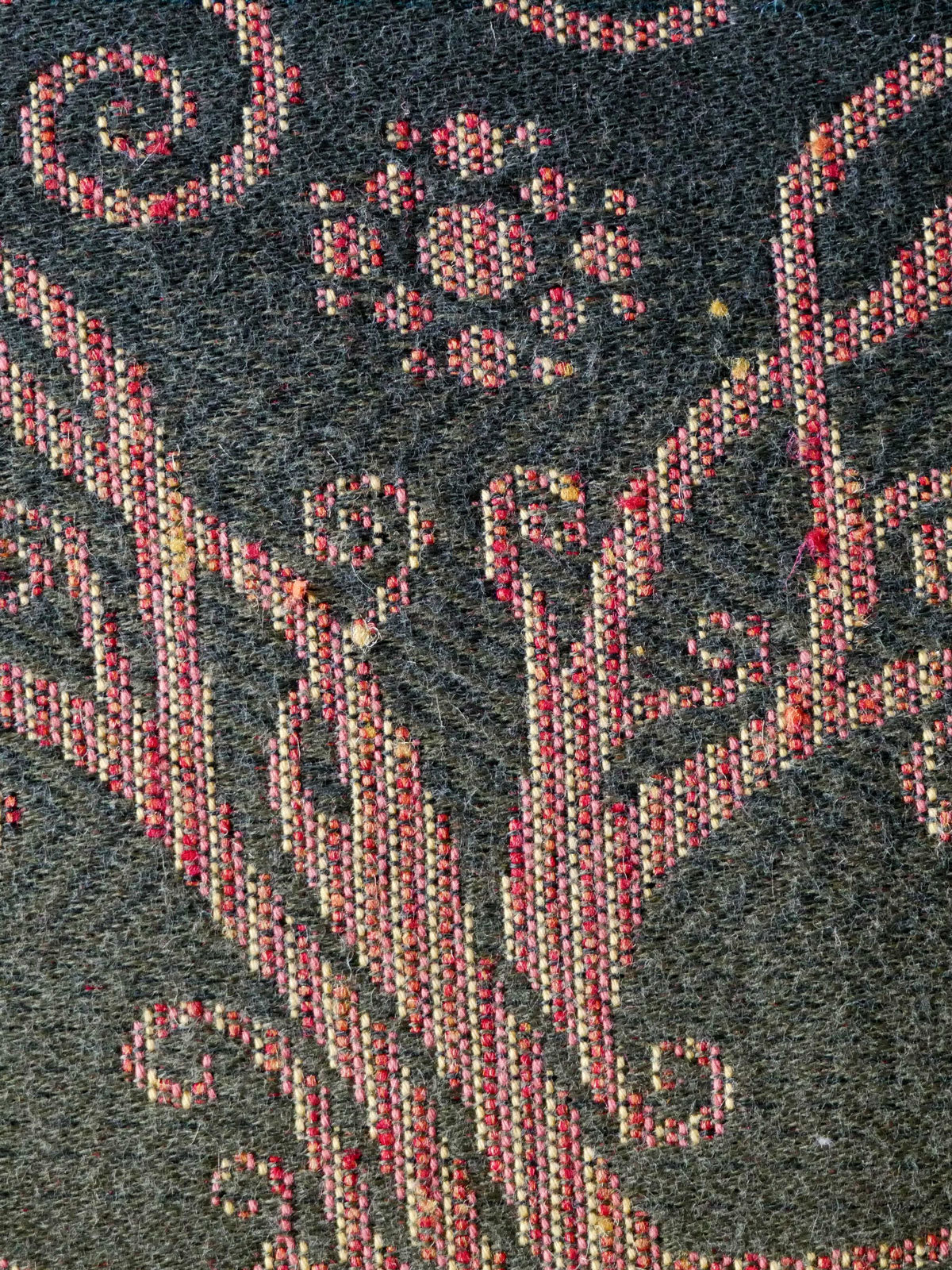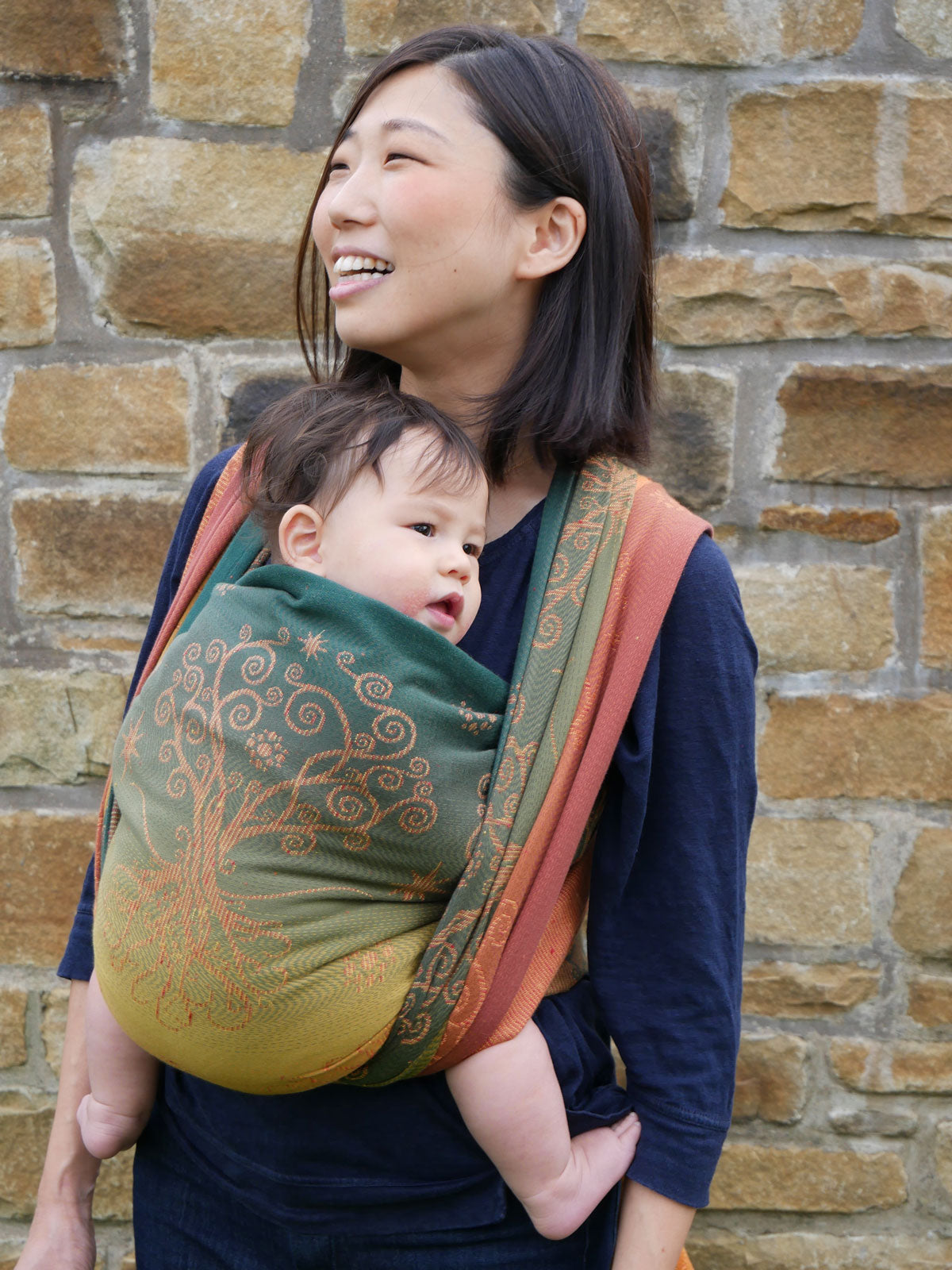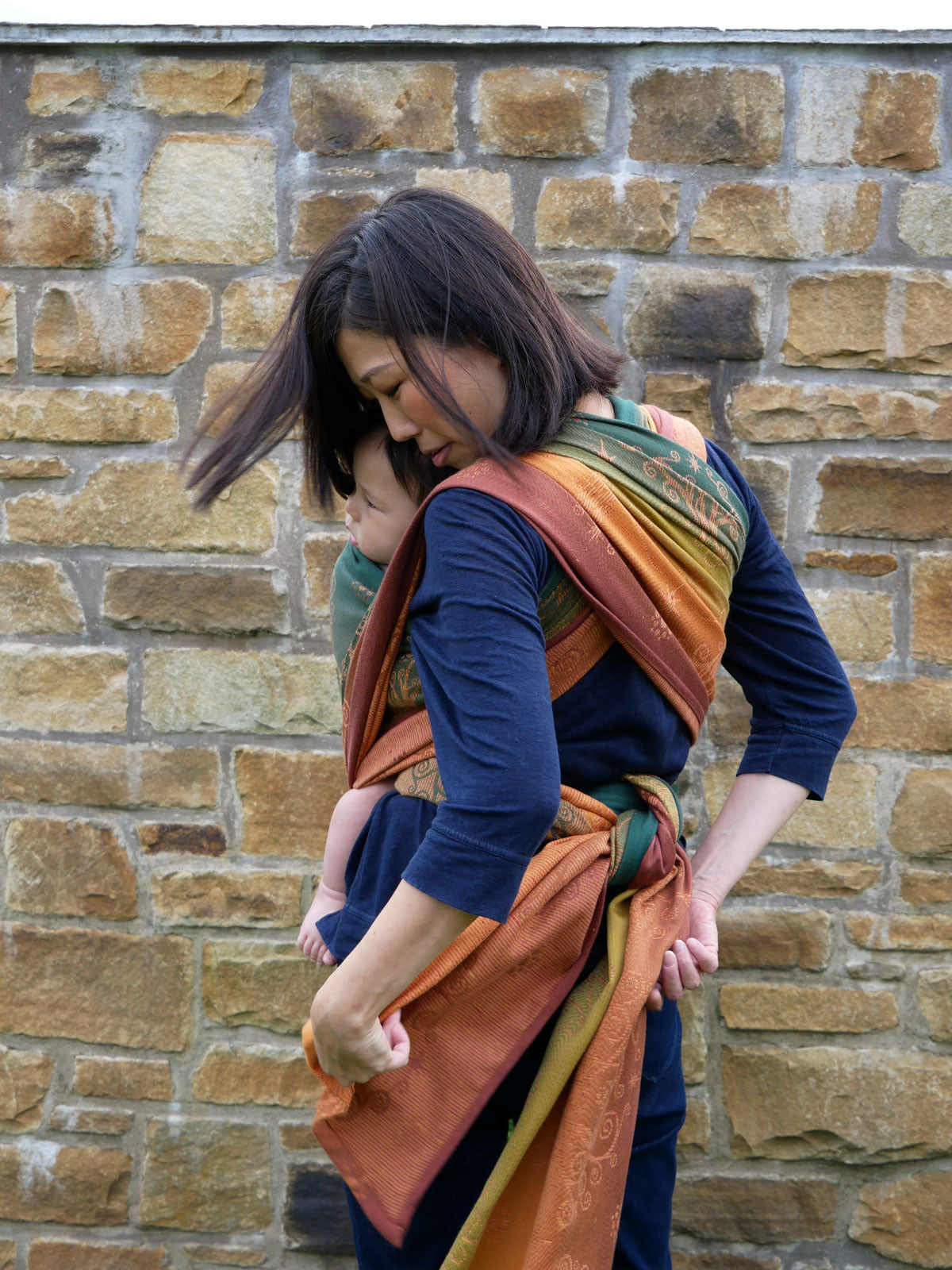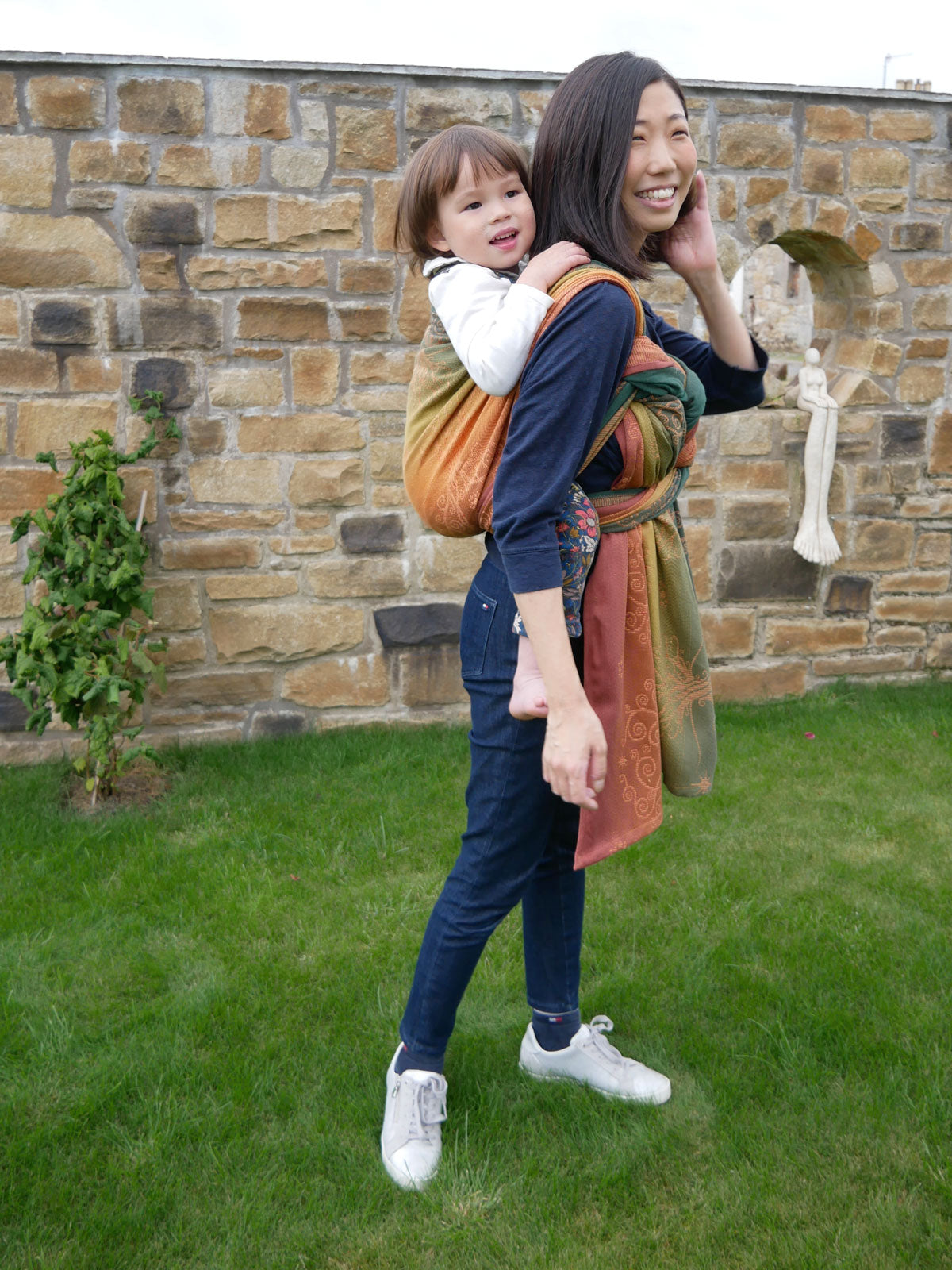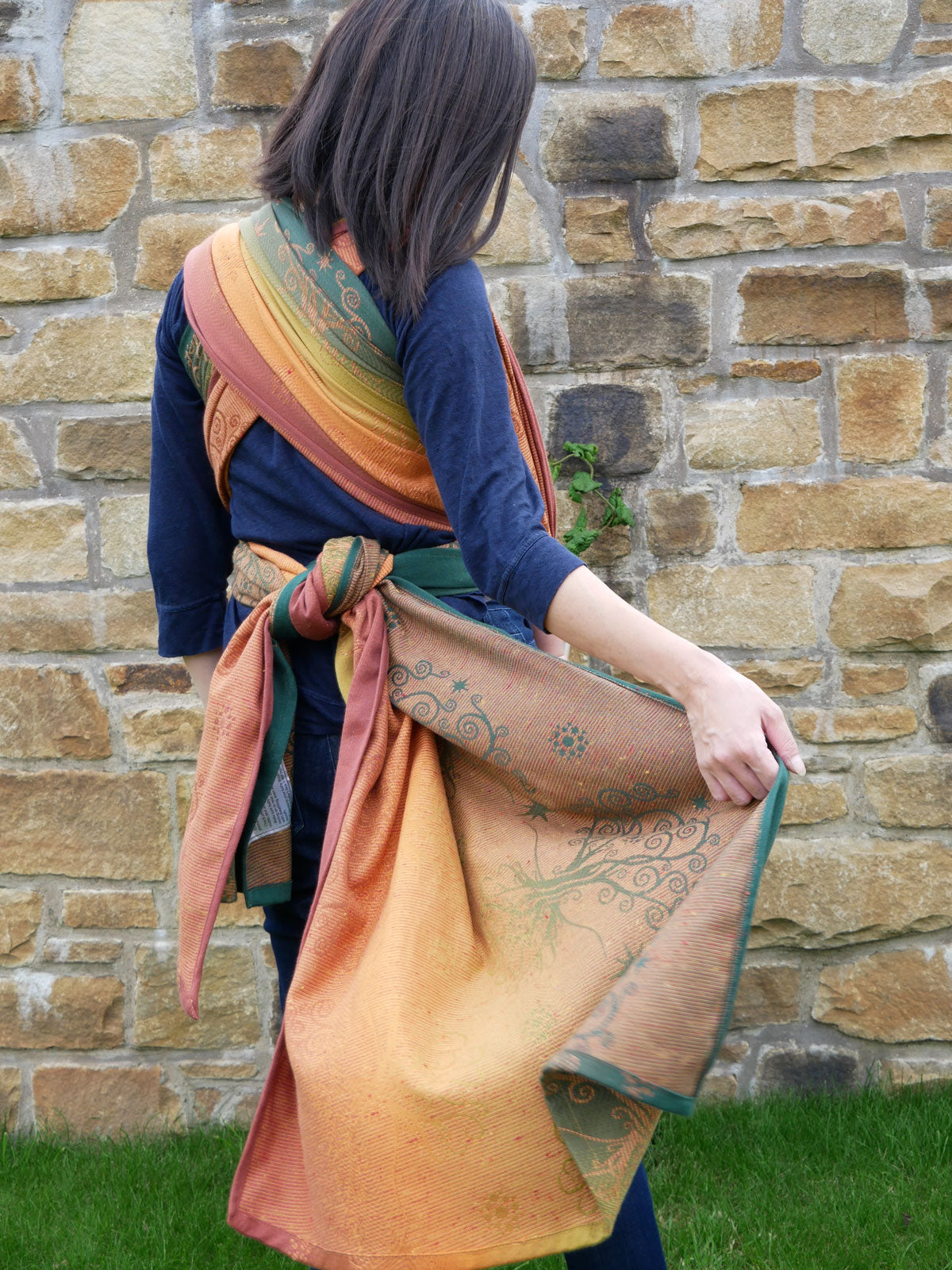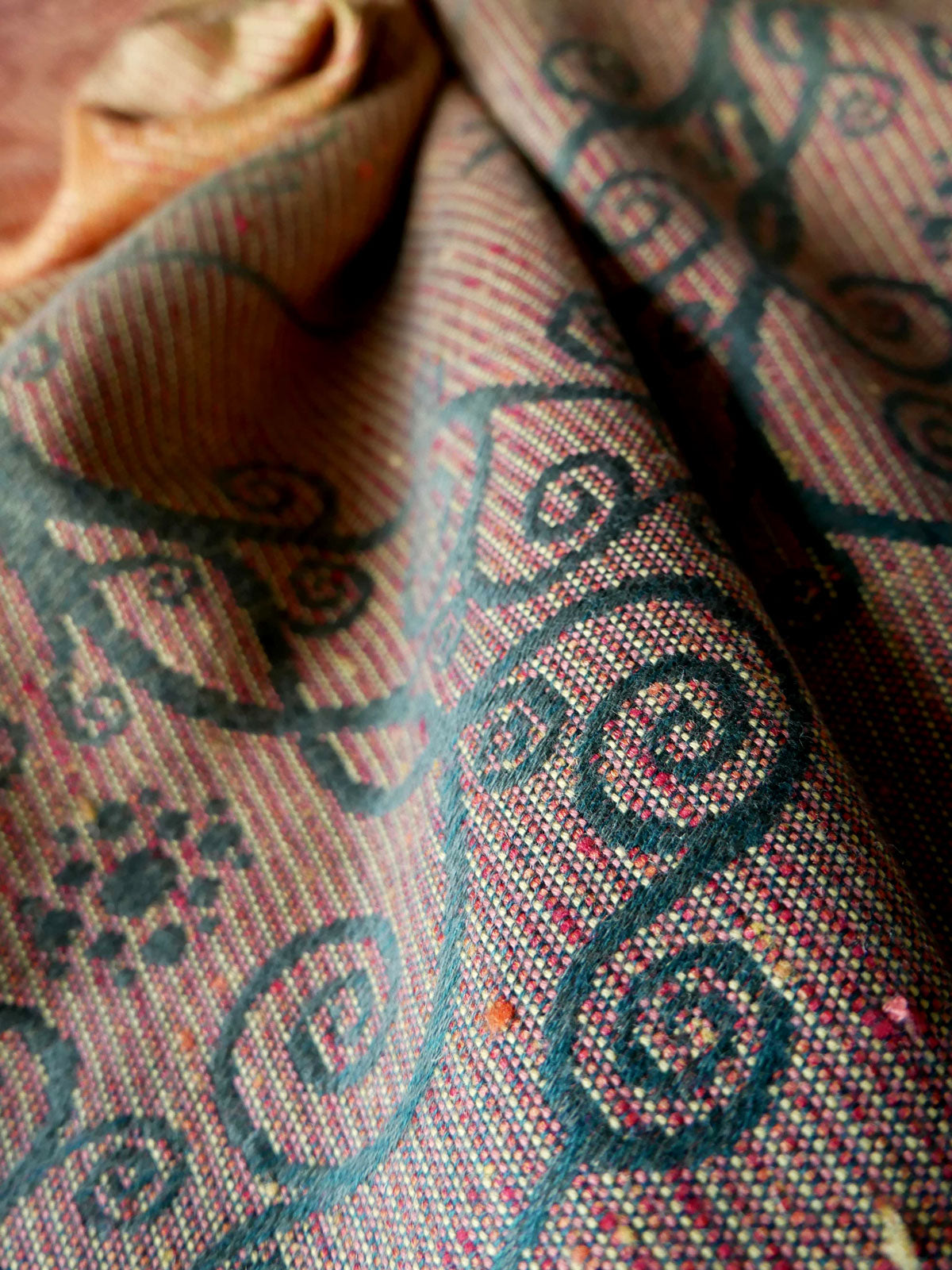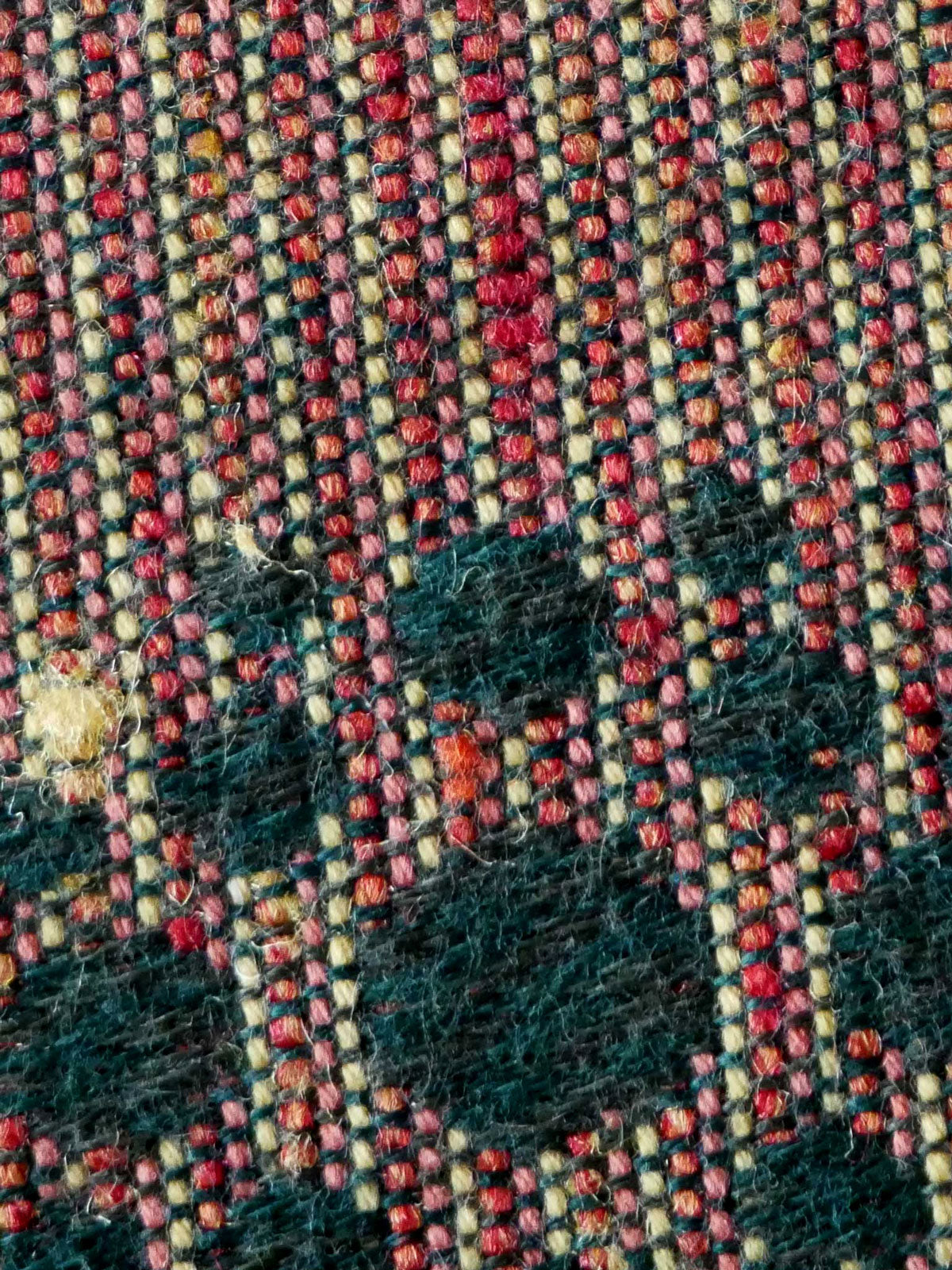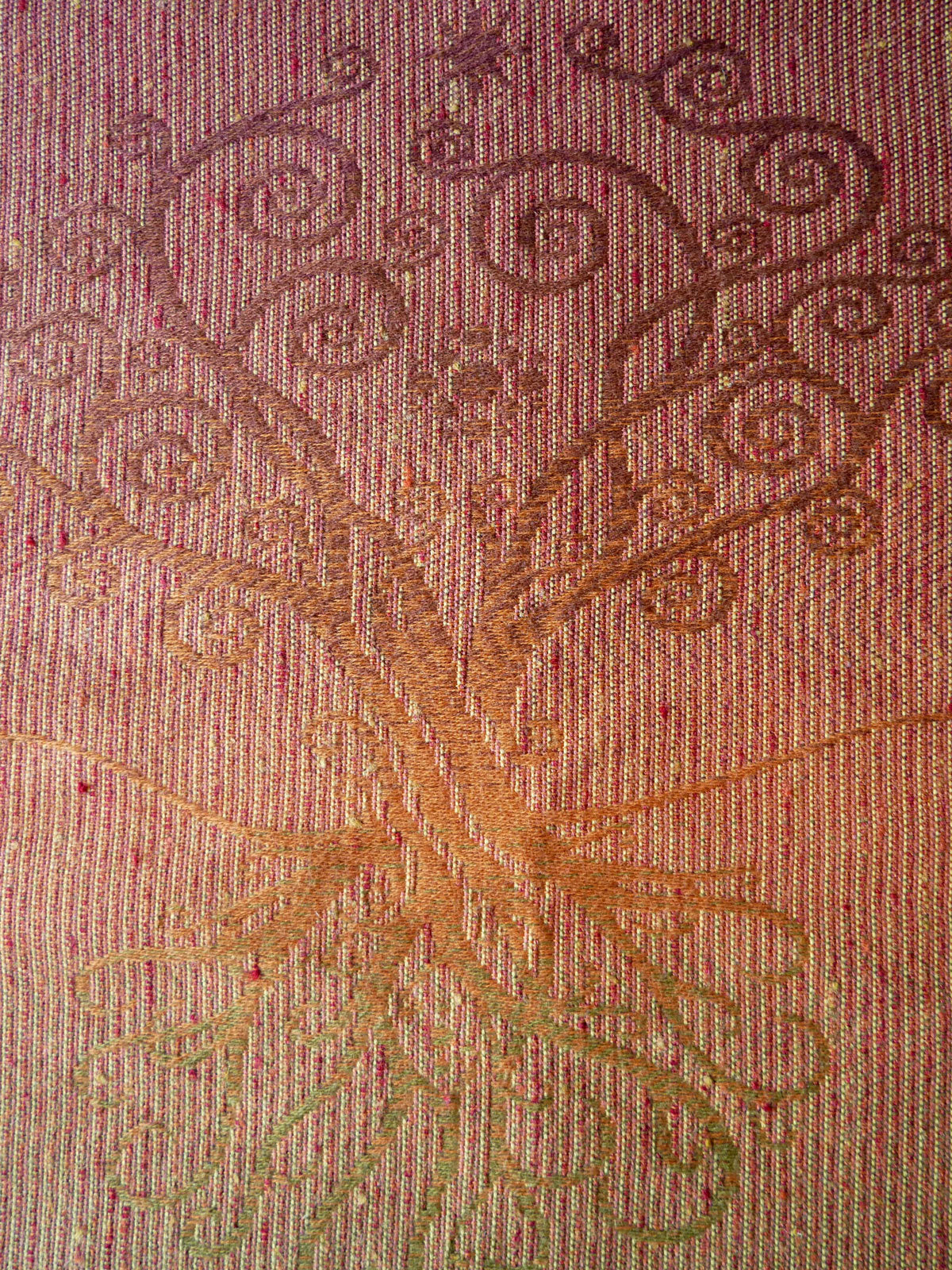 Laerad Wren Baby Wrap
✔ Luxe blend: Shantung Tussah silk
✔ Updated pattern - new mirrored image
✔ Beautiful nubs & slubs from silk yarn
✔ Beautifully... Read more
Only 2 left in stock
Autumnal Tones
Baby Wraps
Babywearing
Best sellers
Dark Colours
Last Chance
Neutral Tones
Not in Sale
Pinks/Purples/Reds
Shop All
Teals/Blues/Greens
Toddlerworthy Slings
Wholesale Catalogue
✔ Luxe blend: Shantung Tussah silk
✔ Updated pattern - new mirrored image
✔ Beautiful nubs & slubs from silk yarn
✔ Beautifully soft & supportive
Laerad Wren baby wrap is inspired by the 'Tree of Life' in Norse mythology, the Laerad tree is depicted in alternating wefts of flame red Tussah, along with rust orange and sunshine yellow organic cottons. The characteristic flecks of the Confetti Shantung Tussah silk bring a delightful warm textured effect on a background of vivid and earthy autumnal tones.
The Laerad pattern appears for the first time with mirrored rows of trees, making this wrap more versatile as the pattern can be placed either way up on a wrap.
The slubby Shantung Tussah silk is a wonderfully strong and supportive yarn giving comfy carries for little ones through to toddlerhood. Soft and mouldable with a little 'cush', it feels very comfortable to wear, easy to wrap, with a nice amount of grip and glide.
By using BCI cotton we ensure that our cotton meets the Better Cotton Initiative's high standards of environmental, economic and social responsibility. Our BCI cotton is also organic, meaning it is grown with care and without chemicals keeping the land, and farmers, healthy.
280gsm
Oscha Slings are ethically handcrafted in Scotland and come with a Peace Of Mind Guarantee.
CARE INSTRUCTIONS: Hand washing is recommended, although a silk cycle on a known reliable machine may be used at your own risk. Use a suitable silk detergent. Hang to dry, avoiding direct sunlight and iron on a cool setting.
FABRIC COMPOSITION: 81% BCI Organic Combed Cotton 19% Confetti Shantung Tussah Silk
FABRIC WEIGHT: 280gsm
Oscha baby wraps are a length of woven fabric specially designed to allow you to comfortably carry your child from newborn to toddlerhood. Learn all about wraps here.
Why choose the Oscha woven wraps?
Unique hand drawn designs in beautiful colours.

Front, back and hip carries - the most versatile baby carrier style.

Newborn to preschool.

Soft-Touch Finish - requires less breaking in than other wraps.

Jacquard woven & made with organic, responsibly sourced yarns.

Ethically handcrafted in our solar powered Scottish workshop.
Infinitely adjustable, our woven wraps can be tied in a variety of ways. Check out the video below for a quick demo on how to tie a baby wrap.
How do I choose the right size wrap?
Our baby wraps come in different sizes, find the right size for you with our Size Guide. All of our fabrics are weight tested up to 45lbs (or about 5 years old).
Our comfortable baby carriers bring many wonderful benefits to parents and children. Learn more about the benefits of carrying.
This is a natural product with an organic scent, no chemical agents are used in the manufacture of the item or its packaging.