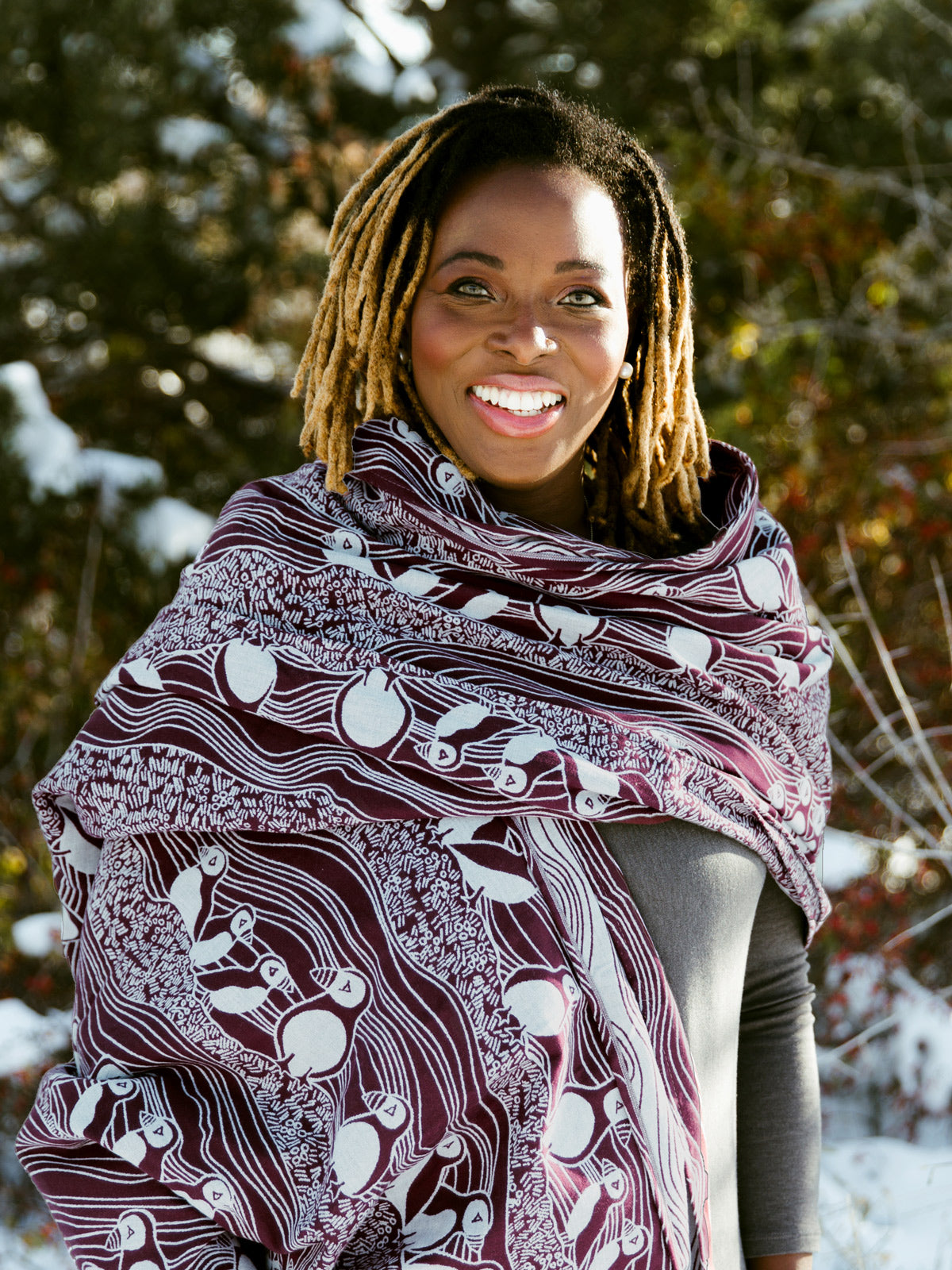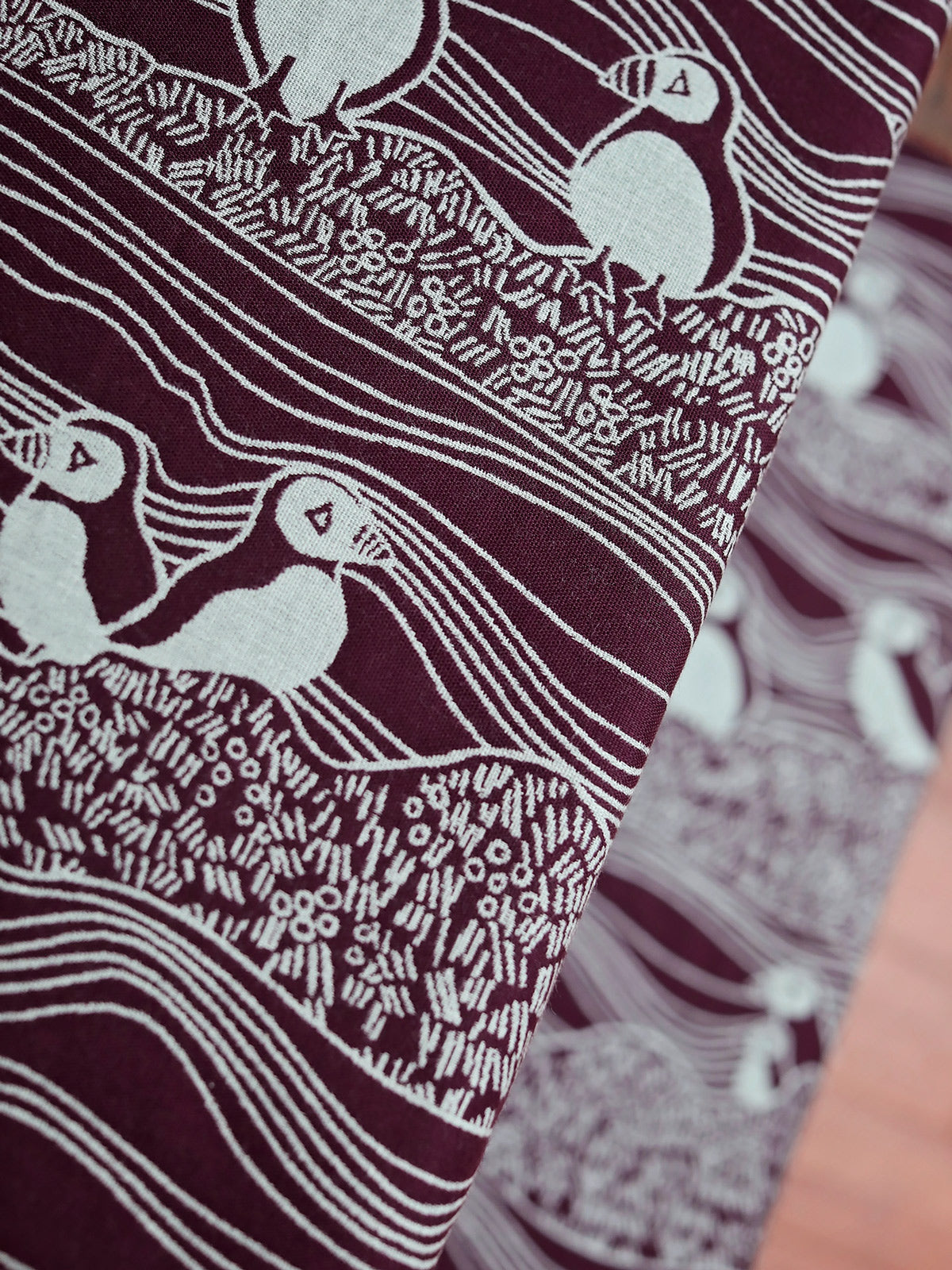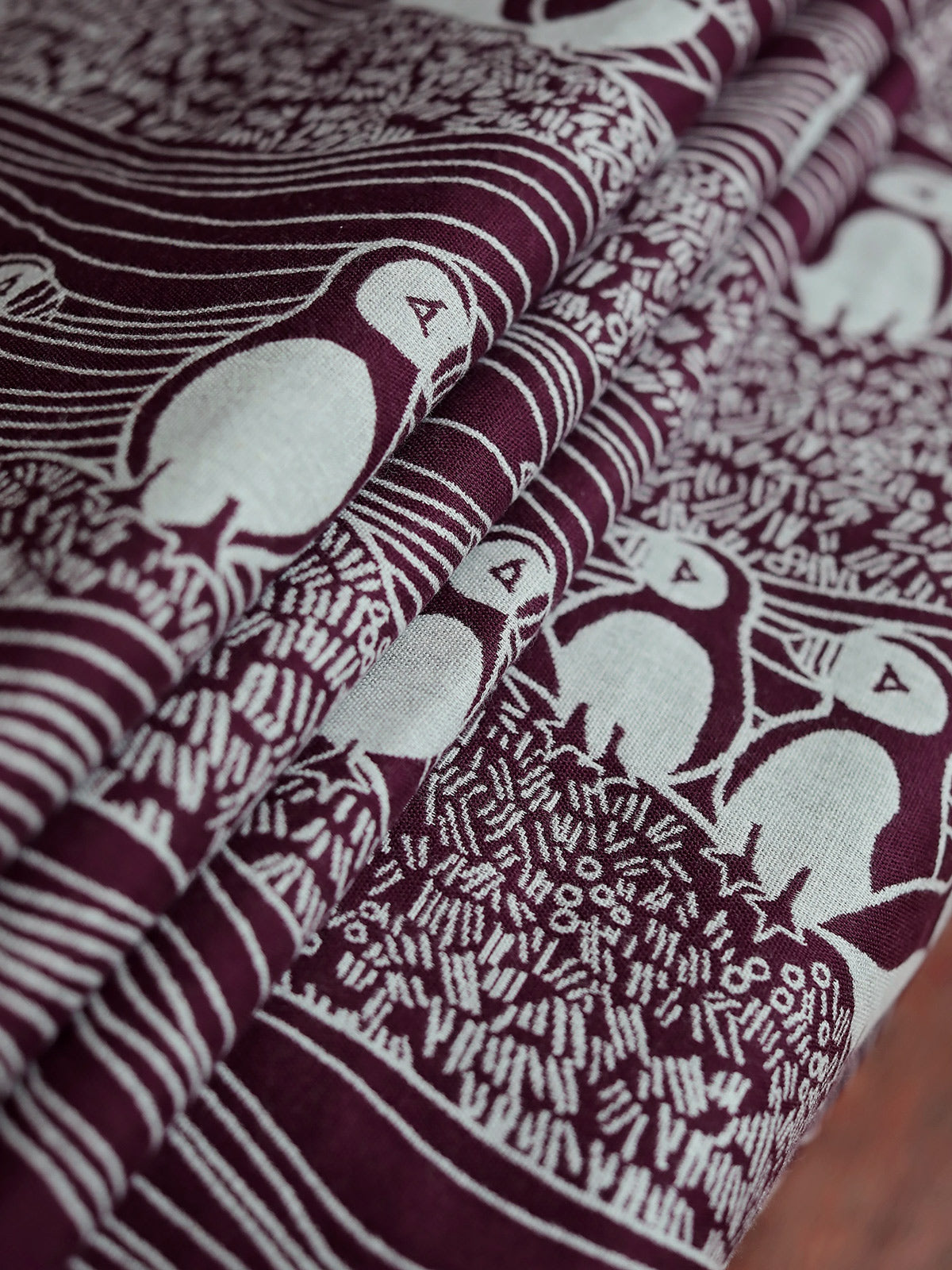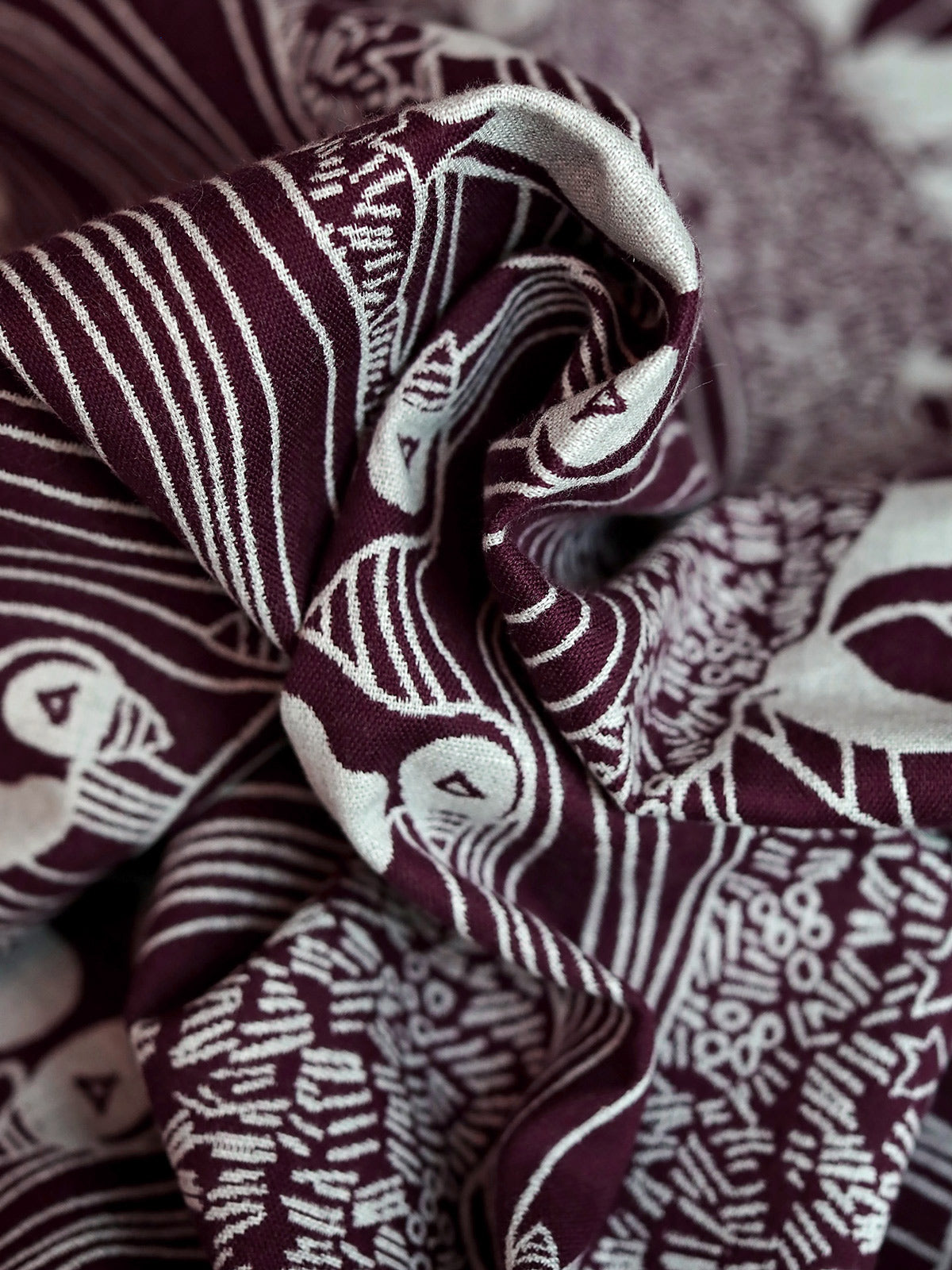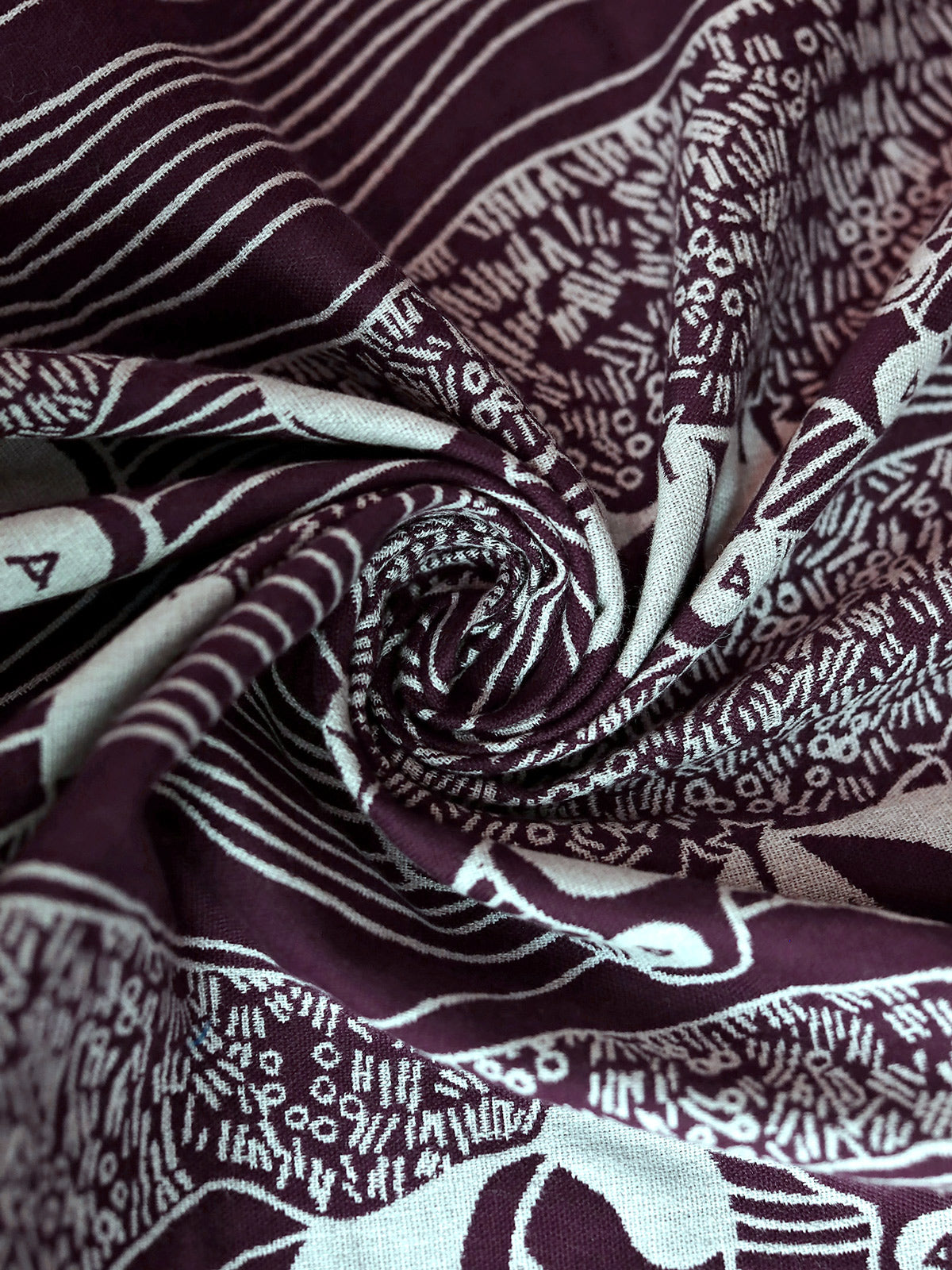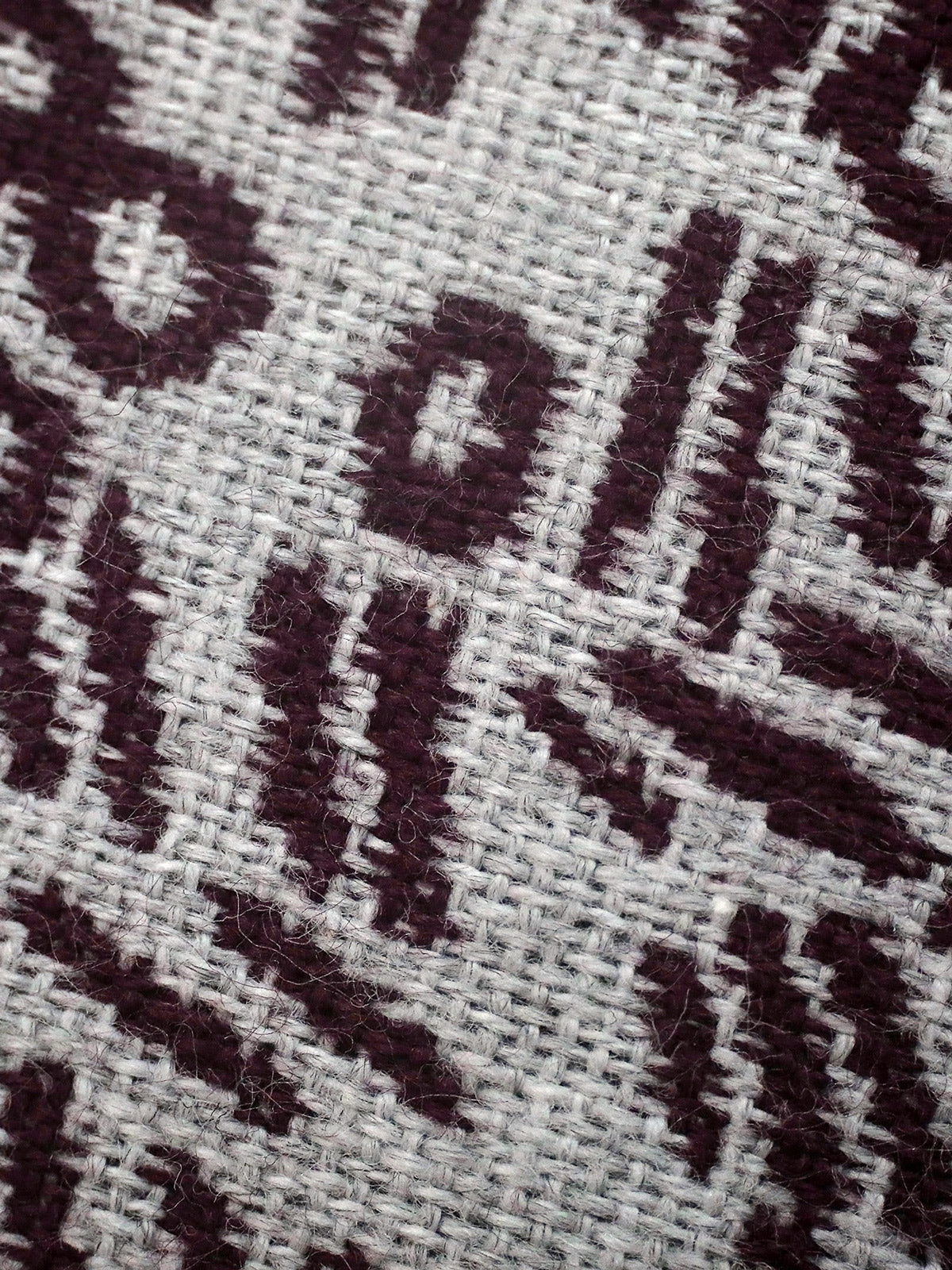 Puffins Nuuk Shawl
The adorable puffins are picked out in deep fig and silver melange cottons on this wonderful shawl. This Pocket weave structure... Read more
Only 2 left in stock
Best sellers
Jewel Tones
Last Chance
Lifestyle
Mother's Day Shop
Not in Sale
Pinks/Purples/Reds
Scarves, Shawls, Infinity Loops & Cowls
Shop All
Wholesale Catalogue
The adorable puffins are picked out in deep fig and silver melange cottons on this wonderful shawl. This Pocket weave structure creates a very crisp look with rich colours - Puffins Nuuk is a must have for all fans of the design! 

Our pocket weaves are adored by our customers - find out why for yourself!
Oscha Slings are ethically handcrafted in Scotland and come with a Peace Of Mind Guarantee.
CARE INSTRUCTIONS: Wash at 30 degrees. Do not use bleach or fabric softener. Tumble dry warm. Ironing is recommended.
FABRIC COMPOSITION: 100% BCI Organic Combed Cotton, approx. 61-70cm wide.
FABRIC WEIGHT: 268gsm
Oscha Shawls are made of the same finest quality, natural fabric as our baby slings allowing you to wear these beautiful and striking designs, in wonderfully tactile fabrics, whether you are carrying your baby or not. These shawls can be used casually as an extra wide scarf or as elegant evening and wedding wear.
Why choose an Oscha Shawl?
Elegant & versatile, suitable for any occasion.

Jacquard woven & made with organic, responsibly sourced yarns.

Ethically handcrafted in our solar powered Scottish workshop.
Approx. 2.12m x 70cm
This is a natural product with an organic scent, no chemical agents are used in the manufacture of the item or its packaging.